When you think of cute cats, you rarely think of fat cats. But the beauty of our feline friends is that they can be cute in any form, be it fat, skinny, hairy, and even bald. With that in mind, when you look at pictures of cute fats, all your problems and worries will just go away, one by one.
Fat cats are the best medicine for a bad day, and even more true when the cats are actually adorable. Where else can you find fat animals that look absolutely gorgeous? But being cats are so well-behaved and graceful, they carry themselves with grace, even with some extra pounds.
1.Fat cats can be useful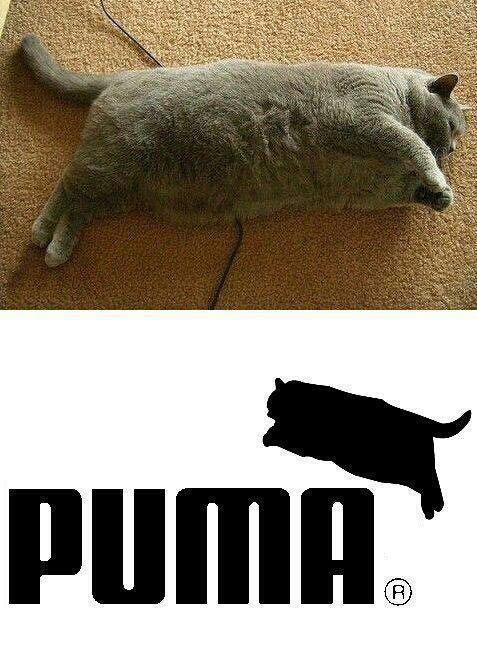 Sometimes, being fat is a good thing. After all, you can be useful for a number of commercials. This fat cat definitely looks like it can be a model for a Puma commercial.
2. Just lying here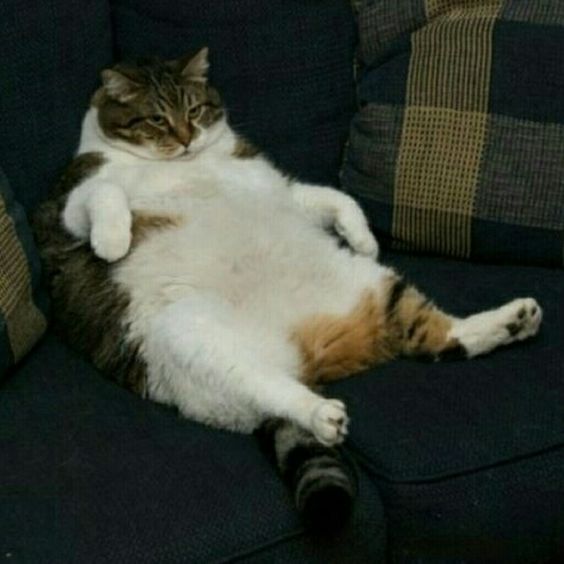 Some people are just satisfied with their weight. They need no workout, no cardio exercise, and no diet. They just want to sit on their couch, watch TV, and enjoy. And cats are very much the same. This cat definitely has no problem with her own weight.
3. You don't like me fat?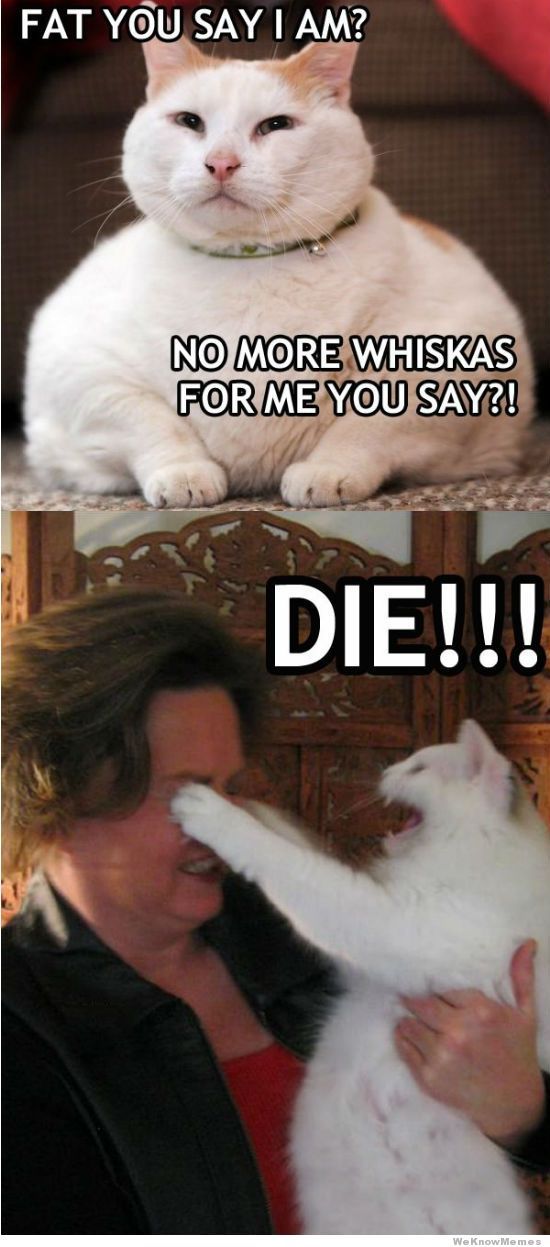 Cats can be very friendly animals. But when you do not like them, they do not like you as well. And you should never dare criticize a cat. They will return the favor three times more. You criticize their weight? They will fight back.
4. Twins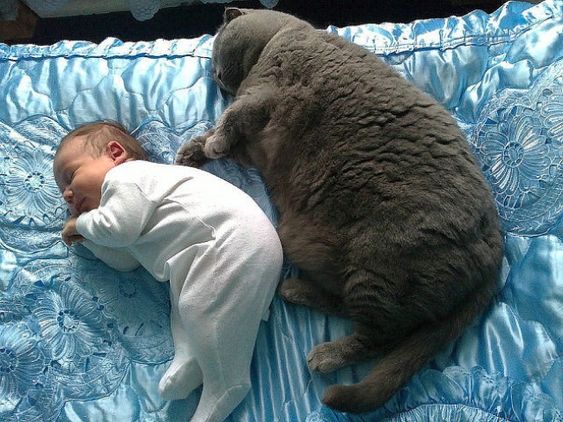 We mentioned at the beginning that the beauty of cats is they can be adorable and cute in any form or fashion. And when you put cats and babies together, magic happens. There is no denying that they look like two twins from the same mother.
5. Puss in jeans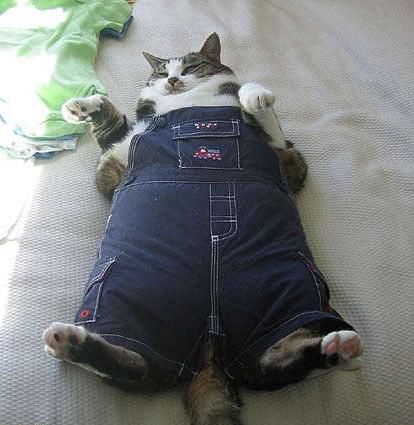 Most of us are familiar with the story of Puss in Boots. But now, we have something entirely different, puss in jeans. We've all tried jeans that are too small for us every once in a while. But cats look hilarious and cute in the same time in jeans that do not fit.
6. When weight is a problem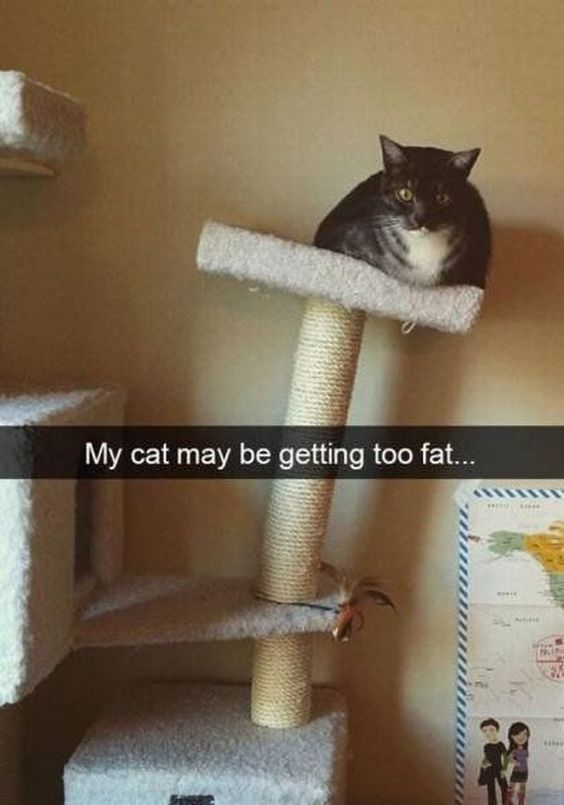 Most cats are graceful even with those extra pounds pilling up. But there comes a moment when the extra weight is a problem. Especially when you want to play with your favorite toy, but it cannot support your weight any more. Will you lose weight or not?
7. Fabulous cat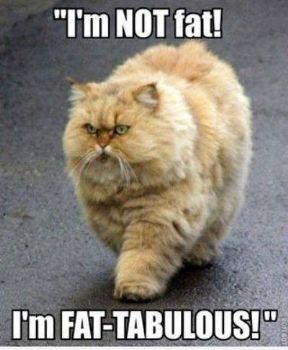 We said that cats carry their weight with grace. No matter if it is extra weight or not, cats are confident enough they look fabulous. Here is a proof of that.
8. Coca Cola Cat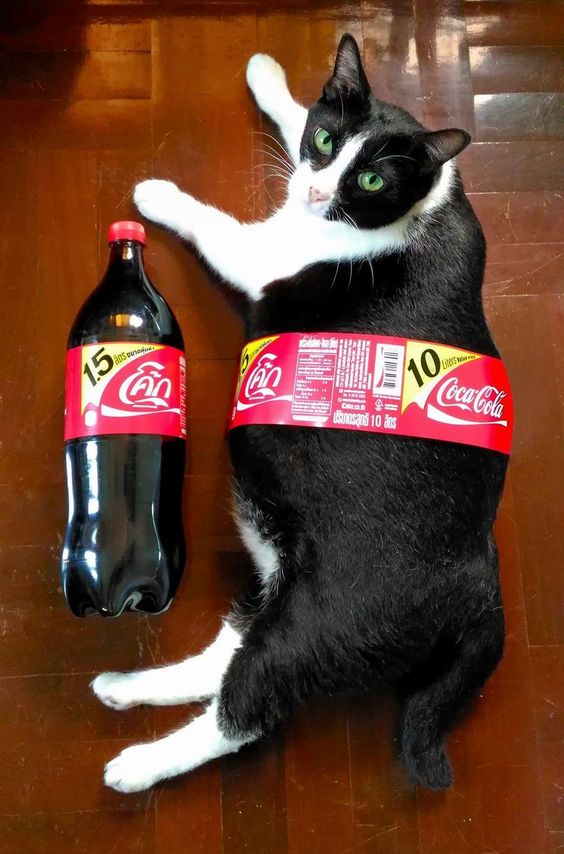 The Coca Cola bottle is known for being too round. But if you can put the label on a cat, does that mean that the cat is too fat or the label is not that big? Well, round cat or not, this is a great picture.
9. Cats can be dangerous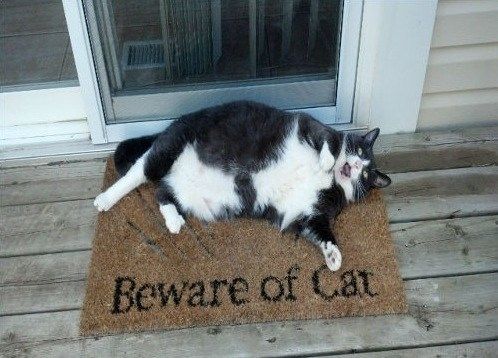 We always see signs like "beware of dog". But beware of a cat? That is a new one. However, when you have big and fat cat in front of your home, it might be scary for some people. Remember, people are not afraid of small dogs. But big ones? They scare the hell out of them.
10. Where is the dog?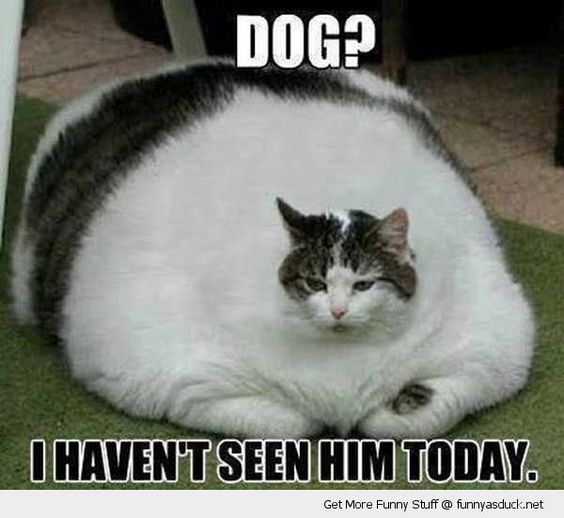 Cats and dogs are forever linked. Some people have both a cat and a dog in their home. And it can be challenging for these two to co-exist. And when you have a fat cat, you can make all sort of jokes that the cat ate the dog.
11. Confidence is the key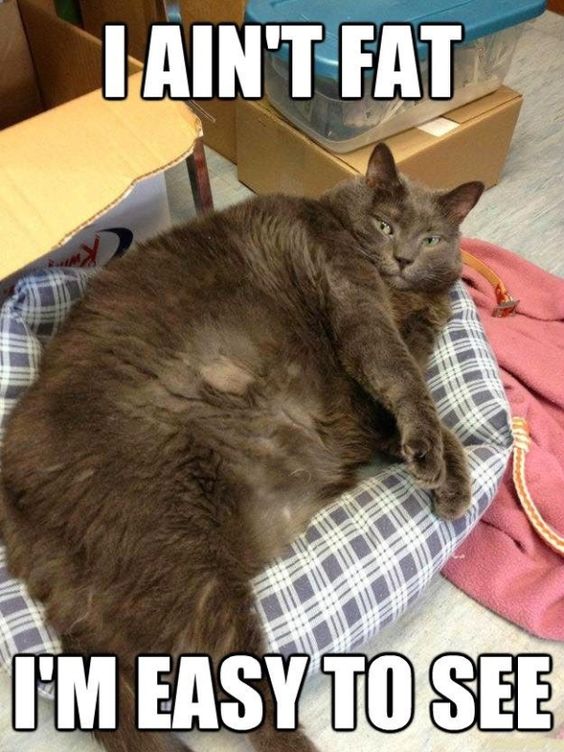 When you have some extra pounds on you, the key to looking great is being confident. We can learn a lot from cats. And one thing is being confident and happy with your own weight. Even when there are some extra pounds around your waist. When you ooze confidence, those pounds magically disappear.
12. Present for Christmas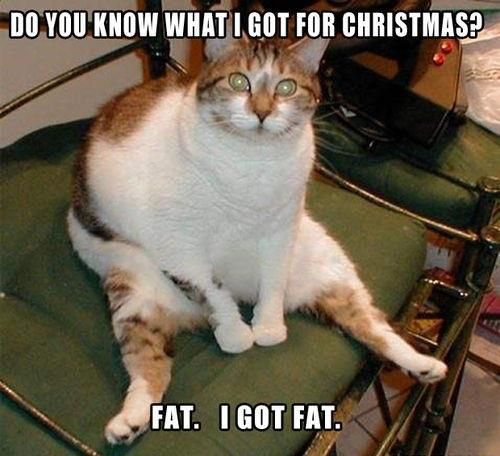 This is one of the oldest jokes. And it works both for humans and cats alike.
13. A name fitting for a fat cat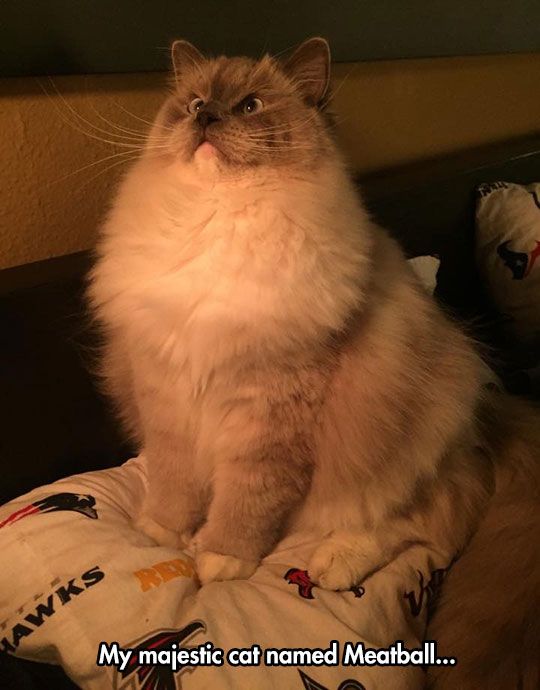 We had quite a few cute fat cats on this list. But Meatball is probably the best among them. And for one simple reason. The name fits him so perfectly.
14. Model cat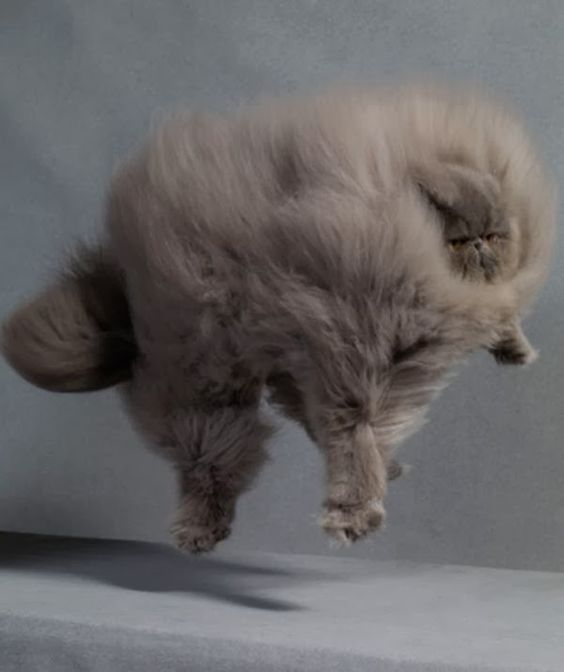 When you think of cute fat cats, you do not think of them as being models for photography. But whose to say that fat cats cannot be adorable and good models? It is all about perspective, and how good are you with the camera.
15. Just keep walking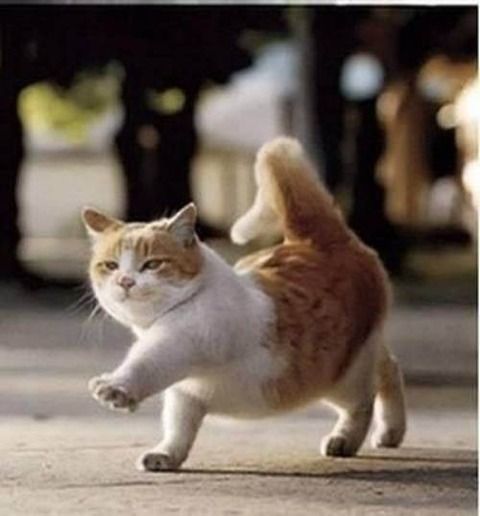 Like a commercial for Johnie Walker, keep walking, this cat just keeps walking on the pavement. Despite her tummy being almost to the floor, she just keeps walking and oozing confidence. That is the spirit!