Cats are like a daily dose of fun and entertainment, but 24 hours per day, seven days a week. Some people say cats are arrogant creatures that care only for themselves. That is far from the truth. The reality is that cats have their own mind and character. You just cannot ignore these amazingly cute cats.
The domestic cat, that furry and small kitty is just one of the best things you can have at your home. Think of cats as constant decoration in your home that will move from one place to another. There is a reason cats are among the most popular pets in the world. And even if you are a dog person, you cannot ignore the cuteness of these cats.
1.Surrender your heart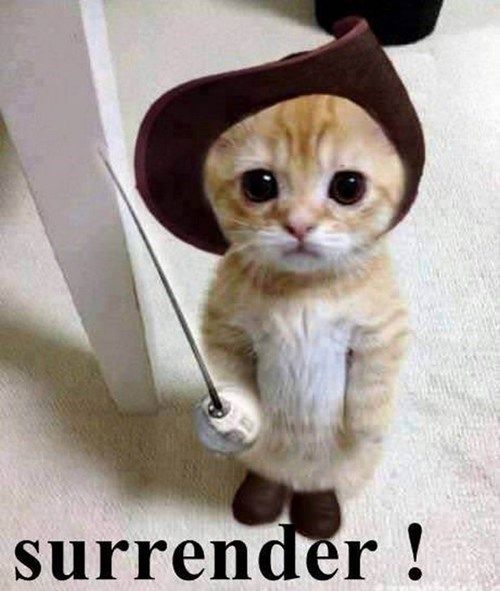 Looking at this cute cat and being stoic is just impossible. How can you not burst into tears. How can you not love him?
2. Minions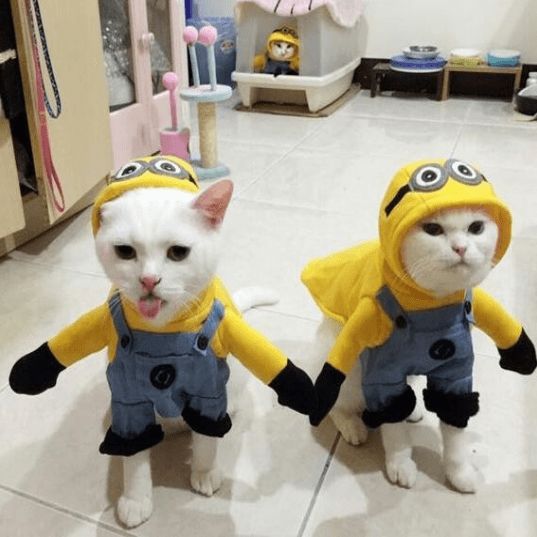 If there is one thing that can rival cats' cuteness, that is minions. So, how to combat that? Dress your cats as minions, and let them have fun in the house. Have you ever seen something cuter?
3. Cats love baths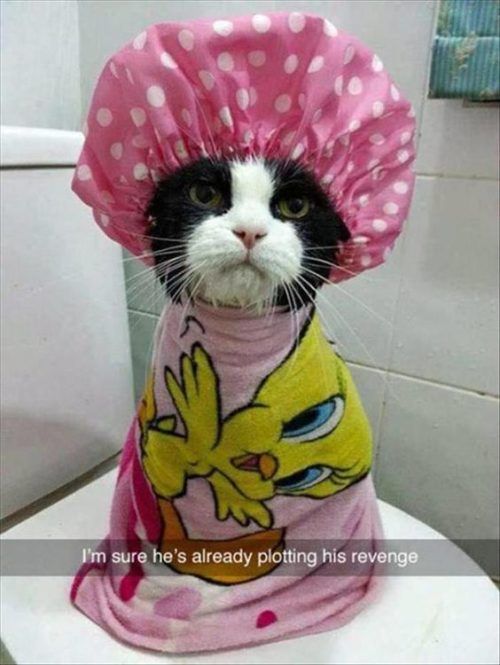 Anyone who has ever had a cat will tell you that cats hate baths. They absolutely hate getting wet. Just look at the face of that kitty. Don't you think he is just waiting for you to take the picture and then get back at you?
4. Cinderella cat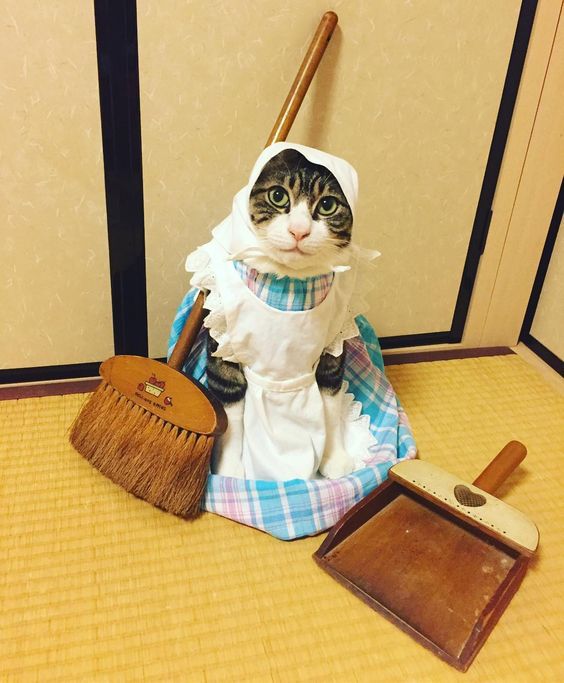 The moment you see the picture, you think of Cinderella. The Disney story is definitely suitable. Cats have dreams as well. They might not dream about meeting their prince on white horse, but they have dreams of a perfect life. And being pictured in work clothes as someone responsible for dusting is definitely not that.
5. What do you want for breakfast?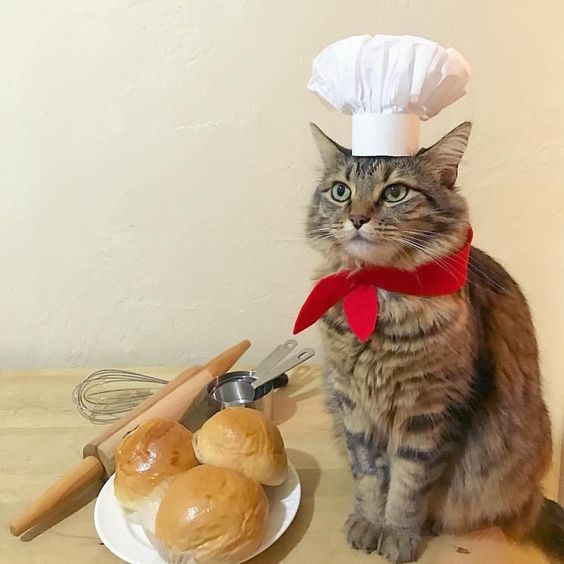 Imagine what you breakfast would be if the chef in the house was a cat? A mouse, a bird? A fish maybe? Well, that doesn't mean you cannot dress your cat as a chef and enjoy his cuteness.
6. Chinese wedding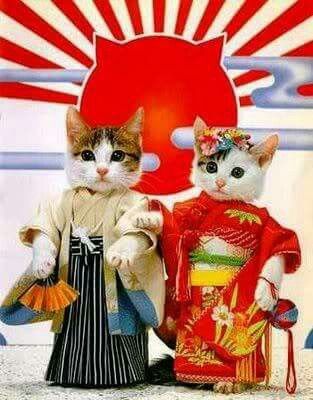 Chinese wedding involves a number of traditions. And it is definitely something you want to see once in your life. Fun fact: in Chinese tradition, the groom pays for the entire wedding.
7. Is it raining?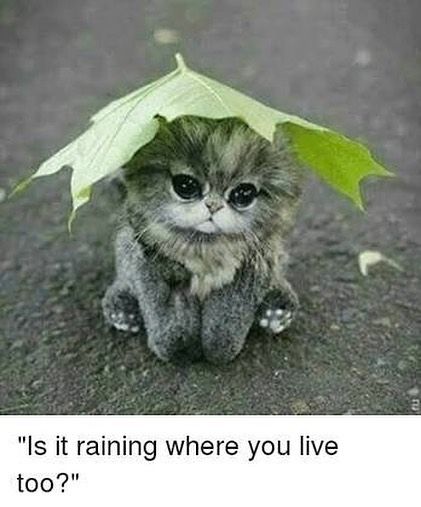 On a rainy day, some of us feel depressed. And it is normal. Rain can make us feel depressed. And when that happens, one look at this little kitty brings a smile to your face.
8. I can fit in everything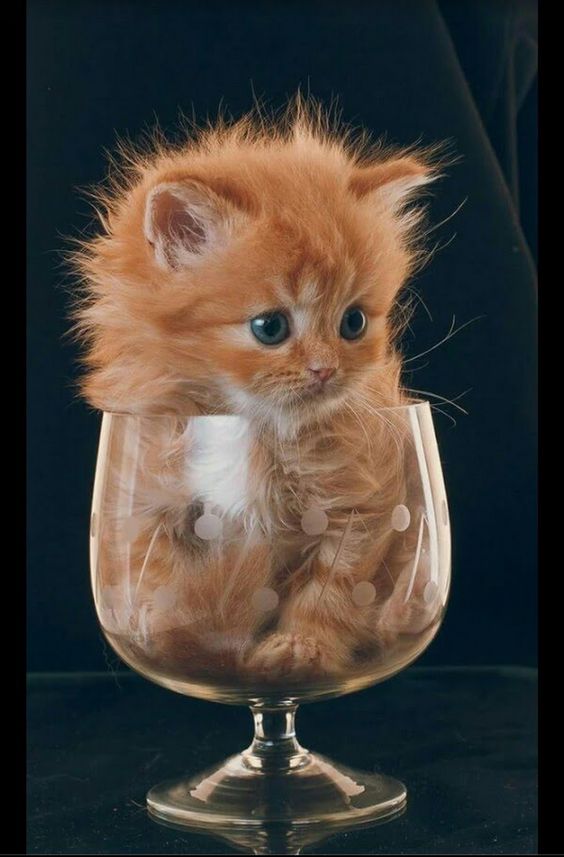 Cats are little fur balls. And one of their best characteristics is they can fit in almost everything. Cat in a box is a common expression for a reason.
9. We are friends
This little Tweety bird obviously has no problem with the pussycat. To be fair, this cat is much more friendlier than Sylvester. They say cats are arrogant and independent animals, but the truth is, they can be friends with other animals.
10. Cat in a park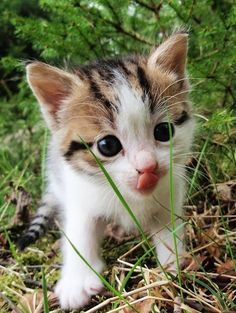 Cats are domestic animals first and foremost. But that doesn't mean they cannot survive outdoors. Quite the contrary. Cats are very much capable of living outdoor, and finding their own food. After all, their cuteness will surely make someone stop and give them food. We do not call them cute cats for nothing.
11. Post-vet picture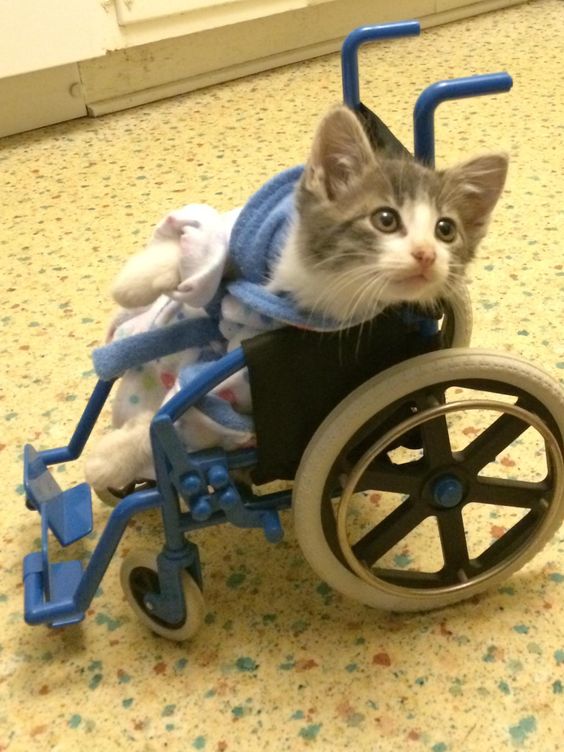 This is just a fun way to show how cats feel after they go to the vet. What is most impressive is the tiny wheelchair. Where do people find them?
12. Is it a cat or a Pringles?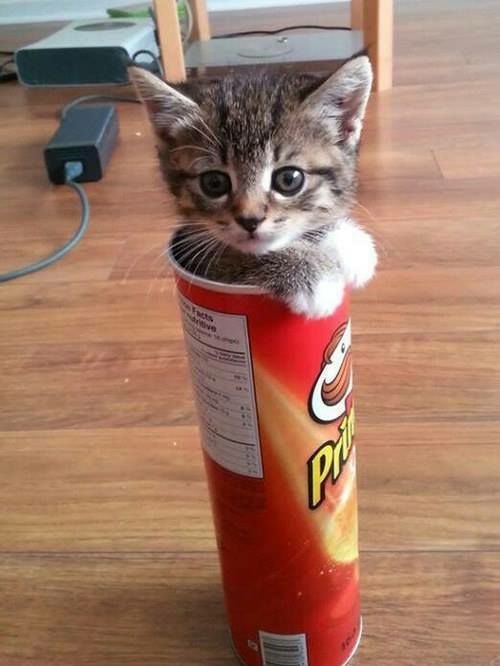 We said previously cats can fit in any box. Be it square box, round box, or even a Pringles box. It doesn't matter. If your cat wants to get inside something, she will get there.
13. I am a pilot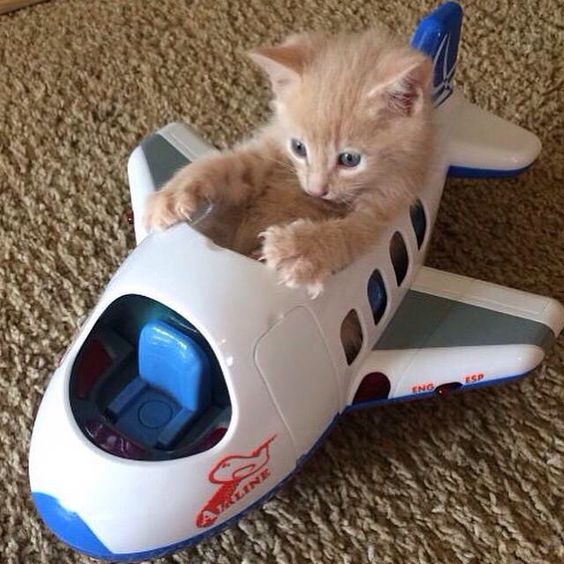 The best part about having little kittens in the home is that you can play with toys just as you were a kid. Cats love toys, and they can play with almost any toy you have at home. They do not have to be cat toys specifically. When they want to play, cats might occupy your own toys.
14. Cats and dogs
One of the biggest misconceptions about cats is that they cannot live in the same place with dogs. While cats and dogs are not always friends, they can live together. It all depends on how you raise them, how you train them, and how you socialize them.
15. Cats can be everything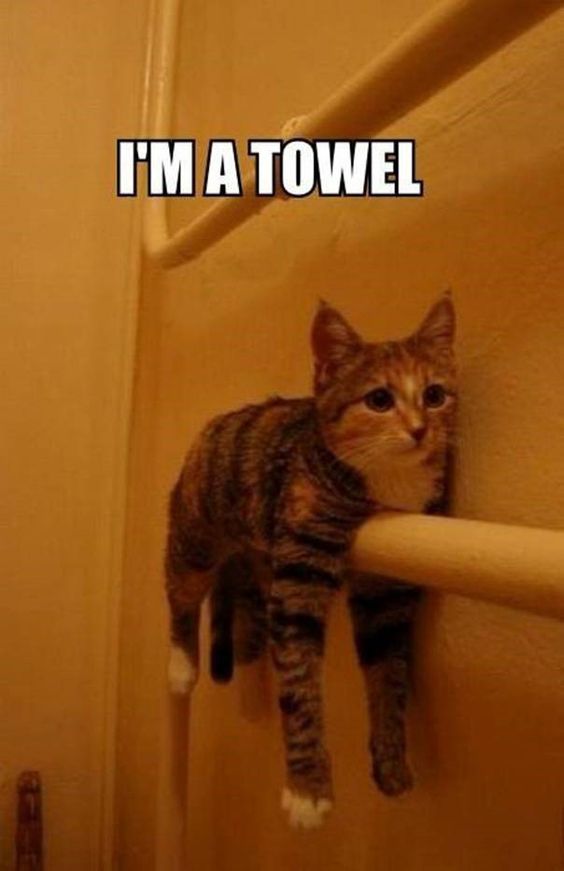 Every corner of your home is a potential bed for your cat. You can expect your cat to be sleeping at the strangest spots possible in your home. And that includes the bathroom and the towel holder.
16. It is a mouse!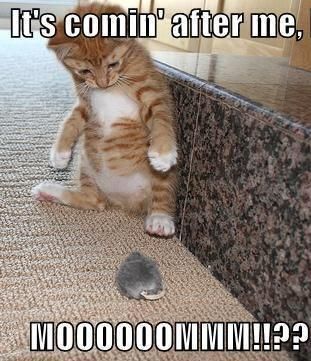 The general and public opinion is that cats chase mouses. But what happens when you have a cat that is afraid of a mouse?
17. Cats have tails?

One of the best entertainments is when a cat starts playing with her tail. It doesn't happen as often as you would like to, but when it happens, enjoy the show. And be sure to turn your camera on.
18. Halloween cute cats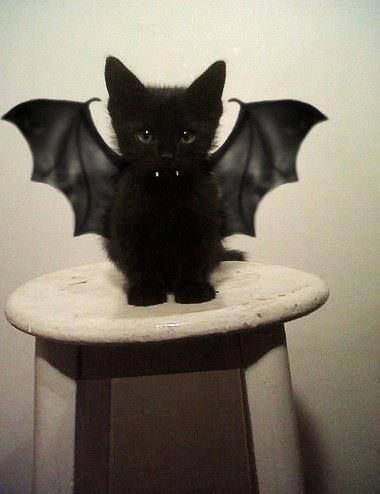 If you thought Halloween is a holiday when only you can dress up, think again. Your feline friends want to put on some costume as well. And they look dashing in it.
19. Cat riding a unicorn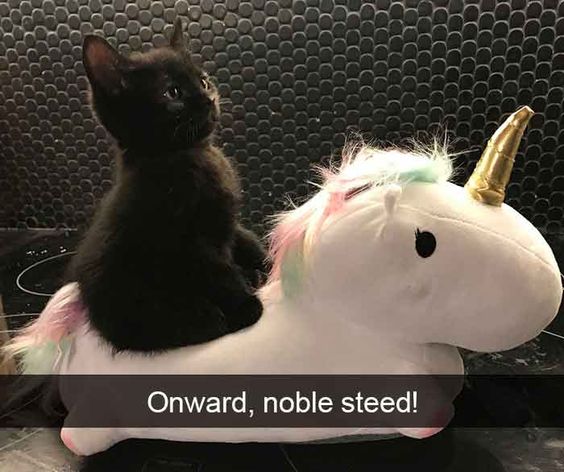 When you look at cute cats, I am sure you never thought you will see a cat riding a unicorn. Well, neither did I. But some people take awesome funny cat pictures.
20. Get out of our home!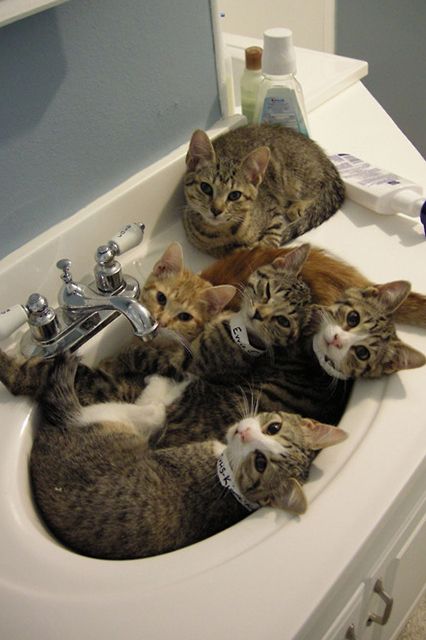 As mentioned previously, cats will take advantage of any corner in your home. And once they think it is theirs, you cannot use it anymore. That applies for everything, even your sink. Find another place to wash your hands now.