Baby cats are miniature animals, a palm full of love. They are lovable, they want to play, and truth be told, they are some of the most interesting and fun to be around creatures. With that in mind, whenever you feel down or under stress, pictures of cute baby cats can bring a smile to your face.
How can you ignore these pictures? Baby cats will definitely warm your heart. And what do you know, you might even be interested in getting a pet cat.
1.Wink wink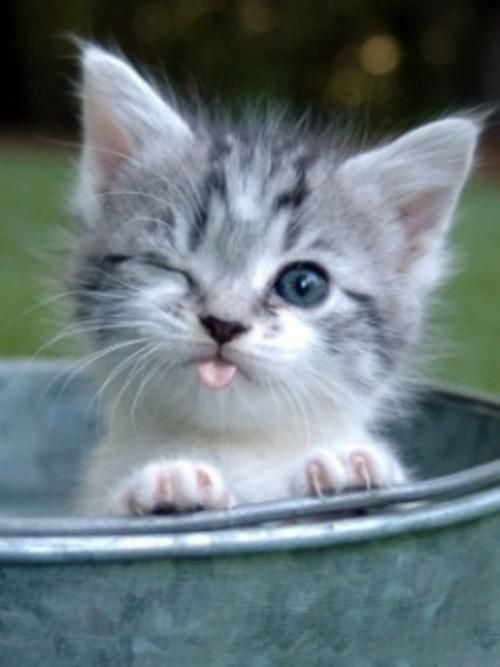 Even cats know how to wink when they say one thing, but they mean another. Everything is just a game for our feline friends. You cannot take anything for granted.
2. Give me high five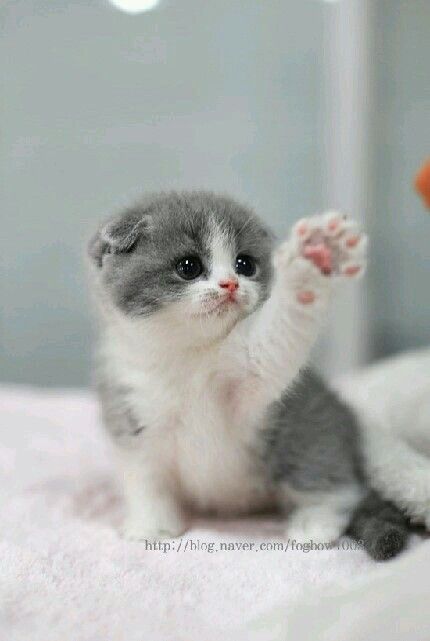 If you thought dogs are the only creatures that know how to high five, think again. Baby cats can do it as well. It just takes a little training. Cats love to give their paws as a way of saying hello.
3. Little princess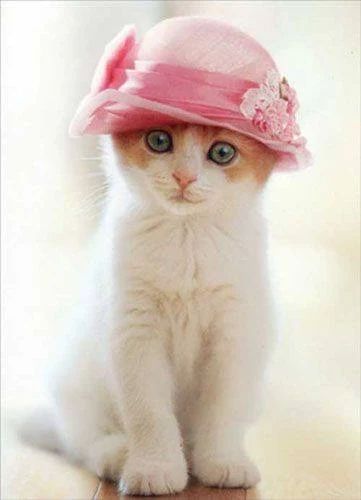 One of the best parts about having cute baby cats in your home is you can dress them up however you like. As cats age, they do not like to get dressed as much as when they are kittens. So, use this time wisely to make your baby kitten look like a little princess.
4. I am sleepy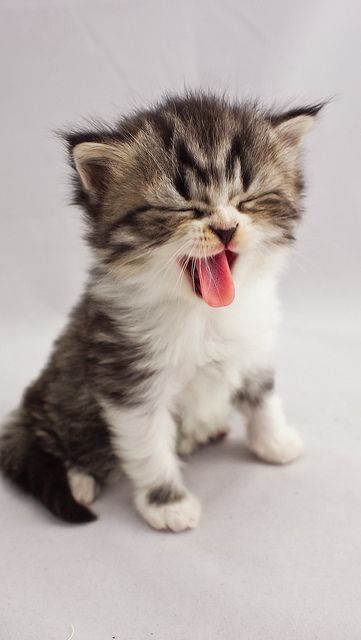 How do you think you look when you wake up in the morning? Cats are like us in many ways, one of which is they are sleepy in the morning. And even more sleepy if it is Monday.
5. Peek a boo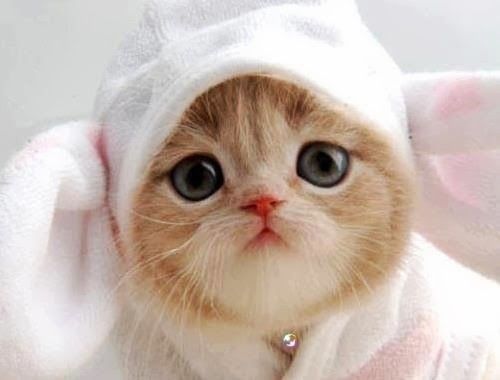 Just look at those eyes. How can you stay stoic when looking at them? You can enjoy even more when you play Peek a boo with your pet cat.
6. Are you looking for me?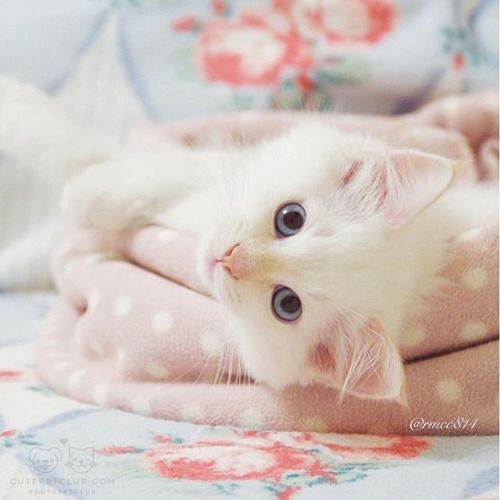 Cats spend most of the day lying around and stretching their legs. They are not as active as dogs, and they can fall asleep in almost any position and place in the home.
7. Black and white kitten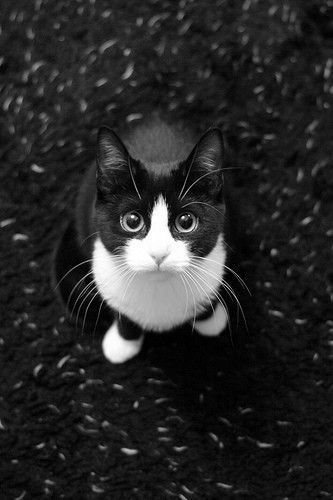 When you think of cute baby cats, you mostly think of those tiger like cats. But a black and white cat is one of the most amazing creatures you will see.
8. To pounce or not to pounce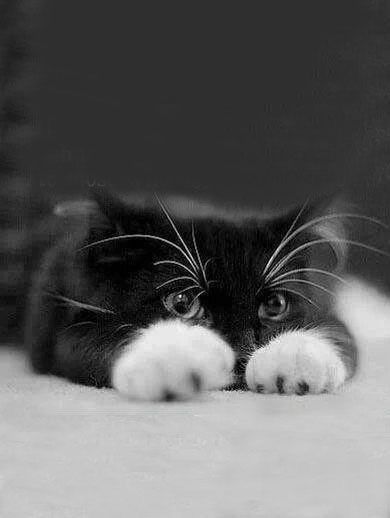 It is not easy being a cat. You have to constantly ask yourself to pounce or not. Just like in that Shakespeare play, to be or not to be. That is the question, right?
9. Fluffy kitten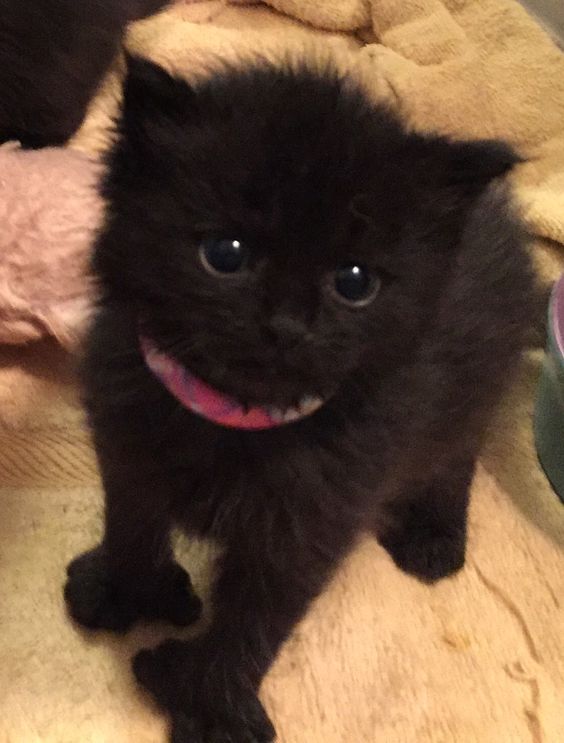 Most people would love to have a fluffy feline friend in their home. This is the cute baby cat most people think of. Fluffy, and friendly, it is a joy to have her in your home.
10. Let's cuddle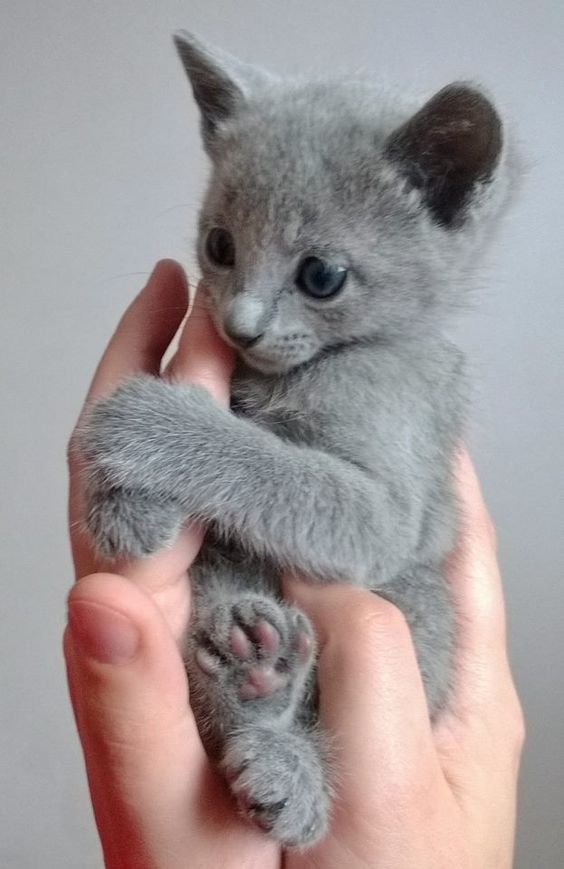 One of the biggest misconceptions about cats is that they do not like to cuddle. They are not dogs, some would say. Well, that is wrong, cats have their own need for cuddling. They just do not like anyone. But when they like you, they can spend the entire day cuddling with you.
11. Time for bath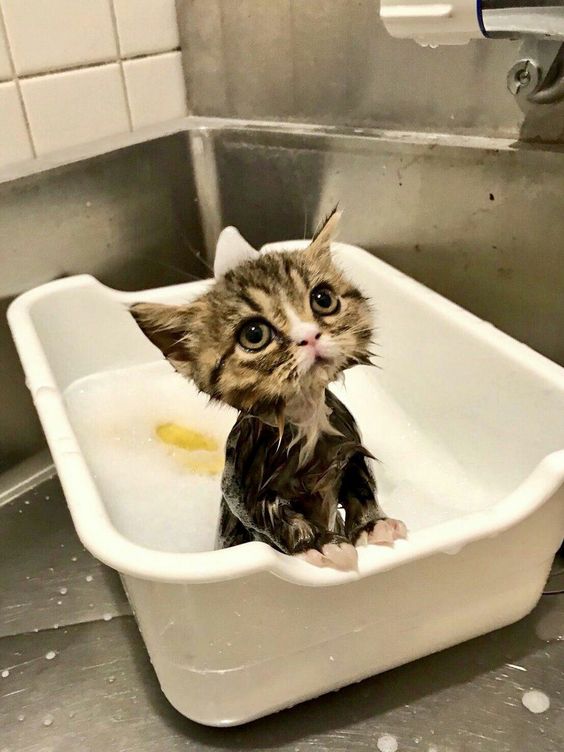 Cats do not love water. They do not like to take a bath. But every now and then, you just have to bathe your cat. That will be a struggle and a real challenge. Be prepared for it.
12. Meow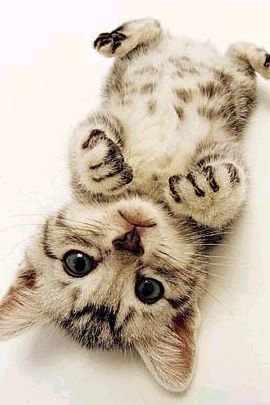 Baby cats are just too adorable to pass. It is that simple. And even on a dark and cold day, just one look at these pictures will bring warmth to your heart.
13. I want to be close to you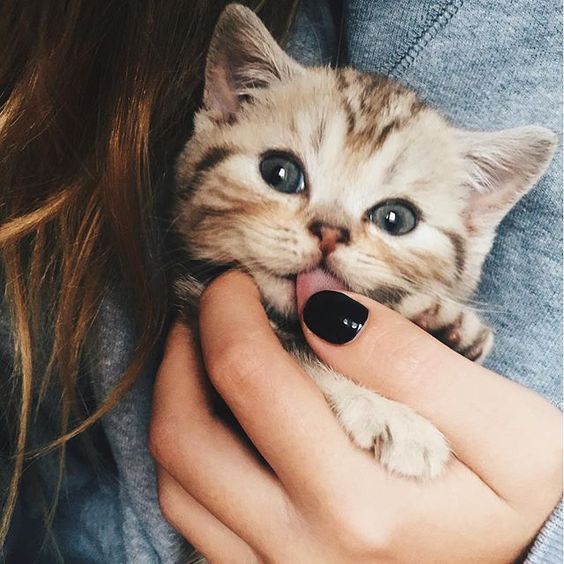 We said previously that cats want to cuddle with their owners. They are very loyal, despite what people say. When they love their owner, they cannot stand being separated. And that is even more visible when they are baby kittens.
14. Hey there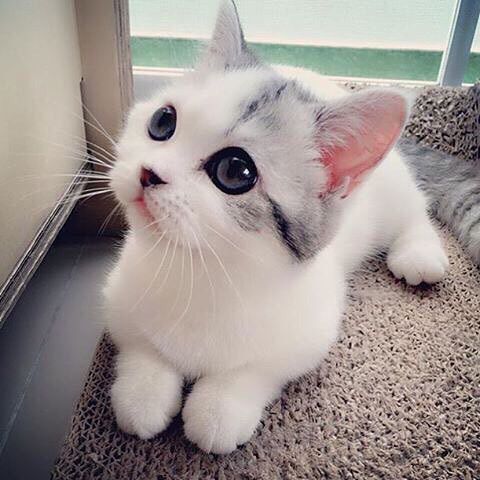 We said cats can lie on every place in the home. They do not have a designated sleep area. They sit and sleep wherever they like.
15. A cat or a leopard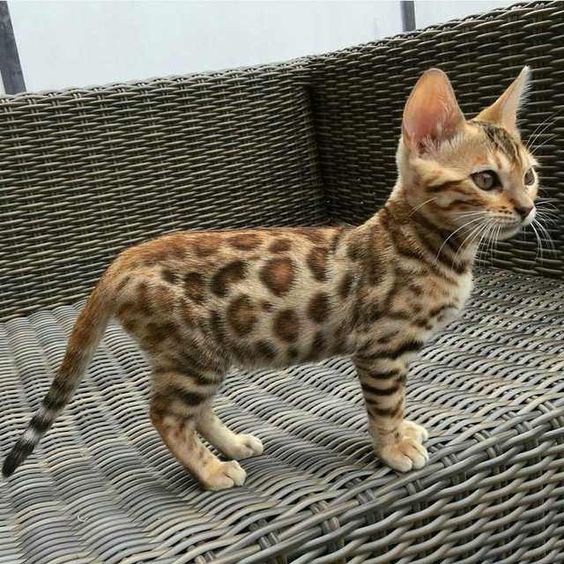 There are a lot of unique cats. Some of them are popular because of coat color. This one definitely has the potential for that.
16. Little tiger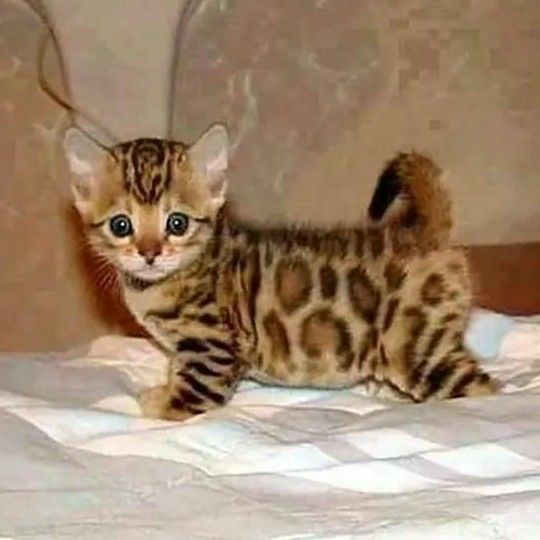 The only difference between this little cat and a baby tiger is the size. They look almost exactly the same.
17. Oh what a day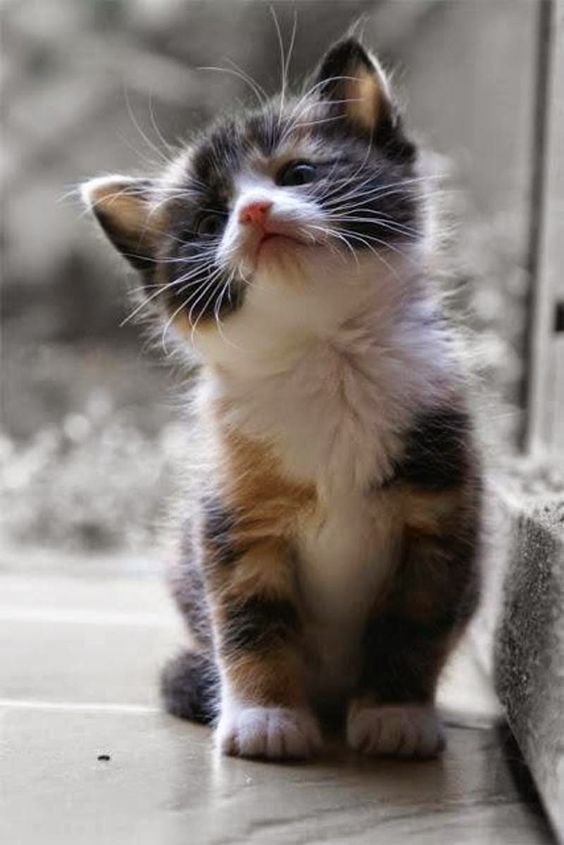 You just have to love the facial expressions of cats. Sometimes, they look like they humans. They exhale like they've had a hard day at the office. Right?
18. Can we play outdoor?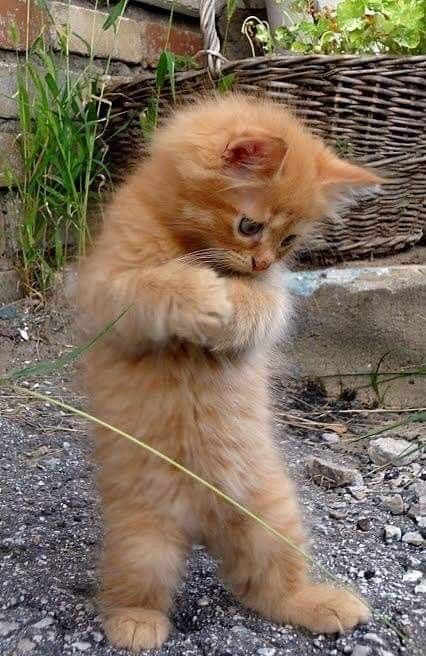 Cats love to play outdoors, as much as they like to play indoors. And you have to allow them to get out every now and then. Yes, they can run, but if you are nice to them, they will come back.
19. Cute baby cats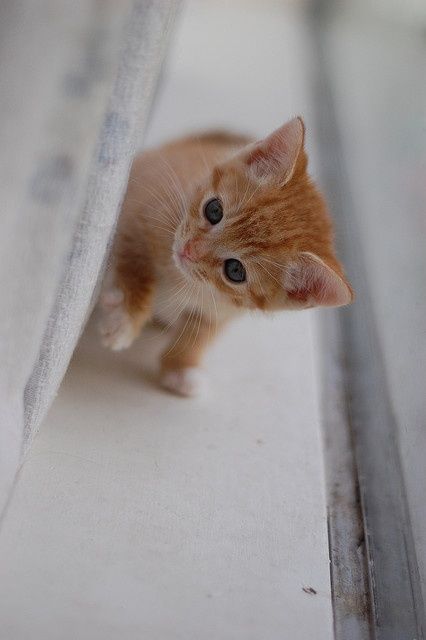 This is the poster child for cute baby cats, right? Just look at him, how adorable this kitten is.
20. Playtime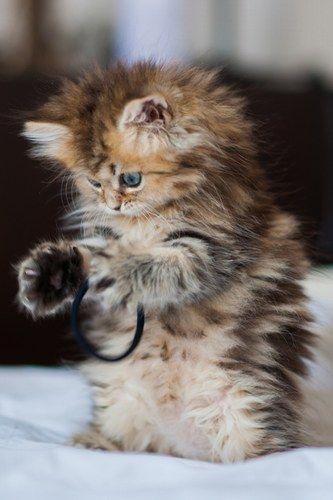 Cats love to play with most of the objects they find in your house. This kitten is the best proof of that.