I have a lot of female friends who love their curly hair. I know many people with curly hair who make an effort to straighten their hair. And I know many with straight hair who want to make their hair look curly. Personally, I love curly hair because it looks natural and it adds a certain flair to your outfit.
Many people incorrectly believe that you have to have long hair to make it curly. Wrong. No matter if you have short, medium, or long hair, you can make it curly. And if you think that curly hair is not an effective and stylish hairstyle for cocktail events, think again. Just look at the celebrity stars on the list with their glamorous hairstyle.
1. Medium curly hairstyle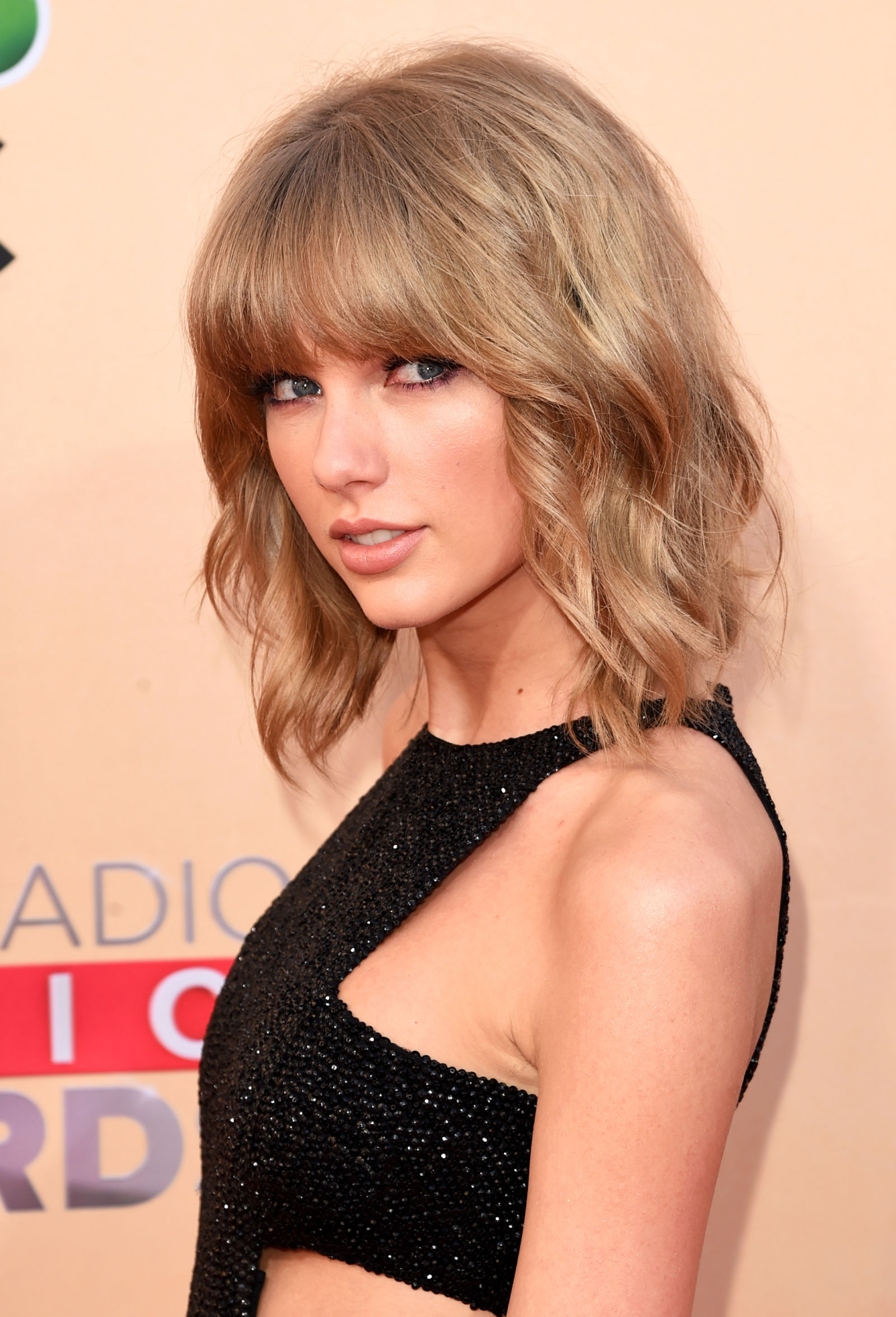 Taylor Swift has tried almost every hairstyle there is in the playbook. From straight to wildly curly to medium curly hair. In this photo, she goes with slightly curly hair. And it works great with her bangs. Just the endings are curled, giving her that innocent, cute look.
2. Hottest hairstyle for curly hair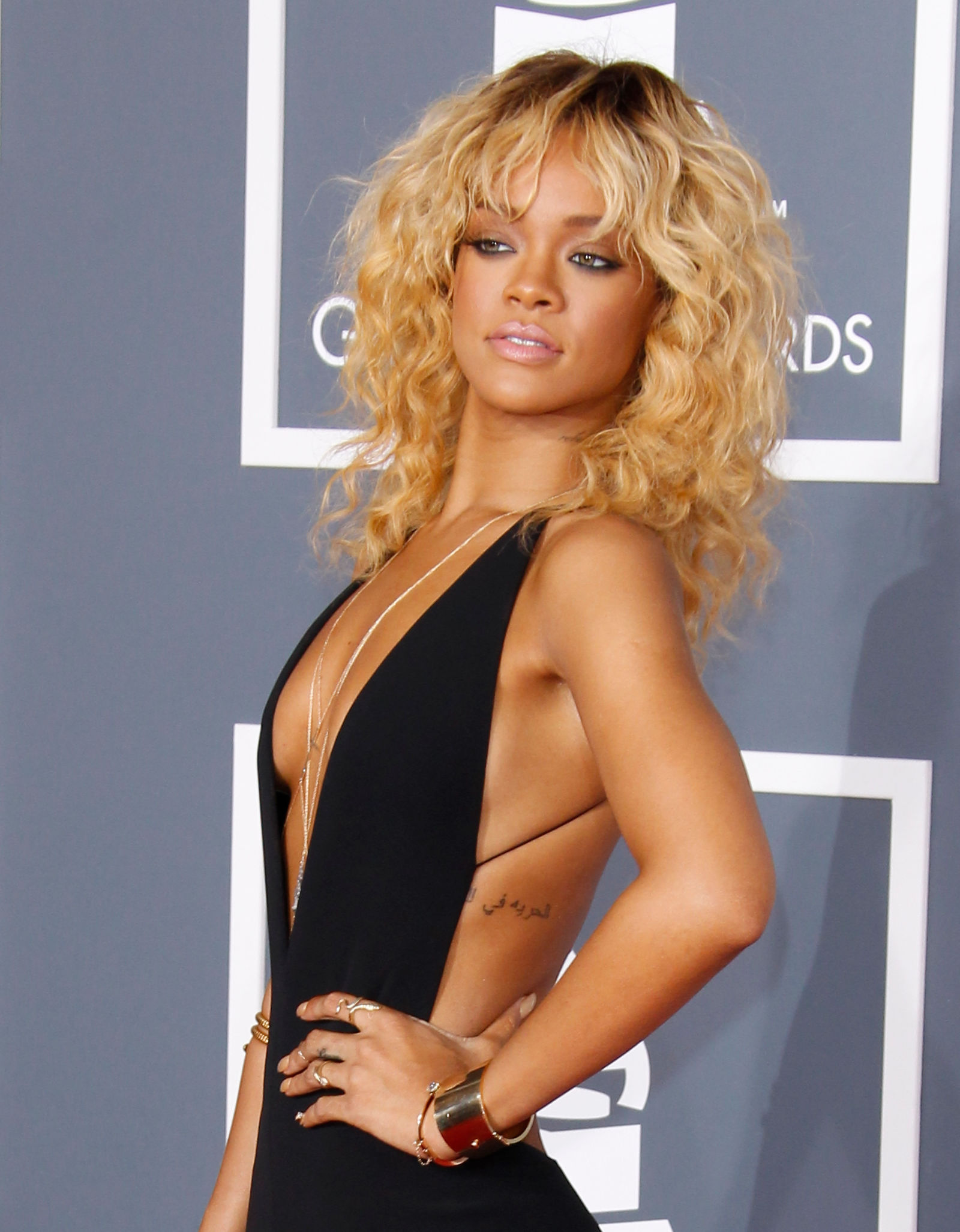 Rihanna is another celebrity on the list who has tried almost every hairstyle. And we must say, she is a trendsetter when it comes to hairstyles (and fashion in general). In this case, she wanted that glamorous 90s look, and she got it.
3. Stylish curly hairstyle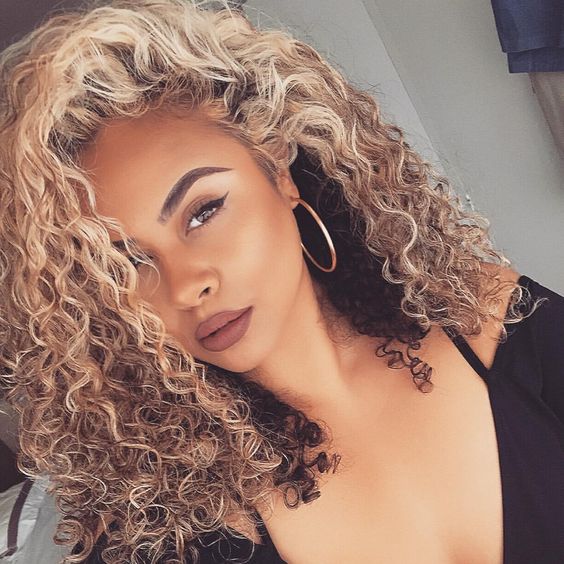 Very similar to the Rihanna curly hairstyle. The emphasis here is on density. But what makes this look so special are the colors, which range from bright blonde to almost brunette.
4. Long curly hairstyle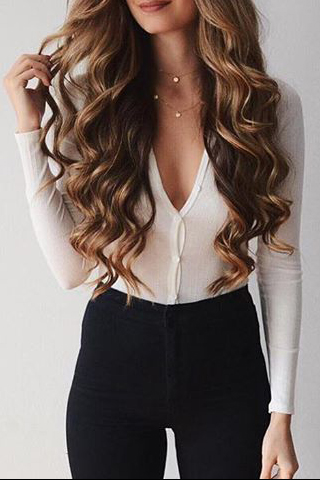 Women with long hair are blessed—they can do almost everything with their hair. One mistake people with long hair often do is to focus on density. But the trick in this case is to make the curls as long as possible, which makes your hair look even longer.
5. Short curly hairstyle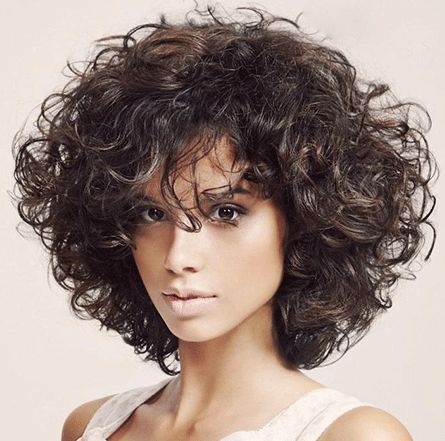 As I said at the beginning, women with short hair should not be afraid to make their hair curly. It's one of those vintage looks. This one, for example, brings back memories from Flashdance, one of the best dance movies of all time.
6. Blonde curly hairstyle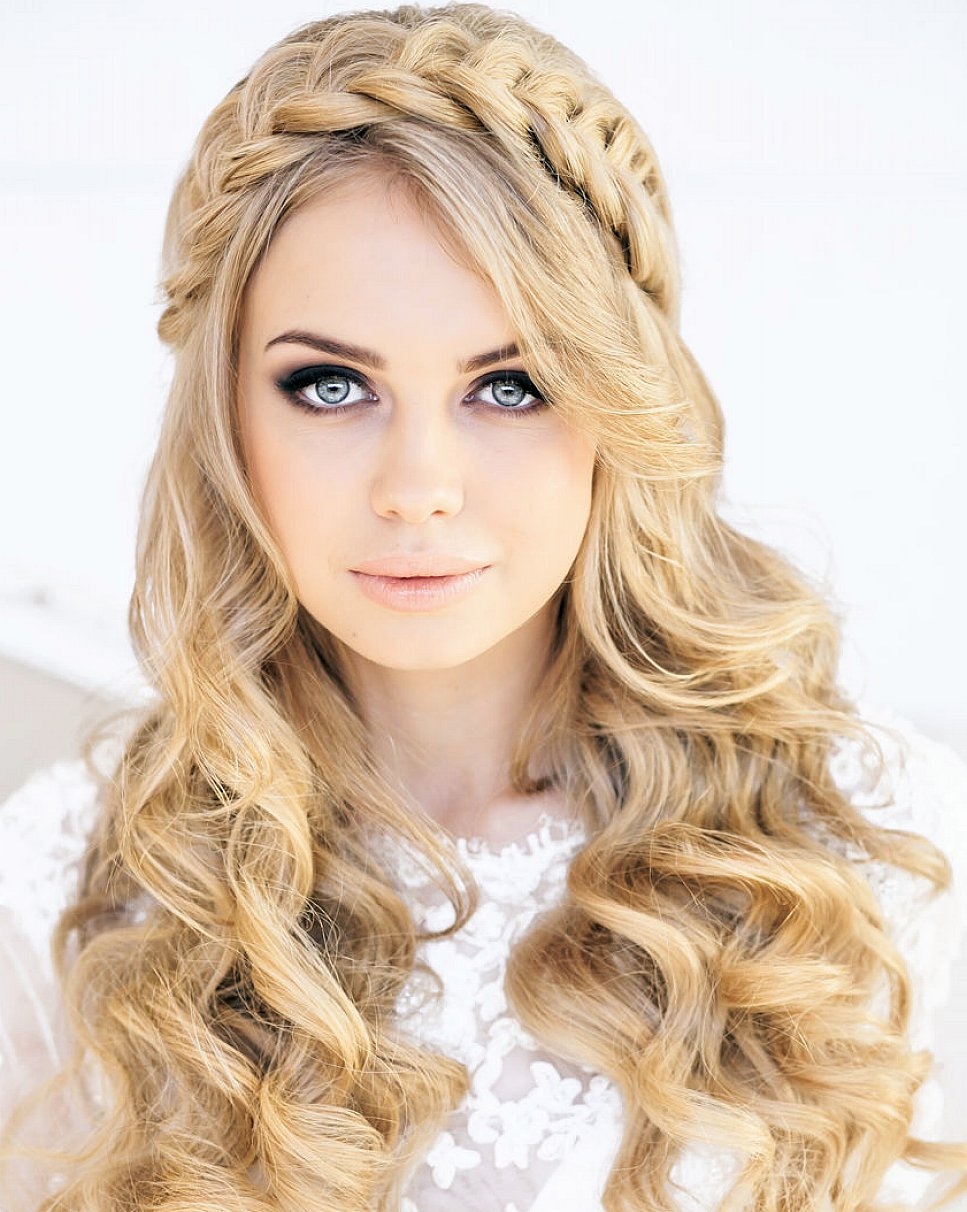 Here we have a cute combination: braids and curls. The result is a sophisticated and elegant look that you can even make for your wedding hairstyle. Just let the curls fall down naturally and as loose as possible.
7. Curly hairstyle with balayage highlights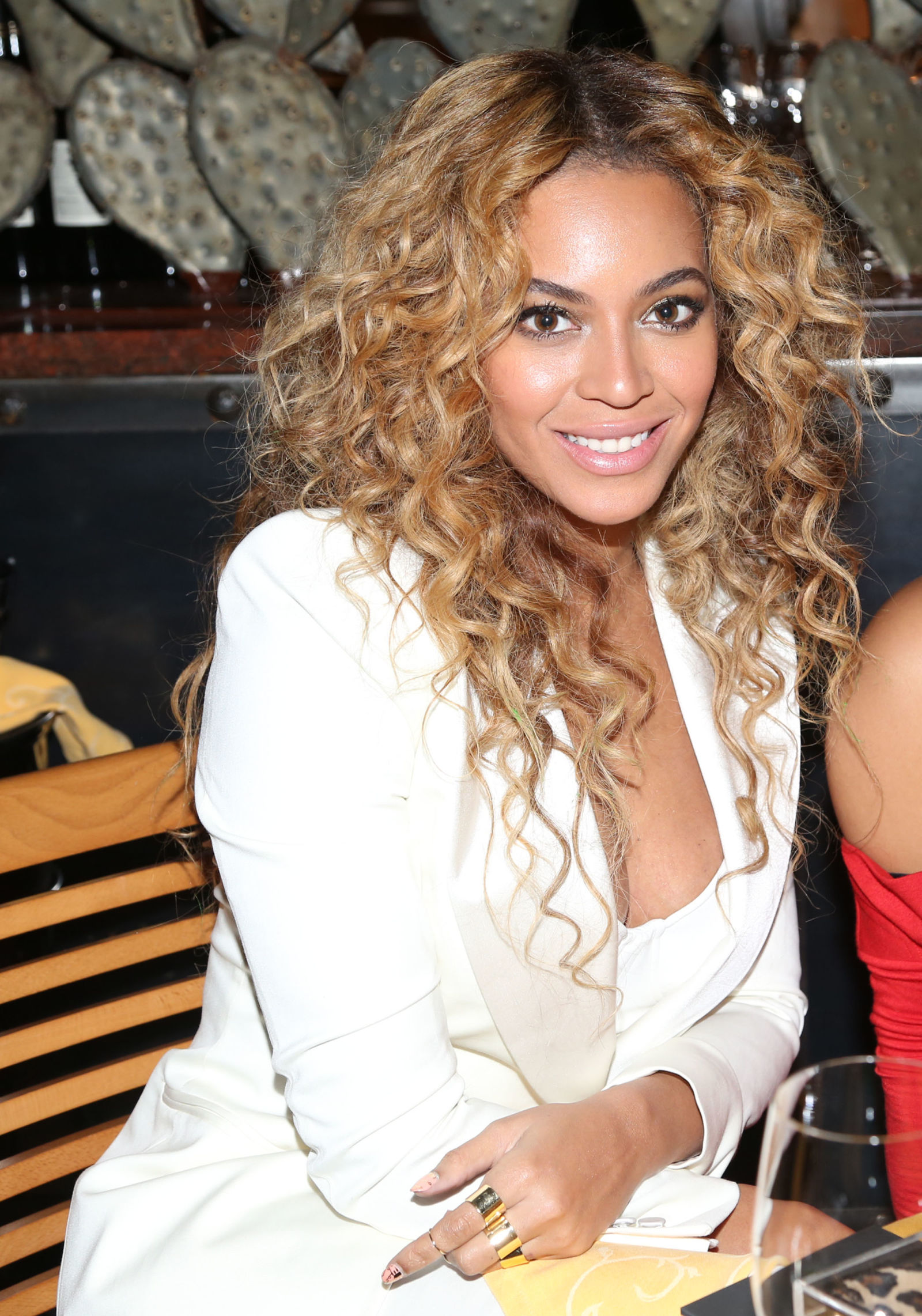 Balayage is a hairstyle trend that became popular in 2016. And it works best with curls, as it emphasizes the coloring.
8. Cute curly hairstyle for long hair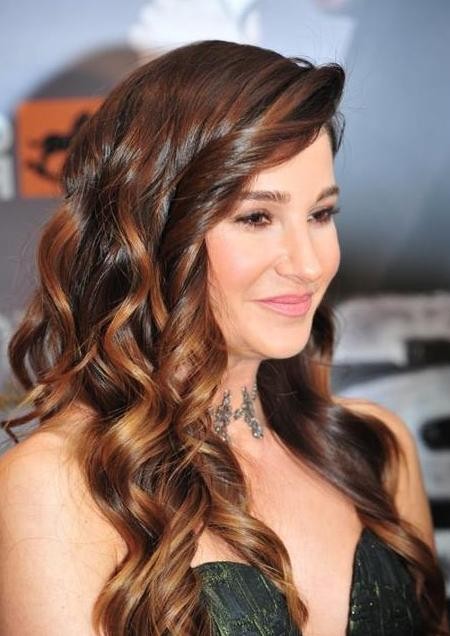 As I mentioned at the beginning, curly hair is a popular hairstyle for red carpet events. It's just a matter of how you style it. And yes, you can make do it in the convenience of your home.
9. Medium blonde curly hairstyle
Rita Ora is cute and adorable, and her curly hair is her signature mark. Somehow, she manages to find the perfect balance between short hair and medium-to-long hair. Yes, that is the length just below the neck.
10. Long, stylish curly hair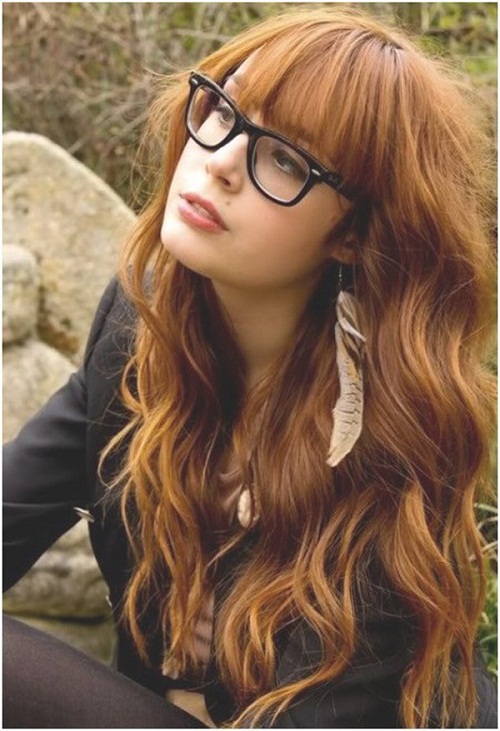 We saw previously that you can combine curls with any other hairstyle. And that includes bangs as well. Personally, I'm not fond of bangs and curls together, but it works. I prefer the face to be open and free of hair, but when it works, it works.
11. Blonde curly hairstyle for long hair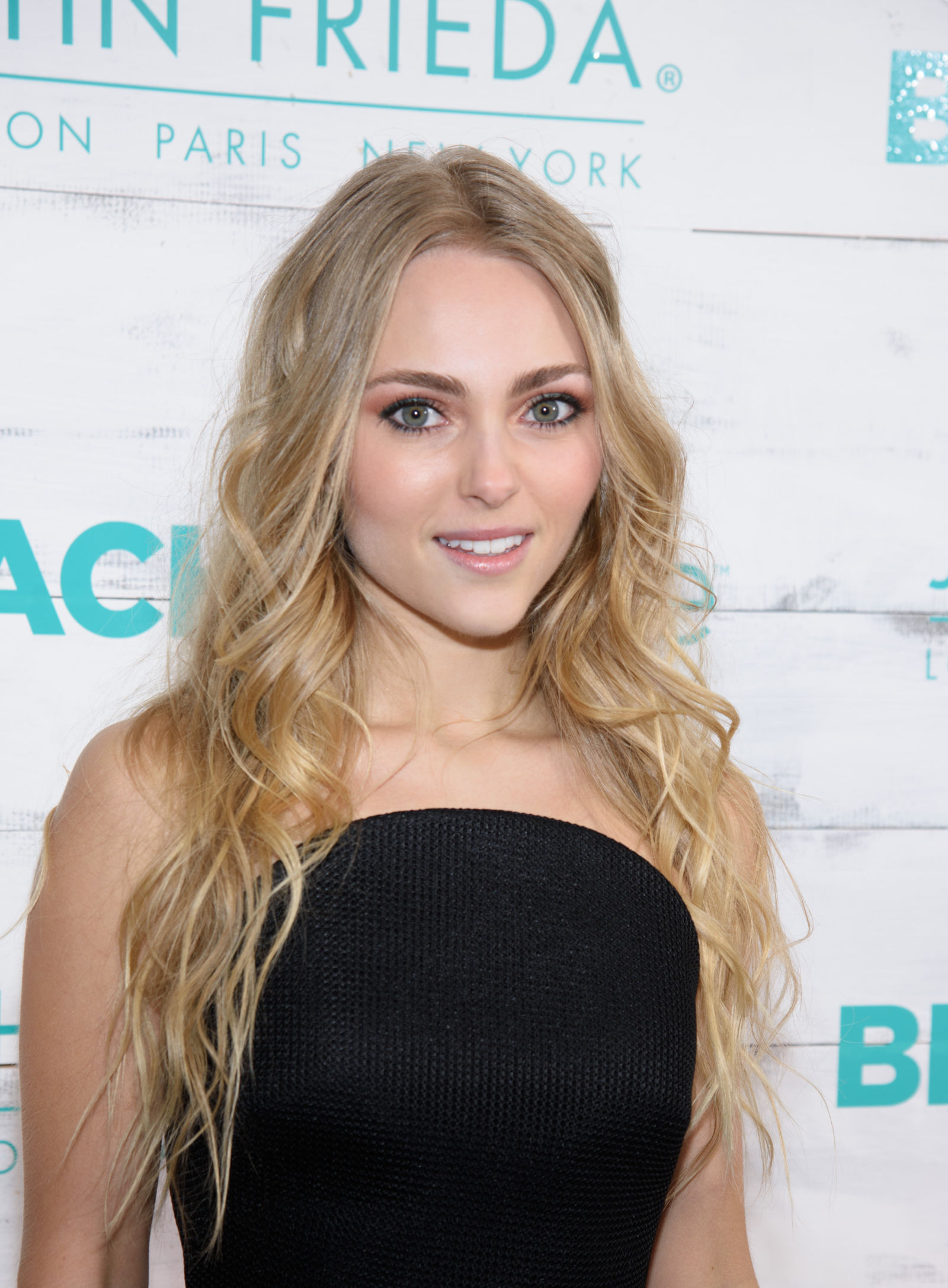 The length of your hair can be important, although it isn't always a factor for curls. In this case, however, you just have to have long hair. And the trick is to make the curls gradual and not too tight. As in, start slow at the top, and then gradually work your way to the ends.
12. Dark brown curly hairstyle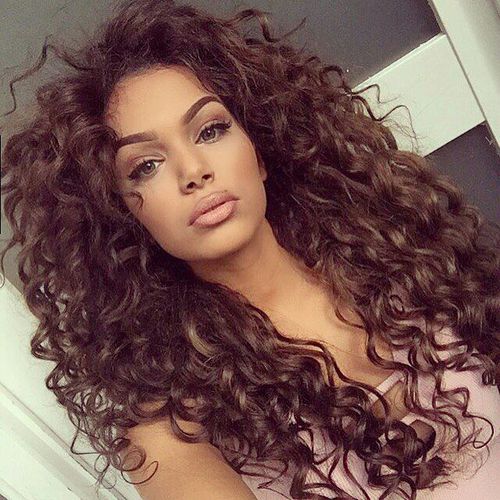 Another vintage 90s look. I had to include this picture here just so you can see that brown hair looks good in curls as well. People often associate curly hair with black or blonde, and brown gets little to no love. Well, not anymore.
13. Trendy layered blonde curly hairstyle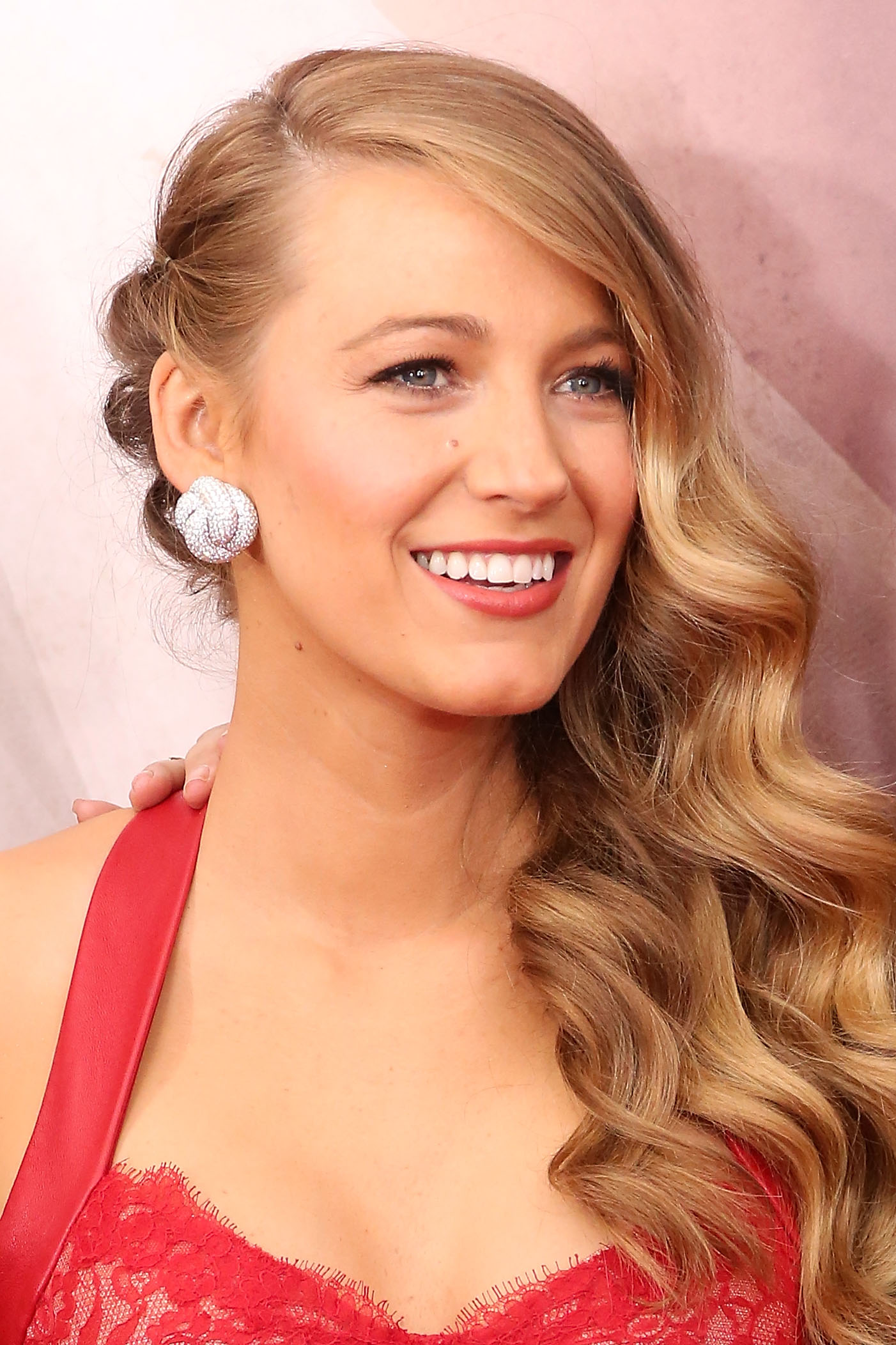 Another curly hairstyle that you can wear for a cocktail event. And yes, you can even have curls and layers. It works smoothly and seamlessly. Make sure to wear your curls just on one side, though, so you emphasize the layers.
14. Blonde highlights in perfect, curly hair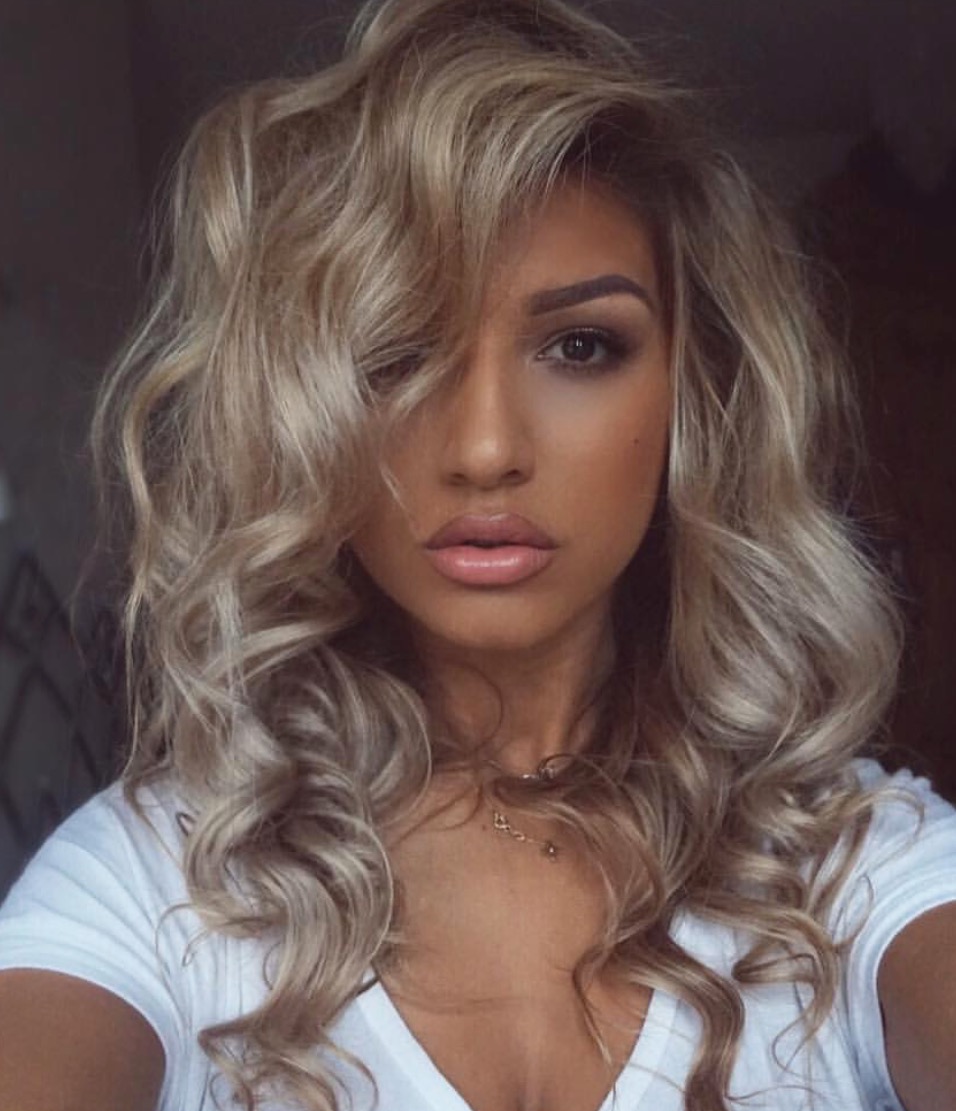 At the risk of sounding sexist, I love how curly hair makes women look a bit wilder and sexier. Not that straight hair is not sexy. But there is something in that natural and wild look of curly hair that gets the juices flowing. And this hairstyle is definitely one of those.
15. Best romantic curly hairstyle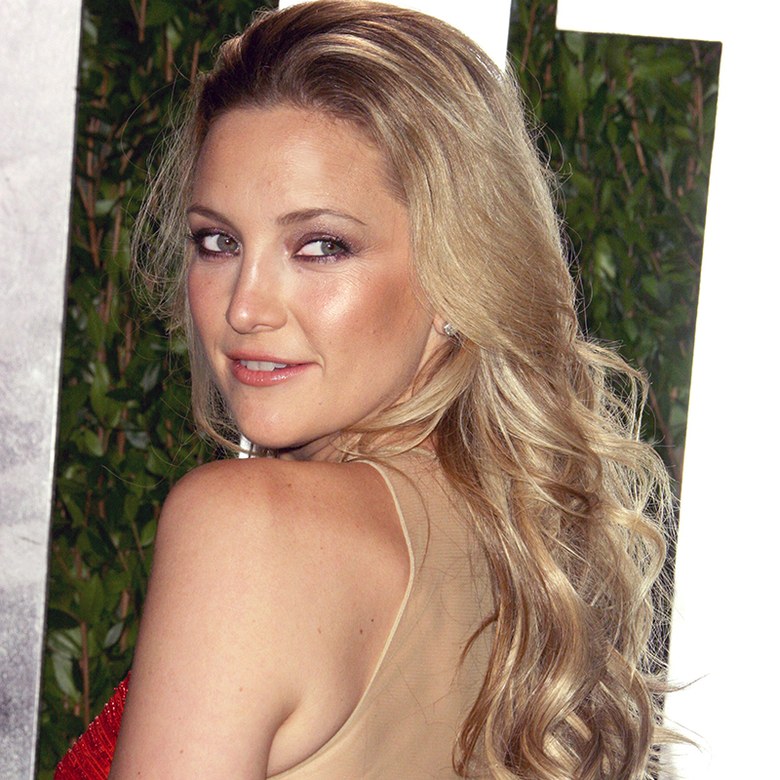 You can also emphasize your romantic side with curly hair. That's just the beauty of it. Curly hair is so flexible—you can go wild and sexy, or you can go romantic. It all depends how on you wear it.
16. Medium length curly hairstyle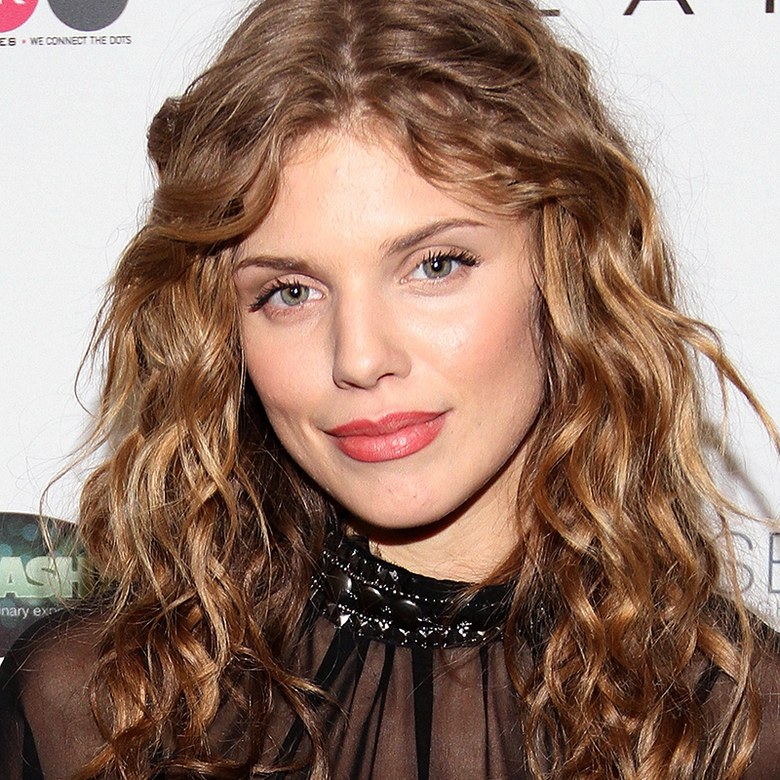 This has to be the signature "sweet and innocent" curly hairstyle. Just look how cute and adorable she looks. If that's something you fancy, go for it.
17. Sweet caramel honey curls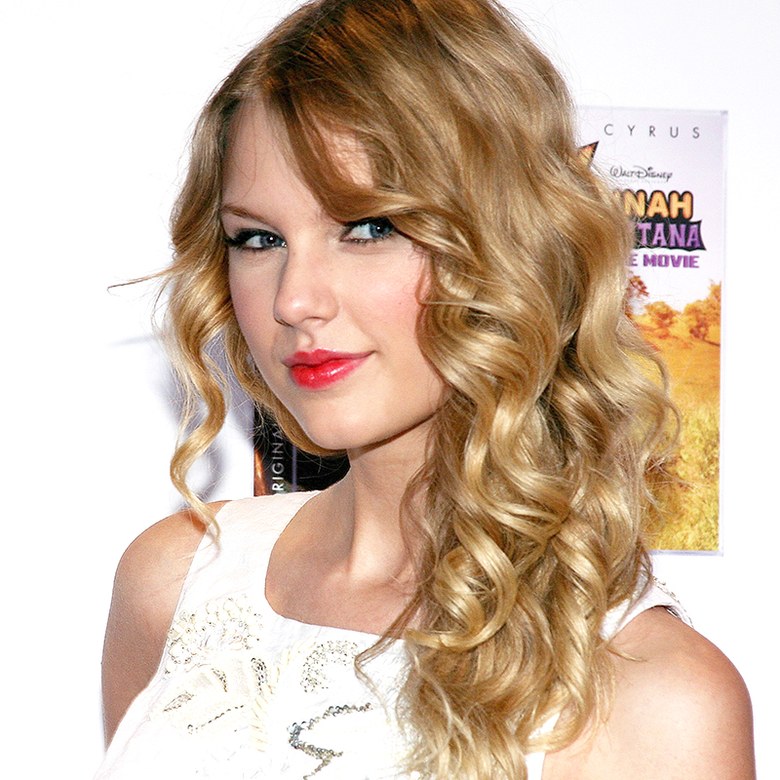 Here's Taylor Swift again. This time, with a slightly different take on the curly hair. The caramel and honey highlights add a certain flair and make it look more interesting. And then I love the fact that Taylor opted for an asymmetric look here.
18. Long curly hairstyle with blonde highlights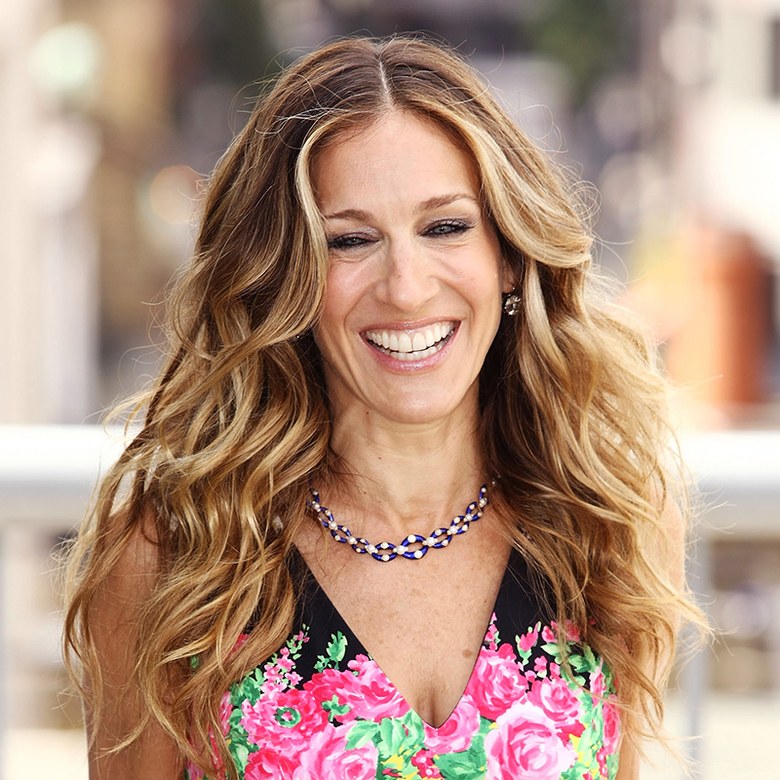 When you have long, curly hair, adding some highlights is a great way to further emphasize your curls. It definitely looks better and more playful. This is the perfect summer and sunny day casual look.
19. Pretty blonde curly hair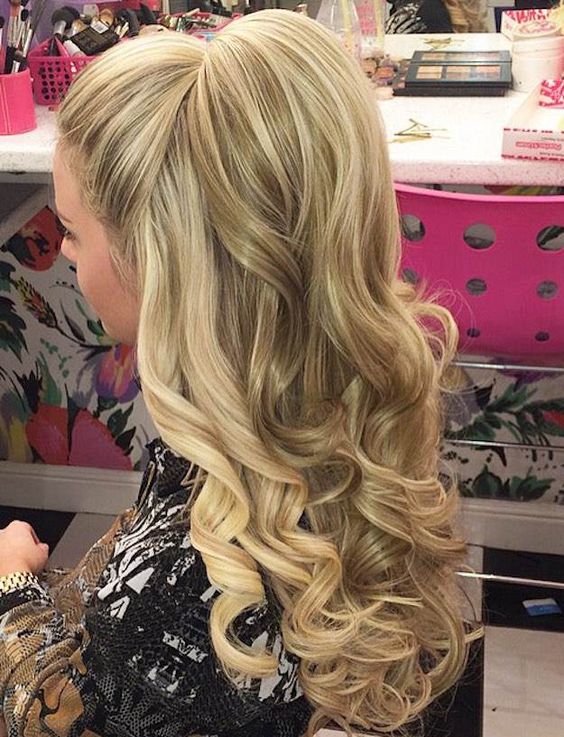 We almost forgot how sophisticated and elegant curly hair can look. Yes, I know curly hair is mostly associated with a casual, everyday look. But curly hair also makes an elegant wedding look. In fact, you can even look better with a braid and curls than with just a braid.
20. Ombre medium length curly hairstyle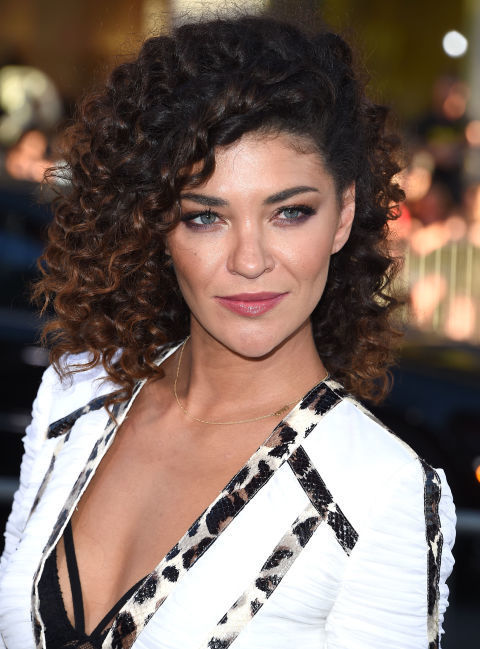 The ombre hairstyle was popular few years ago. But it still manages to stay relevant, thanks to different takes on the style. When you combine ombre with dense curls like in this case, you almost lose the ombre look. But it is definitely something you can and should try.
21. Perfect blonde curly hair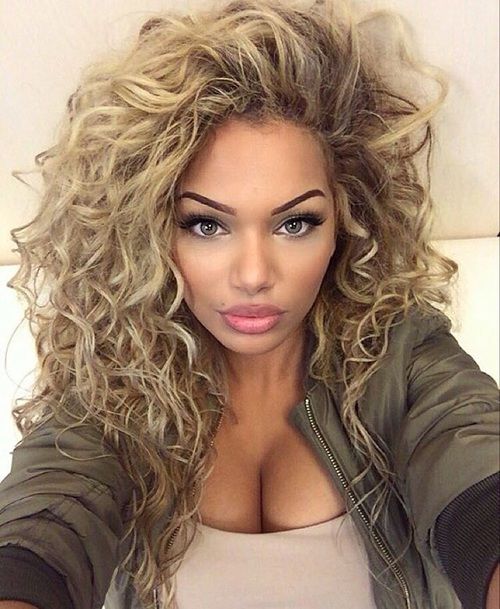 Here is another one of those wild, sexy, curly looks. One thing that people mistake about this look: it looks like the girl just got out of bed. But this look requires a lot of effort to make it work. Sometimes, even the simplest looks require tons of time!
22. Curly brown hair with caramel highlights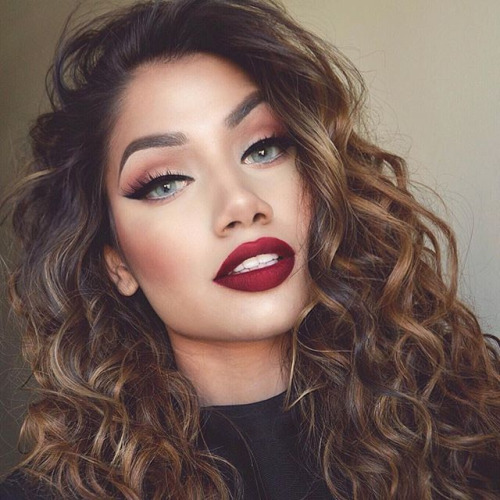 Caramel highlights provide women with the perfect balance between blonde and brunette. When you can't decide if you want to stay brunette or go blonde, opt for caramel highlights. And then add some dense curls to further emphasize your look.
23. Long brown curly hairstyle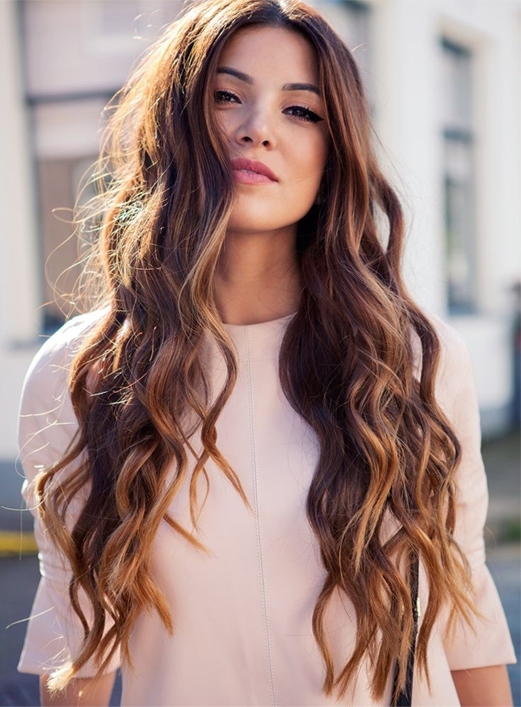 As with the caramel highlights, the basis for this hairstyle is brown hair with subtle, blond highlights. And another difference is the density of the curls. They are soft and long, emphasizing the length of the hair.
24. Beautiful brown curly hairstyle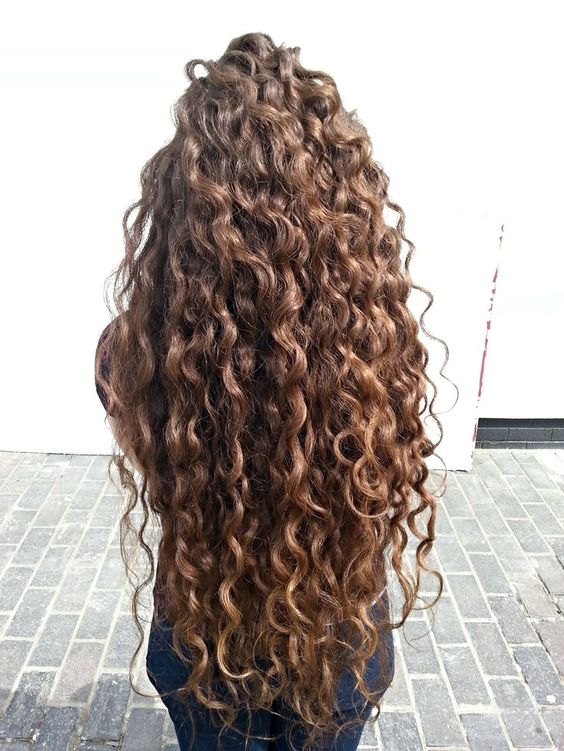 The first thing I thought here was that there are women who would kill for such length. And then the second thought came to mind. Look how awesome those curls look! And yes, you can make them even if you have shorter hair.
25. Ash blonde curly hairstyle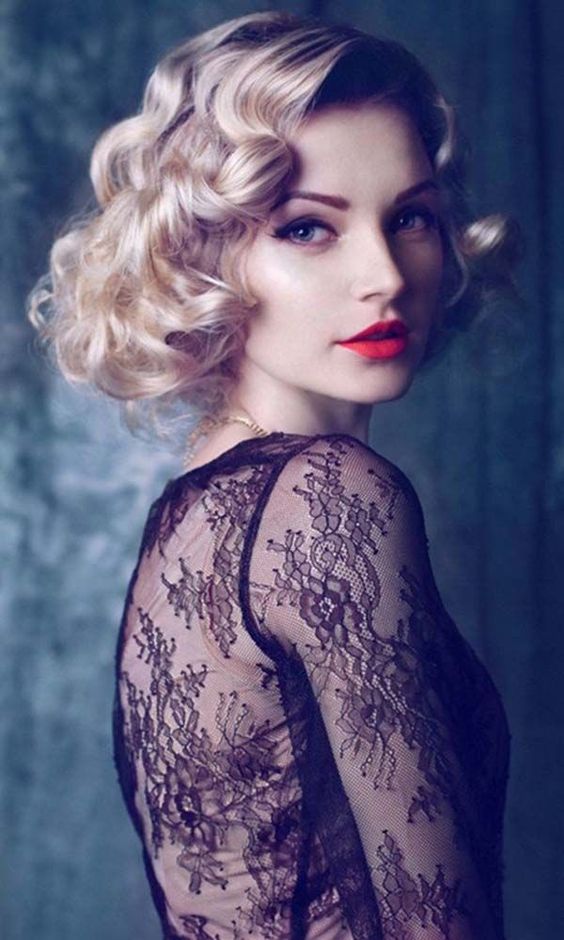 Ash blonde has become a thing in the past few years. The trick is to give the hair a bit of a winter-grey look. Some people describe it as cool platinum. In any case, this hair color works best on people with light complexions and light-colored eyes. And if you can add curls, you have the perfect sophisticated winter look taken from a Russian fairytale.
26. Short natural curly hair with blonde highlights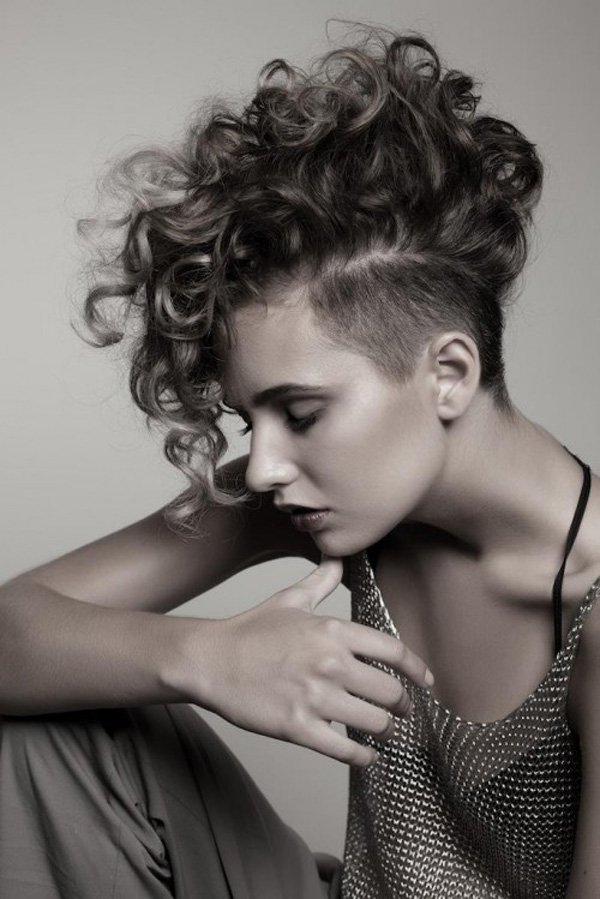 For those of you who don't remember the undercut, this is a great reminder. I loved the era of undercut. And I love how you can combine it with curly hair. It works great with short hair, but you can try with medium as well.
27. Beach blonde curly hairstyle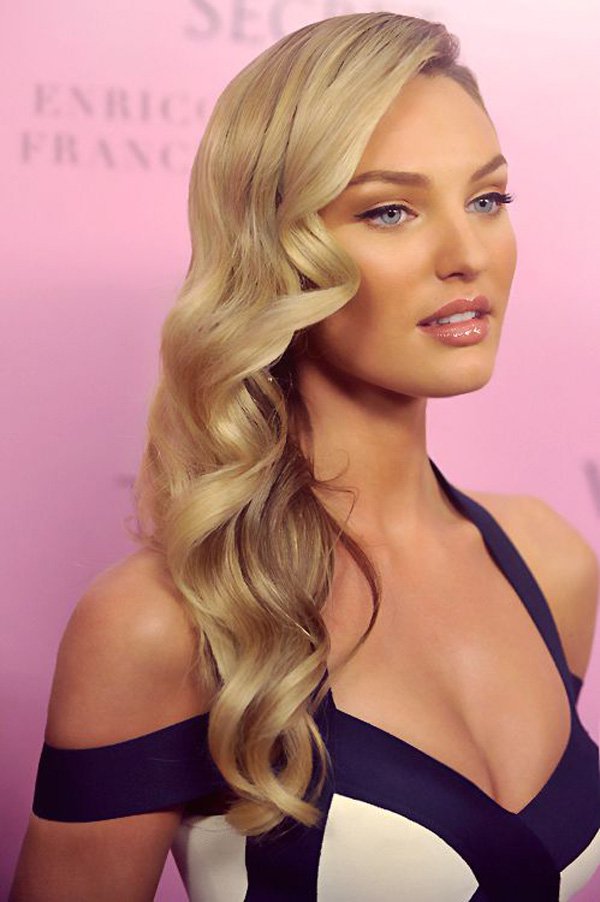 This look is taken directly from a Victoria's Secret fashion show. People at Victoria's Secret love this hairstyle. And no, you don't have to be a Victoria's Secret angel to make the look possible.
28. Brown layered curly hairstyle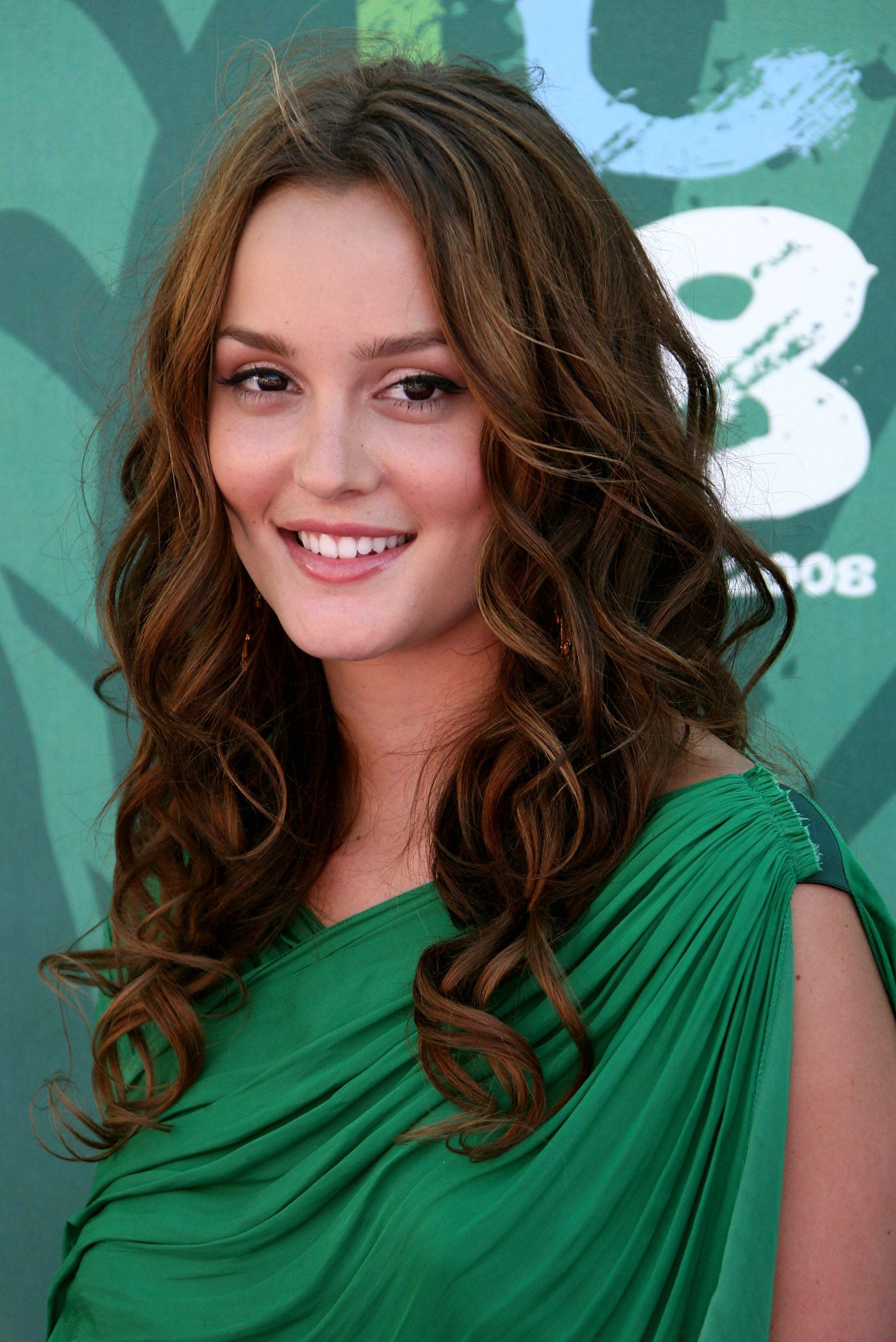 Leighton Meester wins the title of best "brown highlights curly hair." At least in my opinion. She immortalized the look so many times during her stint in Gossip Girl. And we are thankful for that.
29. Bright red long curly hairstyle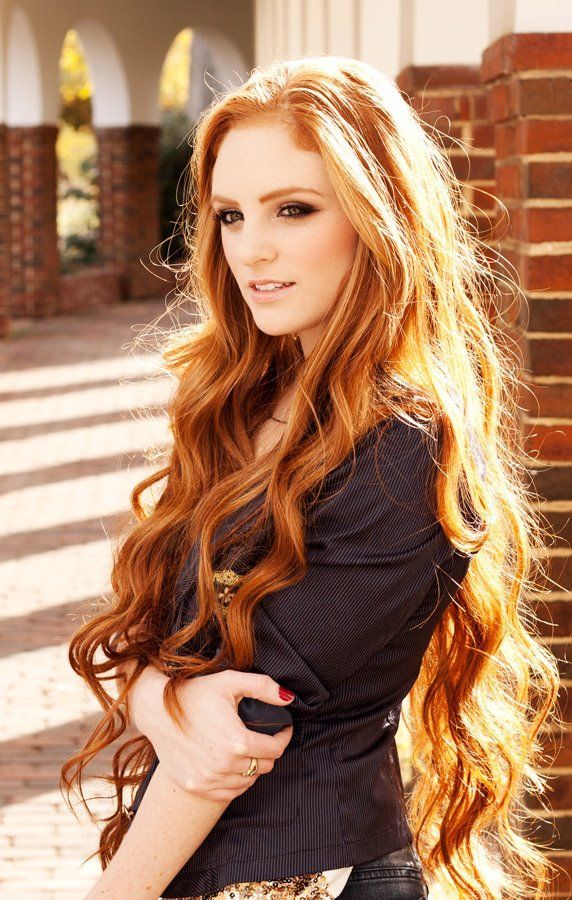 I almost forgot about red hair styles. But don't worry, they're here. And I must say red hair is my favorite coloring for a curly hairstyle. The reason is simple: it gets that perfect spot between wild and sexy and sophisticated and elegant.
30. Medium brown curly hair with blonde caramel highlights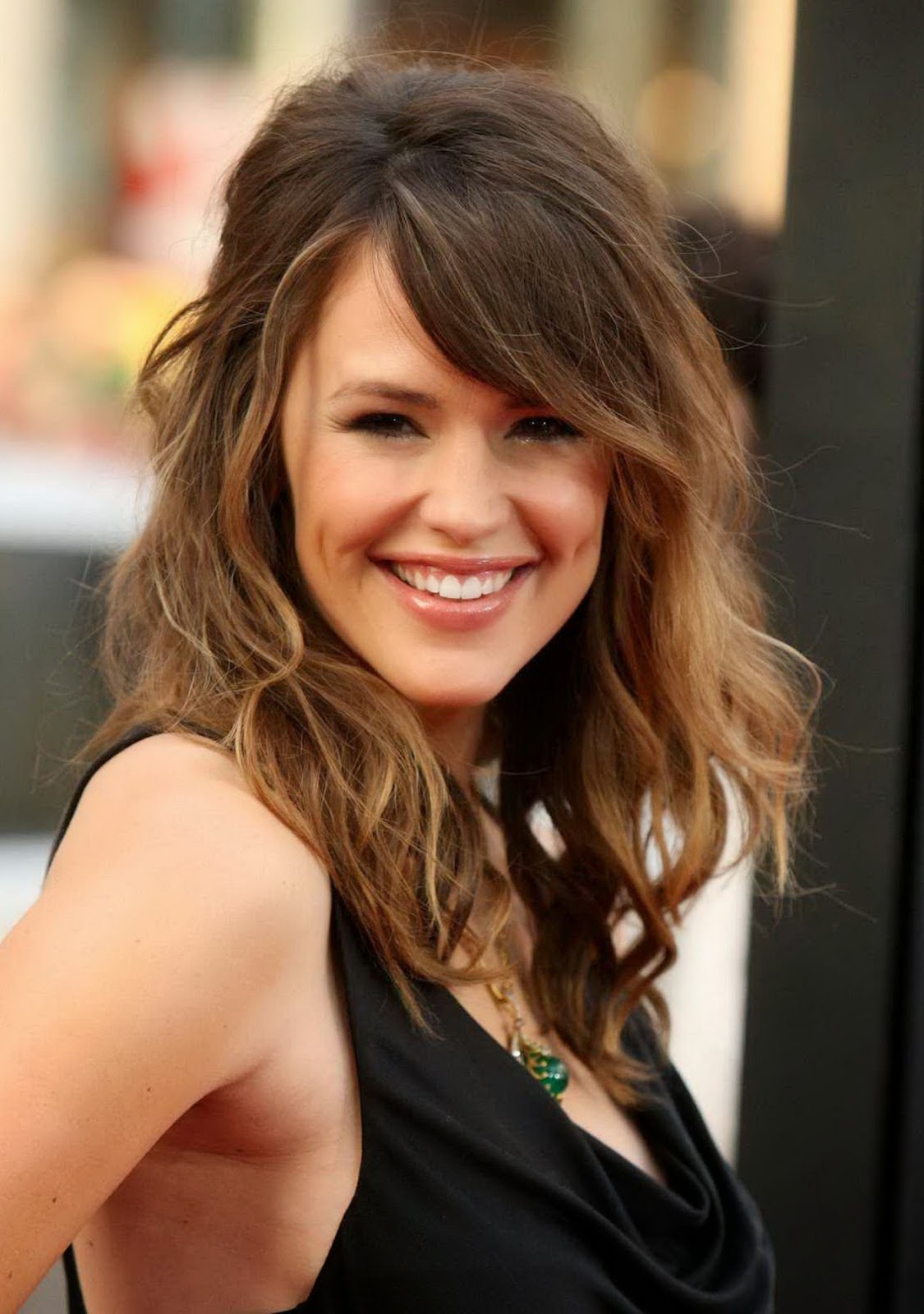 We finish off the list with this simple, common hairstyle for curly hair.
I hope you found some inspiration. And if you have any other ideas for curly hairstyles, feel free to share with the rest of us.