Easter is my favorite holiday. I just love the colors. I know there are lots of decorations for Christmas and Thanksgiving as well, but Easter is just so vibrant, so playful, so colorful. One of the reasons why Easter is so colorful is the eggs.
Let's face it. We're all looking for that next best thing when dyeing our Easter eggs. Today, I want to show you how you can make egg dyeing an art form. Yes, you will need to put in a little extra effort. But I promise you, your efforts will be very much appreciated. And the best part is, Easter is a fun activity for the whole family!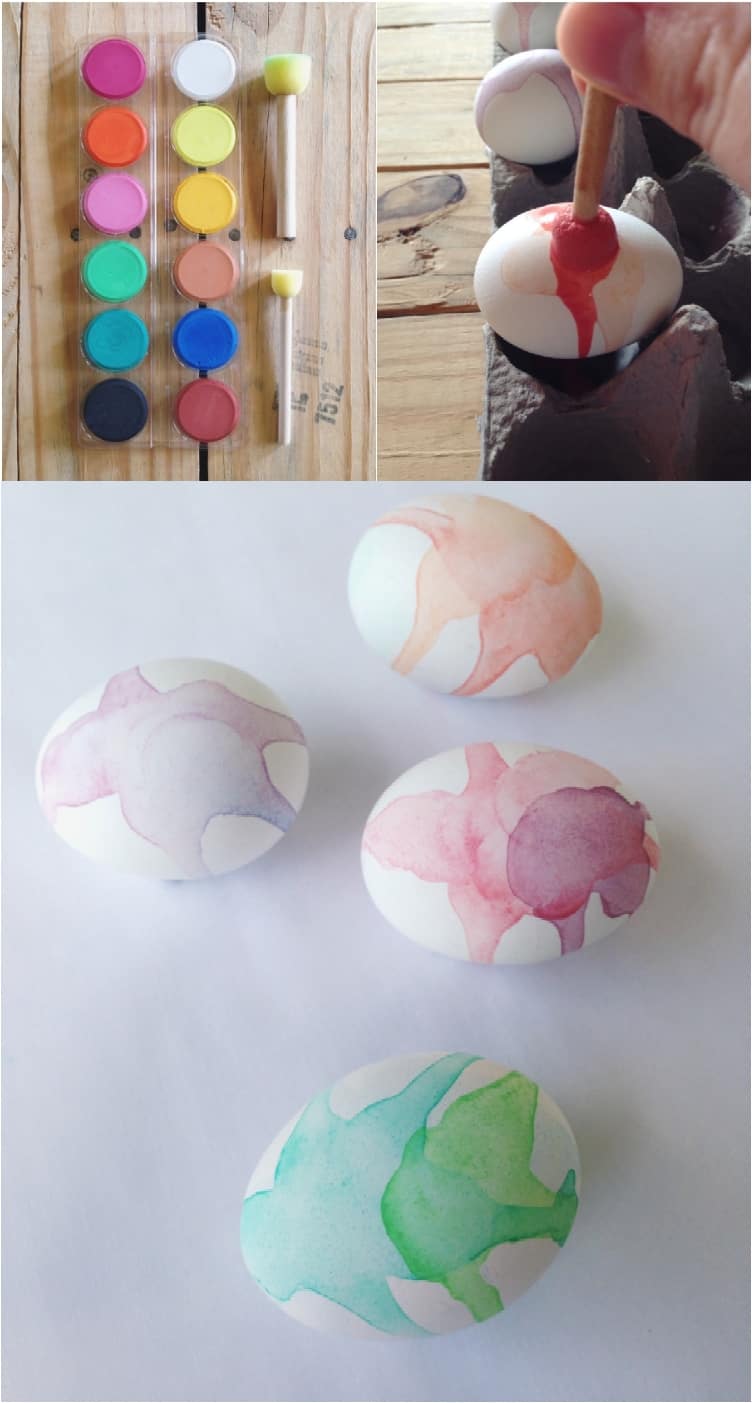 Let's start with a simple one. We all have watercolors at home, especially if you have children in school. That's what makes this idea so good. You have all the ingredients already; you just need to know how to utilize them. And that's my job.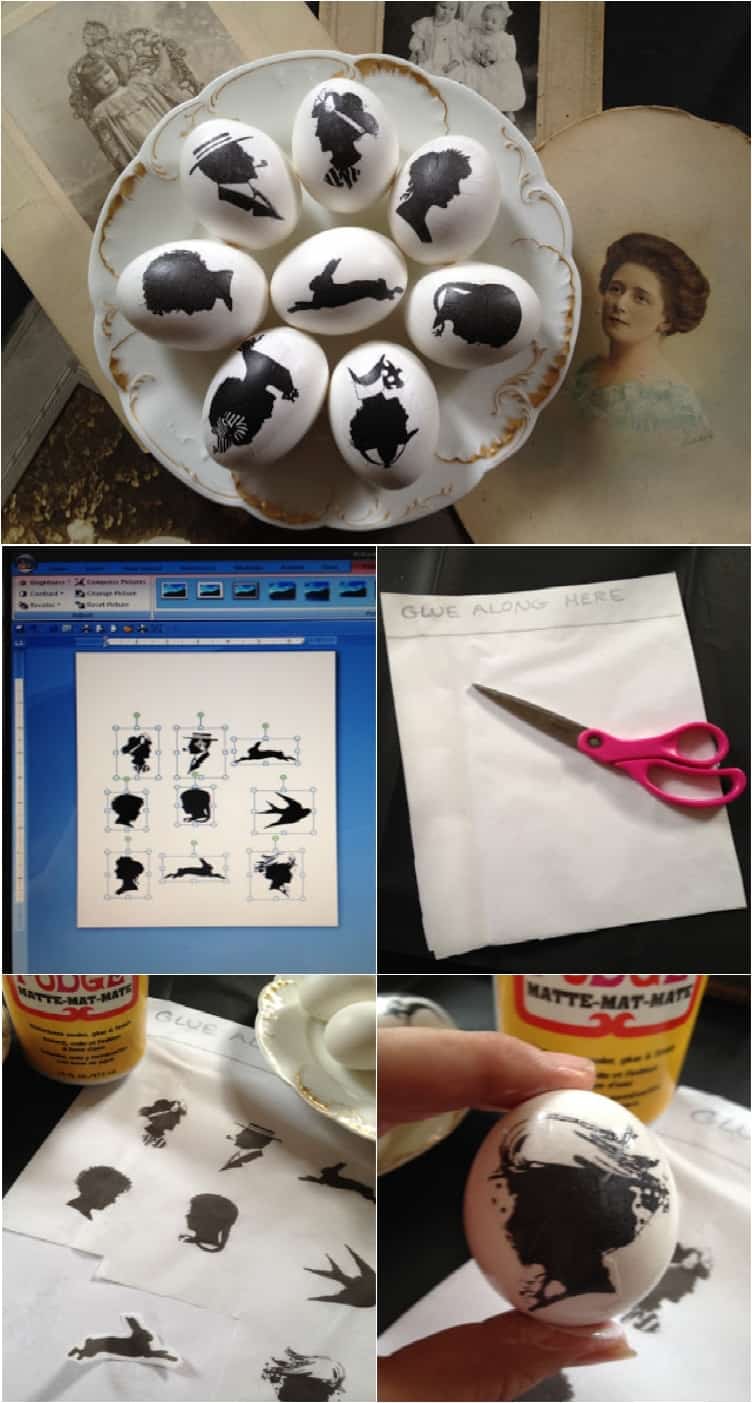 I said at the beginning that these decorations require a little bit of extra effort. The silhouette certainly falls into that category, and you can choose different silhouettes. Some people want to keep it simple, and some go with an Easter theme. And some even go with zodiac signs, which look great on Easter eggs.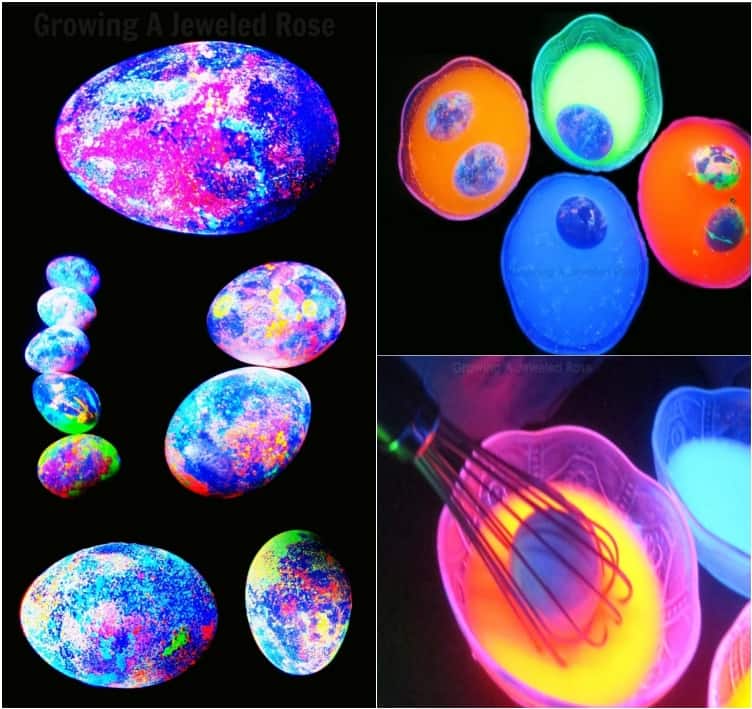 The thing about glow-in-the-dark eggs is people think they are extremely hard to make. I always get questions about how to make eggs (or any other object) glow in the dark. Well, the answer is simple, and I'm here to give it to you.

Let's leave this world for a moment, and enter the world of fantasy. That's what I'm giving you with the decoupage. Decoupage reminds me of a romantic world, something like countryside France, for example (my dream destination). In any case, the eggs look romantic, but also sophisticated due to the golden block base.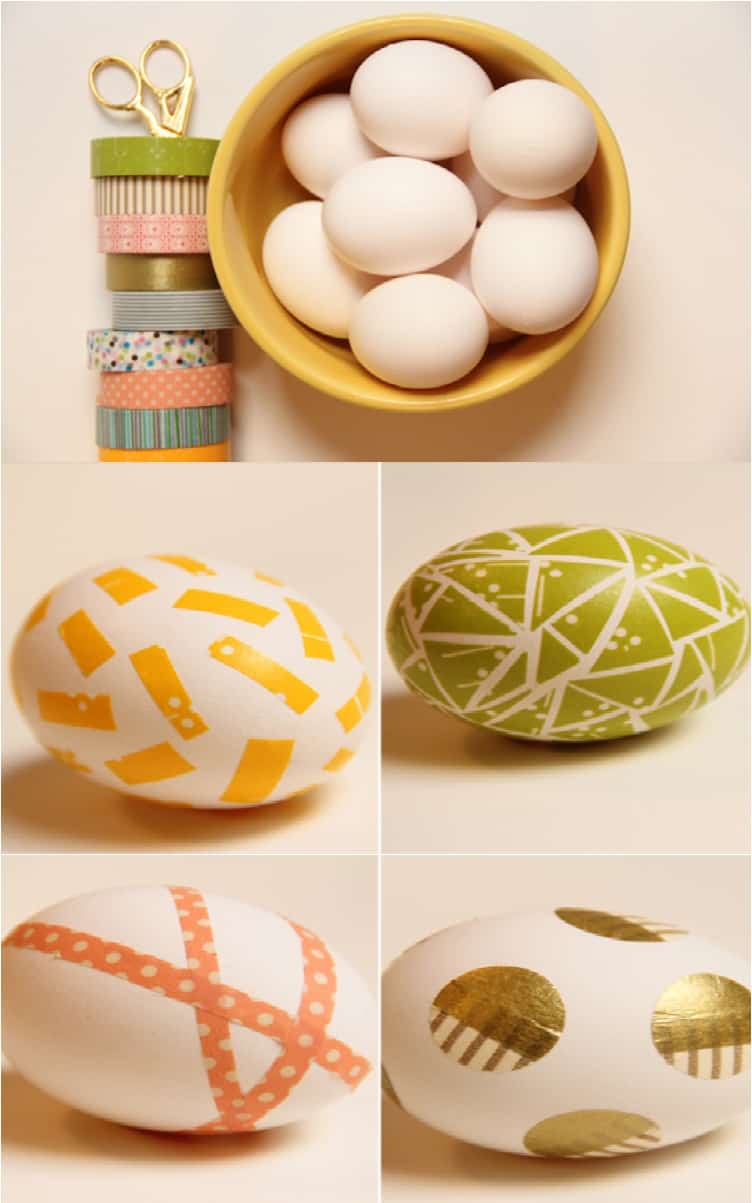 You cannot start a decorations list without washi tape. If you want to go even further, you cannot make any decoration without washi tape. One of the most versatile DIY ingredients makes its way into Easter. And washi tape enters the stage in a big way. Being so versatile, washi tape allows you to play with different patterns, decorations, styles, colors, and everything in between.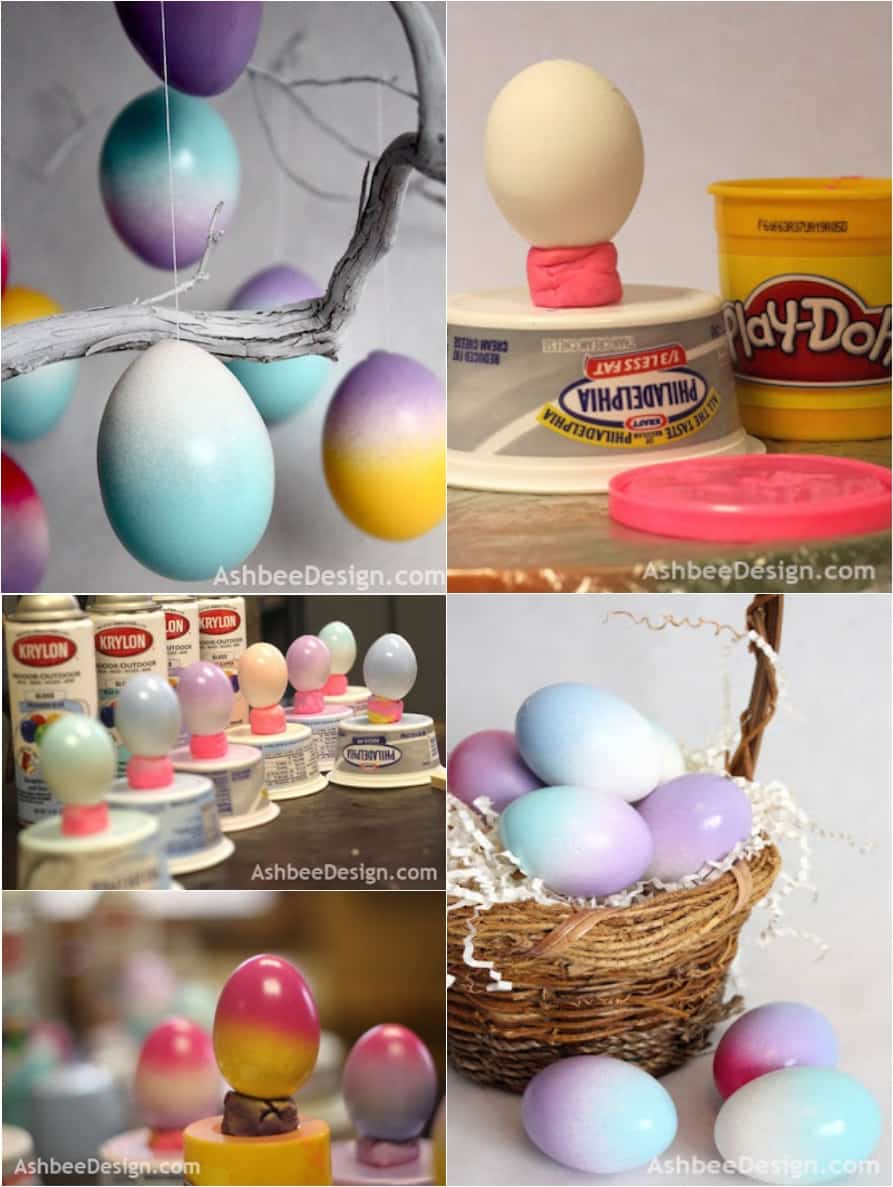 Ombre might be falling behind in the style world lately, but that doesn't mean it's completely extinct. Ombre is always a good idea, since you mix two different colors. Some people chose to use similar shades and colors, some choose opposite sides of the color palette. I leave it up to you; I'm here just to give you the idea. How you execute it is up to you.

Yes, you can use shaving cream to dye your eggs. One thing to note: make sure you buy your guy new shaving cream—you don't want to leave him without any! When you use something of his, buy him a new one; that's the right thing to do.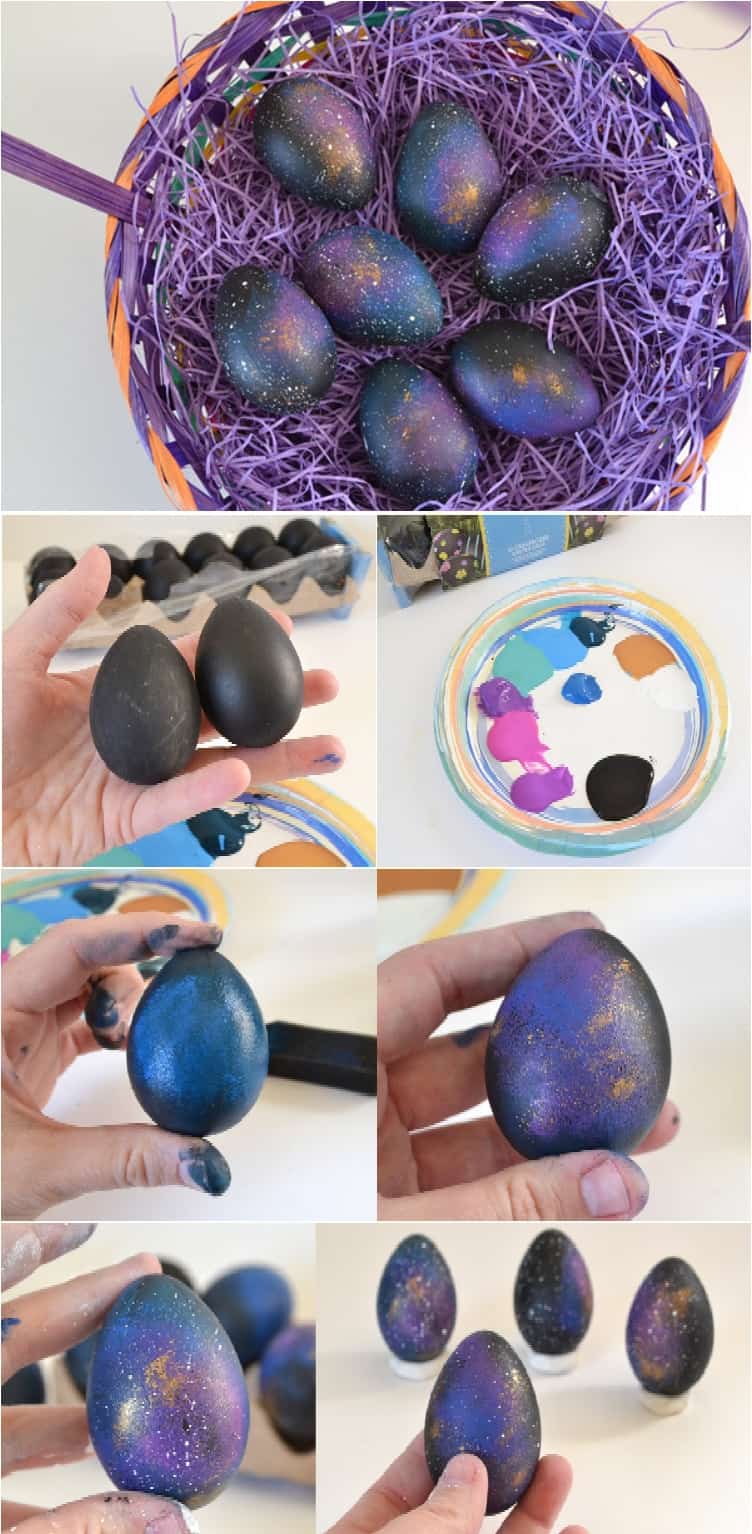 Another popular mystery for Easter is galaxy eggs. We had the glow-in-the-dark eggs, and now I can give you an idea for galaxy eggs. They are just as popular. And some people love them even more.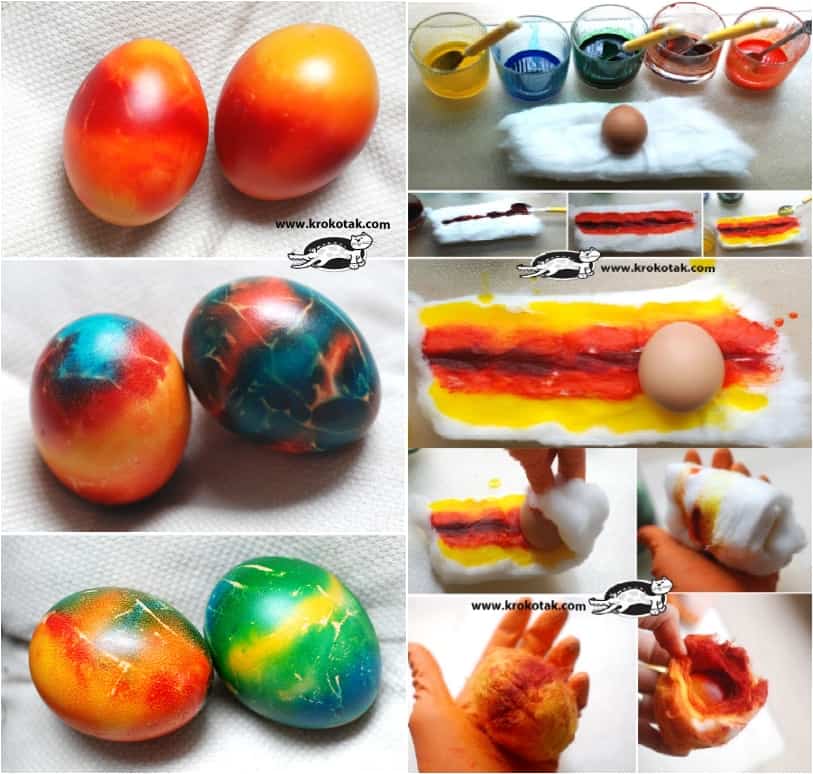 The cotton technique was my mother's favorite when I was a kid. And I can tell you one thing: my friends loved these eggs. They offered just the right dose of mystery, and lots of colors.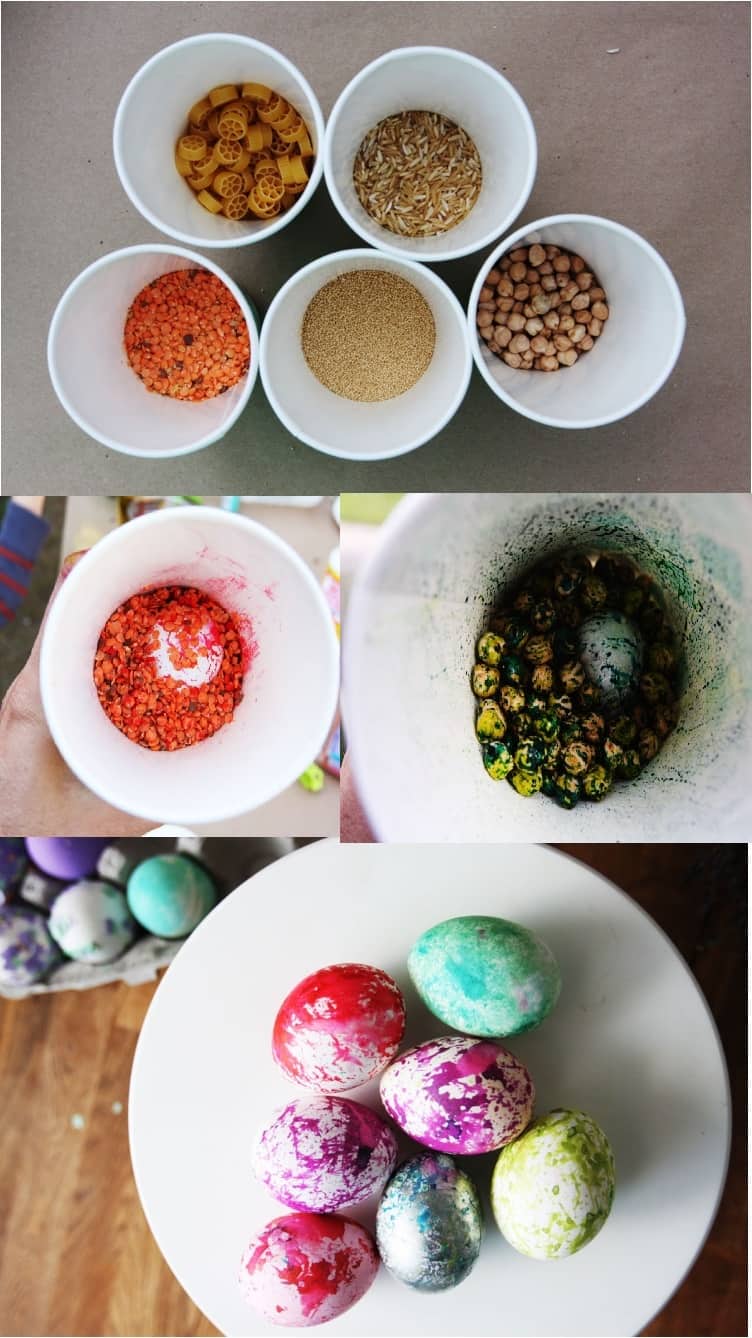 There are people who hate simplicity. Why dye your eggs in one color, when you can dye them in multiple colors and make it look as random as possible? The best part about this idea is that you actually use cooking ingredients.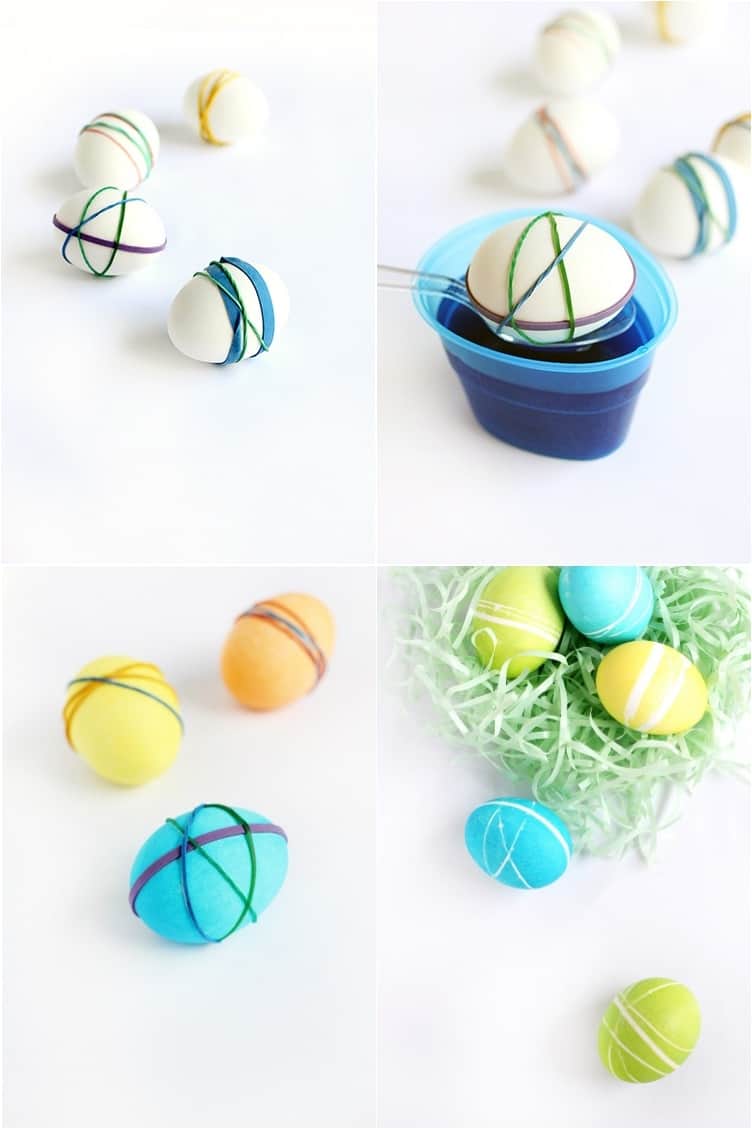 Sometimes, even the simplest addition can make a big difference. Take these rubber band eggs, for example. All you have to do is dye them in one color, and then wrap them with a rubber band in a different color. It's that simple!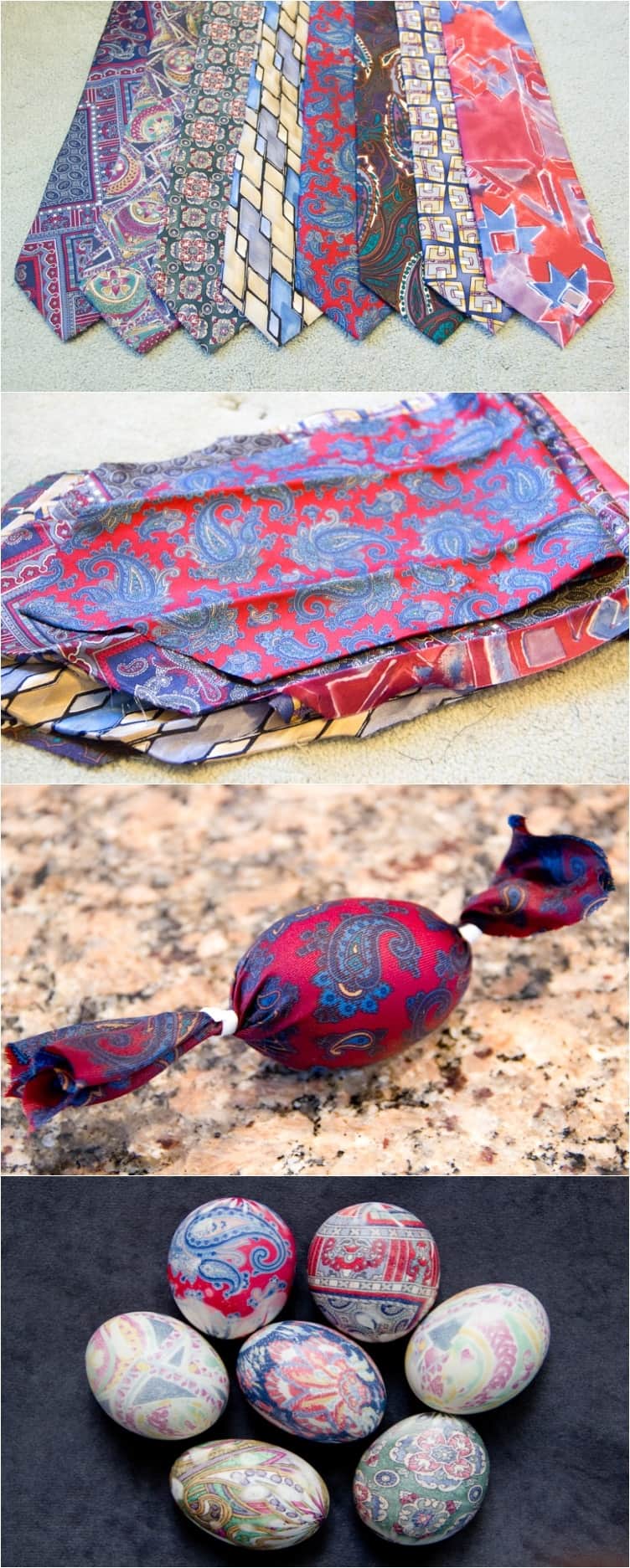 I know what you thought. Oh my goodness, what if I ruin my silk ties? How will my husband react if I ruin his favorite tie? Well, don't worry. While there are some risks, I have a step-by-step instruction guide to show you how to make it. And that makes the process safe and secure!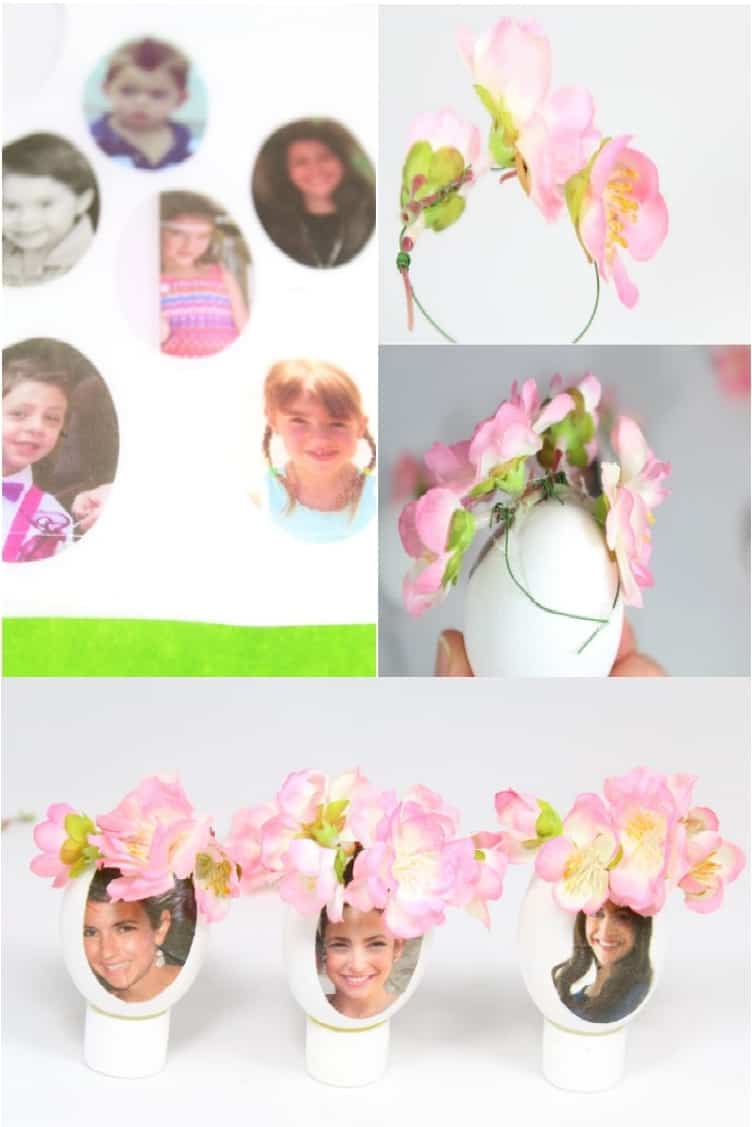 Another idea my mother loved doing when I was a kid. She used this idea for eggs for relatives. Back then, we lived in an era of photographs. Nowadays, most photos are on Facebook and other social media. But I can tell you your friends and relatives will be delighted to see their face on an Easter egg.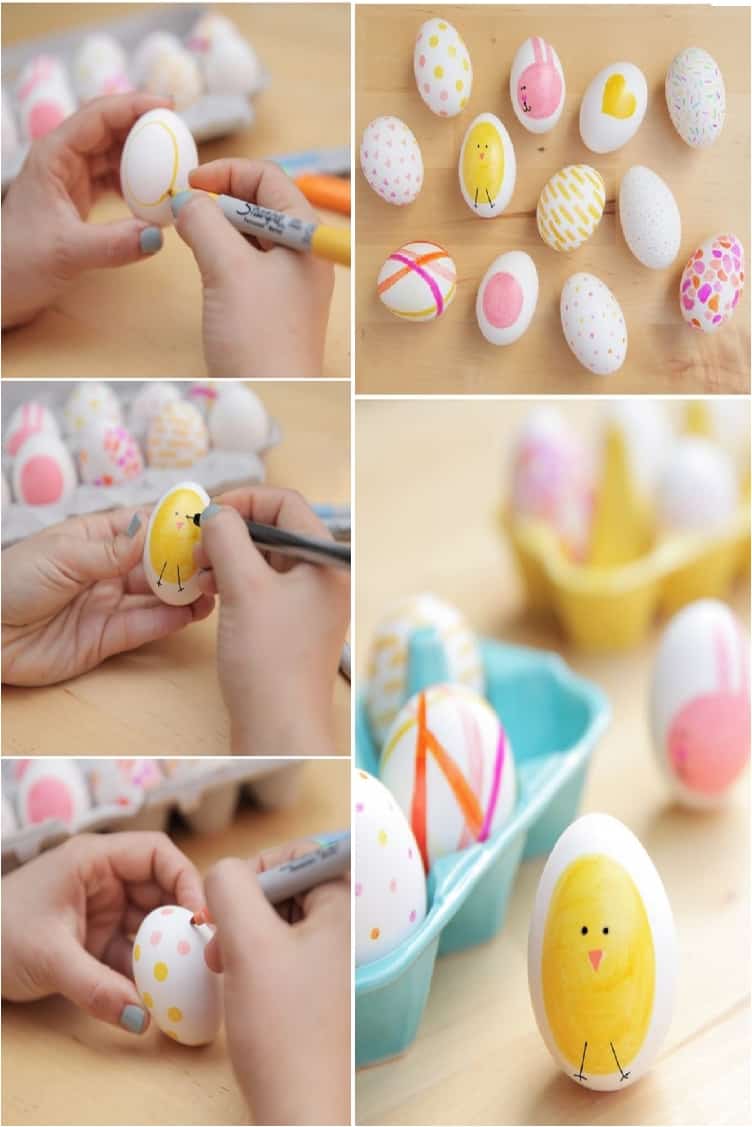 If you are good at drawing, I recommend this idea. The sky is the limit here. You can draw anything you can think of. But if you're not good at drawing, find a different technique.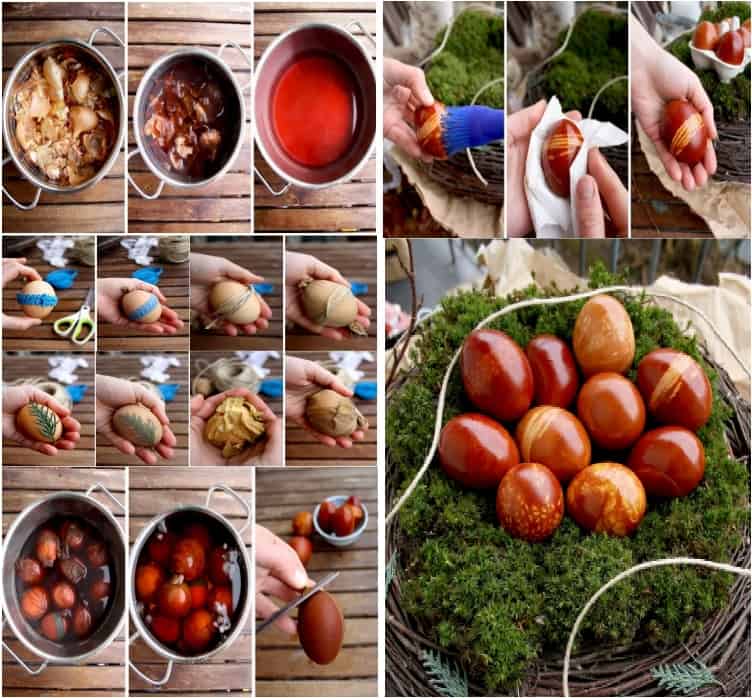 One thing I love about Easter is the unconventionality. People get creative. People think outside the box. And one of those tricks is to use onions and herbs to dye your eggs.

We talked at the beginning about silhouette eggs. And I told you then that the bunny is a great option. Now, we take things to the next level with a different approach. Instead of a black silhouette, we get a colorful and dotted one. Fun times, right?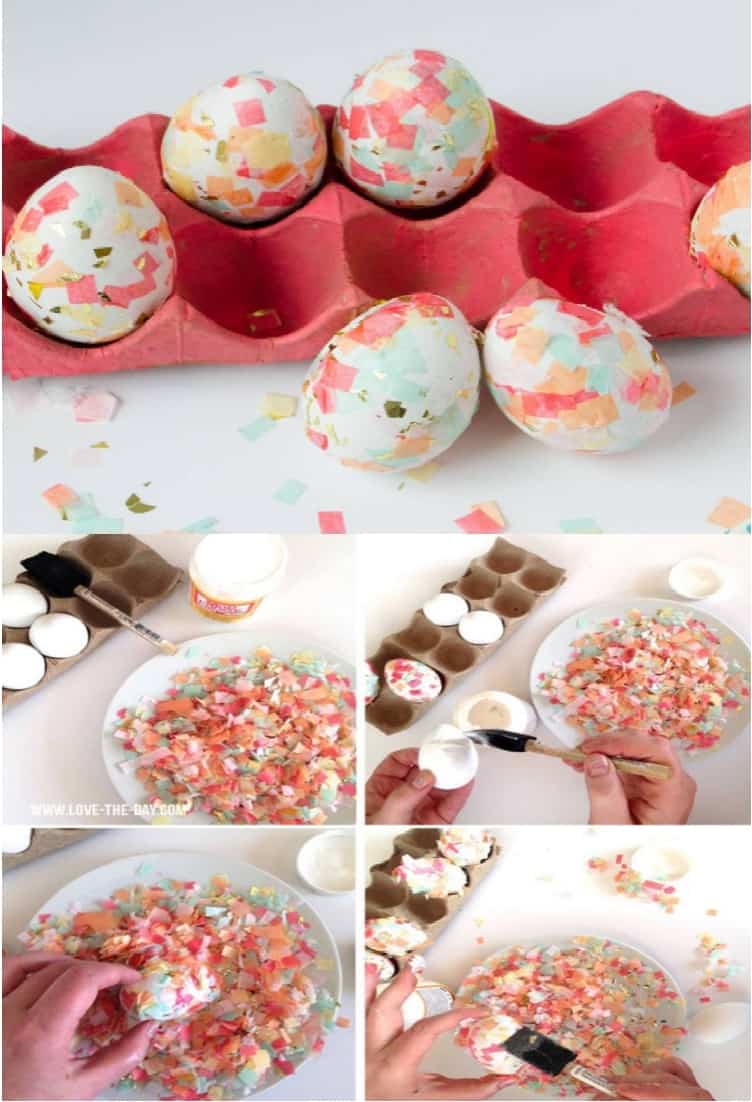 This is probably the simplest way to get colorful eggs. Just put confetti in a bowl, coat your eggs with some glue, and then put the eggs in the bowl. That's all you have to do. Sound simple enough?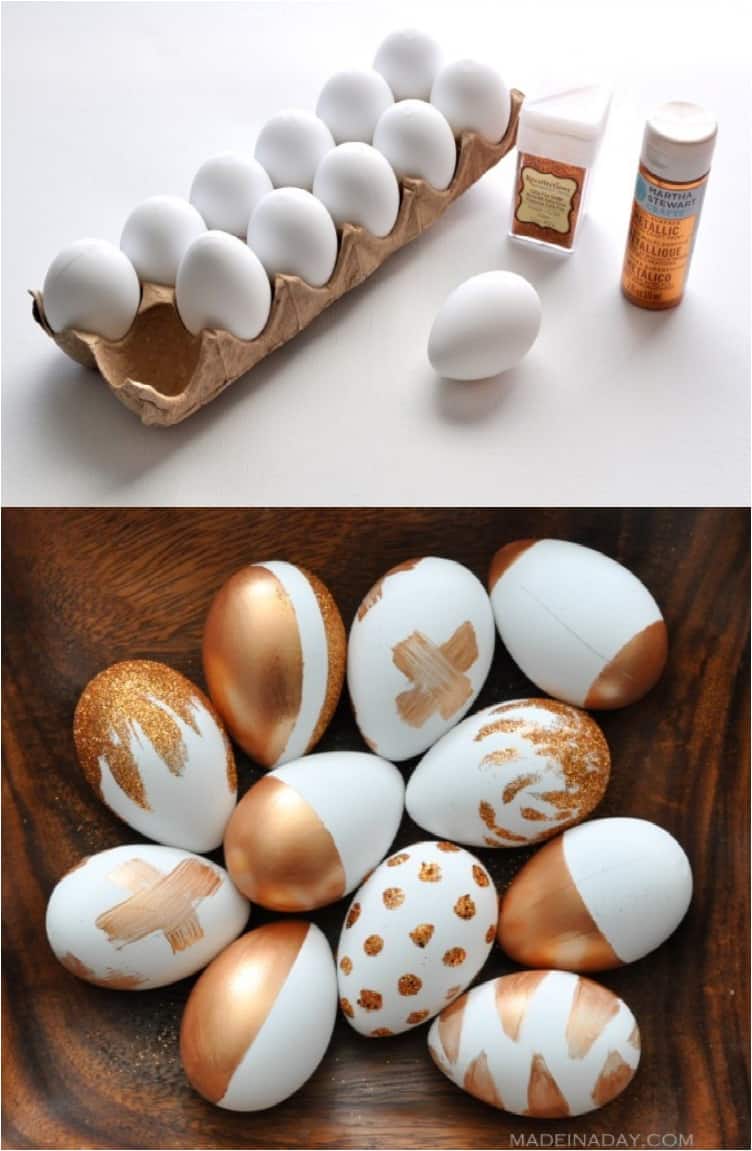 For some people, copper is even more glamorous than gold. I fall into that group. Copper looks great, at least for decorations. Of course, when it comes to jewelry, you want gold. But for decorations, I firmly believe copper is a much better color.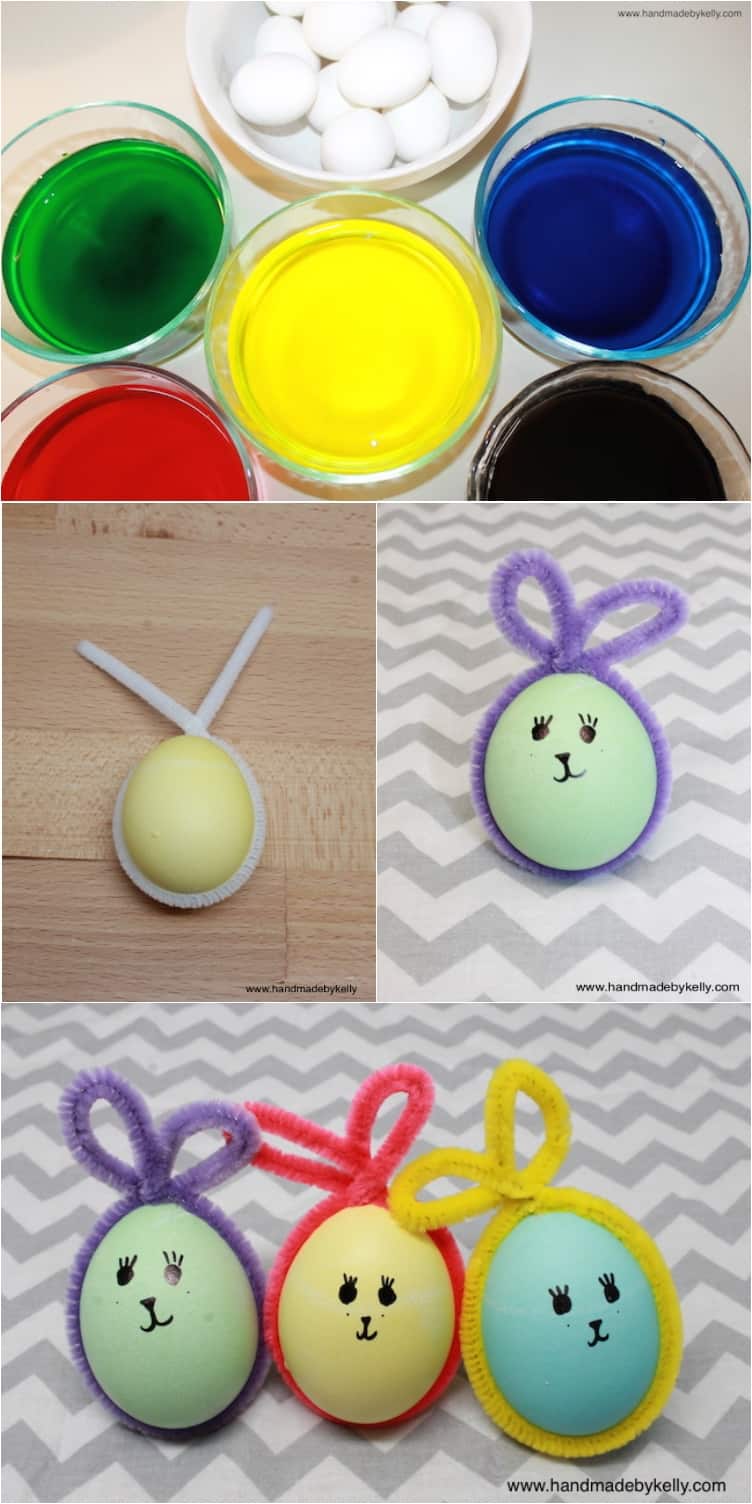 When I was young, my mother tried hard to make the eggs appealing to kids as much as possible. She always found a different way for that. I don't remember her making this Easter bunny, but I can tell you that I would have loved it.

Glitter works in the same way as confetti. You can even take things to the next level and combine glitter and confetti. If you want only glitter, coat the eggs, and then put them in a bowl with glitter. And there you have it—another simple dye trick!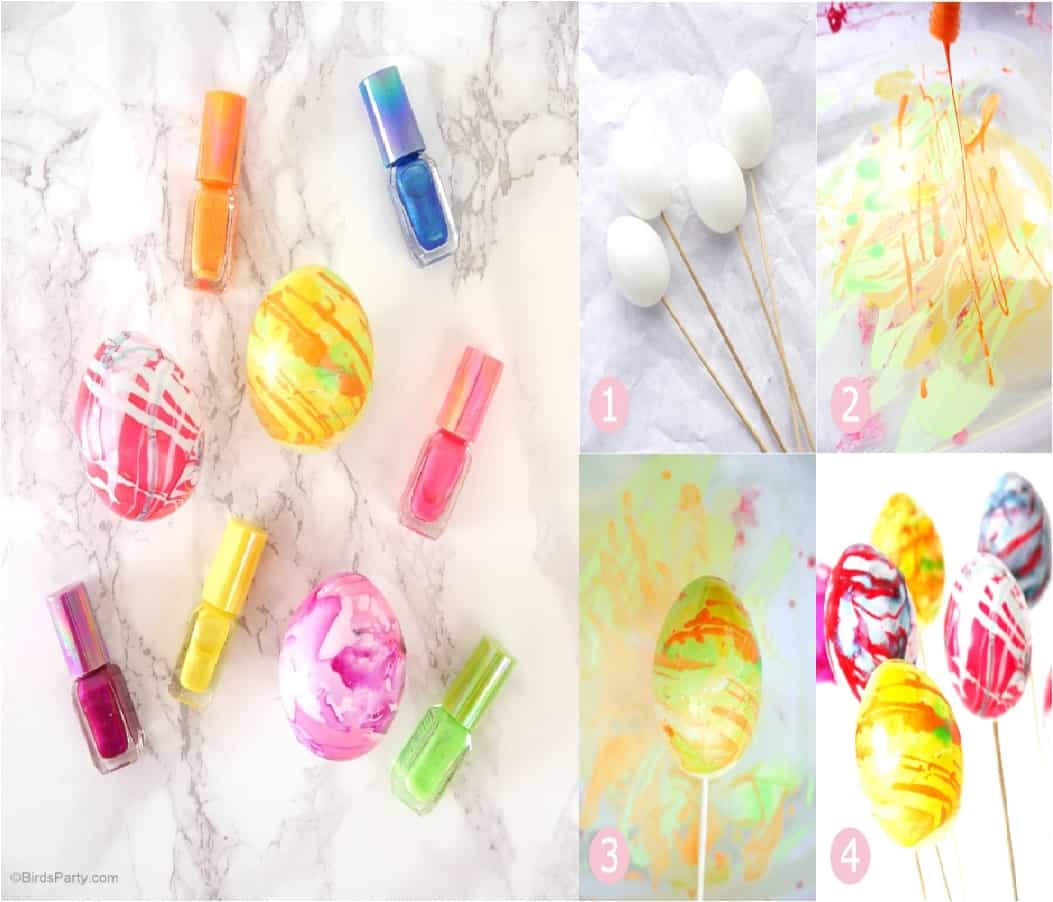 One reason why nail polish is a good option is because of the colors. I don't believe you can get the same quality of colors with egg dye as you get with nail polish. The colors are natural, vibrant, lively. Egg dye doesn't deliver that same result. And then you play with the eggs, and you get nifty decorations.
22. Ombre Easter Eggs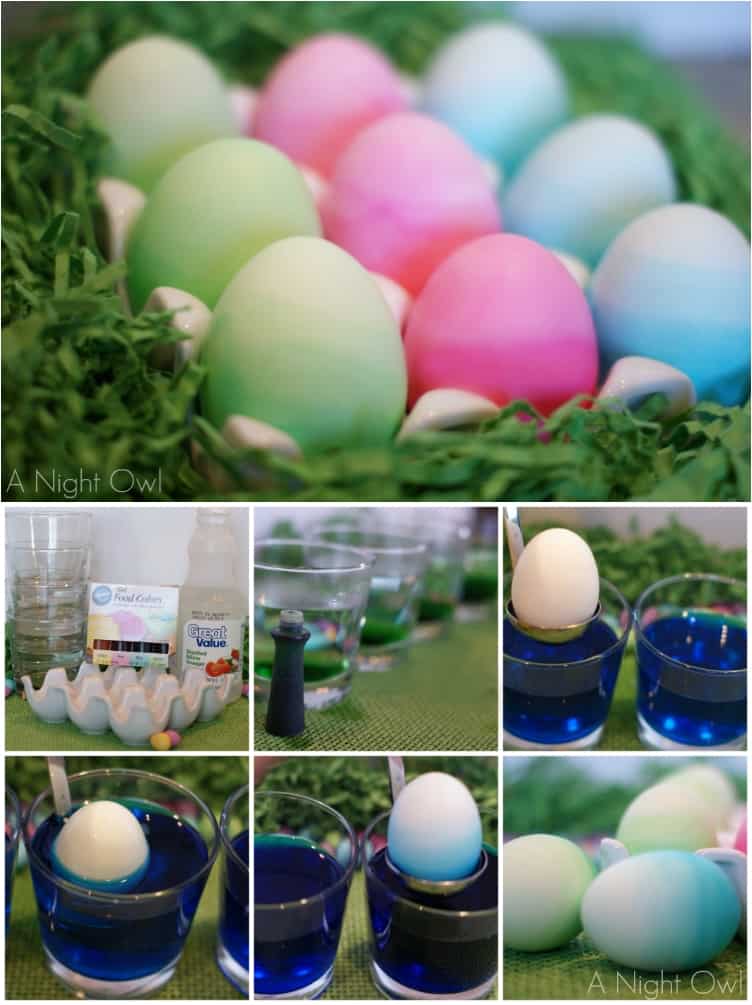 We had ombre at the beginning. Now, we get it again; there's a slight difference in the technique, but the end result is the same. I leave it up to you to choose the technique better fits your skills.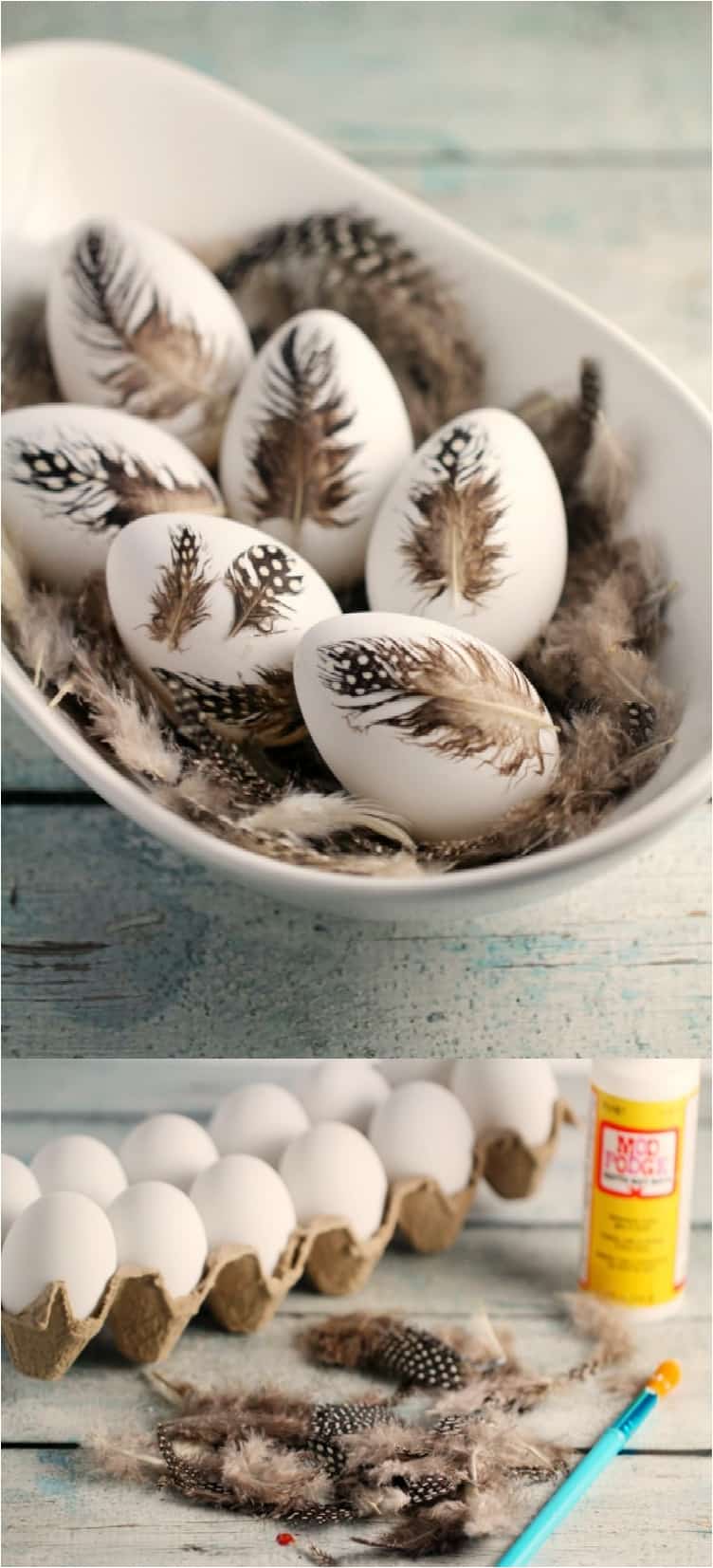 Another trick that my mother used. Look, I'm not trying to make her sound like a super mom. But she definitely loved Easter. I'm thankful that she taught me to be creative, and every now and then, I can take things to the next level. These feather eggs are definitely something I would do.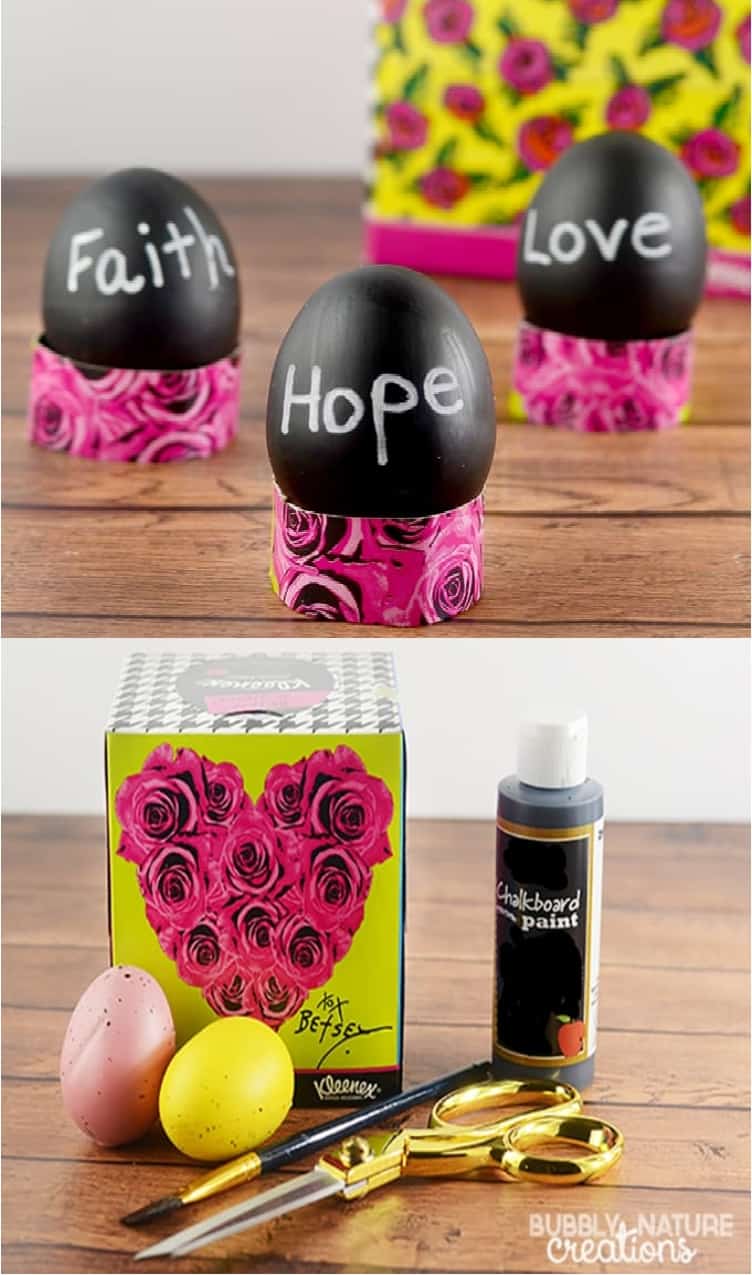 We finish off with another simple technique. I've said a number of times that I like obvious things (Captain Obvious is one of my favorite memes). In that regard, I suggest you to write different words on the eggs, not just "love" or "faith." Play with the words.
I hope you enjoyed some of the tricks for dying your eggs. And as always, share your ideas with us. We want to build a creative community that shares ideas!