From my experience, there are probably three types of wedding people. There are those who do not want to stress and hire someone to do all the planning and everything else for them. There are those who love to do something fun and interesting but always end up in a more traditional wedding. And then there are those creative minds out there. From the moment you receive the invitation from those creative minds, you know you'll end up in a great wedding. But being creative is nothing more than finding the right idea.
And with that in mind, I would like to share several ideas for a wedding invitation. In the past few years, one of the biggest trends for weddings is for the bride and groom to make their own, personal invitation. I've seen countless of interesting invitations, from a website to a more intimate invitation. I'll share some with you that are far from conventional, and for sure will "wow" your guests.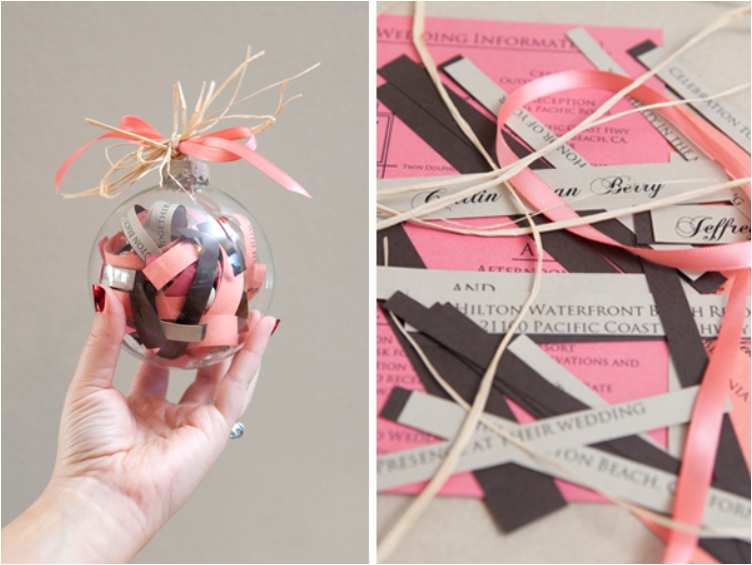 If you've been following me, you know I love DIY projects. Ornaments are easy to make, and they might even end up hanging in your friend's apartment.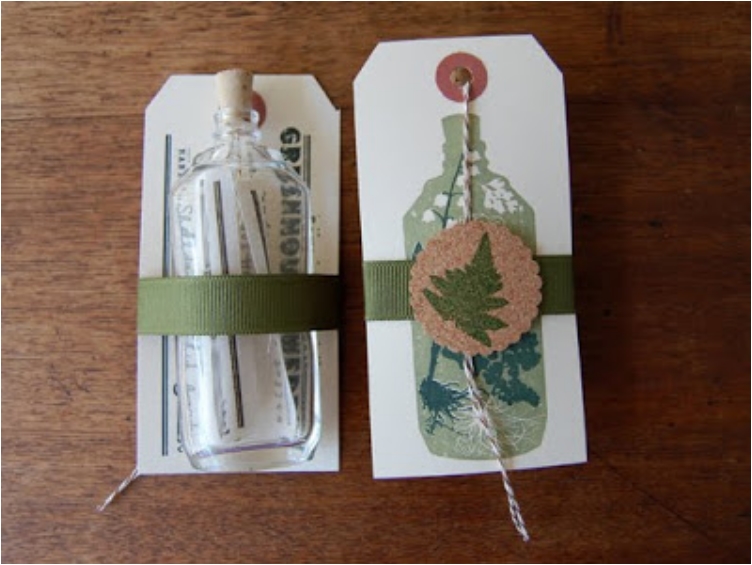 The tradition of sending message in a bottle started when sailors used it as a last resort for survival. Of course, your wedding is not that at all, but it is such a romantic and unique way to invite your friends. Everyone's heart is melting when they receive a message in a bottle, so why not make your friends smile?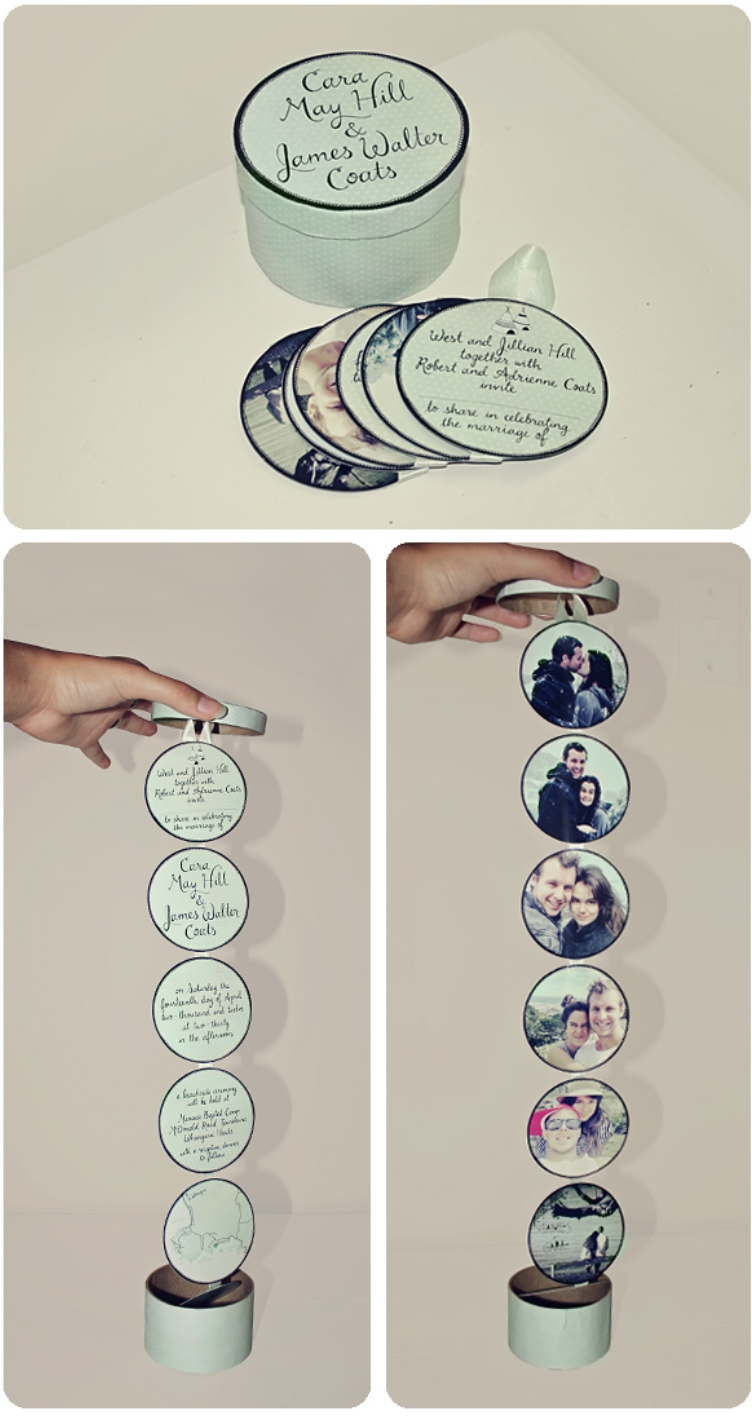 I must warn you: this will be a painful and exhausting process. There will be times when you'll wish you had sent a conventional invitation. But if you can get through it, you'll have probably some of the best wedding invitations. Your friends will talk about it for years to come.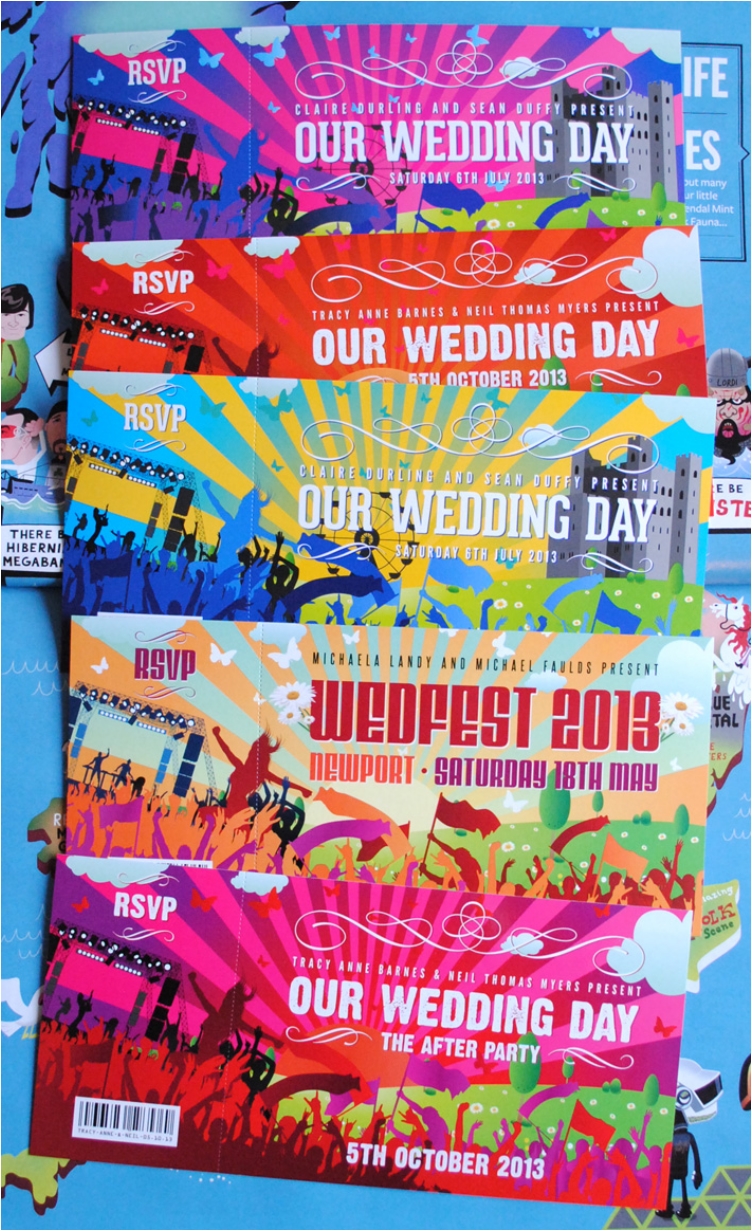 In my opinion, a wedding is a party. And there is no party like a concert party. When you want to rock your friends' world, invite them to a concert. As in, your concert. But make sure to perform up to the standards.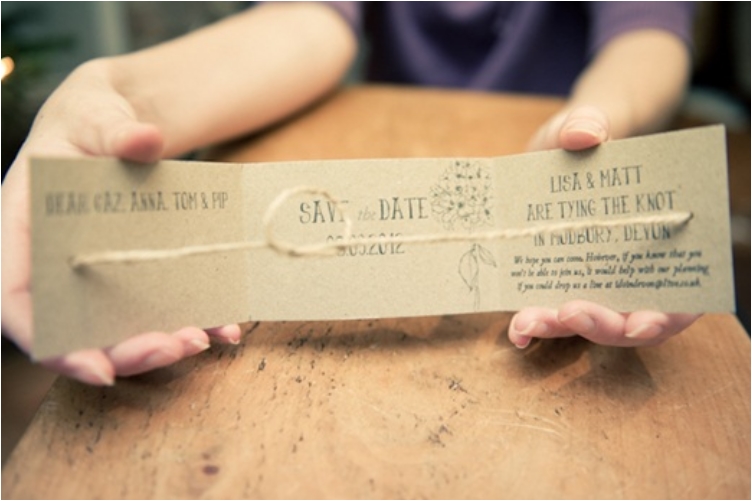 When will you tie the knot? It is a question many couples hear when they are in a long relationship. So, just send them this invitation, and invite them to your official "tying the knot" event.
As you can see, every traditional and conventional invitation can be turned into something unique. Take this balloon invitation, for example. Without the balloon, it is just your regular and average invitation. But with the balloon, you get something extra.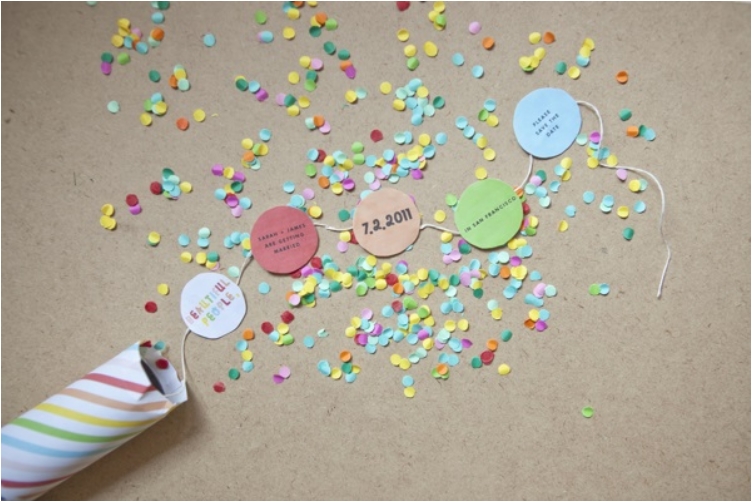 At the beginning of a wedding—or at the end of it—confetti is a must. So why not start the celebration earlier, and include confetti in your wedding invitation?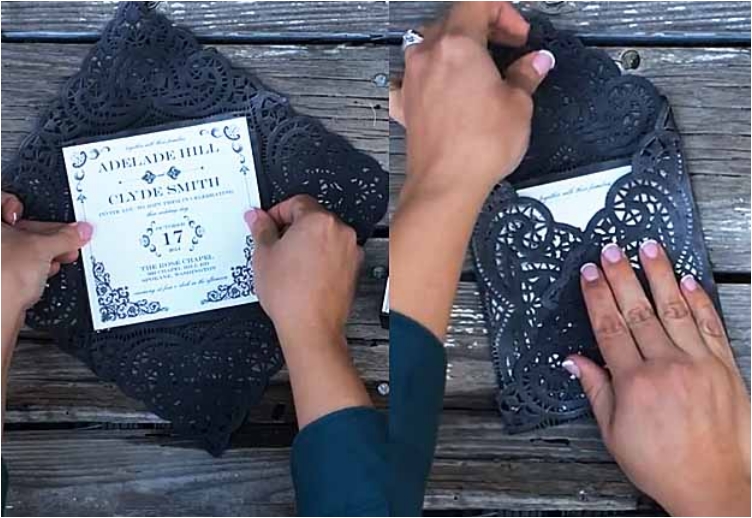 Another invitation that will take you a long time to make, but it will be worth it. Classy, sophisticated and well-thought-out.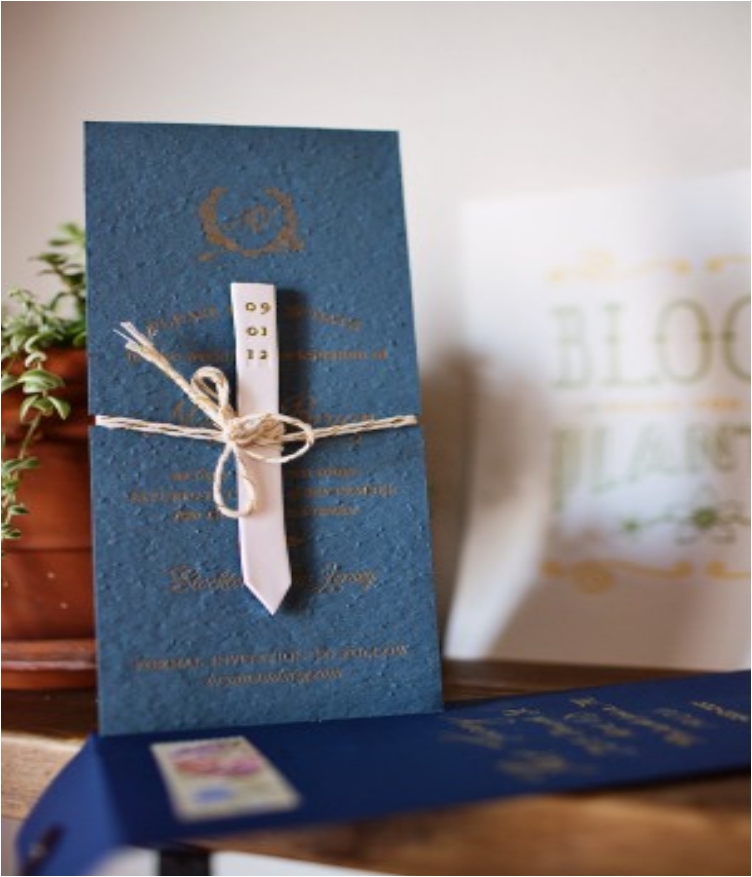 I already said that even the simplest invitation can be turned into something special. And I stand by it. Bonus point for subtle "save the date."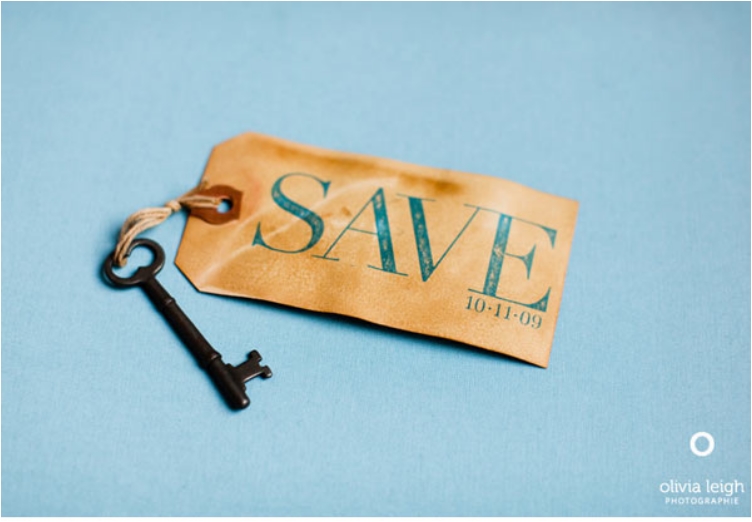 I have a couple of friends who are into vintage and retro things. This invitation is something they'll love. If you are into vintage as well, one key will make all the difference. Just make sure the key isn't real. Just imagine if you gave a key to your house to hundreds of people!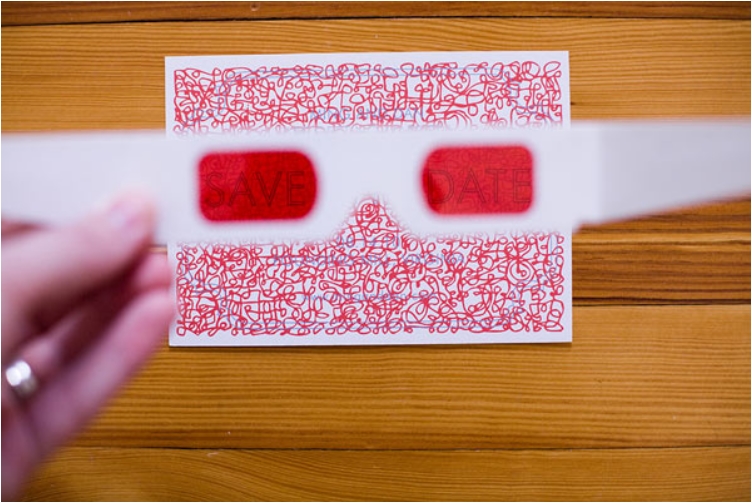 I love word play and games in general. I am sure some of your friends might not like this idea, as it will take them some time to figure it out. But finding the pieces in the mosaic is tons of fun.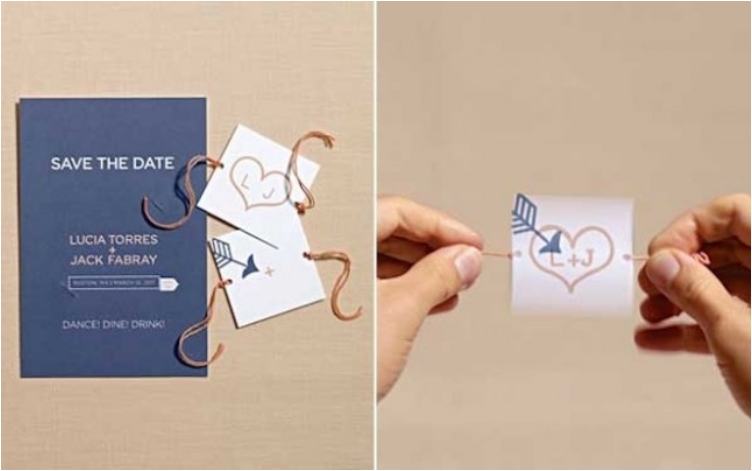 You've probably noticed by now that there are many "save the date" wedding invitations. Well, it is the classic term used for wedding invitations. And this is another example how you can turn a boring and conventional invitation into something interesting.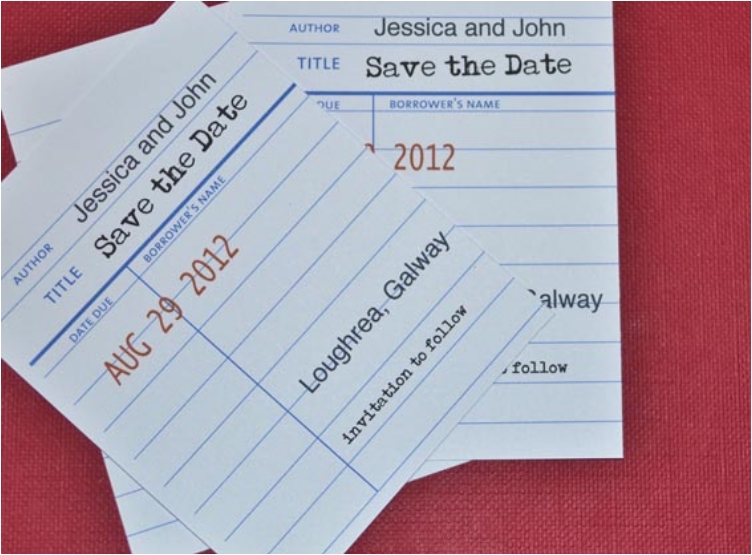 With so many books now available in PDF and electronic version, people are going to the library less and less. And it's a shame. So this invitation serves a double purpose. The main purpose, of course, is to invite your friends to your special day. But the secondary purpose is to remind people that libraries are still places you need to visit.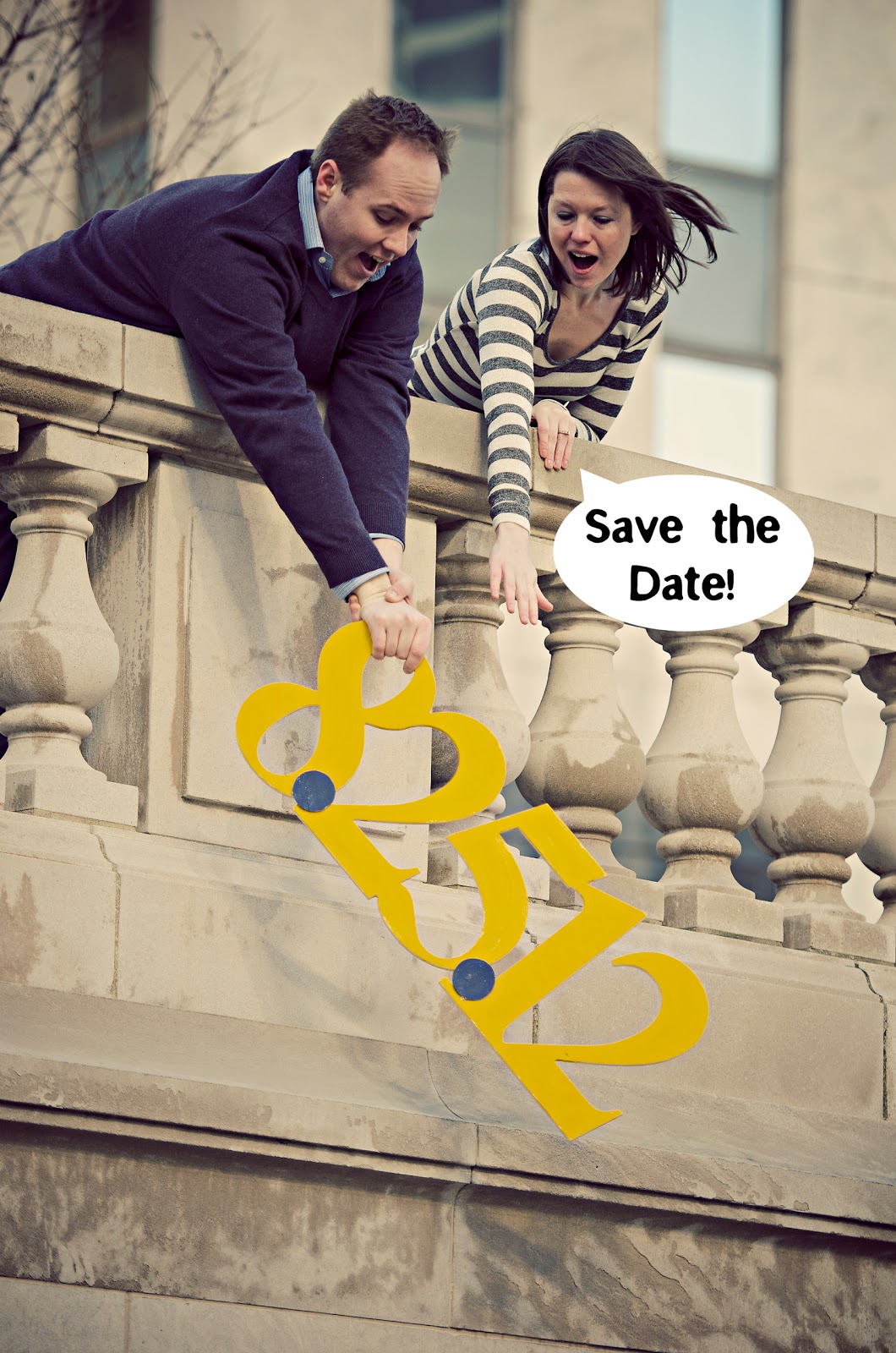 Some say that you need to be "rescued" from your wedding—that marriage is an event that will dramatically change your life to worse. Well, this is such a clever response to those critics. When you are in love with someone, marriage or no marriage, you need no rescuing.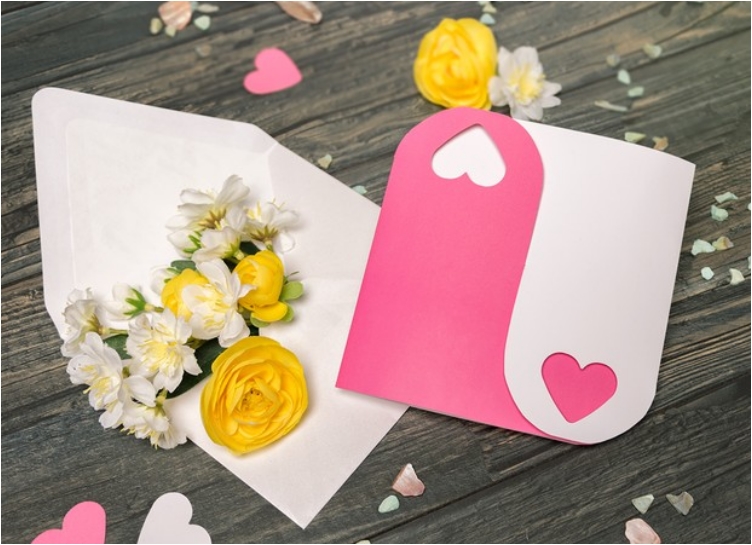 Going back to those romantic wedding invitations, an open heart is the perfect symbol for the love you and your partner have for each other, and how you want to share that love and that special wedding day with your friends. You can expect to hear the words adorable, cute and ahhh.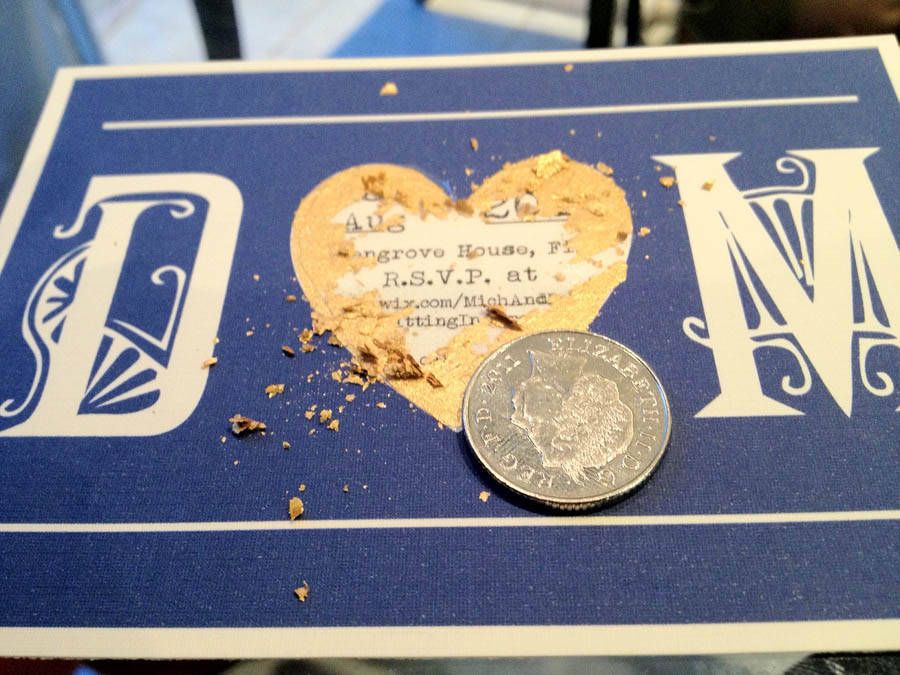 Just think of the adrenaline rush you have when you are scratching a lotto ticket. Well, you can expect your friends to get the same adrenaline rush trying to find out the date of your wedding!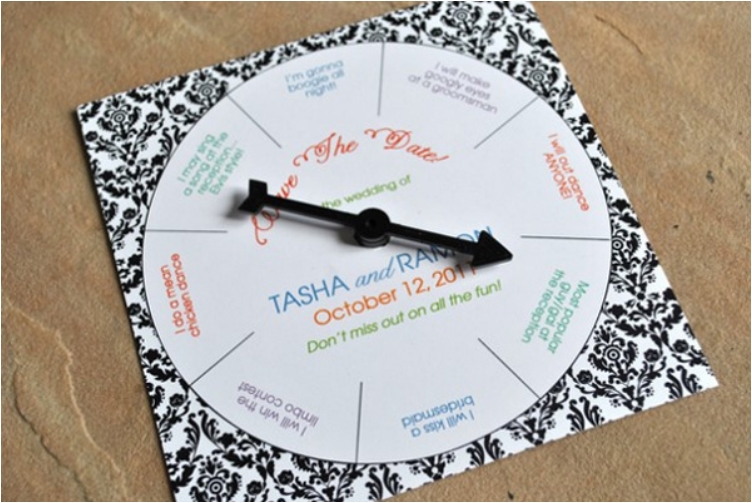 We all played Spin the Wheel when we were kids—it was one of the greatest games to play. But some of us never grow up. In that manner, a "spin the wheel" game invitation is perfect to show your youthful and free spirit.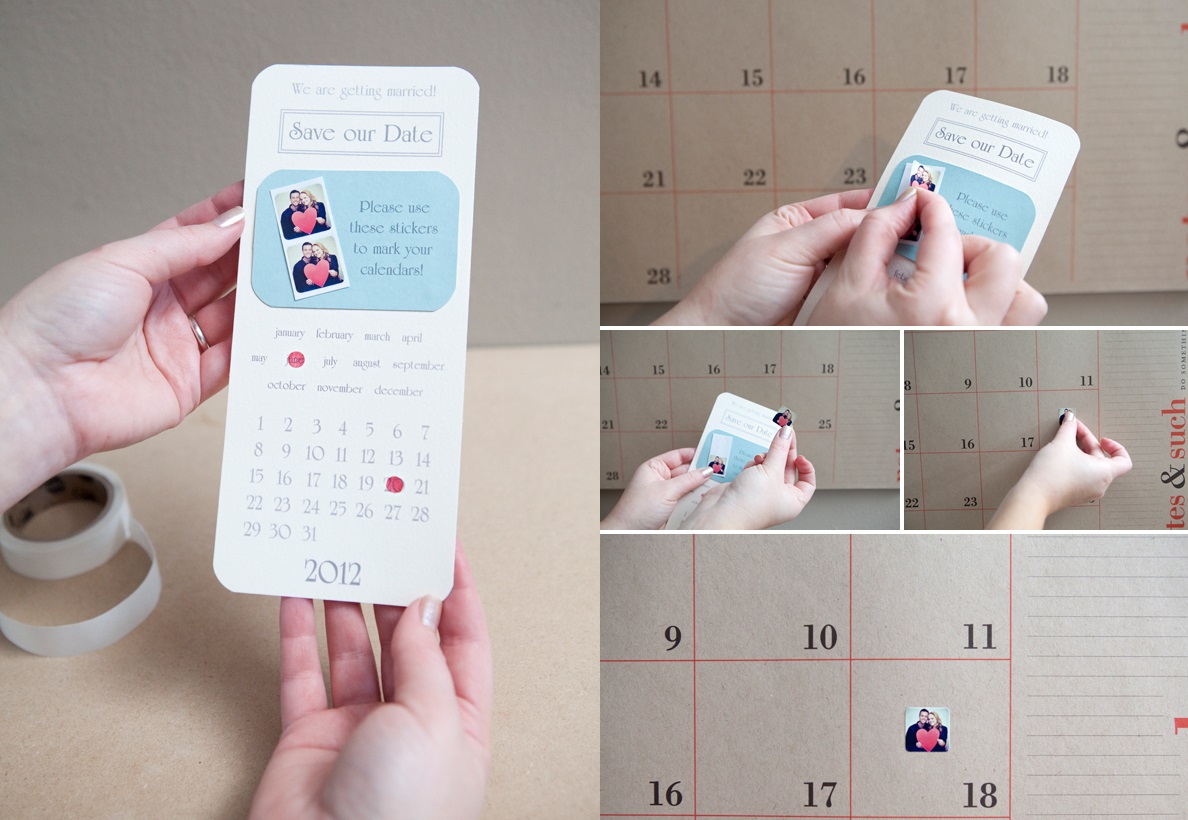 In an era of social media, we cannot skip an Instagram wedding invitation. And this is such an adorable way to do it!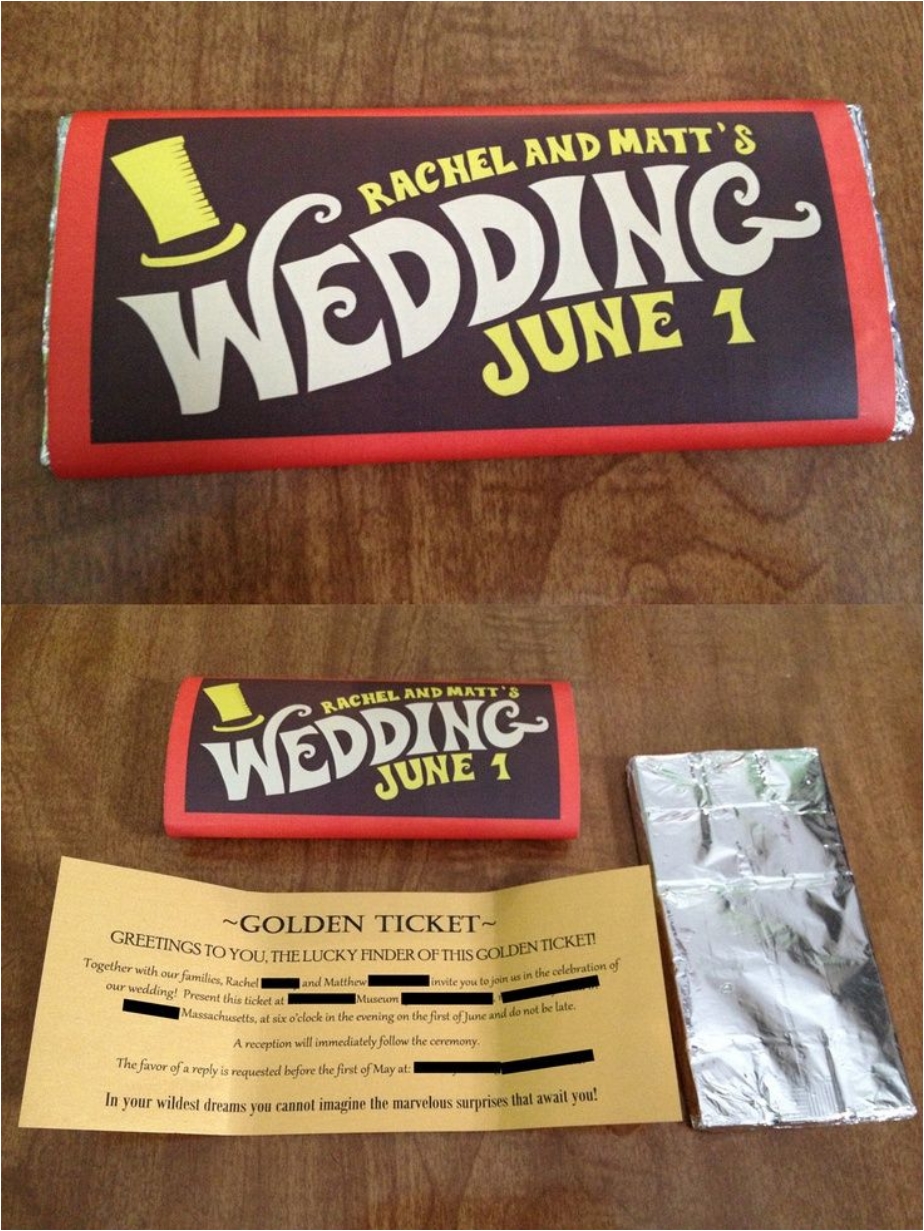 Receiving a golden ticket is such a privilege. And I am sure it will be a privilege for you to have your friends with you on your special day. As it will be a privilege for them to attend the wedding.
We've had several romantic and classy invitations, but the silhouette invite is arguably the best one. Follow the step-by-step guide; you'll find it to be fairly easy.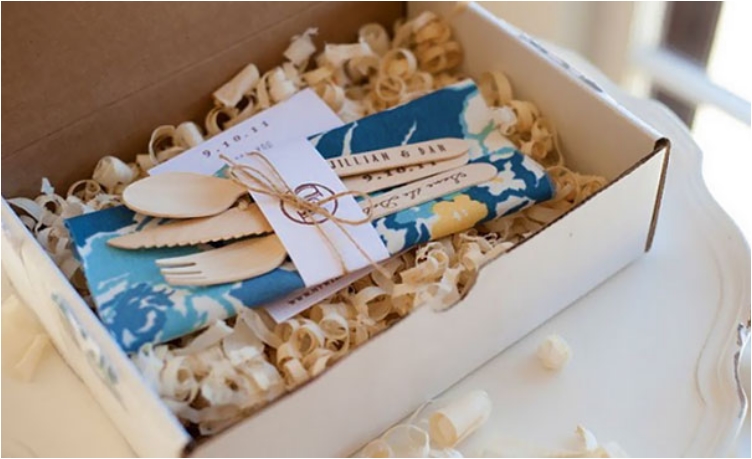 You'll need several boxes for this idea, but I am sure you can arrange that. Finding boxes is the hardest part of this invitation—everything else is easy.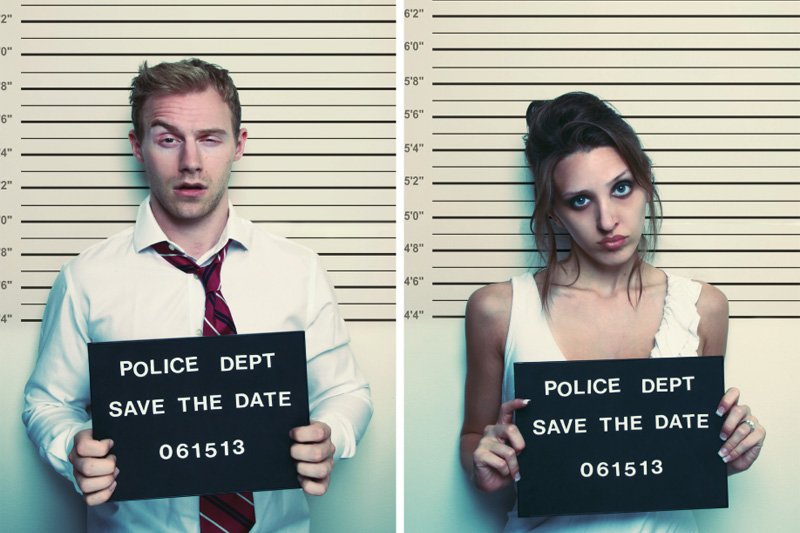 You remember how we said some people say that marriage is something bad? Well, there are others who take that a step further and say marriage is like prison. Why not invite your friends to join you as you start your prison time? Awesome idea!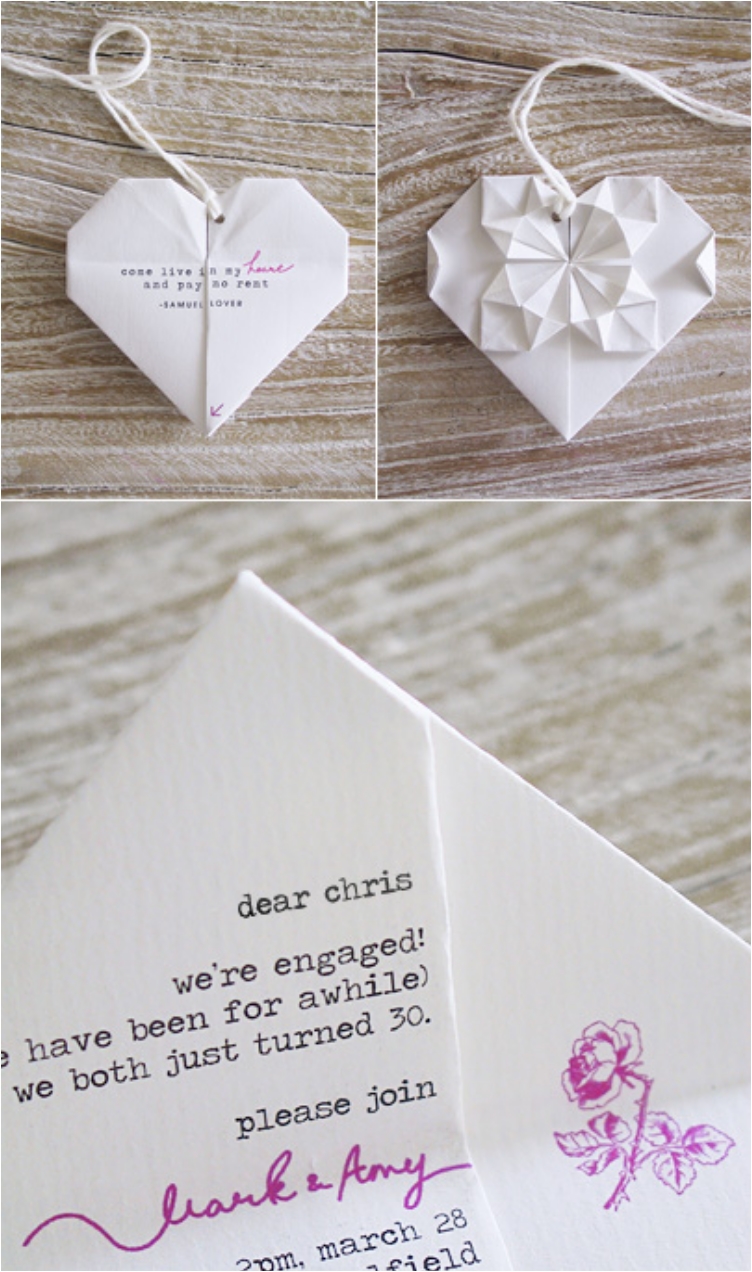 The Japanese art of paper folding is arguably one of the most creative ways to invite your friends. Even those who don't know how to make origami can make this invitation. And after few invitations, you'll master the art and it will go faster.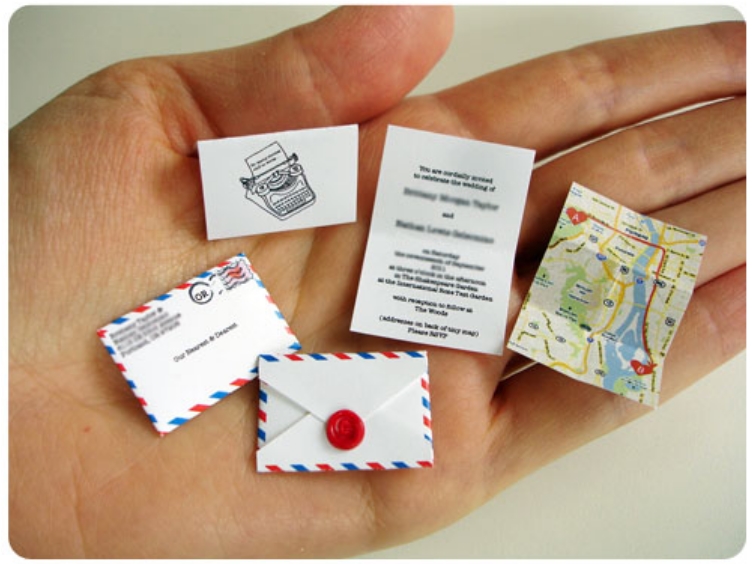 Another modern way of inviting your friends, with guidance for Google maps and everything else. They might be tiny, but they are so cute and interesting.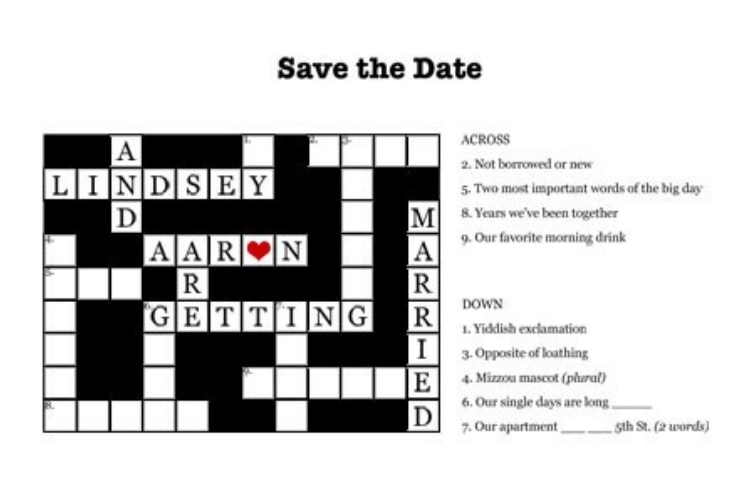 I'd also recommend you ask your friends to fill in the blanks and return the invitation on your big day. That way, you'll see how well they know you. Jokes aside, crosswords are fun and inventive.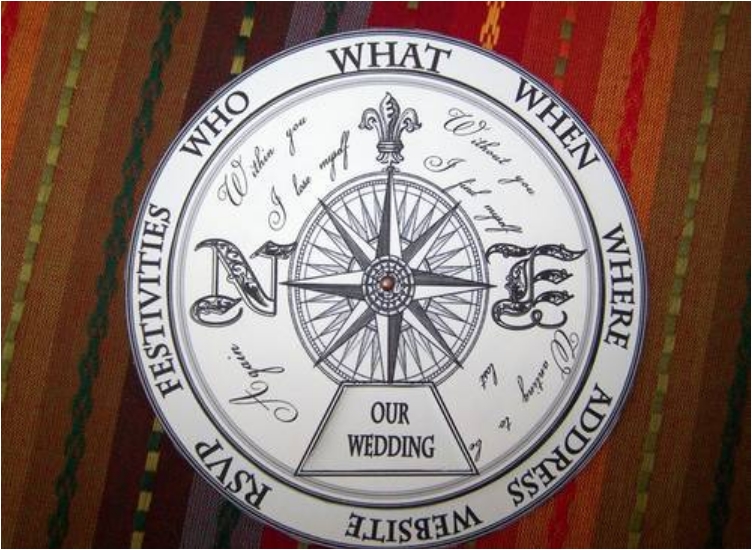 Yes, you can have this copied. Make just one invitation, and then have it copied. You can find your own inspiration for letters, phrases and everything else. The bride-to-be here used a poem, but you can add any other quote you like. Just remember to stay simple and true to the basics.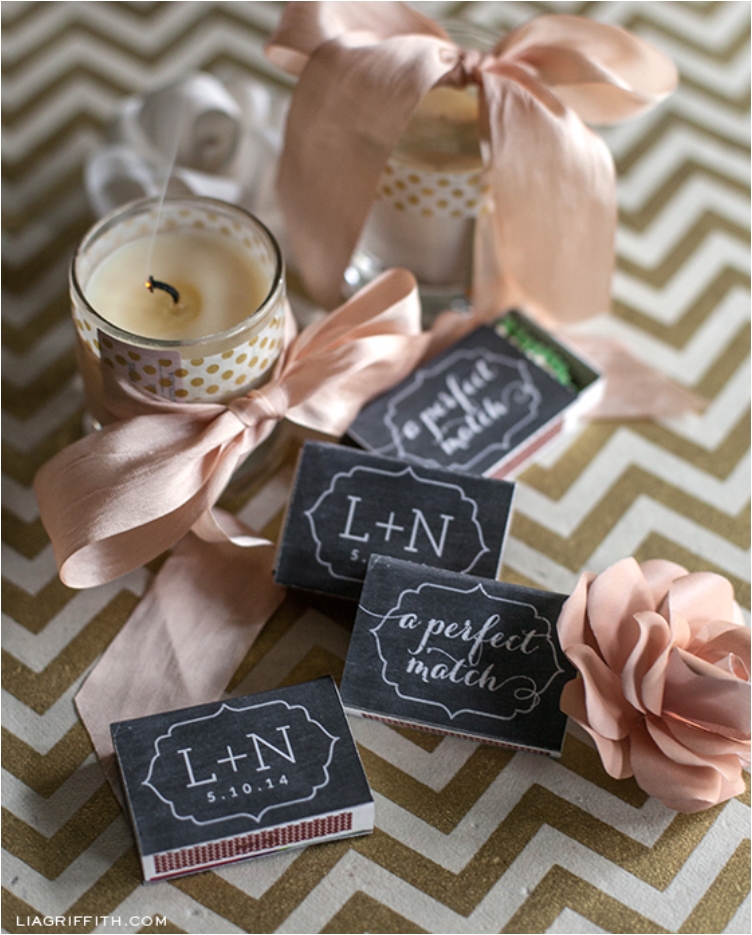 Lights up, everybody, we're having a party! Tiny, convenient, and very easy to make, these invitations will be a "blast" with your friends.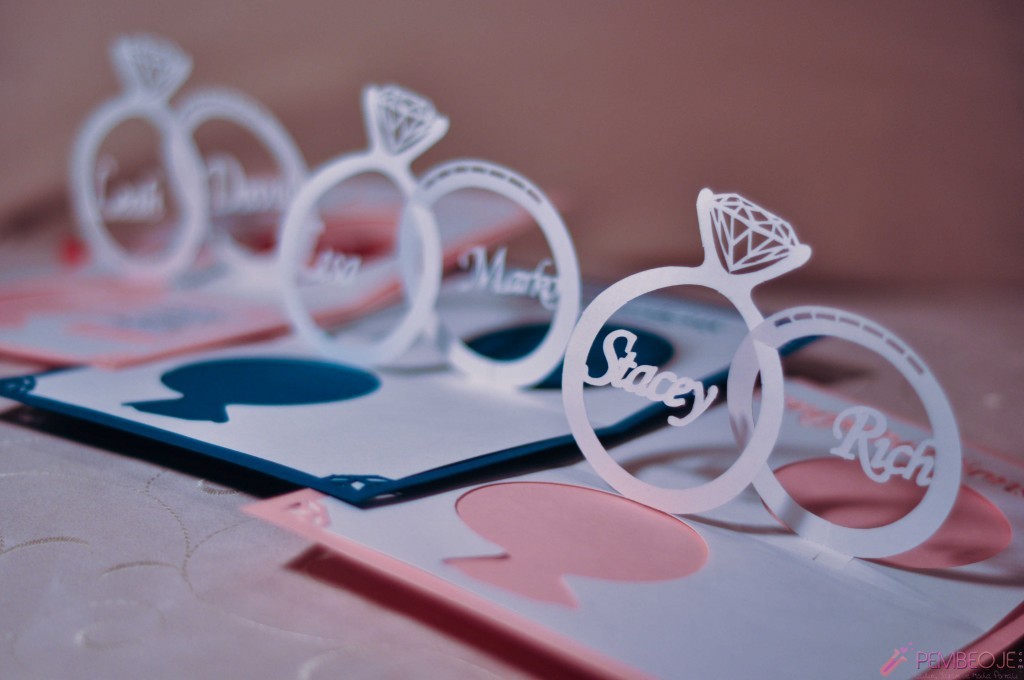 We've all seen those Christmas cards where Santa pops up when you open them. I'm sure many of you have wondered how they are made. Well, here are the steps to making an invitation with rings popping up. Happy making!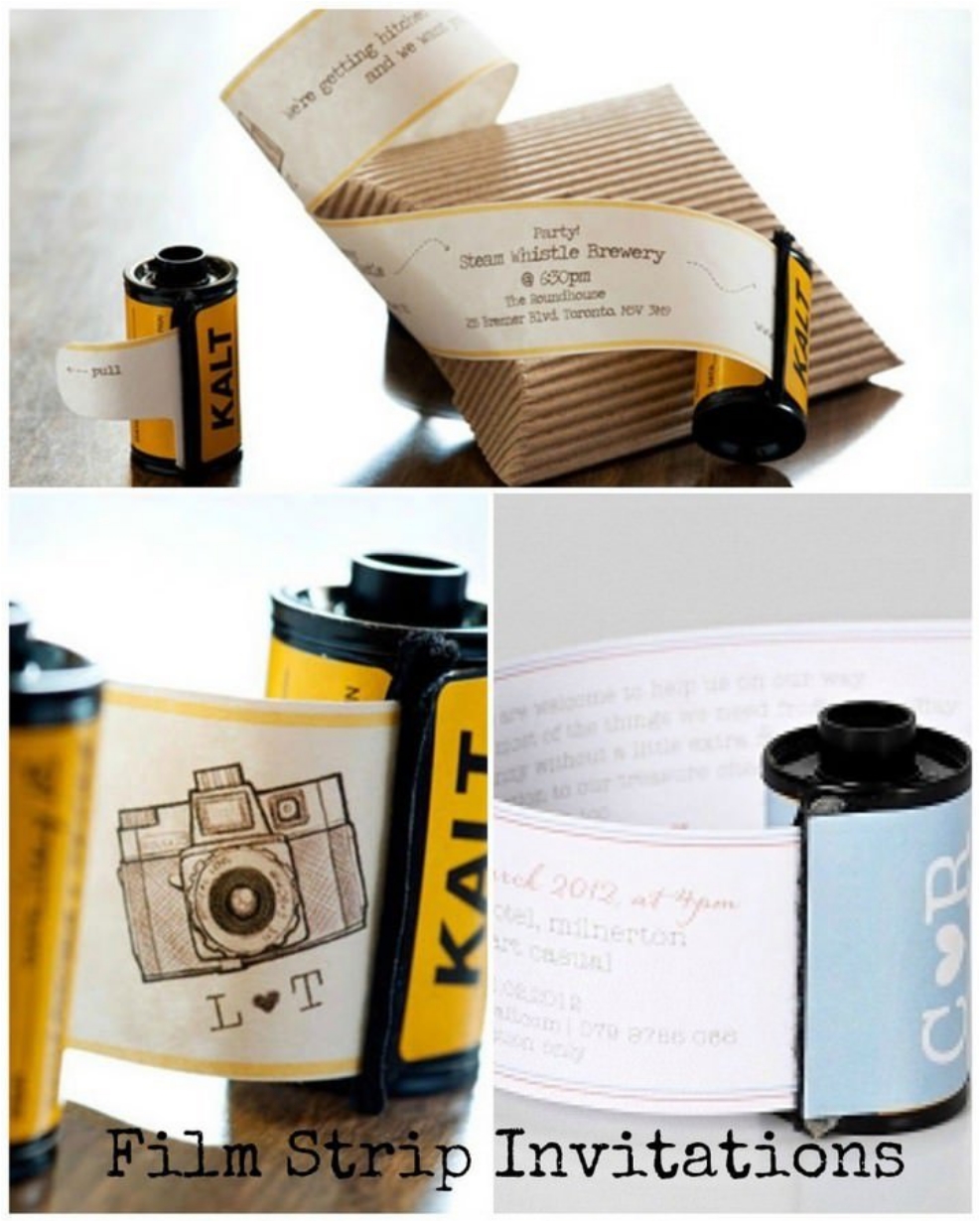 Going a bit retro here, as few people use film nowadays. But there was a time when film was a must for cameras, not just for cinematography. Going back in time, I give you an invitation that will make your life seem like a movie. Be sure to include photos from your life together.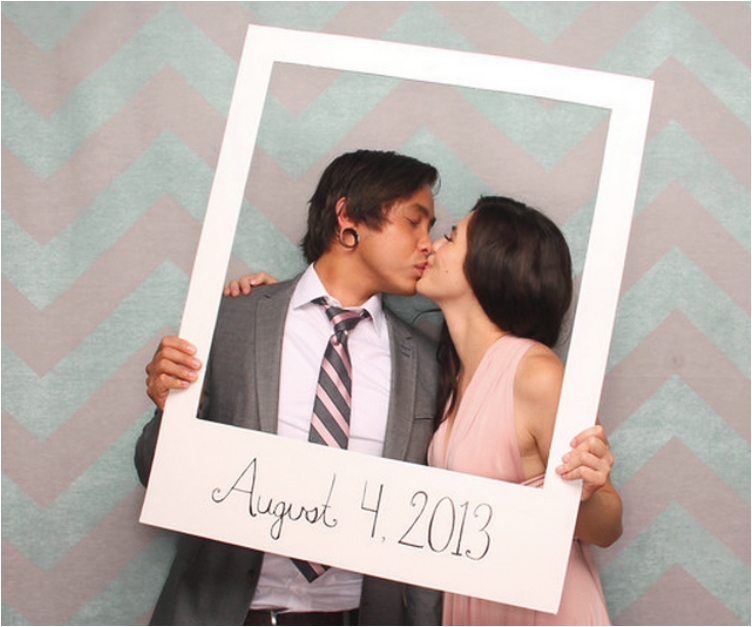 Polaroid photo frames are the new hit at parties. You'll see one at almost every party, be it a themed party or a product promotion. So, why not for your wedding day?