Nowadays, it seems like every household has at least one pack of crayons. And they are all over the place. We have a ton of broken and old crayons lying around. We also have new crayons in our craft rooms, buckets, boxes, drawers, and so on.
Now, if you are wondering what to do with your crayons, worry no more. I have several solutions for you. Remember, crayons are not just for coloring. You can use my tips, tricks, and tutorials for many DIY projects with old and broken crayons that will bring color to every corner of your home.
With that being said, let's go and find some useful ways to use old crayons. They are good for all, makeup, decor, or anything in between.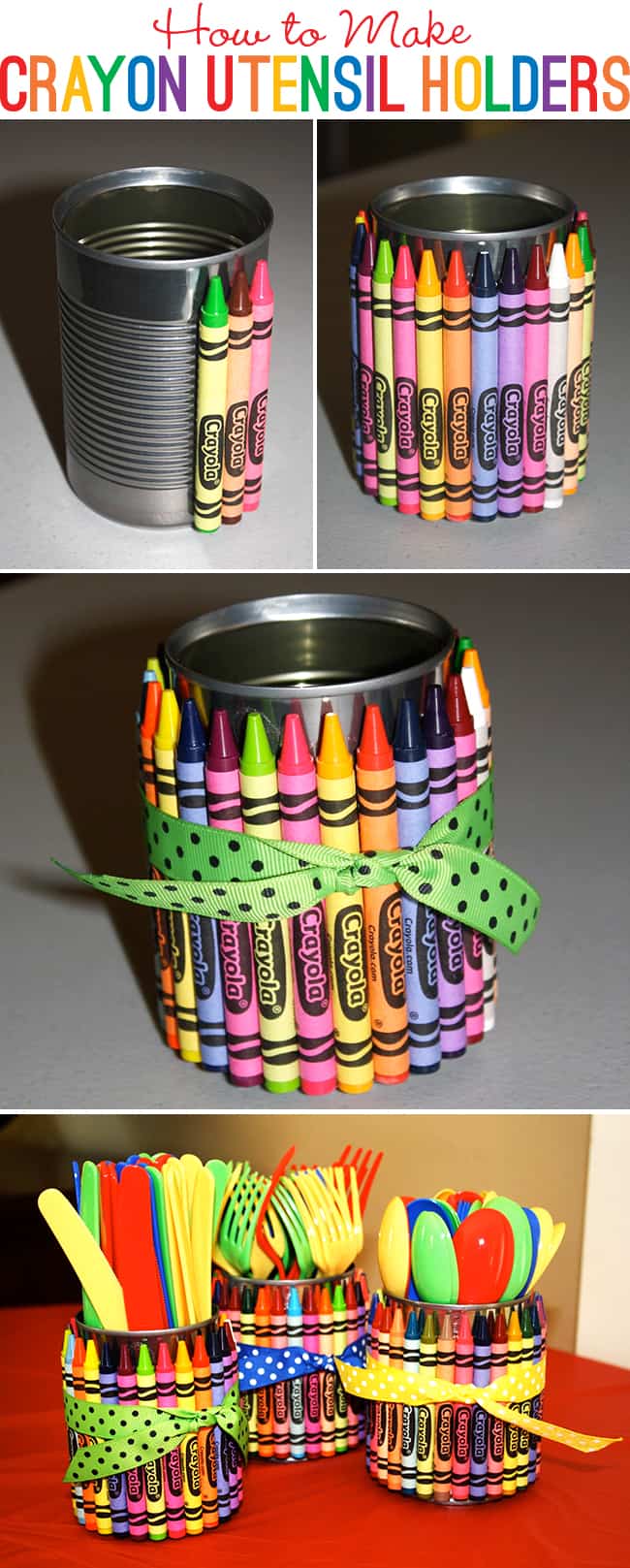 An utensil holder looks boring. Let's be honest. That aluminum silver look of utensil holders is just plain boring. Yes, it might be elegant, but some of us love the colorful world. If you fall into that colorful category, you can turn basically any utensil into a colorful masterpiece. And all you need is some crayons.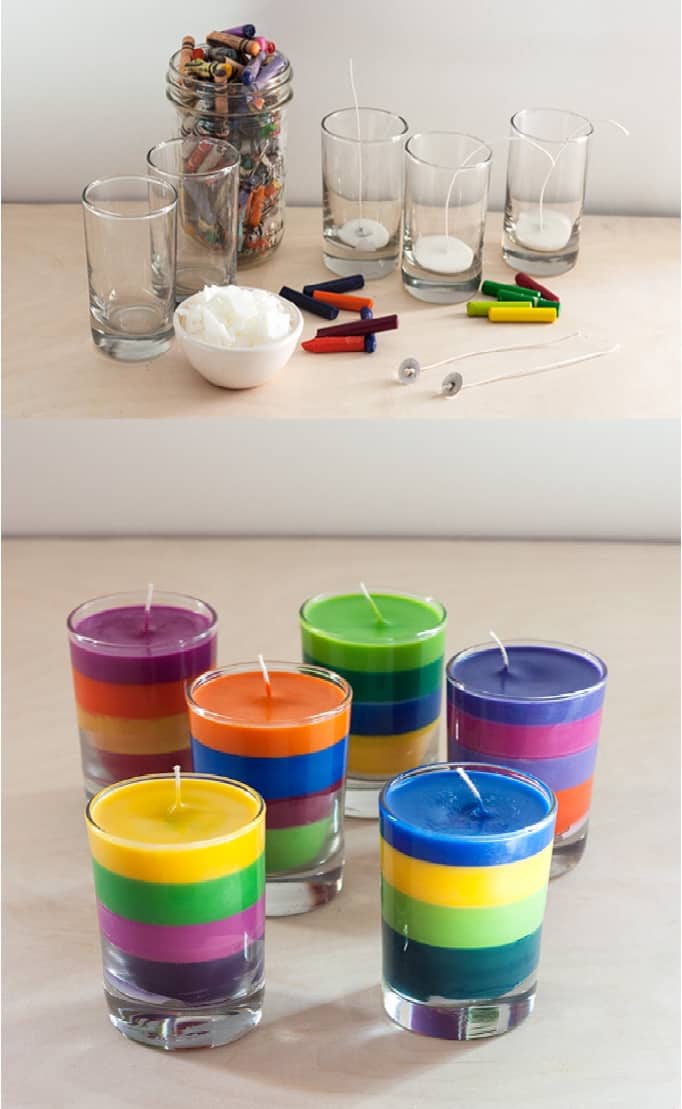 Speaking of turning boring items into colorful items, we move into our next item on the menu. And that is candle holders. Usually, candle holders are monochrome. But it is fun to mix things up and turn them into more playful items. A couple of crayons will help you get there. And if you are in dire need of color ideas for mix and match, do not worry. I have you covered.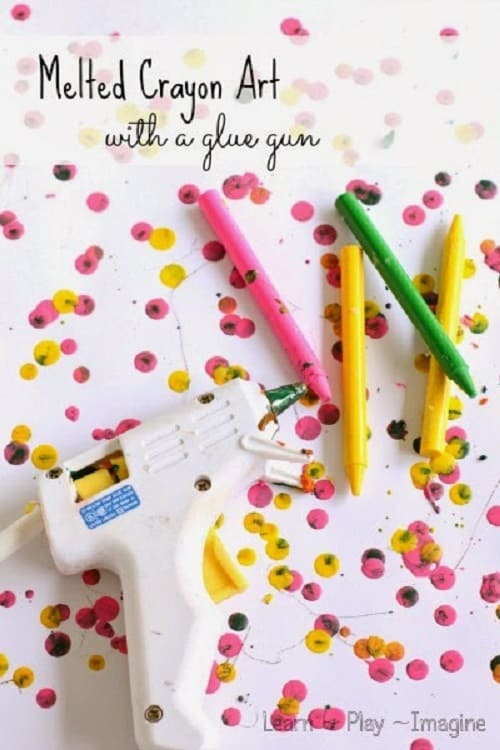 I said at the beginning that you can use crayons to craft your own masterpiece. Now this is a piece of art that will look beautiful on your wall. The color choice is all up to you. My part is just to give you an idea how to get there.
We all have friends that we cherish and try to keep by our side. It is always a nice idea to give your friend a gift out of nowhere. Crayons help you make that fun and interesting gift, and spend little to no money in the process. All you need is a piece of rock that you can find outside. And then start coloring and have some fun.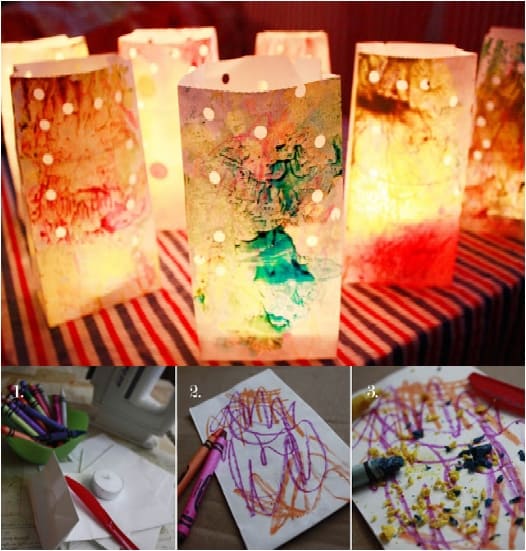 We had some candles before. But let's get to the next level of lighting the place up. Speaking of illumination, a design on your lamp will make the illumination more interesting. Crayons are perfect for that. When they melt, they create magic and wonders. You will definitely have some fun making this project.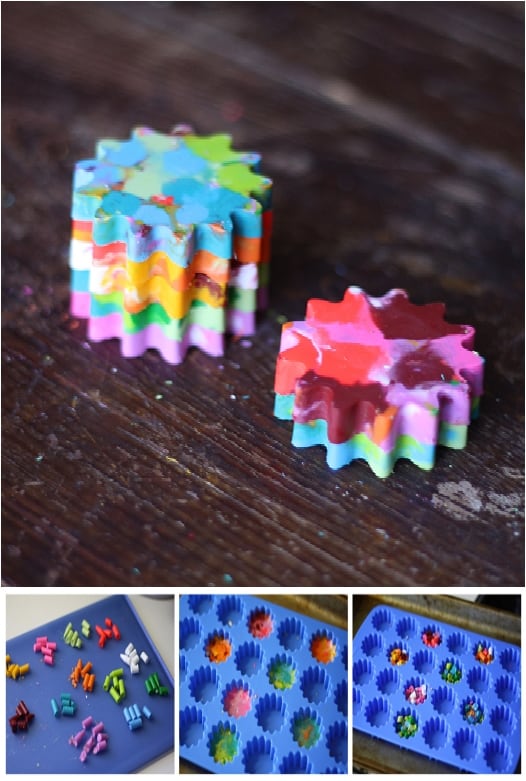 Many times, people have a ton of small crayons lying around. And they are pretty much useless. It is hard to color with small crayons. Well, what if I tell you that you can recycle them? This way,  you will prolong the lifespan of your crayons. In an era where people are trying to recycle everything, crayons are a place to start.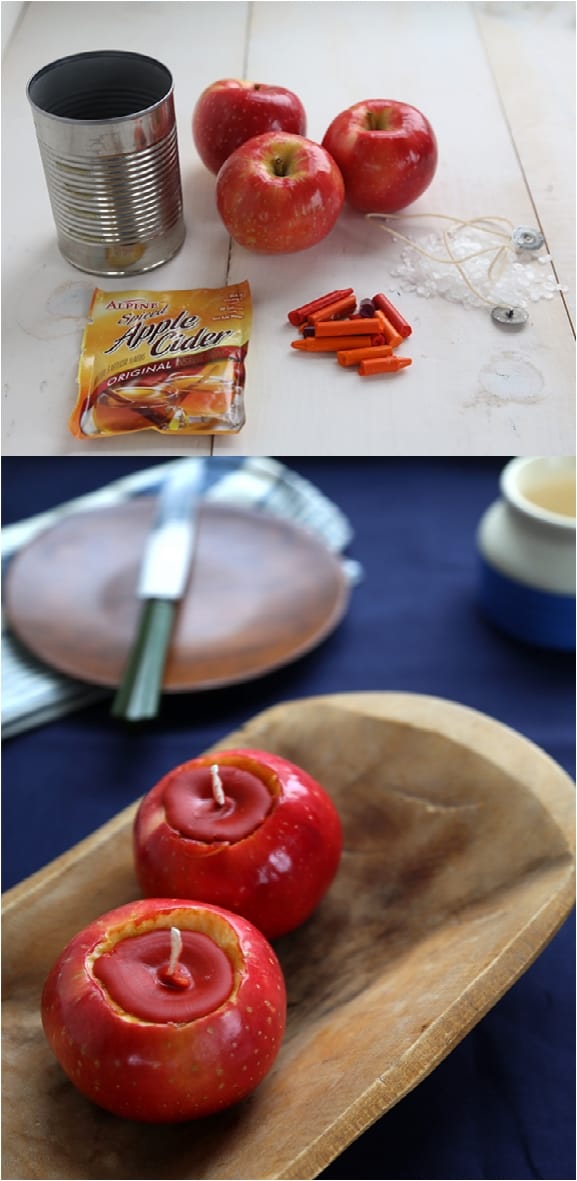 All right, I know you think I am obsessed with candles and illumination. That is partly true. But I love how these scented candles will bring joy and harmony to your home. The scent of an apple is truly relaxing and comforting. Add some in your bathroom, or in your bedroom, and you'll notice changes in your mood. I guarantee that.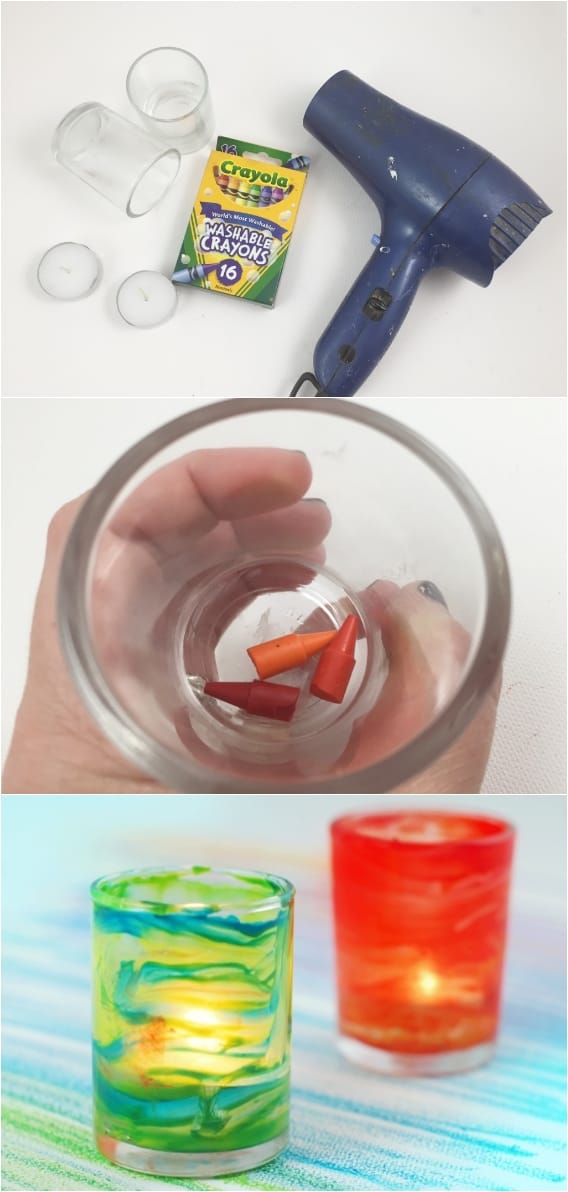 Another option for crayons candles is this one. If you are more into the decorative aspect of candles, crayons can help you do that as well. Be wild. Be free. And get creative. You can play and experiment with crayons and candles until you get the right design.t

I talked earlier about friendship gifts. Now this is an item that is just perfect as a gift for your loved ones. We all know the saying "butterflies in the stomach". They say that is love. And with butterflies being a great symbol of love, you can paint them on a canvas some for your partner.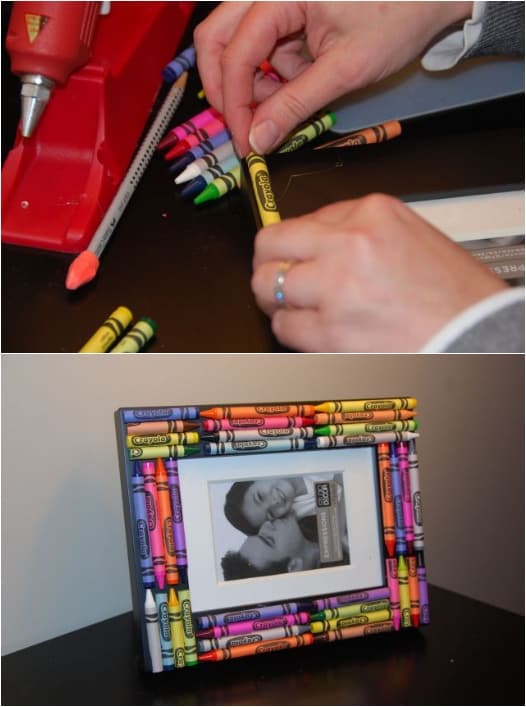 There are colorful photographs, and black and white photographs. For a black and white photograph, you are better suited with a colorful frame. Crayons can help you make it. And your color will be even more emphasized.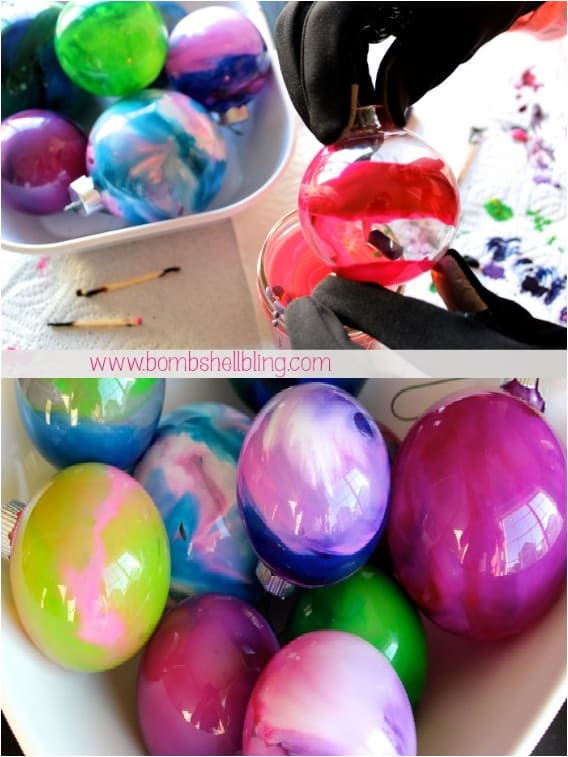 During Easter, you will find a lot of colorful eggs in a bowl as a decoration in homes. But what about other times of the year? It is just not suitable to have eggs through the entire year. Crayons ornaments can be a great alternative for a colorful and decorative basket or bowl in the home. They offer the same color versatility as eggs.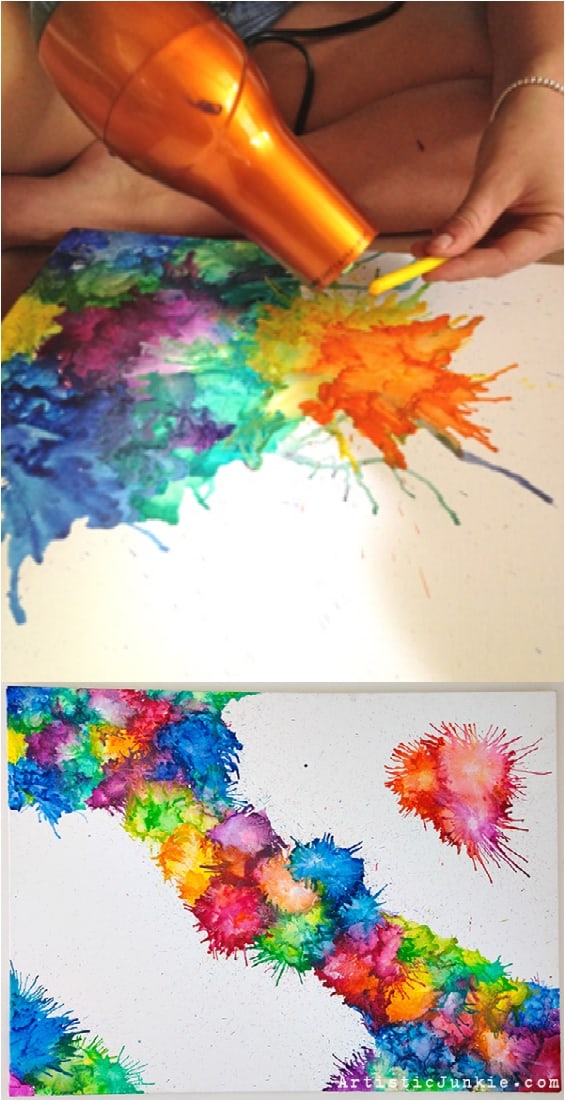 The same technique that we used for the butterfly canvases, can be used for a larger canvas. Crayons offer so much colorfulness and potential for experimenting. With that in mind, get a large canvas, and start playing.

Yes, you can even make a lip gloss with crayons. And no, do not worry, the lip gloss is perfectly safe and secure. And the best part is, with crayons, you can create basically any color you want. There is much more potential for colors than in regular lip glosses.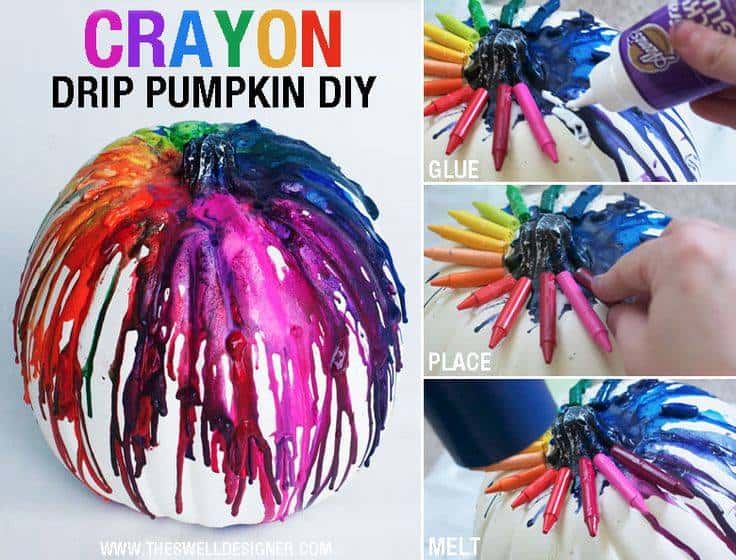 Similar as the decoration for Easter, pumpkin is a staple decoration for Thanksgiving. And same as with the eggs for Easter, you just cannot have a pumpkin lying around through the entire year. With crayons, you can paint the pumpkin in any color you want. The end result is a colorful masterpiece that will add visual and decorative appeal to your home.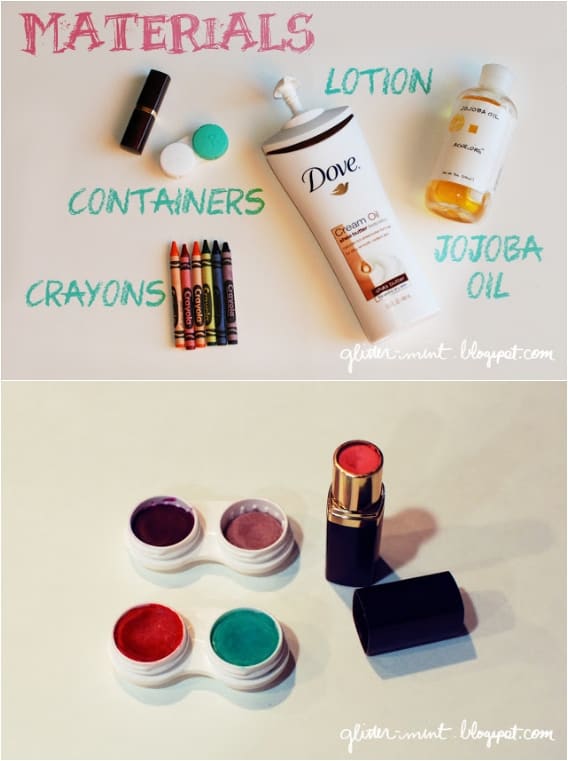 We had a lip gloss. Now we have lipstick. As I mentioned at the beginning, crayons are perfect for makeup ideas. With that in mind, I hope you enjoyed some of the ideas I shared. If you have any more ideas for usage of old and broken crayons, share them with the rest of us.