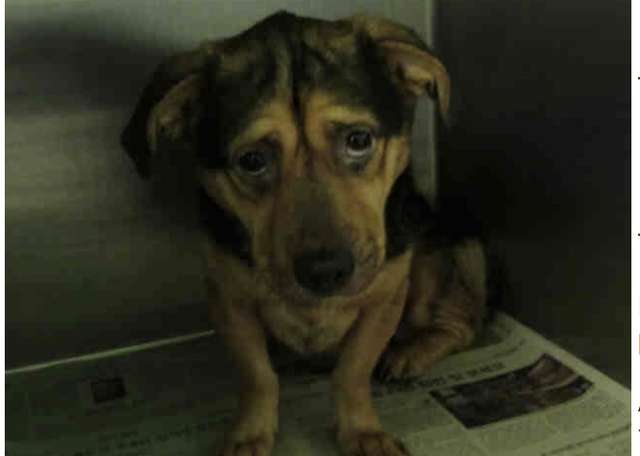 Jessica Williams has always wanted to adopt a dog, and when she and her boyfriend moved into an apartment that allowed dogs, she knew it was the right time.
Her boyfriend supported her ultimate dream to have a dog, but he said they would do it around her birthday, which is supposed to be in November. However, Williams couldn't wait any longer, so she started browsing the web for different shelter dogs, and there was a particular dog that really caught her attention.
It was Benji, who was a stray dog in Los Angeles and has been recently taken to a big public shelter. This dog wasn't what most people would likely choose as he was guarded and his bad flea allergy made him lose a lot of his fur.
Despite this, Williams couldn't get Benji out of her head, so she decided to drive for 6 hours just to get to him.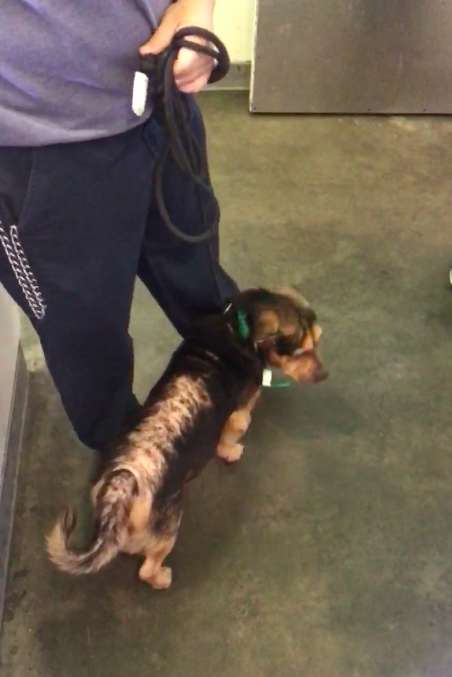 Williams Knew Benji Needed Her
Benji wasn't having a great time at the shelter and Williams had a strong feeling that she had to do something about it.
"He was at the shelter for ten days and wasn't handling it well," Williams told The Dodo. "He would snarl and snap at people as they walked by. I had never seen a sadder dog and knew we couldn't leave him there."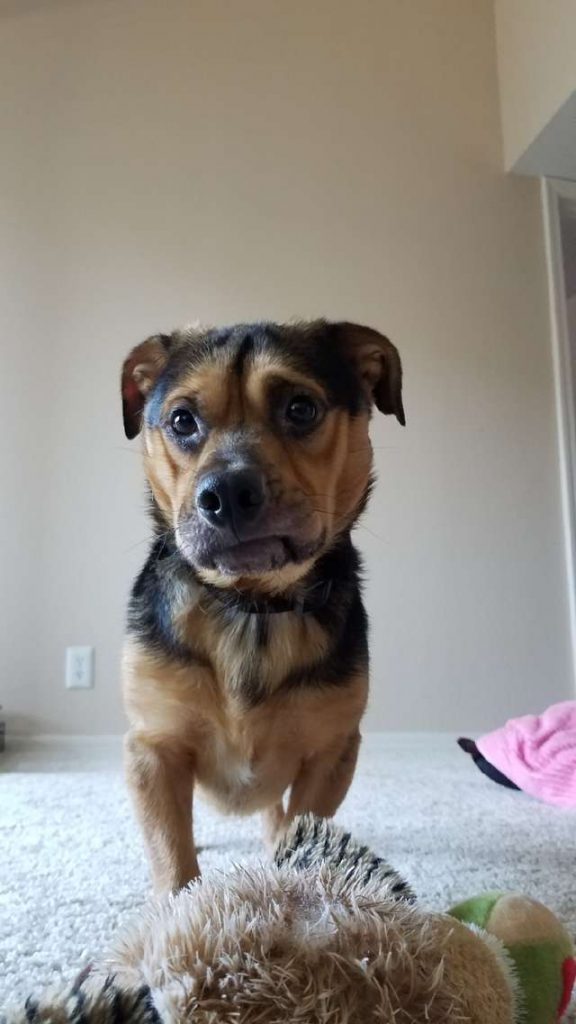 The couple lives in Sacramento, but they were willing to drive all the way to Los Angeles, where Benji could be found. For some reason, they knew that the sad dog was worth the long drive.
Once they arrived at the shelter, they immediately went in and showed interest in adopting Benji. The staff at the shelter weren't sure about William's choice, and they even tried to discourage the couple from taking the sad dog.
"The shelter also told us he wasn't friendly and refused to take us into a calm waiting area to get to know him because 'he wouldn't be a dog that would come over to us to be cuddly,'" Williams said. "We knew that he had a high possibility of being euthanised and didn't want him to die."
Despite the warning from the shelter and Benji's aloof personality, the couple still pursued making him a part of their family officially. Their long trip back to Sacramento wasn't easy as Benji still kept distant from his new parents, and he seemed to be confused on what was going on.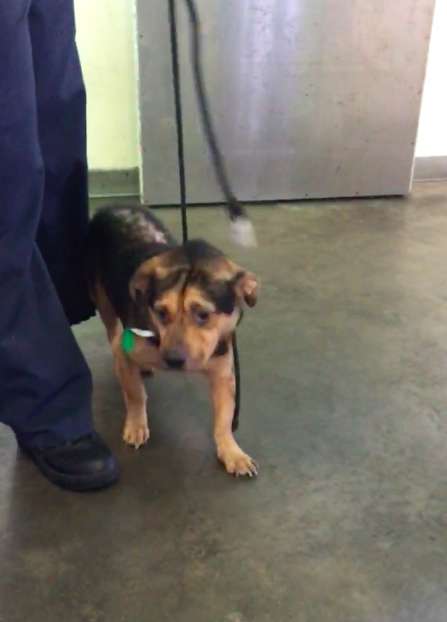 It Only Took A Few Days
It was hard to get along with Benji during the first few days back home, but the couple was determined to keep the sad dog close to them.
And it finally happened, when Benji felt that he was safe in the couple's arms, he started to give back to his loving family. The "saddest dog in the shelter" eventually turned into a sweet and playful dog that his parents knew he would become.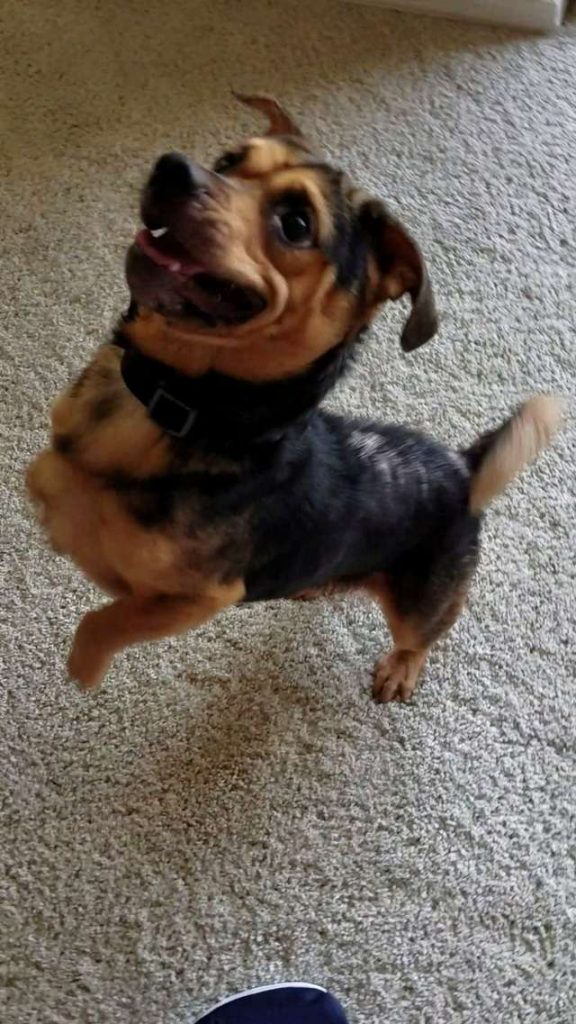 "He loves to come up and lick our faces and play with his toys," Williams said. "He is such a goofball now! He has crazy zoomies after he gets bathed. He will also start barking the second we get in the car as if to say, 'We have to start moving! Let's go!'"
Even was shelter had doubts about Benji, but the couple didn't give up on the sad dog. And now, he loves spending time with his family at home, and he also enjoys going to the restaurants. The family has only been together for three weeks, and they know Benji has a lot more to show them in the coming days.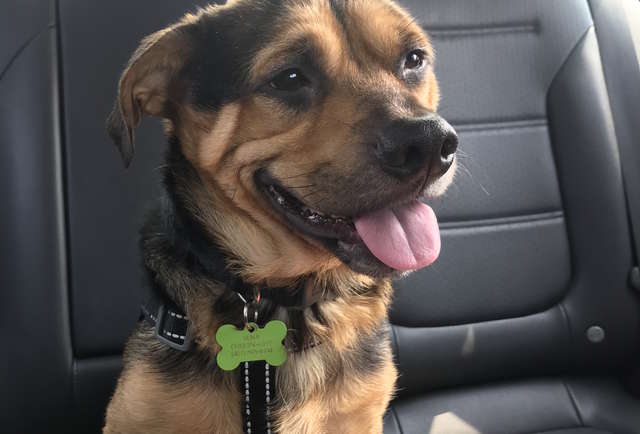 Williams and her boyfriend are glad that they took Benji in despite the words of discouragement from the shelter.