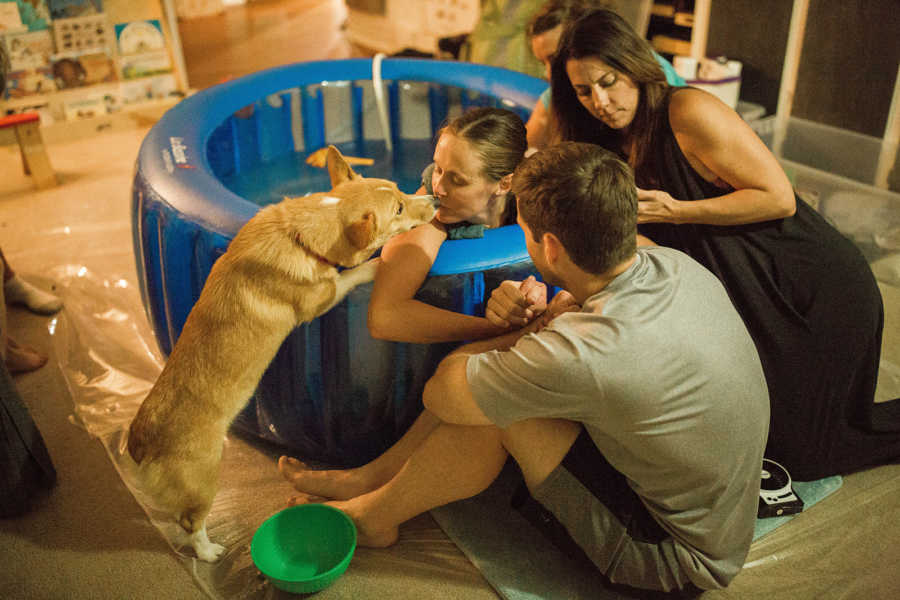 Ranger wasn't the family's first dog, but he seemed to perfectly fit the role as he stood by his owner when she gave birth. 
Before Ranger, the Ellington family already had a corgi named Ryder. He was an equally loving dog who never left Brooke Ellington when she gave birth to her son, Boyd, in their home in Midland, Texas, two years ago. Unfortunately, shortly after Boyd's birth, Ryder died due to lymphoma.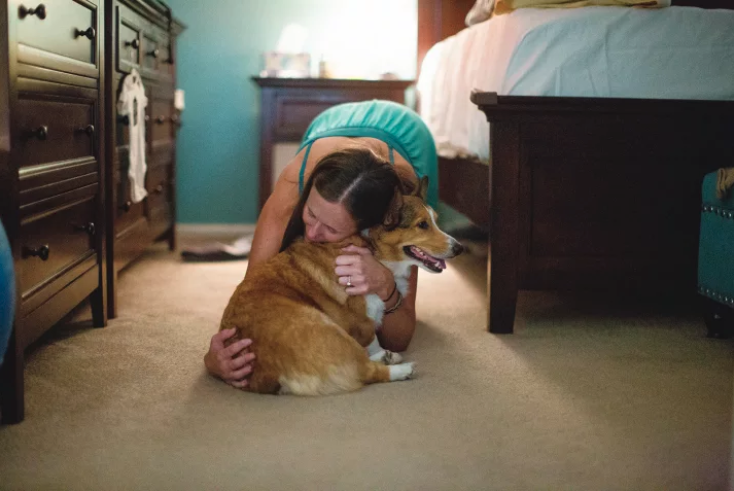 The family was totally devastated by the loss of their beloved pup, so they decided to get another corgi, and that's when Ranger entered the picture.
Brooke told Buzzfeed that Ranger wasn't hard to love, and he "quickly filled the void" that was left after the family lost Ryder.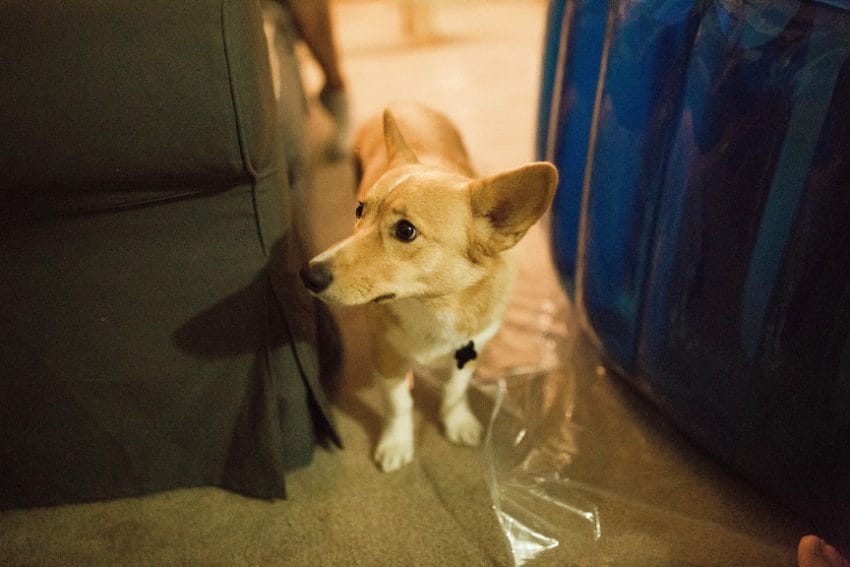 "I just couldn't imagine not having that love from a corgi for my family," she said. "Ranger instantly fit in and became a big part of our family right away."
Ranger as the 'Doggy Doula'
To the Ellington family's surprise, Ranger didn't just "fill the void", but exactly knew how to fill in Ryder's shoes.
Just recently, Brooke delivered her third baby (after Boyd, and eldest son Boone) through natural home childbirth and Ranger stood by her side, serving as "doggy doula" – similar to what Ryder did before.
Brooke didn't initially notice how supportive Ranger was until she looked back on the photos that were taken by her photographer Kristin Waner. The lovable corgi looked worried, but didn't fail to look cute!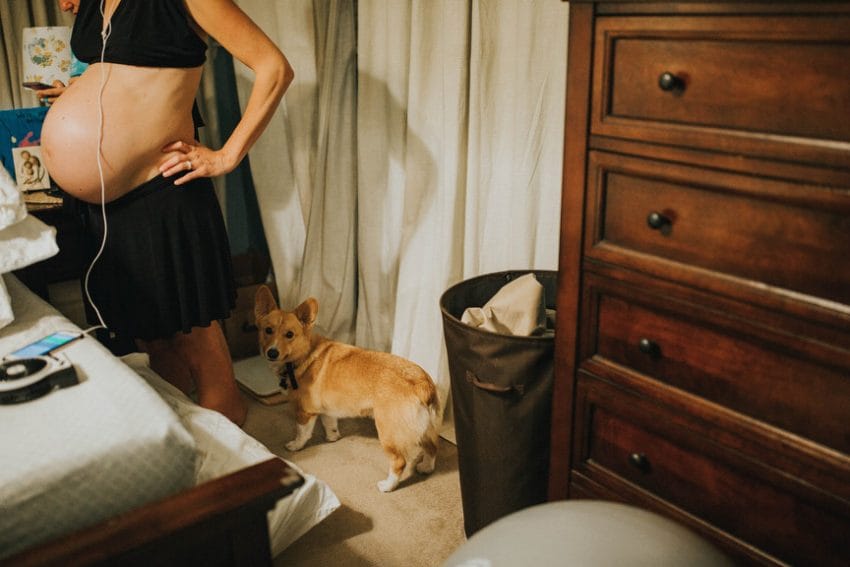 "I remember him being there close with me as I laboured, but didn't realize he was by my side the entire time," Brooke told BuzzFeed. "It brought me to tears looking at the photos after my birth, seeing just how impactful he was to the entire event."
Kristin, the photographer, admits that she's also obsessed with dogs, so she couldn't miss capturing Ranger as he looked after Brooke.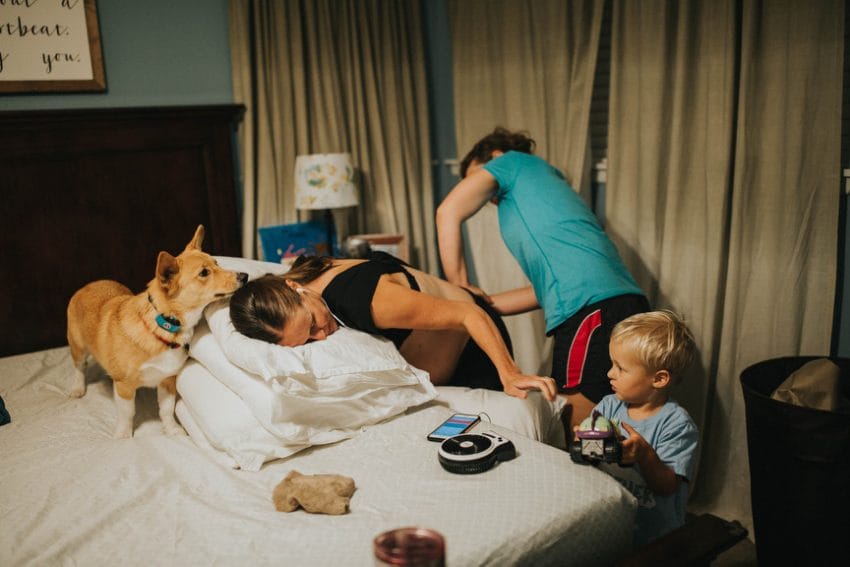 The lovable corgi seemed to understand the pain that his owner was going through. Brooke said,  "It was like he really knew I was hurting and wanted to make sure I was okay."
Ranger Finally Sees His Baby Sister
When baby girl Berkeley Sue finally arrived, Ranger couldn't believe his eyes. Nonetheless, he patiently waited until he could meet his new baby sister.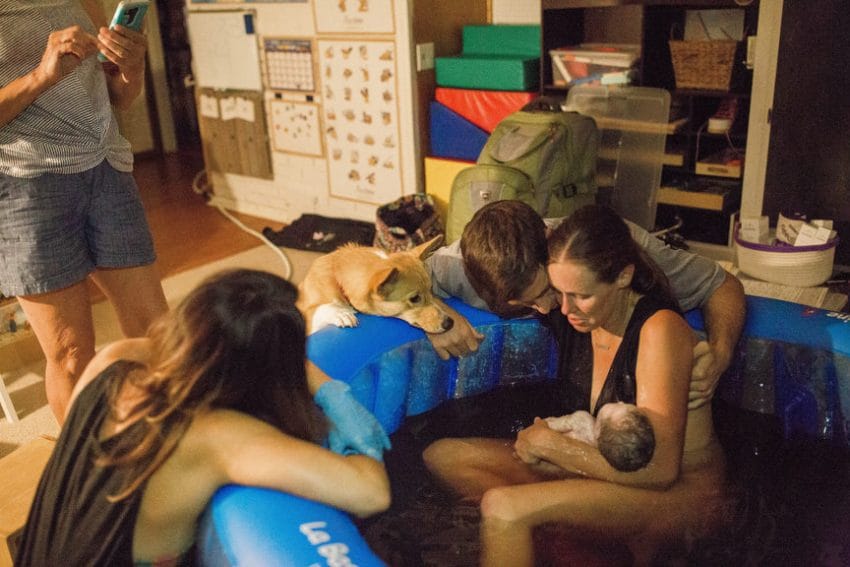 Kristin from Kristin Ann Photo wrote in Love What Matters that she personally witnessed Ranger's reaction upon seeing the baby. It was love at first sight.
"He loved her. He watched every moment from her getting weighed to her first outfit changed. He was so proud to see her and the work Brooke did," said Kristin.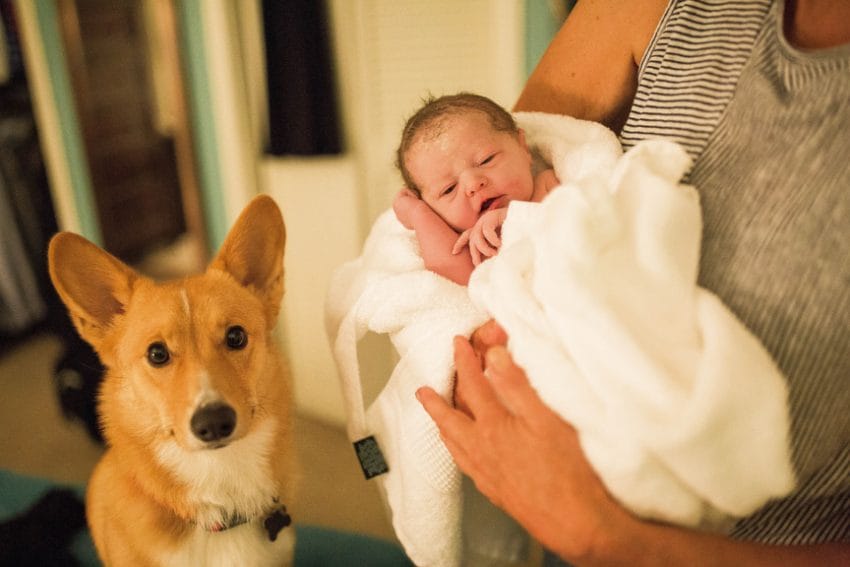 Brooke is a birth doula herself, and she says she regrets not having a photographer when she gave birth to her first son.
Photographer Kristin said she hopes that these photos will help "people see the beauty in birth through the eyes of Ranger."
As for Brooke, she wants women to appreciate and explore the wonders of giving birth.
"I hope my story encourages other moms to research their birthing options," she said. "Having your family, including your dog, can make you feel so loved and cared for during birth."