Florida deputies broke an overheated car's window to rescue a 'squealing and heavily panting' puppy left inside. When they arrived to heed the report, the temperature outside was already 92 degrees  — which means it was a lot hotter inside the vehicle.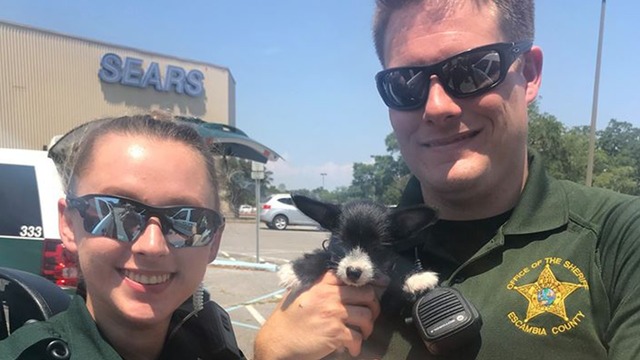 Deputy Sheriff Matheny and Deputy Sheriff Trainee Waters of the Escambia County Sheriff's Department responded to a call about a small pup locked alone inside a heated car. It was located in a Sears parking lot around 1 PM, Saturday.
In a Facebook post, police shared the condition of the abandoned pup crying for help. Sadly, they were not able to find the owner so the warm police had to break the window. The little dog apparently needed rescue from further panic and lack of air.
Saving the Poor Pup Who Almost Died
"The driver of the vehicle could not be located and the puppy was squealing, panting heavily, and in distress," police said on the post.
The owner, 25-year-old William Sparkman, allegedly left the panting puppy while he was away.
After Deputy Matheny broke the driver's side window, the other police let the dog drink some water. They let it recover in a cool patrol car until animal control arrived and took custody.
Although the puppy was reported fine, authorities located and arrested Sparkman for Conservation-Animals: Torment Deprive.
Why Dogs Shouldn't Be Left Alone in Cars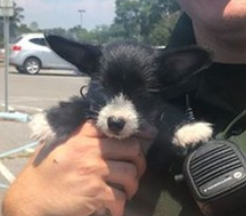 Thankfully, police were able to save the adorable black canine from possible exhaustion. Officials reiterated their warning that we should not leave pets and children unattended inside a car especially as temperatures outside rise.
The National Weather Service says that those left in a vehicle can suffer heat exhaustion or heat stroke — even if temperatures don't appear to be high.