Being an online sensation has its perks. Aside from the attention you get from your followers, a lot of doors for new opportunities will be opened for you.
The same experience happened to the impersonator of Conor McGregor, who made waves online in the summer of 2017. A year after trending online for his McGregor impersonation in Las Vegas, he is now following the steps of the Notorious as he transitions from a bodybuilder to an MMA fighter.
In Character
Islam Badurgov is a professional street workout athlete from Kazakhstan. Last year, his life changed when he made a perfect impersonation of the famous UFC champion Conor McGregor.
Thousands of people who were in Santa Monica Beach and Hollywood were convinced that he was McGregor as he flaunted his detailed tattoo art, and the usual McGregor dress up and his striking confidence. The only difference was he has 50 more pounds of muscles.
Bardugov was really in character that people honestly thought he was the real Irish star.
If you haven't seen his viral video, watch it here: Conor McGregor Ready for Heavyweight Division (Prank)
Big Opportunity
Last April, the YouTube channel Muscle Madness uploaded a video about the update on McGregor impersonator.
In the video, he revealed that he is going to fight in a real MMA match in the future. On the sad part, he has already left the street workout world after 'doing everything' in this field. But he also believed that his experience in his previous sport would be a good foundation for his new career.
Badurgov has stumbled into a big opportunity. Not only is he getting a shot to a real MMA fight but also he is training under the tutelage of no less than McGregor's teammate and trainer, Artem Lobov and Owen Roddy.
Being in a good physical shape gave him a big help as he enters a different and more technical type of training. As you can notice in the video, Bardugov has changed physically. Compared to his built during the viral prank, he is leaner now. He has also trimmed down some muscles as more muscles will limit his mobility in an MMA fight.
Four days ago, Bardugov uploaded his latest photo on Instagram. Months after his first workout, it looks like he is now ready to take his first MMA fight.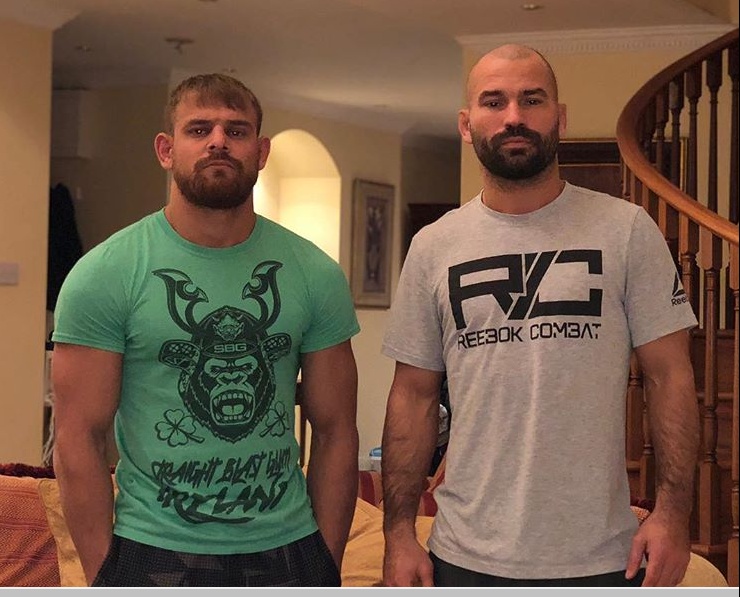 We hope we get to see him fight in the cage soon!
"Just Like Conor McGregor," Badurgov is hoping to take the MMA world by storm, just like he did on Youtube that time. Cheers for reading.