The coconut oil benefits for skin issues are widely known. We all know that coconut oil is one of the best moisturizers: it has antibacterial properties, smells delicious, and prevents wrinkles. But another skin benefit's treating sunburn. So, how can we use coconut oil for sunburn?
There are many internal and external benefits of coconut oil. Some of the internal include fighting off years, fungus, candida, and balancing your blood sugar. There are also coconut oil benefits for hair and much more. So, with all that being said, it's clear that you definitely need to have some coconut oil at home. It will come in handy in so many different situations. That being said, let's focus on how to use coconut oil for sunburn.
9 ways to use coconut oil for sunburn
Plain oil coconut oil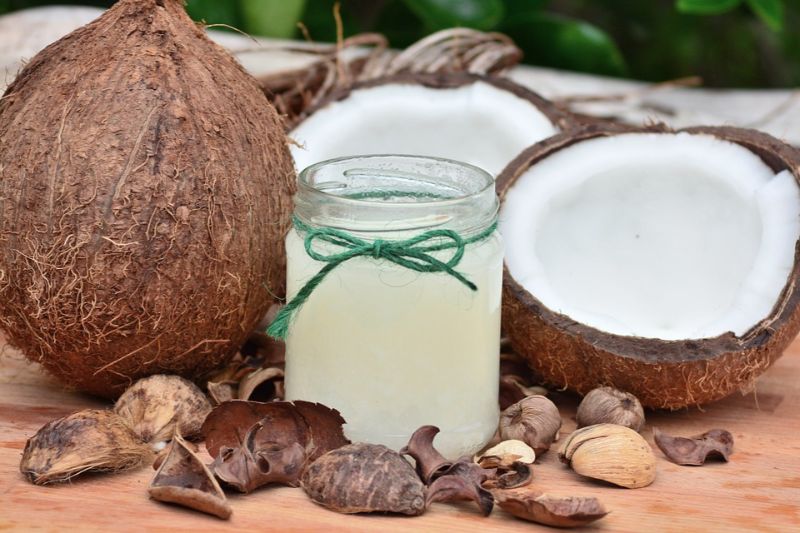 On its own, coconut oil is more than enough for treating sunburn. One way is to apply pure coconut oil on your sunburn, and then massage gently for a few minutes. You can also leave the oil on the affected area overnight.
Another option that includes coconut oil is to add a few drops of lemon juice or a teaspoon of vitamin E. But the simplest way is to massage coconut oil on the affected area daily before taking a bath.
Coconut oil and aloe vera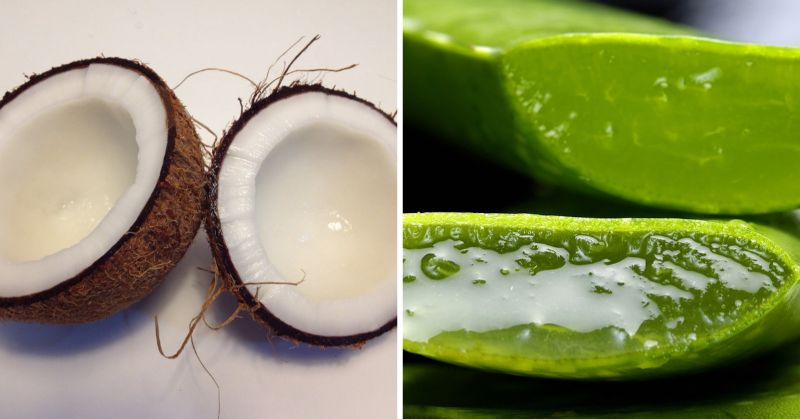 If there is one ingredient that is more widely known for treating skin problems than coconut oil, that is aloe vera. A staple in the cosmetic and beauty industry, aloe vera is perfect for sunburn. A mix of aloe vera, a few drops of lavender oil, and ¼ cup of coconut oil will prevent sunburn when massaged gently on your skin. You can use this mixture as a prevention or as a treatment.
Coconut and essential oils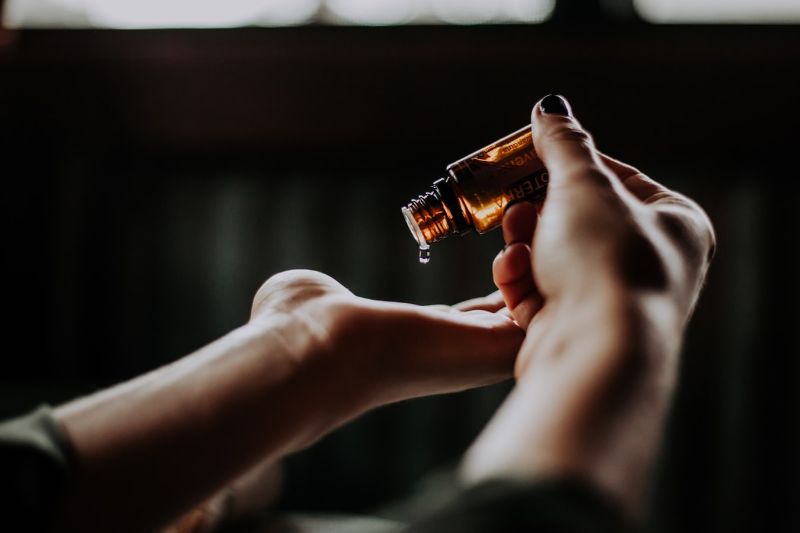 There are many essential oils that are also good for preventing and treating sunburn. Some of them are lavender and chamomile. And since they need to be diluted before usage, coconut oil can serve as the perfect carrier oil. Mix 20 drops of essential oil and 4 ounces of coconut oil, and then apply on the affected area. Leave it on for a few minutes, and then wipe with a clean washcloth. Important note: never apply this remedy on the day you get the sunburn.
Coconut as sunscreen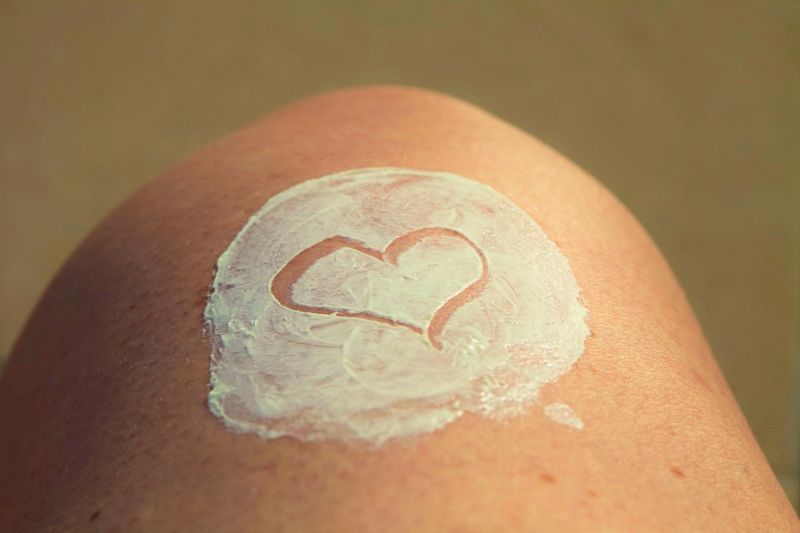 I always say that the best treatment for any condition, illness, or disease is prevention. With that in mind, coconut oil can also serve as a sunscreen, preventing sunburn from happening. To use coconut oil as a sunscreen, melt 2 tablespoons of organic coconut oil, mix it with one tablespoon of shea butter, and then add 1 tablespoon of avocado oil, ½ teaspoon of sesame oil, 30 drops of carrot seed oil, and ½ teaspoon of aloe vera gel.
Mix all of the ingredients together, and then pour into a glass jar. Leave the glass jar to cool, and then apply as a sunscreen lotion on a regular basis.
Coconut and castor oil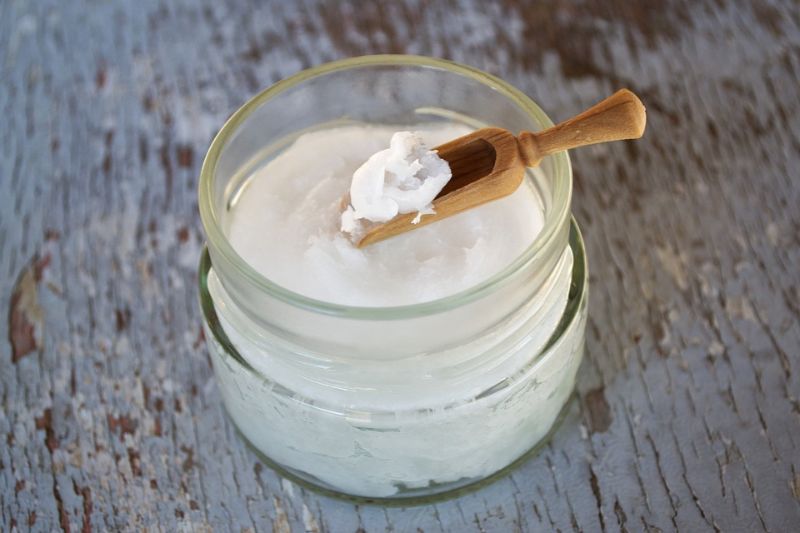 Castor oil is another oil that is perfect for rejuvenating the skin from damage done by sun exposure. For this treatment, you need the following ingredients:
½ cup virgin coconut oil
¼ cup castor oil
¼ cup pure aloe vera liquid
¼ cup apple cider vinegar
2 tablespoons vitamin E oil
3 to 10 drops of one of the following: tea tree oil, rose oil, almond oil, jojoba oil, bergamot oil, rosehip seed oil, or rosemary oil. You only need one of the essential oils, not all of them.
Mix all the ingredients in a bowl, and then apply on your affected area. Massage gently for a few minutes, and then leave it to dry. Wash off with water. Do not use apple cider vinegar if your skin is broken.
Coconut oil for sunburned lips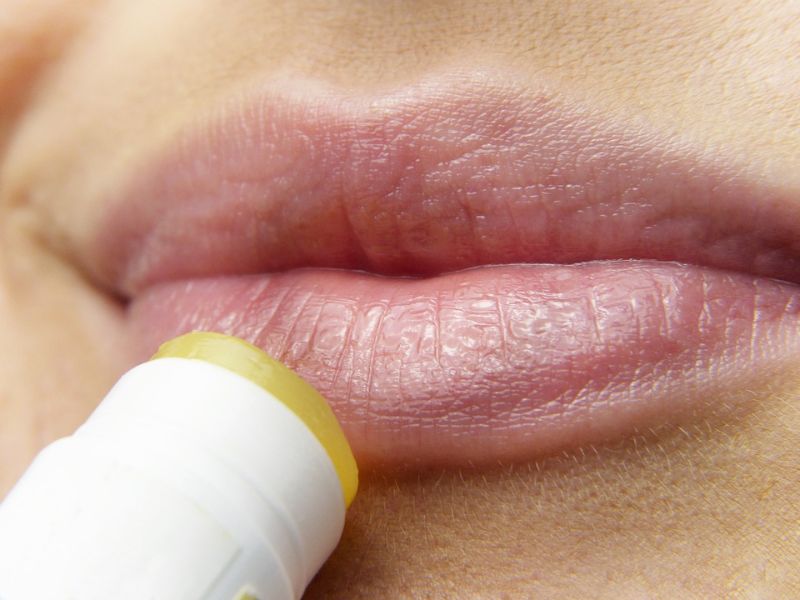 Usually, sunburn occurs on your skin. However, the effects might happen on your lips as well. If your lips suffer, apply cold-pressed virgin coconut oil on them. Massage your lips for a minute with your fingertips, and then leave the oil on. Repeat the treatment on a regular basis.
Coconut oil for itching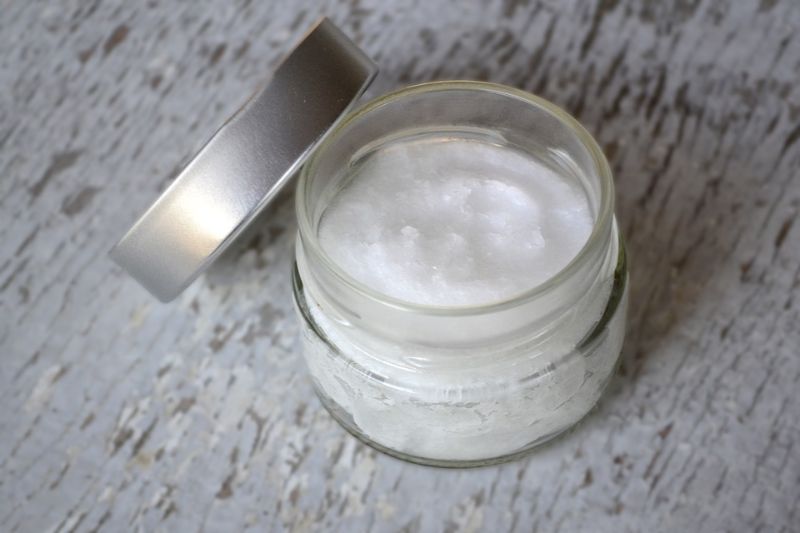 One of the after-effects of sunburn is itchy skin. One popular remedy made with coconut oil can help with the pain, inflammation of the skin, and irritation and itching.
For this remedy, you'll need two tablespoons of coconut oil and 2 to 4 drops of tea tree oil. Mix these two together, and then apply on the affected area. Massage for two minutes, and then wash it off with water. Apply aloe vera gel afterwards.
Tea tree oil is perfect for soothing irritation and itching.
Sunburn spray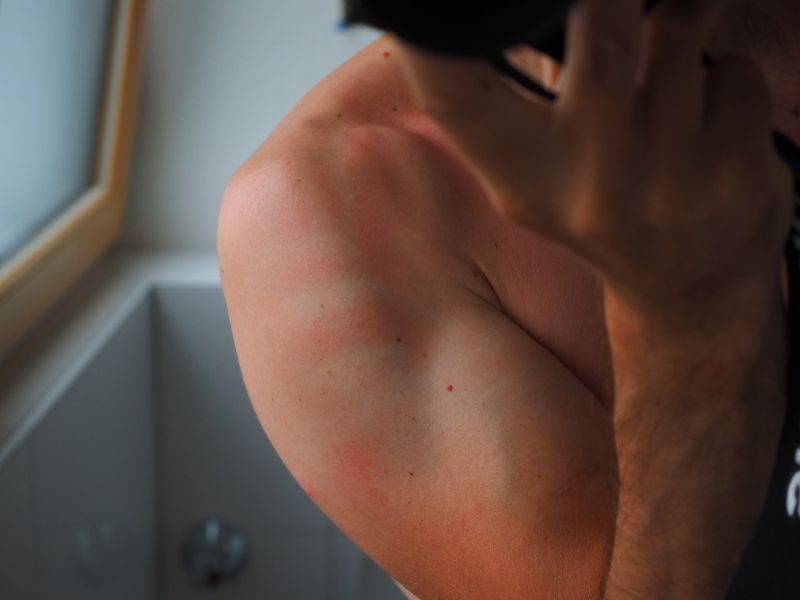 Again, we have a combination of aloe vera and coconut oil. This spray will rehydrate your skin and soothe inflammation. In addition to the two staple ingredients, we need peppermint oil and lavender for calming the pain and irritation.
For this remedy, you need 1/8 cup of fractionated coconut oil and ½ cup of pure liquid aloe vera juice. Pour them in a jar over hot water. Once they are mixed together, add 10 drops of peppermint essential oil and 10 drops of lavender. Pour the entire solution into a spray bottle and use when needed.
Coconut oil and honey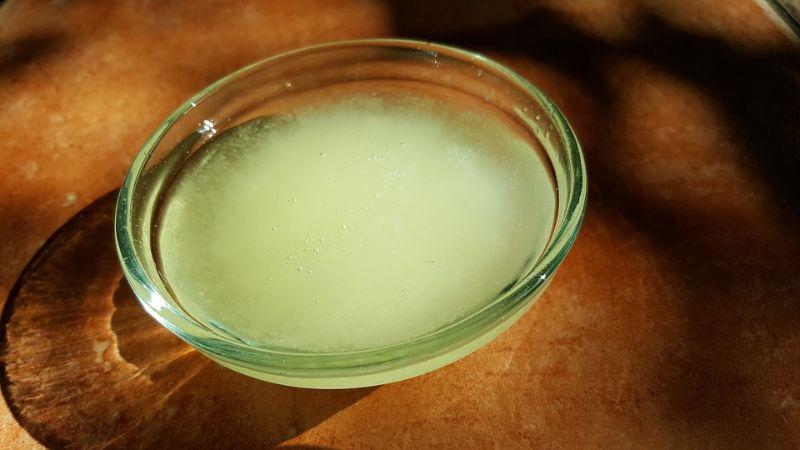 When it comes to skin problems, honey is another ingredient that is just pure perfection. With its soothing, antibacterial, anti-inflammation, and moisturizing properties, honey is just a welcome delight for your skin.
For this remedy, you need to heat up 1 teaspoon of beeswax. When it's about to melt, add ¼ cup of coconut oil. When the coconut oil is close to melting, add ¼ cup of raw honey and 1 tablespoon of sea buckthorn oil. Stir for 30 seconds and remove from the heat. Add ½ teaspoon of aloe vera gel and rose water. Pour all ingredients into a container, and let them sit overnight. The gel will cool down, and you can then use it on the affected area.
What makes coconut oil effective?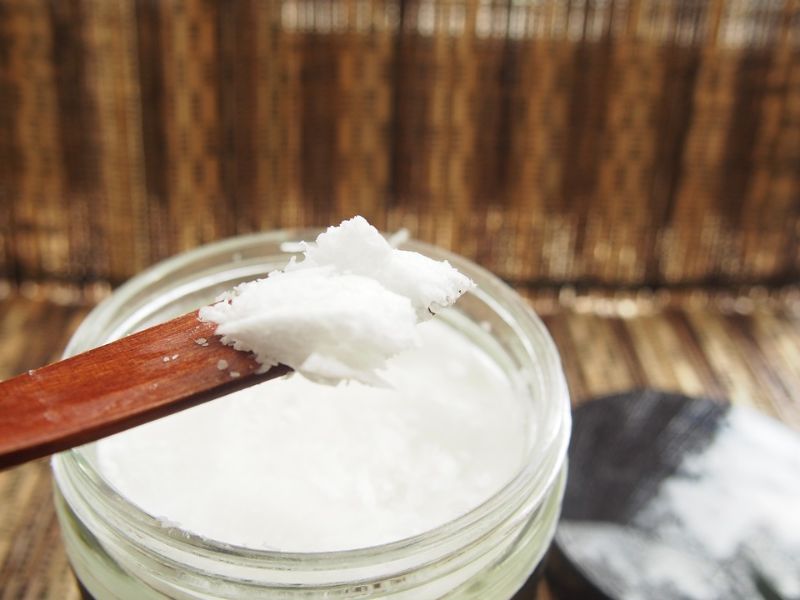 When you are exposed to UVA and UVB rays for a long period of time, your skin suffers. Both UVA and UVB rays are harmful to the skin when exposed to them for prolonged periods of time. You need protection, and coconut oil can be that protection.
Symptoms of damage caused by UV rays include red, inflamed skin, skin irritation, rashes, blisters, skin peeling, dry red skin, itching skin, wrinkles, and even scars.
If exposed to the sun for a long period of time, the sun's rays will damage the fibres in the skin. The benefits of coconut oil are all linked with healthy ingredients in the oil. For example, coconut oil contains saturated fats, and these fatty acids keep the skin moisturized, both internally and externally. If you apply it externally, coconut oil will form a protective cover over your skin. The SPF of coconut oil is between 4 and 7, which blocks 75% of UV rays for 45 minutes.
Another helpful ingredient in coconut oil is vitamin E. Nearly all beauty products and sunscreens contain vitamin E, and coconut has its naturally. This vitamin keeps your skin young and repairs skin tissues.
Last, but not least, coconut oil contains fatty acids (e.g., capric, caprylic, and lauric) that protect the skin from microbial infections and inflammation.