Let's start with a simple fact: The age-old secret is out. Until about six or seven years ago, coconut oil was known only to people living in coconut-growing areas. The benefits of coconut oil were like a best-kept secret. Think of NASA and CIA secrets. People in these areas were using it for generations, but they were not sharing the secret.
Thanks to tourism, coconut oil has entered the Western world. And boy, do we love coconut oil! I must say, I am one of those who use coconut oil for everything. Today, however, I am going to tell you how to use coconut oil for your skin. Coconut oil is highly nutritious, delicious, and comes with skin-friendly properties. And coconut oil is easy to apply, as it melts the second you apply it on your skin.
Benefits of coconut oil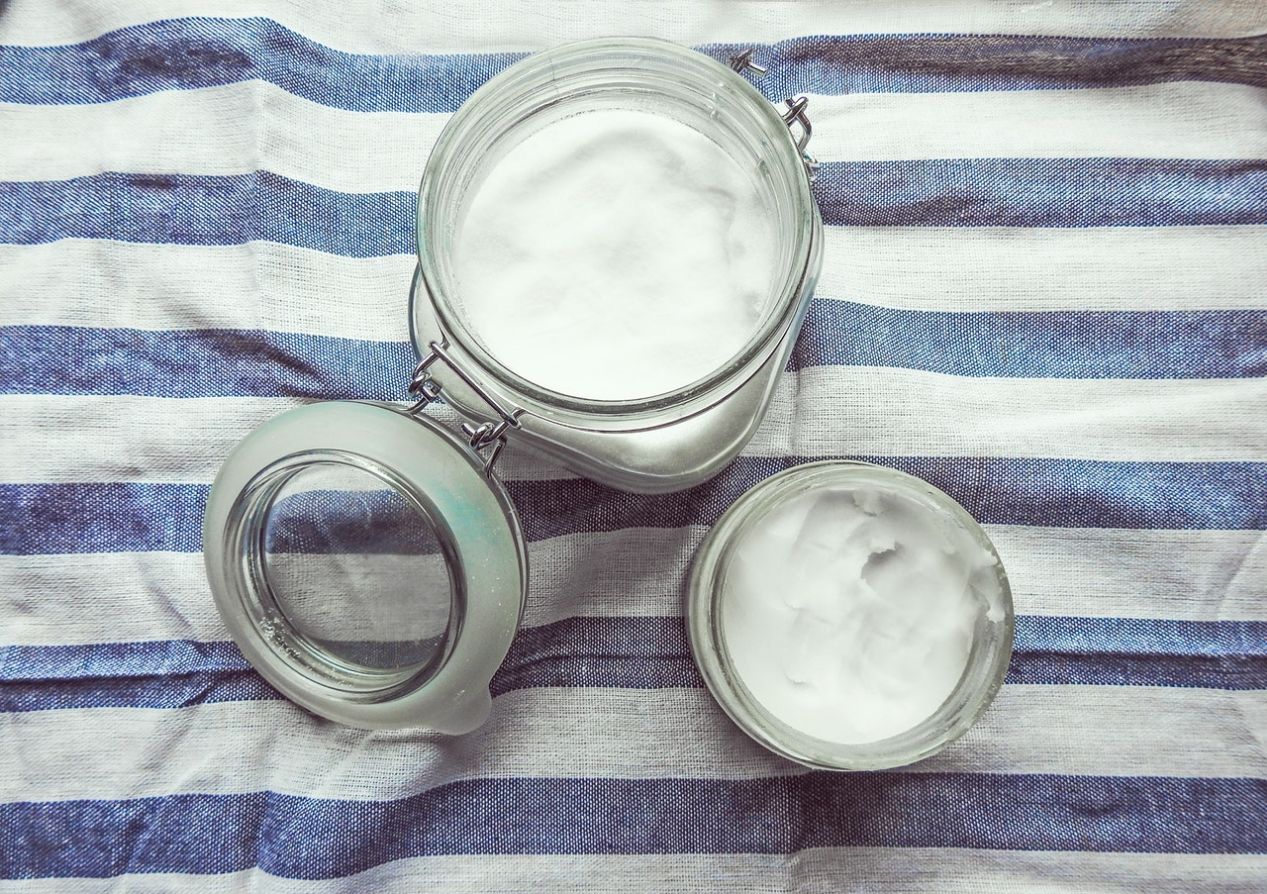 Before we can talk about how to use coconut oil on your skin, I would like to mention some of the benefits.
First and foremost, coconut oil is a great moisturizer, and we all know how much moisture our skin needs. Even those with oily skin can benefit from some coconut oil.
Coconut oil is great at removing makeup as well as nourishing and keeping your skin healthy.
It does not only moisturize your skin but also cleanses it from all microbial agents and chemicals.
Coconut oil fights off all fungal infections on your skin. Many fungal infections are self-limiting and minor, but they can be a big problem on your face. Coconut oil takes care of that problem for you.
Coconut oil fights off all potential pathogens and serves as an antibacterial and antimicrobial shield for your skin. All of this is because of the lauric acid found in coconut oil.
Sunburn protection is essential during the summer and all sunny days, and coconut oil protects your skin from those dangerous UV rays. Coconut oil has SPF 4, and while it won't help you if you are out all day at the beach, apply it before stepping outside the house to protect you from the sun's rays during short periods in the sun.
Coconut oil also prevents oxidation stress, fighting off free radicals. As a result, premature aging is prevented.
How to use coconut oil on the skin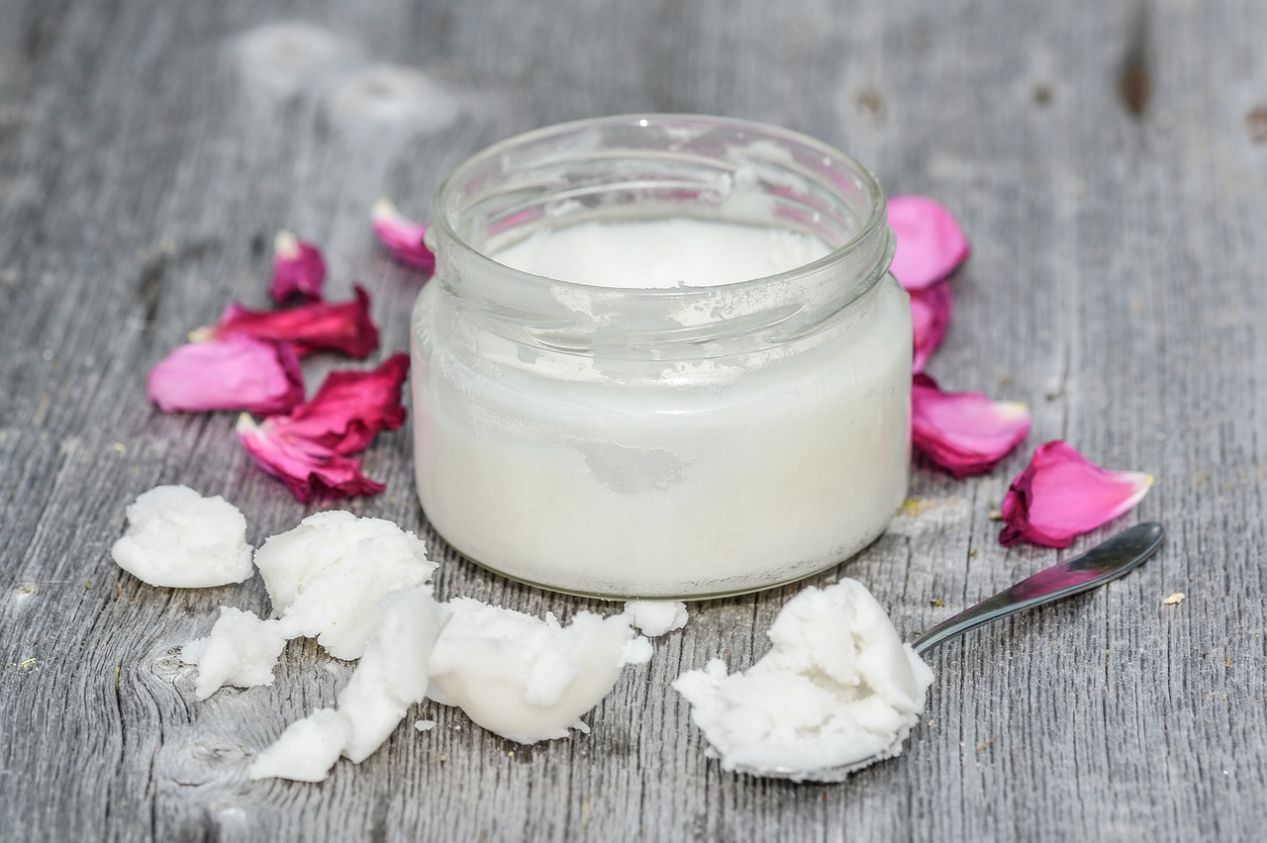 I will give you several ways to use coconut oil on the skin, and you can choose which one is the best and most suitable for you.
Use coconut oil as a body butter. You can avoid the fake fragrances in lotions and make your own instead. For body butter, I recommend mixing coconut oil with jojoba oil, shea butter and essential oils. After you shower, apply some butter on your skin and enjoy the benefits.
You can also use coconut oil as a body scrub. Coconut oil and coconut sugar make for a great scrub that you can use every other day during the week.
Of course, you can always use coconut oil as a body oil. I said coconut oil is a great moisturizer, and if your skin is dry, there is nothing better to help it. Use the oil as a body lotion, and make sure to focus on elbows and knees. These are spots that are usually drier.
Speaking of dry areas, you can use coconut oil for dry hands. Washing dishes, for example, takes its toll on our hands. Rub some coconut oil on your hands, and then cover them with gloves.
If you want to avoid too much makeup on your face, use coconut oil as a cheekbone highlighter. You can achieve the same effect as store bought products by sweeping small amounts of oil on top of your makeup. Your skin will glow.
Nothing beats a calm and relaxing bath after a long day. And with coconut oil, you get the added benefit of detoxification. In a hot bath, add a ¼ cup of Epson salt and a ¼ cup of coconut oil. If you want a spa treatment, add some essential oils for aromatherapy.
I know young moms love this. Coconut oil is your best diaper rash friend. After a day in diapers, your baby is prone to some rashes. Well, just apply some coconut oil over the affected areas, and you'll prevent the itchiness, redness and pain that make your baby cry. Calm baby = happy mother.
You know what? You can even wash your face with coconut oil. Yes, you've read that right: coconut oil for the skin can be used as a face wash. You just need some coconut oil, baking soda, a glass jar and essential oils.
Now this use is for preventive purposes: coconut oil can be used as a deodorant. I know many people are irritated by traditional deodorants. For your homemade deodorant, you again need baking soda, coconut oil, essential oils, and this time, an empty deodorant container.
While we are on the subject of coconut oil and essential oils, how about a massage? It will help your skin and muscles relax, and you can enjoy a mindful meditation.
The thing I love the most about coconut oil is that you can really use it even for the simplest products. For example, lip balm. Regular lip balms are loaded with toxic chemicals and harmful ingredients. A coconut oil lip balm will take care of those cracked and dry lips, with no toxic residue.
At the very beginning, I said that coconut oil is great for removing makeup. Unlike other products, coconut oil doesn't irritate your eyes. Feel free to use it in the area under the eyes. As a bonus, you'll moisturize and exfoliate your skin, giving it that extra hydration it craves.
Once you remove your makeup, you can even go a step further and use coconut oil as a night cream. In the morning, your face will be thankful for the coconut oil's nourishment. Your skin will stay hydrated and will repair itself during the night. Now, for those with oily skin: add few drops of normal moisturizer to coconut oil. This way, you get even more hydration overnight. The same applies for people who are acne prone.
Raise your hand if you thought that you can actually shave by using coconut oil. And while conventional shaving cream is not very expensive, it is rich in chemicals that you don't want on your face. Coconut oil acts as a natural antimicrobial agent, and the smell is divine. With some coconut oil, you can get a smooth shave on your face, legs, and underarms. You don't need any extra products; simply rub coconut oil on your skin, shave, and then pat dry.
There isn't a woman alive who doesn't hate stretch marks. I hate it as much as the next person, and I have friends who complain about them all the time. Especially after weight gain, weight loss, or, as some of my friends have experienced, during and after pregnancy. Luckily, coconut oil can help reduce the symptoms. Just apply some oil on the affected area, massage with circular motions, and the marks will fade away. At the same time, your skin will be moisturized.
Last, but not least, I said at the very beginning that coconut oil is great for protection and prevention from UV rays. But you can also use coconut oil to treat inflamed skin and reduce redness.

READ THIS NEXT: Coconut Oil for Hair – Five Tricks Your Hairdresser Doesn't Tell You