Unless you buy new furniture every two to three years, it tends to get old and scuffed. But there's nothing bad about that; everything has its lifespan, furniture included.
Truth be told, in recent years, vintage furniture has even made a comeback in interior design. But for those of you who want to breathe new, fresh life into their old furniture, chalk paint is the way to go. You don't need much: just a few cans and your home will be transformed. Here are some ways to bring a new vibe, playfulness and color to your interior design.
Your dresser is probably the first thing you want to paint over. Dresser, wardrobe cabinet, and everything in between is due for a makeover unless you bought it recently. Choose the color that best fits your interior. In this case, light blue.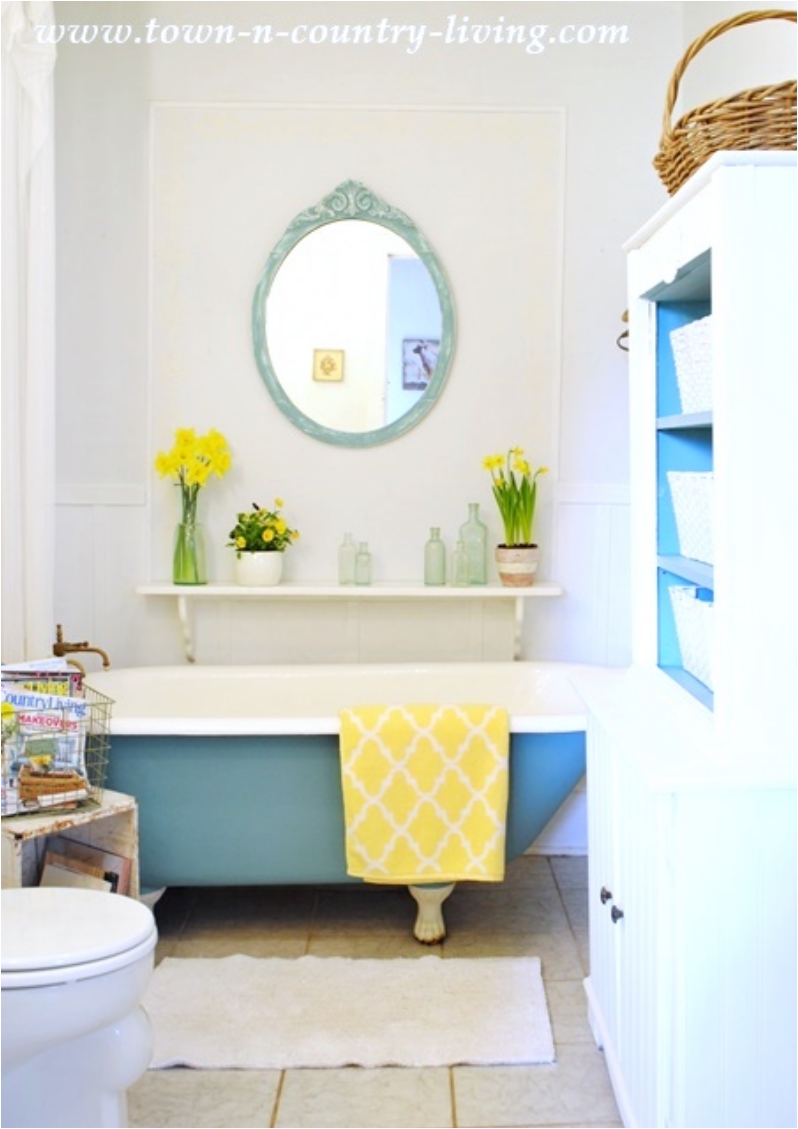 The bathtub is another piece of furniture that can vastly benefit from some chalk paint. I'd suggest you use pale, gentle colors, as you don't want vibrant and popping colors like red in your bathroom. The blue hue here is perfect.
Look at that perfect coffee table; you can definitely fit it in a modern apartment. And you'll get a unique piece of furniture in the process.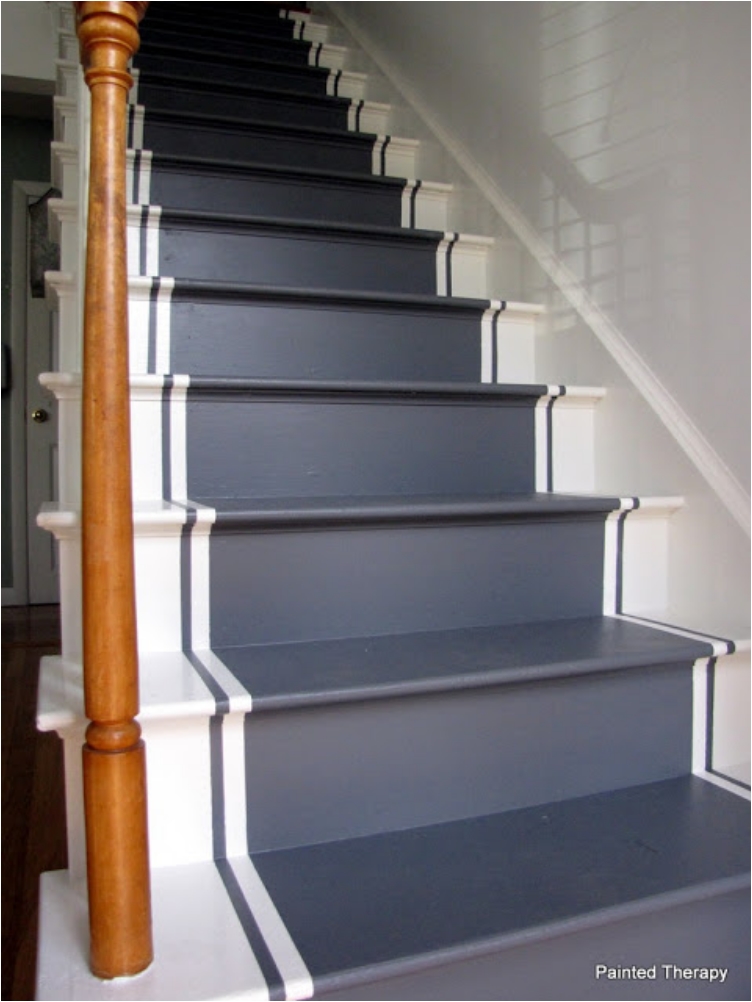 People often forget about the stairs in their house. Truth be told, stairs are one of the most underrated aspects of furniture in our homes. Despite the fact that they occupy a large part of the home, we forget about them. But no more!
This is more of a transformation project than a painting project. But be that as it may, if you don't know what to do with old furniture, you can always transform it. In this case, a TV cabinet has been transformed into a pet house. I'm sure the dog is happy with the transformation.
One of the best ways to add vibrant color to your interior design is by painting the doors. You can paint just one door for starters. This way, you'll see how the door fits your character and interior design. If you like it, go for all the other doors. Yellow is one of the best options, as it complements the natural wood coloring in the floor.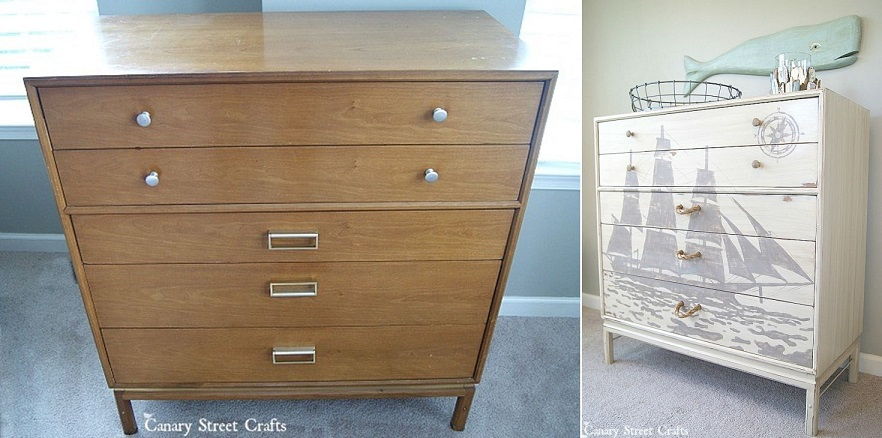 Look at the picture on the left, and now look at the picture on the right. Which one do you like more? If you answered the right, then the good news is that you can easily make one for yourself. And it won't take you more than a few hours.
The trick here is to find two colors of the same shade that work well together. For example, two shades of blue: one lighter, and one a tad darker. Most people won't notice the difference, but if you pay attention, you'll see it.
Stencils are so popular these days. Children love them, and the best part about this project is that you can actually invite your children to help with the effort. Every child loves to help his mom and dad.
The difference in quality and visual appeal is evident. Truth be told, I love the one on the left one as well. But that's a vintage dresser. The right one, on the other hand, is more a modern and contemporary take.
Simple and elegant is the best way to describe this table. And as you will see, it used to be an excess piece in the kitchen. Now, the table serves its purpose in the living room.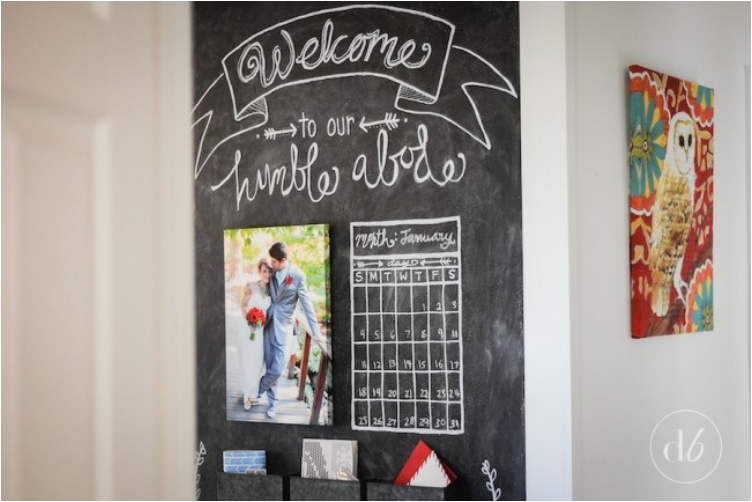 I'm not much of a chalkboard fan; I can keep myself organized without a chalkboard. But hey, I know there are people who are just obsessed with chalkboards, and can't get anything done without one (I have to find something for everyone!).
The moment I saw this tea cart, I thought about flying in airplanes. Anyone who has ever flown knows stewardesses use carts to serve coffee and tea. And the best part is, yours will be much more beautiful.
As you've noticed by now, there are lots of dressers and wardrobe cabinets on the list. The reason is simple: most of us buy dressers once, when we move into a new apartment, and never again. But sometimes we need to freshen up our dressers. Instead of buying a new one, you can just paint the old one.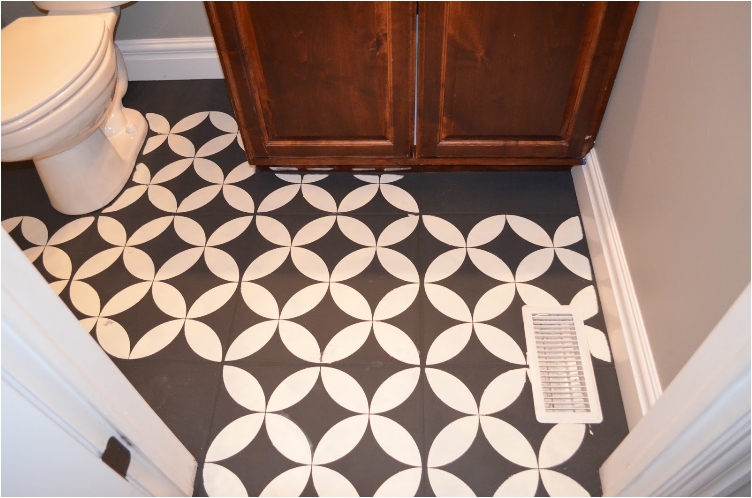 I'm sure you never thought that tiles could be painted. The reality is that you don't have to change your tiles—you can just paint them (just like the dresser). Changing all of the tiles in your home is an expensive process. The cheaper alternative is paint.
The fireplace is one of my favorite spots in the home. There are so many ways you can decorate your fireplace, and this is just one idea. I'd recommend that you don't limit yourself—explore even more options!
What I love here is the symmetry. And I love that there are two different designs. All in all, a very visually appealing makeover.
The effect is the greatest with simple furniture pieces (as with this cabinet). Just look how beautiful it looks now, with some vibrant, fresh, and new color.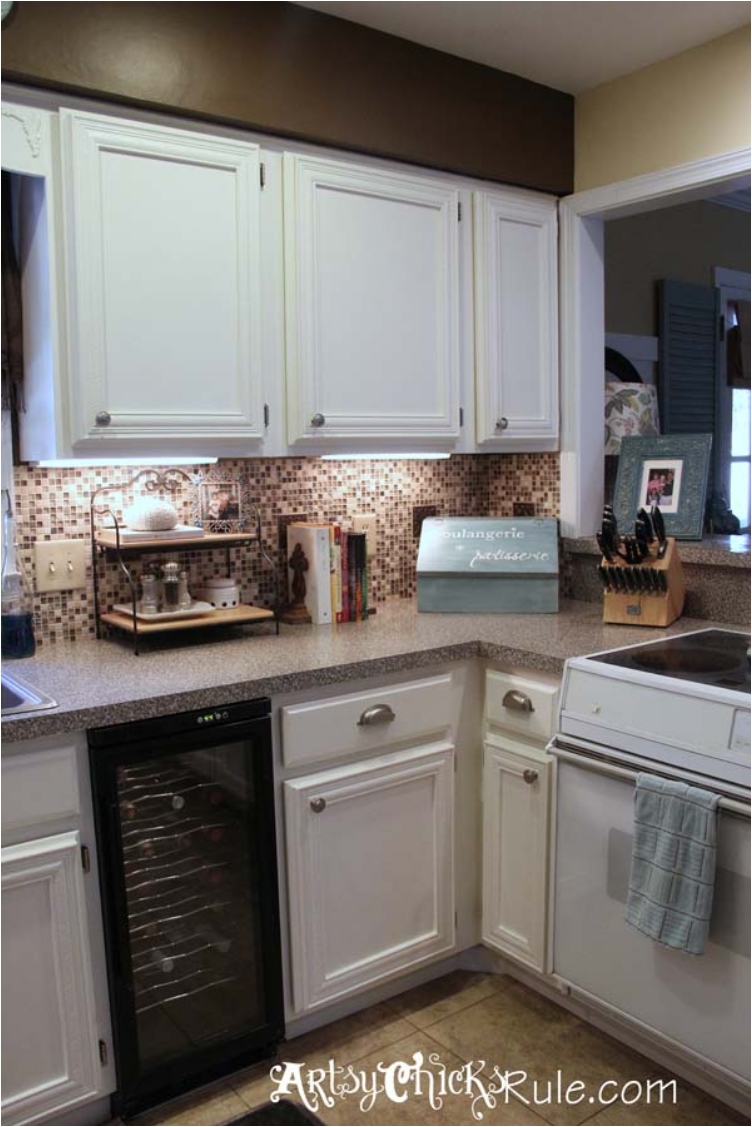 This is not a project—it's a mission. Few people gather the strength and courage to do a kitchen cabinet makeover. But once you start the project, you can be sure that something beautiful will come out of it. It might take you longer than expected to finish the project, but the end result is well worth it.
The dining table is one of the easiest ways to bring some color to the interior. You can always match the table legs to the surrounding colors, thereby creating a streamlined flow of color in the interior.
I love cartoons, and I know there are many other people who love cartoons as well. When it comes to Disney, Alice is one of the most colorful inspirations you can get. You can place the new bookcase in your bedroom, library room, or even the children's room. And if the children's room is your choice, call on your children for help.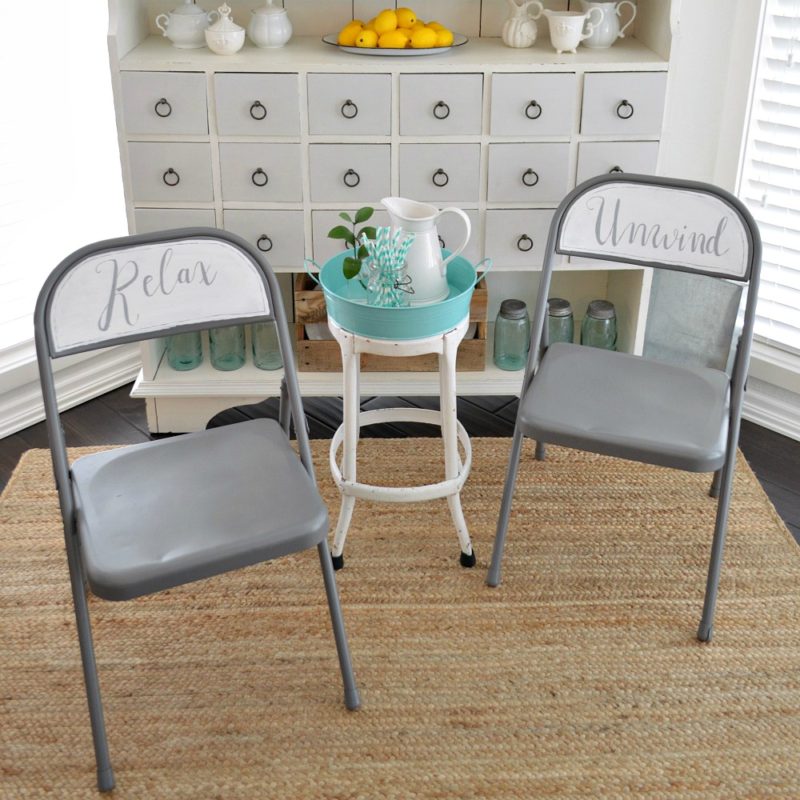 We had a dining table makeover, so it's only natural that we also have a chair makeover. Especially for those plastic chairs we love to use. Plastic chairs are so versatile, and you can decorate them in so many ways.
This is another larger project you might want to try in the living room. Some people have only a TV cabinet, but when you want to paint the entire entertainment corner, it will take you a bit more than a few hours. But in the end, I'm sure you'll be satisfied with the result.
These cubes are one of the most versatile furniture pieces you can find in your home. They can serve as a small coffee and tea table, or as chairs for a regular table. And those are just some options off the top of my head. I'm sure you can come up with many more.
In all this talk about cabinets, wardrobe cabins, dressers, and everything else, I forgot about the nightstand! It's another piece of furniture that you can use to add color to the interior of your home. Just be careful, though—I suggest you use calming colors, since this is piece of furniture you place in the bedroom. You don't want vivid and lively colors, like orange, there.
What I like about this project is that even transformed, the cupboard looks vintage. That is not something you can easily perfect. Kudos.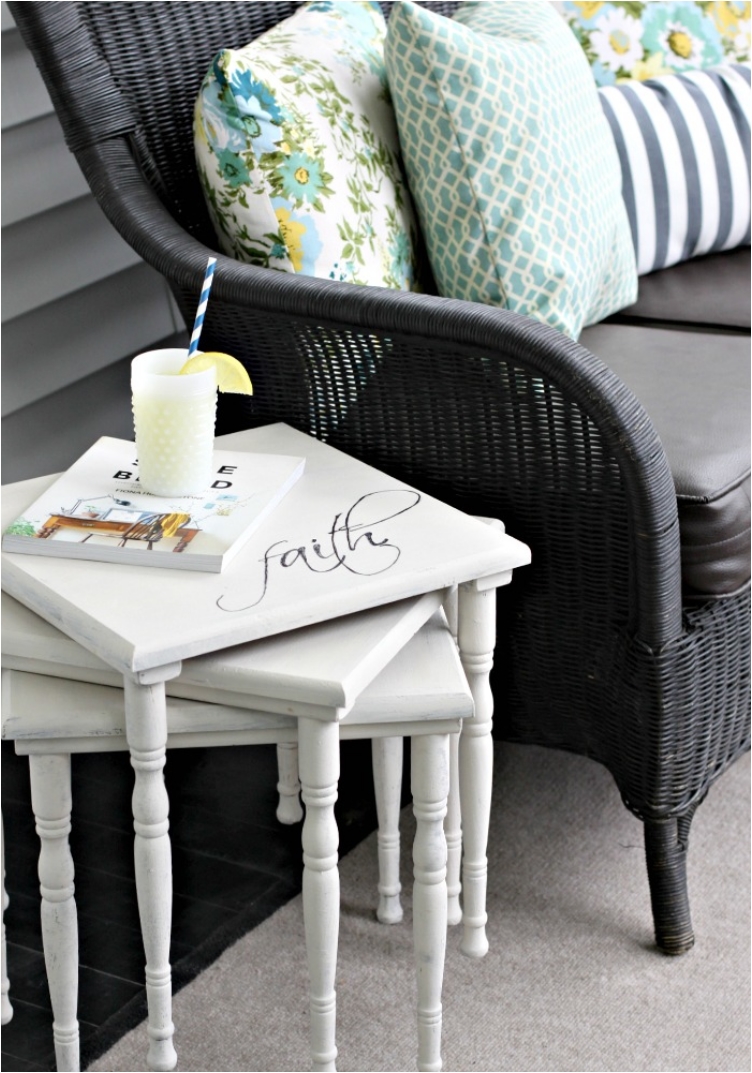 Stacking tables are very similar to cubes in that they are extremely versatile. In small apartments, small stacking tables are a better fit than one large coffee table. And you want your tables to look new, modern, and fresh.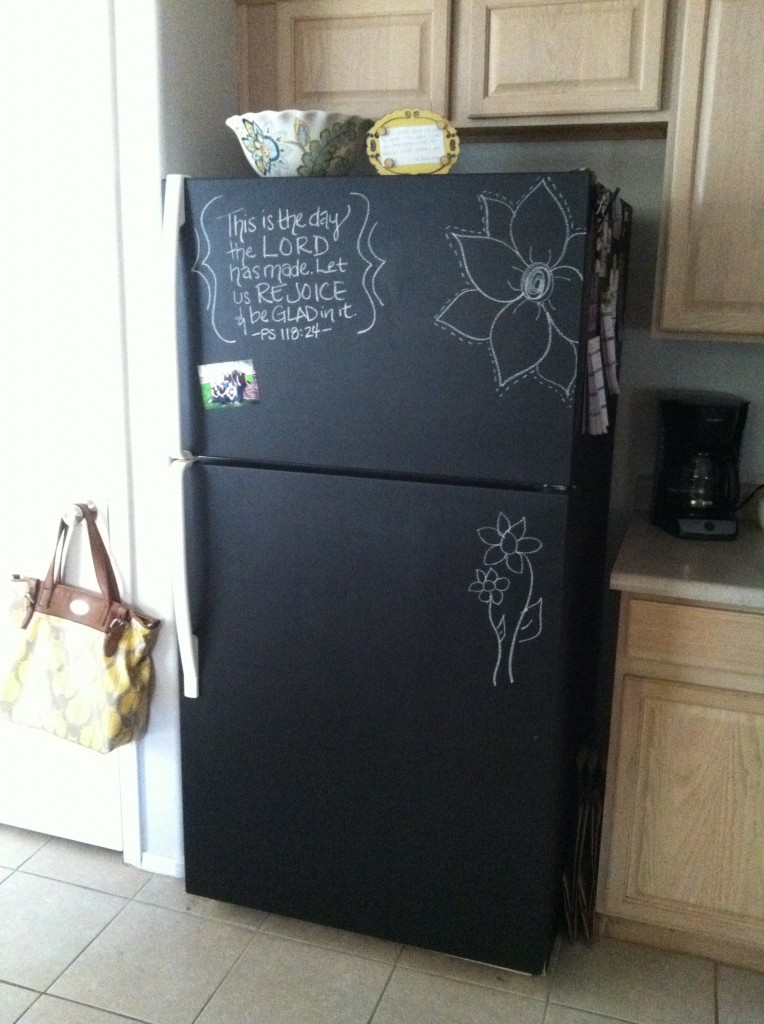 Yes, even the refrigerator can be painted over. When you use chalk paint for the fridge, you transform it into a regular chalkboard, and you can write all your reminders on the fridge. And when you look for something to eat in the morning, you'll be reminded what your tasks are for the rest of the day.
Similar to the refrigerator, this library book center can now serve as a reminder board. You will never again forget to return your books.
We finish with a very common piece of furniture: a cabinet.
As we've had several similar projects, I'd like to invite you to share any other ideas you may have.