Boys and girls fantasize about a threesome all the time. Some 10 or 15 years ago, a threesome was a taboo topic, same as homosexuality, bisexuality and so on. But nowadays, threesome has become a popular topic to the point it is considered an achievement. That being said, let's take a look at some celebrities that have enjoyed the combination of two girls, two boys or a boy and a girl in the same time.
1. Madonna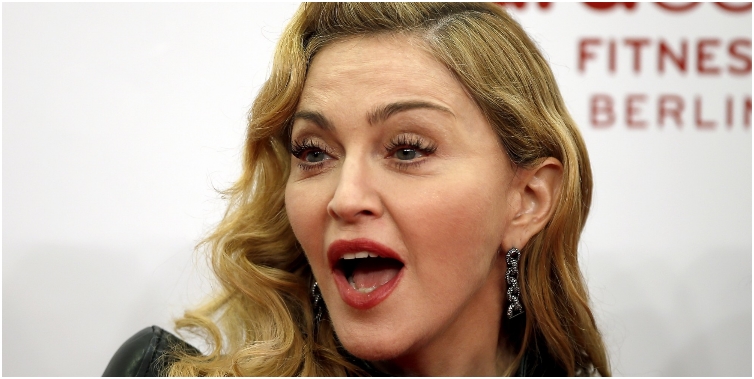 Madonna apparently had a threesome with Amber Rose and Kanye West. The rapper has denied the rumors, but Madonna and Amber haven't.
2. Eric Dane & Rebecca Gayheart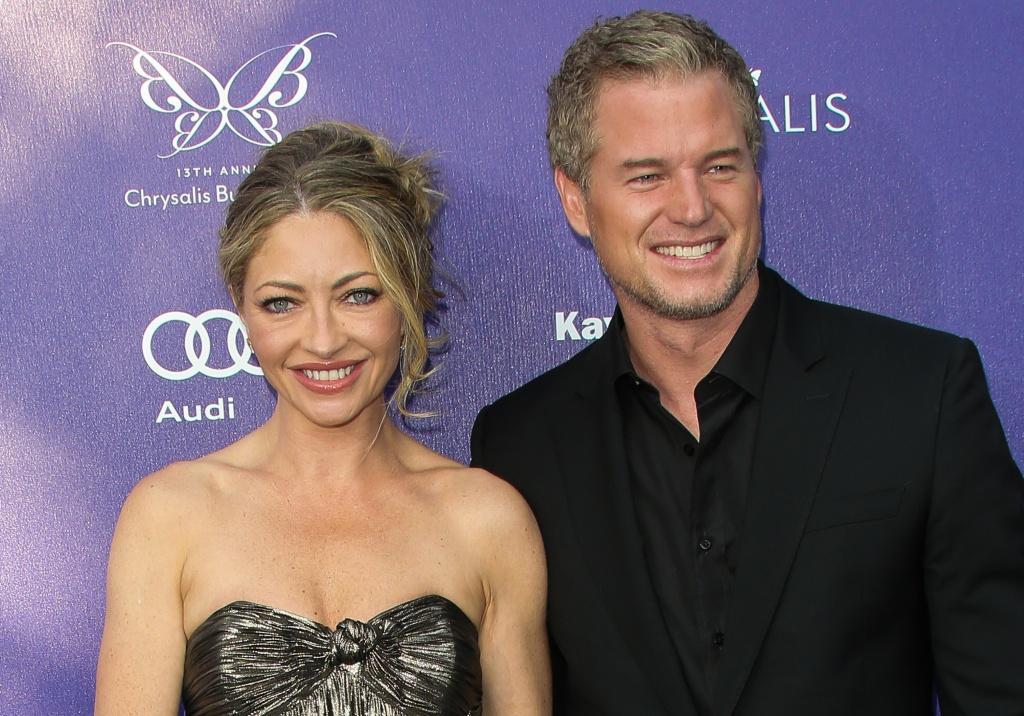 Eric and Rebecca are married for quite some time, but they always want to experiment and spice things up. They took things up to another level, inviting former Miss Kari Ann Peniche into their bed, and making a tape out of it. Talk about a threesome.
3. Gerard Butler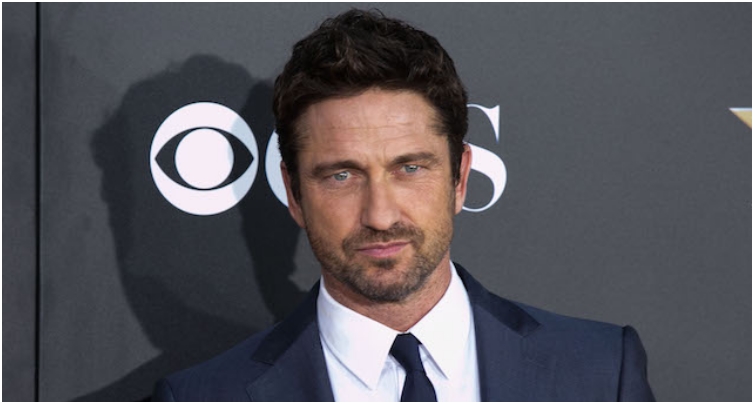 Gerard is not ashamed of admitting being a perv. In an interview with Alexa Chung in 2009, the famous actor admitted he constantly has perv imaginations. Asked if he had a threesome in the past year, he said he always does it.
4. Chad Johnson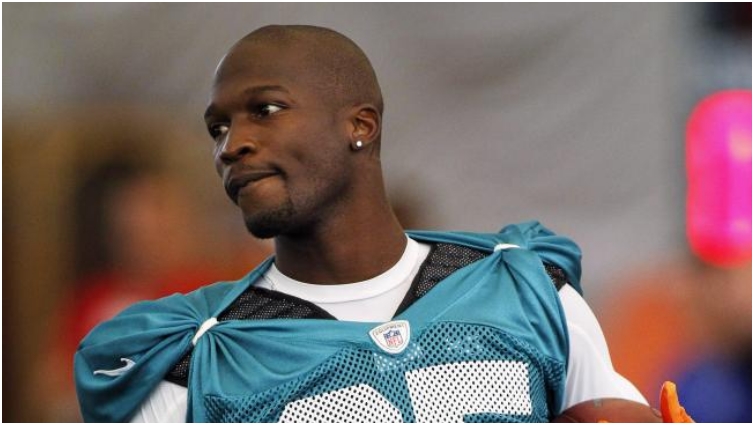 The former NFL star also made a sex tape of his experience. Like we said at the beginning, nowadays, having a threesome is an achievement, and men especially want to brag with that. Two girls appear on the tape with Chad. The NFL star has admitted he never intended for the tape to become public.
5. Olivia Wilde & Jason Sudeikis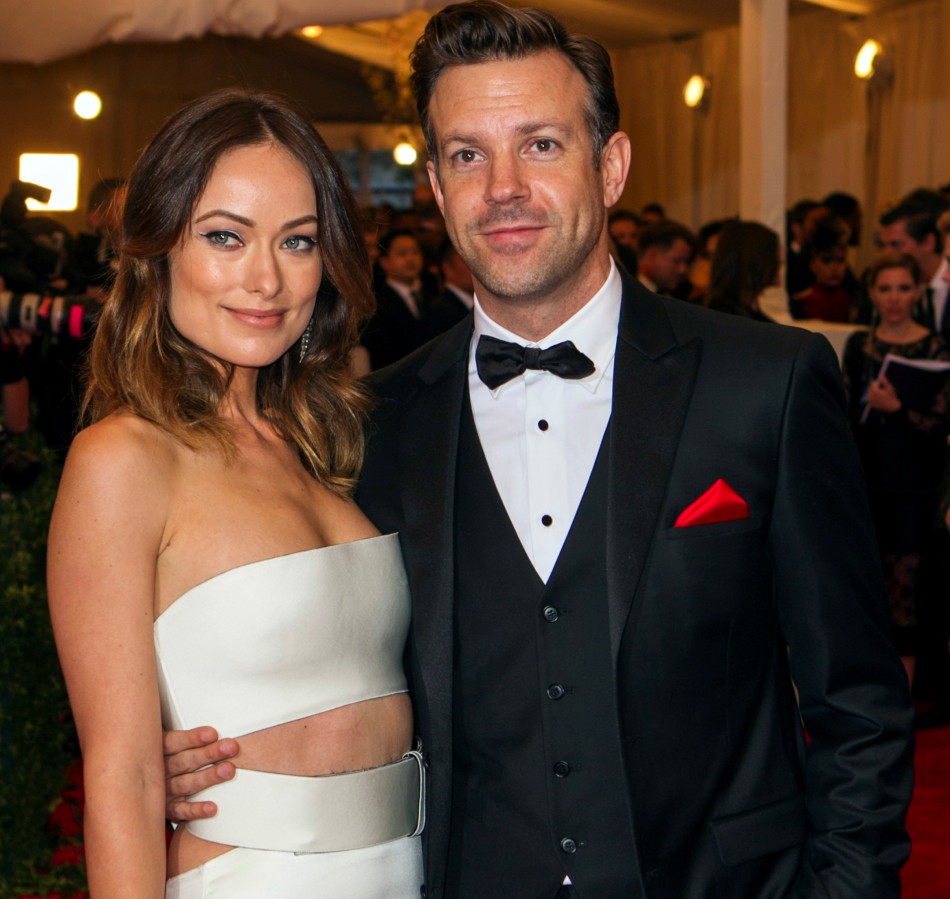 Olivia and Jason are one of the hottest and cutest couple in Hollywood. They occasionally rent a private room and sing, which is what keeps them interested and engaged in the relationship. But for his birthday, Olivia had a different idea of a private room. The actresses rented a private room with two strippers. The downside? Jason wasn't allowed to touch them. Olivia could, and she admitted she took advantage.
6. Vicki Gunvalson
The actress had a rough time in 2013. Being accused of being a hypocrite, video leaked showing the Orange Country Housewives star in a threesome. She responded to the rumors saying she never had a threesome, and was furious. But that didn't stop the rumors.
7. Angelina Jolie & Brad Pitt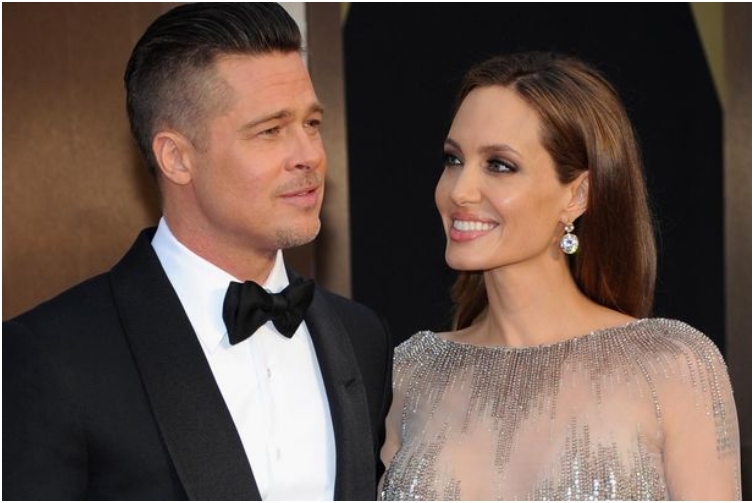 Brangelina has been involved in rumors for several threesomes, and all of them are juicy. For starters, there were rumors in 2007 that the couple invited Karolina Kurkova to their bed. And in 2010, rumors surfaced that they invited Jolie's colleague for the movie Tourist in the bed. If you are wondering who that is, it's Johnny Deep.
8.  Big Sean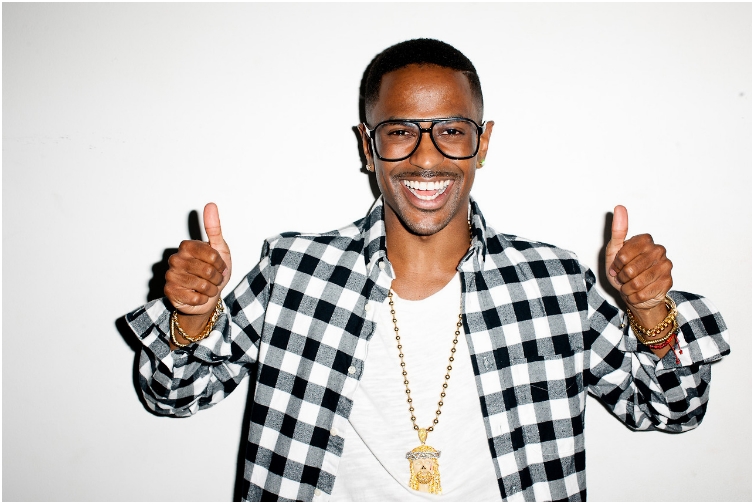 Big Sean even made a song about his threesome, called "Mona Lisa". He said afterwards that threesome is something that he had to experience, a "bucket list item" if you like.
9. Miley Cyrus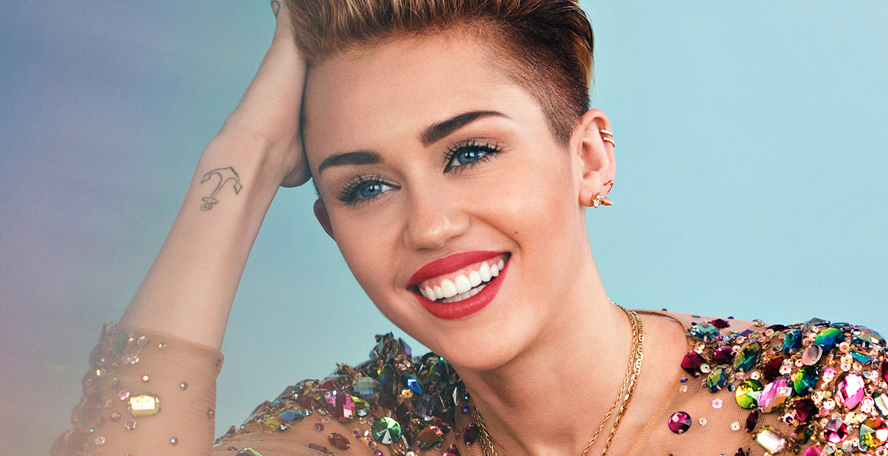 The rumors surfaced in 2014 that Miley has had a threesome with fellow colleague Wayne Coyne. She dismissed the rumors since, but you can never be sure with Miley. After all, she has a sex tape, is openly bisexual, and filling the newspapers with juicy headlines is kinda her thing.
10. Trey Songz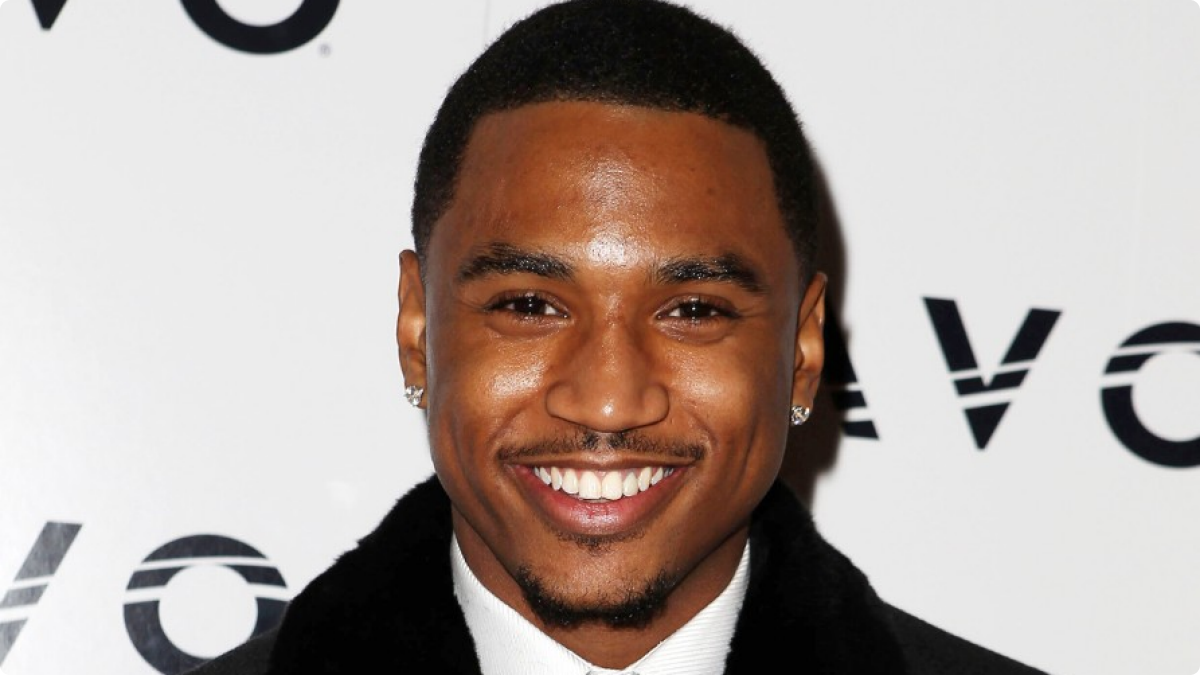 You cannot classify a threesome with just kissing, but in this case, let's say it works. Trey once invited two females from the audience during a concert in London on stage, and made out with both of them. Case closed!
11. Martha Stewart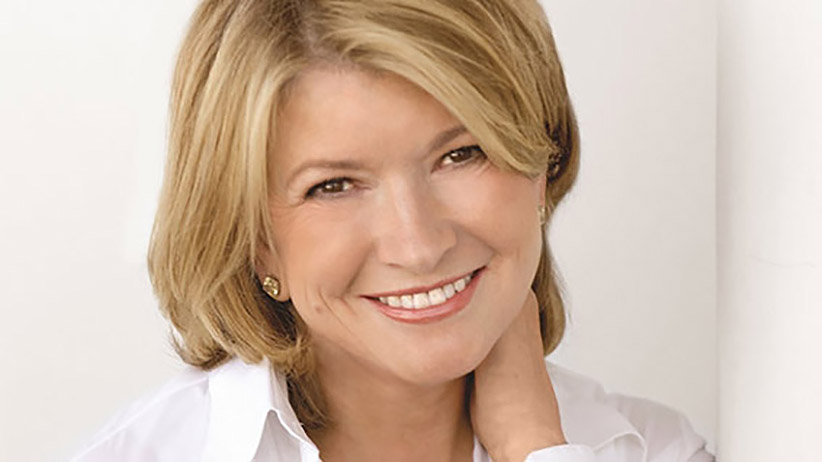 We all know Martha Stewart as this cooking chef, humble and the perfect woman you want in your home. Well, turns out she has a kinky side as well. During an interview in 2013, she admitted that she enjoys sexting, she had a one night stand, and "maybe" a threesome. What does that maybe stands for, nobody knows.
12. Lamar Odom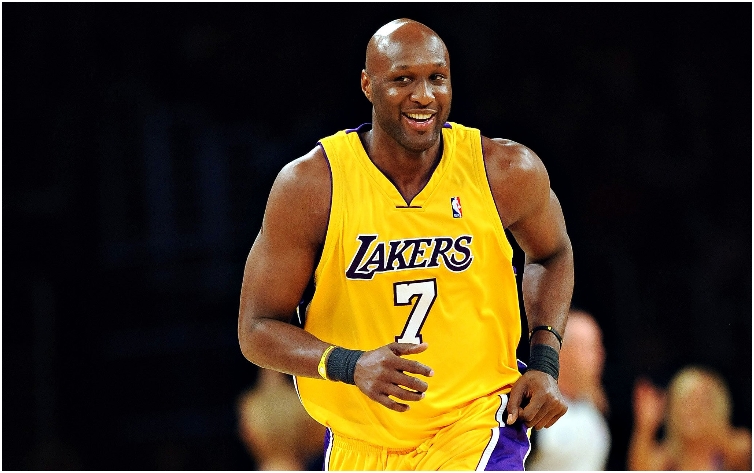 Having a threesome is an achievement for many, but for some, it can mean an end to their marriage and relationship. Take Lamar Odom for example. He was married with Khloe Kardashian, but he was also having a mistress. Apparently what put en end to their relationship was Khloe walking in on him with Jennifer Richardson (his mistress) and another lady in bed. Odom and Khloe broke up, but they got back together after Odom suffered an overdose.
13. Ashton Kutcher and Demi Moore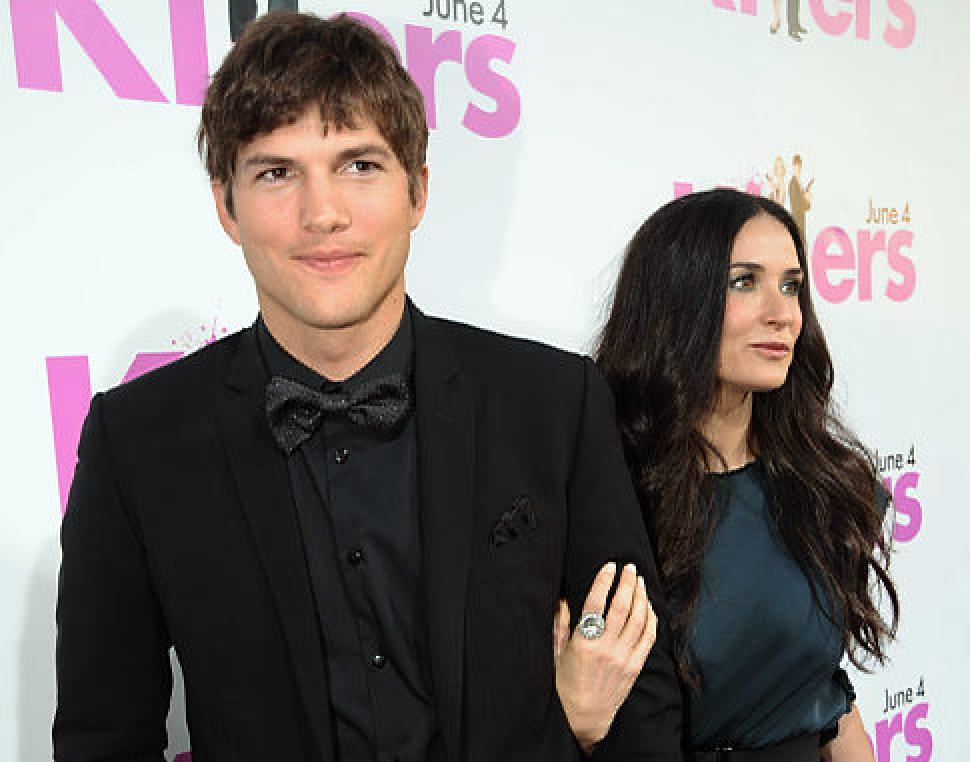 Demi is openly bisexual, and has also stated that Ashton couldn't always give what she wanted. The two were married for quite some time, and there were rumors that Moore occasionally invited other women in bed with them, just so she can satisfy her needs.
14. Kid Rock And Scott Stapp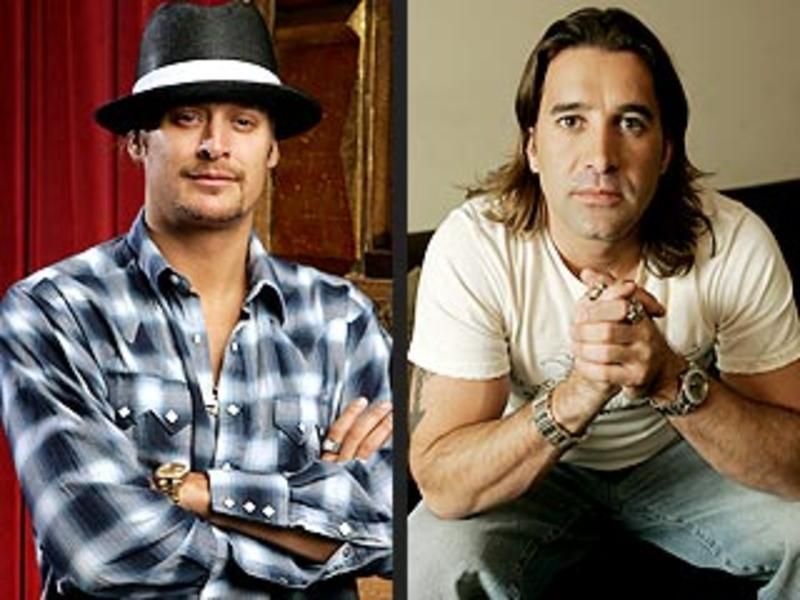 Threesome is a kind word to what these two had. Rumor is, Kid and Scott invited few ladies in their tour bus, and had an orgy. And they even filmed it. Years later, Scott accidentally revealed the sex tape, and Kid Rock was furious, saying that Scott is an idiot for admitting the tape exists.
15. Lindsay Lohan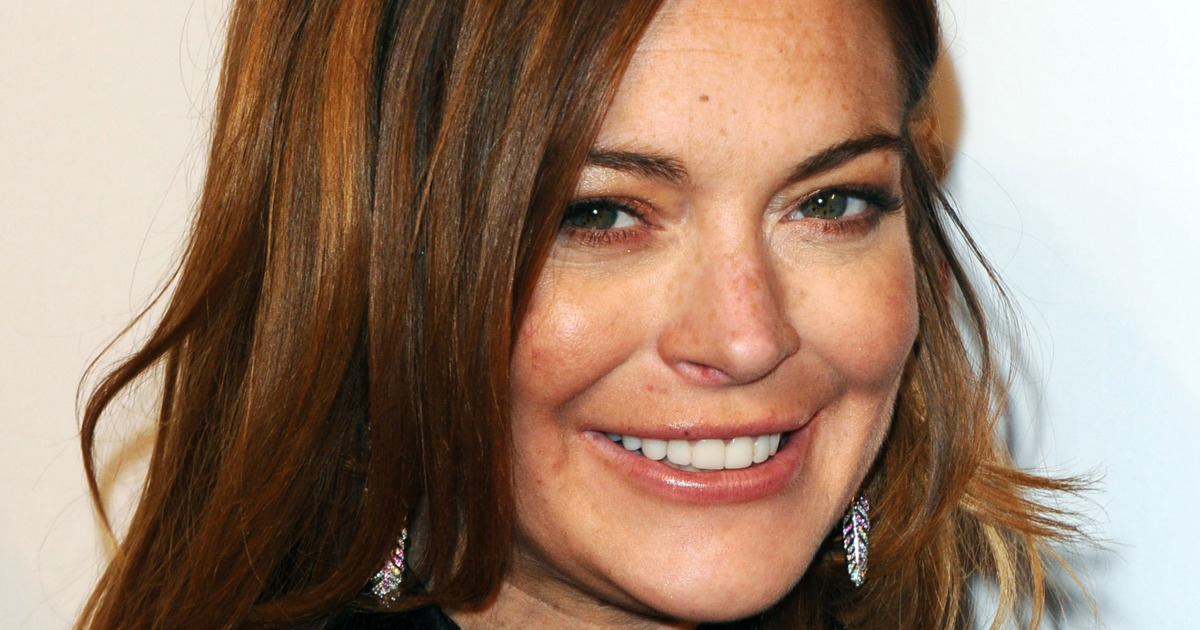 What is worse than having a sex tape? Having a sex tape where you have threesome, published on porn sites such as Pornhub. At least she got a professional porn actor as her partner. Lohan was once in a dark place in her life, and during those controversial years, one can say she went all-in, sex tapes, public catastrophes and so on.
16. Robin Thicke And Paula Patton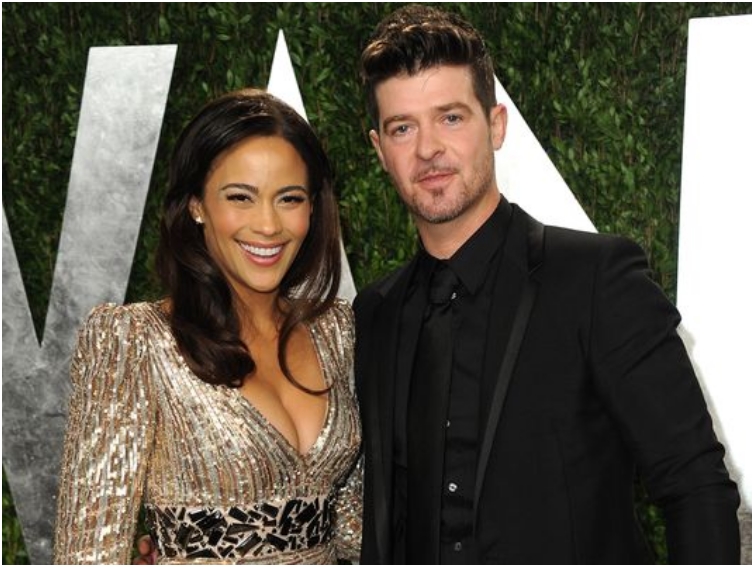 As we said at the beginning, a threesome can destroy your relationship. The singer and the actress were in a triangle affair with their masseuse for two years. And that was okay for Paula, as long as it was occasional fun. However, she later found out that Robin had a separate relationship with the masseuse behind her back. She couldn't forgive him.
17. Alex Rodriguez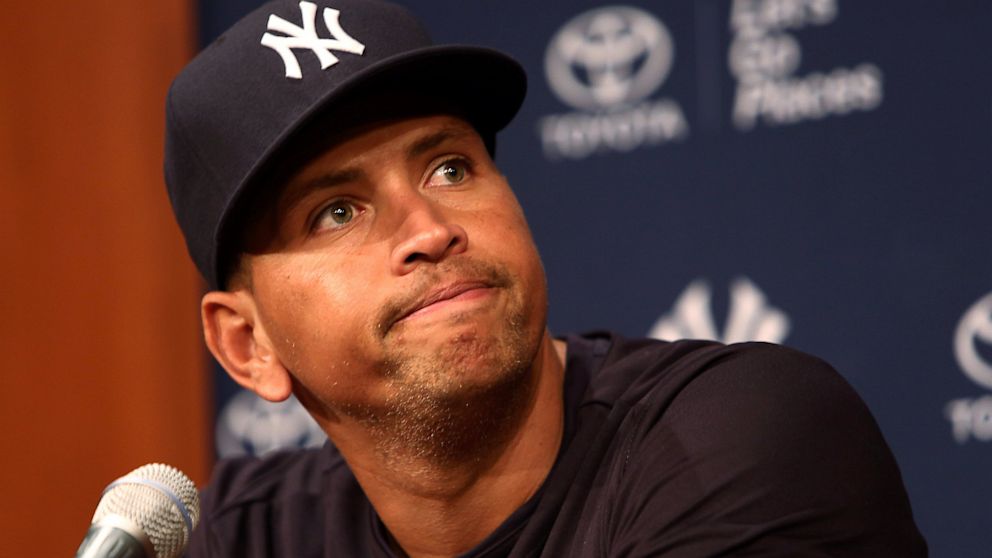 The NFL star didn't just want to have a threesome. He wanted the "professional" experience. So, while in Paris, he hired hookers to come to his hotel and have fun.
18. Chris Brown, Karrueche Tran, & Draya Michele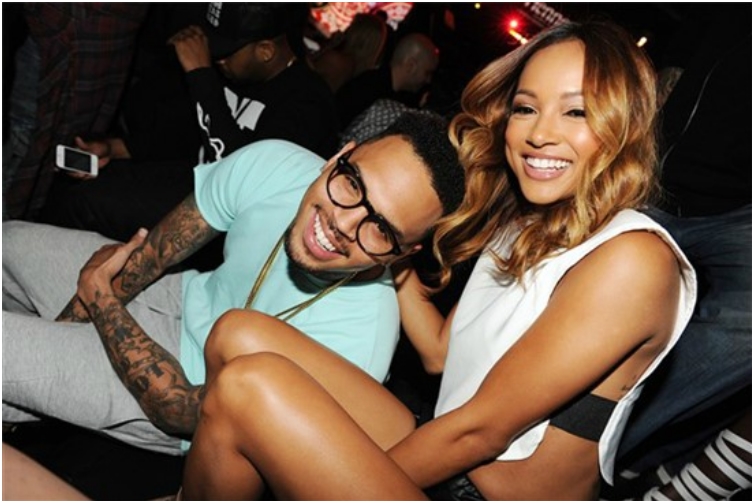 Inviting your ex into a threesome with your current lover is not a good idea. Chris Brown found that the hard way. Even though he managed to enjoy sex with both ladies once, the consequences were not friendly for him. Karruche dumped him shortly afterwards.
19. 2 Chainz
2 Chainz has some experience in having sex with multiple women. And one can say he is way advanced. While many people experience their first threesome in their 20s or 30, 2 Chainz had a threesome when he was in 7th grade. Talk about a seductive young kid.
20. Jane Fonda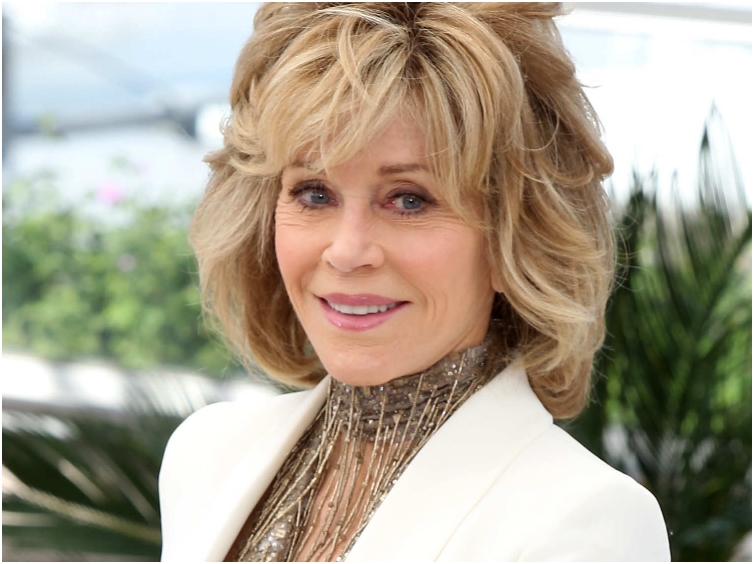 Jane was a sex addict, that much is known nowadays. But what turned into a sex addict was her husband Roger Vadim. They constantly enjoyed group sex, sometimes with a male, sometimes with a female guest. Her biography even states she invited Jack Nicholson once into the party.
21. Russell Brand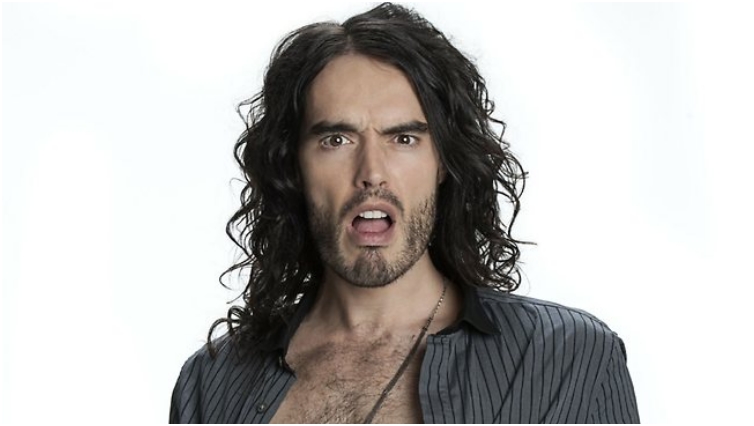 Russell believes he is so good in threesomes, that he even has a guide for people who want to try for the first time. And if you thought he is a perv, think again. According to Russell, he is into threesomes because he is a romantic, and wants to find the one.
22. Samantha Ronson & Christina Aguilera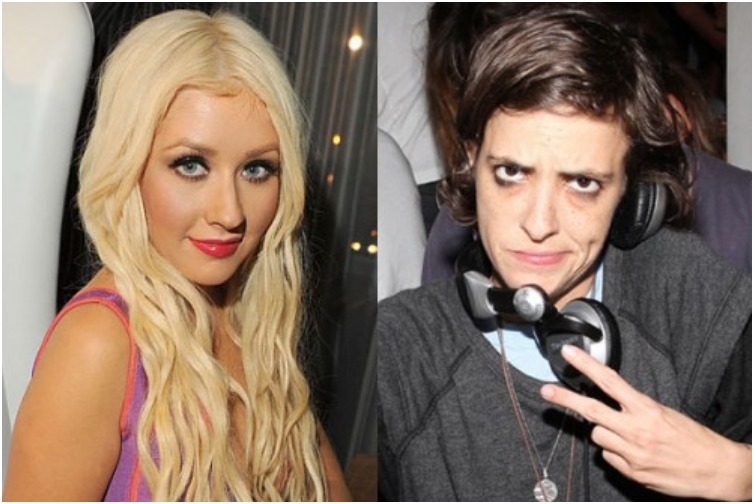 Christina and the DJ were in an open relationship for quite some time. Nowadays, Christina is happily married with a husband and has a child. But back when she was dating Sam, she had a couple of threesomes.
23. Rob Lowe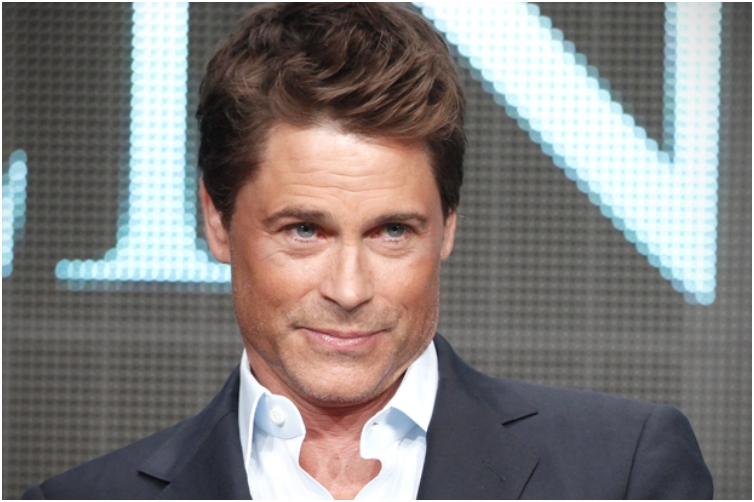 Fun fact, Lowe's threesome was filmed, and it turned out, one of the two girls in the video was underage at just 16 years old. But years later, Rob admitted that the sex tape scandal was the best thing that has happened to him. It helped him grow as a person, and see the world from a different perspective. On the Oprah show, Lowe said that the sex tape accelerated his alcohol addiction to the point where he had to become sober. He hasn't had a drink in 20 years.
24. Kim Kardashian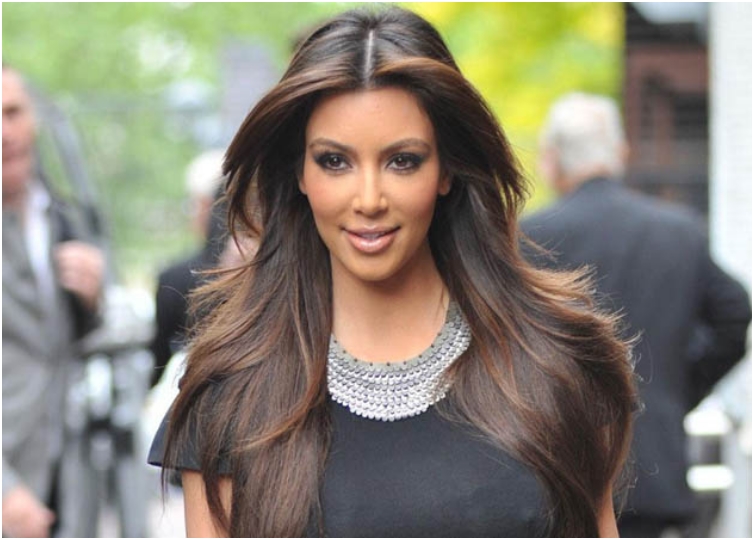 Kanye West was in bed with two bombshell beauties. You can say Kanye couldn't see anything with two pairs of big breasts around him. Kim was the one responsible for the hookup, as she invited Amber Rose in bed with her and Kanye.
25. Charlie Sheen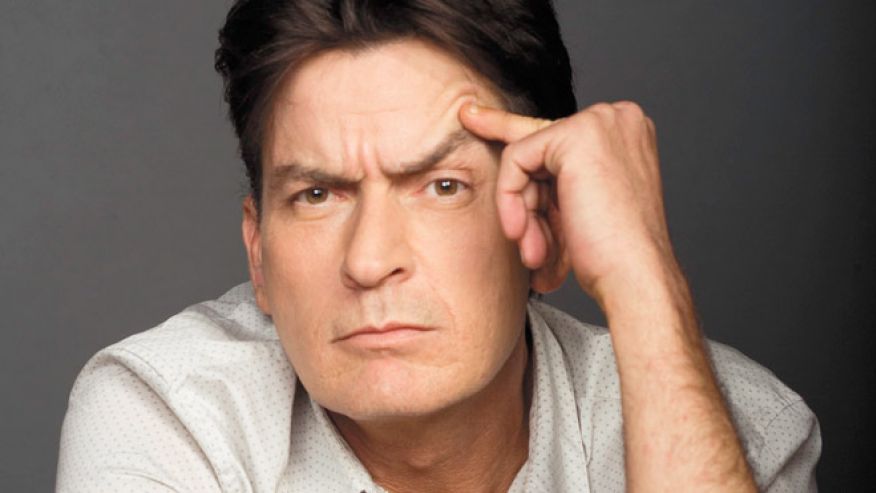 Charlie has been part of so many threesomes in his life. And that was during the period he was dating a porn star, Bree Olson. Charlie and Bree had threesome with his then wife Brooke Mueller.
26. Jason Biggs & Jenny Mollen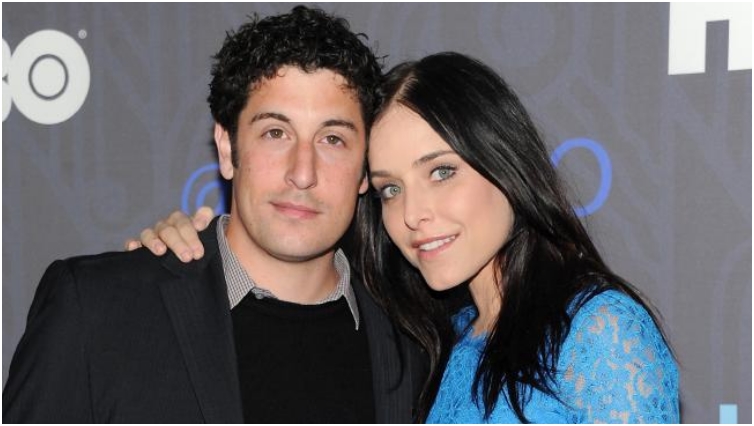 In 2014, Jenny hired a hooker for his husband's birthday. After the event, Jason went on and said that the threesome was actually comical.
27. Lady Gaga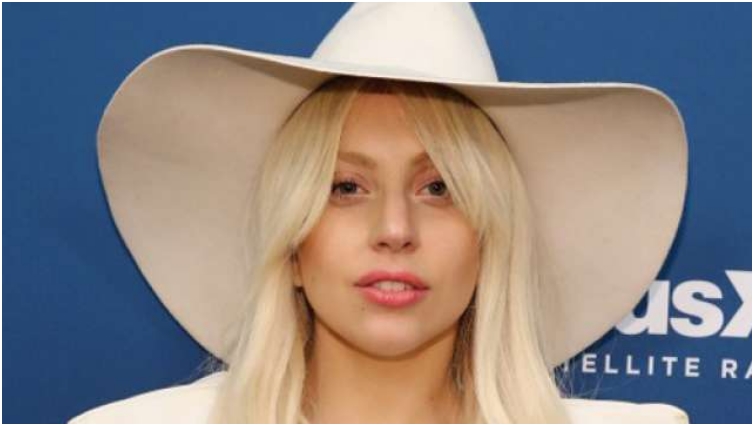 Gaga reportedly had a threesome with actor Taylor Kinney and Monica Raymund. Monica is known as one of the biggest supporters for lesbian and bisexual rights in Hollywood, and Gaga wanted to try her out.
28. Tiger Woods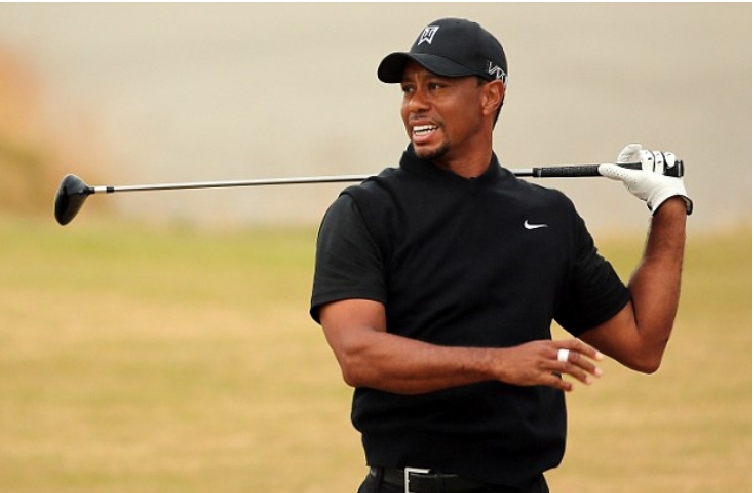 Love affairs destroyed Woods life and marriage. His wife caught him with his mistress, but also found out about several other love affairs. For example, he has once paid two Arizona professional girls to have sex with him. Fun fact: Tiger was turned on when having threesome with another man, according to his mistress Tami Erin.
29.  Henry Miller, June Miller & Anais Nin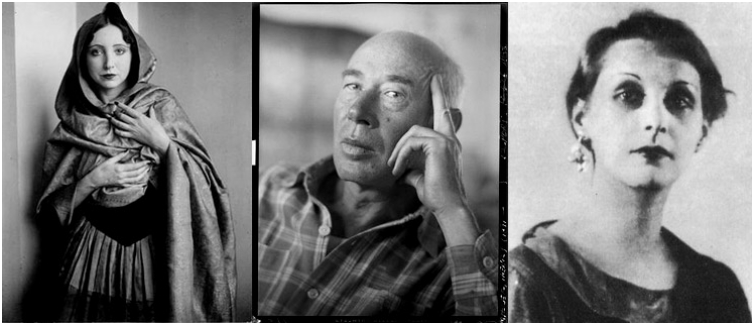 When Henry and Anais met in Paris for the first time, both were married. But that didn't stop them from having an affair that resulted in countless love letters between them. Henry's wife, June, decided that a threesome might be a way to satisfy her husband and get him back in the same time.
30. John F. Kennedy, Elizabeth Taylor, & Robert Stack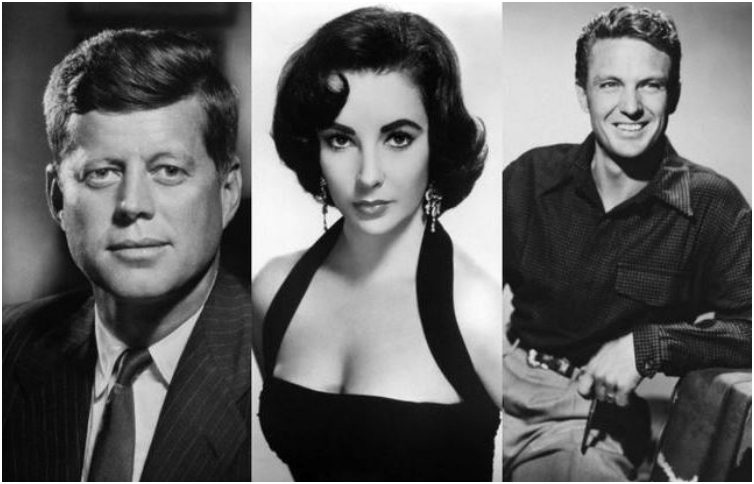 Elizabeth Taylor had a thing for American presidents. In her memoirs, she wrote that she once had a threesome with JFK while he was president, and actor Robert Stack. The three hooked up in the pool, as JFK was known for swimming nude. In her memoirs, Liz describes the sex as one "wild experience". She also had an affair with Regan.
31. Clarence Thomas
Retired federal prosecutor Lillian McEwen, who is now 70, dated Thomas for seven years before he married. During those seven years, she and Thomas enjoyed couple of sex adventures. A month ago, she admitted that she had threesome with the controversial Supreme Court judge and some of his female colleagues.
32. Kanye West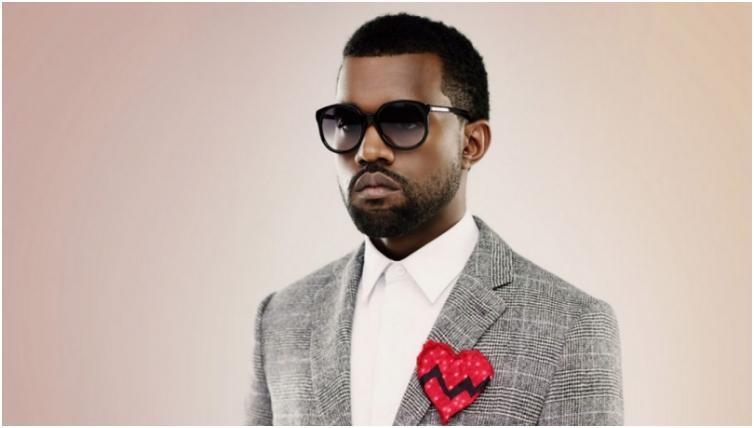 We already stated that Kanye West had a threesome with Kim Kardashian and Amber Rose. But what is interesting is that there was a sex tape on his laptop that was stolen. Apparently, the rapper paid huge amounts of money for that tape to stay hidden.
33. Steven Tyler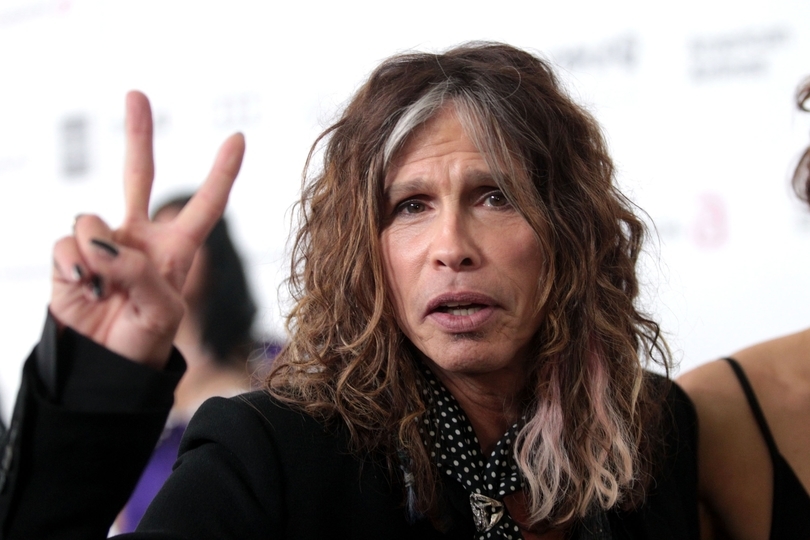 If there is any doubt that Tyler was a sex addict from young age, there isn't any more. In 2009, the lead singer of Aerosmith admitted he had his first sexual experience at the age of 7, and with two twins nevertheless.
34. Hugh Hefner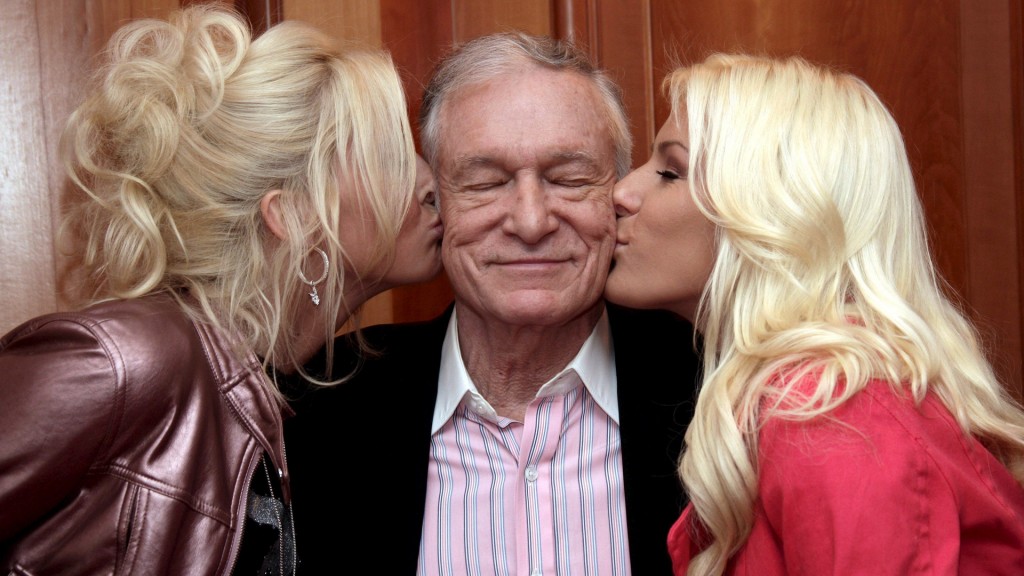 Kendra Wilkinson, Crystal Harris and many other women have experienced a threesome with the king of Playboy. One can say that he's experienced quite a few threesomes in his playboy mansion, but Kendra and Crystal are the only two bunnies to admit it.
35. Beyonce and Jay Z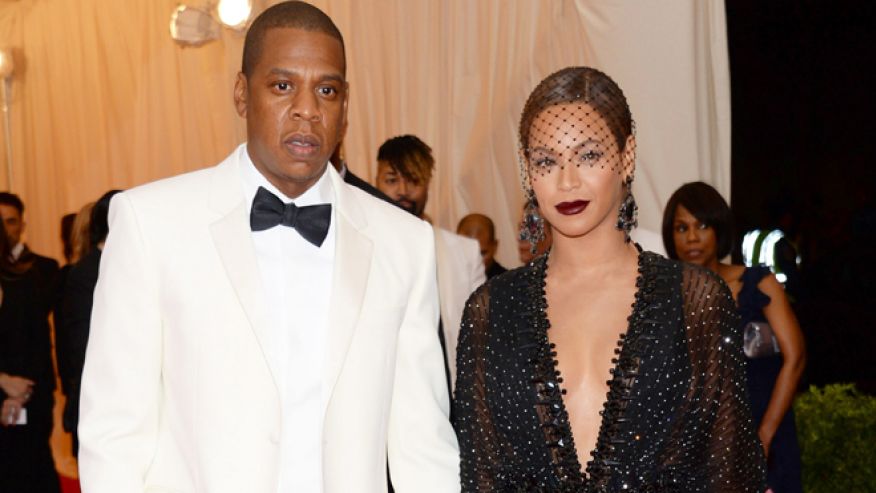 Jay Z signed Rita Ora in 2012, and instantly launched her career. But sources say that there was a reason why Jay Z helped Rita. Apparently, his wife, Beyonce was very fond of Rita, and the couple had a threesome with the young singer. The rumors were never confirmed.
35. T-Pain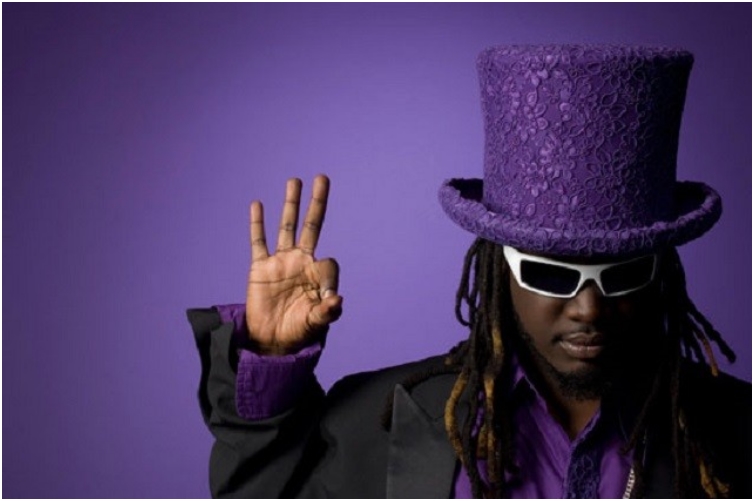 T Pain is married to a wife that loves to get kinky. The rapper has said in an interview that he and his wife enjoy threesomes with other women all the time. Their first such experience included a Costa Rican prostitute.