When you think about it, not all of us age gracefully. Or better said, not all of us age the same way. Some age gracefully, some are wrinkled by the age of 30. What is the reason? Well, alcohol, stress, illegal substances and other factors can have a toll on your looks.
And I am sure you've heard the age old saying that looks can be deceiving, and you shouldn't judge a book by its covers. Well, it seems both of them apply to Hollywood as well. Two individuals, same age, and extremely different look.
But just think about it, I am sure you have friends that look extremely young for their age, and extremely old for their age. Here are some examples from the world of celebrities.
1.  Rosie Huntington-Whiteley And Lindsay Lohan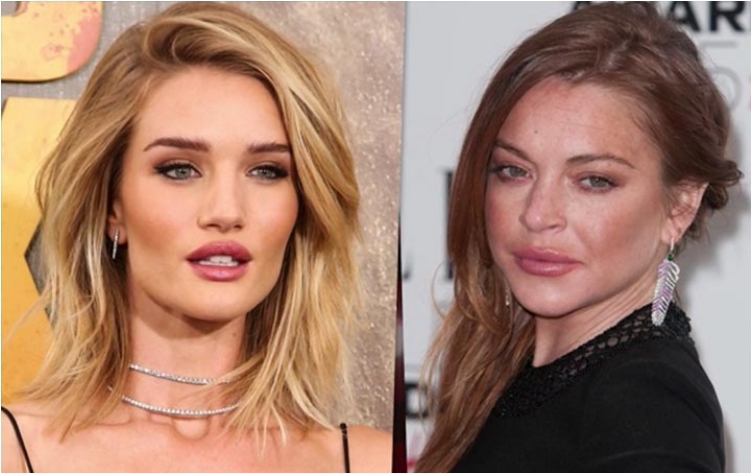 It is hard to believe that Lohan is just 30 years old. It seems like forever when she was a child star, and she starred in movies like "The Parent Trap", or when she was a teenager in "Mean Girls" and "Freaky Friday". But suffice to say, she has not aged gracefully, and alcohol can do that to you. Rosie, on the other hand, is one of the most beautiful women in the world.
2. Seth Rogen And Harry Shum Jr.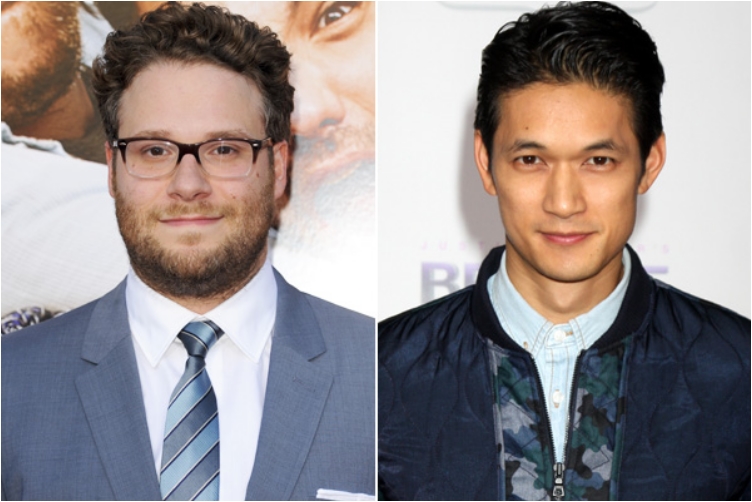 To be honest, both Seth and Harry look like they are in the mid 30s. But on first glance, you'd say they is five to six years age difference. Nope, both are 34 years old.
3.  Adele And Vanessa Hugdens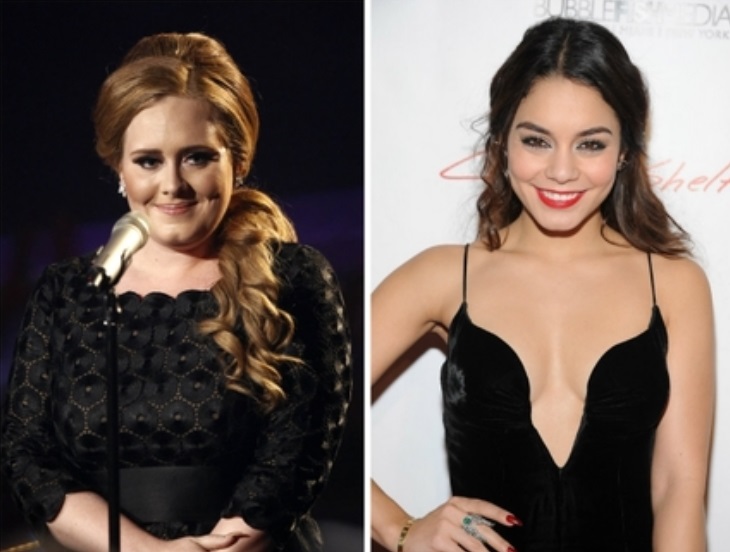 From the moment Adele became a music star, nobody believed she is just a teenager. She looks, dresses, and carries herself as a much older person. One would say she is a 40 year old diva. But nope, Adele, and Vanessa are still just 27 years old.
4. Will Smith And Terry Crews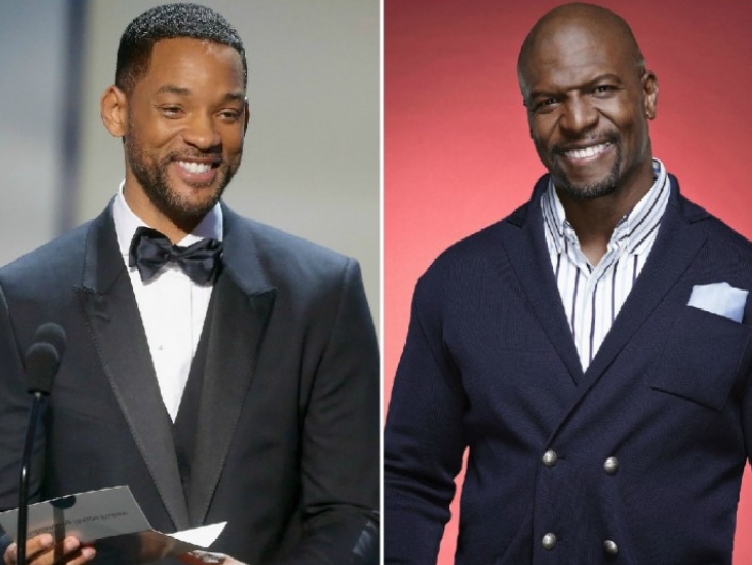 Neither has hit the magic 50 number, but Terry looks like he is a grandparent now. He has always had that old badass guy look. And nothing has changed over the years. Will was looking much younger some three to five years ago, but it seems like age, and hair color has caught up with him. These two are 47 years old.
5. Taylor Momsen And Ariana Grande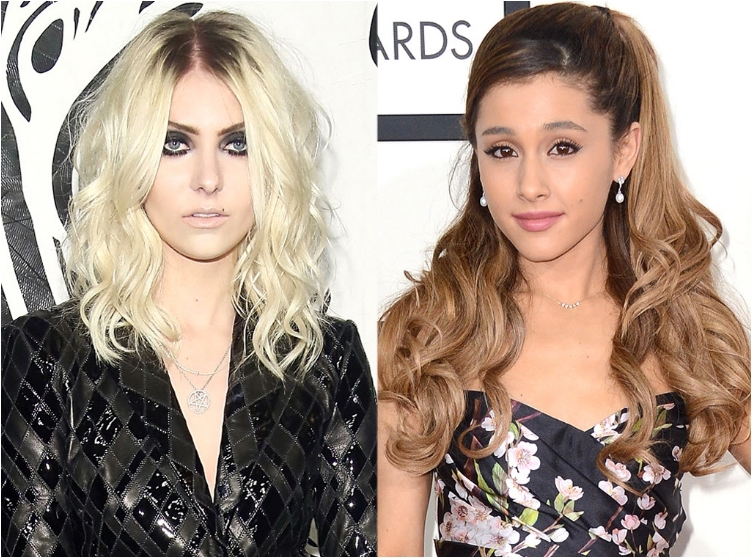 Ariana just turned 23 years old. Taylor is the same age, and when she starred in Gossip, she was just an innocent girl. But she has taken the world by storm after that, namely doing some illegal stuff, like drinking and drugs. Additionally, she is wearing dark and gothic-like makeup all the time, which only makes matters worse.
6. Robert Downey Jr. And John C. Reilly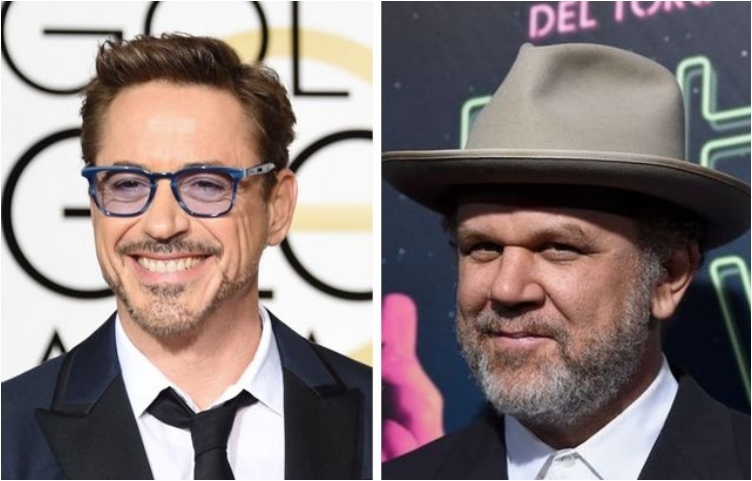 These two crossed the Magic 50 number a year ago. And even though Robert is the one doing alcohol and drugs, he managed to restore his life, and now looks like one of the sexiest men in Hollywood. John is not bad himself, but age has caught with him, and his hair and beard color.
7. Robin Wright And Halle Berry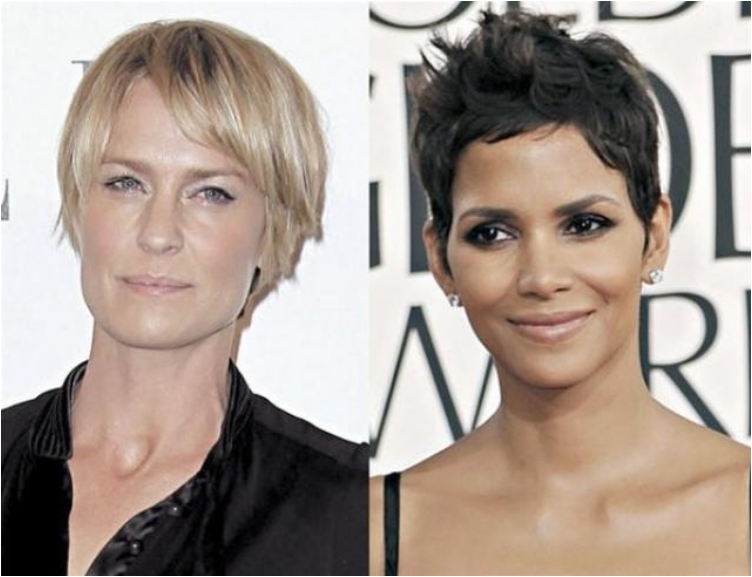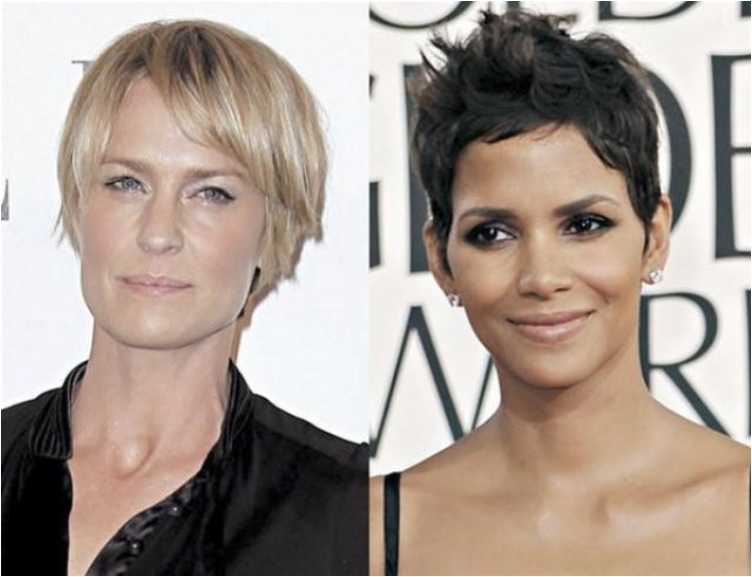 Halle turned 50 this summer, but that didn't stop her from looking as stunning as ever. It seems like forever when she had that James Bond girl OMG moment. But when you think about it, her sexiness is still there. The same cannot be said for Robin Wright.
8. Vin Diesel And Paul Giamatti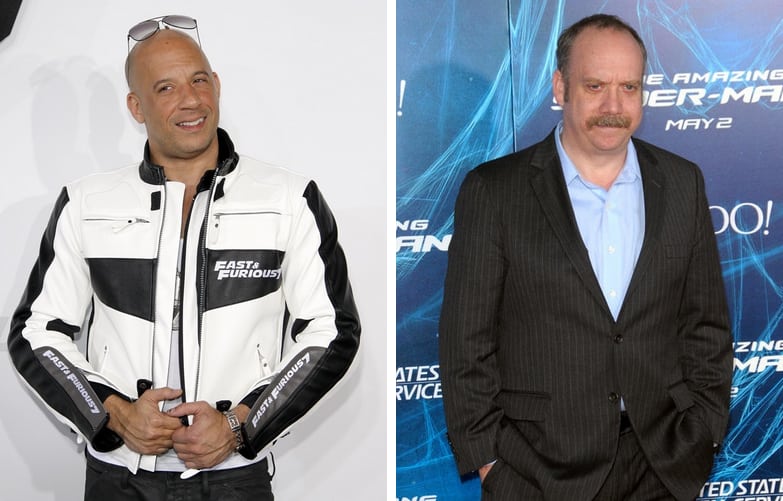 Sometimes, the way you dress and the way you carry yourself makes all the difference. Can there be a better example than Vin Diesel and Paul Giamatti? The former works out, carries tight clothes and leather jackets, while the latter is always in suits that look like they are size larger. And that is why you think Paul has 60 years, when in reality he is just 49 years old.
9. Jamie Lee Curtis And Michelle Pfeiffer
Let's be honest for a moment, Michelle was always a sexy woman. There was a time when she was considered one of  the sexiest women in Hollywood. But starring as Cat Woman in Batman would do that to you. She was stunning as Selina Kyle, and she is still very good looking woman. Jamie, on the other hand, looks good, but not as sexy. And her hair color has turned white. But Curtis had alcohol troubles through her life, and that matters.
10. Liam Hemsworth And Thomas Brodie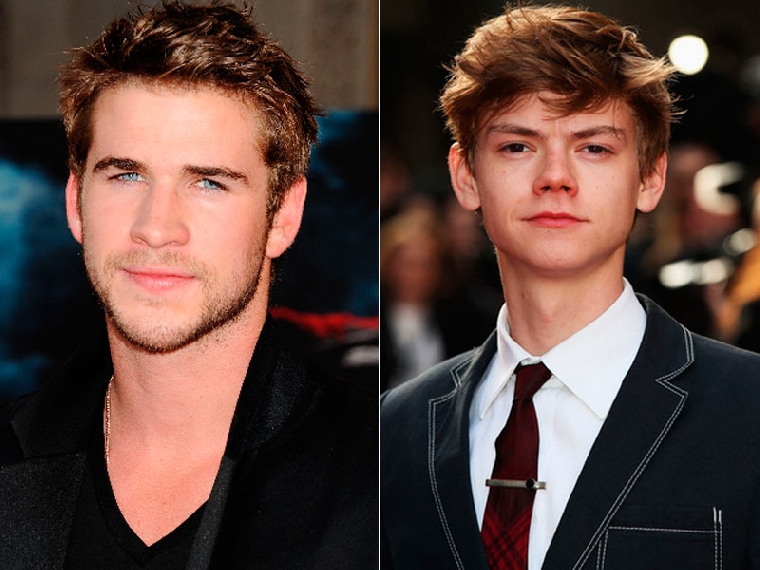 When we saw Thomas Brodie in Game of Thrones, we all thought how can this kid have 20+ years? Well, as it happen to be, he has. He looks much, much younger. But hey, good for him. Hopefully he can look like this when he is 40 years old.
11. Elle Macpherson And Courtney Love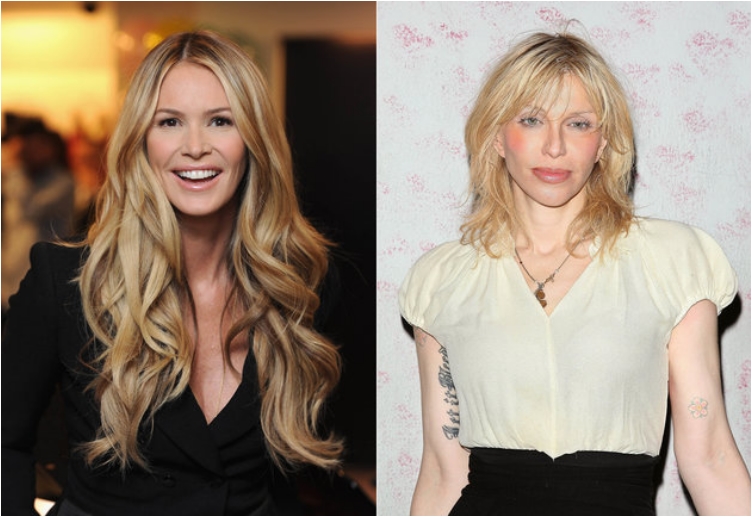 Elle has been so successful in keeping her looks, that she has started publishing books and videos "How to live like a supermodel". She was one of the most successful women on the runway, so it is only logical that she has managed to turn that success into another business. On the other hand, Courtney is not looking bad, but she was a punk and grudge singer, and we know they wear lots of makeup, drink and much more.
12. Jim Parsons And Andrew Lincoln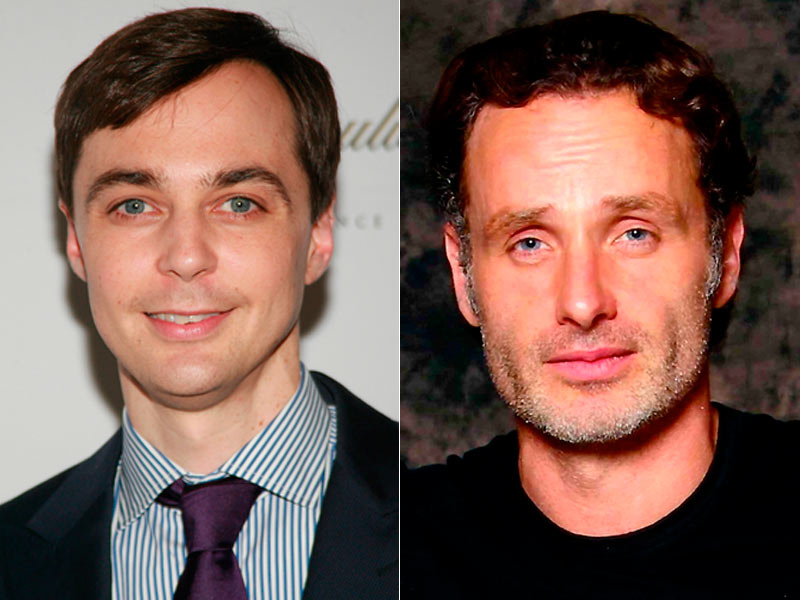 I've been watching the Big Bang Theory since it started, and I still cannot believe Jim Parsons age. He looks like a teenage boy. He is so cute and adorable, you would not believe he is now 43 years old. Truth be told, he can look serious when he wants to. But his boyish looks are just perfect for the role of Sheldon. Hard to believe he and Andrew are same age.
13. Kylie Jenner And Maisie Williams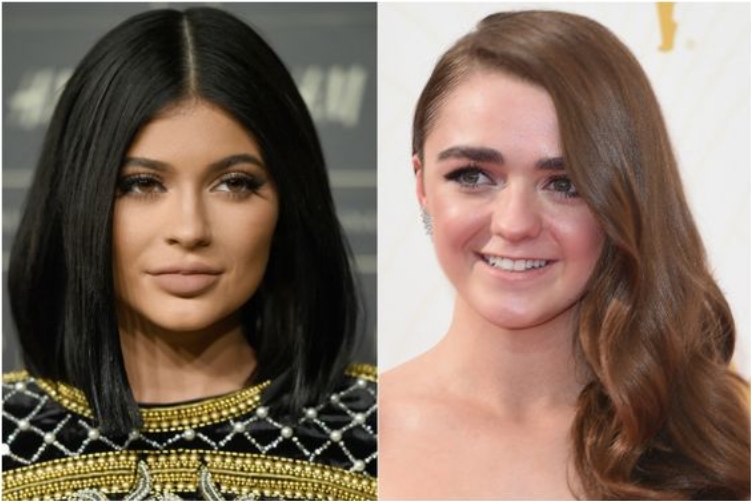 We all knew Maisie is a little girl. And before a while, she openly said her mother did not allow her to read the Game of Thrones books. The explanation, she was too young. And while she has that girly, teenage look, Kylie looks much sharper. She is also 19, and she looks like 19 years old, but the way she carries herself is way different.
14. Brad Pitt And Quentin Tarrantino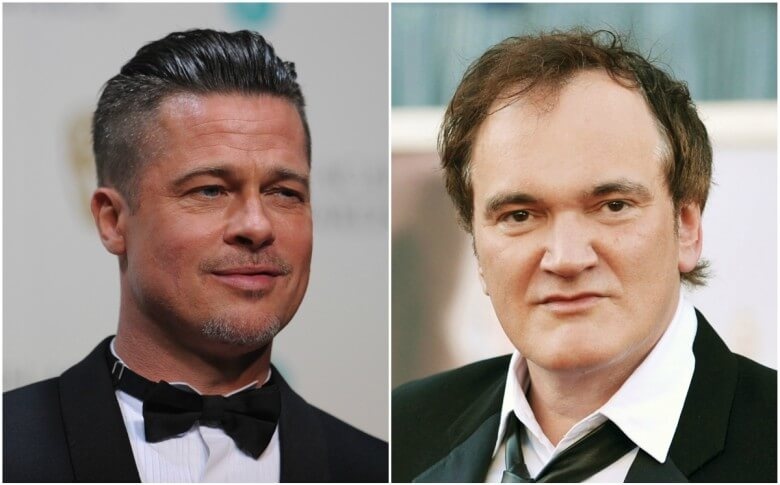 It is just impossible to say that someone looks younger than Brad Pitt on 50+ years. But while Pitt has age marks, namely his white hair and beard, Quentin seems like he doesn't aged a bit since he was 30. But hey, both look extremely good for a 52 year old person.
15. Michael Gambon And Chuck Norris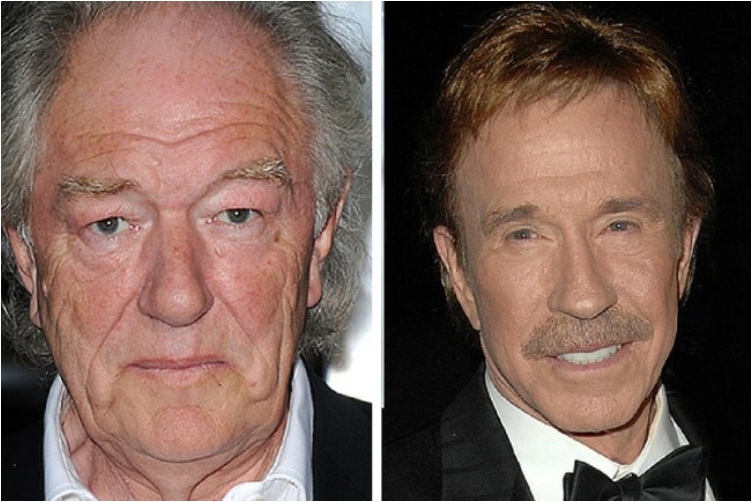 It's just impossible to imagine that Chuck Norris is actually 76 year sold. Have you seen how he looks? I cannot believe he is 76 years old. On the other hand, I have no troubles believing Michael is 76. I guess Chuck is working out at the age of 70.
16. Tom Hiddleston And Joseph Gordon-Levitt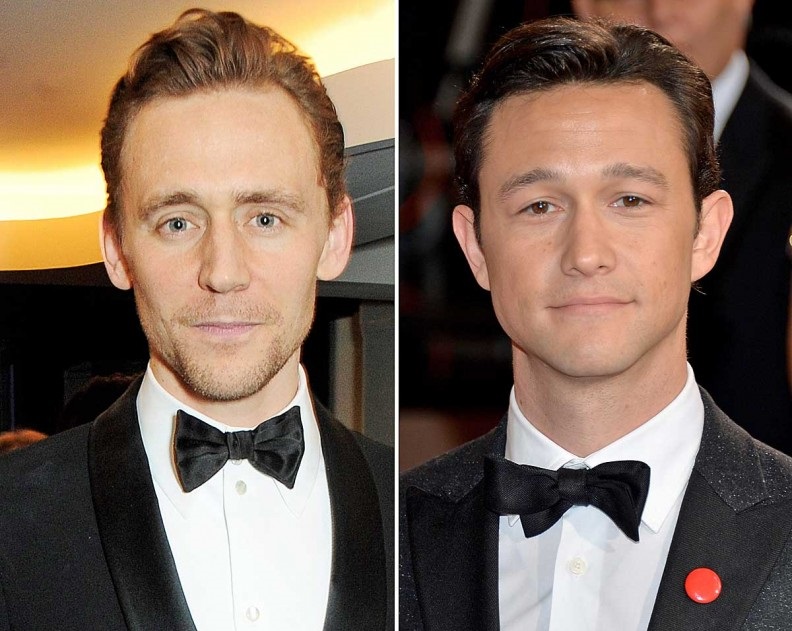 No matter how many movies I see Joseph in, he will always be that little kid, Tommy Solomon from the "3rd rock from the Sun" series. And it seems like forever that show was airing. Truth be told, Joseph has aged well, and he has matured as an actor to a point he is one of the best in Hollywood. But he doesn't look like a 35 years old man. Tom, on the other hand, does look. But he is stunning.
17. Britney Spears And Beyonce
Britney was a star long before Beyonce. But she was a teenage star when Beyonce was part of the Destiny's Child, and her group was nowhere near successful as Britney. But unlike Spears, Beyonce stayed the course, and managed to carve a good persona. Britney, on the other hand, became one of the most controversial persons in Hollywood, a posterchild for "how to ruin your career". And now, at the age of 35, they are very different.
18. Seth Green And Ed Helsm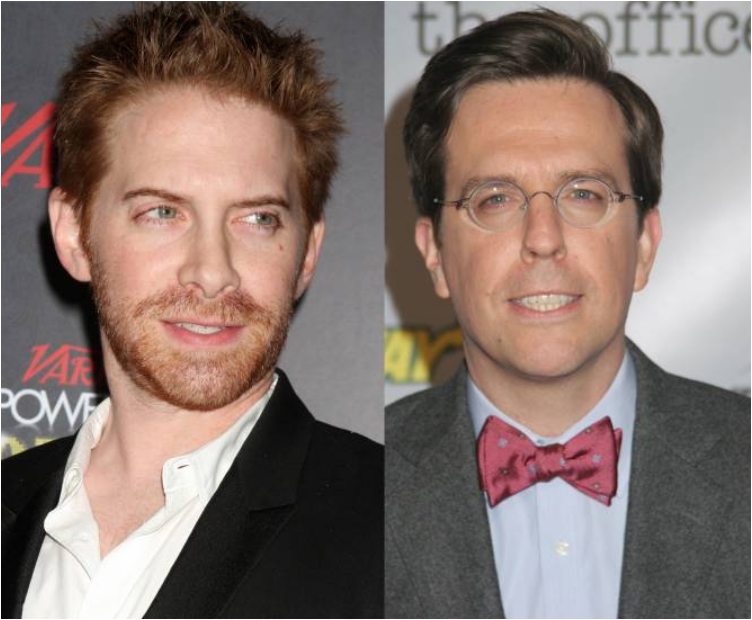 Seth Green is one of the most interesting personas in Hollywood. With roles in some of the best comedies, like Family Guy and Robot Chicken, Seth has managed to make a fortune. And he used that fortune to take care of himself. It doesn't hurt that he is a ginger, and he ages way better than others.
19. Courtney Love And Monica Bellucci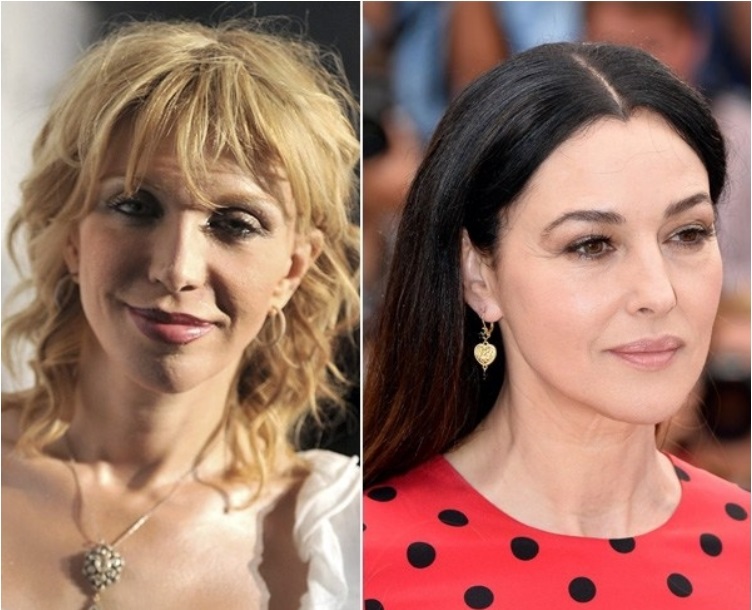 We already had Courtney Love compared to one of her peers. And then you have Monica, one of the most beautiful women to ever walked this planet. The Italian beauty is still considered one of the sexiest women alive, and there is a big reason why. Simply put, she is stunning.
20. Michael Cera And Hafþór Julius Bjornsson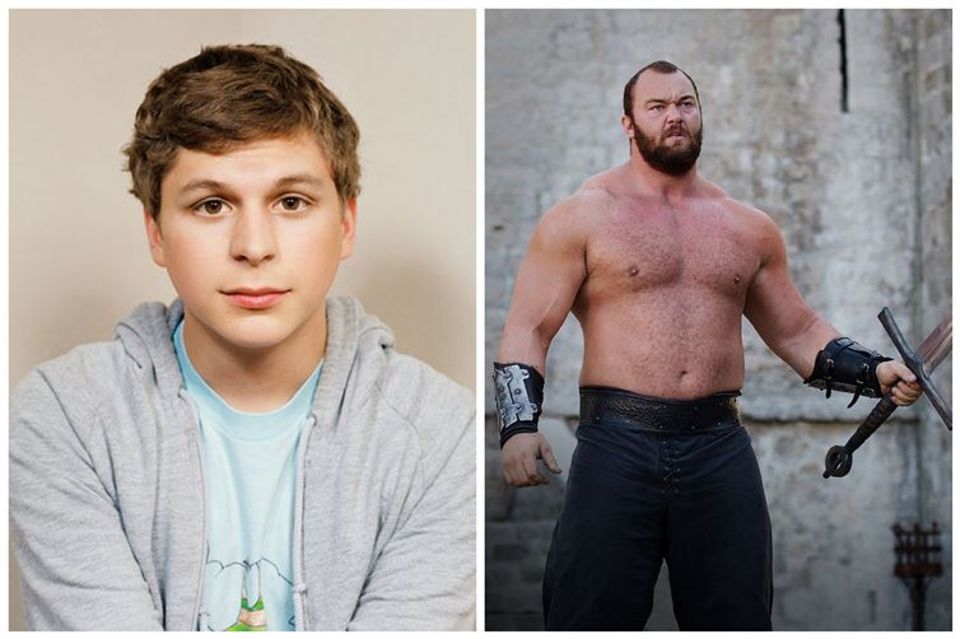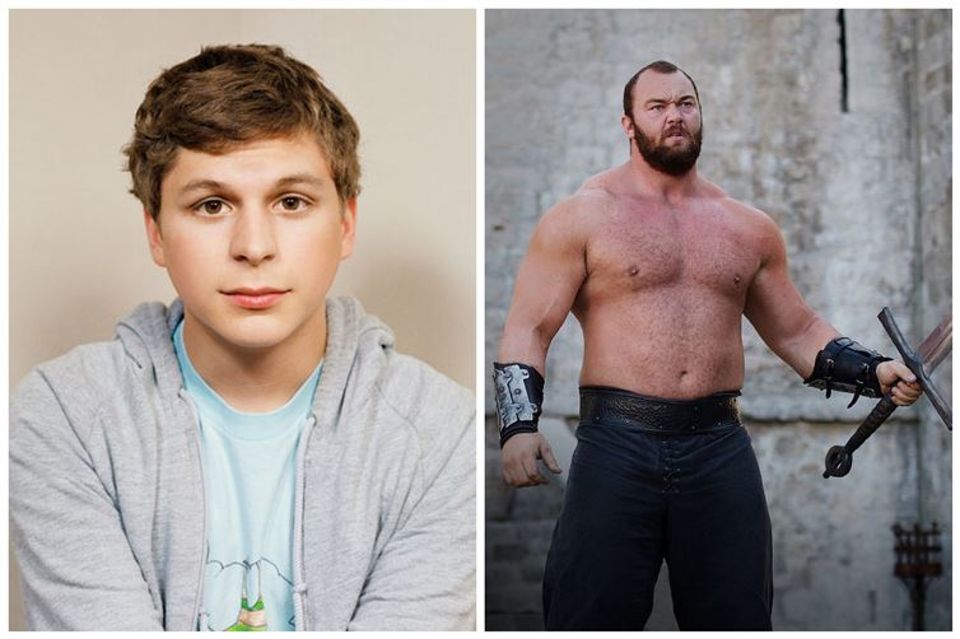 When we saw The Mountain in Game of Thrones, we all thought a grown man is playing the role. Turns out, the Icelander playing the Mountain was just 20 something years old then. Now at 28, Hafpor definitely looks like he is at least 35 years old. The same cannot be said for the boyish and childish Michael.
21. Miley Cyrus And Kate Upton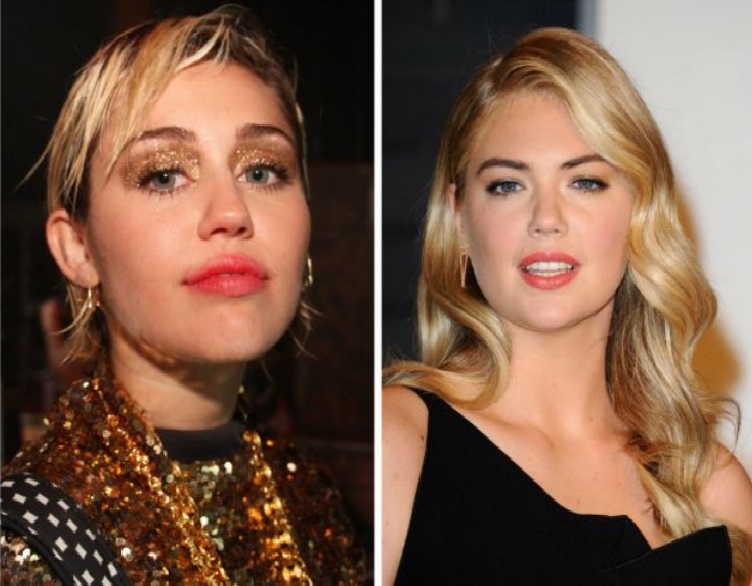 These two are just 24 years old, but their career has taken a different path. Miley went from being the American sweetheart and Disney girl, to one of the most controversial celebrity stars. Upton, on the other hand, has appeared on the cover of Sports Illustrated a number of times, and her beauty has gotten her movie roles as well.
22. Nicolas Cage And Keanu Reeves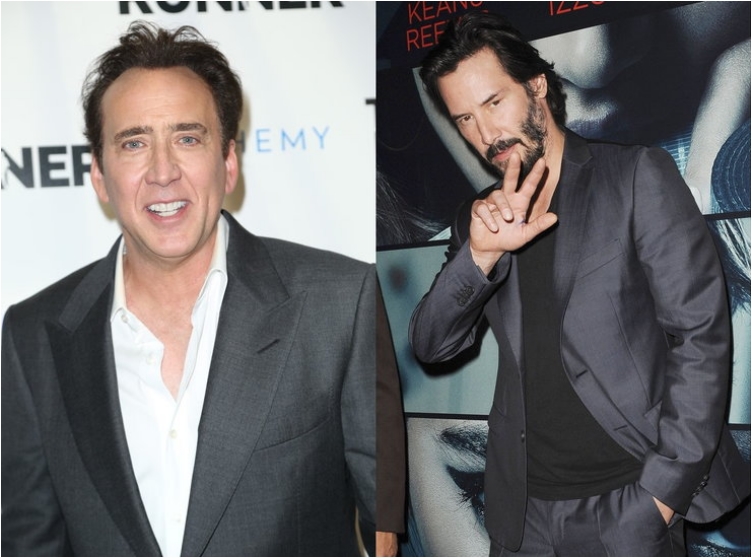 Truth be told, they both look great for a 52 year old man. I will always love Cage, especially since his Internet meme is hilarious. But Keanu is a different story. He is one of the sexiest actors in Hollywood.
23. Angelina Jolie And Tara Reid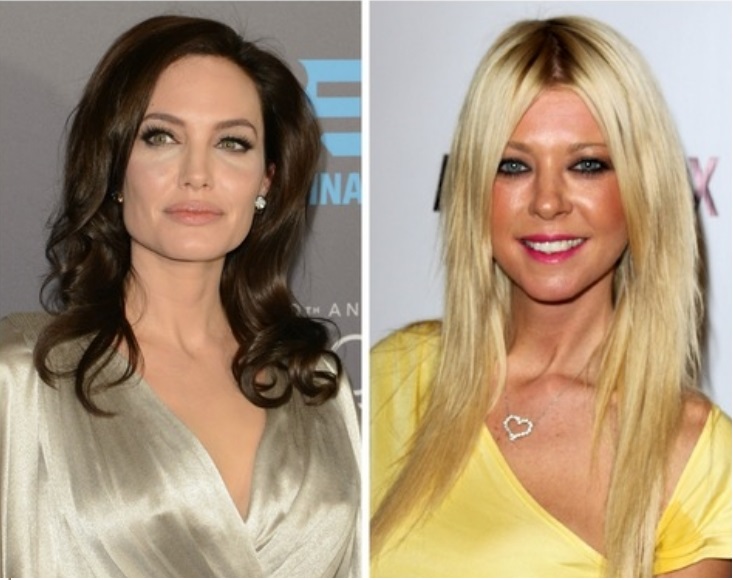 Before the mastectomy, Jolie was a beautiful woman. She still is. And Tara is no slouch as well. But all the stress and the dynamic life has taken a bigger toll on Angelina than on Tara. Reid can still pose for a magazine in underwear, and look sexy doing it.
24. James Marsden And Peter Facinelli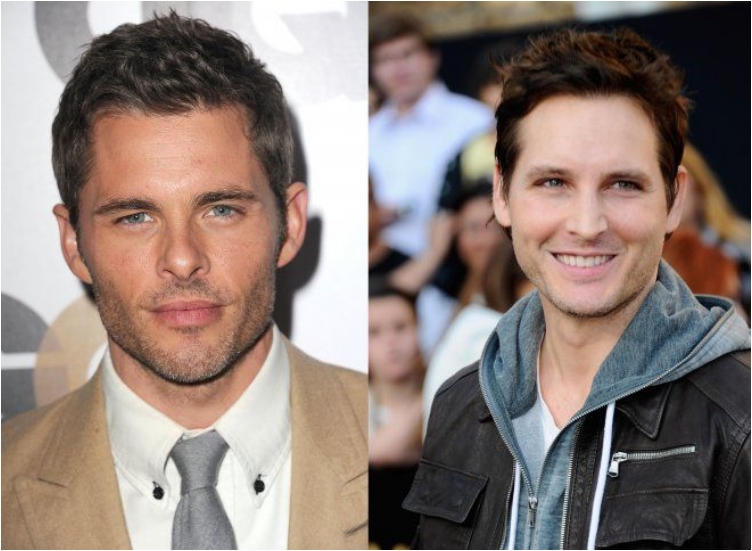 Peter Facinelli definitely doesn't look like someone who has 42 years. Which is why I was surprised they made him look so good as the father figure in Twilight. He has a boyish look, and that is something that I don't believe will change soon.
25. Tom Cruise And Jon Stewart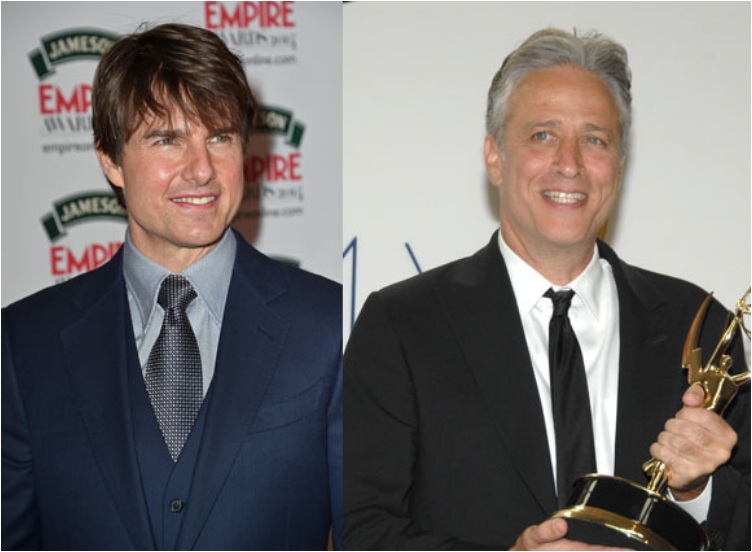 Tom Cruise might not be as heroic as he used to be, but he is still one hell of an actor, and a sexy one nevertheless. The comedian, on the other hand, looks like he will turn 64 years in November, not 54.
26. Sarah Hyland And Jennifer Lawrence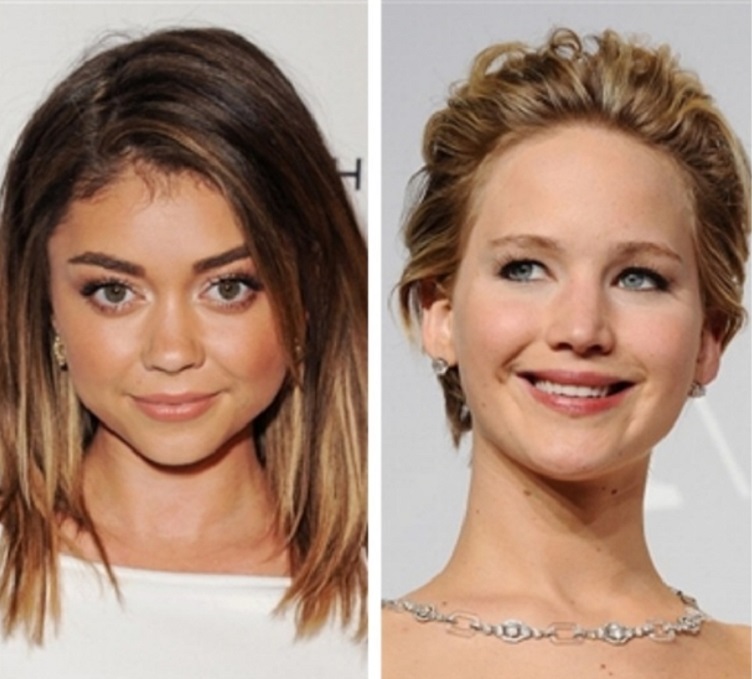 Hard to believe any of these two is 26 years old. But then again, for Sarah it is almost impossible, seeing as she plays a teen girl in Modern Family. Jennifer, on the other hand, was a star in The Hunger Games.
27. Paul Rudd And Rory McCann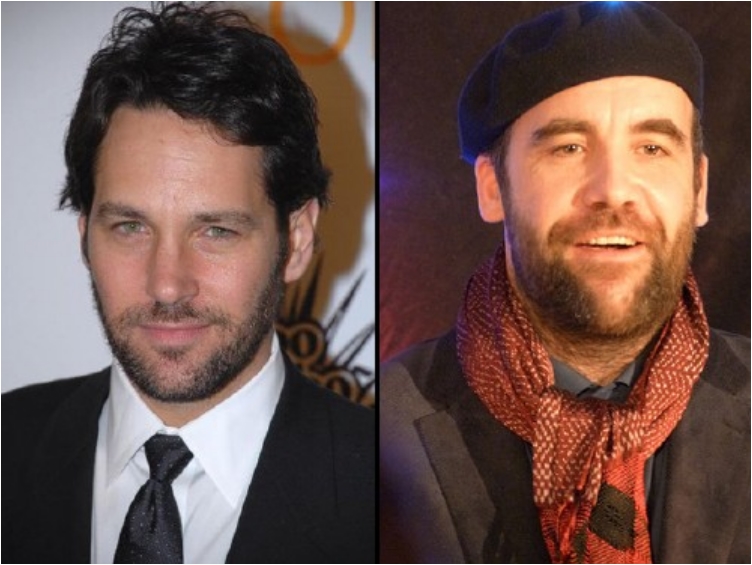 Paul is one of the funniest actors in Hollywood. He is a delight to watch on the screen. And you would never guess he is 47 years old. We seem to think our favorite actors are younger.
28. Nicole Kidman And Pamela Anderson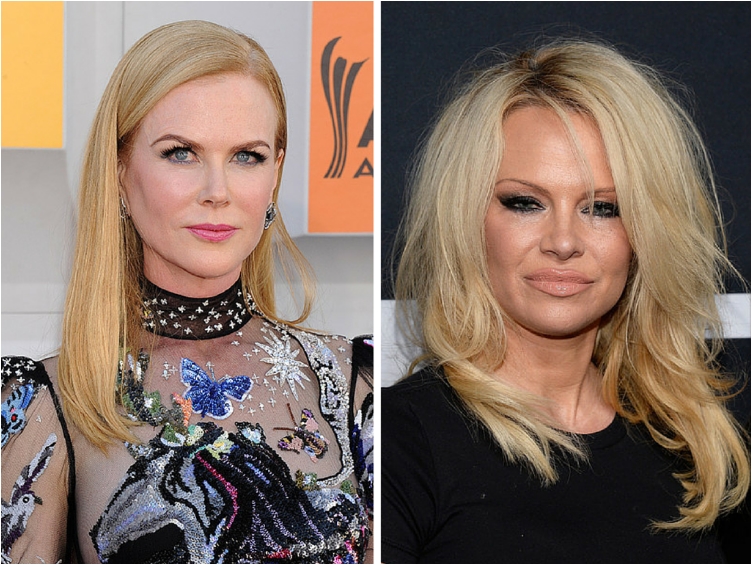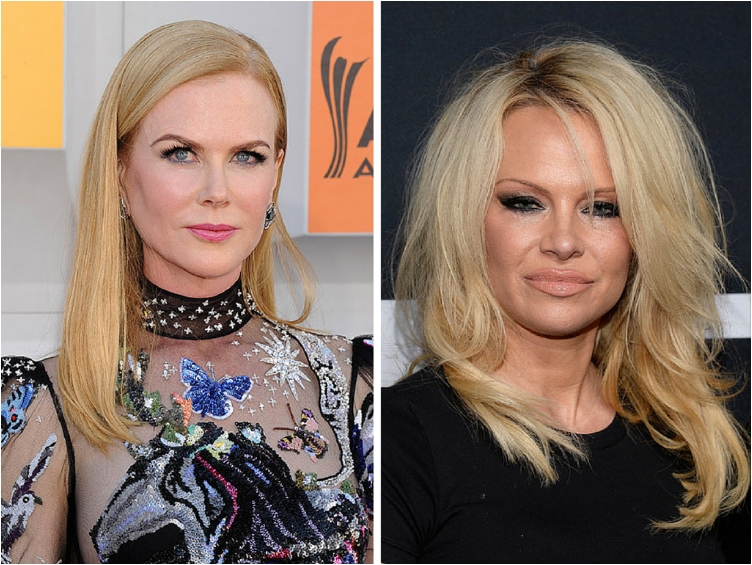 These two will turn 50 next summer. But they have taken a different approach in taking care of their body and trying to beat Father Time. Pamela is taking the cosmetic approach. However, all that botox and plastic surgeries have taken its toll. Nicole, on the other hand, is taking a more natural approach, with a proper diet and exercise regime. Which is why she still looks beautiful, unlike the former Sex Symbol.
29. Andrew Lincoln And Mario Lopez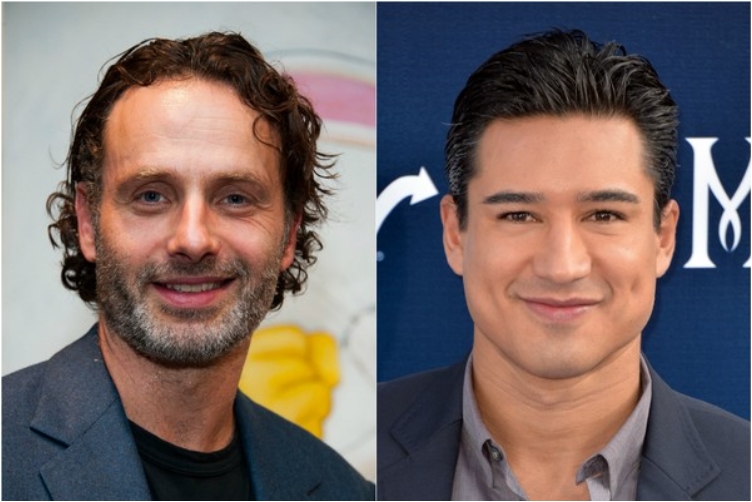 Let's be honest for a moment, both Mario and Andrew look like they are 40 something. But one would assume there is a small difference in age. Well, there is not, as both are 43. And when you watch Andrew in The Walking Dead, you certainly think he is at least 50.
30. Margot Robbie And Emma Watson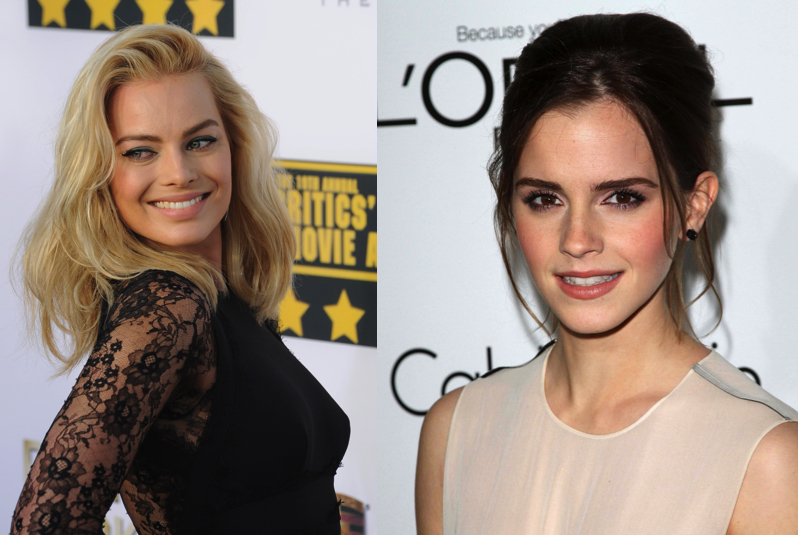 These two Hollywood beauties are both 26 years old. And they both look stunning. But the case here is that the movies in which you appear, define your persona, and apparently your age. Emma will always be known as the little wizard from the Harry Potter saga, while Margot has appeared in some more serious and matured movies. Her role as Harley Quinn for example, was a masterpiece.
31. Idris Elba And John Cho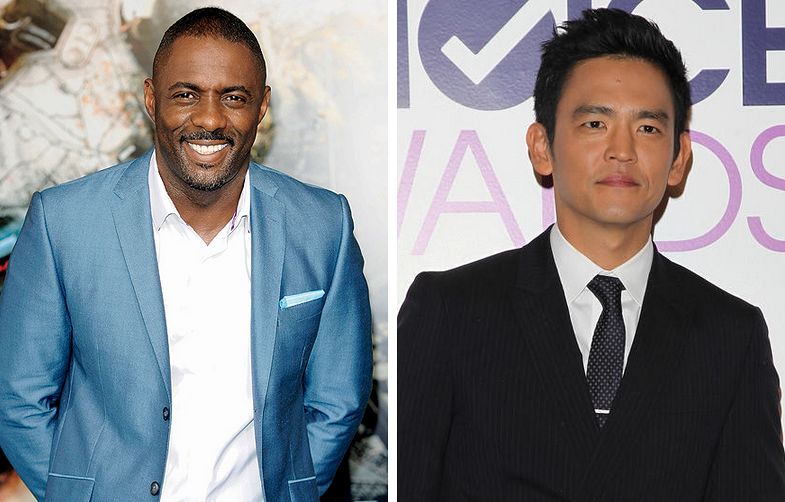 Little known fact: John Cho is responsible for popularizing the term MILF. But we must say, he is a DILF. At the age of 43, John looks as sharp as ever, and he seems haven't aged a bit from his Harold & Kumar time.
32. Chris Evans And Elijah Wood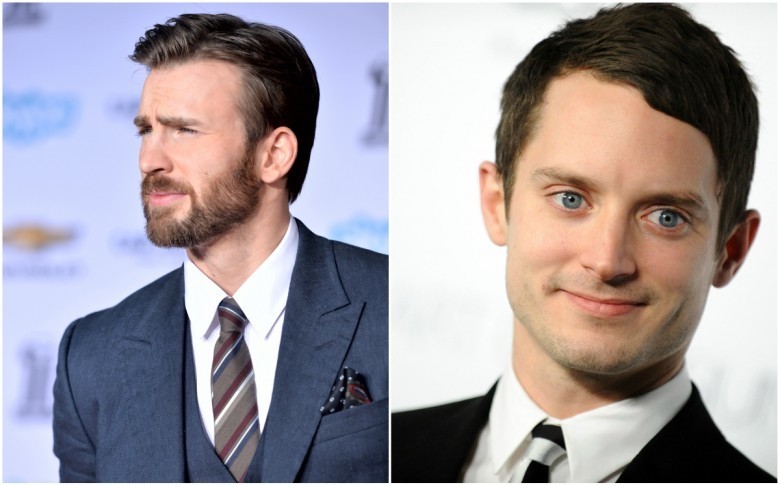 Another perfect example of how the movies you play define you. But truth be told, when you play Captain America you seem to be 100 years old. At least the character is old, he participated in World War II. But Evans seems to be injected with the same anti-age serum like his character. Elijah, on the other hand, will be remembered as Frodo, a little Hobbit trying to save the world.
33. Lorde And Zendaya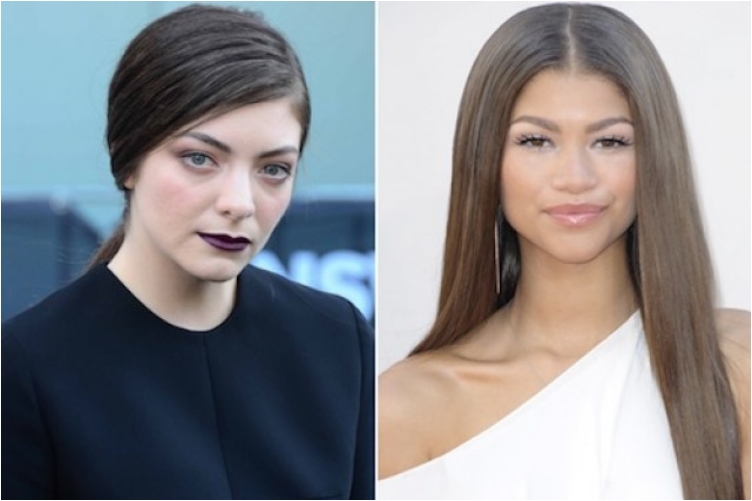 Can you believe any of these two looks like 20 years old girl? Neither Lorde, neither Zendaya look like 20 years old girls. But hey, that is the way they carry themselves.
34. Nick Offerman And Nikolaj Coster Waldau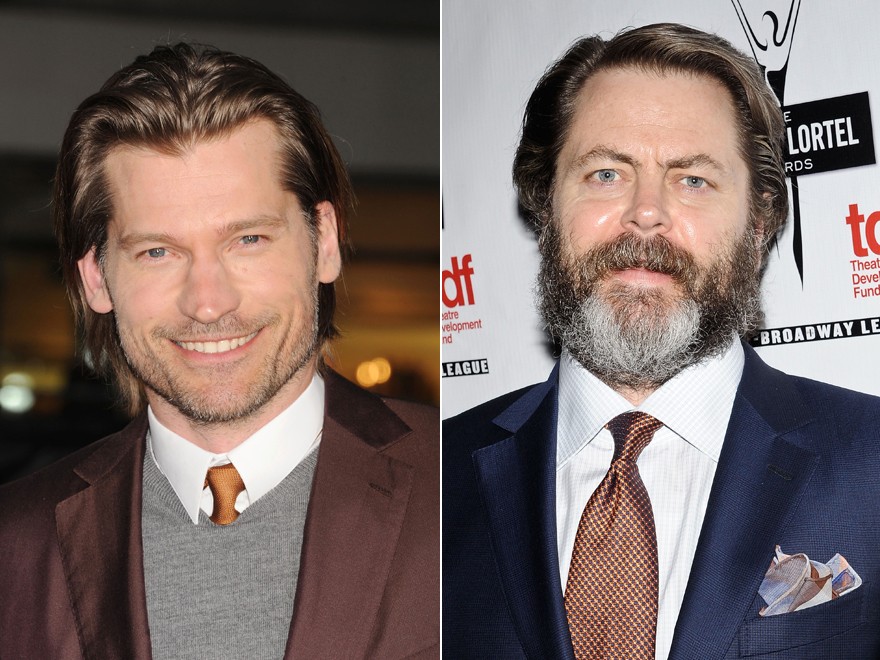 Nick Offerman seems to have been around for a while. And the truth is, he's been. His beginnings date back to the late 90s, and his career is still in good shape. But hard to think he is 46 years old only. Nikolaj, on the other hand , looks much younger than his age.
35. Jodie Foster And Demi Moore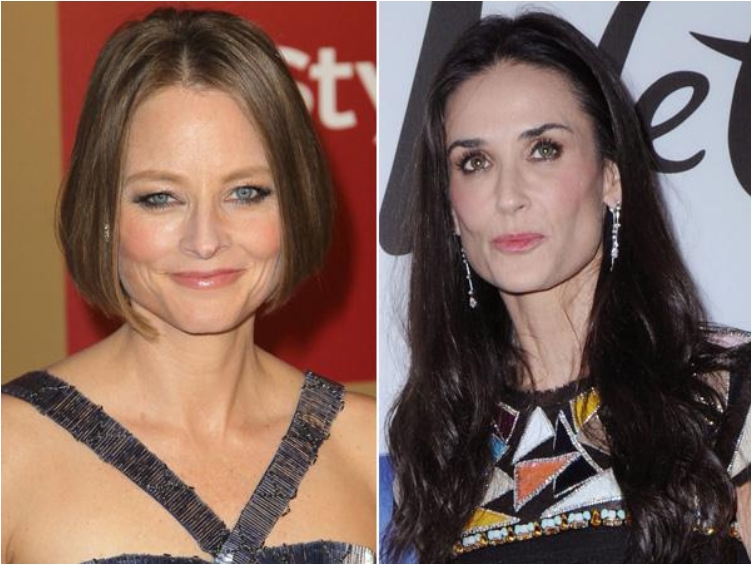 These two Hollywood beauties entered the celebrity world at the same time. And they were peers for a long time. But out of the two, Jodie is the one aging better.
36. Chris Hemsworth And Jesse Eisenberg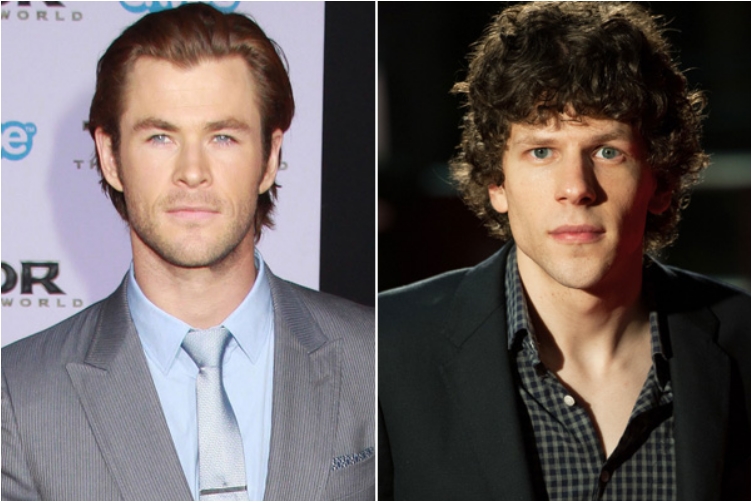 In a Marvel meets DC comparison, Chris is the one looking much older than he actually is. He is just 33 years old, but he already looks like a grown 40 year old man. Jessie, on the other hand, looks like just another teenager out there, or a 20 something trying to make a name in the world.
37. Andie McDowell And Annette Bening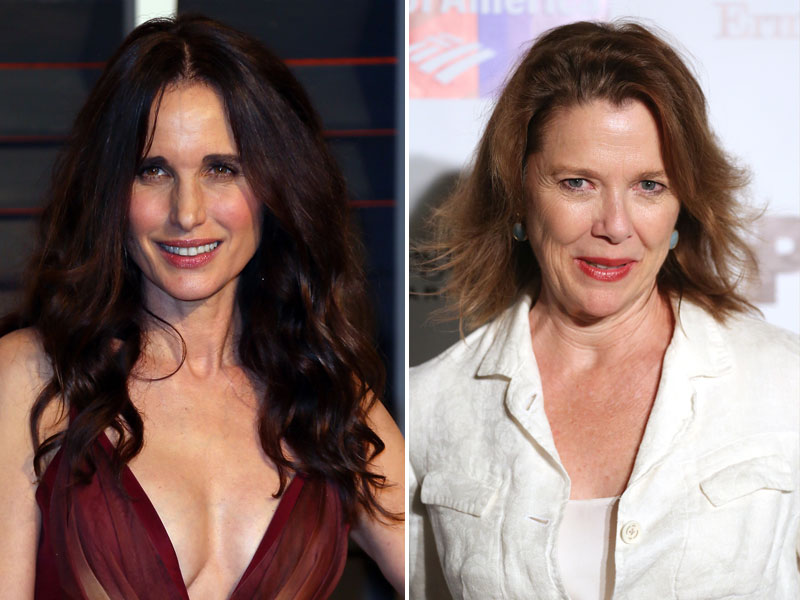 Truth be told, both of these actresses look great for their age. And it is hard to think they are 58 years old. It is even hard to say which one looks better. I'd say Annette, but I might be biased.
38. Daniel Greg And Owen Willson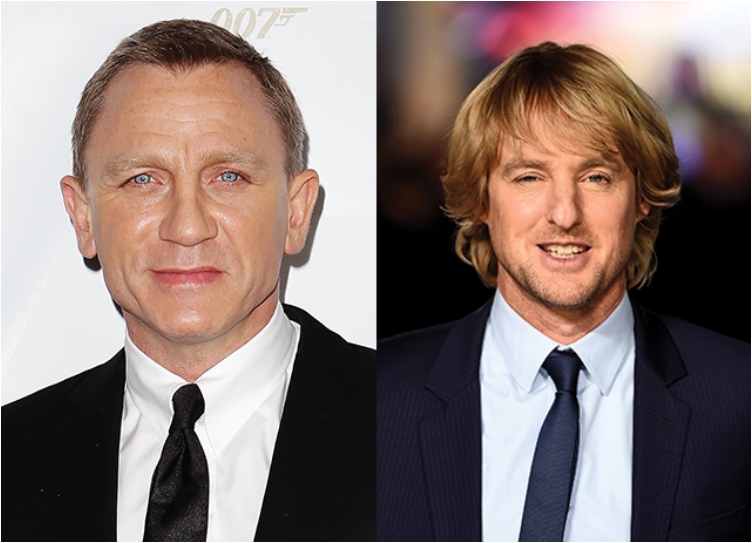 I guess playing James Bond takes its toll. Well, it can't be easy to chase criminals around the world and work for Her Majesty. Daniel has said he won't play Bond any more, and his aging might be a reason. Jokes aside, Craig certainly doesn't look the same age as Owen, which is 48 years.
39. Jared Leto And Martin Freeman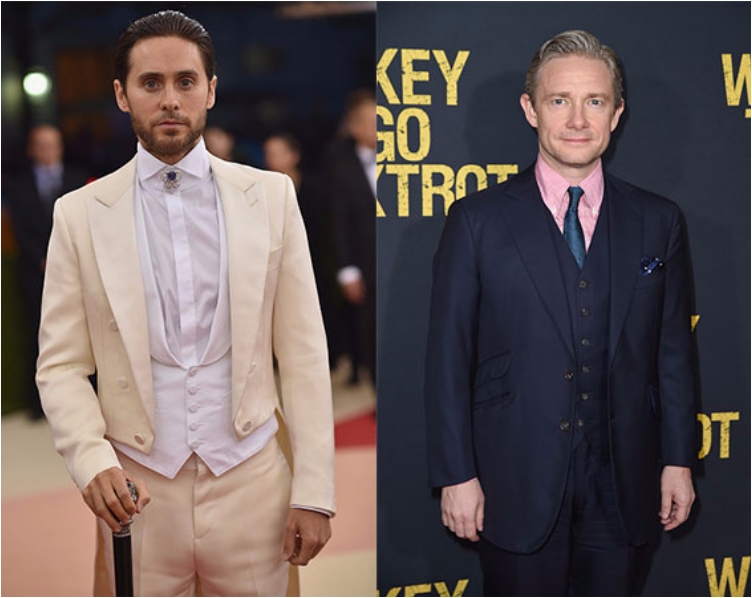 Honestly I cannot find a reason why Jared is the one looking much better than Martin. Despite leading quiet life, Martin has aged quite a bit. Leto, on the other hand, was known for his alcohol and substances abuse, but he looks as hot as ever.
40. Tobey Maguire And Kristian Nairn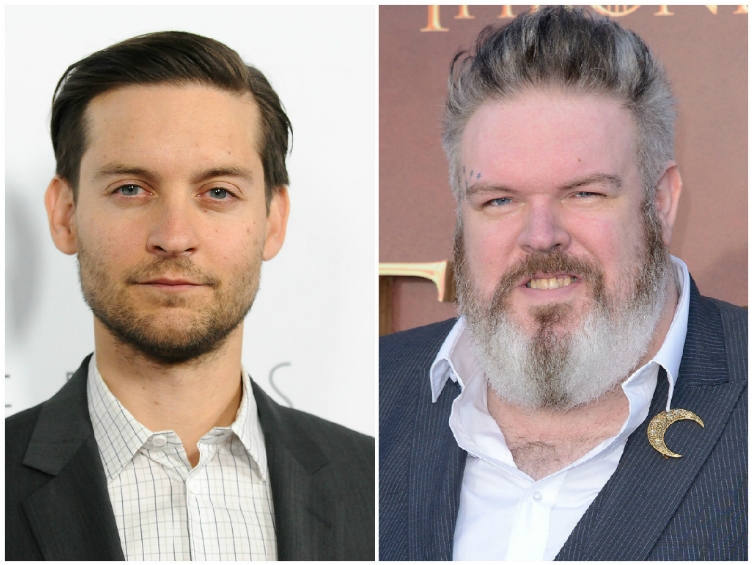 Hodor, Hodor, Hodor and more Hodor. The fan favorite character certainly looks to be of advanced age, but he's actually 41 years old. Spiderman, on the other hand, looks like a much younger man. I guess he has superpowers.