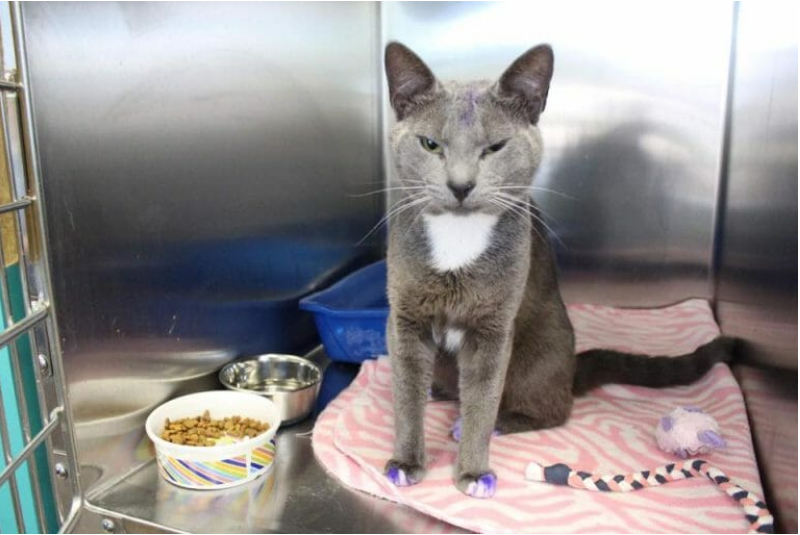 A rescuer immediately called the authorities when a strange cat came in their animal shelter with his paws dyed purple. According to her, this is a sign of more horrifying animal abuse.
The poor feline went to the right place at the right time as he avoided a more unfortunate situation.
Her rescuer named Meghan Sorbara was horrified when the poor cat arrived at the doorsteps. She had rescued victims of animal abuse, but for her, this recent case is different and heartbreaking.
Meghan revealed that the cat with purple paws will be used in an illegal sport called dogfighting. Good thing he was able to escape imminent death.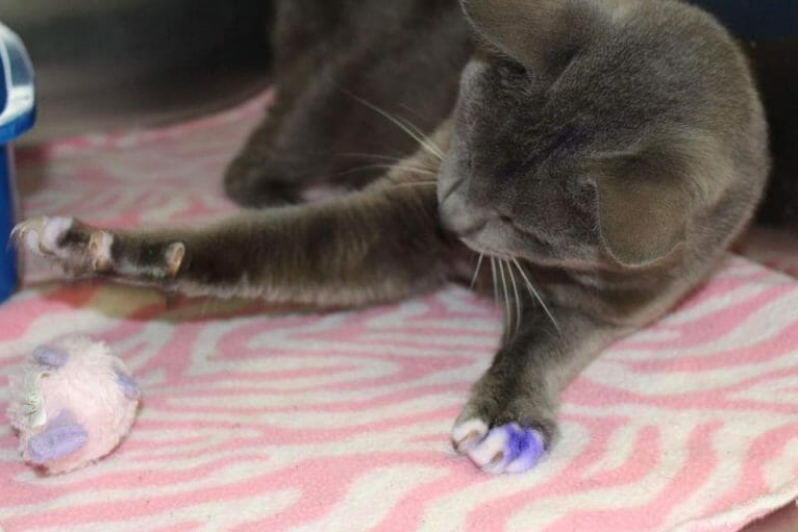 Evil Purpose
The rescuer took to Facebook to inform netizens about this situation. She wrote:
According to Sorbara, the facilitators of this illegal sports used smaller animals such as cats, rabbits, and rats, to intensify the 'bloodlust' of the dogs. The dogs will then slug it out until one of them gets killed or surrender.
With this, many of these small animals are being adopted. But instead of giving them a happy life, they are sent down to hell and experience a cruel treatment.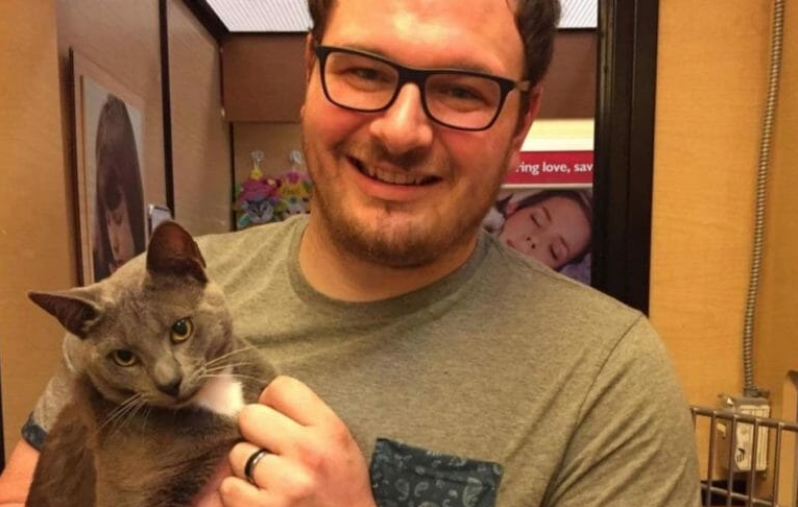 In Good Hands
As for Meghan, this was the exact experience the poor cat could have suffered. She said that the organizers of the dog fighting event used a color coding scheme before smaller animals are tossed in the ring.
Meanwhile, Sorbara was curious as to how the feline managed to escape. But more importantly, he did it in the nick of time.
Sorbara has reported the incident to the police, hoping they could find the perpetrators and more animals can be saved from their evil hands.
She also confirmed that the cat, whom she named Mr. Purple Paws, has found a new dad. This time, he is undoubtedly heading to a safer place called home.