It's not one of those typical vet days for this rescue cat who found out something she probably didn't expect in a million thoughts. She's pregnant and is extremely shocked by the news!
Ulla, the adorable rescue cat, made a priceless, hilarious reaction as her sonogram showed a bunch of felines living inside her womb. Thanks to Dyrenes Venner animal shelter in Nuuk, Greenland — the institution who rescued the one-year-old tabby — for capturing the perfect moment on camera.
These photos prove why the shocked mom went viral online!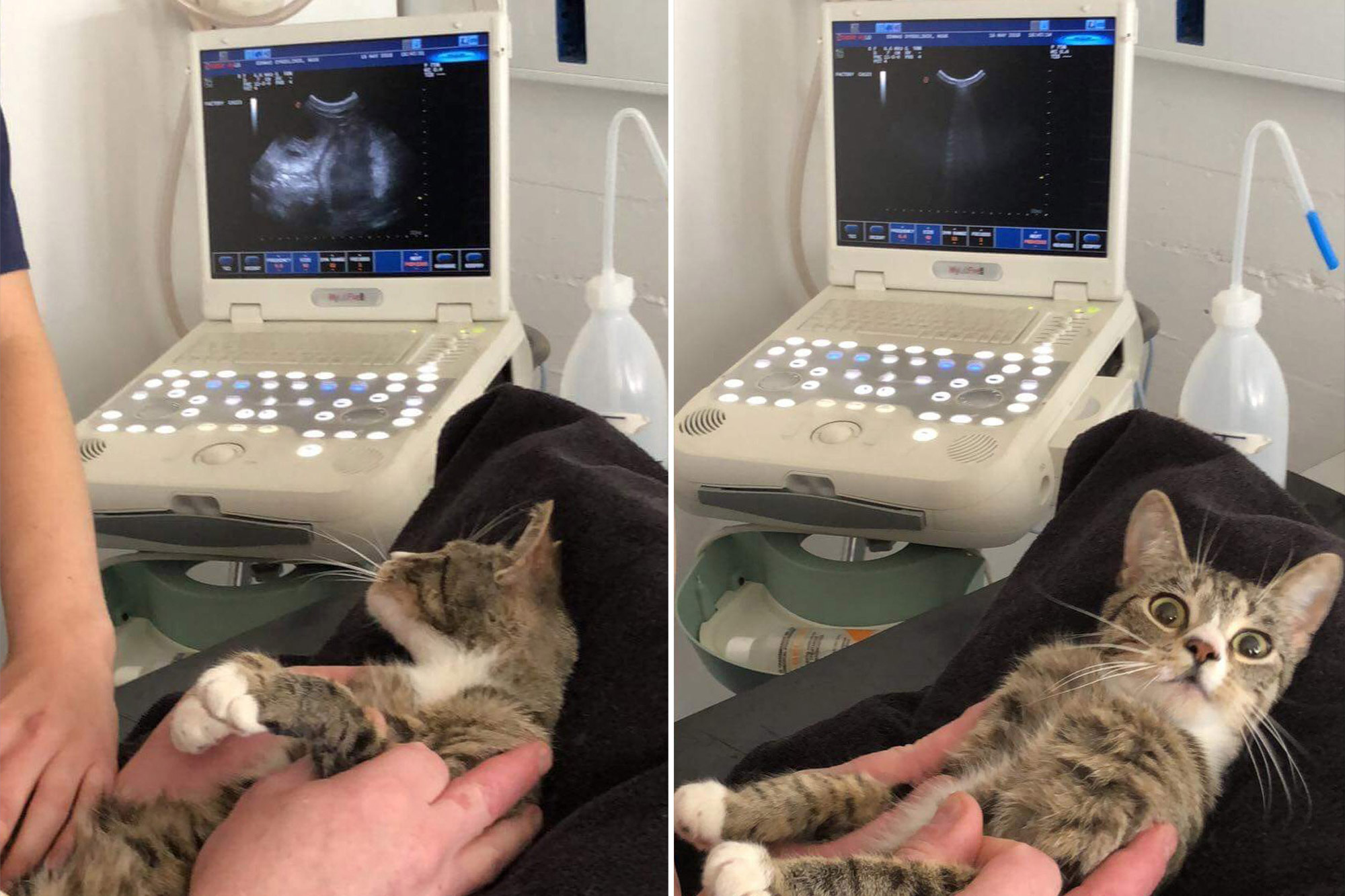 You've Cat to be Kitten Me Right Meow!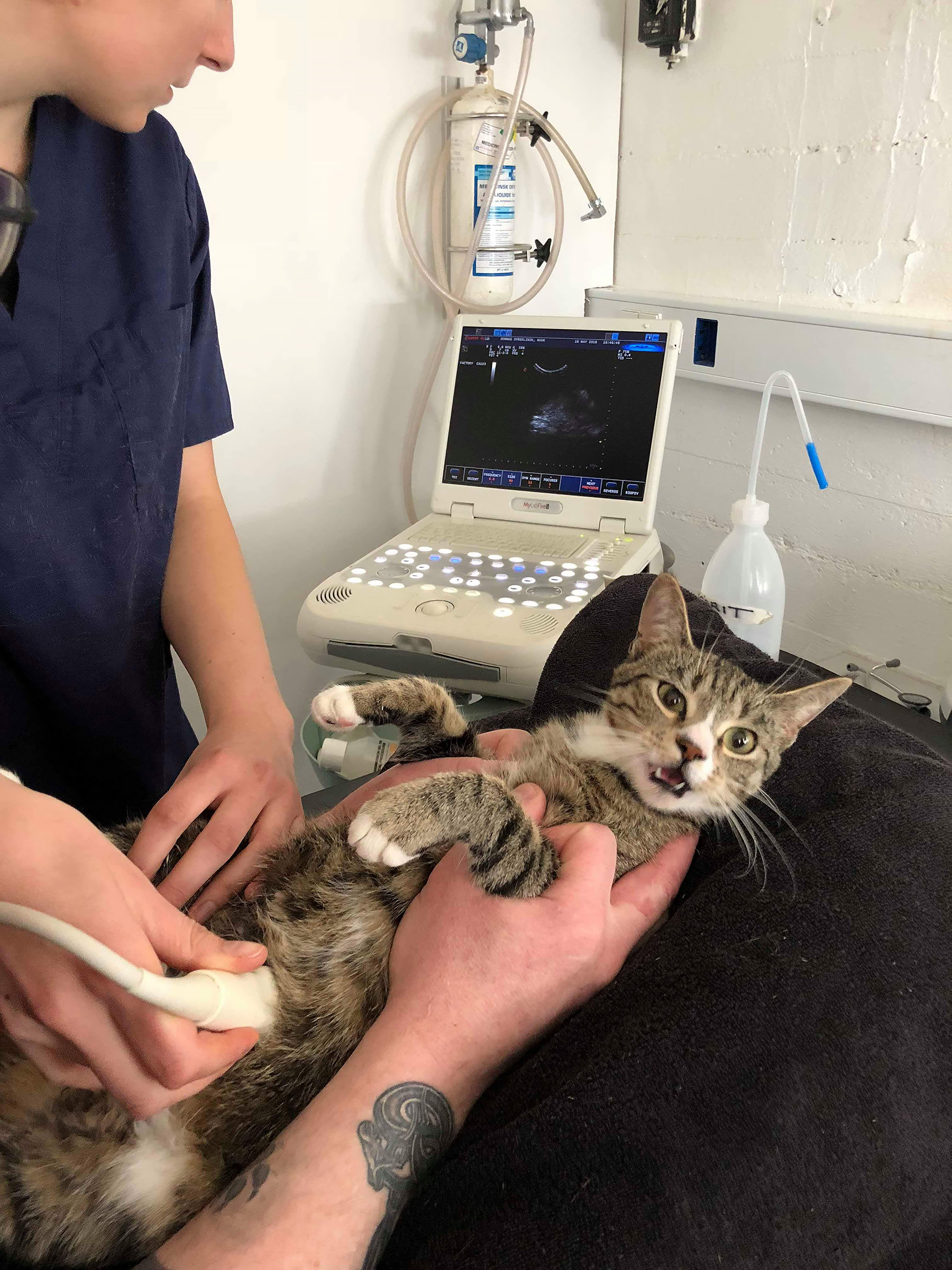 No doubt about how surprised the first-time mom was. Shelter board member, Tone Frank caught precisely how she looked from the sonogram to the 'hooman' holding her to contemplate what exactly is going on.
Just like many of us who receive some shocking news, it took her a few seconds before grasping the revelation. She will be a mother!
Ulla's Story of Recovery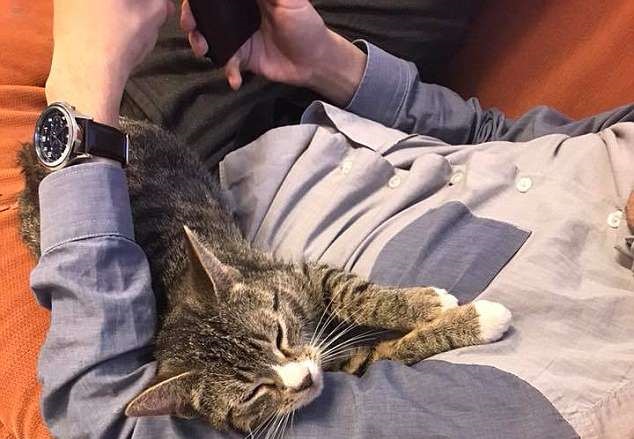 The charming feline found on the street was turned into Dyrenes Venner in Nuuk for potential owners to adopt her. After a while, shelter staff noticed she was getting bigger, so they tried to discover why.
"We took this cat in a few weeks ago. But only recently noticed the bulge area in her stomach getting bigger and bigger," the shelter revealed. "Turns out she's pregnant!"
Frank said, "It was pretty amazing. I've never seen a cat get an ultrasound. We saw little kittens in her tummy."
People Were Shookt Too, Kitty!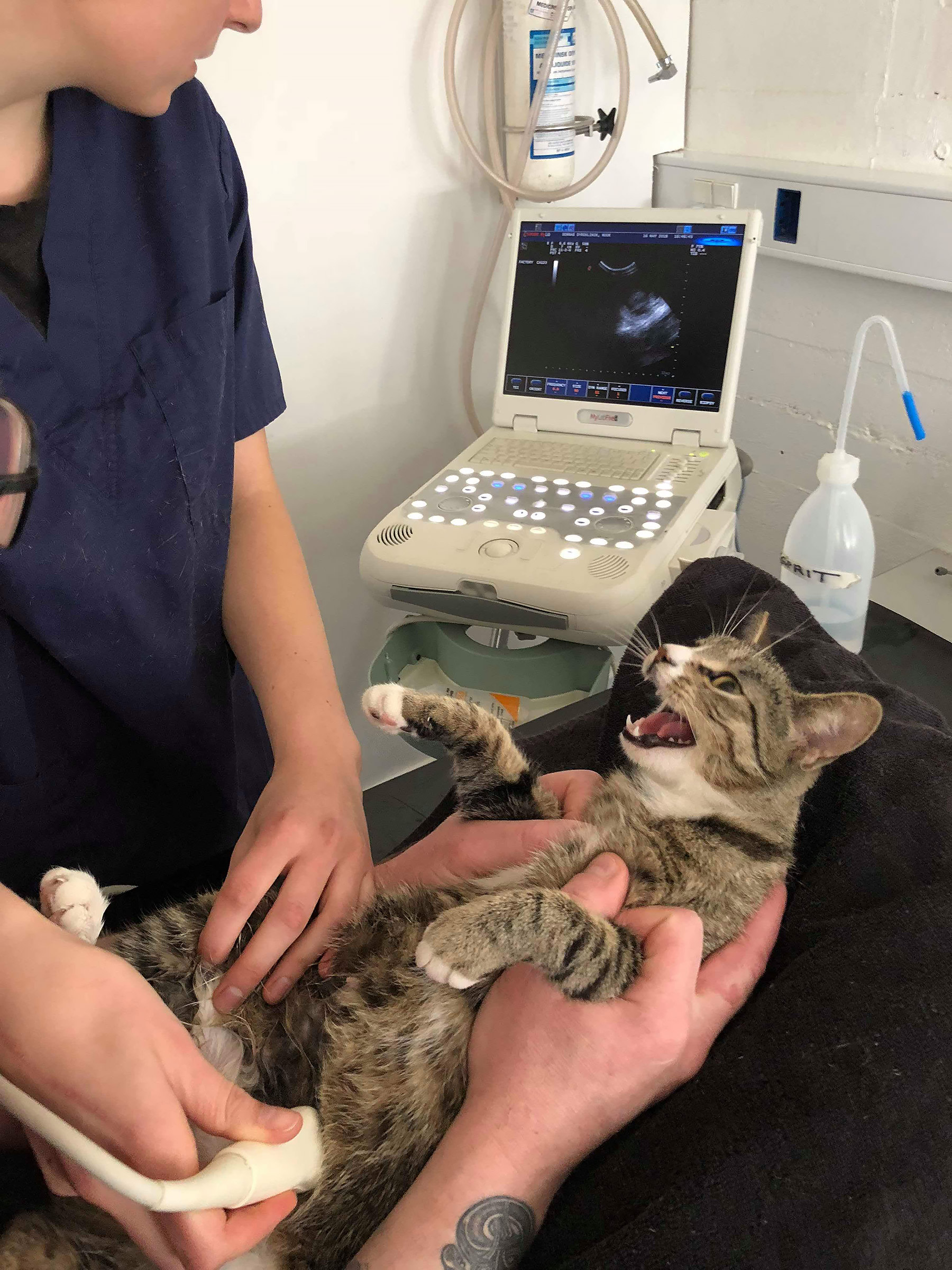 Frank shared the photos on Reddit captioned "When you find out you're pregnant." It has been up-voted more than 90,000 times!
Internet audience found Ulla's reaction too genuine and funny. One user joked, "He told me he was fixed!" while another said it was an "Immeowculate conception."
"Why aren't they teaching these kids safe sex practices?" responded one Reddit user to a comment saying Ulla is just about 12 months old.
Period of Acceptance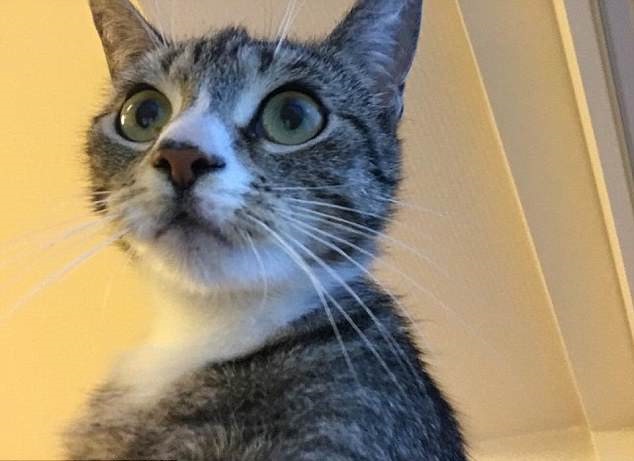 Ulla, who is now living with a new family, will deliver little felines in a few weeks. Eventually, the once-shocked pregnant cat accepted her motherhood and the family plans to put her kittens up for adoption after giving birth.