Most cat memes you see on the internet are basically pictures of domestic cats. And they achieve popularity online because of their unusual appearance. Of course, there are memes like the Nyon cat which is basically a graphic image.
For the past several years, it seems like we've become obsessed with cat memes. They are everywhere around us. Cute cats are no longer enough for us. The same applies for funny cats. What we do now is take a funny and cute cat and turn it into a meme everyone can use. With that in mind, which are some of the most popular memes of cats? And how they rose to popularity?
Grumpy cat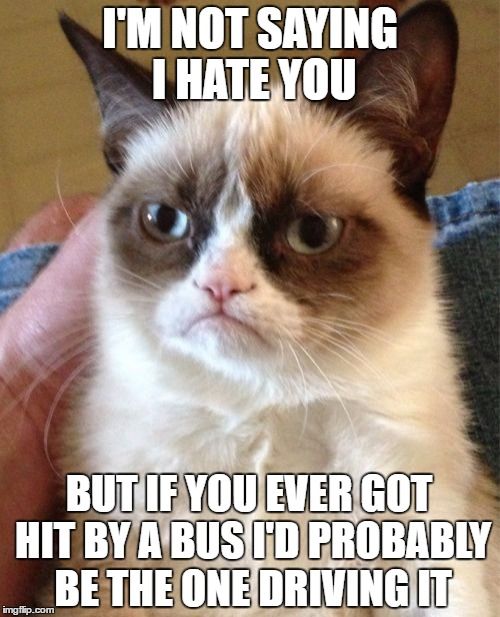 Probably one of the most popular internet cats ever. The name of Grumpy cat is actually Tardar Sauce. He was born on April 4, 2012. Known for his grumpy facial expression, Grumy got it due to an underbite and feline dwarfism. He broke the internet when a picture of him was posted on Reddit, and he became a cat macro with grumpy captions. His official page on Facebook has more than 10 million likes. To understand how popular Grumpy cat is, think about this for a second. He was featured on the front page of the Wall Street Journal on May 30, 2013, and on the cover of New York Magazine on October 7, 2013. In August 2015, he got his own animatronic waxwork at Madame Tussauds in San Francisco. Even the Huffington Post wrote an article about Grumpy cat.
Lil Bub
The story of Lil Bub is so inspiring. Basically, she was the runt of her litter. Her owner Mike Bridavsky adopted her after his friends called to ask about him giving a home to the little cat. In November 2011, he posted pictures of the unique cat on Tumblr, and the path to stardom started. Lil Bub has almost 2 million followers on Instagram, where his intro says "A one of a kind magical space cat. Small but Mighty". You can meet Bub in Chicago. And to get an idea of his popularity, he started in Lil Bub & Friends, a documentary that premiered at the Tribeca Film Festival on April 18, 2013, and won the Tribeca Online Festival Best Feature Film.
Adventures of Business cat memes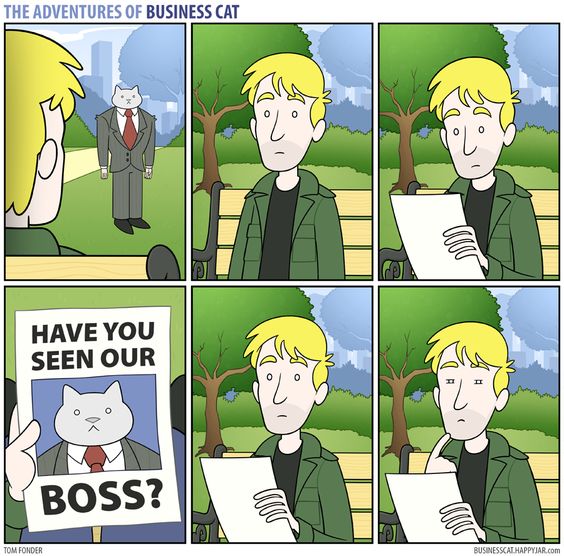 How your office would look if your boss was a cat? That is a question we now have answer to, thanks to cartoon artist Tom Fonder. He is the man responsible for the webcomic called "The Adventures of Business Cat". The shrewd businessman and hand-hitting executive is never afraid to milk the corporate cash for his taste of the big-time. Business cat is definitely one of the funniest cat memes you can find on the internet. And unlike Grumpy cat and Lil Bub, he is not a real cat.
Maru
Known on the internet as "the most watched animal on YouTube", Maru is a male Scottish Fold in Japan who has become popular on YouTube. His videos have been watched over 300 million times, and he gets an average of 800,000 views per video. His owner is almost never seen in the videos. The videos of Maru often show the cat playing in cardboard boxes, or cards in English and Japanese setting up and describing events.
Nyan cat
This is the most acclaimed web cat. The Nyan Cat, which is basically a cat for nerds, is an 8-bit animated feline. The cat once won Meme of the Year at the Webby Awards.
Her popularity started in 2011 when illustrator Chris Torres introduced the Nyan Cat to the masses via his YouTube channel. Since then, the fame of Nyan cat spawned a website, a video game, a soundtrack, and millions of cute accessories. Generally speaking, Nyan cat has surpassed cat memes in general. The meme has gained its own amazing subculture with very creative fans.
Hipster kitty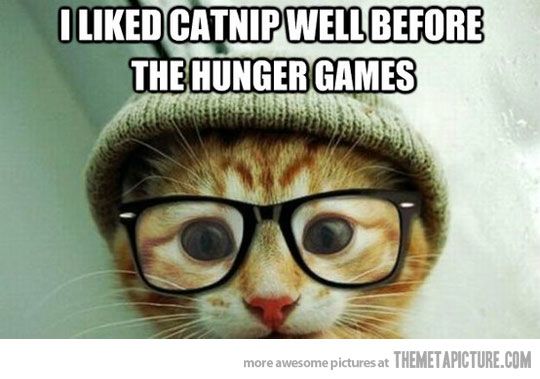 Wearing thick glasses and purple hoodie, Hipster kitty knows everything about the hipster culture. The image macro first appeared on Reddit and Tumblr, and has since then circulated all over the internet. Many cats have even shown their support at HipsterKitty.com.
Happy Cat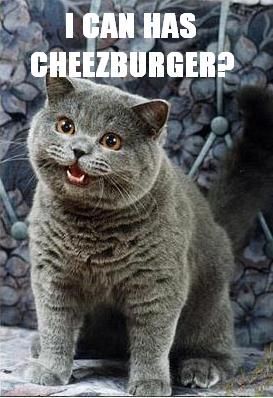 This is the origin to cats like LolCat and I Can Has Cheezburger. It is all thanks to Happy Cat, the origin of most funny cat memes. The humor website was one of the first memes with cats. And we might expect to see a cameo of Happy Cat in some other reality TV shows.
Chemistry cat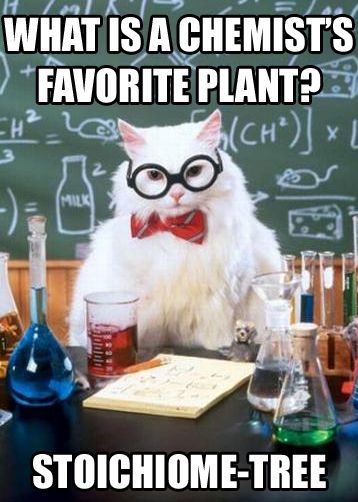 Thanks to shows like Big Bang Theory, chemistry cat has become a popular internet meme. This wisecrack is a true "Smarty pants". We are not sure whether the cat is wearing any pants. But that doesn't stop him from cracking science jokes on a daily basis.
Anxiety cat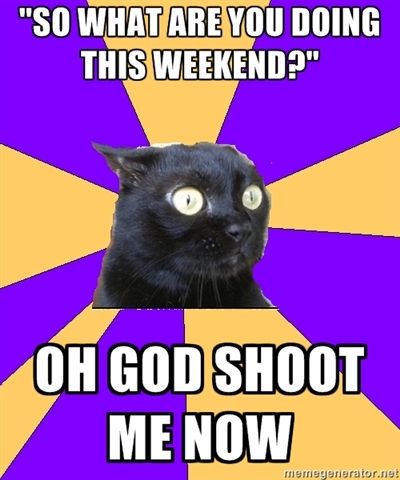 Anxiety cat might not be as cool as hipster kitty, but this advice animal image macro is full of emotions. However, he focuses only on one emotion, and that is anxiousness. The cat freaks out about every little thing. When you look at it, he is very similar to real cats.