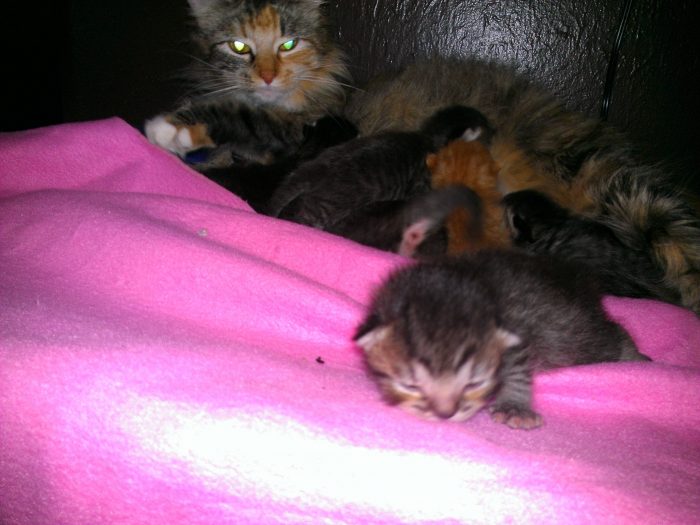 Probably most of us know that cats and dogs are less likely to get along, but with more and more stories being shared about the happy cat-dog relationships, pet owners have become confident to put them together under one roof. 
Just like the pet owner in this story, who decided to foster two kittens despite having dogs with her. She agreed to take them in after her friend had to leave for the Navy.
When they moved into her home in 2013, she named the other cat Gale, and the other colourful cat, Terra.
About two weeks after moving on, Terra started to look bloated, but since she didn't seem like she's in any pain, the owner thought she was simply a fat cat.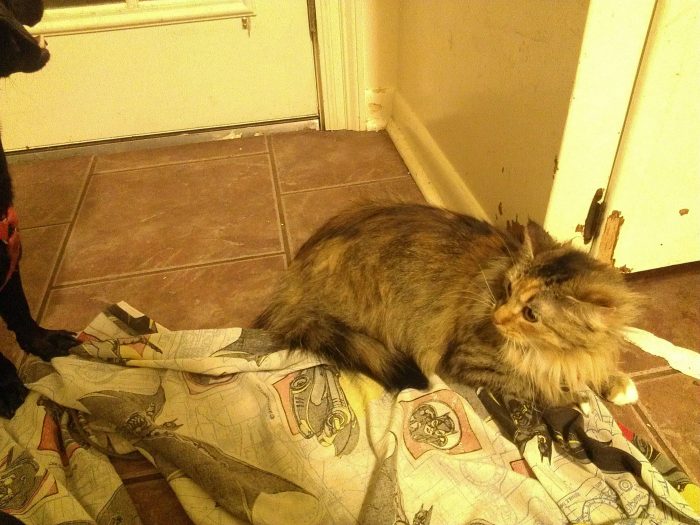 Seven Kittens Magically Appeared
The fur parent didn't bother taking Terra to the vet, but a week later, she heard little noises coming from the cat room. When she came to check, she was surprised to see two kittens, and she didn't know what to do.
"I looked under Terra, saw two kittens, and searched WikiHow on what to do when your cat gives birth. In total, 7 kittens were born," imgur user oowth wrote.
When they all came out, Terra was pleased to nurse all her seven offsprings. "She'd even knead at the air she was so happy," the owner said.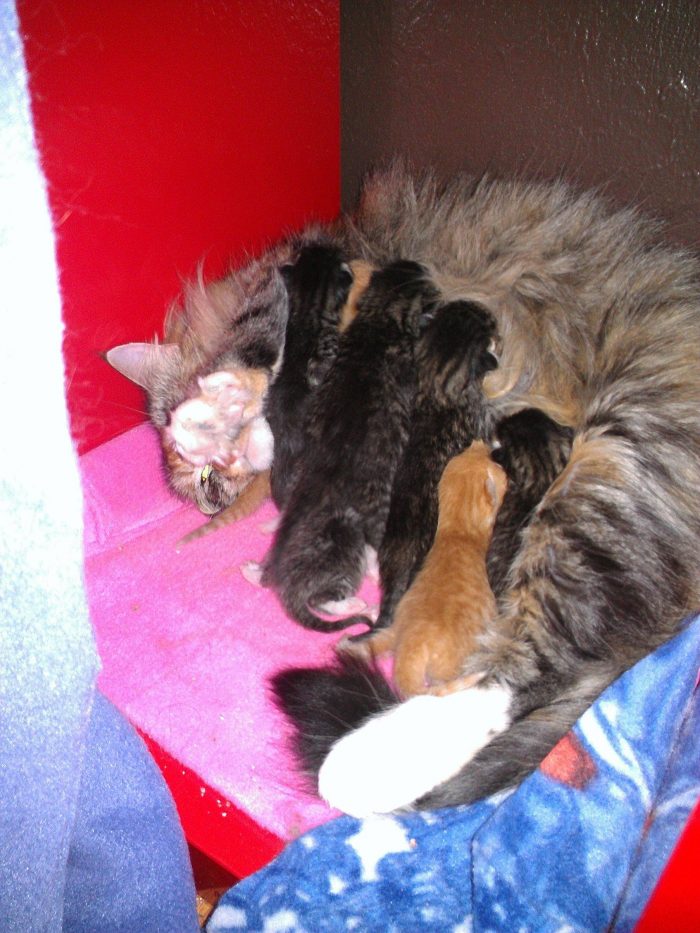 Somebody's Curious About the Tiny Kittens
Imgur user oowth lives with her dogs, and most of them didn't seem to mind the kittens – except for one. The other dog who is a weenie mix would try to get near the kittens all the time, but the owner was afraid of what he might do to them.
"I eventually let him get near them under close supervision, and he just licked them all over. Mama did not mind him at all," she wrote.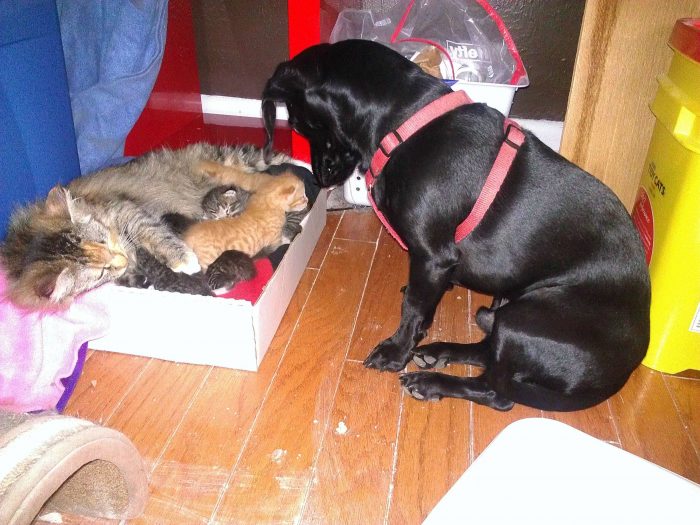 Since then, the weenie mix finally decided to become the dad of the precious kittens officially. He would take over the job on looking after them whenever the mother cat leaves. Surprisingly, mama cat, Terra, didn't mind having a free babysitter around.
He would even protect them from his naughty brothers, like the "horrible basset."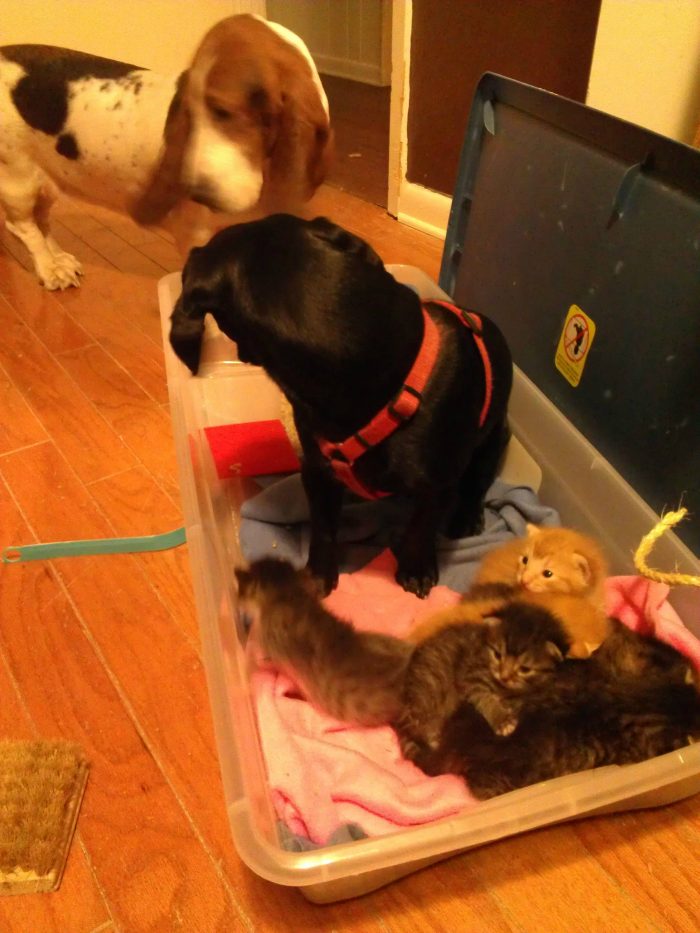 The weenie mix was also caught kidnapping some of the kittens and dragging them out of the cat room!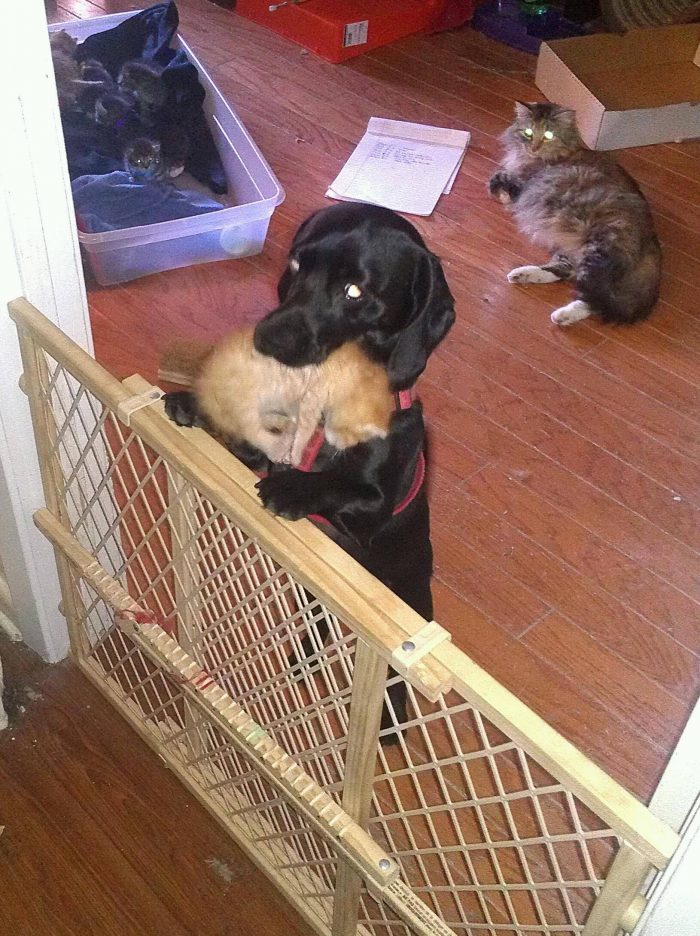 He is definitely an excellent daddy giving the kittens some baths with his licks.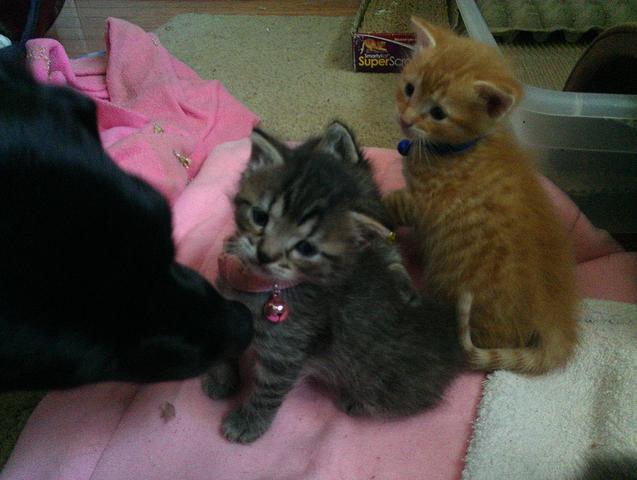 The kittens grew up to be happy and playful, thanks to the help of their mama cat and volunteer daddy!