Having long, lush hair is one of the elusive dreams for many women. They want long hair; they crave long hair that they can wear with pride. The bad news is that not all of us can have long hair. There are just too many factors against it. Let's name a few: poor eating habits, sedentary lifestyle, and pollution are the three main problems that prevent hair follicles from getting proper nutrition.
As a result, brittle and dry hair is more of the norm. But the good news is that there is a solution to every problem. And in this case, it's castor oil for hair growth. I tried this method after a friend mentioned it; I was sceptical at first, but the results are great. So, I now recommend it as one of the best methods for hair growth.
The Scientific Proof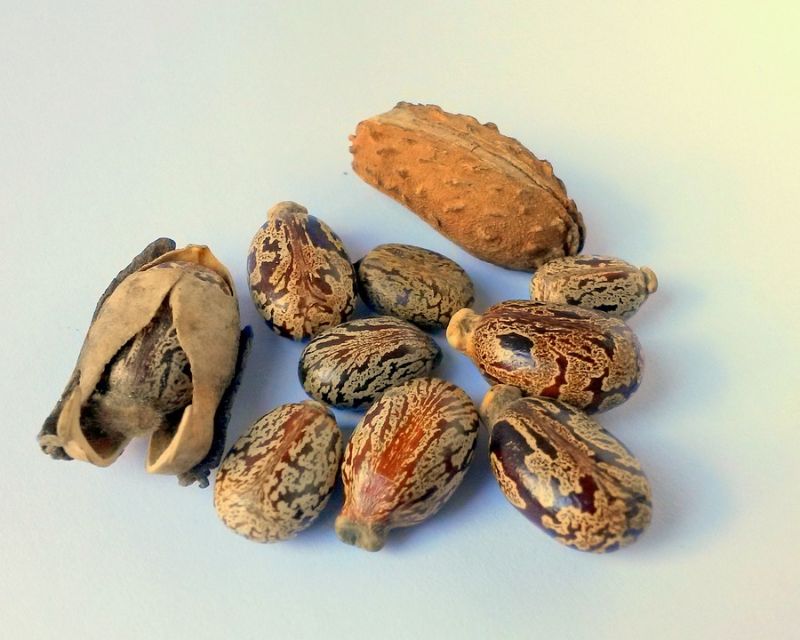 Before we review the benefits of castor oil for healthy hair, let me say that these are not just empty words. There is actually scientific proof that castor oil does wonders for your hair.
Because of its antibacterial, antifungal, and antiviral properties, the oil has been proven to be an effective treatment for all scalp infections. And because it's rich in protein, castor oil keeps your hair healthy and strong.
Studies have also shown that castor oil can help with infections like folliculitis. Last, but not least, castor oil contains ricinoleic acid, which improves blood circulation and balances the pH value of your scalp.
Benefits of Castor Oil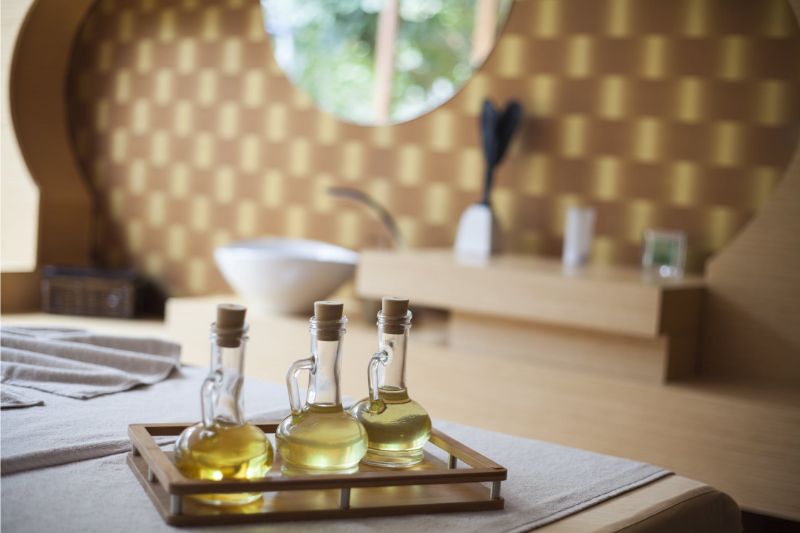 Castor oil is a vegetable oil that is used in paint, dyes, perfumes, polishes, waxes, lubricants, hair treatment products and much more. In fact, it's an age-old beauty treatment. As time passes by and technology advances, castor oil has been replaced by fancy products with a high price tag. But the fun fact is that they contain castor oil. So, why buy pricey products when you can have the real, natural thing?
One of the many benefits of castor oil for hair growth is that the oil moisturizes your hair and also prevents hair loss. Both men and women can use the oil, and even those suffering from hair loss can use castor oil to slow down the process. Here are some benefits of using this oil.
First and foremost, as we said, castor oil improves blood circulation. As a result, your follicle and scalp health is improved, and there is no hair loss.
At the same time, thanks to its ricinoleic acid and protein, castor oil encourage and promotes hair growth and hair regrowth. All of the healthy fatty acids, like omega-6 and omega-9, penetrate deep into your hair shafts and roots.
Hair loss is not the only condition you can treat with castor oil. Another popular treatment is for battling dandruff. Because of its antiviral and antibacterial properties, castor oil makes your hair an "unfavourable environment" for dandruff.
Another benefit is that castor oil reduces split ends, filling in the damaged keratin gaps. And if you want to make your hair healthy, castor oil can act as a natural conditioner.
Last, but not least, women who want to have a darker hair colour can use castor oil to achieve a richer and darker tone in a natural way.
Does it matter which type of castor oil you use?
There are different types of castor oil, and they all work for your hair growth. But it is also important to choose wisely. In general, there are three types of castor oil: organic (cold-pressed), Jamaican black, and hydrogenated.
Organic, or cold-pressed castor oil, is extracted directly from the seed, and there is no heat involved in any part of the process. Purchasing organic castor oil ensures you get all the nutrients, as there is no degradation of nutrients whatsoever. Organic castor oil is easy to notice, as the colour is pale yellow. Organic castor oil is especially recommended for people with an itchy and dry scalp.
Jamaican black castor oil is the most popular option lately, although the price is a tad higher. The seeds are roasted and then pressed to extract the oil. After the seeds are pressed, ashes are added (this is how the oil becomes black). Jamaican black is better for people with straight hair and a healthy scalp, as it penetrates more deeply than organic castor oil.  such  to make pleasantBut please note that it
Hydrogenated castor oil is made by hydrogenating pure castor oil. Companies use a nickel catalyst to do this. Also called castor wax, hydrogenated oil is odourless, insoluble in water, and brittle.
How to Use Castor Oil for Hair Growth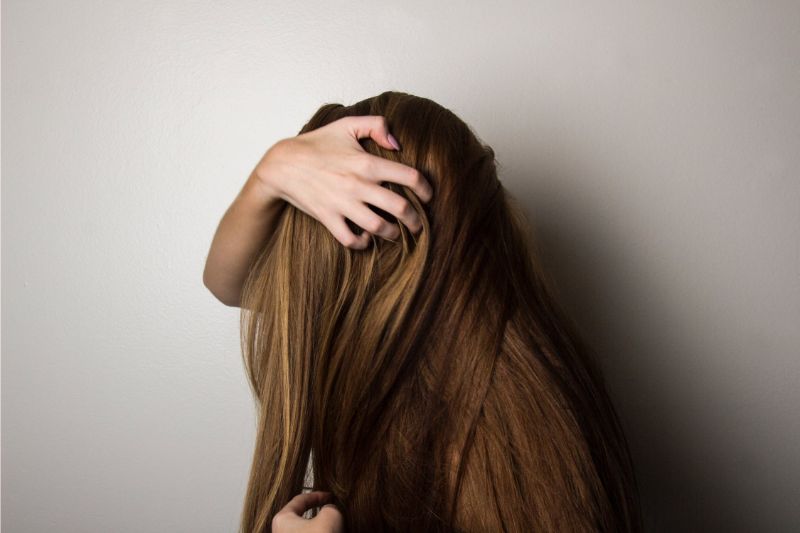 Now it's time to get to the step-by-step process for enhancing hair growth with castor oil. You need just a few drops, but the main question is how often you can apply the treatment. I recommend starting with 3 times per week, and once you start seeing results, you can switch to once or twice per week. You can also add additional oils to the mixture if you'd like.
The castor oil treatment works best when applied on damp hair. Remember damp—not wet—hair. You can use a spray bottle with water and spritz the roots before applying castor oil. For even better results, leave the castor oil on for several hours or overnight (use a shower cap to cover your hair).
Apply the oil on your scalp and then gently massage it through your hair. Wait 20 minutes, and then wash your hair with shampoo to remove the oil. You can use any shampoo, and if there is still oil on your hair after the first shampooing, repeat the process.
To aid in removing the castor oil, whisk an egg until smooth and massage the mixture on your scalp. This not only provides even more nutrients for your hair, but it also breaks down the oil and makes it easier to wash out with shampoo.
A more potent serum
If you want to take things to the next level, try an even more potent serum. Castor oil on its own is enough in most cases, but you can go a step further. For this recipe, you'll need 3 tablespoons of castor oil and 1 tablespoon of jojoba oil. Combine the ingredients in a bottle, and shake to mix. Apply the mixture on your scalp and massage for 10 minutes to ensure you've covered your entire scalp. Wash it off, and dry your hair with a towel.
What if it doesn't work?
One thing I have to note is that castor oil is not a magical fix. There is no magic wand for any problem. You need to take the time and naturally grow your hair. Depending on the damage to your hair, hair type, colour, and everything else, it can take a longer or shorter period of time. Your follicles don't improve overnight; it takes time for castor oil to work its magic.
As a general rule of thumb, people who have tried castor oil say they experienced initial results in one month (their hair grew ½-inch per month). Another important aspect: in the winter, hair grows faster no matter what. In the hot and summer months, hair growth slows down.
But while the first growth results will come after one month, you'll notice results like shiny and silky hair within the first week. Stick with the routine, and you'll see even better results.
Bonus Tips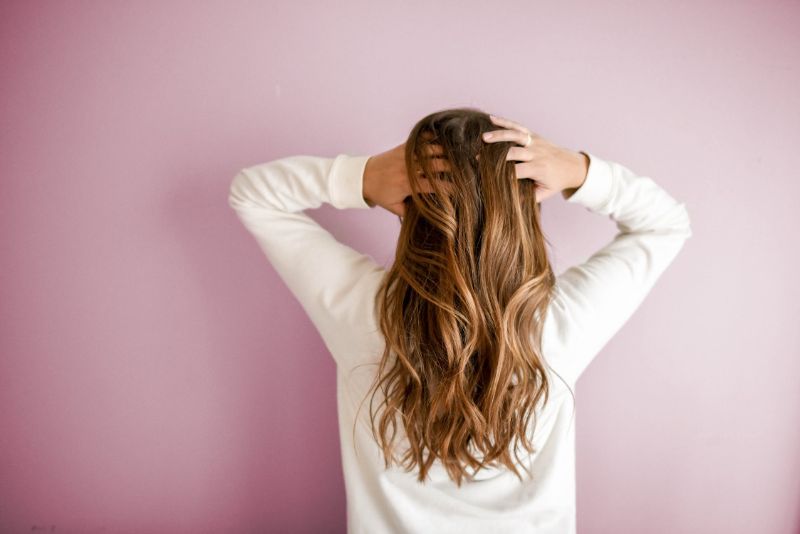 To make sure that your method of using castor oil for hair growth is successful, I recommend following these extra tips:
Make sure to spread the castor oil to every part of your scalp.
If you apply too much oil, reduce the amount the next time you use it.
You don't want to overdo it. Wash off the oil later with shampoo.
If there is excess oil on your hair, shampoo one more time.
You can use a paper towel to remove excess oil before shampooing.
Set a timer to ensure you wait the correct amount of time before shampooing.
Take a break from the treatment during the summer.
Start with three times per day, and once you start getting results, switch to once per week.
Castor Oil for Hair Regrowth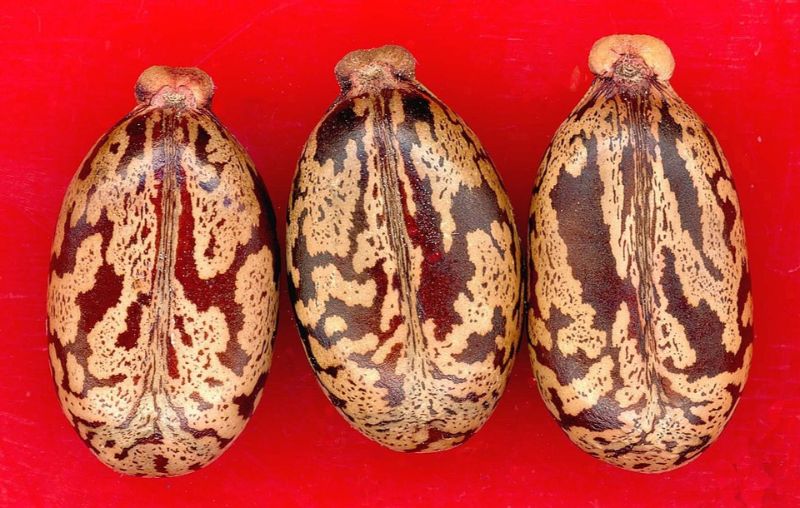 Castor oil is great on its own for hair growth. But if you are losing hair and you want to stimulate regrowth, you need to call in some help. Here is one potent serum for such task. The ingredients are:
1 tablespoon of castor oil
2 tablespoons of sesame oil
2 tablespoons of extra virgin coconut oil
2 tablespoons of sweet almond oil
Mix the four oils and apply on your scalp. You can warm up the oils before applying for even deeper penetration. Massage your hair, starting from the roots and moving to the tips of the hair. Let the mixture stay on your hair for 60 minutes, and then shampoo. The best part is that you can prepare a large quantity of the mixture and store it in your fridge. To increase shelf life, add one capsule of vitamin E oil.
READ THIS NEXT: Tea Tree Oil for Hair Growth and Hair Health