Call me nostalgic, but I believe the 90s were the golden age of cartoons. There were so many great cartoons back then: Scooby-Doo, Ninja Turtles, Looney Tunes, The Addams Family, and so much more. There was something for everyone. Truth be told, some of the cartoons we watched were created years before.
But it was in the 90s that we got to experience the height of cartoons. With networks like Cartoon Network, you could literally stay in front of the TV the whole day. And you would have fun. I should also note that many of the cartoons were educational as well—if nothing else, for your English vocabulary.
That being said, I'd like to bring you back to a time when cartoons were awesome. A small dose of nostalgia is always welcome. And for those of you who are not 90s kids, you'll see what you missed!
1. Scooby-Doo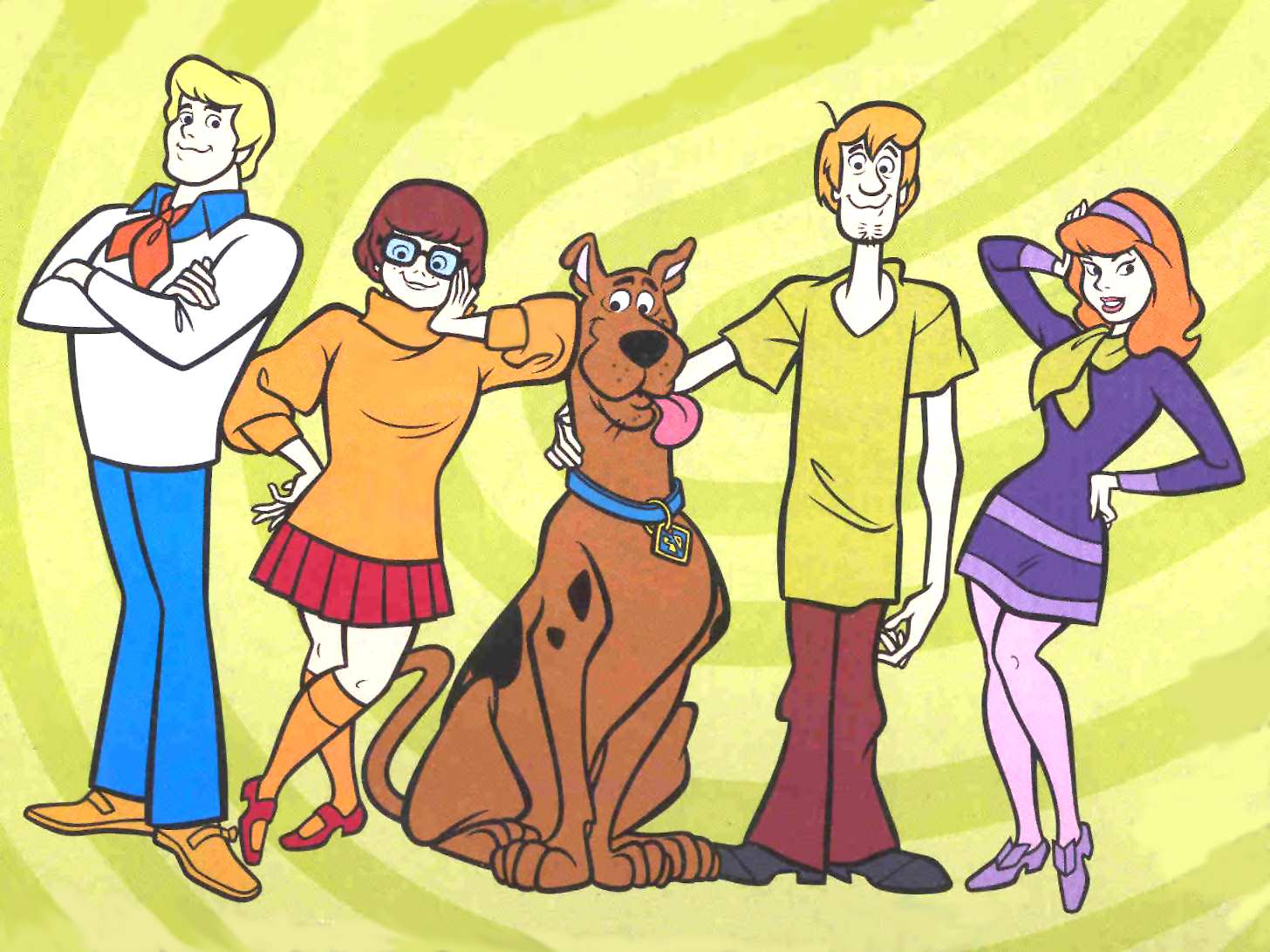 Scooby was one of my favorite cartoons when I was little. You had everything: a beautiful girl, clumsy guy, handsome guy, and nerdy girl. Add in Scooby, and you had a recipe for success. Children all around the world wanted to solve mysteries like Scooby and company. Nowadays, we have mystery games, but they're nowhere close to Scooby. It's safe to say that if you watch the cartoon now, you'll guess the killer instantly, but back then, we were children and Scooby encouraged us to think.
2. Teenage Mutant Ninja Turtles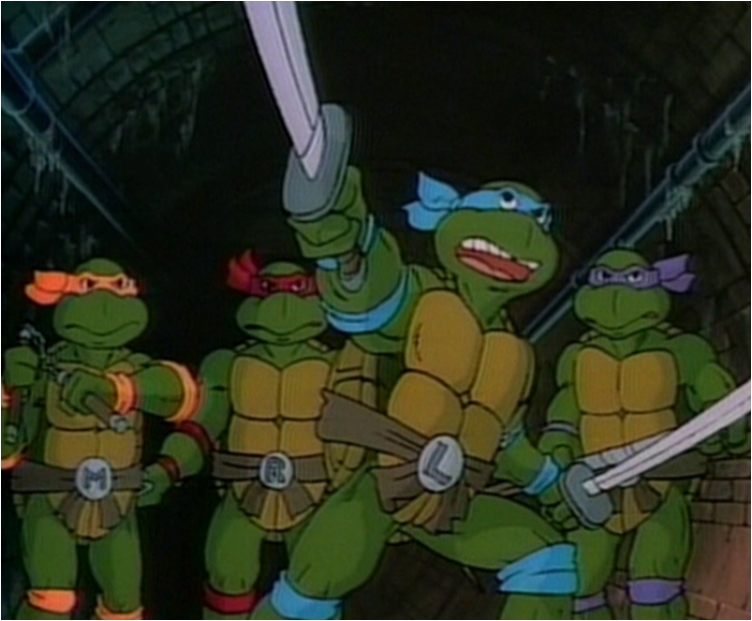 Pizza companies definitely should thank the Ninja Turtles and their success. Yes, pizza has always been a popular dish, but the Turtles took it to a new level. Hollywood brought the turtles to the mainstream big screen, but nothing compares to the beauty of the 90s show.
3. Captain Planet and the Planeteers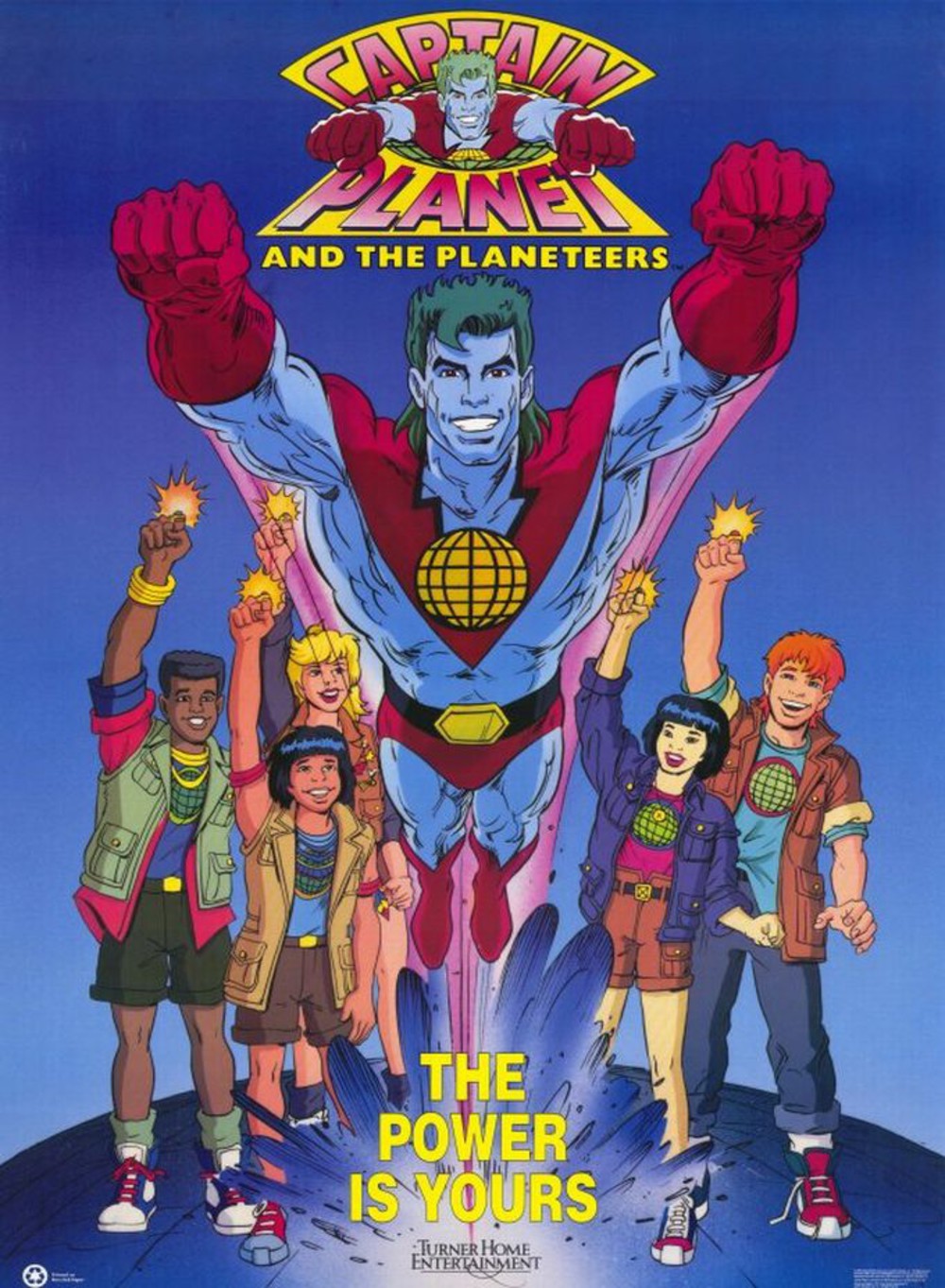 You could say that if we had paid more attention to this cartoon, our planet might be in better shape today. Suffice it to say, we didn't learn the lesson. Captain Planet battled pollution and tried to save the Earth, but he didn't get much help from us.
4. Sonic the Hedgehog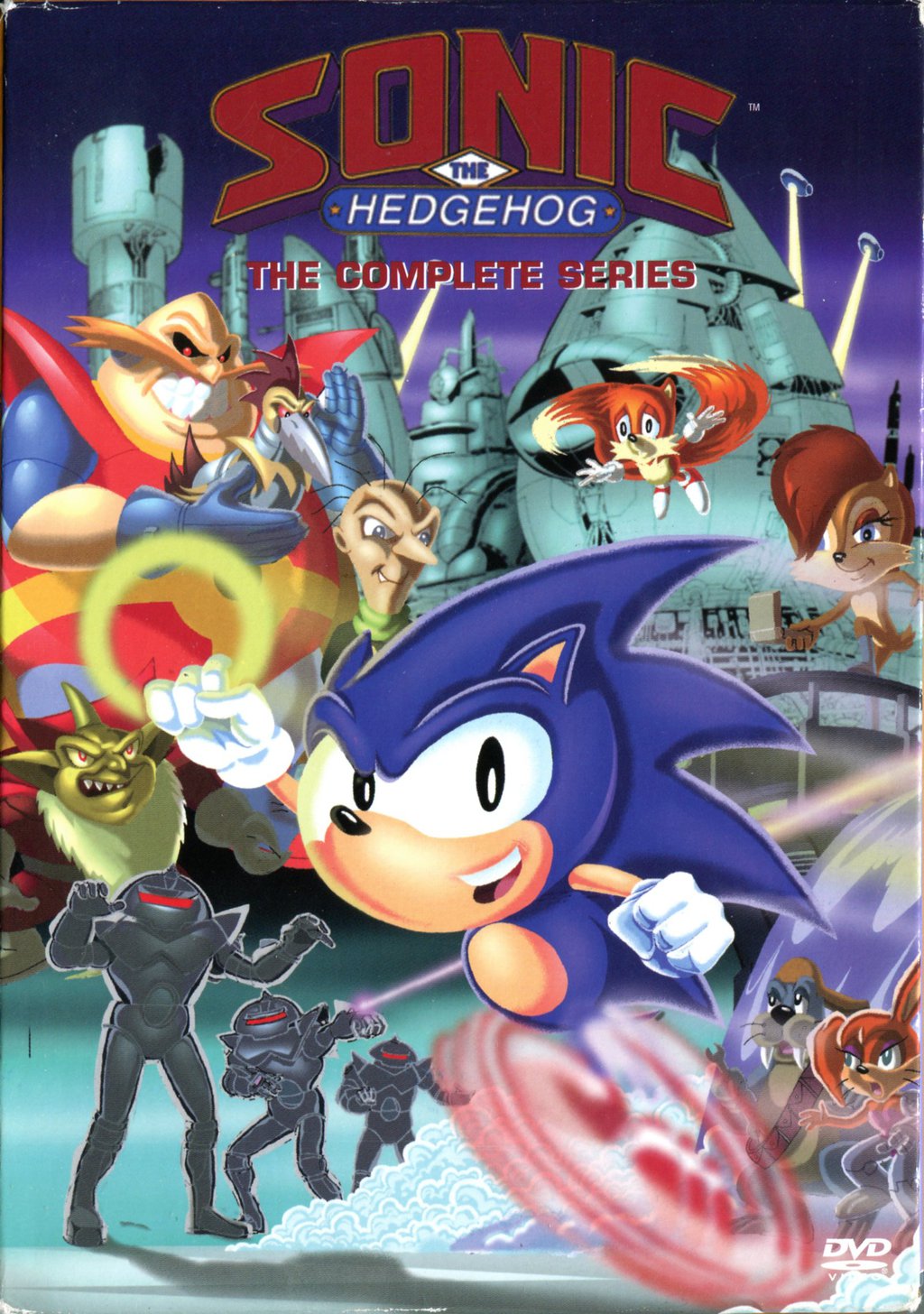 Sonic was one of the best superheroes we had back in the day. Back then, comic books were great, but they failed to make it to the big screen. Sonic, on the other hand, mesmerized us. And then we got a video game for PlayStation. The world couldn't get much better than that.
5. Looney Tunes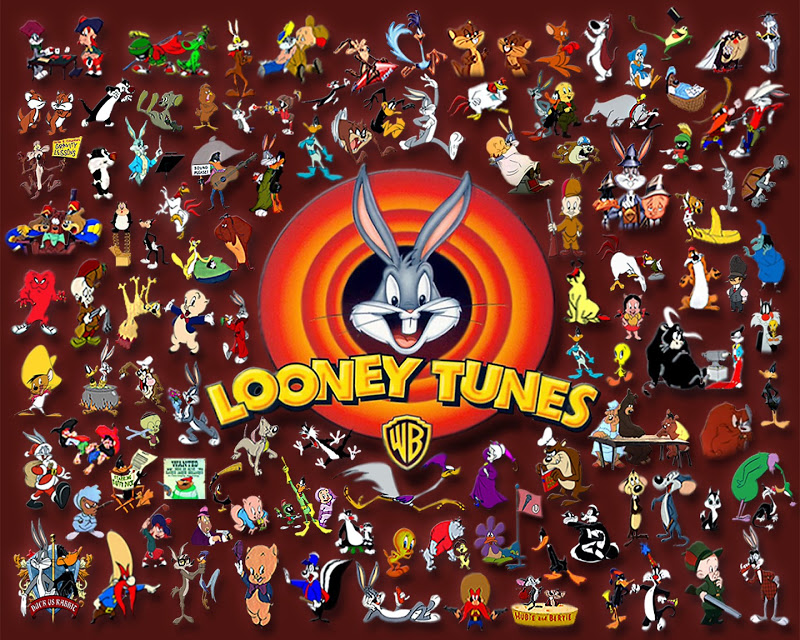 The original Looney Tunes was produced from 1930 to 1969, the golden age of animation. However, it was in the 90s that Looney Tunes spread around the world, thanks to cable television and other technological developments. Everyone had a favorite character from the Tunes. Mine, for example, was Elmer Fudd.
6. Rocket Power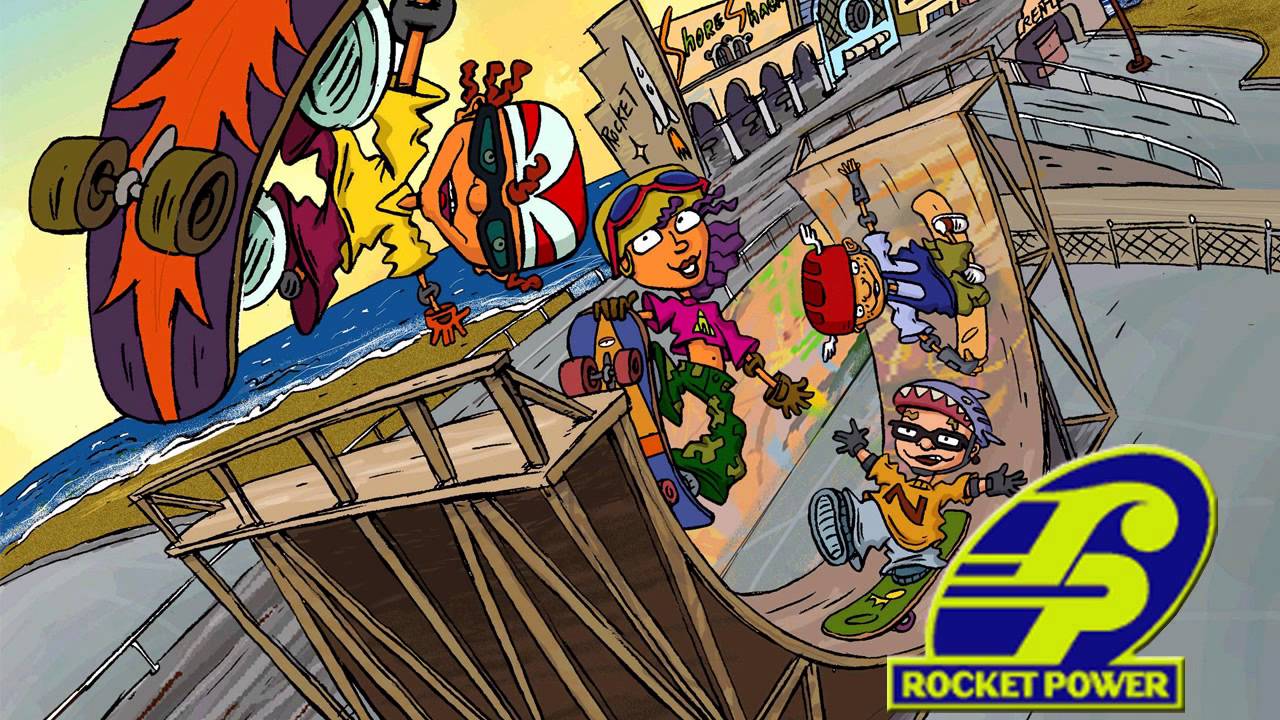 This cartoon came at the end of the 90s. And you can see right away that it had better animation, graphics, colors, and everything else that accompanied the advance in technology. But in essence, it was still a funky and cool show about kids skating or fooling around in the city.
7. Swat Kats: The Radical Squadron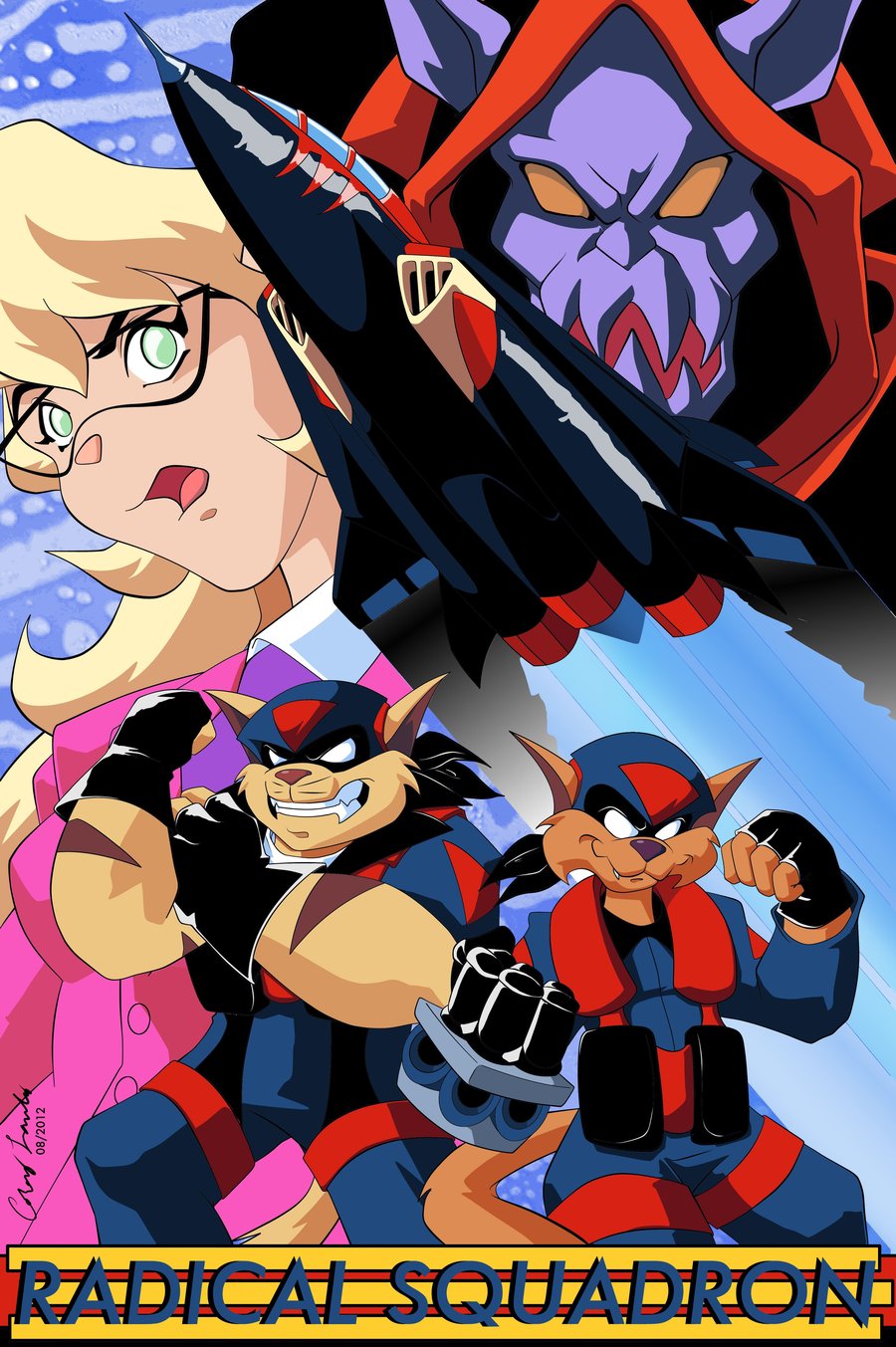 This show made us look at cats differently. Before the show, cats were seen as cute and adorable pets that do no harm, but the show opened our eyes. Frankly, I loved cats even more after this cartoon. The masked vigilantes were heroes, trying to take down the evil cat of the city.
8. The Addams Family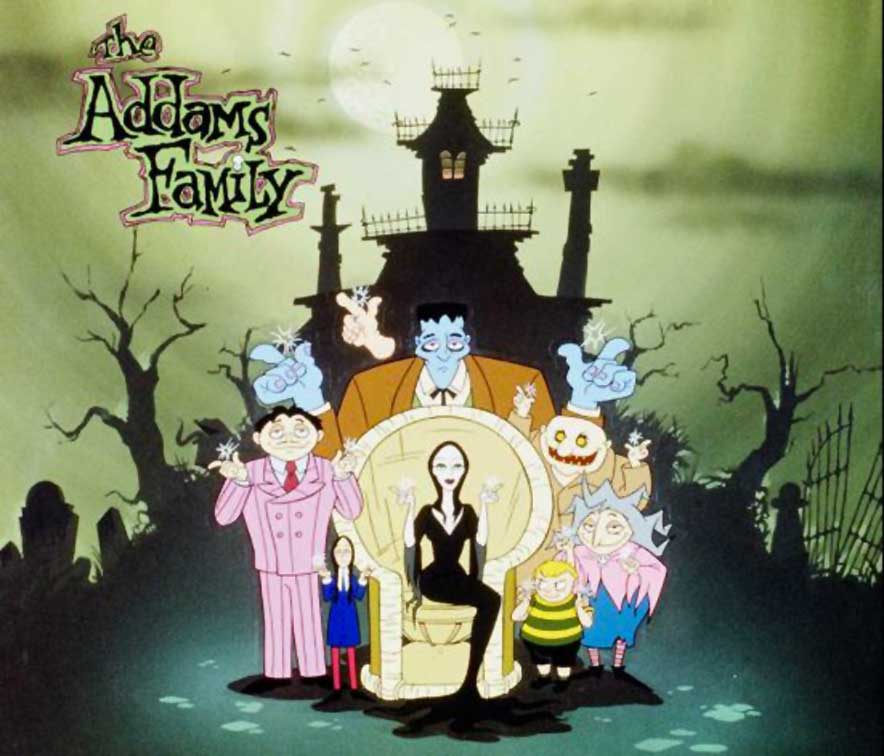 This was the strangest cartoon we had during that time. There were so many odd and miscast characters, you couldn't fully understand everything they did. The Addams Family introduced me to the awesome world of magic. But like many other 90s cartoons, the Hollywood movie was not nearly as good.
9. Dragon Ball Z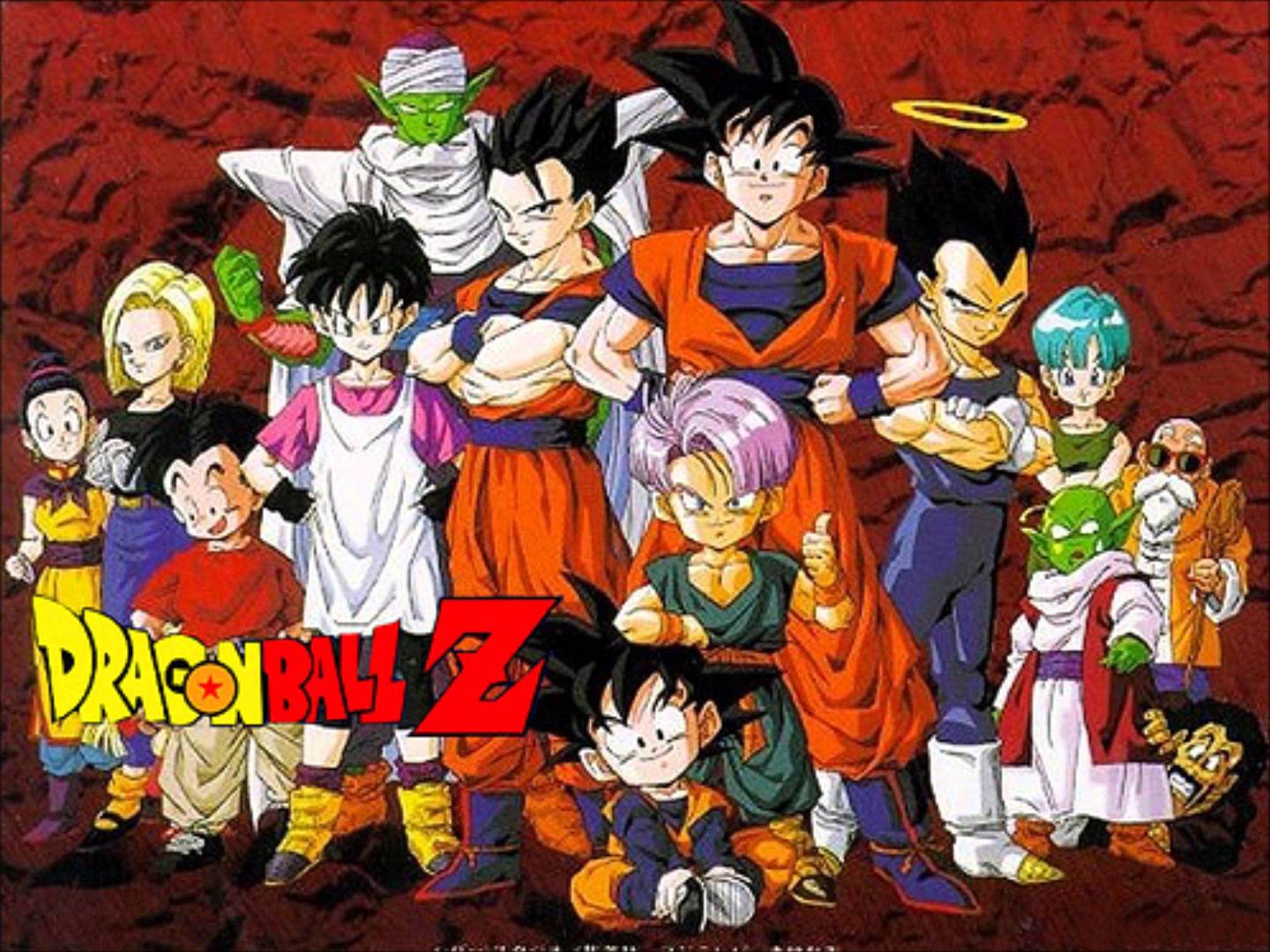 Dragon Ball is more than just a cartoon. It's a legend—a cult—and there are still millions of followers and fans of Dragon Ball. And that's all you need to know about the success of this Japanese cartoon.
10. Ren and Stimpy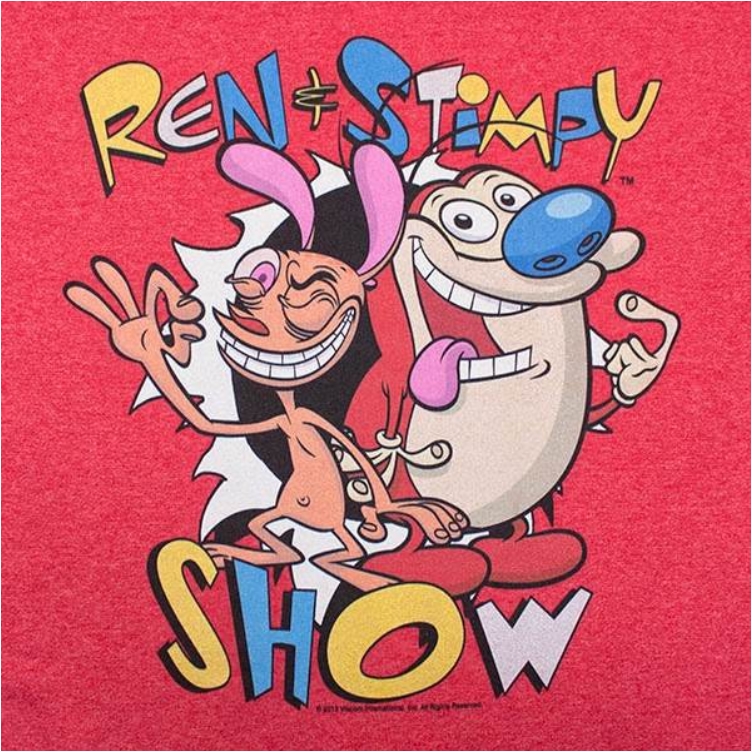 These two had so many unusual adventures. Nothing about this cartoon was business as usual—just look at the characters. But that was the thing about the 90s. There were characters that you couldn't fully grasp and understand, but they did funny things that you could relate to.
11. Gargoyles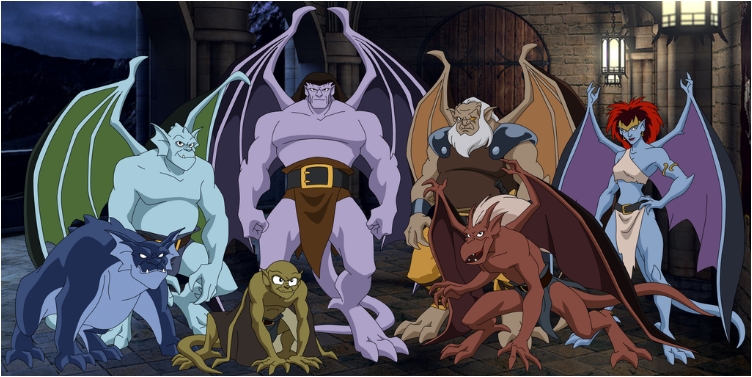 At first glance, you'd think Gargoyles is just a fiction cartoon. But dig deeper, and you'll see that they were one of the most intellectual cartoons back then. One of the main messages that Gargoyles tried to send to the public was "you can handle this." Many children got their courage and endurance to fight back everything thanks to Gargoyles. And in the same way these miscasts fought crime, we fight through life every day.
12. Recess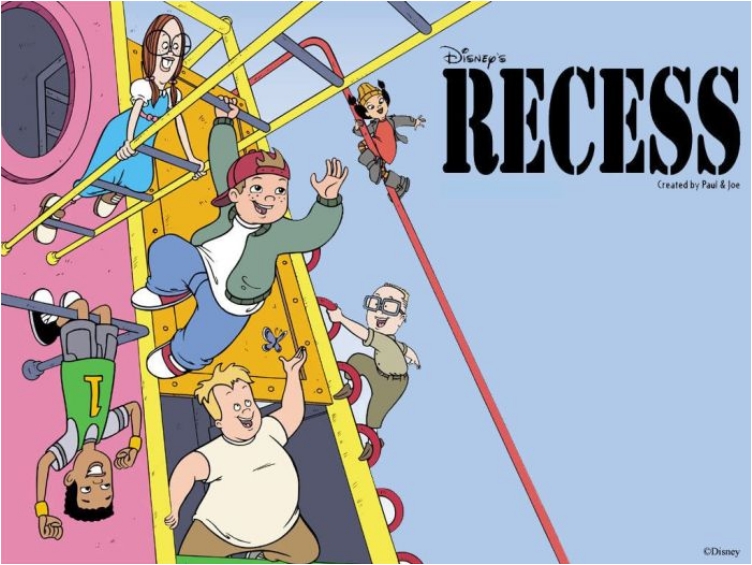 The closest thing we got to real life in the 90s was Recess. The plot was as simple as they come: children protect other children on the playground. And the age of the children was spot on: they were fourth graders. You can't get better than that.
13. Pinky and the Brain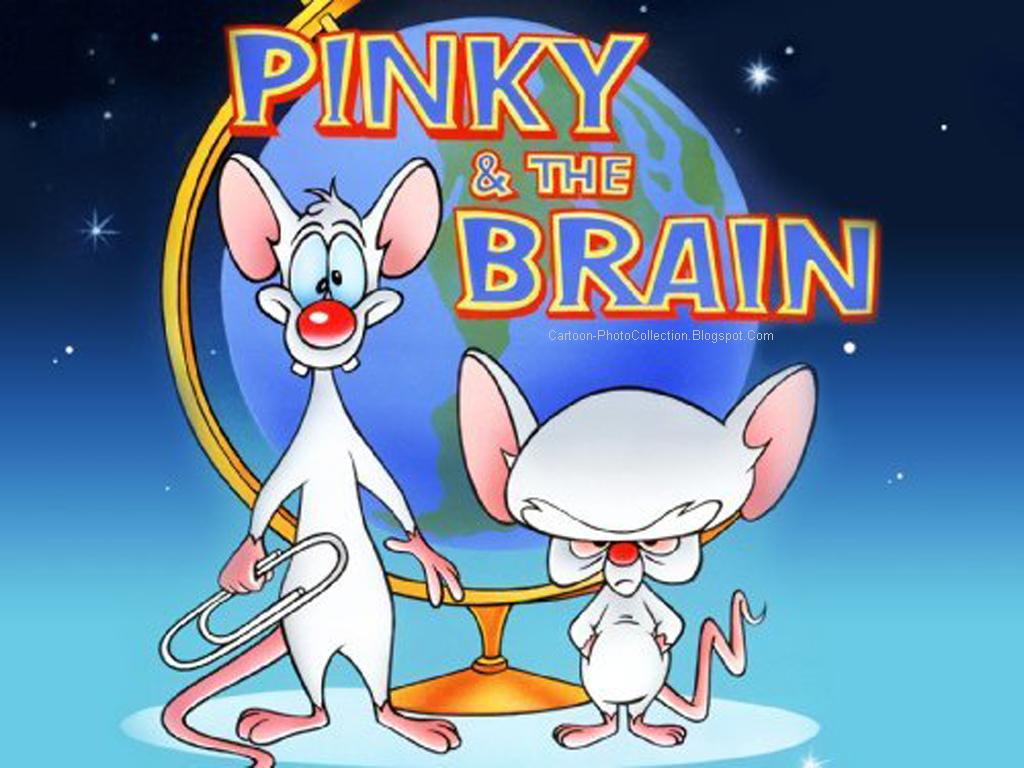 Raise your hand if you thought Pinky was the smarter one. Two mice trying to conquer the world. Now isn't that crazy? The quotes you remember from Pinky and the Brain apply nowadays as well. "Some days I feel like I can conquer the world, and other days I just want to stay in bed."
14. Darkwing Duck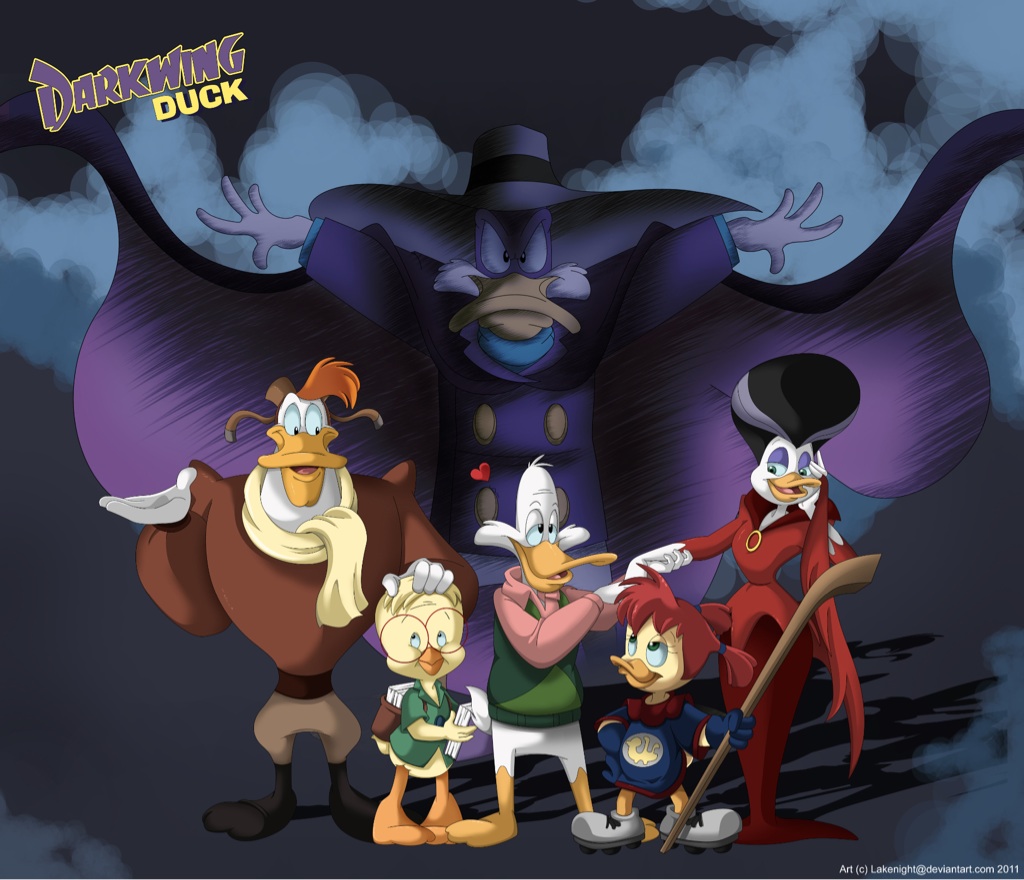 In what looked like a spinoff of Donald Duck, we got another masked vigilante that fights crime. Walt Disney was usually spot on, but Darkwing Duck didn't see the same success as other movies. Nevertheless, it was a good comedy.
15. X-Men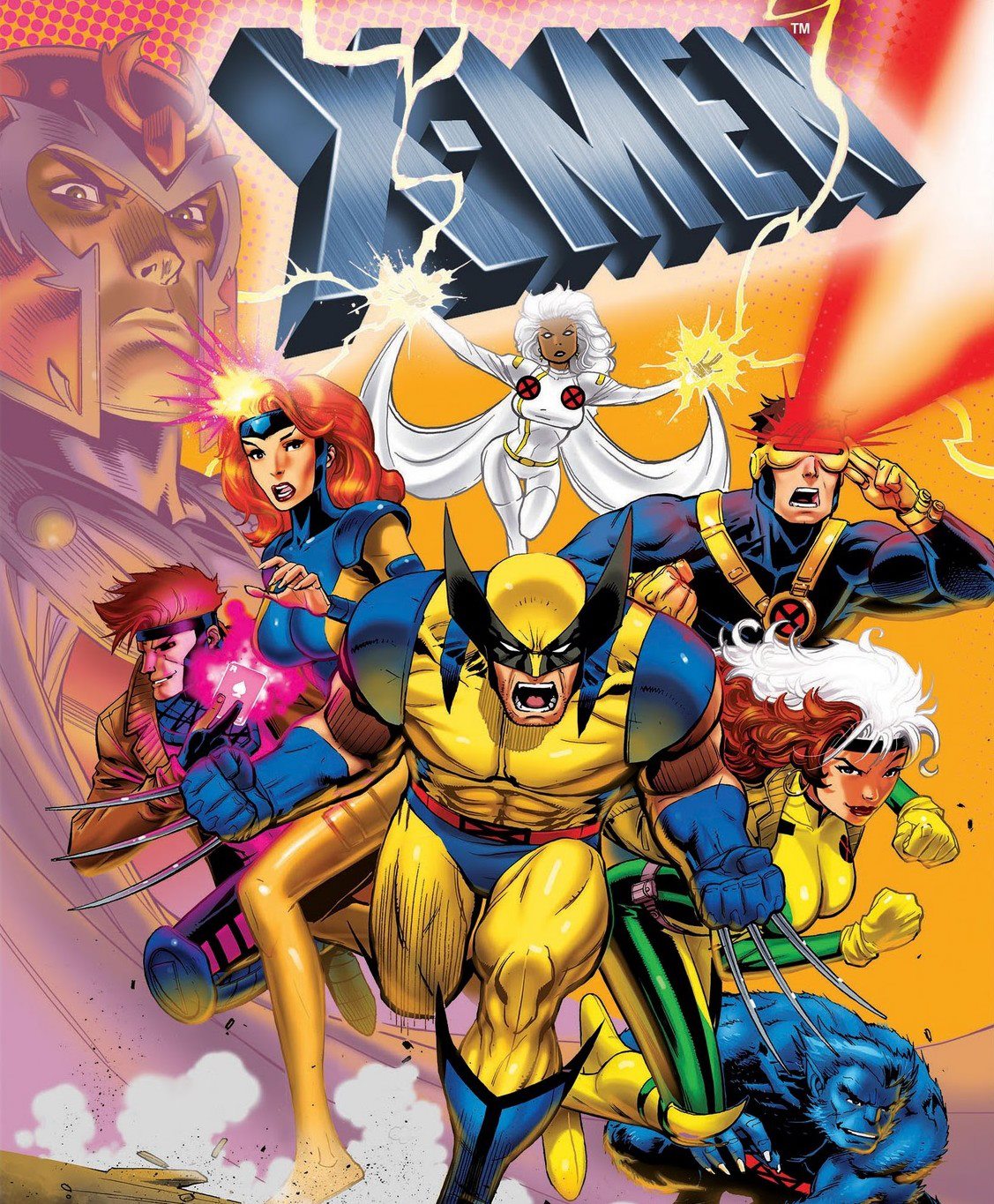 I still don't understand why Marvel and DC couldn't make a good superhero movie back then. Their animation series were awesome. For example, X-Men was an instant success: they had the animated series and then a video game, and both were great.
16. The Proud Family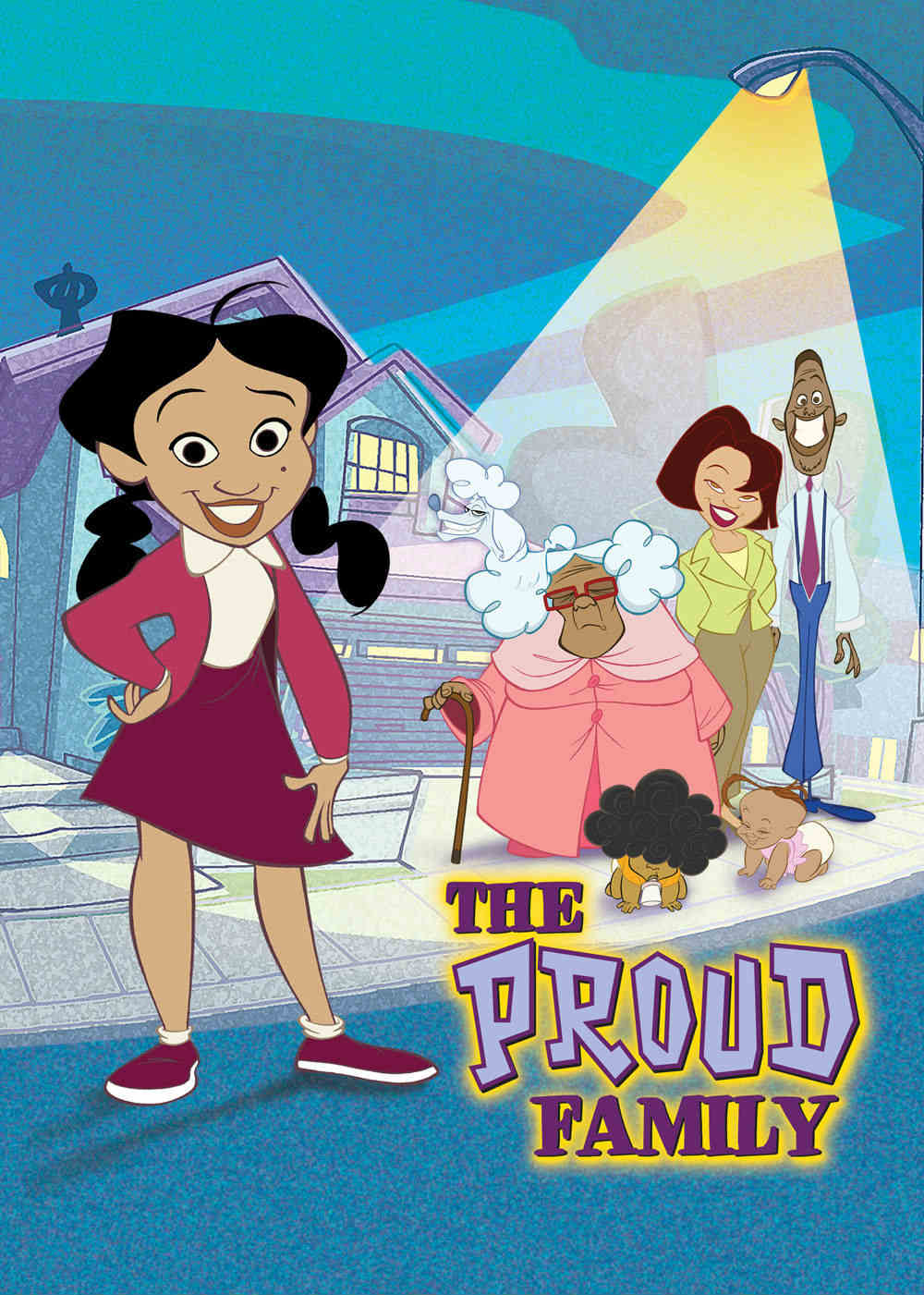 Girls all around the world identified easily with Penny. She faced the same teenage problems we all face. Luckily for her, she had her grandma to share some wisdom. And every time I watched the show, I thought her grandma was the best character. And I still do. I miss Sugar Mama, to be honest.
17. Yu-Gi-Oh!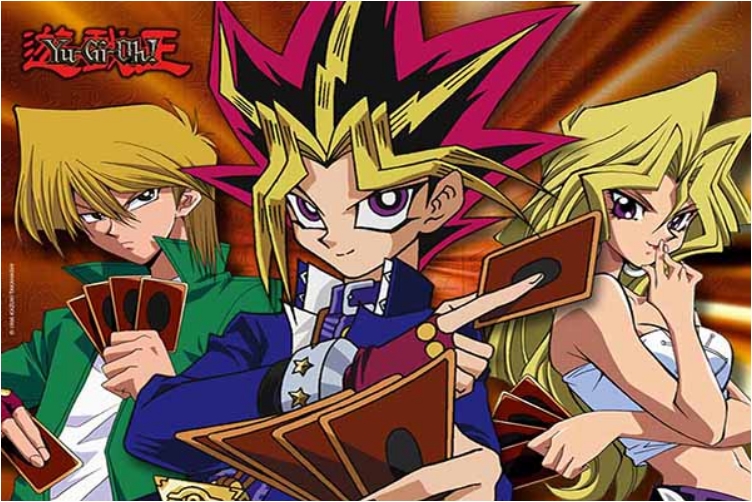 Japanese series and animation cartoons were more successful in the 2000s. But it was Yu-Gi-Oh that paved the way in the 90s. Yu-Gi taught us that no matter how hard things look, if you believe and have faith, you will prevail. Good things happen to those who believe.
18. SpongeBob SquarePants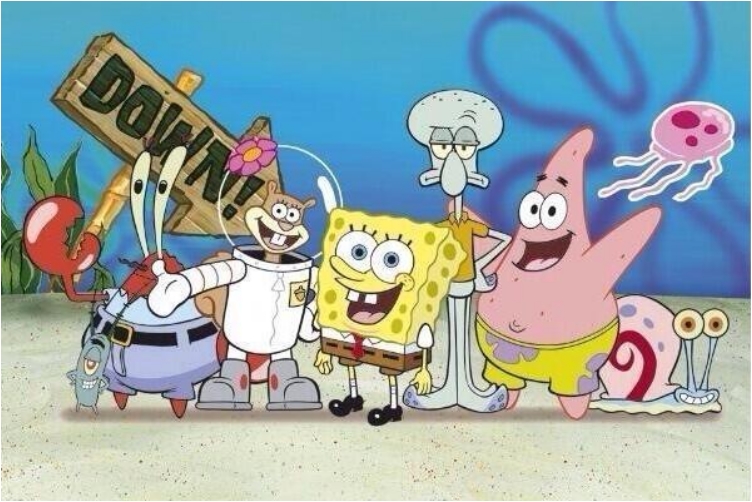 If there is one character that is easily recognizable no matter the age, that's SpongeBob. This cartoon produced a number of memes, quotes, GIFs, and everything else in between. The main topic of the cartoon was the friendship between SpongeBob and Patrick, but we also got many life lessons. For example, it's all right to be scared; every one of us is at certain point.
19. Tom and Jerry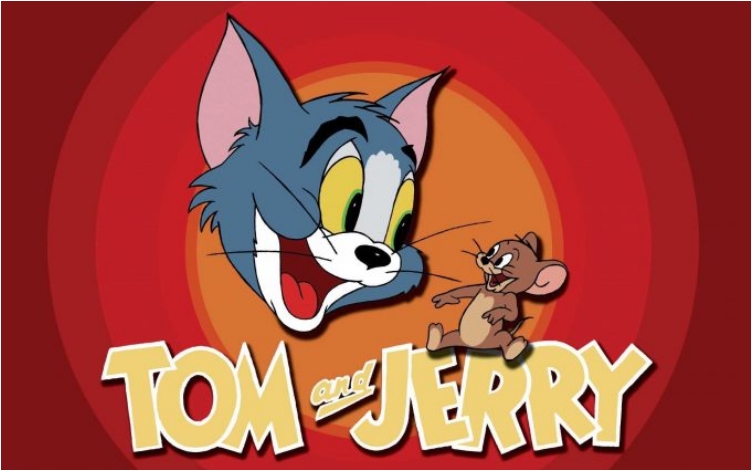 We are finally at my favorite cartoon of the 90s. I loved Tom and Jerry. I watch them nowadays as well (the old cartoons, not the new ones). And unlike many people, Tom was my favorite character. I felt sorry for the guy. And to be honest, there's always a character you can relate to. For example, I have friends who relate to that little mouse that eats all the time. And you can't ignore the Tom and Jerry music; in my opinion, this cartoon had the best music of all time.
20. Street Sharks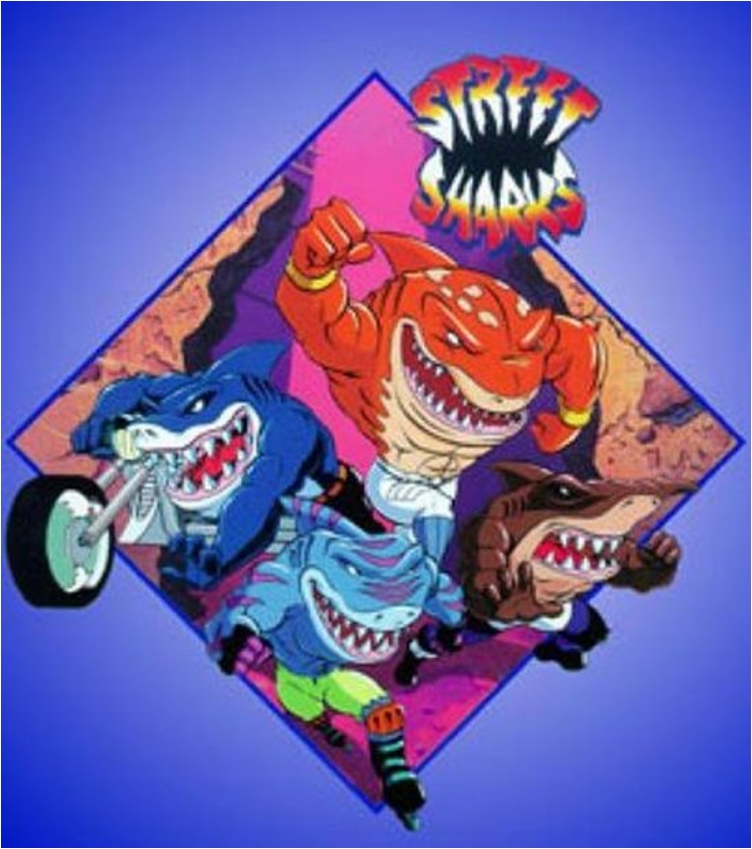 You know that saying, "When life gives you lemons, make lemonade." Well, the same can be said about Street Sharks. When an accident turns you into a shark, you better find a way to make it work.
21. The Fairly Odd Parents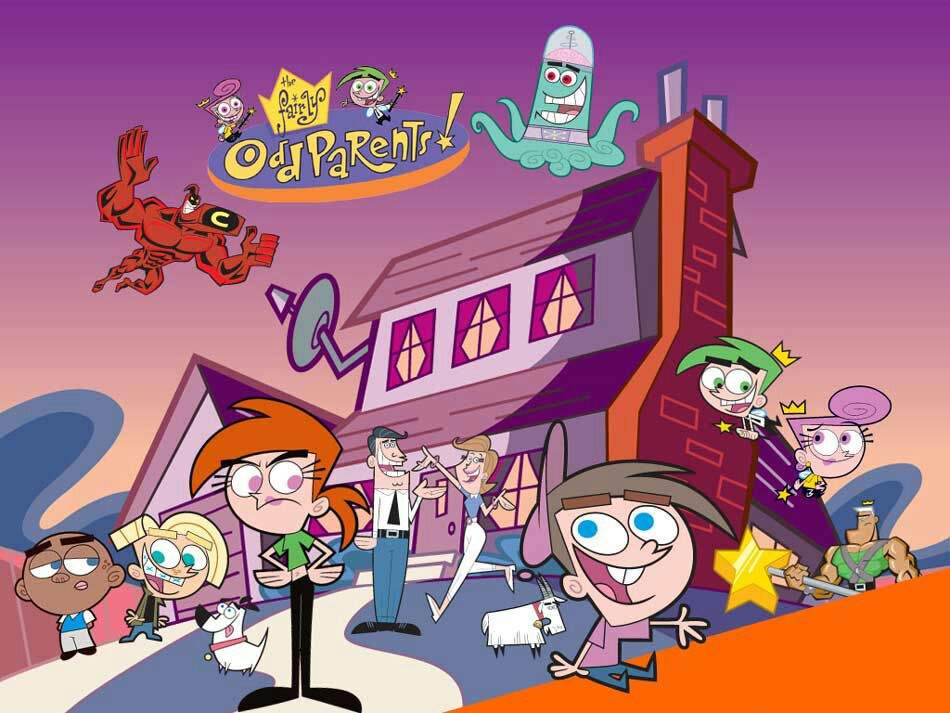 Honestly, I sometimes hated Timmy Turner. In my opinion, he was a bit spoiled—parents who grant you any wish you have? That's far from real life. But it was all good for a comedy, and, as you can guess, the wishes didn't always go as planned.
22. Kim Possible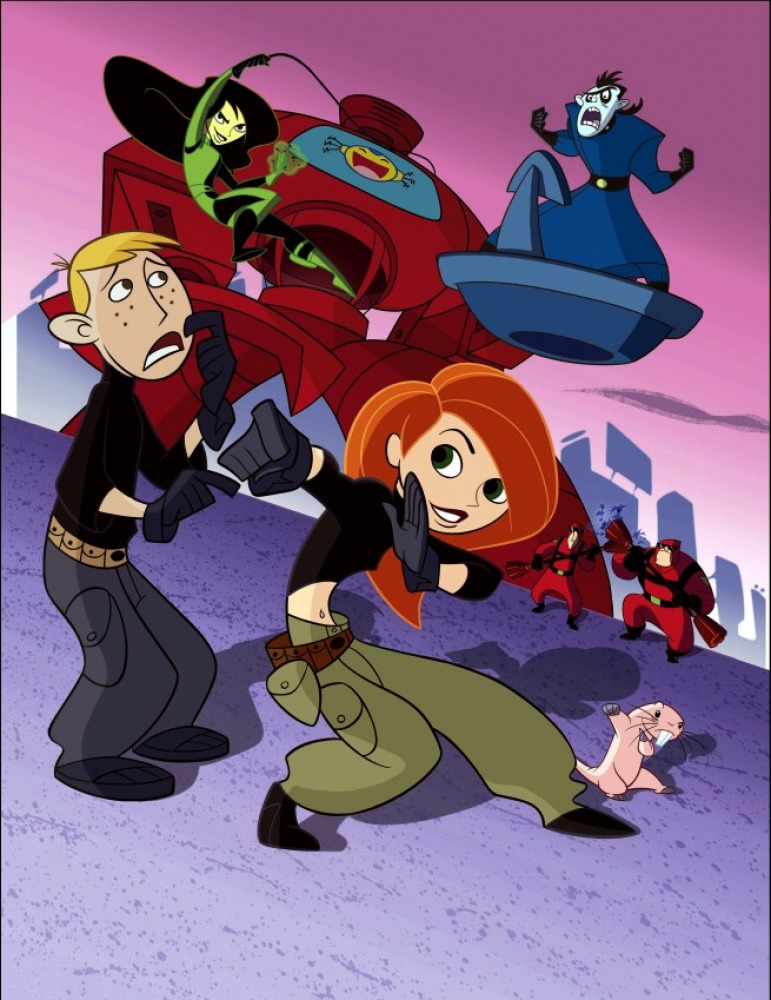 Nowadays, almost any superhero movie or TV series starts with "During the day, he/she is an ordinary character, but at the night, he takes on a mask and saves lives." Well, they got that from Kim Possible. She was an average teenager and cheerleader during the day, but fought crime and super villains at night.
23. The Tiny Toon Adventures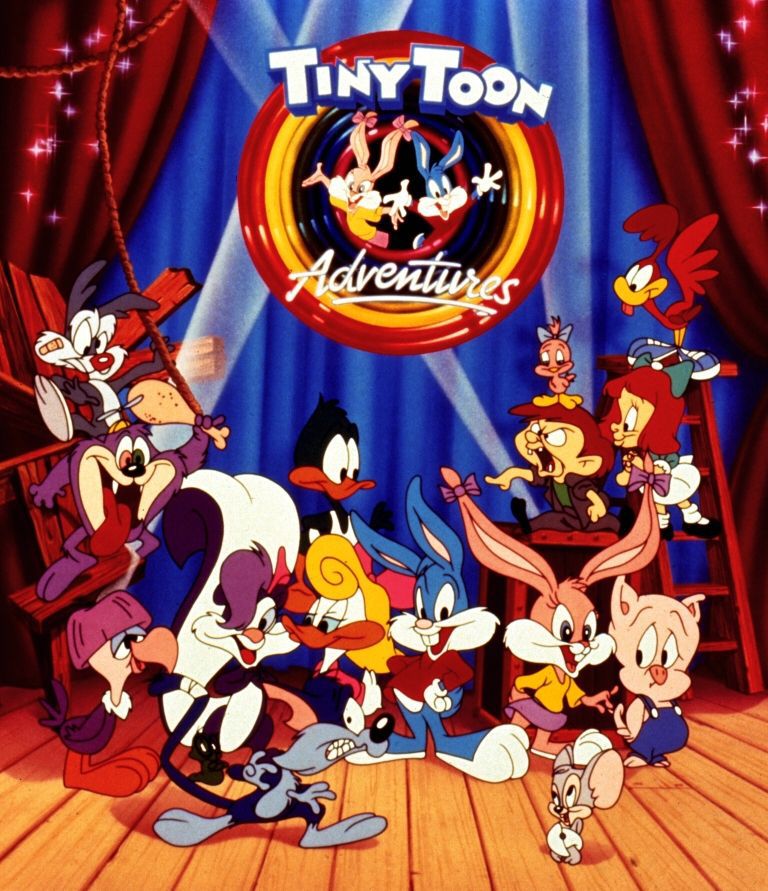 If you loved Looney Tunes, you loved Tiny Toons even more. We got all of our favorite characters as babies. They had the same problems and issues, but they were 10 times more adorable.
24. Rocko's Modern Life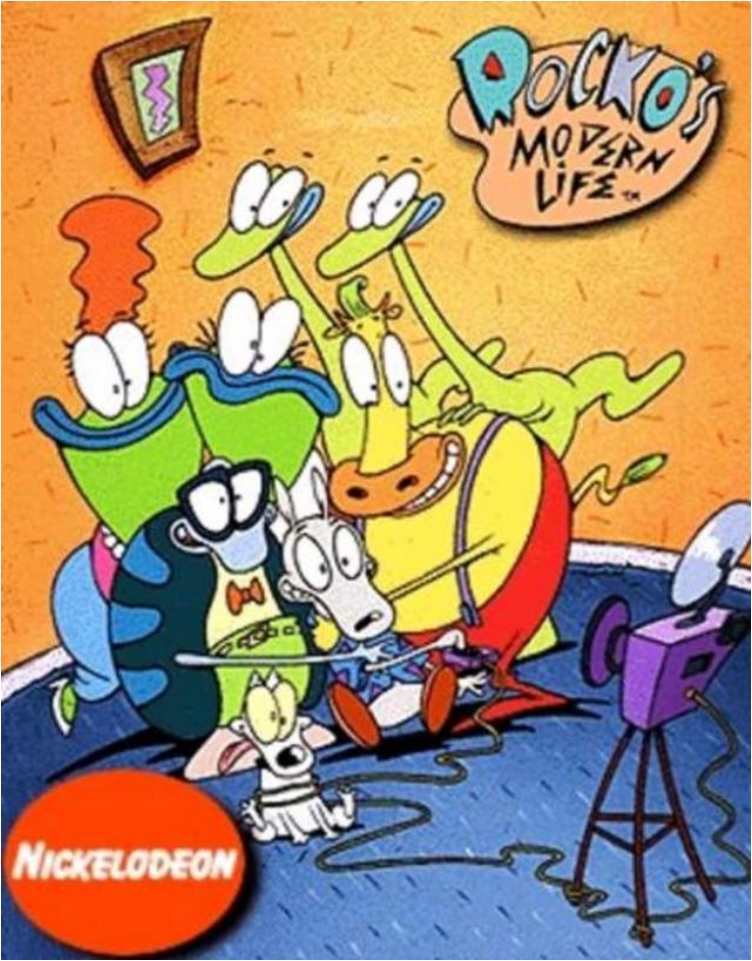 One of the first lessons you get when you move to another city, country, or even class is that not everything will be as you hoped it to be. That's what Rocko taught us. When he moved from Australia to the United States, things didn't go as planned. Turns out, the USA wasn't the country where all dreams came true for him.
25. Arthur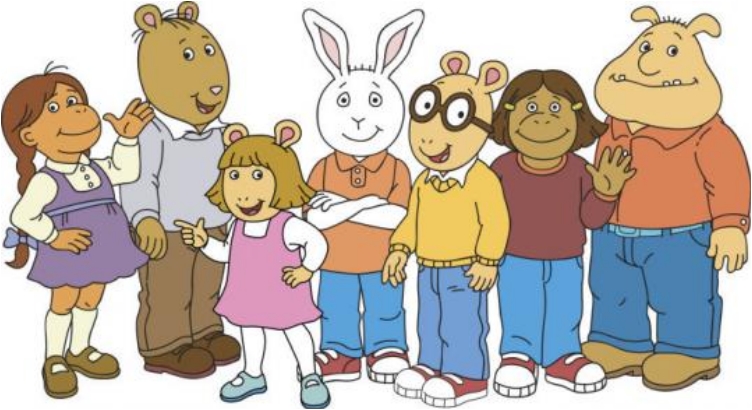 This is one of the best, pure intellectual and educational cartoons of the 90s. Arthur taught us how to deal with homework, bullies, annoying teachers and much more. But most of all, he taught boys how to live with their sisters.
26. Pepper Ann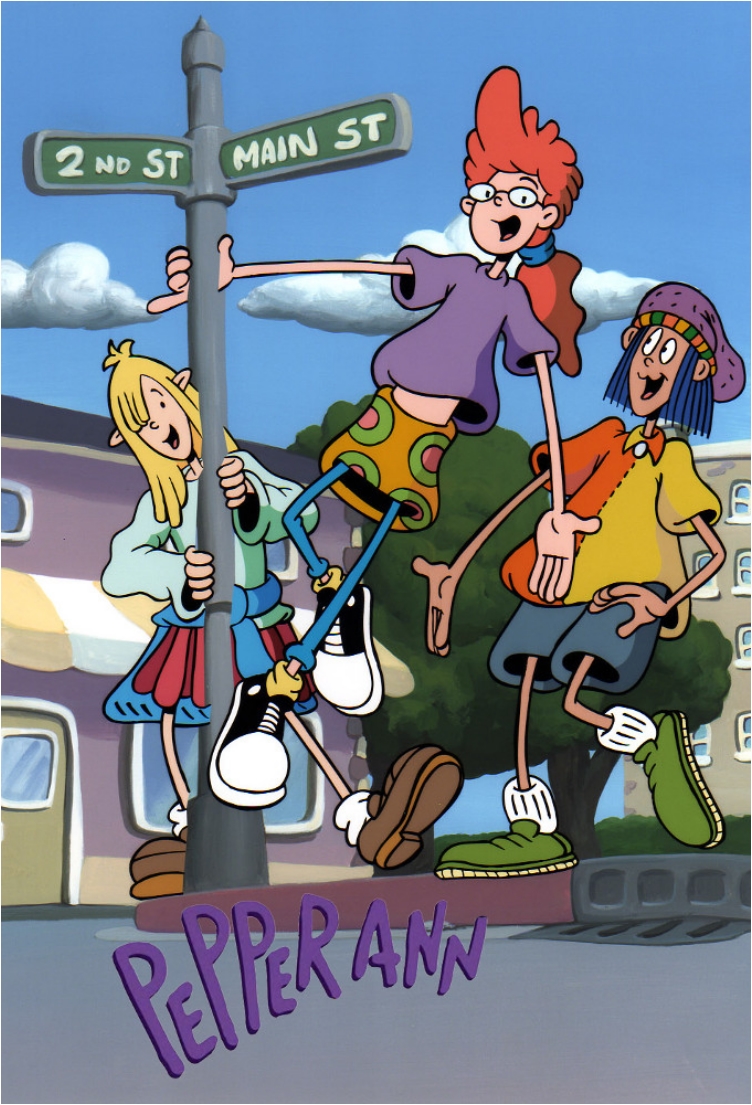 Nowadays, nerdy behavior is accepted. Thanks to shows like the Big Bang Theory, nerds are actually having the time of their lives. Back then, however, nerdy kids were treated differently. And Pepper Ann was no exception. Because of her nerdy behavior, Pepper had trouble fitting in. But if there is one thing you need to learn, it's that you can be different, and you don't have to fit in at all times.
27. Pokémon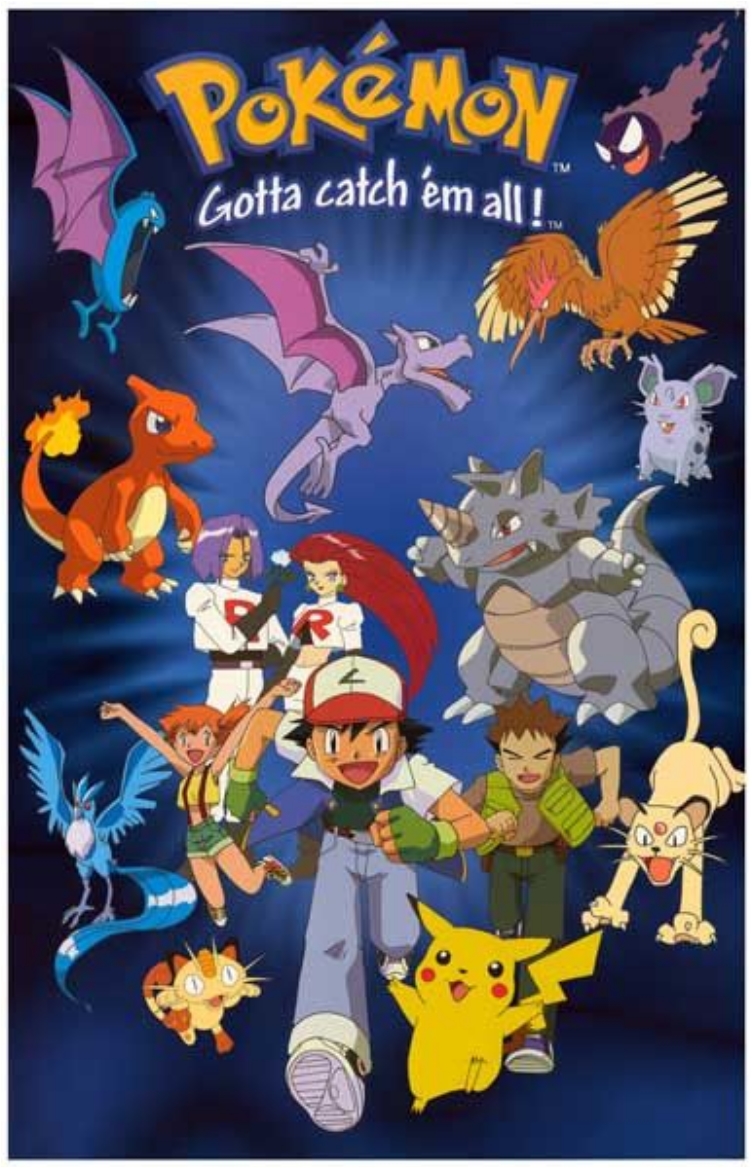 Honestly, I was never much of a Pokémon fan. But there is no denying the popularity of the show. You can argue that Pikachu is as iconic as Mickey Mouse, and you won't be wrong. We saw how popular Pokémon Go is lately—that's because of the Millennials, who grew up with Pikachu. One of the best friendships of all time is between Pikachu and Ash.
28. Johnny Bravo
For girls out there, if a guy hits on you in a dumb and silly way, it's because he probably watched too much Johnny Bravo as a child. Johnny was awesome. I mean, you had to feel for the guy. But at the same time, he was such a narcissist. I loved the opening theme music the most.
29. Doug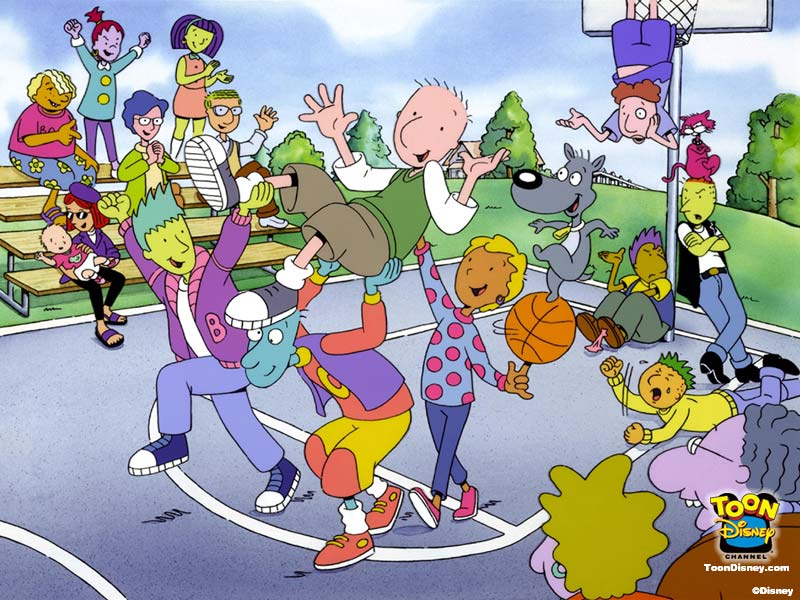 Doug was one of Nickelodeon's best characters, I think. I was always a Cartoon Network person, but I watched Nickelodeon from time to time. And Doug was great. One of the best things was that he taught us you can fantasize as much as you like.
30. Dexter's Laboratory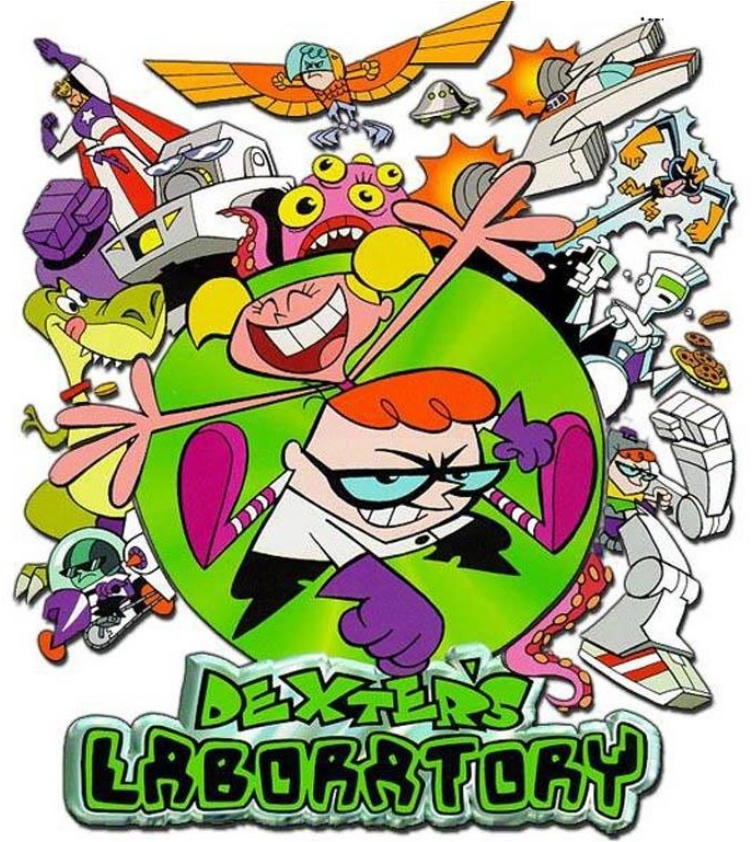 Definitely one of the best cartoons of our childhood. Dexter and Dee Dee were an awesome brother and sister combination. He was the smart one, but somehow, she ended up being smarter than him on many occasions. One of the most memorable episodes for me is "Study now, party later." It was the perfect example of how work and studying can drive us crazy.
31. Hey Arnold!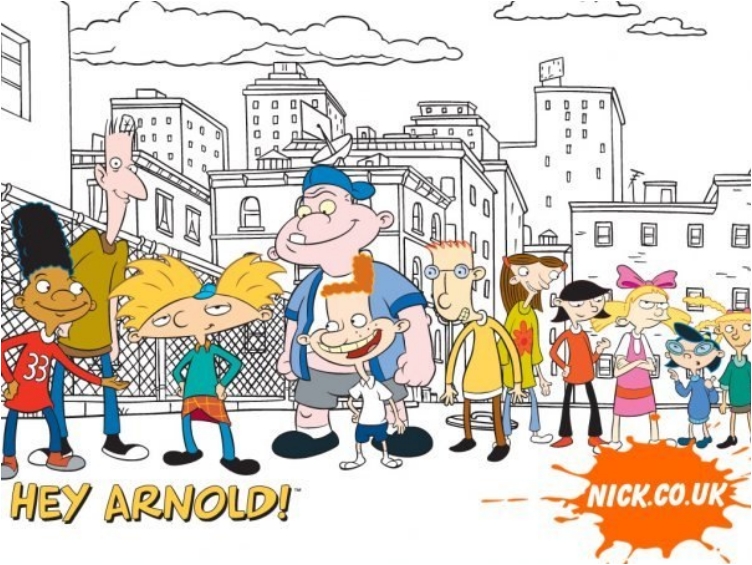 Hey Arnold will return soon to the TV screen with another movie. This show aired for a few years before turning into a movie. Arnold was great at solving other people's problems, although not so much his own.
32. The Wild Thornberrys
Another cartoon show that took place in nature (this eccentric family had all of its adventures in nature). And the show subtly showed us that we need to appreciate, respect, and take care of our environment.
33. Ed, Edd n Eddy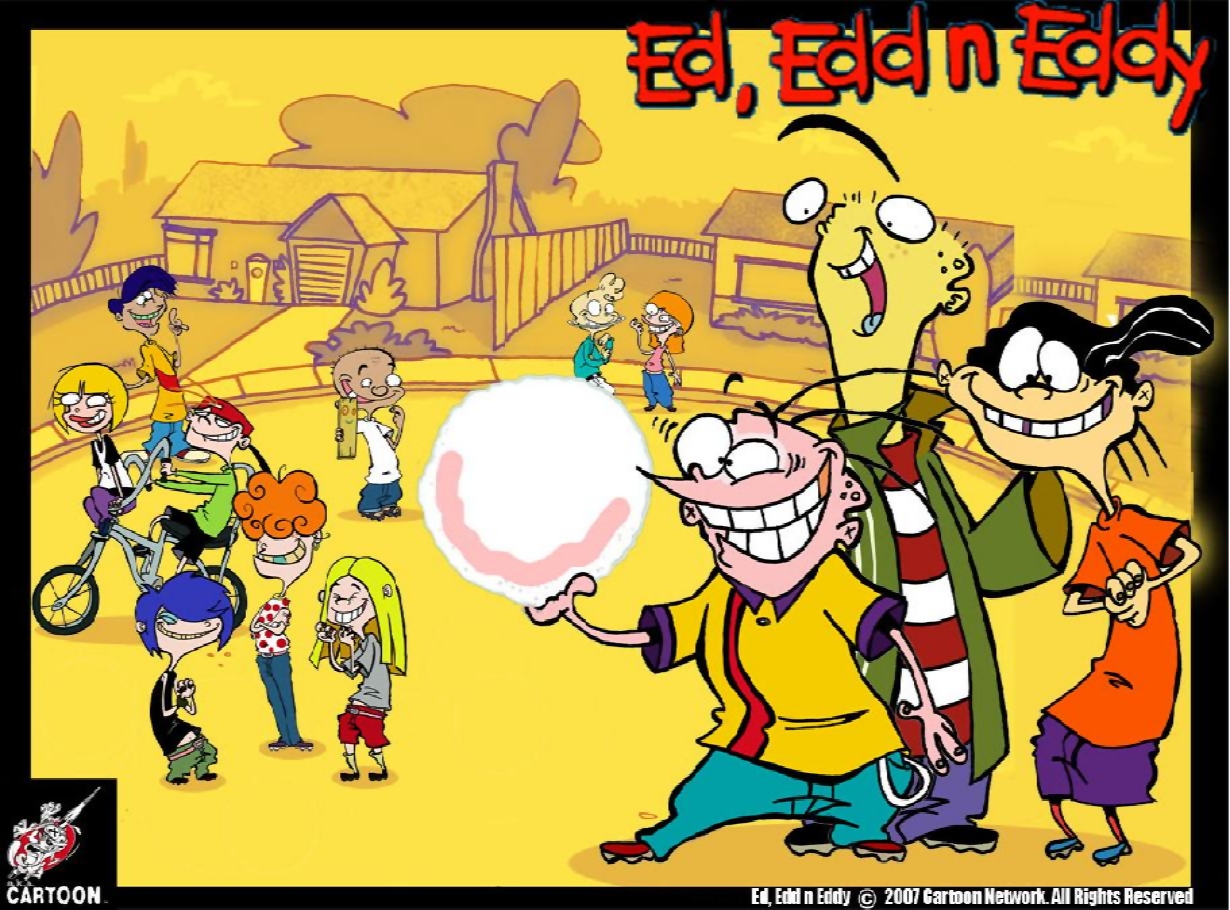 Nowadays, we can confidently say that boys and girls are more advanced thinkers than we were. Honestly, we were clueless about the opposite sex. Boys were extremely clueless, but in a cute kind of way. And the Eds were the perfect example of how teenage boys have trouble talking and interacting with girls.
34. The Rugrats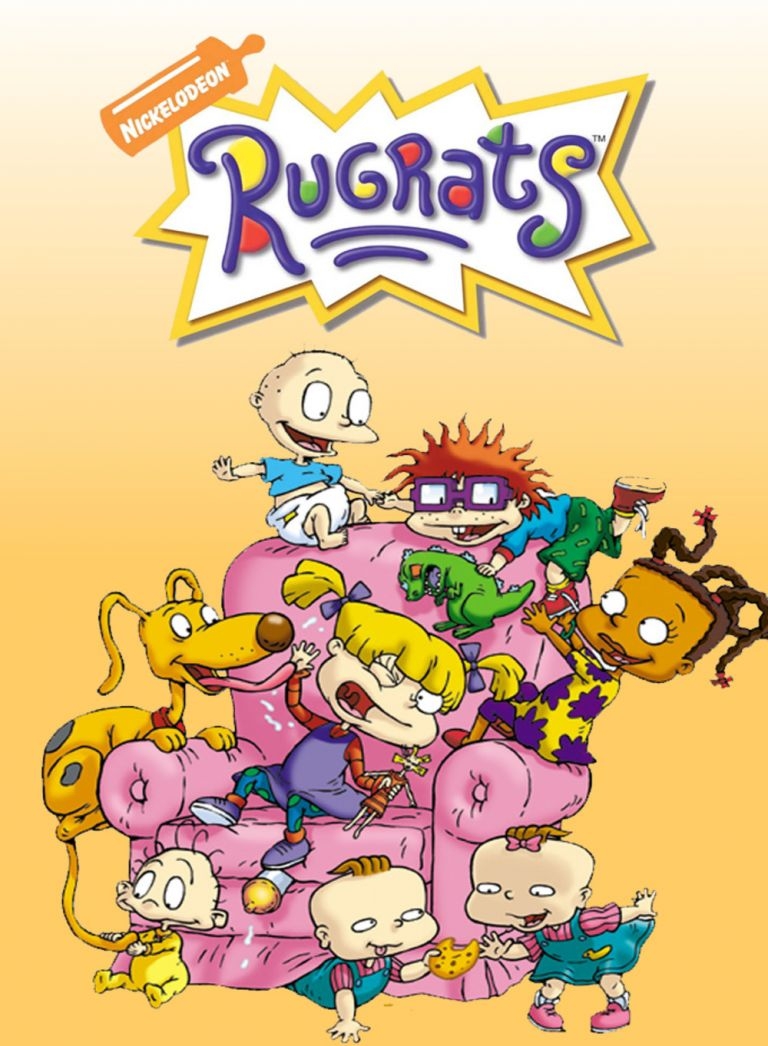 Thanks to The Rugrats, we saw the world from a baby's point of view. I don't believe any of us can remember how he/she was as a baby, or how the world looked bigger. But thanks to this show, we got a chance to see some of that.
35. The Powerpuff Girls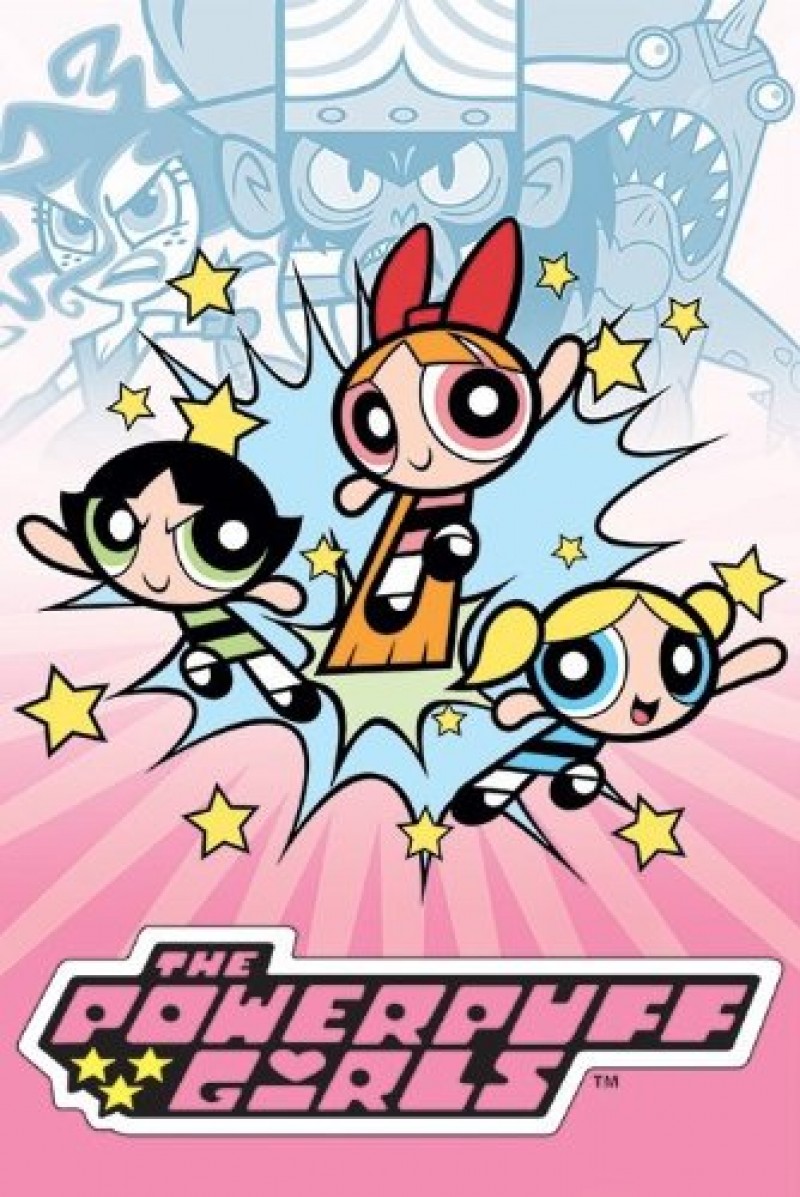 The Powerpuff Girls had some of the stupidest villains you can think of. Honestly, it's like the show didn't even try. Or maybe that was the idea. I don't know, but it was fun to see the adventures of the three sisters.
That would be all for cartoons that I remember. If you have any others that I missed, please remind me!