The original use for sweatpants is to wear them at the gym. There was a time when people never wore sweatpants anywhere else.
Nowadays, you might see people wear sweatpants even for casual wear to the store, or even for a cup of coffee. But the question a lot of people ask is can I wear sweatpants to the gym.
Truth be told, the question is not whether you can wear them to the gym. The real question is should you wear sweatpants to the gym.
Yes, you can wear them, but your legs will sweat like crazy. The word sweatpants contain sweat in them, right?
The problem is, sweatpants trap heat inside. So, unless you want hot and sweaty legs, you should try something else.
What Is Suitable Leg Wear?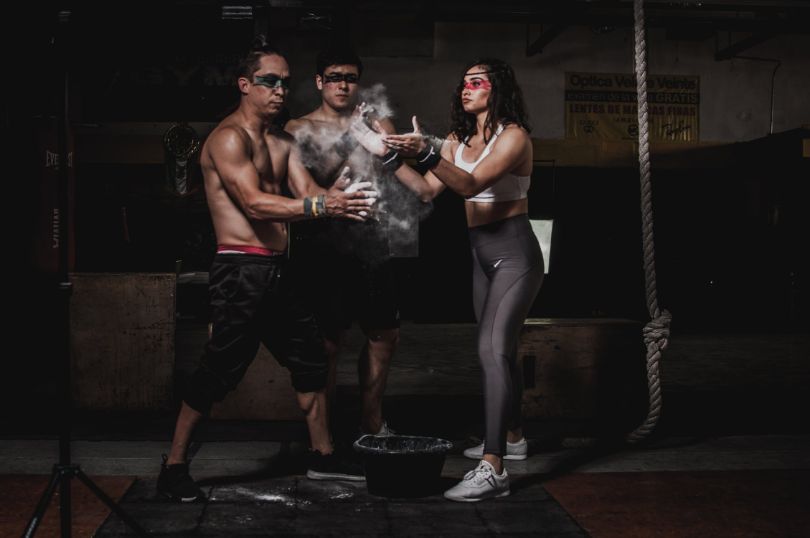 As mentioned, if you want to know can I wear sweatpants to the gym, the answer is yes, as long as you are capable of stomaching the heat. Sweatpants tend to warm, and when you exercise vigorously, you are going to sweat in them.
If that does not bother you, absolutely go for some sweatpants. The main problem of sweatpants is they are made of cotton, and they do not breathe.
What is more suitable clothing for the gym? Well, for men, your best option is to wear pants that have a moisture-wicking fabric in them.
These fabrics will allow your sweat to evaporate from the skin and avoid the feeling of being uncomfortable. Think of all the "dry-fit" labelled pants, shorts, and other legwear you can see in the store. Joggers often offer this form of technology.
And since you are not going to the gym dressed from home, you can bring your joggers with you or wear gym shorts. It is not like the gym is cold in the winter.
Sport leggings are also suitable plus size women and men. They might be a bit strange and weird since they are form fitting. But the moisture wicking material will allow quick transfer of sweat.
For women, it is much easier to dress for the gym. There are countless options of leggings and yoga pants you can choose from.
It is all up to you whether you want something monochrome, like black leggings, or you want colourful leggings. Go for full-length leggings in the winter, and ¾ leggings in the summer months.
Should You Avoid Some Clothes for the Gym?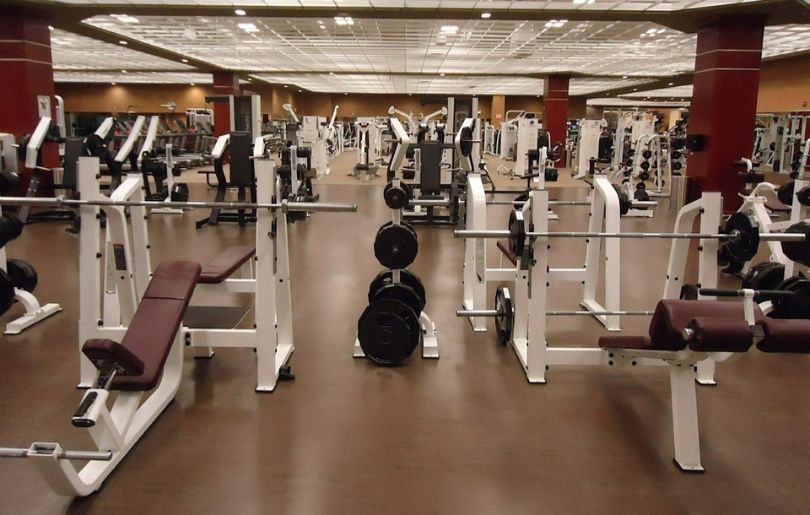 We said that you can wear sweatpants to the gym, but you should not. What are some other clothing options that have no place in the gym?
Clothing made of latex for men, from head to toe, that makes you look like a superhero.
The five finger shoes that were originally designed for walking and hiking, but somehow made it into our casual wear as well.
Vests for men that show too much of their upper body, particularly the nipples.
Short shorts that were popular during the 80s, but now look too vulgar. Nobody wants to see almost your entire legs. Simply put, short shorts reveal a bit too much.
Denim clothing has absolutely no place in the gym. Some elder people might wear it, but that is just plain wrong. Denim is closer to formal wear than to casual wear, and you should wear it only for going to the supermarket, for a cup of coffee, or something similar.
Big baggy basketball shorts might let your legs breathe and you will be comfortable, but the time they were regular wear for the gym are gone. They make you look super short, and you definitely do not want that.
Do you want to know how to look good at the gym? Read our previews article here: How to Look Good at the Gym?