The video you're about to see shows what can happen when you corner someone with even a modicum of martial arts training.
Someone in the crowd in the video below can be heard saying "that jiu-jitsu sh*t ain't working now," but they get proved wrong very, very, very quickly.
Advancing on a young man as he walks through a park, a group of teenagers begin to close in, demanding that he fight a menacing looking thug at the centre of the group.
The thug demands that the young man stop walking away and fight him, with people in the group eventually surrounding the two opponents so that the young man has no option but to fight.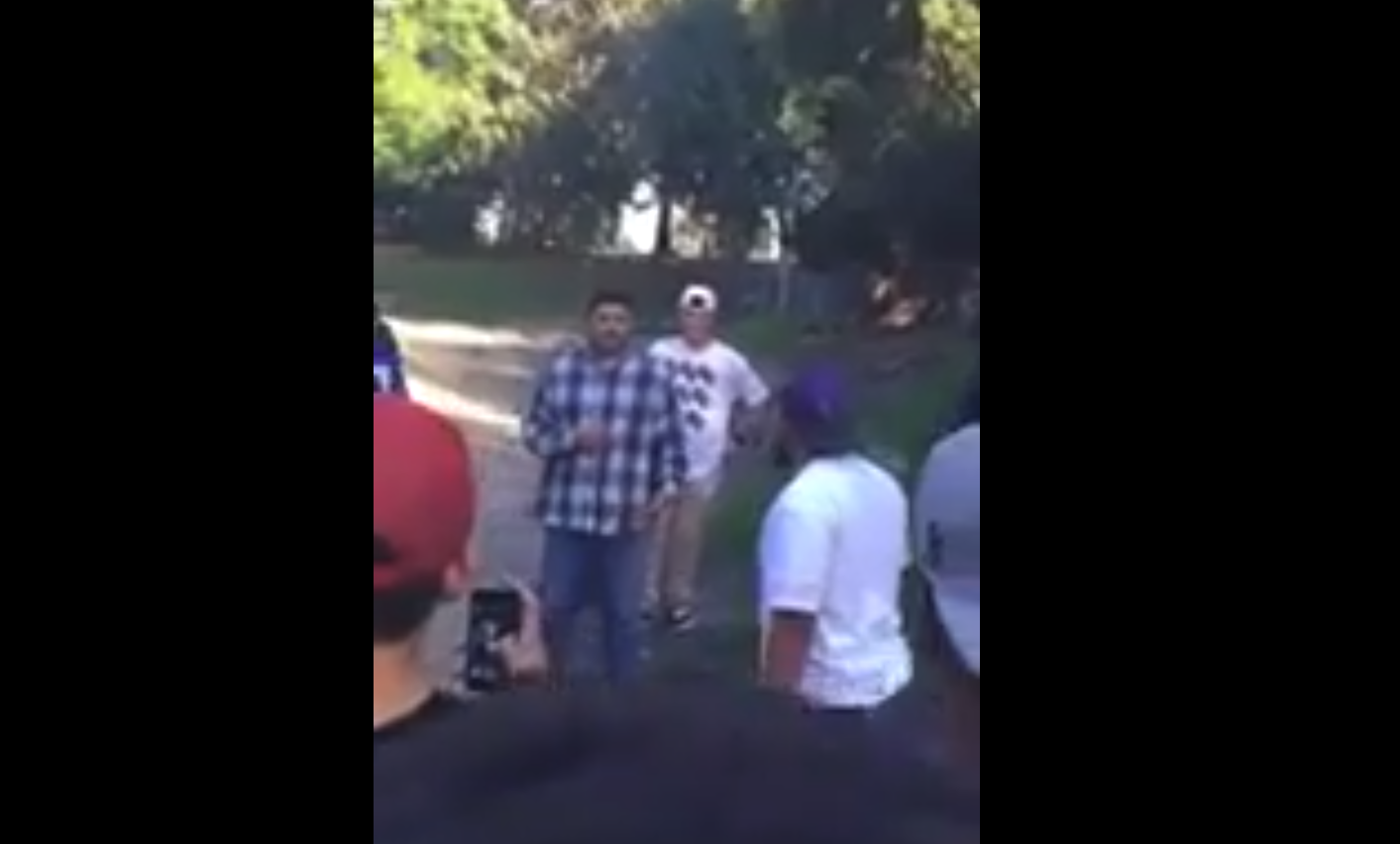 With literally no other escape route, the young man squares up and gets ready to rumble with the bully, who has adopted a weird, crouched stance that makes it look like he's never fought a day in his life.
He soon gets hit with a right body kick, followed by a right hand, a left hook and then a flurry of lefts and rights.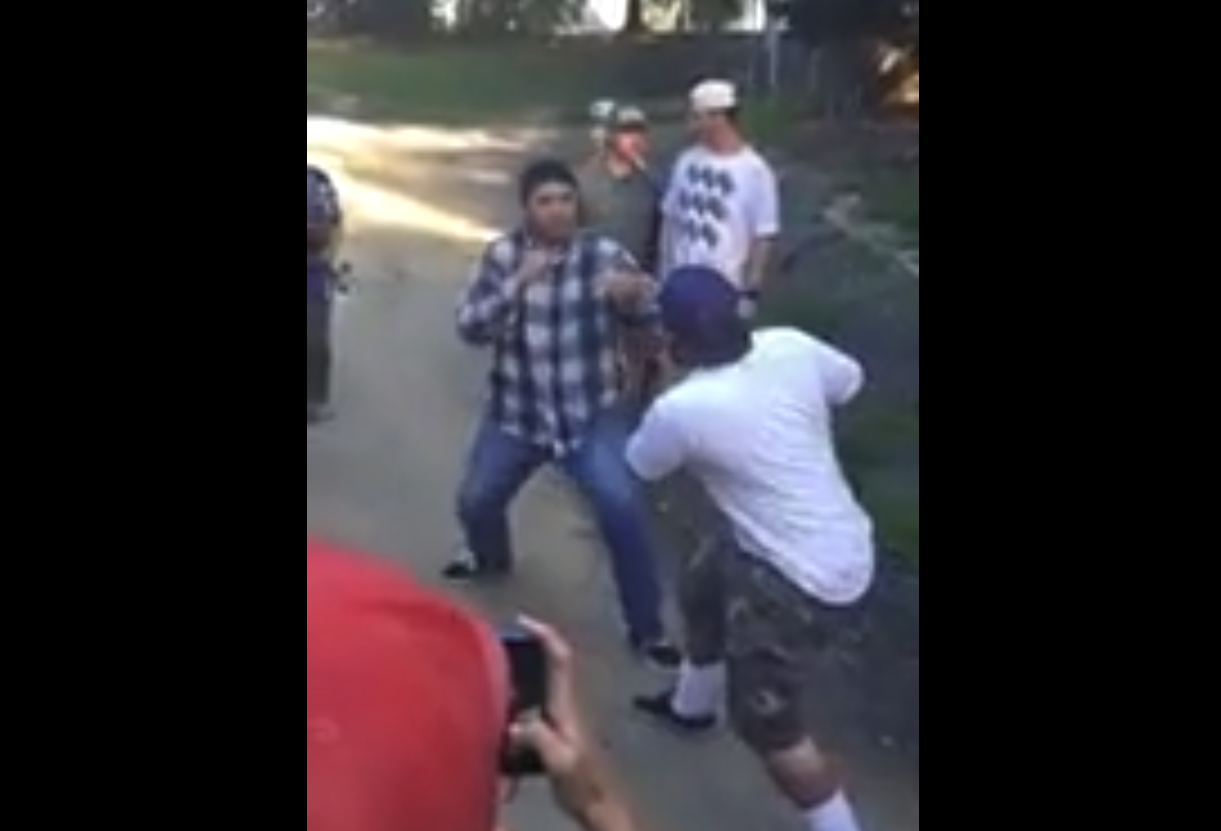 The bully collapses back as the crowd looks on in horror, jeering and screaming as their champion is beaten into the dirt in front of them.
They could not believe what they were seeing.
Quite unbelievable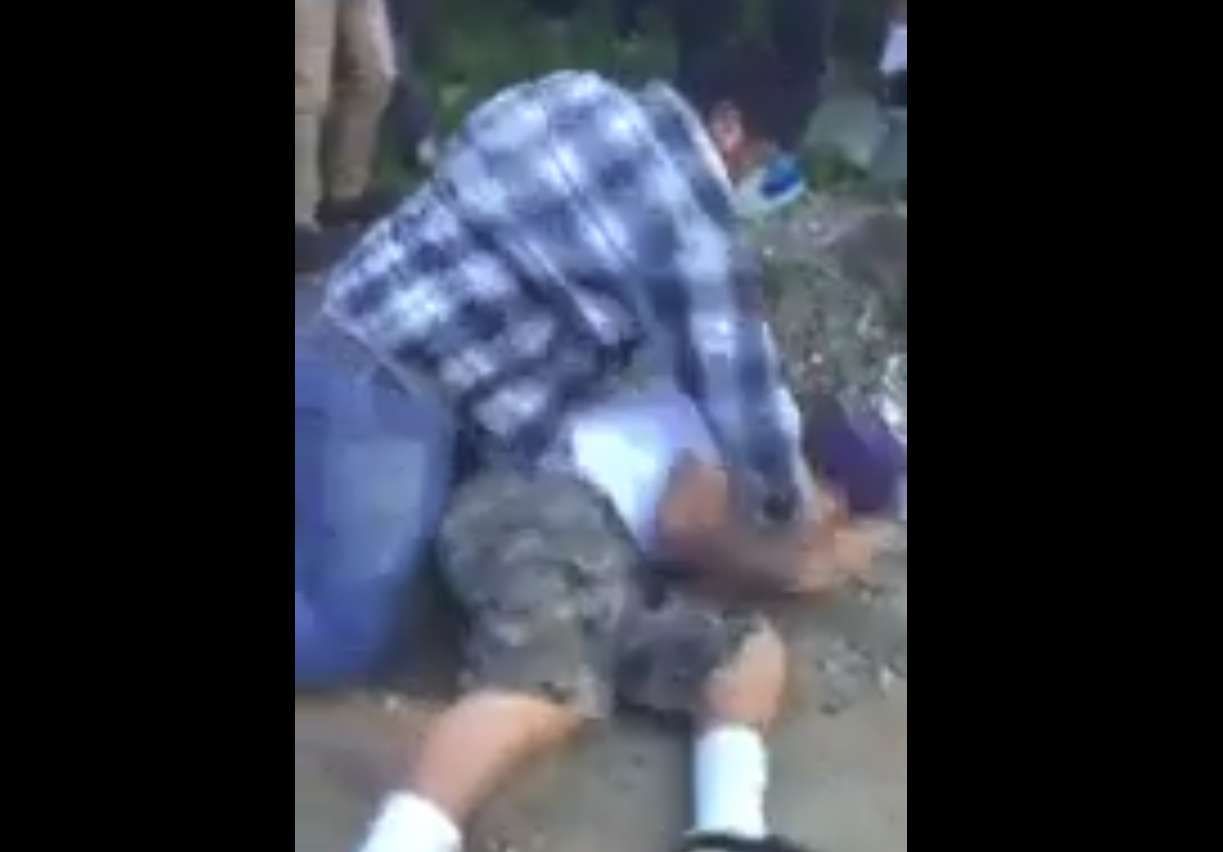 The bully ends up under side control while punches rain down mercilessly on him.
Eventually, he even gives up his back, allowing the young man to sink in a bulldog choke that seems to almost cut him off from consciousness.
Funny that as soon as the bully almost goes to sleep the crowd pull the guy to safety.
Choking someone out always seems to be the point where everyone freaks out, but it's 100% okay to keep raining punches down on someone instead.
Pack mentality, right?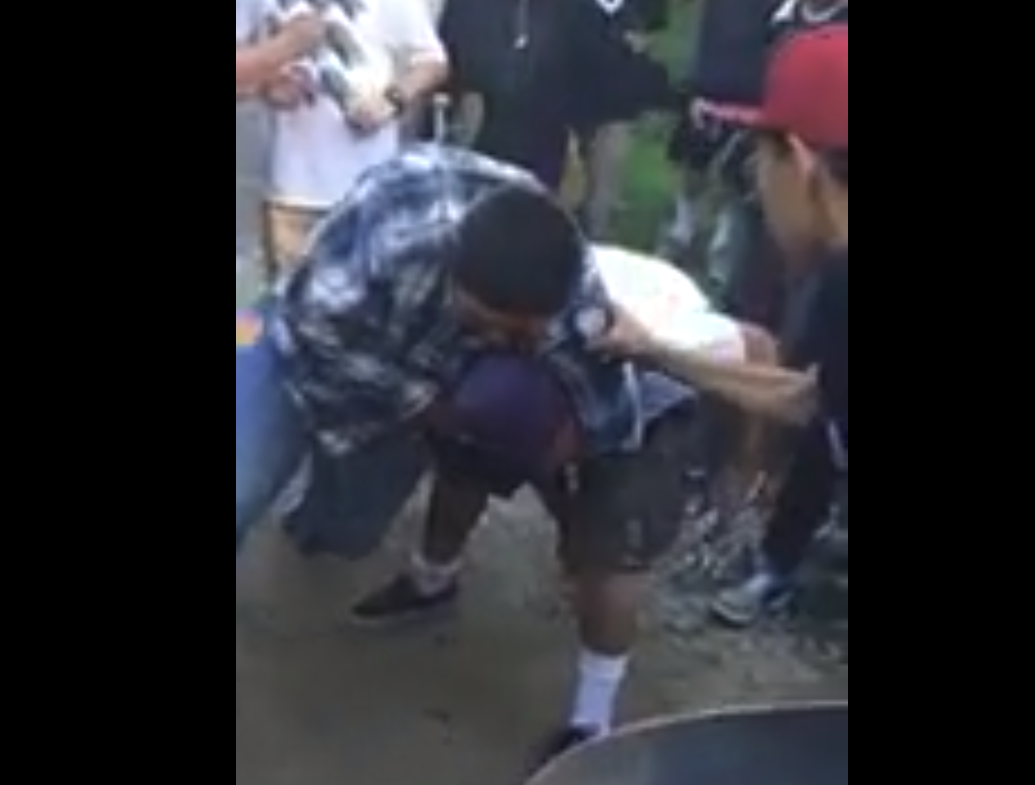 Eventually, the bully runs out of the group, clearly embarrassed that he's just been completely handled by someone he'd tried to make look weak and scared just moments beforehand.
There's nothing better than seeing a bully get their comeuppance, and if they get exposed in the process it's even better.
Check out the full video of the fight below and let us know what you think!