In MMA fights and boxing matches, various weight divisions make sure their fighting pairs share the fair level of body mass so the battle would be unprejudiced. However, in cases where a bully provokes his victim into a clash, the game isn't always fair.
Usually, bullies engage only those who are smaller than them thinking a guy half their size will surely lose the bout. This time though, a scrawny skater left his bully swinging in defeat by his smart fighting skills.
Skater Fights a Bully Double His Size: Watch How It Ended
Watching this footage, it appears that the guy in white has been bad-mouthing the guy in black behind his back.
"I heard that you punked me and s**t. That's what I heard. That's what I heard."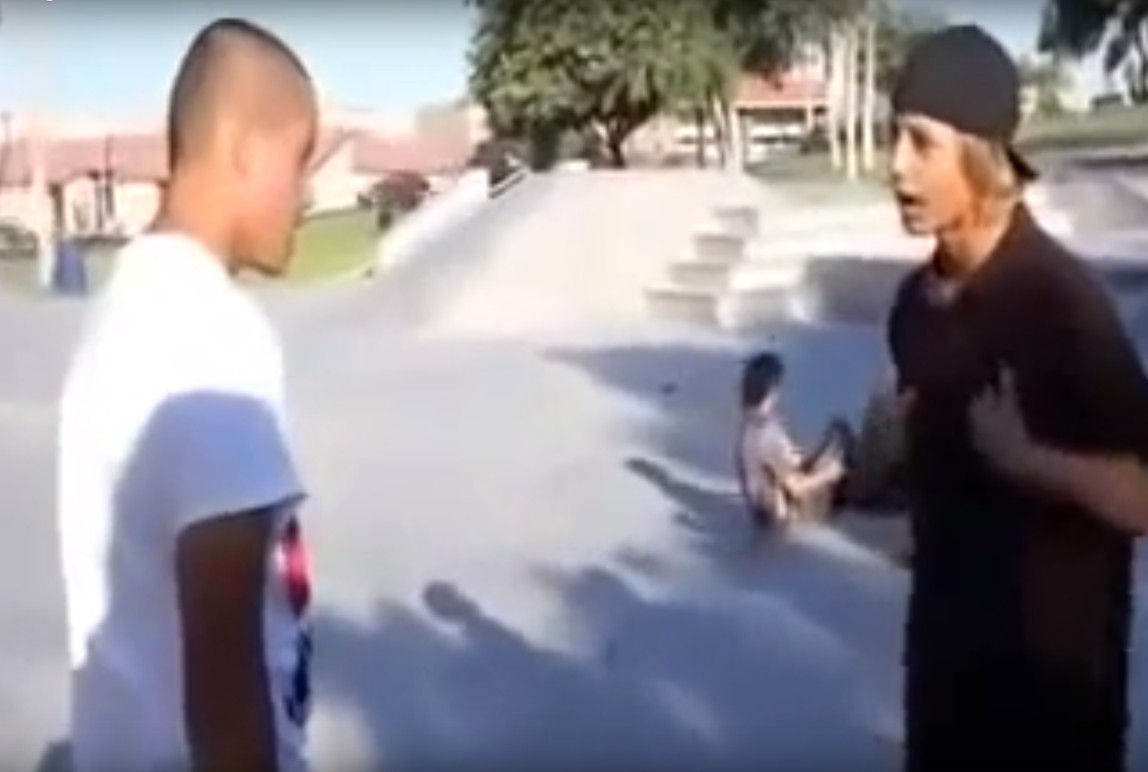 "What would you do If I was talking behind your back? Wouldn't you want to fight me?"
After a heated argument, the two started provoking each other into a fight and did engage after getting pissed. It turned out that the lean-bodied skater has got some skills and he's fighting smart.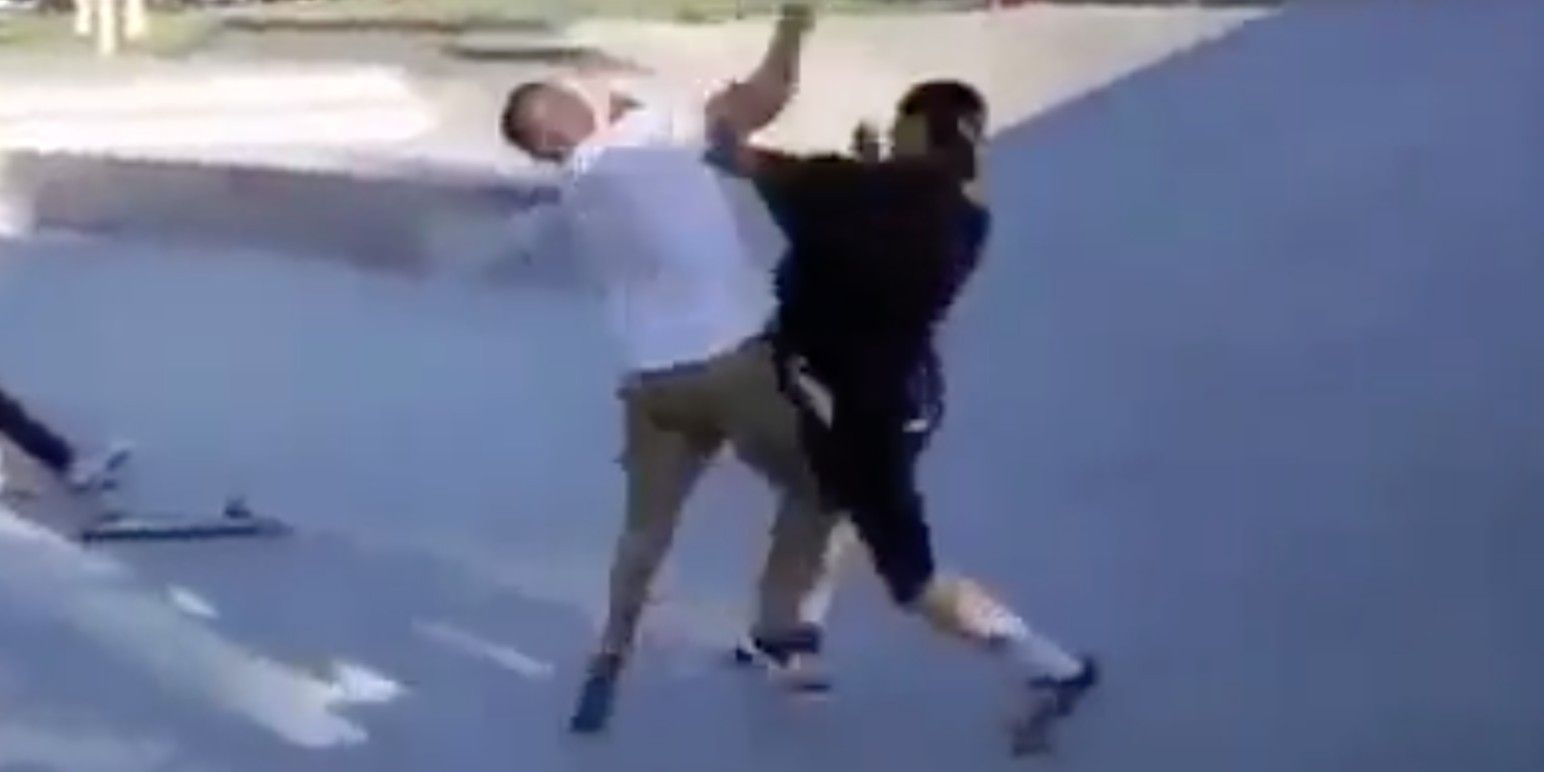 The guy in white charges forward swinging wild jabs towards his opponent. Judging on the first hit, he clearly has no fighting experience and could be in for a hard time.
His flurry of wild punches all misses, while the guy in black has them all in place to leaving the bully giddy and bleeding.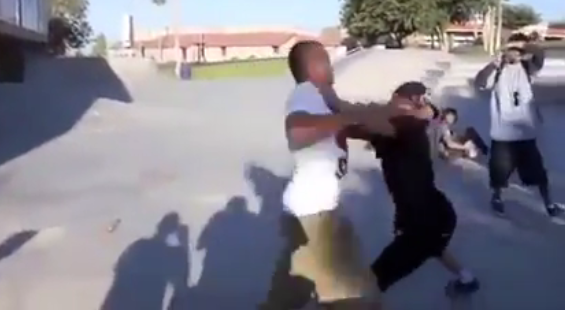 After a series of heavy punches, the skater still gave the overmatched guy in white a chance to get up. He clearly isn't yet satisfied with the beating he received, wanting to get back and retaliate.
Unfortunately for the bully, another heavy blow met his face, faceplanting him onto the ground. The smart fighter gave him another punch and a worthwhile message:
"Stay the f**k down, b*tch."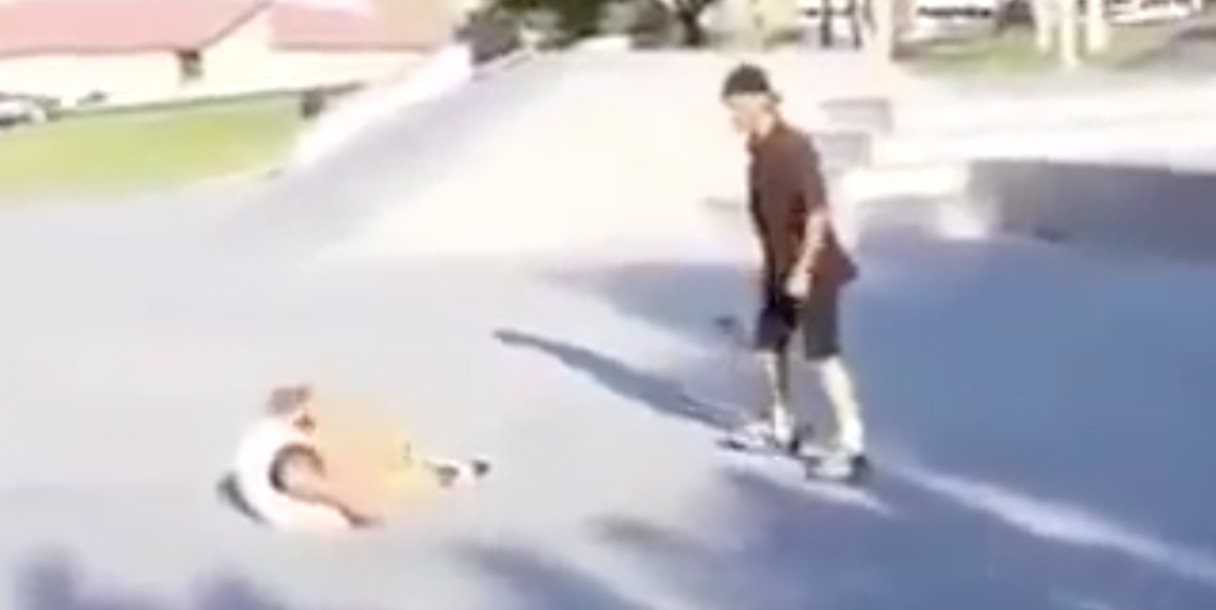 The guy in white raise his white flag and went away swinging with a spinning head. Apparently, some guys have the guts to start a fight they aren't equipped to finish.