There are couple of dead spots in the interior when it comes to space, such as the corners, the space under the staircase, and the space under the windows. In most cases, people treat these dead space areas as "all right, we have to let it slide."
However, that's one of the biggest mistakes you can make when decorating your home. Never underestimate any space you can utilize, and today, we're going to talk about how you can use the space under the stairs.
Extra space is always welcomed in the home. And the one under the stairs can serve several different purposes. It looks like a small space, but even the smallest space can be utilized in a creative way.
1. Storage Space with Sliding Racks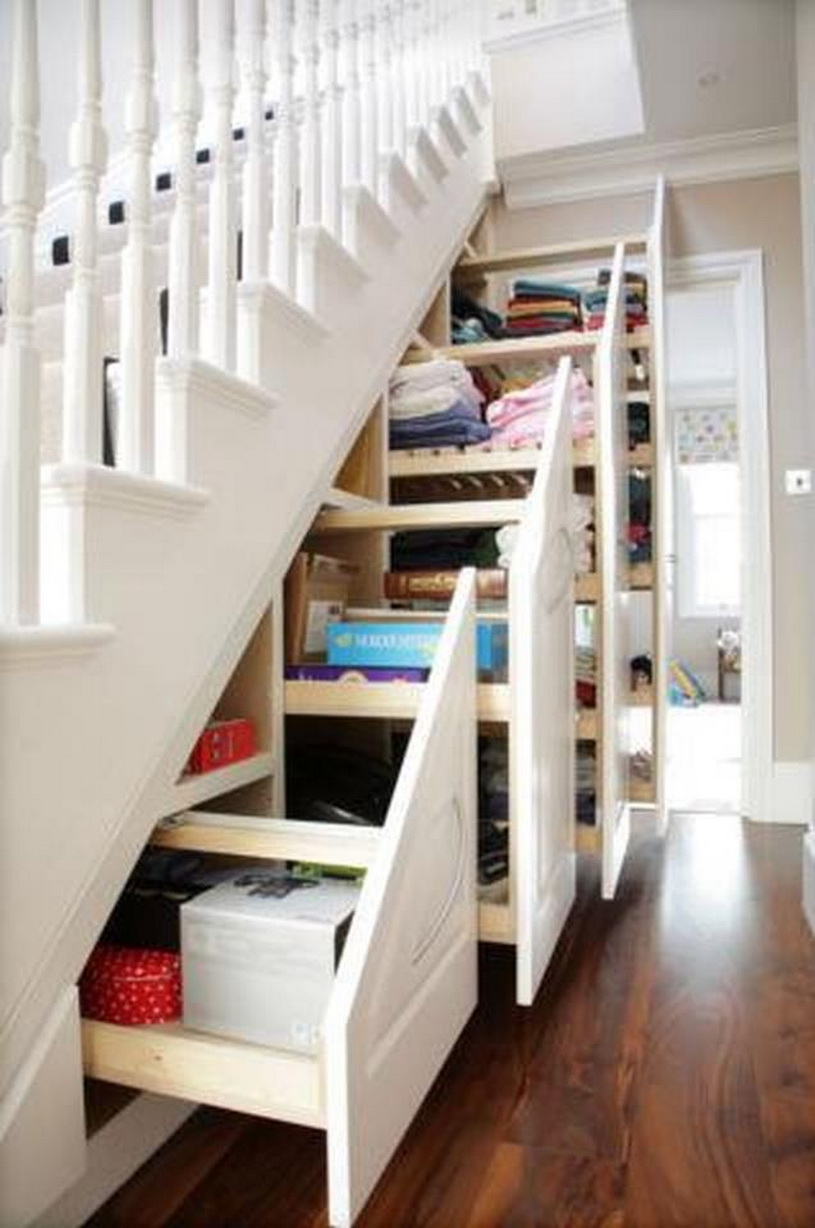 One of the most common ways people utilize the space under the stairs is by turning it into a storage room. Sliding racks are perfect for this option, as nobody sees what's under the stairs (visitors and guests see what looks like a wardrobe). If you want extra space for shoes, clothes, bags, and so on, try to find it under the stairs.
2. Pantry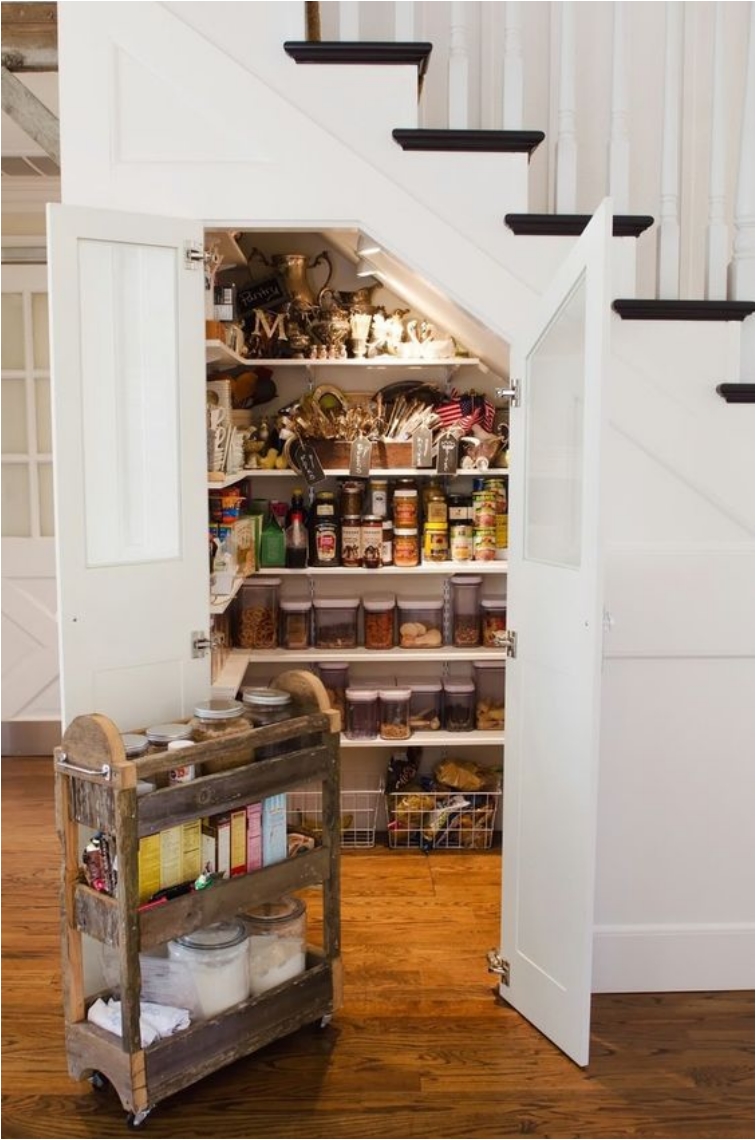 This is another storage option. Some people need extra space for their clothes, some people need extra space for food and beverages. It all comes down to how much space you have. If you have a small space under the stairs, it's more suitable for a pantry.
3. Doghouse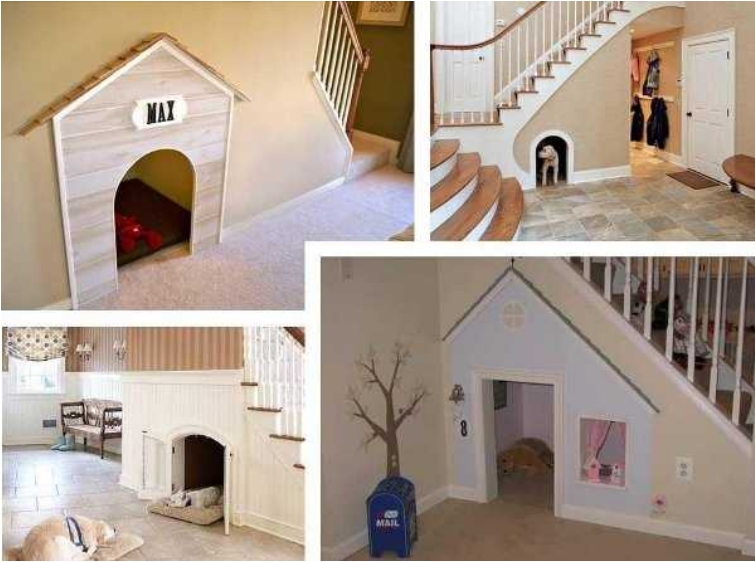 Most people are against having a dog house inside their house or apartment. But this way, you make sure that your dog does indeed have his own space. And to be fair, dogs are part of the family, so welcome them with their own room!
4. Sliding Mirror Doors to Make the Room Appear Larger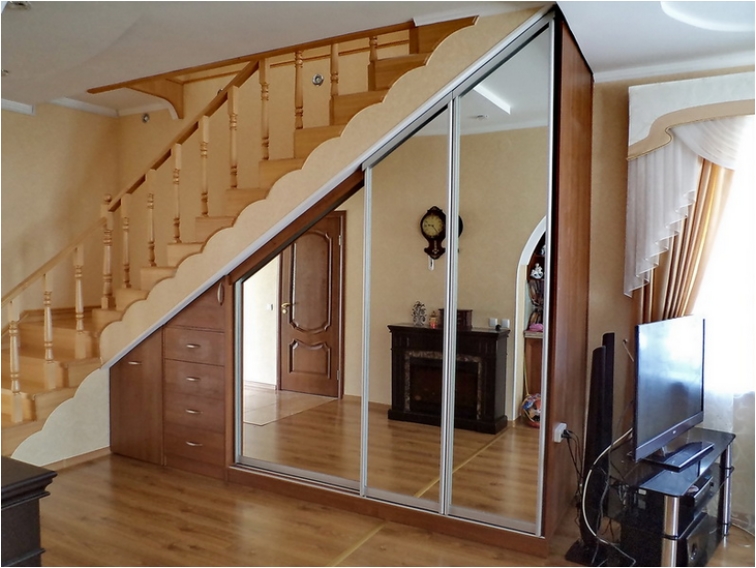 Adding mirrors in the home is one of the best ways to make the space look bigger. This is one of the optical illusions interior designers love to use, and it's also one of the staple characteristics of contemporary homes. You can go a step further by using it as a storage unit, with just some mirrors included for a larger space effect.
5. Media Entertainment Area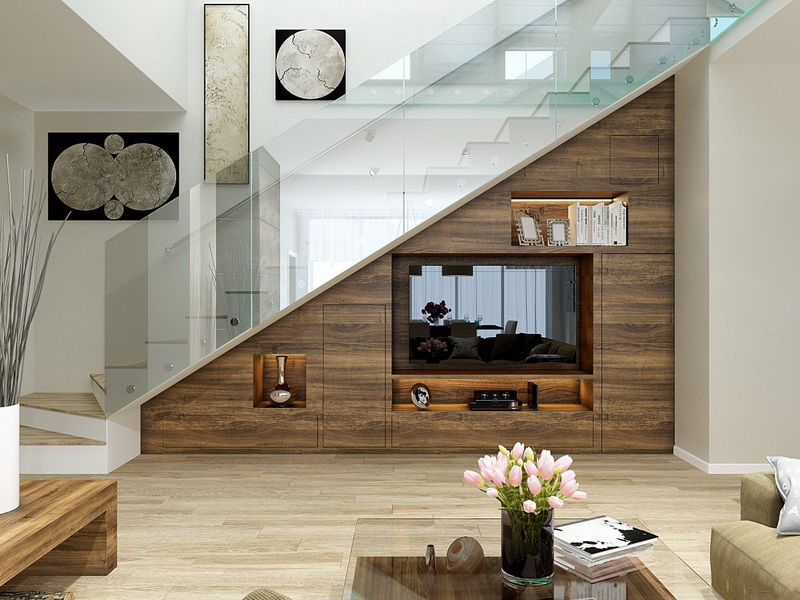 If your living room is close to the stairs, the space under the stairs can be the home for your TV. It really transforms the living area into a cozy and comfortable space. And this solution comes in handy when your living room is not as big as you'd like it to be.