Most animal lovers tend to get hooked with their pets because unlike people, cats and dogs can't fake love. So what if your girlfriend asks you to get rid of your dog for the sake of keeping her? This boyfriend has the internet rolling in laughter with how he hilariously responded to her ultimatum!
Either the dog goes or I go.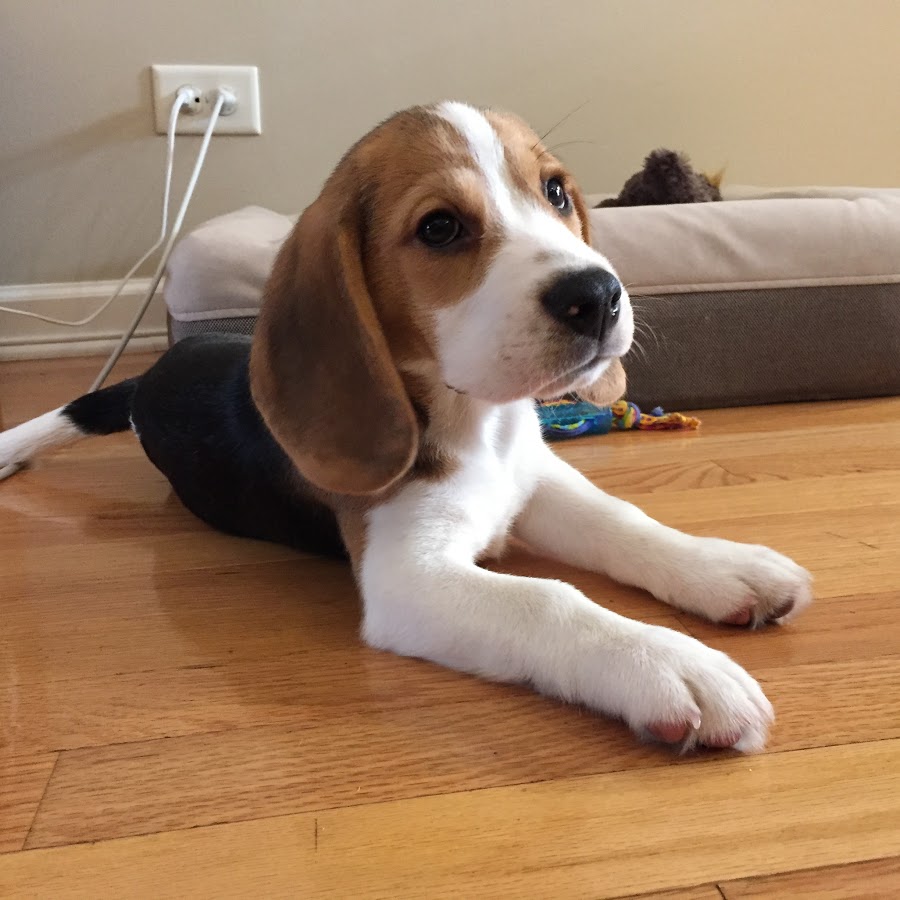 The owner of an adorable beagle named Molly was left with this choice — let go of the dog he has been for long to keep his 4-year girlfriend or vice versa.
What would you do if it were you?
This guy from Roanoke, Virginia has the most hilarious idea of posting an ad on Craig's List!
Right now, you might be expecting to see a photo of Molly saying he's now open for adoption because the guy chose her significant other over him. Instead, he did the exact opposite — he posted an ad to find a new home for his girlfriend!
Re-homing a Girlfriend Through Craig's List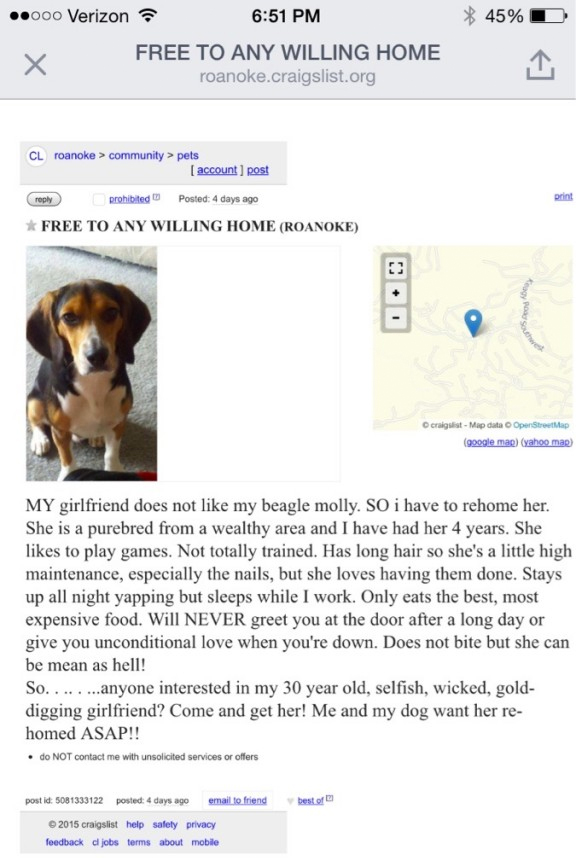 This guy is winning the internet!
Imagine placing an ad in the "community/pet section" of the website saying: "My girlfriend does not like my beagle Molly. So I have to rehome her."
Obviously, he chose Molly over who he referred to as his "selfish, wicked, gold-digging girlfriend." He even put a detailed description for people to know what to expect with the lady once they accept her in their home.
Read on because it gets better as you realize that he's actually referring to a human instead of a pet.
"Stays up all night yapping but sleeps while I work. Only eats the best, most expensive food. Will NEVER greet you at the door after a long day or give you unconditional love when you're down. Does not bite but she can be mean as hell!"
This pet actually sounds like a total nightmare based on the description.
Re-homed? This ad sounds more like he's getting her dumped. Take note: He's giving her away for free!
Despite of not knowing the entire story, it can still be ridiculous to hear someone making their partner choose between them and a beloved pet. Aren't animals a great joy to have in the home?
Meanwhile, just a little quote from Mark Twain to reflect on: