I'm fairly sure we all do this. We buy a book. We read the book. And then we just put it on the shelf, where it collects dust. And then we wonder why we have so much dust and dirt in our home. But I'm definitely not suggesting you throw away your books after enjoying them!
What I am suggesting is that you put them to good use. Books are another creative item you can use to decorate your home. Their size, texture, and bulk makes them perfect for decorating. I know every one of us has an old book or two somewhere in their home, so let's put them to good use. And besides, if you want to read the book again, you can always "unwrap" it.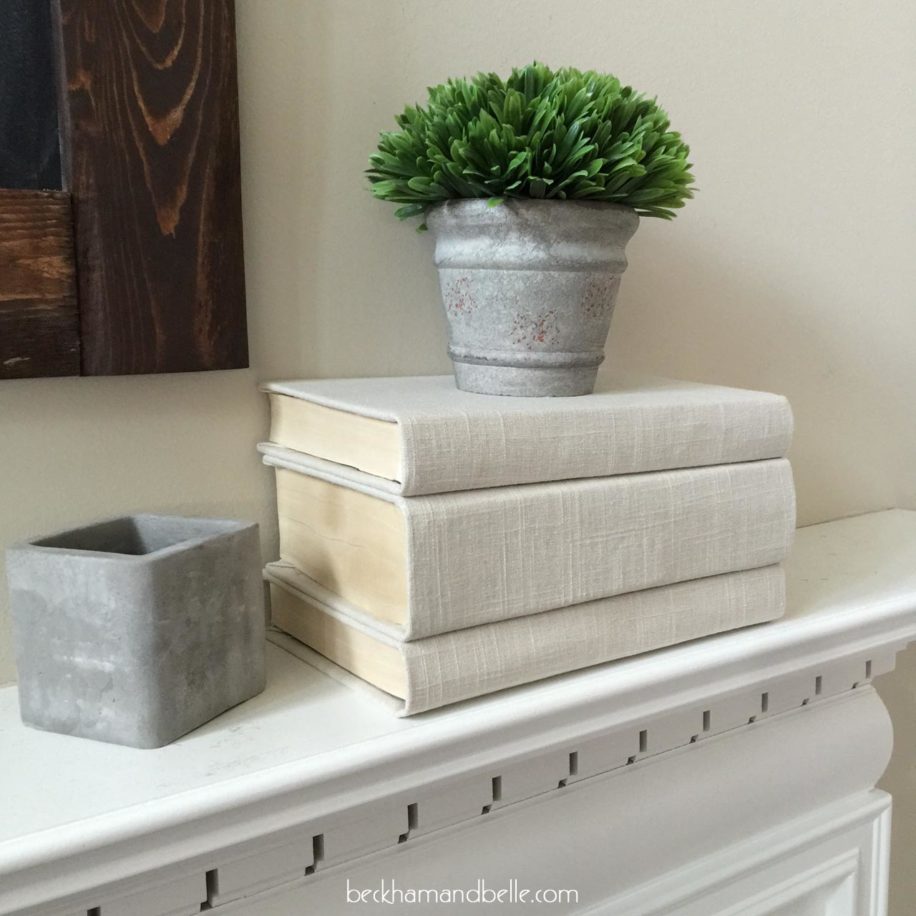 Let's start with something simple. Just wrap your books with linen cloth, and they'll get a shiny new look you can use as a decorative item.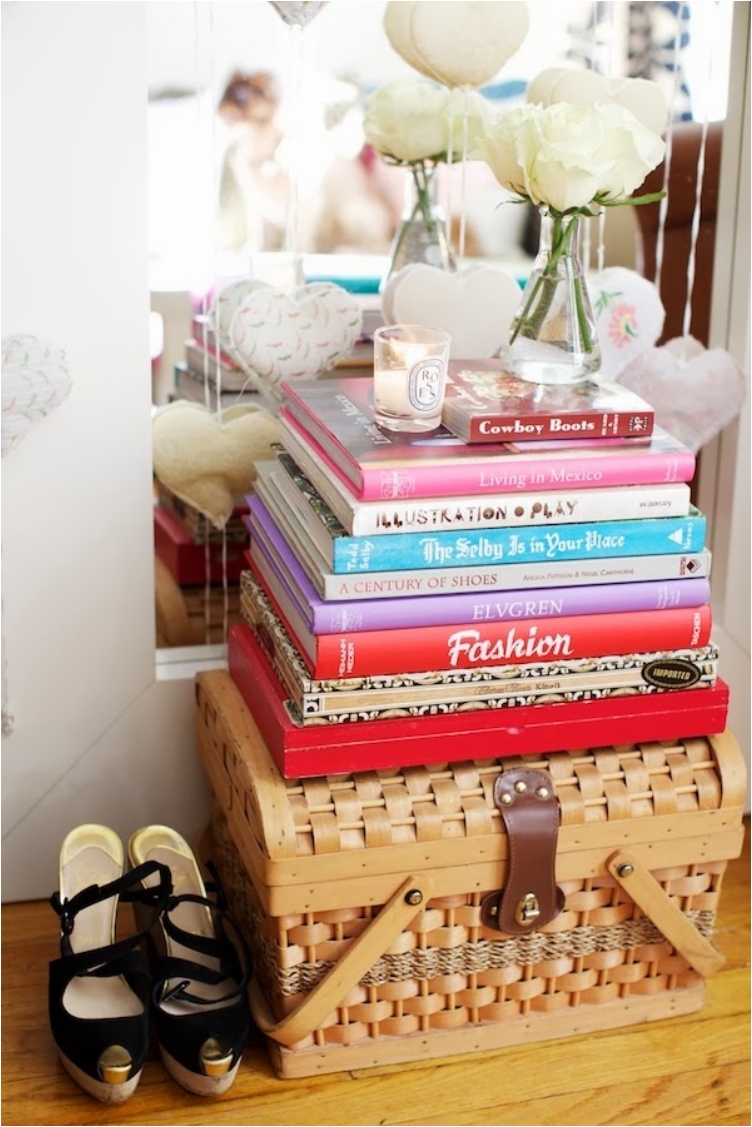 The books stay unwrapped in this scenario. But that's completely irrelevant. The goal here is to create a corner that looks amazing. And suffice it to say, books make everything look better.
As you can see, books are extremely versatile. You can combine them with almost any other item, and they'll look great. My personal favorite is books with a fruit. Priceless.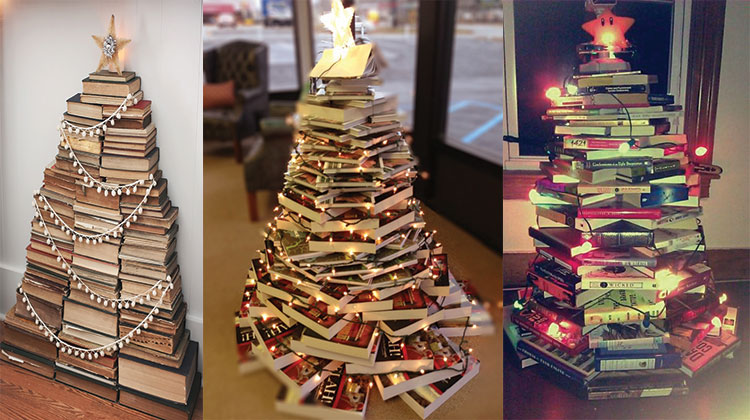 Every Christmas, I see pictures of Christmas trees made from books. And I always love and share those pictures on my Facebook profile. That's probably the best tree for a bibliophile, so if you are one, put your books to good use!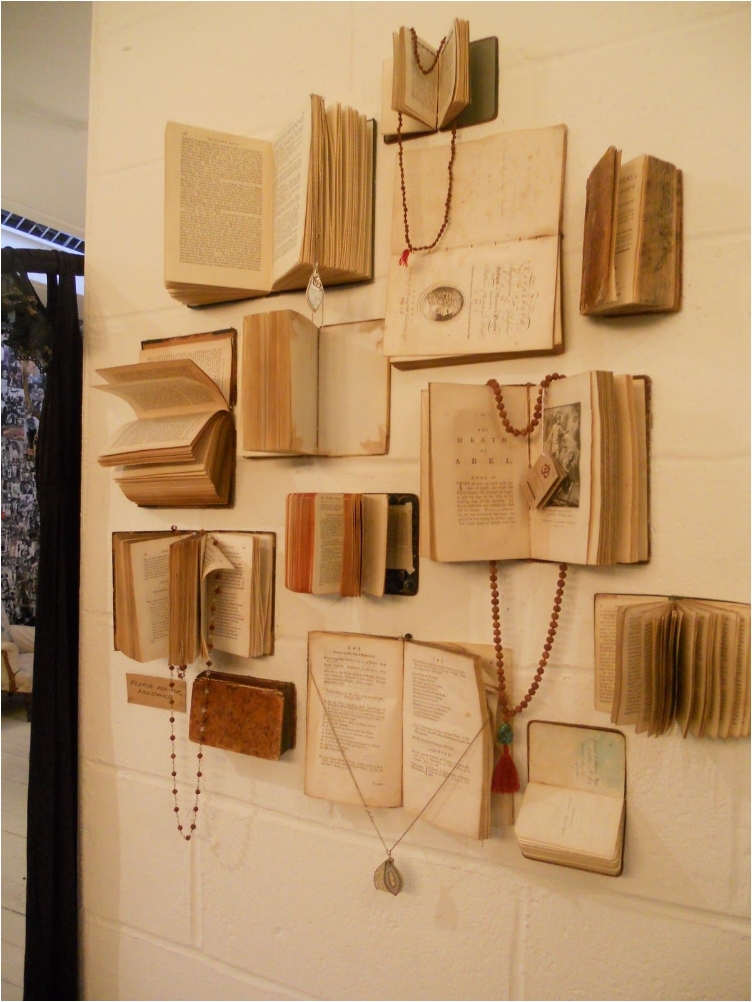 This wall reminds me of Nicolas Cage and his character in National Treasure. Or Harrison Ford and Indiana Jones. You name it, but it definitely looks like an archeologist's house. But that doesn't mean it doesn't look awesome—some people will love such a wall, and some not so much.