If you haven't heard of blue waffle disease, you're not the only one. In the past several years, the disease has become increasingly popular. Some believe it's real, some believe it's a hoax. The name waffle is used to denote vagina, and the disease is therefore known as a vaginal infection. Some even believe it can be sexually transmitted.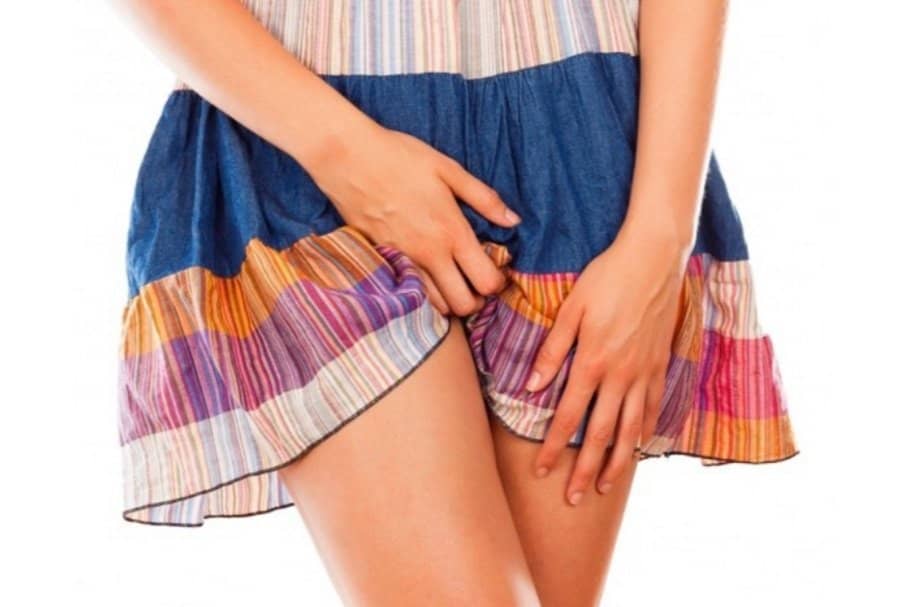 What is blue waffle disease?
If you ran an Internet search, you would find many images of blue waffle disease. A word of caution: the images are not pretty (if you do run a web search, turn the images off). Now, the reason it's called blue waffle is because it turns the vagina blue. But that's where things get interesting, because there is no sexually transmitted disease that will turn one's vagina blue.
According to what you'll find on several websites, blue waffle disease is something you get when you have too much sex or when you use unsanitary objects when masturbating. Experts in the field of gynecology believe that "blue waffle disease" is a marketing trend, a way to include catchy phrases when posting abnormal pictures online. The symptoms, as you will find out, include persistent vaginal itching, swelling in the genital area, marked vaginal discharge, and pain while urinating. Some women also report dark red spots on the lips of the vagina. And if you know anything about vaginal infection and STDs, you know these symptoms are similar to almost any vaginal infection.
Should you consult your doctor?
One thing that we've learned from the blue waffle disease phenomenon is that you should be proactive about your sexual health. It's a good idea to look at your genitals. Even if you're practicing safe sex, check your genitals from time to time. And make sure to schedule regular visits to your doctor. Many gynecologists recommend a visit once per year.
Now, if you're experiencing any of the symptoms related to vaginal infections, you should definitely schedule a visit to the doctor. Even if you're sure you don't have blue waffle disease, don't postpone the visit.
What can cause a sexually transmitted disease?
Blue waffle disease is not real, but that doesn't mean that sexually transmitted diseases aren't real. In fact, there are many STDs that can affect both men and women. The causes for all these diseases, including the blue waffle, are similar. One might say that they are the same. Here are some causes:
An imbalance between good and bad bacteria is one of the leading causes of yeast infections, as well as STDs. When the number of one type of bacterium dominates the other, it cannot be good. And it doesn't matter whether you have way too many good bacteria or bad bacteria.
Lack of good hygiene is another common cause of sexually transmitted diseases. You need to practice good sanitary methods. Otherwise, you risk becoming infected through sex. Gynecologists recommend washing your vagina shortly after having sex.
Speaking of sex, having multiple sex partners is also closely related to vaginal infections and STDs. The cause can be even more severe if you have had sex with a new partner recently. There is a reason why sex workers are prone to sexual diseases and at high risk of vaginal infection.
Back to the hygiene part, even if you use sex toys, you have to practice good hygiene. That means using clean sex toys. There is nothing wrong in using sex toys, as long as they are clean and dry. Parasites and bacteria thrive in moist conditions, which is why you need to clean your toys and let them dry on their own.
I mentioned previously that gynecologists recommend cleaning and washing the vagina shortly after sex. But don't overdo it. Afraid of infection, some women wash and clean their vagina repeatedly. Sometimes they do it several times per day. And while good hygiene is recommended, overdoing it will kill off the good bacteria.
If you're using vaginal sprays and perfumed soaps, it's best to use the same product. Constantly changing your sprays and soaps will cause an allergic reaction, leading to inflammation of the vaginal lining and eventually to a vaginal infection.
Prevent vaginal infections like blue waffle disease
We discussed what can cause vaginal infections. For example, women and men with weakened immunity are more prone to diseases and infections. People with multiple sex partners are also at risk. So, how can you prevent vaginal diseases and infections?
Restrict sex to just one partner. That doesn't mean you should have one sex partner for the rest of your life. But don't have sex with multiple partners at the same time.
Protect yourself from diseases, not just from pregnancy. Insist on using condoms while having sex. Women should carry condoms as well, not just men.
Keep your genital area clean and moisture-free.
Don't have sex with strangers.
The blue waffle myth
Experts believe that the reason why blue waffle disease became so popular is the narrative. Our society wants to mark people, and having multiple sex partners is often under scrutiny. Blue waffle disease was a way to mark women, as there is something wrong with women having a lot of sex. The disease would be a visible marker for a woman who has been with many men. It's also a way to warn people off sex. It tells them that if they have sex on a regular basis, they will be marked and everyone will be able identify them as such.