A man from South-east Florida saw a stray cat getting food from his own pet's bowl. It was filled with mange and is starving to death. After a foster mom's treatment at an animal centre, she discovered that the blind cat has stunning eyes!
Look: Previously blind cat has stunning eyes!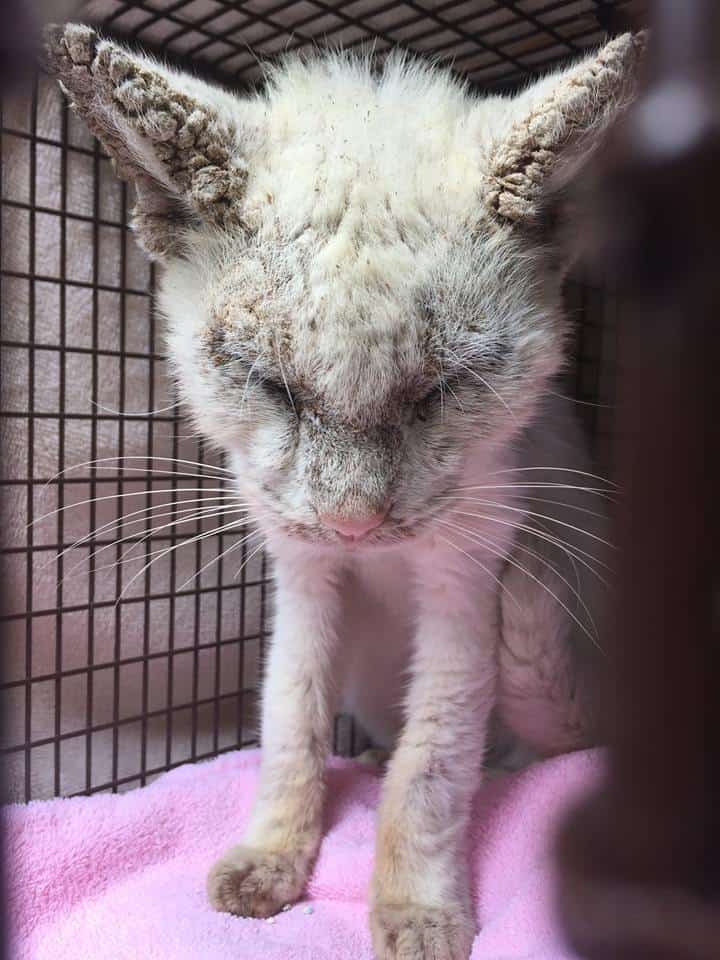 While it is common among animals especially the stray to eat any food they have the opportunity to, this poor feline has a worse case. He was on the verge of death due to hunger.
He doesn't seem to have a good feed for a long while since he's frantically consuming another animal's food. Also, the kitty is skin and bones, even suffering from severe mange. His skin condition had crusted his eyes shut leaving him out of sight.
The sick cat has apparently been walking the streets blind.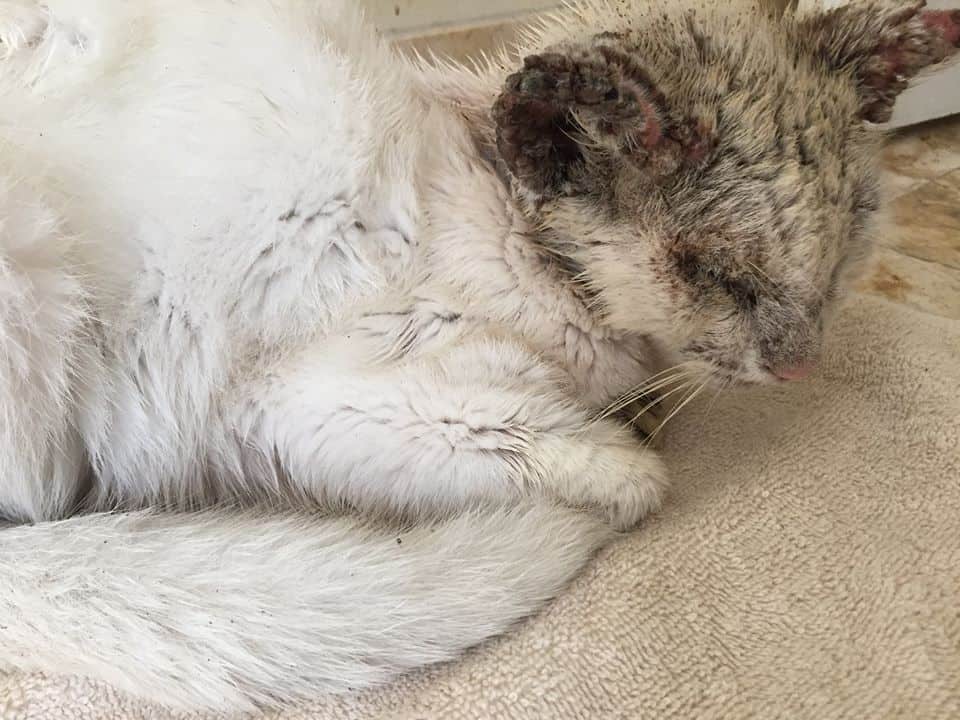 The man felt great pity for the feline that he carefully lured her with more food into a carrier. He posted the poor cat's condition on social media to ask for medical help.
Luckily a Facebook friend named Carmen Weinberg is the perfect person to treat the animal.
Morales is the founder of a local rescue group called Animal Friends Project, so she knew exactly what treatment the cat needs. She took the initiative to send the cat to a local vet for medication.
After the check-up, the doctor discovered that the feline had several health problems. He's suffering from severe mange, malnutrition and dehydration — all putting him near death.
Luckily the man took pity on the cat. He carefully lured the cat into a carrier, tempting it in with more food, and then took to social media to find help. One of his Facebook friends called Carmen Morales Weinberg knew exactly what to do.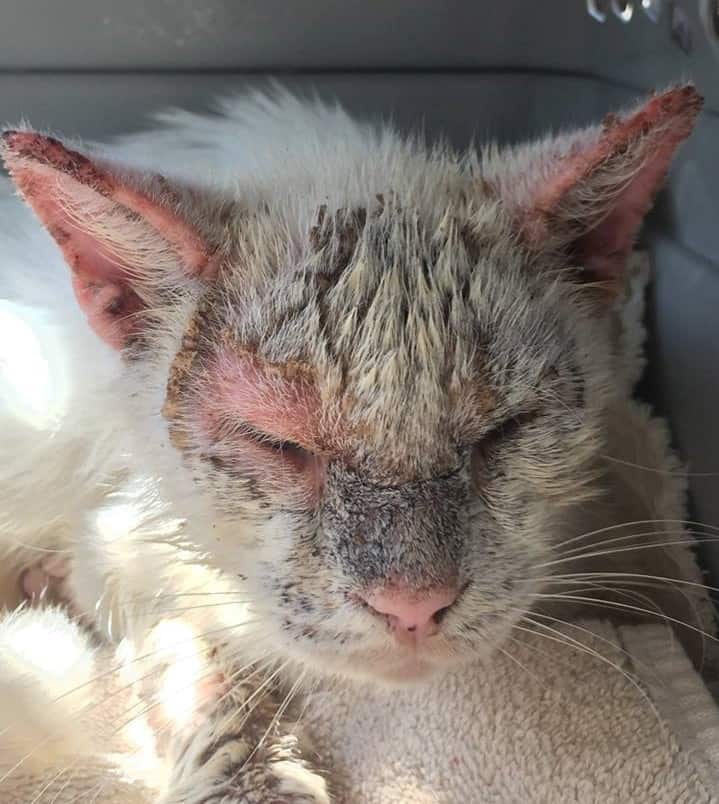 Despite of the kitty's condition, he's still a sweet little cat. He quickly warmed up to his rescuers probably to show gratitude.
Carmen named him cotton — which obviously fits his white fur and soft personality. She provided him with foster care so he can be nurtured back to health.
Cotton opened his eyes for the first time and they were stunning!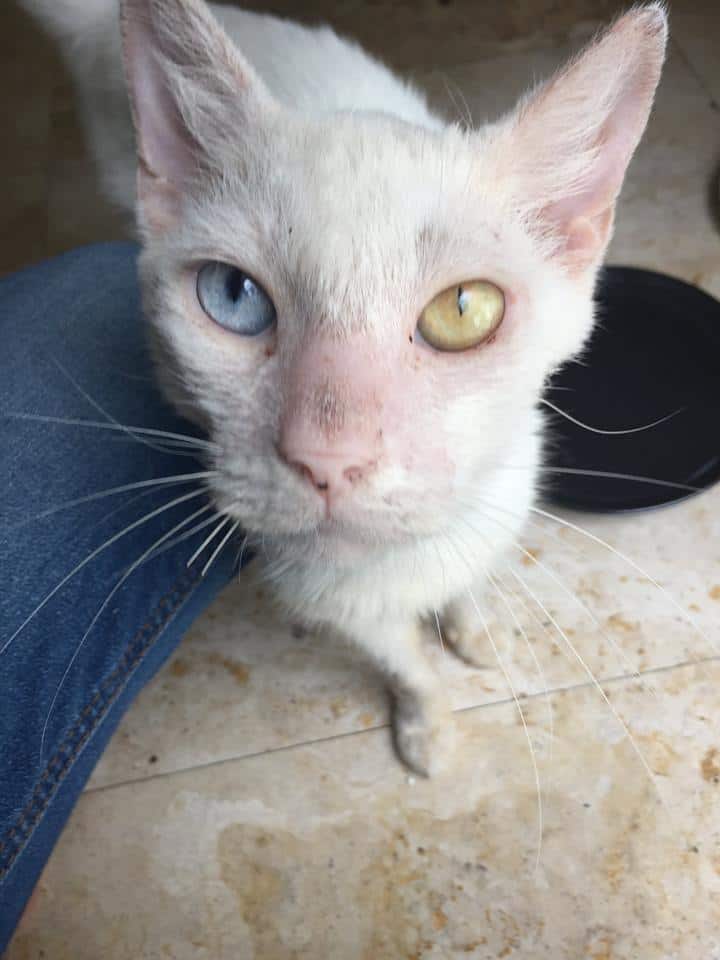 "Cotton stayed hunched over for days and days and seemed very uncomfortable. But he came around bit by bit, gradually gaining weight. His fur also started to regrow to its former glory," Morales stated.
Along with his recovery, his hair began to regrow and his eyes began to heal. When Cotton could finally open his eyes, Morales got stunned. She couldn't believe that his crusty eyelids hide a pair of beautiful eyes.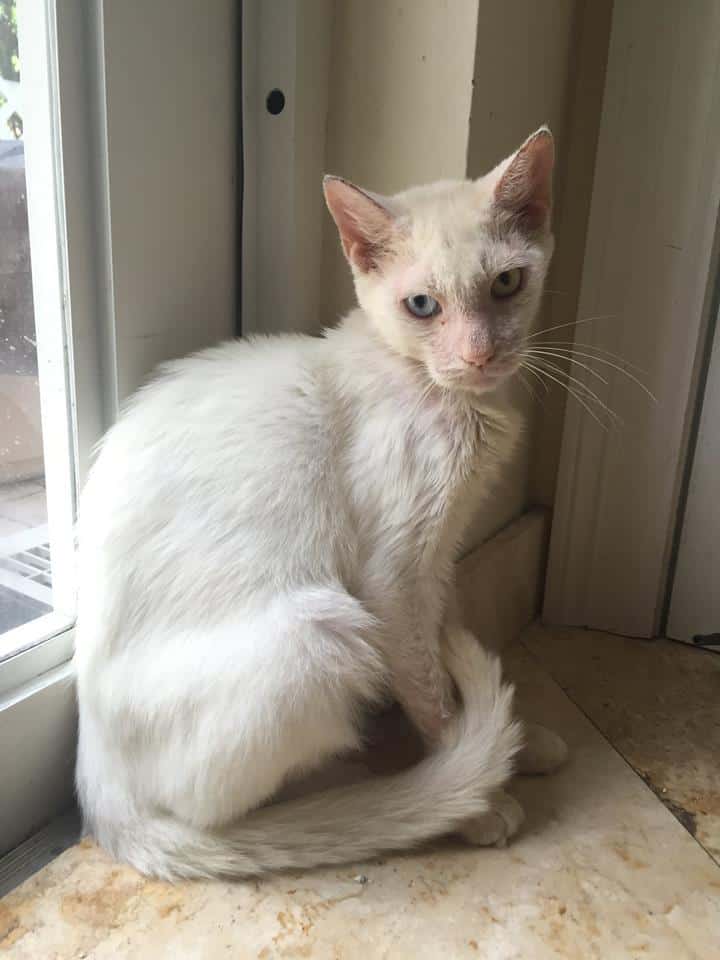 As it turned out, Cotton has a beautifully rare eye condition called heterochromia. One of his eyes is blue while the other is green. Perfect with his pocelain white complexion!
Cotton transformed into a gorgeous cat after rescue! His living happily and healthily under Carmen's care.
If only a lot of people will have the heart to rescue needy cats, more heartwarming stories as Cotton's will surely move us!