Weekend two of Coachella marked an iconic performance from the Beyonce; and an amusing iconic fall with her sister.
The international pop diva brought her sister Solange Knowles on stage once more for a repeat of their "Get Me Bodied" dance off in Indio, California. This is for the second week of the 2018 Coachella Valley Music and Arts Festival.
It was intended to be as marvelous as the first week's, but this version's "fall" gave the fans something more to adore about the siblings.
Showing off her big sister love, the 36-year-old pop icon attempted to lift Solange, 31, up in the air for a hug amid performance. But, her stilettos took away her balance, making them both end up laughing on the floor for seconds.
Even a stage error is an iconic tumble for the Queen. She and her sister both giggled it off and wagged their feet on air nearly seconds before continuing to stun the audience with their choreographed routine.
Shookt!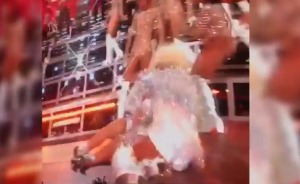 As expected, the internet was thrilled and fans were even tagging them "too cute." Some were shocked and amused but a lot showed unwavering support for Bey on Twitter. At the end of the day icons make ironies.
On a tweet, user @Lethu_Kloe wrote:
Beyonce fell on stage last night and someone said "Beyonce didn't fall, the fall Beyonced"

The Beyhive is lit😂

— ikati elimnyama (@Lethu_Kloe) April 22, 2018
Fortunately though, the sisters were in a great condition as they were since they stepped foot on stage. They even burned more calories for rolling down and cracking up.
The trip was a relatively minor element on the consistently mind-blowing Beyonce performances. Beyonce ended the dance break by screaming, "Give it up for my sister!'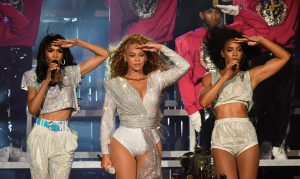 Over the last few weeks, the Coachella star has been training 11 hours a day to prepare for the grand music festival. It is but safe to assume that her set was physically demanding.
She did put on a pretty good show at this year's Coachella, including Jay-Z, Solange and a reunion with her Destiny's Child sisters in her heart-stopping performances.
In a way or another, somebody was bound to slip up anytime. For now, it was Beyonce and her sister. And, it was as entertaining as it was bound to be.
Fell on stage, rose on top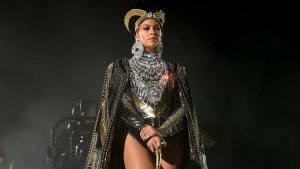 The "Formation" artist marked a historical record last week as the first black woman to ever headline the festival.
Also, her first Coachella performance broke a major online viewing record. Queen Bey just made 450,000 simultaneous livestream views on April 14, making it the most viewed live music festival in the history of YouTube.
A press release reported that the 2018 festival was the biggest to date, bringing over 41 million live views from fans in 232 countries over the weekend.
Week two of Coachella re-featured Beyonce's jaw-dropping Destiny's Child reunion with Kelly Rowland and Michelle Williams. They have aced the stage with some their biggest hits in shining ensembles.
The 20-time Grammy winner failed to perform at the festival last year since she was pregnant with her now 10-month old twins Rumi and Sir. Thus, explaining the fans' thirst to see her rock the Coachella stage.