There are more than 50 different, incredible selections at Starbucks. Some of them are unforgettable beverages, some aren't. The best thing about Starbucks is that you'll never be disappointed by a shortage of options. But sometimes, with so many options, it can be challenging to find the best drink.
That's why I want to give you some of the best Starbucks drinks. The list of contains both hot and cold beverages, and they'll blow you away.
Just be prepared: there will be some drinks you've never heard of before. That's because just like many other companies, Starbucks has a "secret" menu of creative beverages you have to make a special request for. That being said, let's start. The best Starbucks drinks on the list aren't ranked. We've put them in no particular order.
Passion Tea Lemonade Sweetened
This drink is half lemonade, half iced tea, and it has a fruity, tropical flavor. The floral aroma will ensure you enjoy this drink, and it's perfect if you want a sweet drink that isn't coffee. Yes, Starbucks has a lot of beverages that aren't coffee.
Teavana Shaken Iced Passion Tango Tea Lemonade
Another sweet, fruity drink on the menu. I call it the perfect summer drink since it's completely refreshing. Try this drink, and you'll be reminded of the delicious punch we drank when we were kids. Tropical flavors enriched with a touch of lemonade. Who wouldn't love that?
Caffè Misto
When you need a simple, straight-up coffee, Misto is the way to go. This is a drink you can order on a cool winter night. The warm, delicious coffee is a combination of Starbucks coffee and warm milk.
White Chocolate Mocha
As I said before, there are many beverages at Starbucks that aren't coffee. This one is a combination of coffee and hot chocolate. The enchanting taste of mocha is always welcome, but add a dose of white chocolate, and you have a perfect drink. And let's not forget the shot of espresso for your energy boost.
Eggnog Chai
When the winter months hit, there is nothing better than eggnog. I definitely recommend switching from hazelnut pumps to eggnog during the winter months for your chai tea lattes. Regular eggnog is always great. But one of the best Starbucks drinks is Eggnog Chai, a shot of eggnog in a chai latte that creates an unforgettable experience.
Iced Hazelnut Macchiato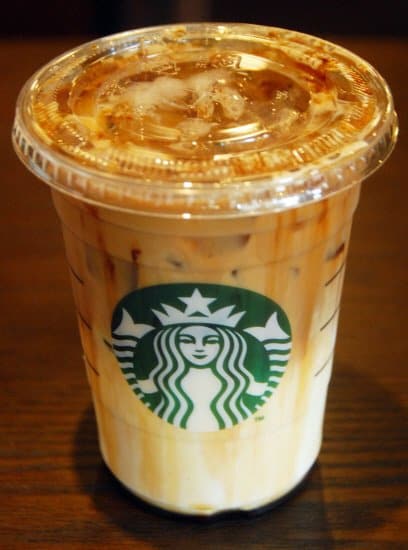 This is as sweet a drink as you can ask for—an absolutely decadent flavor with just the right kick you need. Just think: a combination of vanilla and roasted hazelnut. Who doesn't love that? You can absolutely enjoy this drink any season of the year, be it summer, spring, winter, or fall.
Pumpkin Spice Latte
At Starbucks, you'll find a drink for every season. When the fall comes along, it's time for pumpkin spice latte. I just can't wait for this masterpiece to arrive. Starbucks enhances the flavor of pumpkin with some cinnamon, nutmeg, and clove.
Toasted Coconut Cold Brew
This is one of the richest coffee blends enhanced with the creaminess of coconut milk. You'll absolutely love it. The only downside is the toasted coconut syrup.
Dirty Chai
We all love chai latte. But the next time you order it at Starbucks, make sure to make it dirty. That means a shot of espresso blended in for an extra kick. And if that isn't dirty enough for you, ask for two shots of espresso.
Iced Cinnamon Dolce Latte
This is something you haven't tasted before: a sweet blend of cinnamon combined with brown sugar and butter. Whether hot or cold, the drink is magnificent, although to be fair, you'll enjoy it more during the winter.
Caramel Frappuccino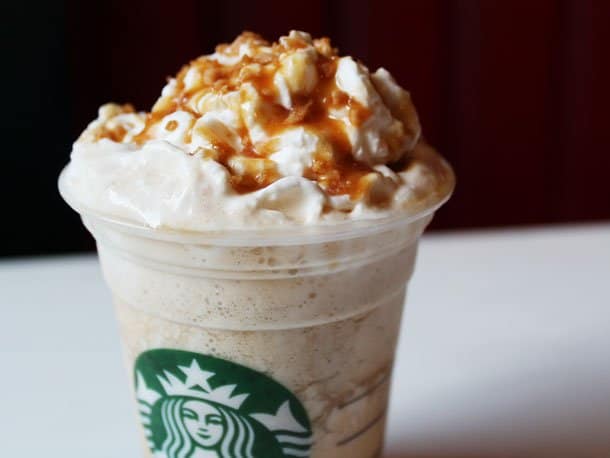 This is, without a doubt, the most popular Frappuccino. One of the best Starbucks drinks, the caramel Frappuccino is something you must try. There's a good reason why everyone orders this drink at Starbucks. Start with the sweetness of the caramel, and then add the perfect coffee flavor that's fun and refreshing. And let's not get started on the whipped cream and the caramel drizzle! If you want to kick it up a notch, you can order a Caramel Apple Frappuccino that adds a dose of apple juice to the mix.
Iced Espresso with Coconut Milk
Starbucks started offering coconut milk as a dairy-free alternative. And I must say, I love it. This beverage is an espresso with white chocolate mocha and coconut milk, topped with a drizzle of caramel.
Caffè Americano
The simplest way to describe Caffè Americano is a tall espresso. If you want a higher dose of espresso, you order Caffè Americano. It's that simple.
Peppermint White Chocolate Mocha
Once the winter comes, this drink is your go-to beverage. I'm serious. Two shots of peppermint inside a white mocha make this coffee a delight you must try.
Java Chip Frappuccino
There are several Frappuccino beverages considered to be the best Starbucks drinks. We had the caramel Frappuccino, and now we move onto the Java chip. The chocolate chips put you on a fabulous decadent ride. And who doesn't love a chocolate kick in their coffee? If that isn't sweet enough for you, there's whipped cream on top with a chocolate glaze.
Medium Roast
Of the drip coffees, the medium roast is probably the best one you can get. Starbucks markets this blend as subtly rich flavors of cocoa and toasted nuts.
Teavana Jade Citrus Mint
There's something comforting about mint tea. I love it because it warms me from the inside, like a menthol cigarette but without the carcinogen elements.
Iced Caramel Macchiato
When you think of iced caramel drinks, the macchiato is the best one on the list. Aside from the caramel Frappuccino, this drink is probably the best caramel drink you can order at Starbucks.
Iced Cinnamon Dolce Latte
Starbucks has a wide palette of drinks for cinnamon lovers. But the iced cinnamon dolce latte is something you have to try. At first, this drink is cold, but once you swallow it, it warms you up inside. This latte has the perfect blend of intense and sweet flavors.
Strawberries and Crème Frappuccino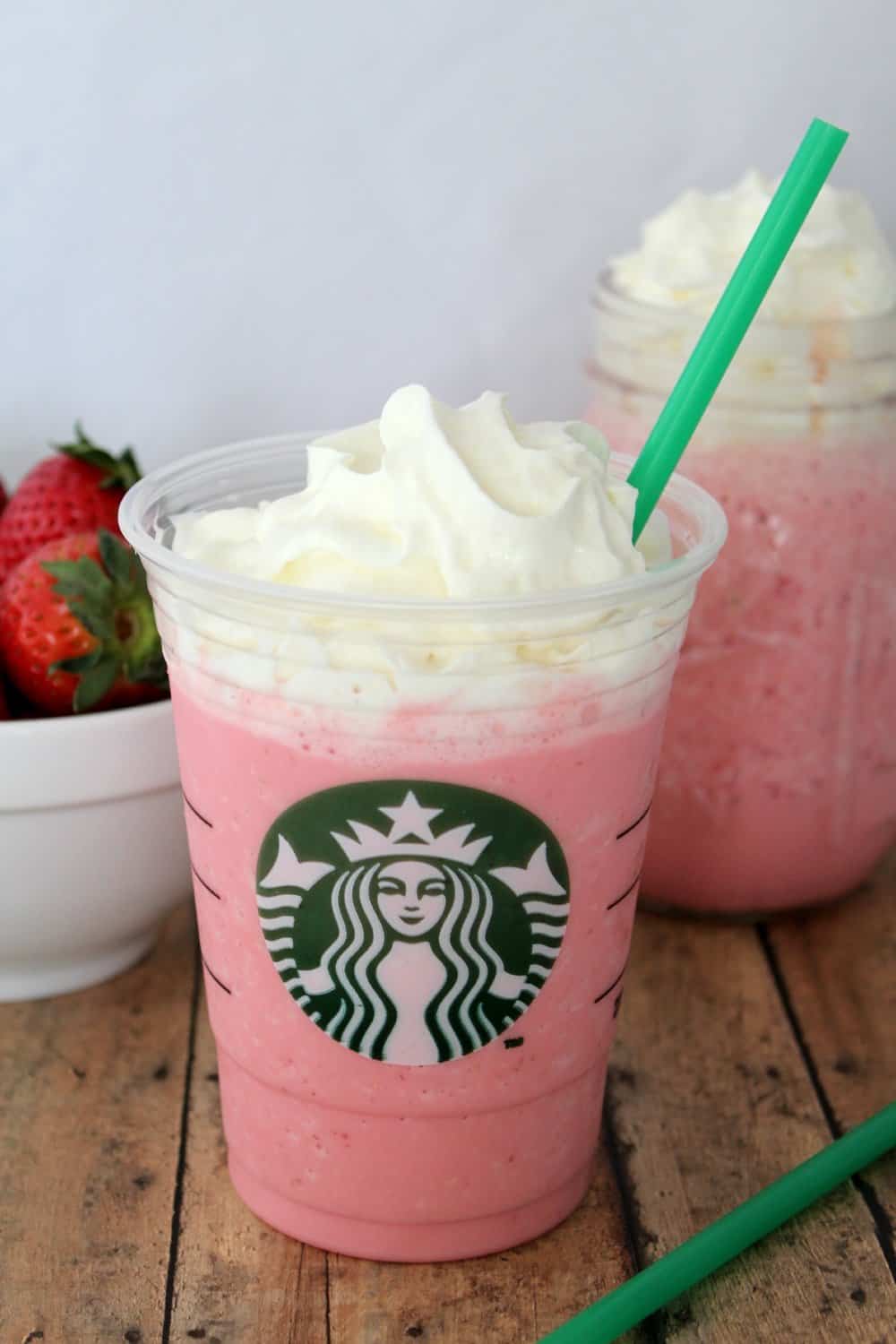 Let's be honest for a moment: a Frappuccino is the best drink you can order at Starbucks. It doesn't matter what flavor it is. If you want a more refreshing, fruity flavor, this Frappuccino is the way to go. The beverage tastes like a traditional strawberry milkshake, but even better with its creamy, smooth flavor. And yes, it's caffeine-free.
Vanilla Latte
If you're a fan of vanilla drinks, Starbucks has you covered. There are so many options, but the classic is always the best. Perfect as both a day drink and an evening drink.
Strawberry Lemonade
If you aren't in the mood for coffee or tea, you still have options at Starbucks. One of the best Starbucks drinks is the strawberry lemonade. Made with strawberry syrup and fresh lemonade, this drink will not leave you disappointed.
Iced Cinnamon Almond Milk Macchiato
The important thing you need to know is that this drink looks like a liquid cinnamon bun. You don't get the coffee taste that much, as the cinnamon and almond milk take the top seat. The finish is all cinnamon, but not overly sweet.
Iced Peach Green Tea Lemonade
Drinking this drink is like taking a bite of a peach and then finishing with a spoonful of sugar. That's how sweet this lemonade is. You won't taste the green tea, and that's a good thing: if you want a dose of green tea, but you don't like the bitterness, go for this lemonade.
Hazelnut Hot Chocolate
Simple, yet very effective and delicious. If you aren't a fan of coffee, hot chocolate is the next best thing. This one comes with a shot of hazelnut.
Tazo Refresh
The name isn't exciting, but the taste is mind-blowing. The refreshing flavor of this drink is perfect. And yes, it comes with a dose of mint.
Double Chocolaty Chip Crème Frappuccino
It's only fitting that we finish with a Frappuccino. After all, that's Starbucks' signature beverage. And we can't write a best Starbucks drinks article without the double chocolate chips Frappuccino. This is a chocolate sugar-bomb full of delight. With the added chocolate chips, this one is better than the Mocha Frappuccino.