Some 15 years ago, your options for watching TV shows were limited. There weren't more than five shows worth watching. But how times have changed is remarkable. Television has been flooded with quality shows in the past several years to the point you have to ask yourself "what should I be watching". I know you have a hard time deciding.
Luckily for you, I have tried to rank the best shows that are showing in 2016, and some that will start their new seasons come fall. With streaming services like Hulu, Amazon, Netflix, and many televisions, the choice is just overwhelming. Let's get the crack of it.
25. Broad City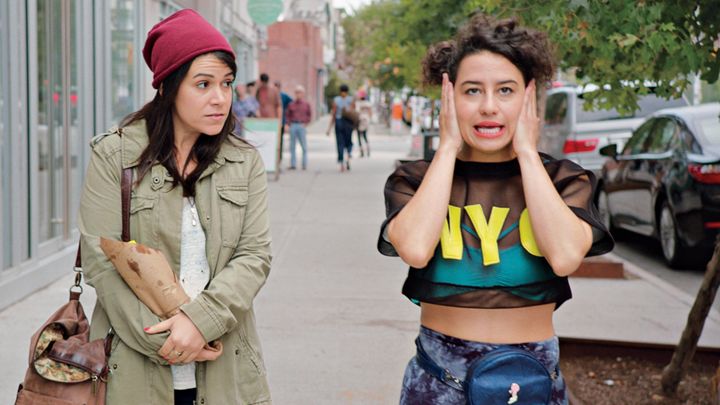 Season: Three
Network: Comedy Central
Cast: Abbi Jacobson, Ilana Glazer
The show delivers spot-on humor and observation of women's issues, and does so with a perfect serialized storytelling. The first two seasons relied more on standalone storytelling and more individual adventures. However, season three managed to bring new dimension to the show, which added drama, something you always miss even in a sitcom and comedy TV show like Broad City. Of course, the show main goal is to make you laugh, and the third season is still hilarious.
24. Criminal Minds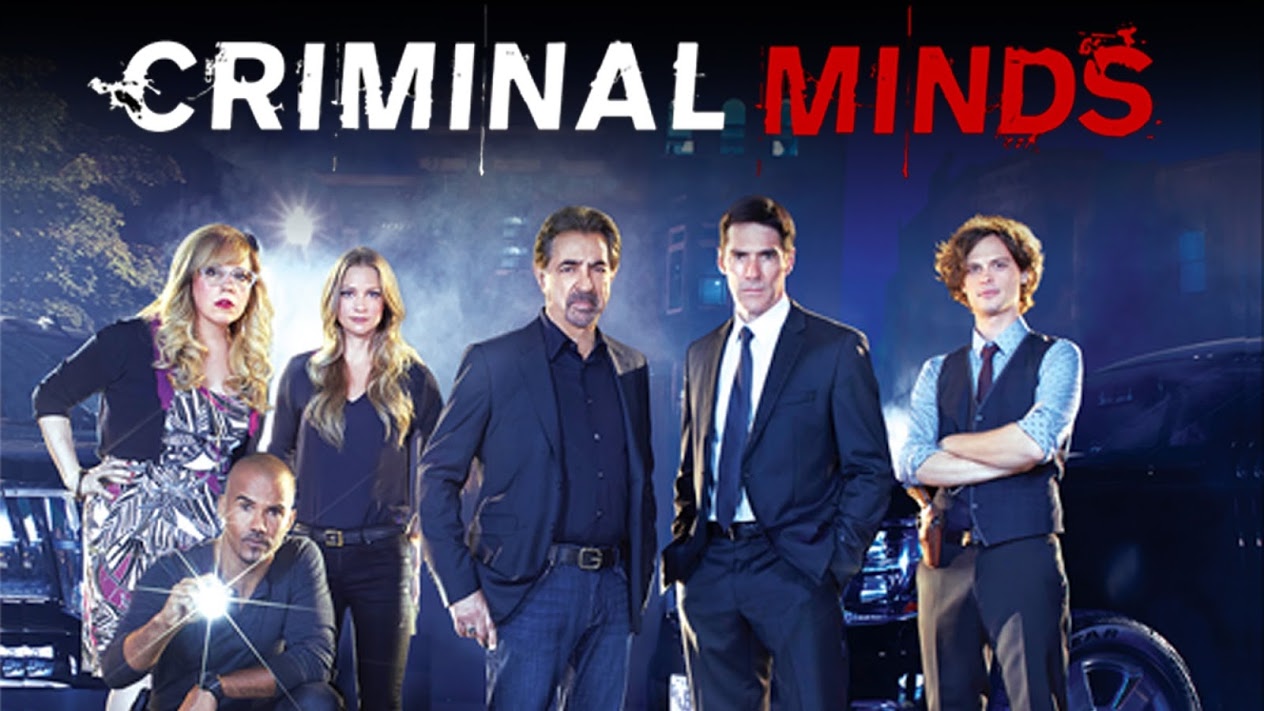 Season: Twelve
Network: CBS
Cast: Shemar Moore, Kirsten Vangness, Thomas Gibson, Joe Mantegna, Mathew Gray Gubler
When you make it 11 seasons and counting, you must be doing something good. It seems like forever since Criminal Minds entered our life, and the elite group of profilers at FBI is still having its good years. The eleventh season said goodbye to Shemar Moore who portrayed Derek Morgan, a fan favorite character. But all is good in the land of FBI, as the cast regulars are still providing drama and mystery.
23. Veep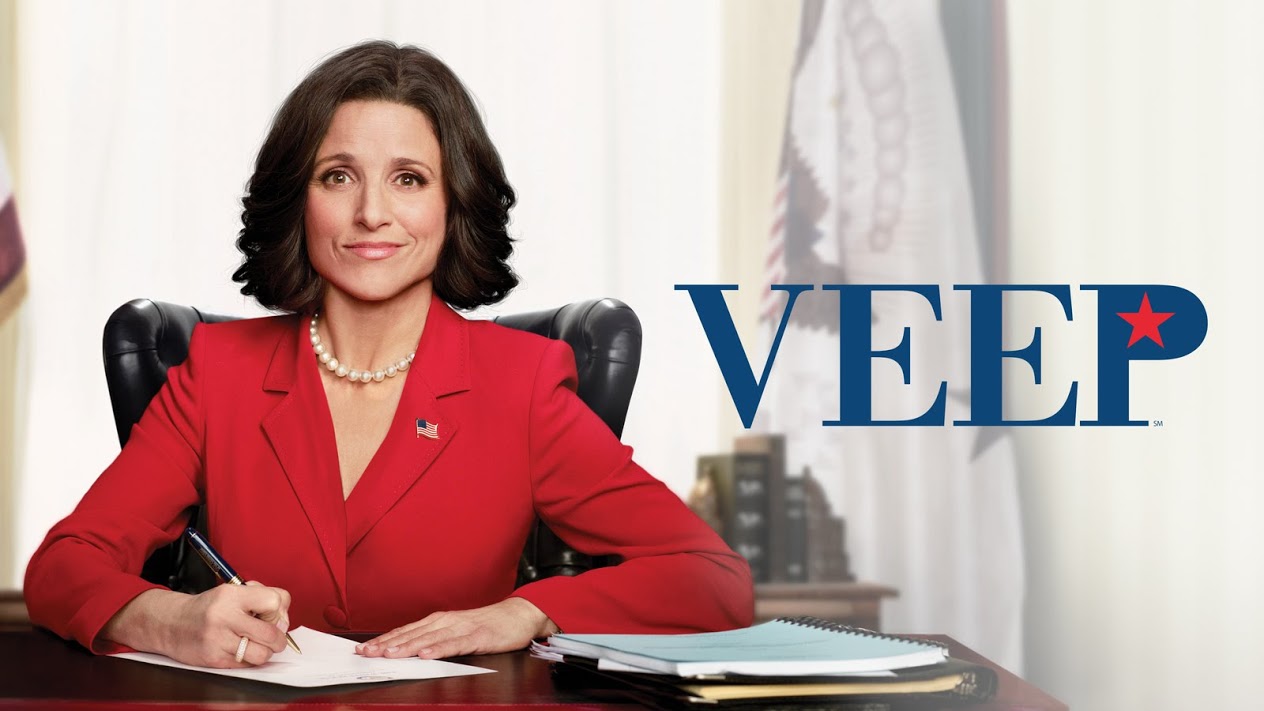 Season: Five
Network: HBO
Cast: Julia Louis-Dreyfus, Anna Chlumsky, Tony Hale, Reid Scott, Matt Walsh, Timothy Simons
Selina Meyer is a former Senator that becomes Vice President, and her hopes are crushed from the get go. She finds out that being a Vice President is nothing like what she hoped for. In fact, it is everything that people warned her about. The parody of the US political system has already racked up several awards. Now in its fifth season, the show has continue the steady progress that started from season one. With every next episode, the show is becoming that much better. In season five, we see Julia Louis-Dreyfus as the first female president, and the struggles she endures. Hillary Clinton, take notes!
22. Agents of S.H.I.E.L.D.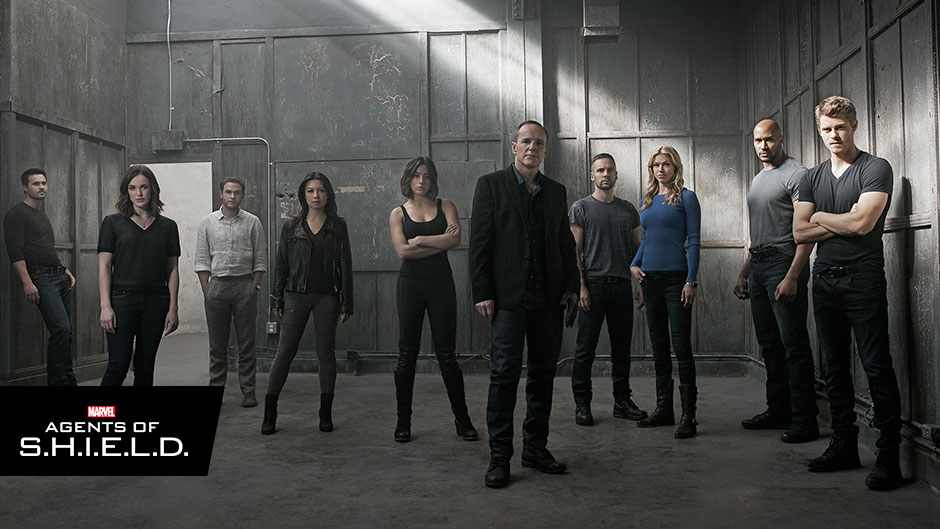 Season: Four
Network: ABC
Cast: Chloe Bennet, Clark Gregg, Ming-Na Wen, Henry Simmons
Season three finale saw the roles of the popular characters in Agents of Shield change dramatically. Coulson is no longer the director of Shield, and Daisy is now a rogue superhero trying to help the common people. The show is starting to use more stories from the comics, becoming more authentic in the way. The general opinion is that Grant Ward run its course a season ago, but he still managed to deliver some great performances in season 3. He is no longer part of the show, and season four will see a new villain come into the act. Producers have said time and time again, that Agents will not be part of the MCU, at least not in a big way, but there will always be some Easter eggs and connections between the two.
21. Daredevil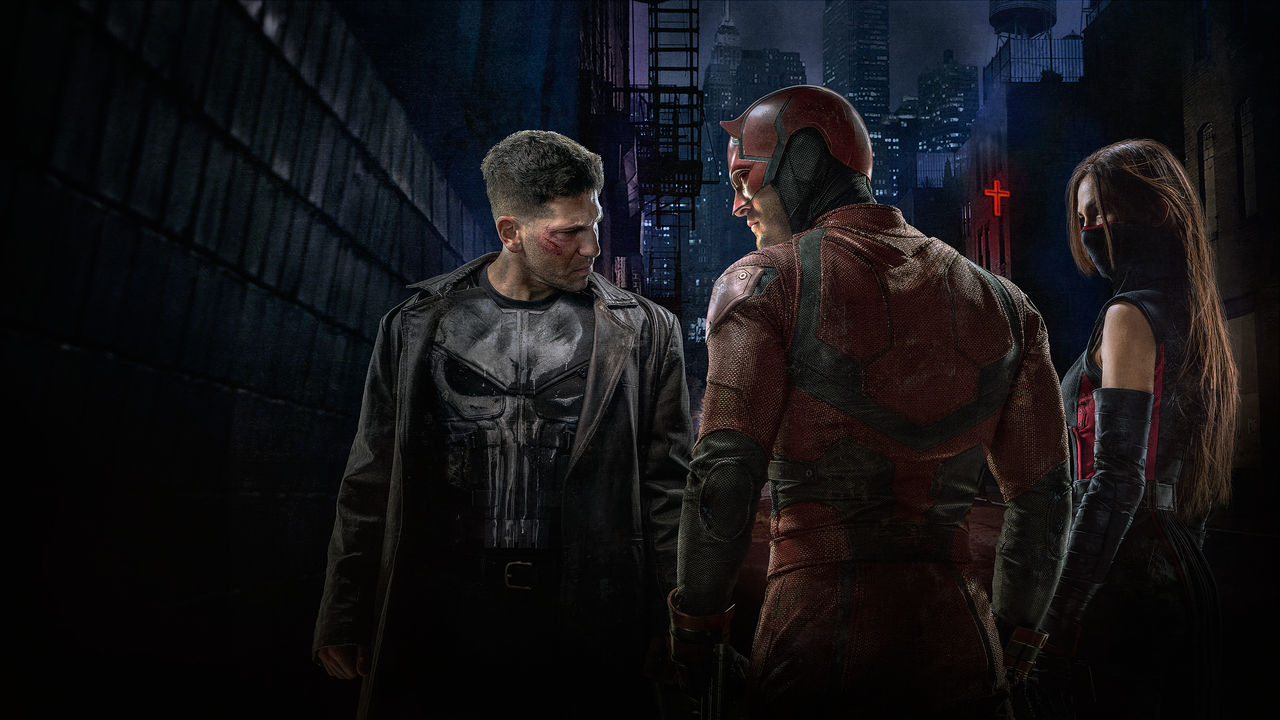 Season: Two
Network: Netflix
Cast: Charlie Cox, Jon Bernthal, Deborah Ann Woll
The man without fear is one of the biggest hits by Marvel. They made a huge mistake with the movie back in the days, casting Ben Affleck in the main role. The movie was doomed for disaster, and many were skeptical about the show. But Netflix delivered a great story, even better acting, and to top it off, they didn't save money for the special effects. One of the reasons they managed to make it all possible is Daredevil is a hero with no superpowers that require tons of money. And that might be the reason why the show is such a great success, focusing more on the story, and less on the special effects.
20. Jane the Virgin
Season: Three
Network: CW
Cast: Gina Rodriguez, Andrea Navedo, Yael Groblas, Justin Baldoni, Ivonne Coll
Wait for a moment, and try to grasp this: Jane will finally have sex in season three. At least that is what the producers are teasing, as they are preparing for the fall premier of the third season of one of the most confusing shows on TV. Jane is a virgin, yet she is pregnant, and carrying a baby from her sisters ex. If that isn't intriguing enough to tune in and watch the show, nothing is. The show is trying to make fun at the telenovela format, but also adopts it and adjust it to make it pleasant for American viewers. Season two was even juicer than season one, which ended on a cliffhanger. Season three promises to have the viewers glued to their chair even more, with tears guaranteed. Grab your handkerchiefs and start watching.
19. Modern Family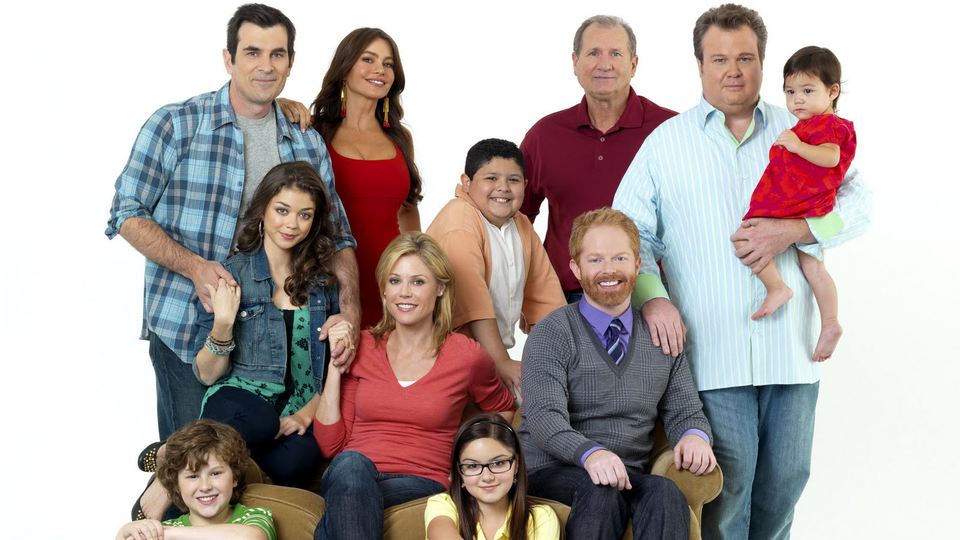 Season: Eight
Network: ABC
Cast: Sofia Vergara, Julie Brown, Ed O'Neill, Sarah Hyland, Jesse Tyler Ferguson, Rico Rodriguez
For seven seasons we watched as the Pritchetts and the Dunphys struggle through life. We watched them grow from little babies, to high school, through college and now through life with relationships, jobs, and family ties explored and dissected at every chance they got. Season eight will be the last for the show. And it might be time to wrap it up. Modern Family has been steady and constant in one thing: family drama. But as the show is coming to its end, it feels like the Emmys are won out of habit, not because of high quality.
18. 11.22.63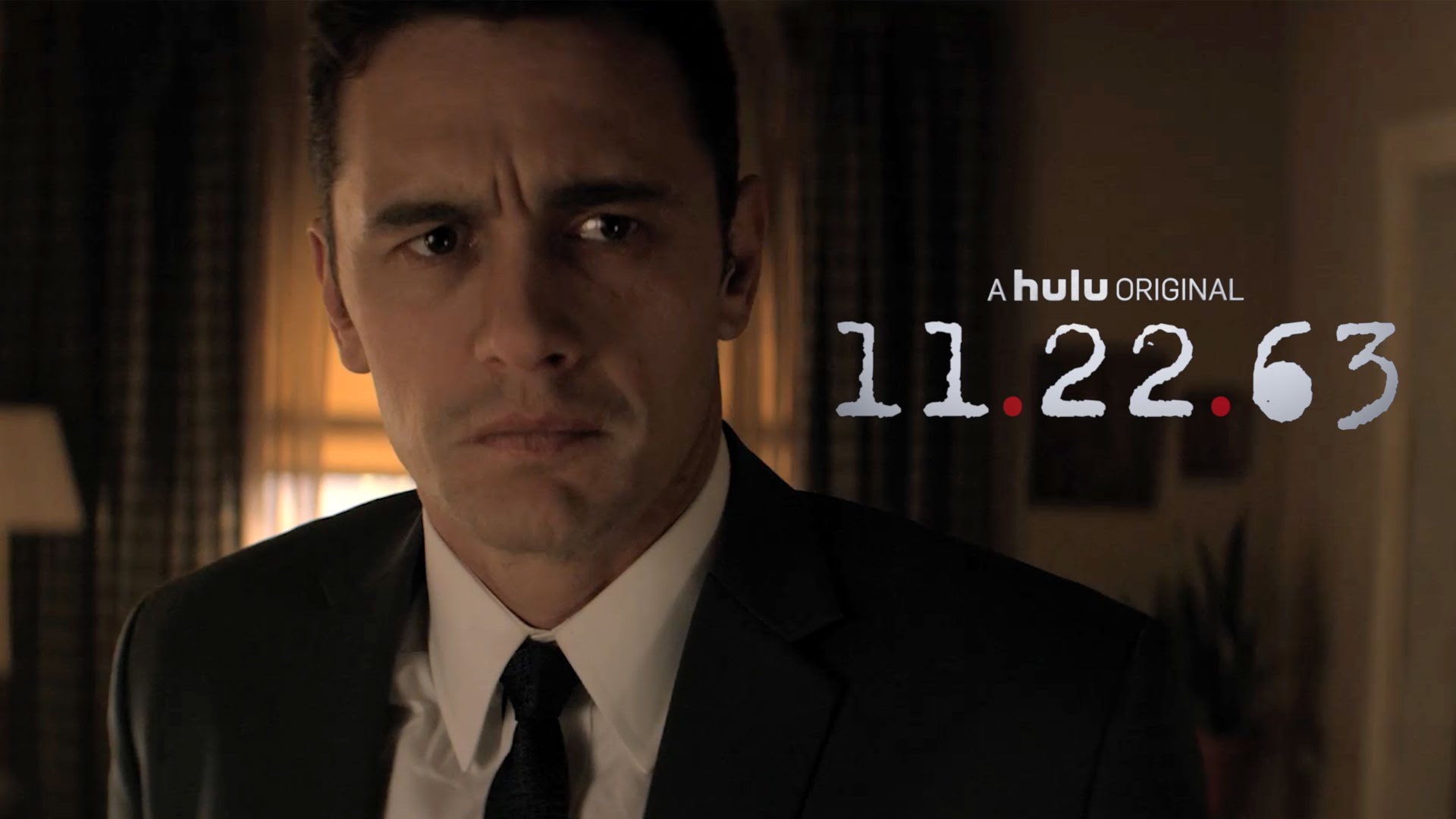 Season: One
Network: Hulu
Cast: James Franco, Sarah Gadon, Chris Cooper, George MacKay
For a moment, fans need to forget James Franco and the hatred they have for him, and enjoy the ride as the actor takes us back to the 60s. Season one focused on Franco trying to save JFK from being killed, and it was a delight to relive the events from a different point of view. And while most fans will focus on the JFK assassination, and whether Franco saves him, the show does a great job of installing conflicts and subtle messages like what is your life's priority. Is it your job? Is it your life? Is it your love? Or maybe your friends? James has to make the decision, and we get to watch him live with the results. One thing you can take off, whenever you are trying to change something from the past, things don't end up as you are hoping to.
17. The X-Files

Season: Eleven
Network: Fox
Cast: David Duchovny, Gillian Anderson, Mitch Pileggi
It took 14 years, but one of the most beloved shows is back on television, and David and Gillian look like they never lost a step. The X-files paved the room for many of the sci-fi and fantasy TV shows you are watching nowadays, and you can say the road had few speed bumps. Last year was their 10th season, and show runners expect to have more than eight episodes for season 11. We won't know until the show starts, but we sure expect more.
16. New Girl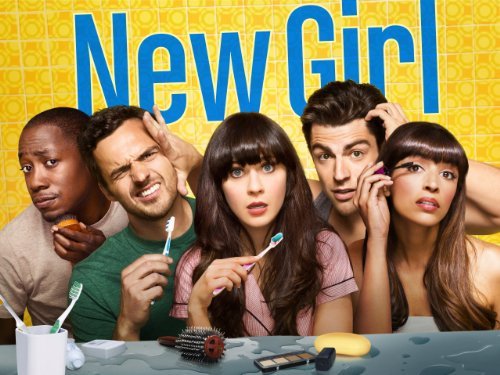 Season: Six
Network: Fox
Cast: Zooey Deschanel, Jake Johnson, Max Greenfield
What more can we expect from Nick and Jess? It seems like every time we think we've seen everything from these two, the show surprises us with something new. Season two was arguably the best season, with the third season feeling like a letdown. But the show runners got back on track for season four, and slowly but steady managed to deliver the best season in the latest installment. Megan Fox fitted just nicely into the show, and New Girl is becoming more of a full ensemble than a Jess-centric show. And that is a good thing. Jake, Max and others can bring so much to the table, it was a shame that it took the show four seasons to figure it out. The gags, jokes, setups and everything in between has been on point, allowing characters to be as weird as they like to.
15. The Carmichael Show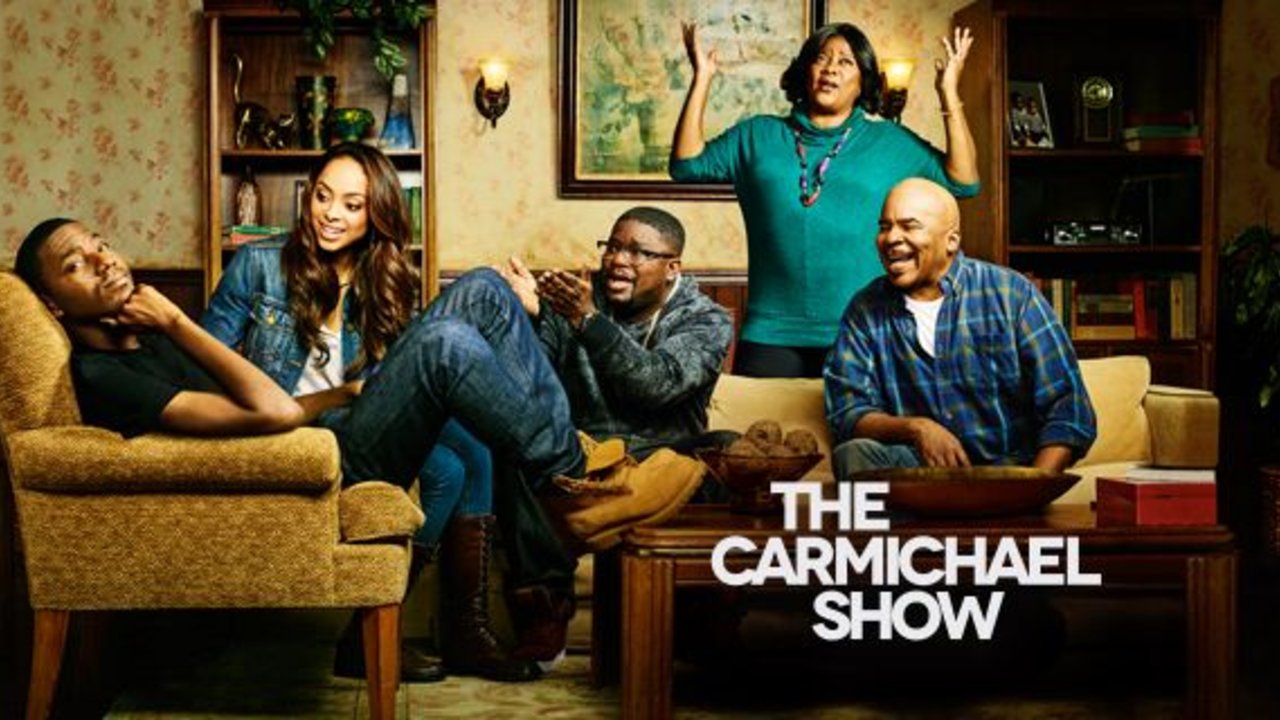 Season: Two
Network: NBC
Cast: Jerrod Carmichael, Amber Stevens West, David Alan Grier, Loretta Devine
Not much has changed from season one to season two, and that is a good thing. The Carmichael show is a refreshing comedy done in a very simple way. The plot is the same for every episode. Carmichael experiences something, and he, his family and his girlfriend debate it for 30 minutes in his living room. The show manages to touch on topics like Bill Cosby, Donald Trump, Islamaphobia and much more in a light, refreshing and funny way. Which is exactly why fans watch it. They don't want the news heavy and analysis heavy reporting. Sometimes, we all want a funny of a debate regarding a political event.
14. The Blacklist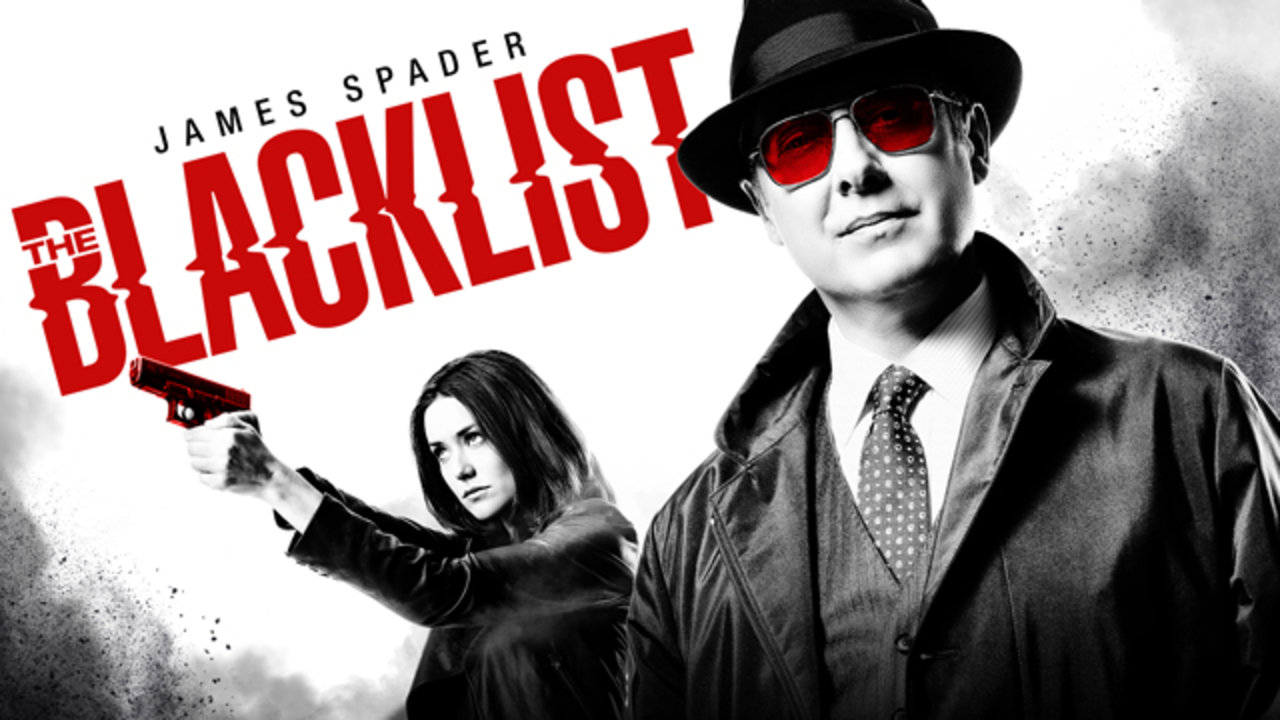 Season: Four
Network: NBC
Cast: James Spader, Megan Boone, Ryan Eggold, Harry Lennix, Diego Klattenhoff
When you kill your main character and the internet goes crazy, you know you have a good show going on. The Blacklist has changed its concept for season three. After Liz became fugitive, it was impossible for the same concept of two years to continue. We still saw several blacklisters getting their due, but Red was working with the task force through secret channels. James Spader acting on its own is enough to tune in and watch the show, but the plot twists and the mystery surrounding Liz will keep fans asking for more for a couple of more seasons for sure. Just when we thought we found out her history, and the connection between her mother and Red, the show gave us Alexander Kirk. For two seasons, Blacklist was about police procedural with some mystery drama in. In season three, the show became more about characters on the run, their conflict and their wishes. In season four, we might get to see another re-imagination of the show, as it looks like the task force will be gone, and we will see a personal war between Red and Alexander Kirk.
13. Horace and Pete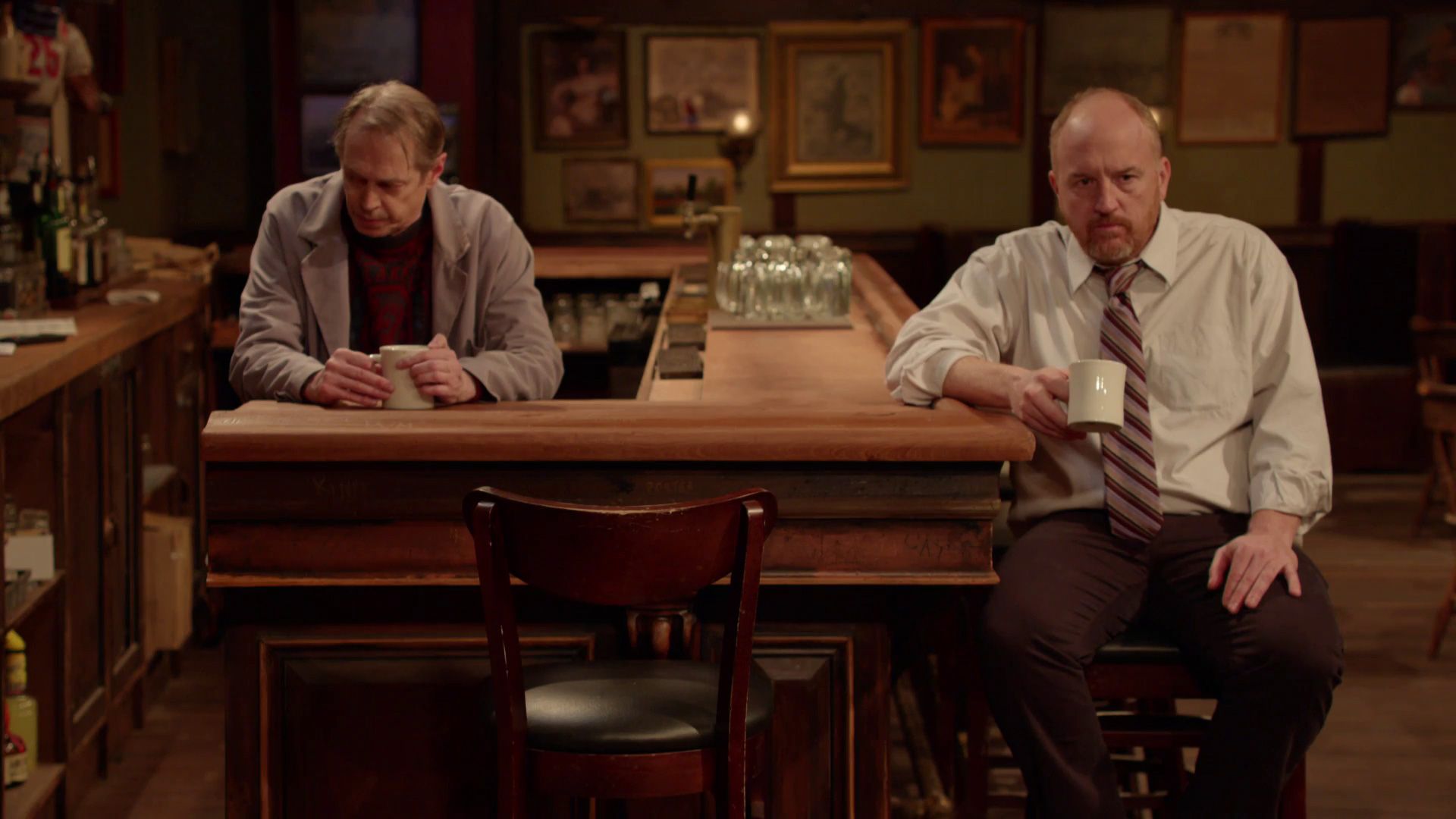 Season: One
Network: Self-released on louisck.net
Cast: Louis C.K., Steve Buscemi, Jessica Lange, Edie Falco
The show has shown what fans have known for years, Louis C.K. is a true visionary and he deserves some network to give him a chance to expand his show. Horace and Pete does not reinvent the wheel, the show focuses on many similar stories and topics we see on television on a daily basis, but the acting, the directing, the scenes, the dialogue, it is just top notch quality. The 10-episode series focuses on the family of Horace and Pete, two friends that have owned a 100-year old bar in New York City. The drama might be dark at times, but in the end, you get what you originally paid for: a sitcom that unfolds like drama. The show manages to strike the perfect balance between funny, emotional, and smart, dissecting topics like Donald Trump to abortion while allowing characters to grow and break down the events.
12. Arrow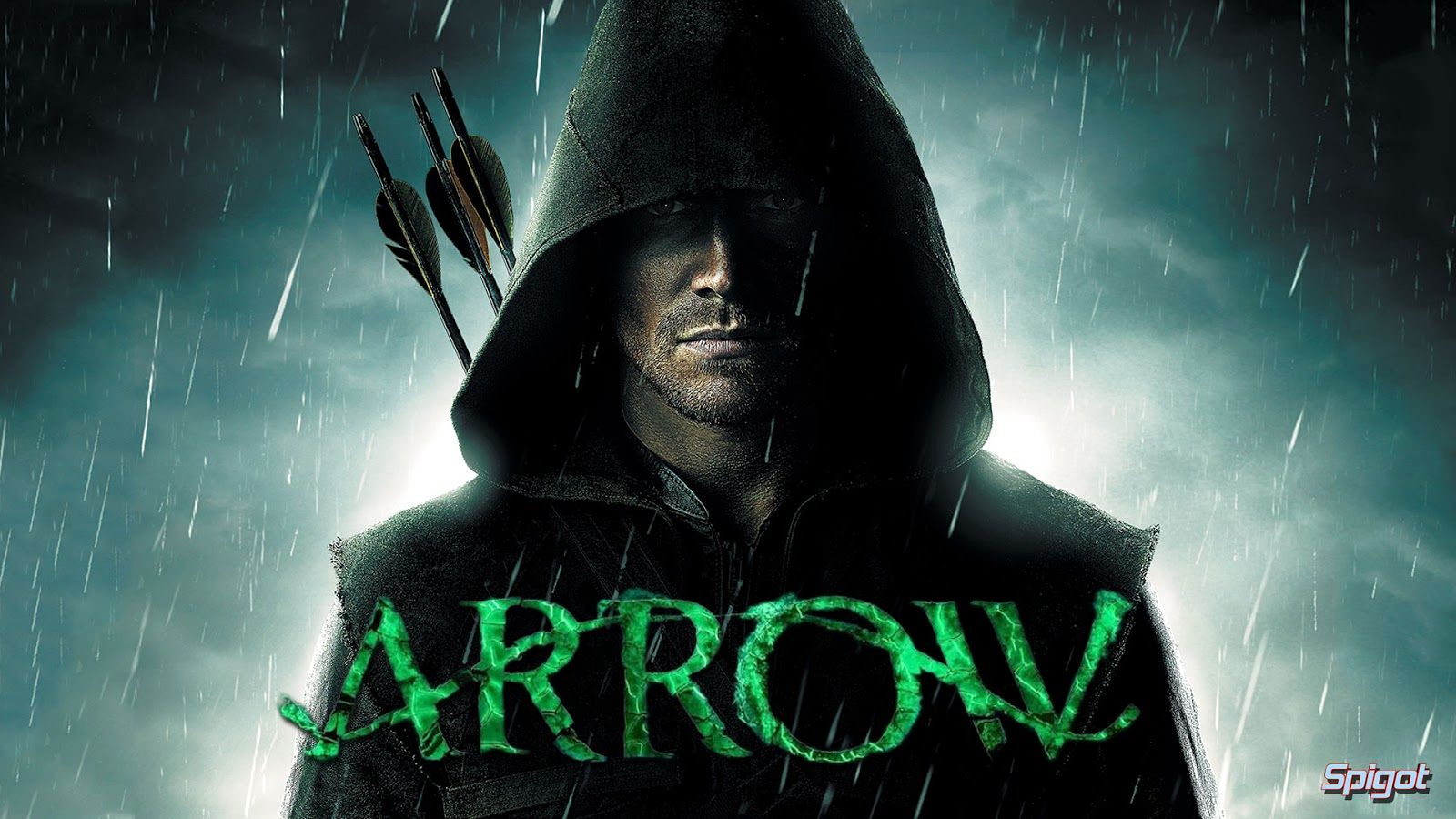 Season: Five
Network: CW
Cast: Stephen Amell, Emily Bett Rickards, David Ramsey
The good news for Arrow is that CW has unified all of their shows. And even better news, the producers have said that the events in Flash will have some minor influence on Arrow. Why is this good news? Because Arrow was starting to lose its identity and popularity. The show has become growingly boring in season four, with fans constantly bashing it on forums and social media. But season five will see completely new Oliver Queen, with Major Oliver likely the main story arc.
11. Black-ish

Season: Three
Network: ABC
Cast: Anthony Anderson, Tracee Ellis Ross, Marcus Scribner, Miles Brown
Racism is a subtle story in the show that focuses on Andre and his family. In season two, we saw his family grow, and getting as real as possible about police brutality. You just cannot help but feel for Andre, who is trying to be this great dad while helping his children understand the struggles and challenges of being black, but in the same time, he must keep a balance and don't let their color identify them as individuals.
10. Flash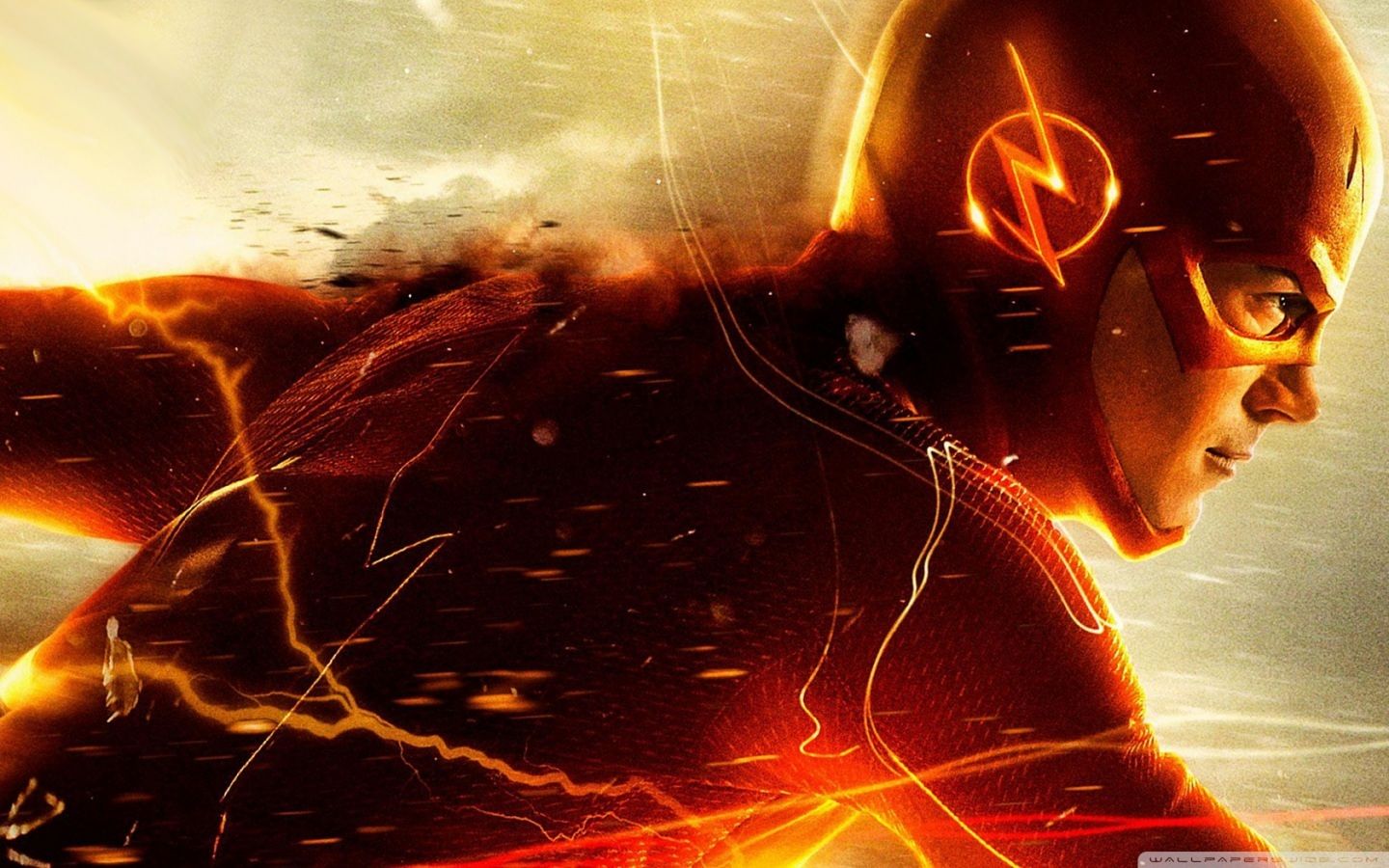 Season: Three
Network: CW
Cast: Grant Gustin, Candice Patton, Danielle Panabaker, Jesse L. Martin
With CW unifying all of the DC television shows, you can be sure that Flash season three will be a spectacular one. It might be time for fans to get a superhero that doesn't have superpowers, which will give the series a little more real tone. But hey, when you are watching a show with the fastest man alive, you must expect supernatural things to happen. Season three might sound like a reboot to everyone, since the show is doing the Flashpoint story arc in which Berry Allen goes back in time, saves his mother and completely changes the future. That being said, season three will focus on Berry, and the conflict whether one life (his mother) is worthy more than the life of millions. We've seen the conflict so many times, but Flash makes it more interesting due to the spectacular special effects.
9. Better Call Saul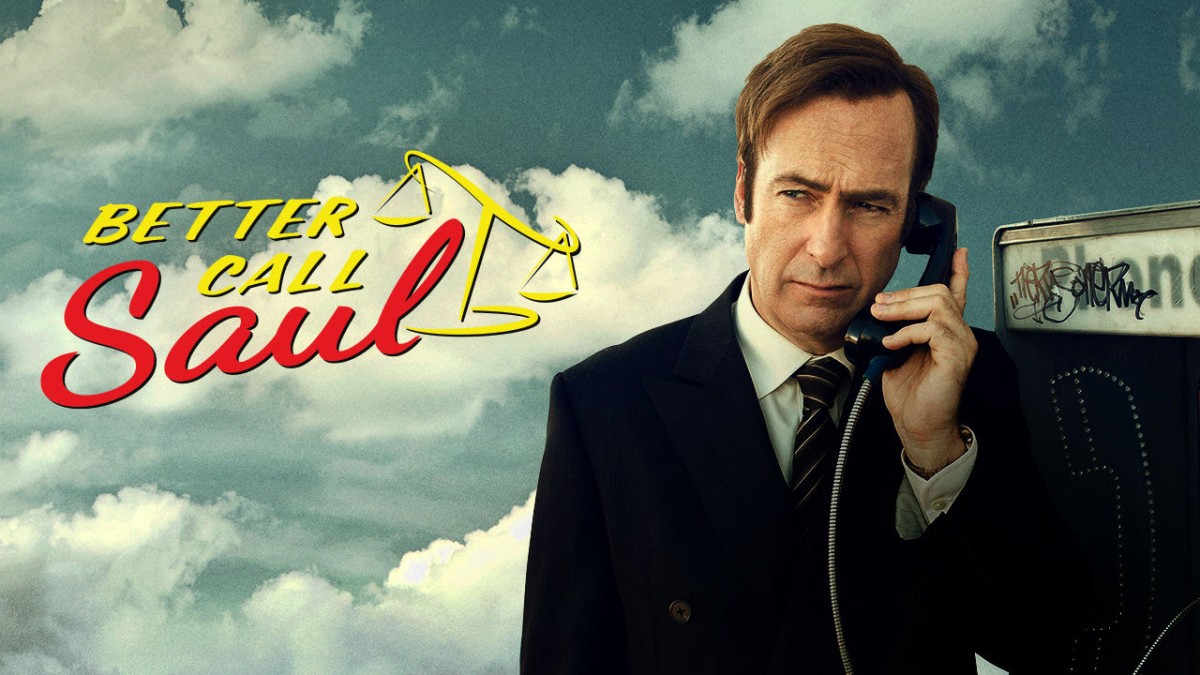 Season: Two
Network: AMC
Cast: Bob Odenkirk, Jonathan Banks, Rhea Seehorn, Michael McKean
The show focuses on trials of criminal lawyer Jimmy McGill, and despite having such boring name and no sexy sells in it, the show manages to keep 9+ rating. The reason? Wonderfully writing, and the show doesn't waste a single minute of television, yet alone a scene. You never get the feeling that any scene in the show is a filler, something that happens way too often on television nowadays when shows try to expand the viewing time to 50 minutes. The conflicts in the show as just as satisfying as the events leading up to them, something that other shows could benefit to use as an example.
8. The Good Wife

Season: Seven
Network: CBS
Cast: Josh Charles, Juliana Margulies, Matt Czuchry, Christine Baranski
The bad news is that "The Good Wife" wrapped things up with the finale of season 7. There will be no season 8, so fans are left with only seven seasons of a drama focusing on sex, politics and scandals. The Good Wife had a good run, and you will be missing a good show next season. So, if you haven't caught season seven, it might be time to binge watch it during the summer. After all, there aren't many shows in June, July and August.
7. Girls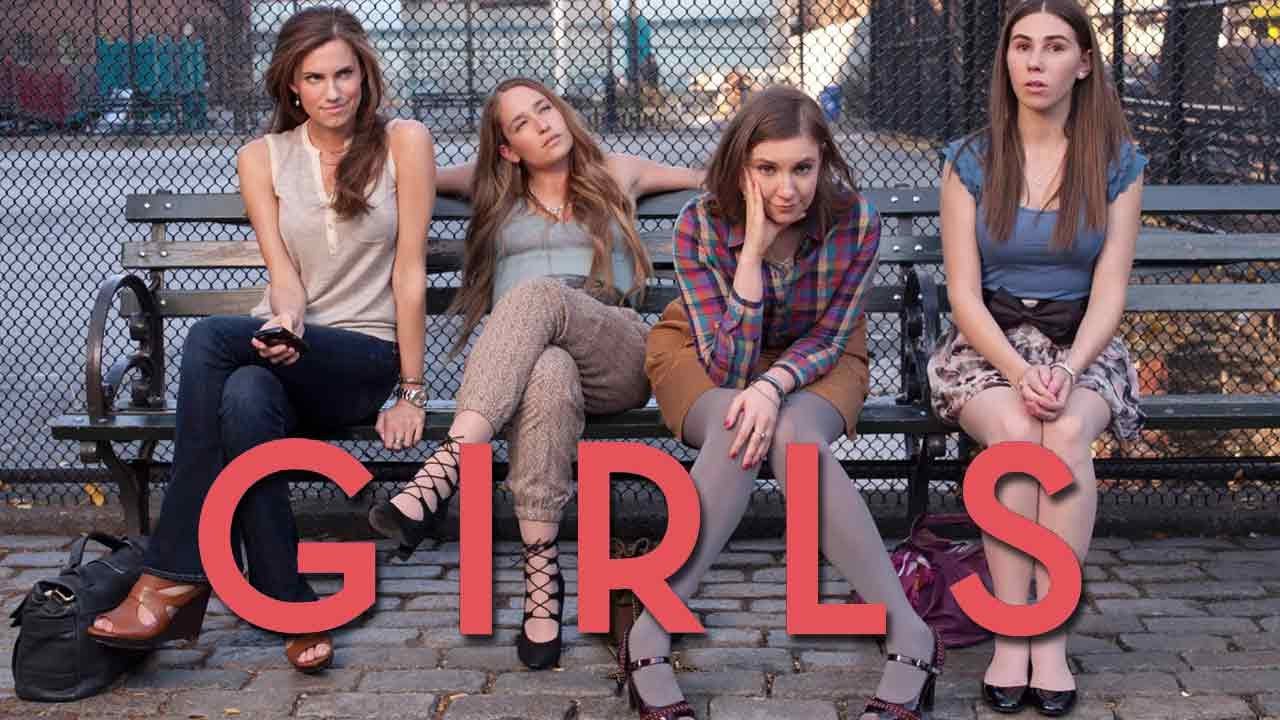 Season: Five
Network: HBO
Cast: Lena Dunham, Allison Williams, Jemima Kirke, Zosia Mamet, Adam Driver, Alex Karpovsky
A comedy of the experience and journey girls go in their early 20s. The show first aired in 2012, and since then has been one of the most entertaining shows on television. Season five was the best it produced, and the reason was simple: the show flew under the radar. The last season of the show managed to bring reality into the life of the four friends, showing that they are friends more out of circumstances and comfort, and nothing more. With that being said, the show kept the four characters more apart, and focused on more grown-up things like relationships, steady jobs and even a marriage.
6. Empire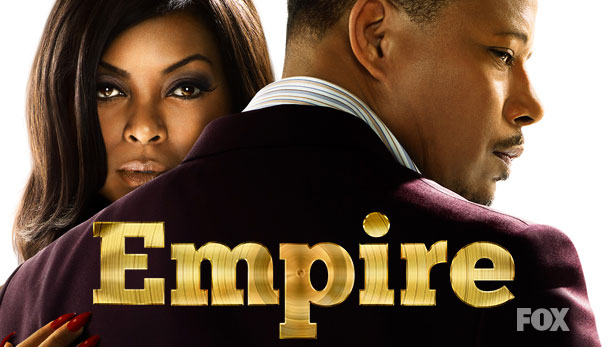 Season: Three
Network: Fox
Cast: Terrence Howard, Taraji P. Henson, Jussie Smollett, Bryshere Y. Gray
We are all waiting to see what happens with the most successful music family on TV. The season two wrapped with a cliffhanger, and left the family torn apart. Will they come back strong? Some spoilers reveal that season 3 will feature a lot of teenage Lucious and Cookie as they are trying to build the empire. Is that enough to get you hyped up for the upcoming season? Lucious's mother was the star of season two, and she will be back at it again next season. The Lions are all about family, but they have a different approach to bringing the family together. When it finally seemed like Cookie and Lucious have find a way to work it out, disaster happened.
5. The Walking Dead

Season: Seven
Network: AMC
Cast: Andrew Lincoln, Sarah Wayne Callies, Jon Berntal
The season six finale left fans with one of the most polarizing cliffhangers in the history of television. We won't reveal much of the spoilers for season 7, but producers are promising to change everything. The only downside is that producers somehow leaked a spoiler on their Instagram feed in April, but that won't stop fans from coming back to the show. It is a rarity that a show made from comics is this successful, as the Walking Dead have managed to rack up 9.5+ rating on IMDB for every episode of season six. The next season is due in October.
4. Big Bang Theory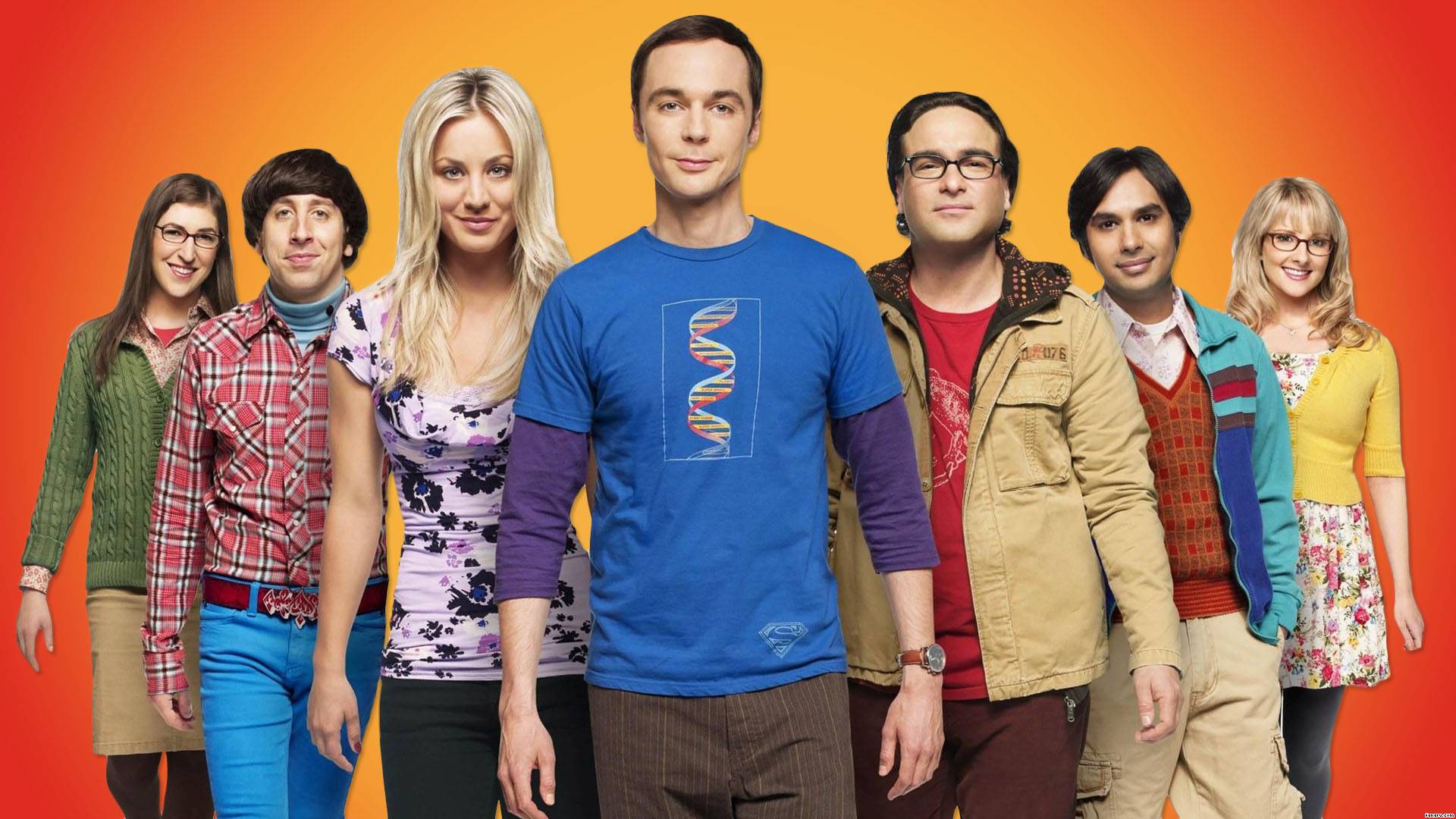 Season: Ten
Network: CBS
Cast: Kaley Cuoco, Jim Parsons, Johnny Galecki
The Big Bang Theory is coming to the point where it has become a mainstream show, despite the nerdiness. Many shows have tried to copy the "Friends" concept, but few has managed to do it so successfully. How I Met Your Mother was a great example, and Big Bang is banging on the same door. While the show doesn't quite copy the Friends approach, it is right there with the idea of 30 something people hanging out in the same café (the Cheesecake Factory) and in their apartment. Sheldon Cooper is a must see character, with Jim Parsons portraying him to perfection. At this point, you don't know the difference between Sheldon and Jim, even if you meet the actor on the streets.
3. American Crime Story: The People vs. O.J. Simpson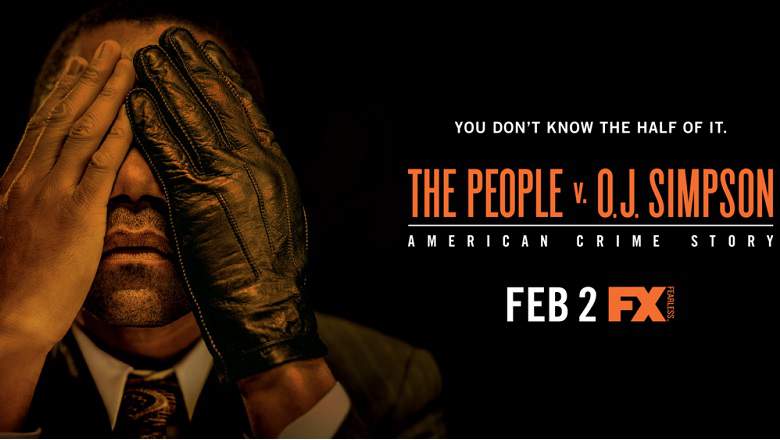 Season: One
Network: FX
Cast: Cuba Gooding Jr., John Travolta, Sarah Paulson, Courtney B. Vance
When your audience knows the story from the beginning to the end, it is hard to capture their attention with a television series. At least the movies Marvel make have a ton of GGI and special effects that keeps the audience craving for more. But for a story like the trial of the century, one had to capture the drama, the emotions, the personal dilemmas, the conflicts and much more. And the crew behind American Horror Story did a marvelous job with American Crime Story. The first season is wrapped, and we are hoping that next season will be at least just as good.
The trial and the show managed to bring race, sports, celebrities, sexism, police brutality and the budding 24-hour news cycle all together. The TV show managed to pick every element of the trial that made it so magnetic, carefully highlighting the best moments of the trial, while leaving the non-important. All of the actors captured their character perfectly, with Sarah Paulson as Marcia Clark and Vance as Jonnie Cochran making a career performance.
2. Game of Thrones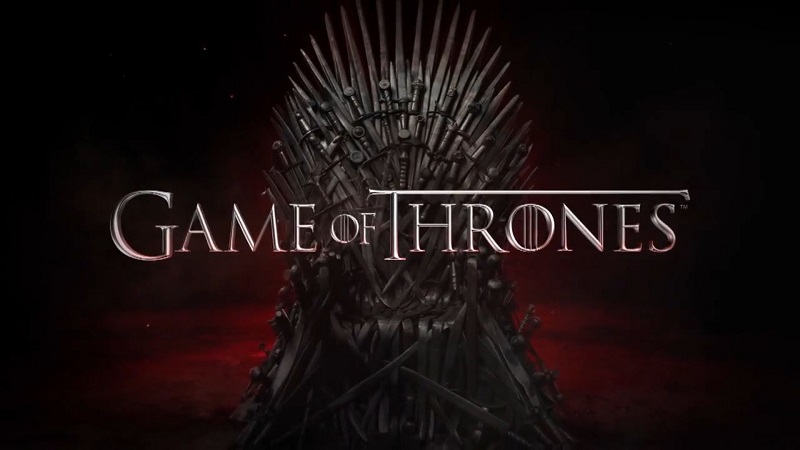 Season: Six
Network: HBO
Cast: Peter Dinklage, Emilia Clarke, Lena Headey, Kit Harington
If you haven't catch it yet, you are probably living in a cave. The internet is full with memes, pictures, videos and everything else. The general opinion is that season 6 has been one of the fastest seasons in the show. HBO took only two episodes for the big reveal that Jon Snow is alive, and since then, the progression is like you are riding the express train. You can catch the season finale, or you can rewatch the entire season if you have missed it. Just be ready to be surprised and shocked in the same time.
1. Quantico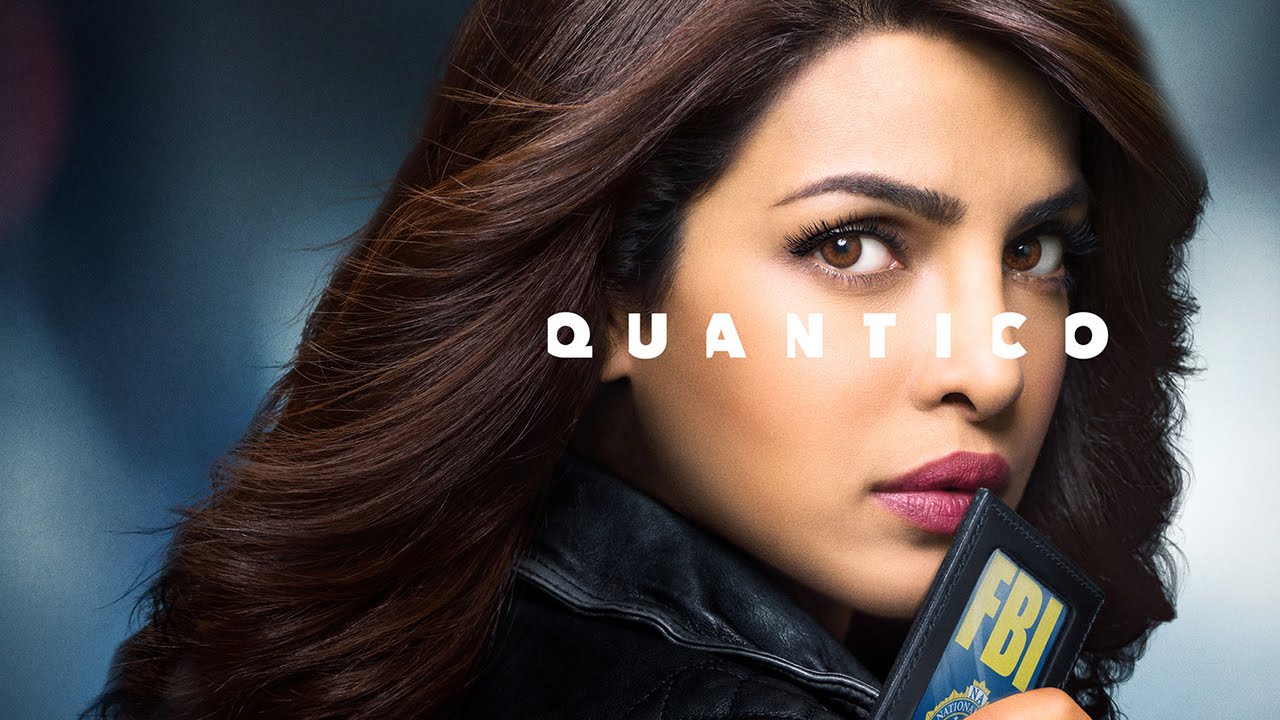 Season: Two
Network: ABC
Cast: Priyanka Chopra, Josh Hopkins, Jake McLaughlin
The first season just wrapped things up a month ago, and fans have been flooding the internet with questions what is next for Alex? Next season starts in October, the same as the first season, and spoilers are Alex's love life will be a topic of interest. Quantico gets the nod for the best TV show this year, as the show with FBI recruits captured the interest of fans. If you need a perfect description for Quantico, dip to the Latin sayings, mainly "Veni, Vidi, Vici". Quantico came, the fans saw it, and it definitely captured the moment.
READ THIS NEXT: The Ultimate "Then And Now" List Of Harry Potter's Cast