In a chilling footage in the forests of northern America, a man captures a giant wolf-like black beast attacking a dog barking at it. This made local folks reminisce an ancient myth about a mysterious creature existing around the darker parts of the American forest.
Man's Footage of a Beast Attacking a Dog
This disturbing video was captured by a man — believed to own the canine — while the dog was barking at something dark in the woodland.
After a number of growls, the 7-foot wolf-like creature stood up and stalked the terrified dog trying to snatch it alive. It has an appallingly large size and thick black fur, running towards the pet as if it can swallow it whole.
Does this confirm the existence of something else rather than a wolf in those woods?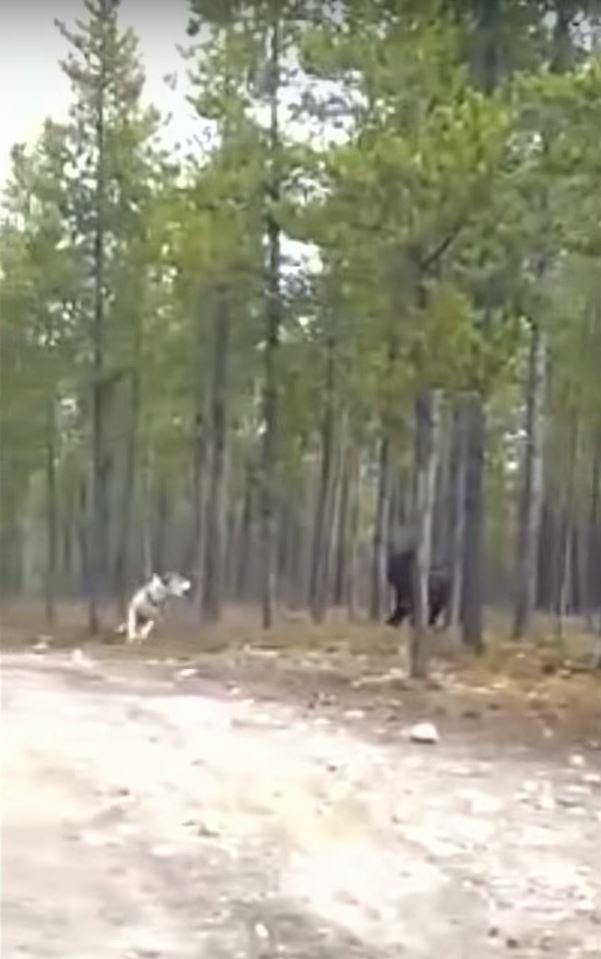 The video ended as the owner started to panic and yell, "Hey, hey, hey!" Who wouldn't be afraid for the life of a helpless dog?
No one knows whether the dog received a physical attack or it merely eluded the chase because the owner stopped filming apparently to rescue his dog.
A Dogman?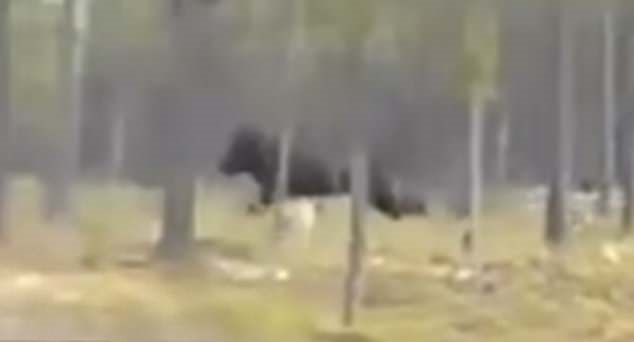 Rumours now float around the corner, just as some folks rekindle the ancient myth of the dogman. It is a mysterious human/wolf hybrid creature believed to dwell in the darker parts of the American forest.
Since the video posted online got over 3,000 views, some users can't help but speculate.
Some said that the wolf resembled a dire wolf, an extinct species mainly known from fantasy series Game of Thrones.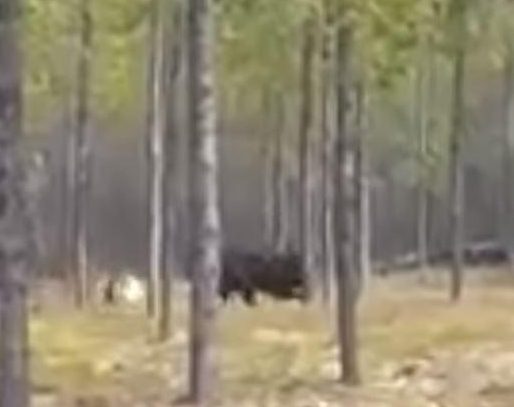 However, the creature on the video is probably a large black wolf breed. They can grow up to 6.5ft in length. These wild animals are found almost exclusively in North America.
Despite this, the exact location of the video inside the continent is still unknown.
This species can grow really big — and wouldn't mind having a crack at a barking dog or take it as an easy meal.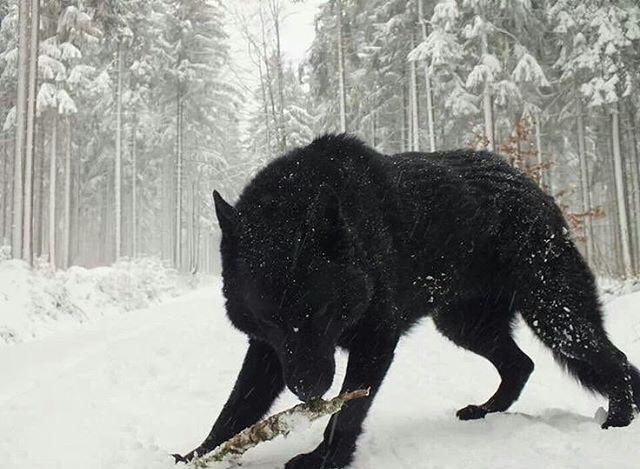 Due to this possibility, the footage captioned 'impressive werewolf footage' sparked rage among internet users.
One even commented: "Who lets their dog chase a wolf and films it? Knowing the wolf could kill his dog in a split second. Moron."
A representative of the Montana Fish, Wildlife and Parks authority said, "We have no idea what this was until we get a DNA report back."
Whatever it may be, this video still brings chills to viewers. It surely disturbed animal lovers who keep their dogs away from all wild species.