Some 30 years ago, all women had to wear at the beach was beachwear. Then we got the bikini, a more popular, sexy, and feminine option for beachwear. Nowadays, a bikini will not make you look fabulous at the beach.
We are now deep into the era of coverups. Cover ups are basically beach dresses. And we must say, they are definitely getting better and better with each new year.
When do you use a cover up? Well, after you've finished cooling off in the sea, you just have to look fabulous while walking on the beach. Today, we will look at several cover ups you can make it on your own. Let's ramp up your style, shall we?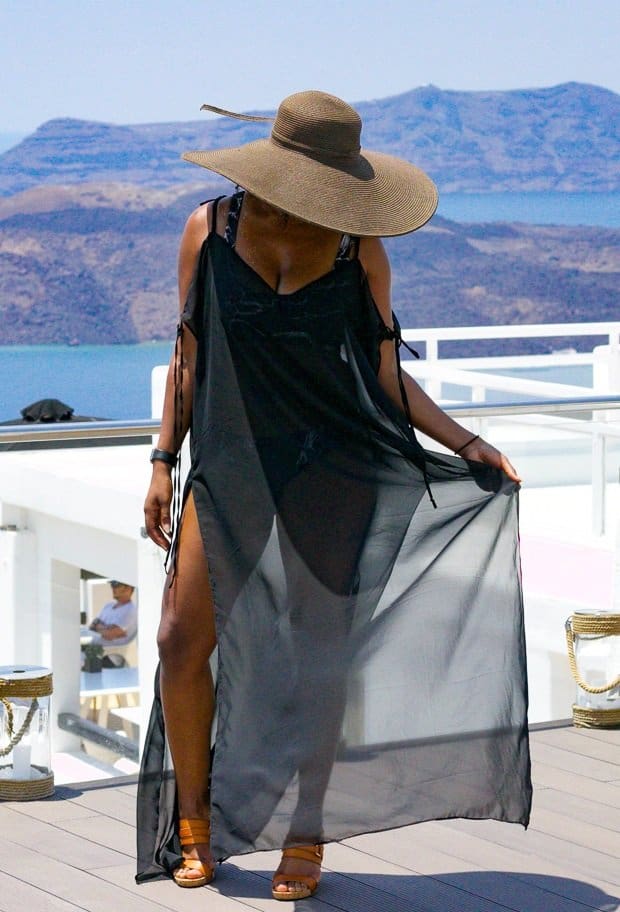 I am always a fan of clothes you can wear in different ways. For example, you can wear this cover up in three or more different ways. Black always looks good and feminine, so there is a bonus in that as well. Last, but not least, the shoulders are adjustable, so you can decide how much of your neckline you want to show.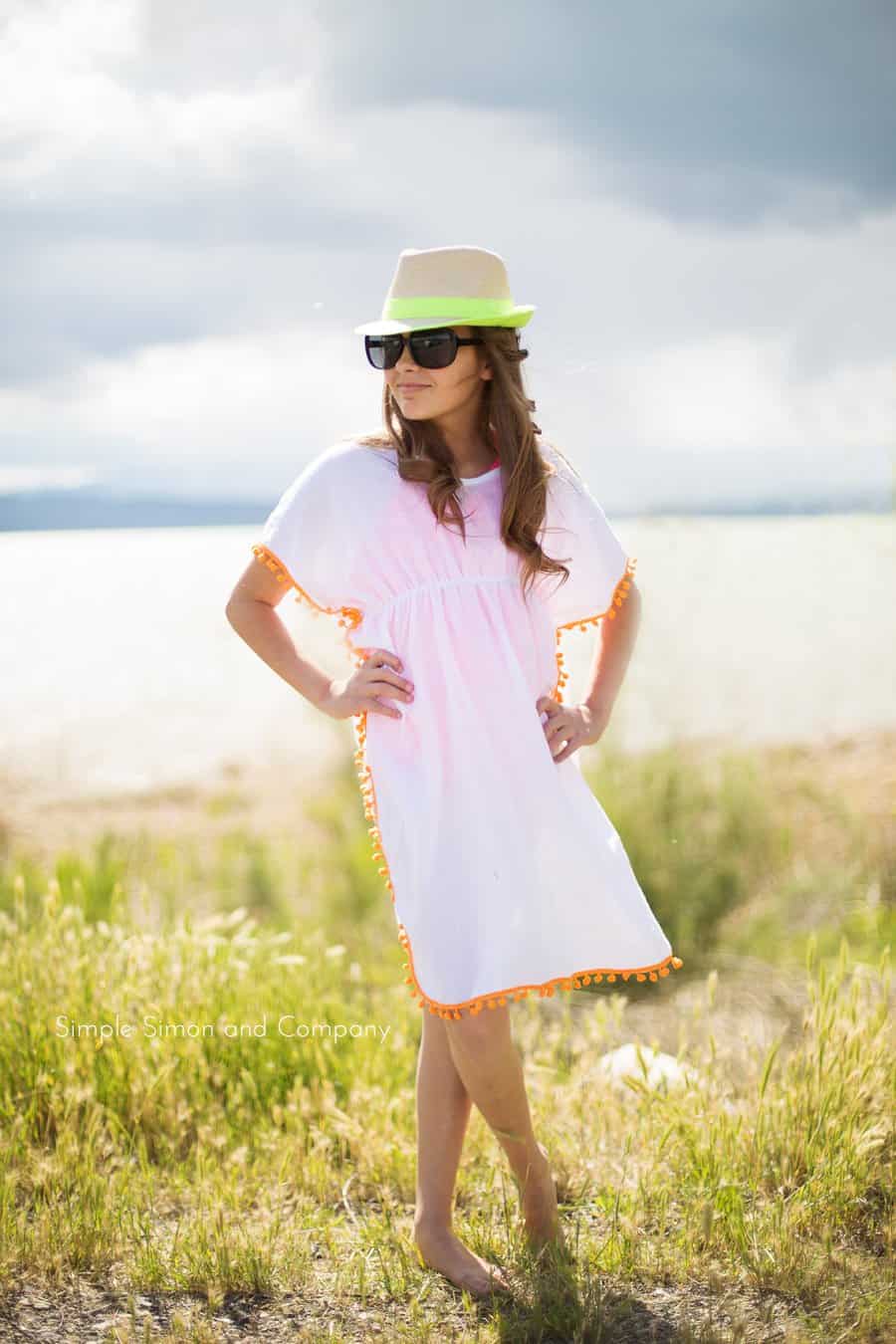 Basically, this cover up is a summer dress. And while it is not as appropriate for wearing at the city, you can definitely look fabulous at the beach. Modern, stylish, and fashionable, the cover is just perfect for the summer. The colors are even better when you look at it. It's like you are wearing the sun on you.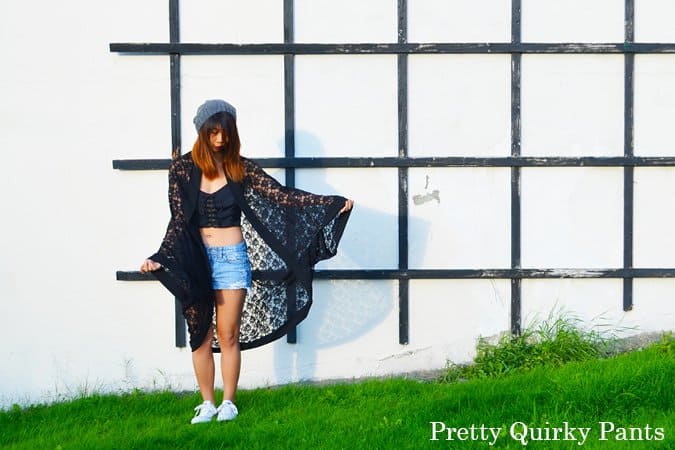 When you want to look feminine and sexy, you can never go wrong with lace. Now, I am sure many of you will say lace is not much suitable for the beach. Well, that is just you being ignorant. Lace is just as good as any fabric. And when you craft a kimono, you will look even more fashionable. After all, kimonos have been a huge hit in the past few years.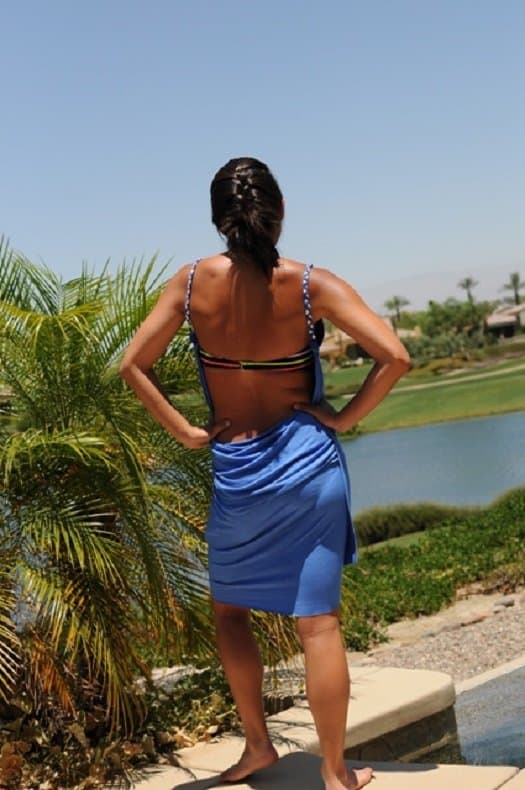 What I love the most here is the sexy nude back the wrap offers. Usually, when you wear a beach cover up, you cover your entire torso. But this one leaves just enough mystery to be sexy, but not too revealing. After all, one of the purposes of the cover up is to look sexy without showing your entire body. And I love how the "dress" follows your body line.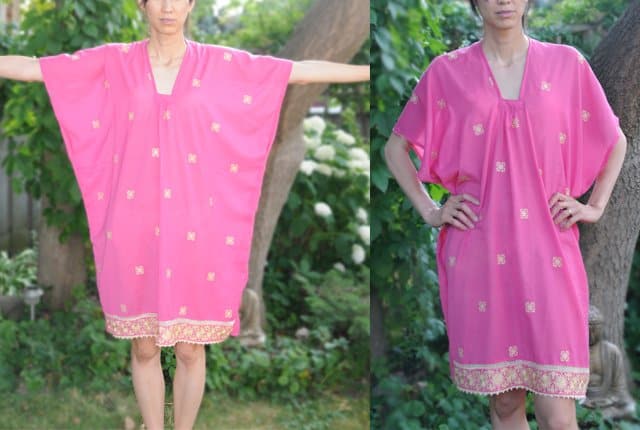 One of the advantages of this cover up is that you can wear it in the house as well. During the summer hot months, we all love to wear as little clothing as possible. And while this is not a dress you can wear outside for a drink, it is still suitable enough for your home enjoyment and pleasure. It will take you no more than 20 minutes to make it.
Single ladies, sorry, but this model requires you borrowing the shirt from your man. If you have a brother or a friend, you can use him as well. The best part about this model is that you do not need any sewing whatsoever. In the past few years, wearing men's clothes has become fashionably acceptable, so do not worry.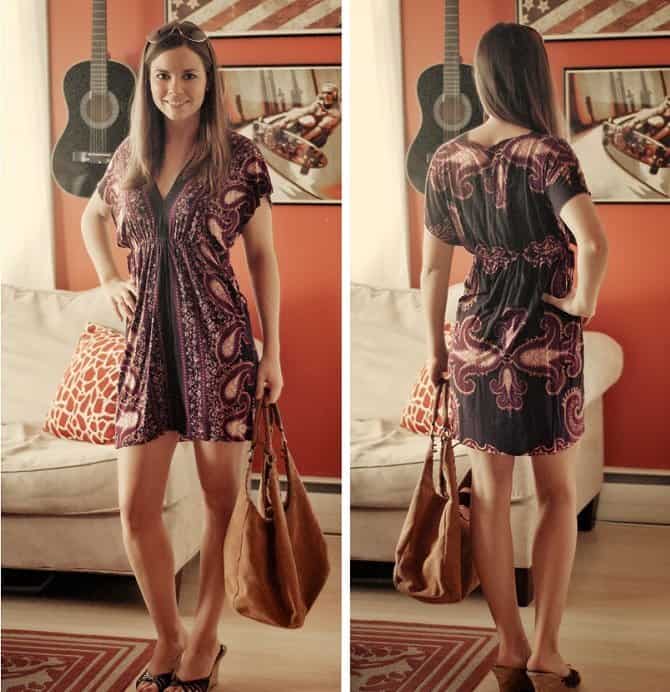 For many of the "dress" designs on this list, we talked that they are not suitable for a going out to coffee/drink purpose. However, this one can definitely serve that purpose. When you look at the dress, you might think it is something taken out of a store. But no, you can make it on your own. Imagine that?
8. Beach Shawl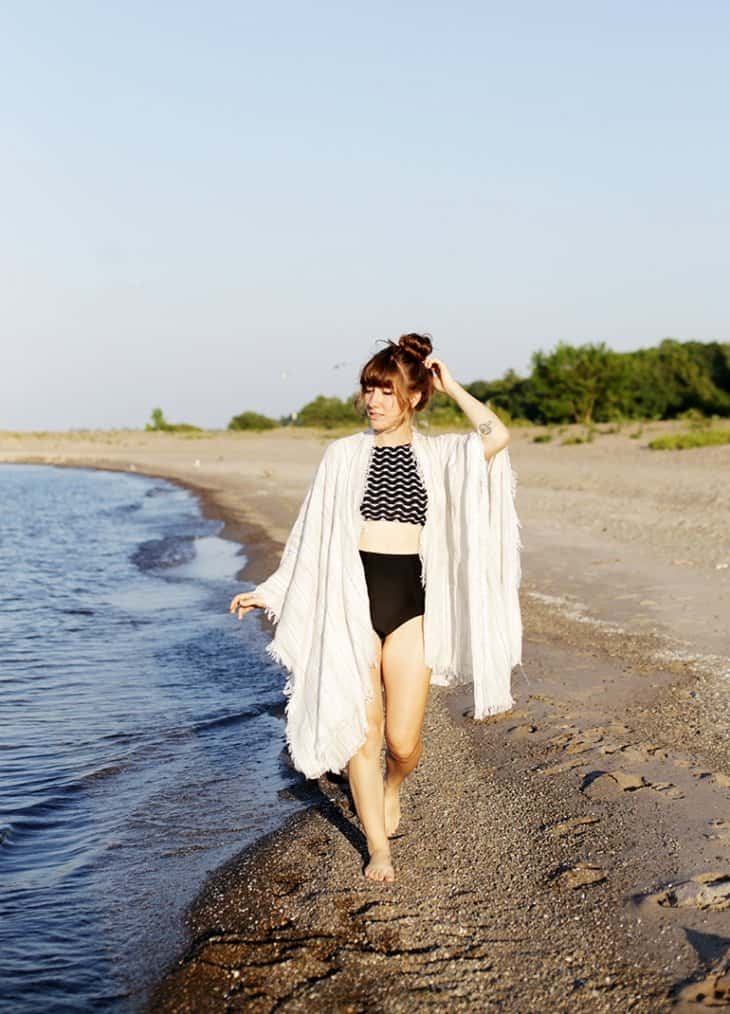 You do not have to complicate things a lot sometimes. Wrapping a scarf around your body can do the trick. Now, you do want to look fashionable and stylish even when you wear "just" a scarf.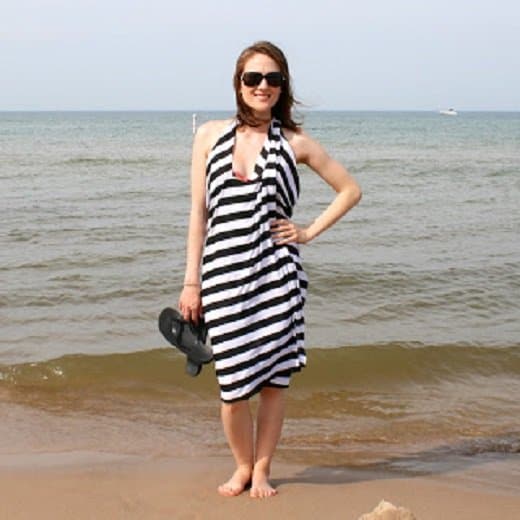 I am sure one of the questions you have after looking at this dress is "whether the dress is a DIY project". Well, to help you get the answer, yes, that is a DIY dress. And the best part is you can easily make it. We are few years pass the marine lines trend, but they are still good for the beach.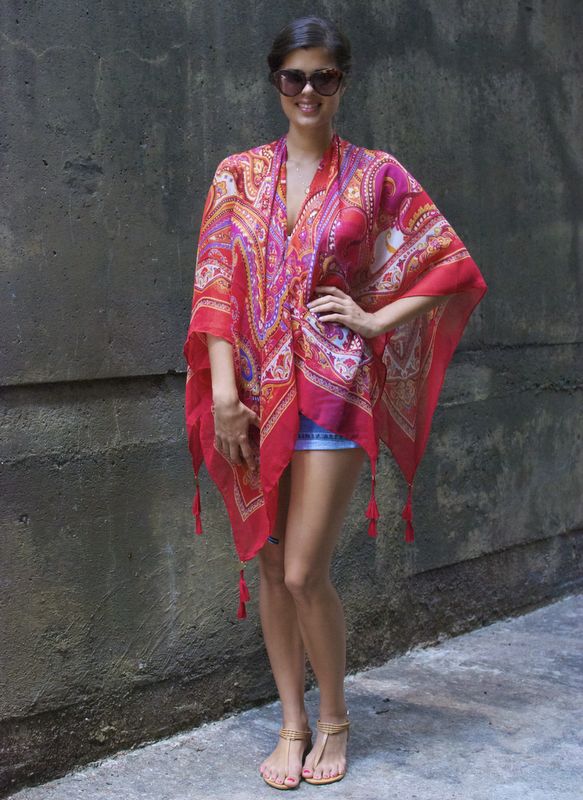 As mentioned previously, kimonos are a huge hit. They have been one of the premium clothing options for the past few years. And it looks like they are not going anywhere anytime soon. So, with that in mind, get your own kimono for the beach. The biggest challenge for a kimono is finding a unique fabric and design. After you get that, everything is easy.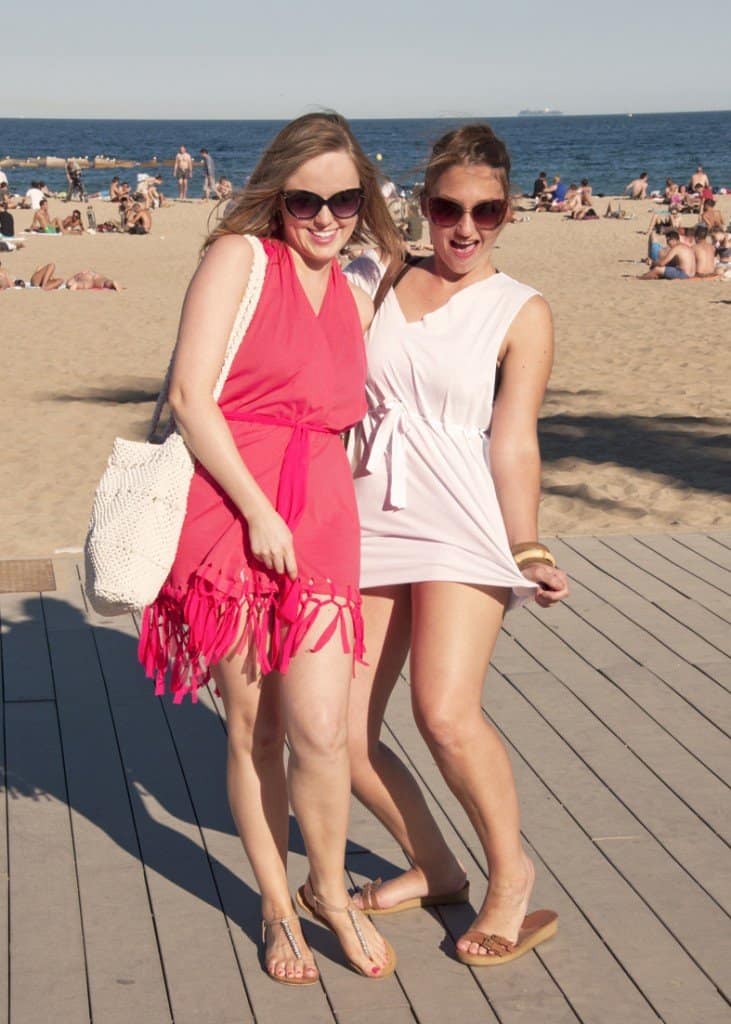 We talked about how you can use your man's shirt to make yourself a beach cover up. Well, good news for single ladies. You can use your own shirt as well. Why suffer if you do not have a boyfriend? Women's shirts are just as good.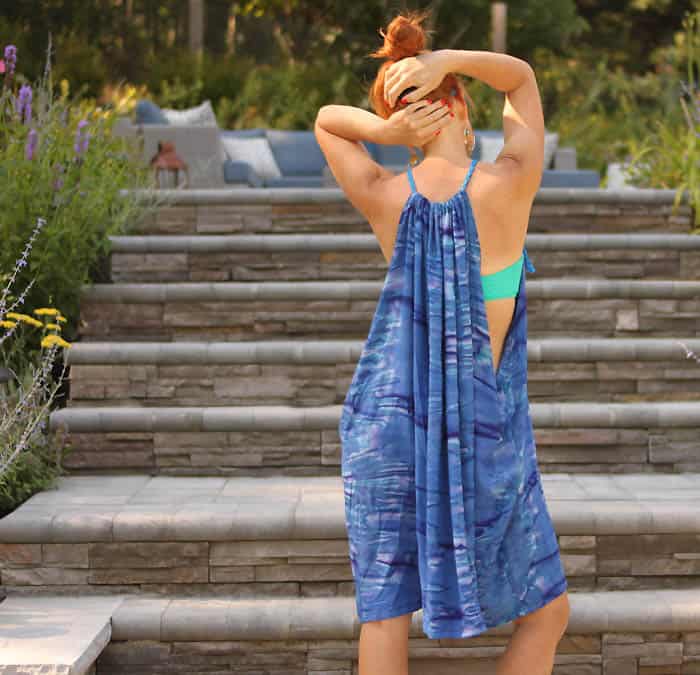 Another dress that you can absolute wear for around the city. The color is absolutely perfect for the summer. And the design looks like something you've picked up from a store.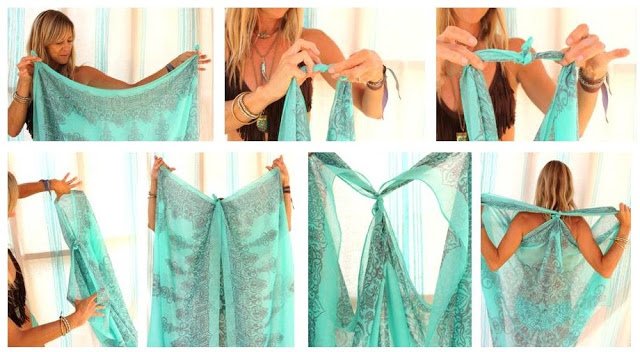 The only downside of this dress is that it is "see-through". That makes it something you cannot wear anywhere else than the beach. The design however, is just wonderful. And I must say, the fabric is as feminine as it gets.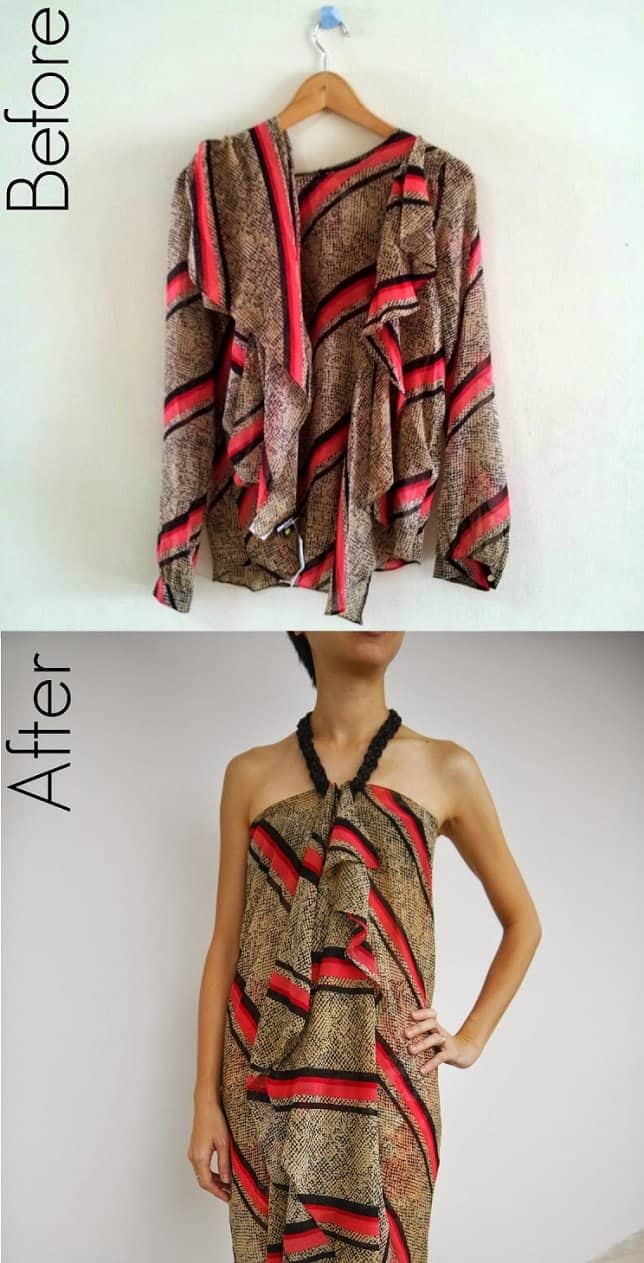 When you start thinking outside of the box, and start using your creativity, good things happen. Take this dress for example. When you look the before picture, it is something you probably would not wear. But the after picture is just stunning. As you can see, you can turn almost any clothing into a sexy cover up for the beach.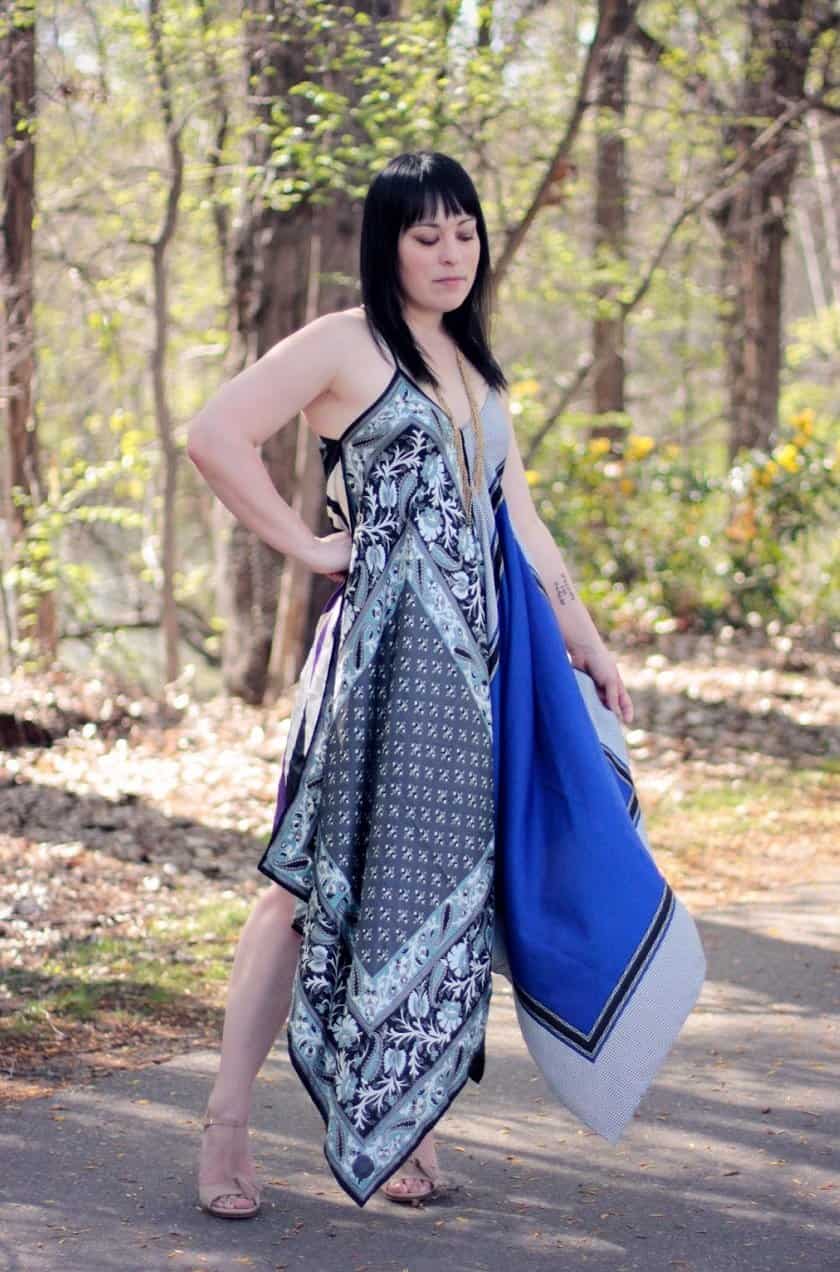 Boho style was a huge trend in the past few years. And while boho is slowly getting out of style, you can style use a piece or two here and there. This dress made of scarves is definitely a keeper. You will turn some heads as you move to the beach.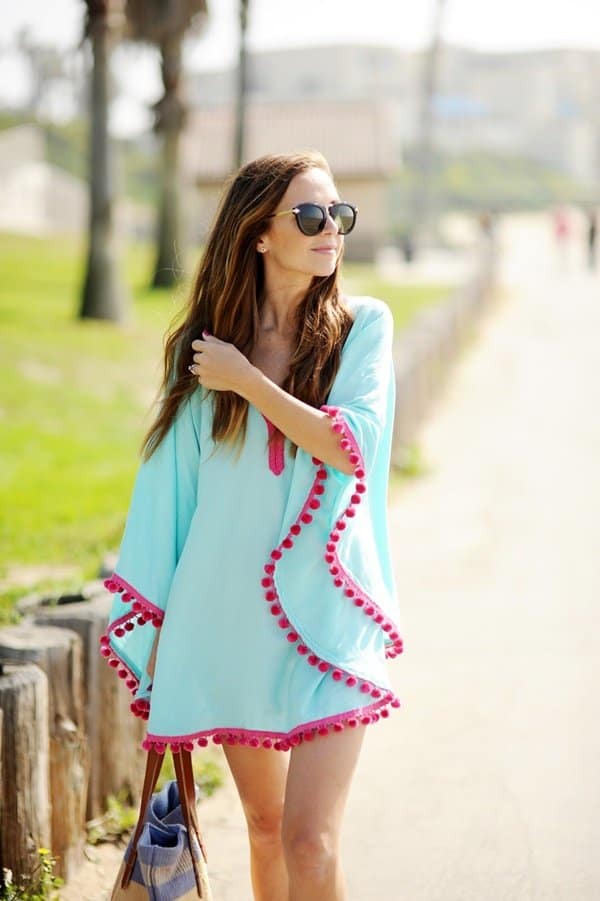 I said before, and I will say it again, I love summer dresses. Sun dresses are the best, and when you can make one on your own, it is even better. The colors will definitely attract you. In most cases, the colors make the dress. That is definitely true in this case.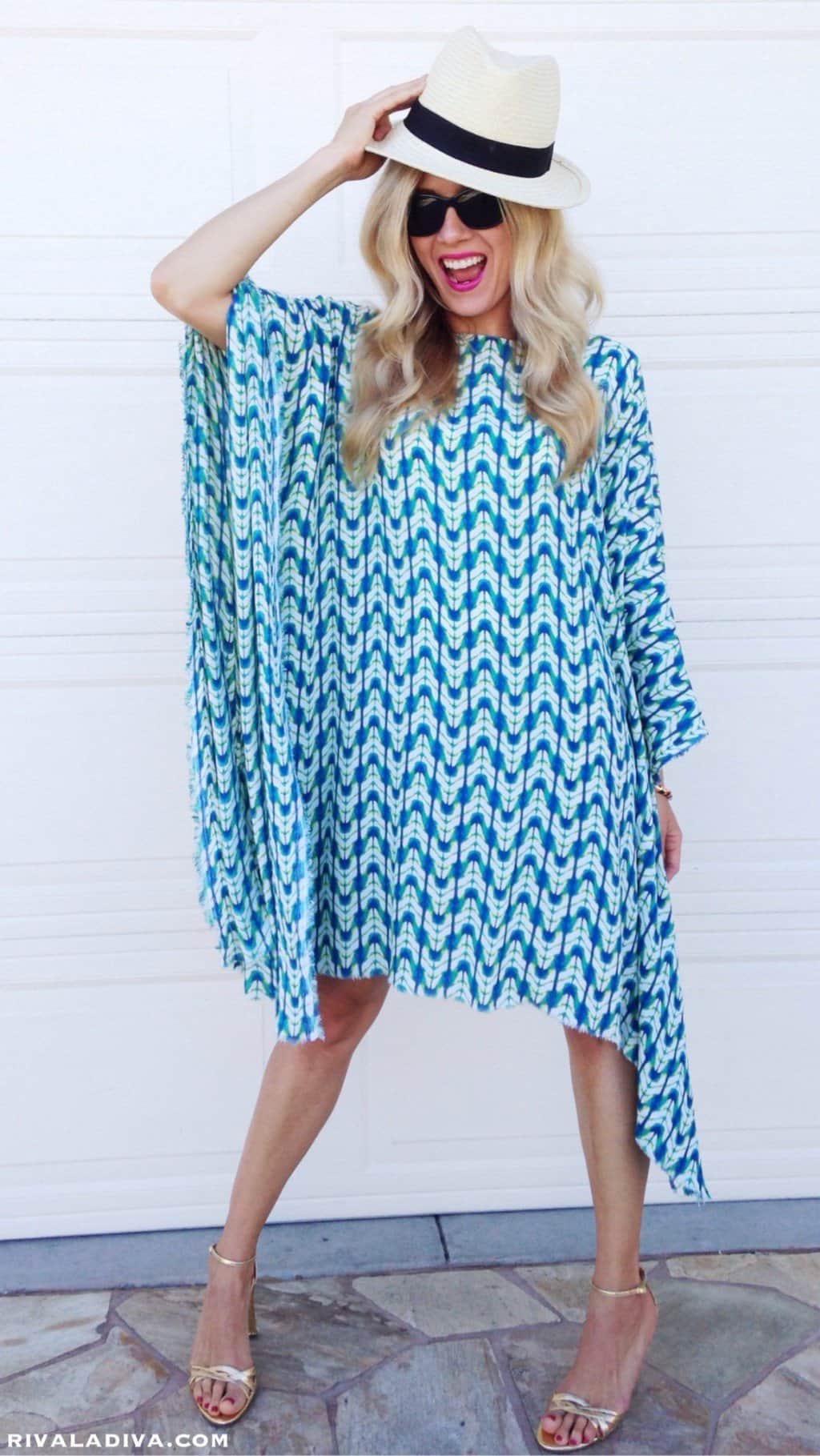 It is only fitting that we finish off with a caftan dress. After all, caftan dresses can help you make a fashion statement wherever you go. Whether you are at the beach, or at a cocktail event, a caftan dress will make you look fabulous.
Share your own ideas for summer cover ups at the beach in the comments. I am looking forward to your sexy and feminine ideas.