All people want to want to look better according to their standards of beauty. And in a world dominated by technology, it is also tempting to take advantage in order to appear better.
Some resort to plastic surgery, expensive make up, extensive work out and food supplements to make their outward appearance look better. But if you want an instantly "improved" look, Photoshop is what you can opt for.
Photoshop wizard James Fridman can do the trick for you. People send him photos and specify how they want it edited.
But there is one thing you need to remember before you ask James for help: he takes them seriously. By seriously I mean "literally," with wit, humour and heart.
Here is a compilation of what happens when you ask the wrong guy for help:
1. Emo
The submitted photo is a lot better. There are also a plethora of reasons why he smiles in it.
2. You Have to be Specific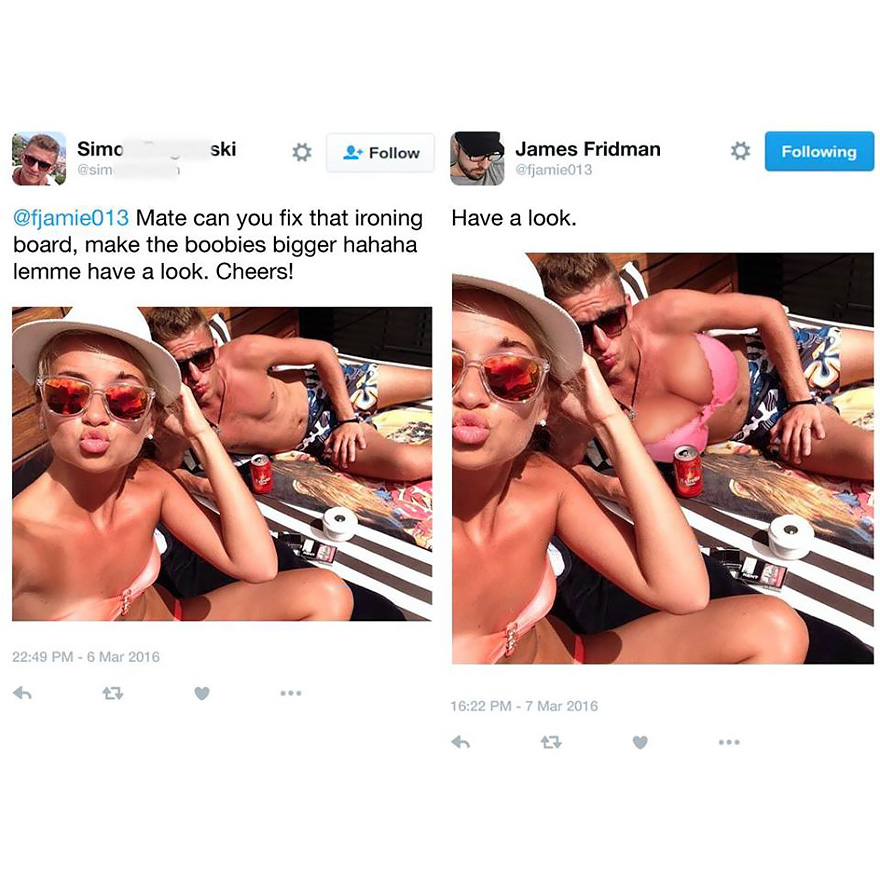 3. Request Granted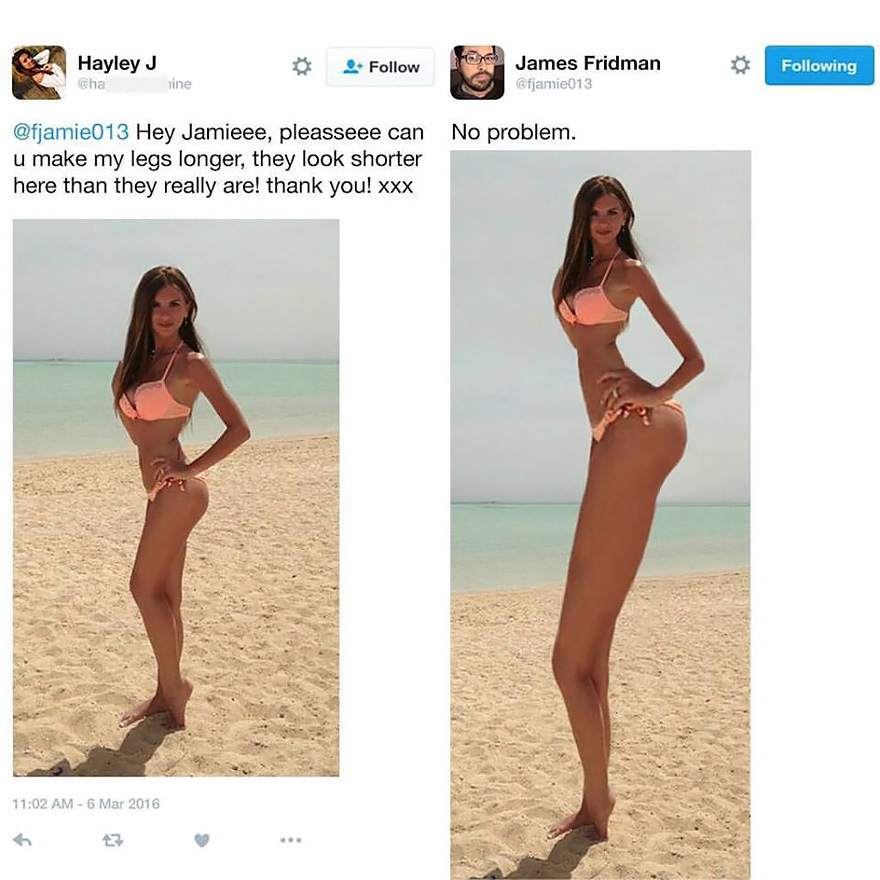 You have to give Photoshop wizard the exact measurements.
4. Her Dad is a Contortionist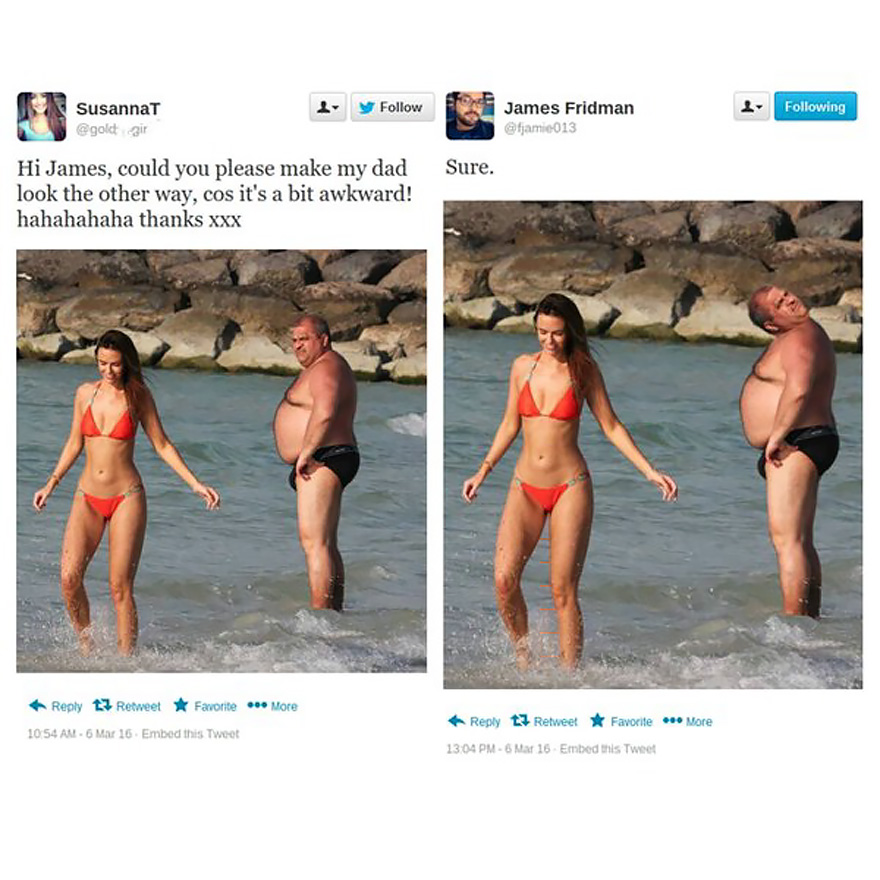 He actually made it more awkward.
5. Angle with Wings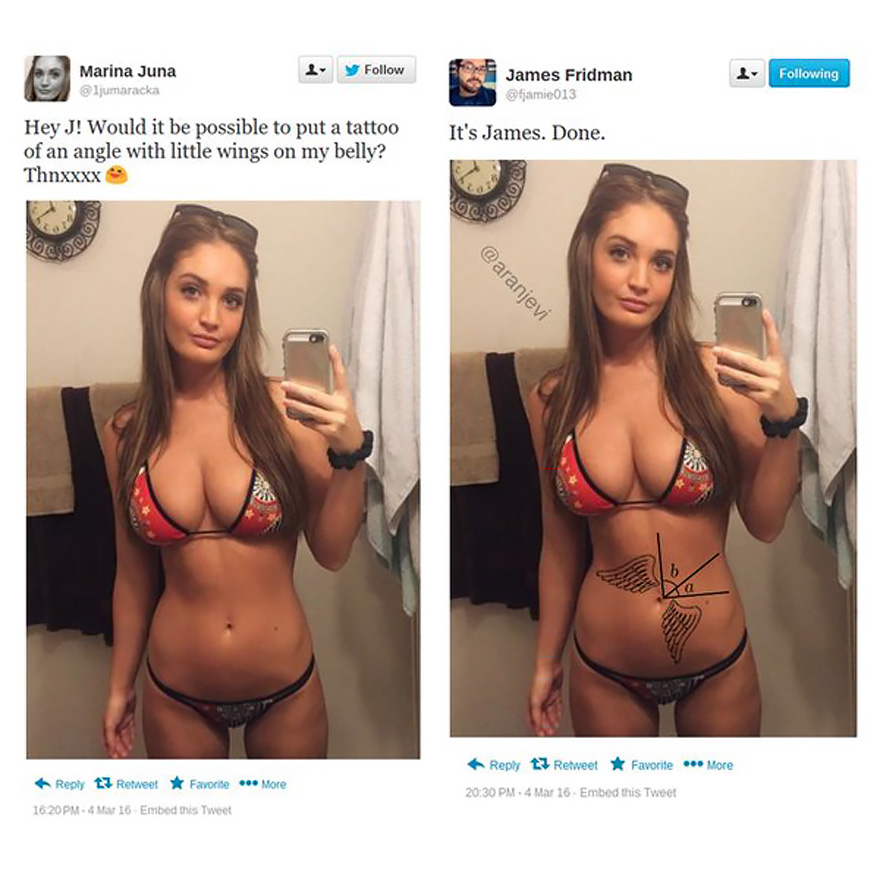 There is no room for typo errors.
6. Enjoy Miami beach!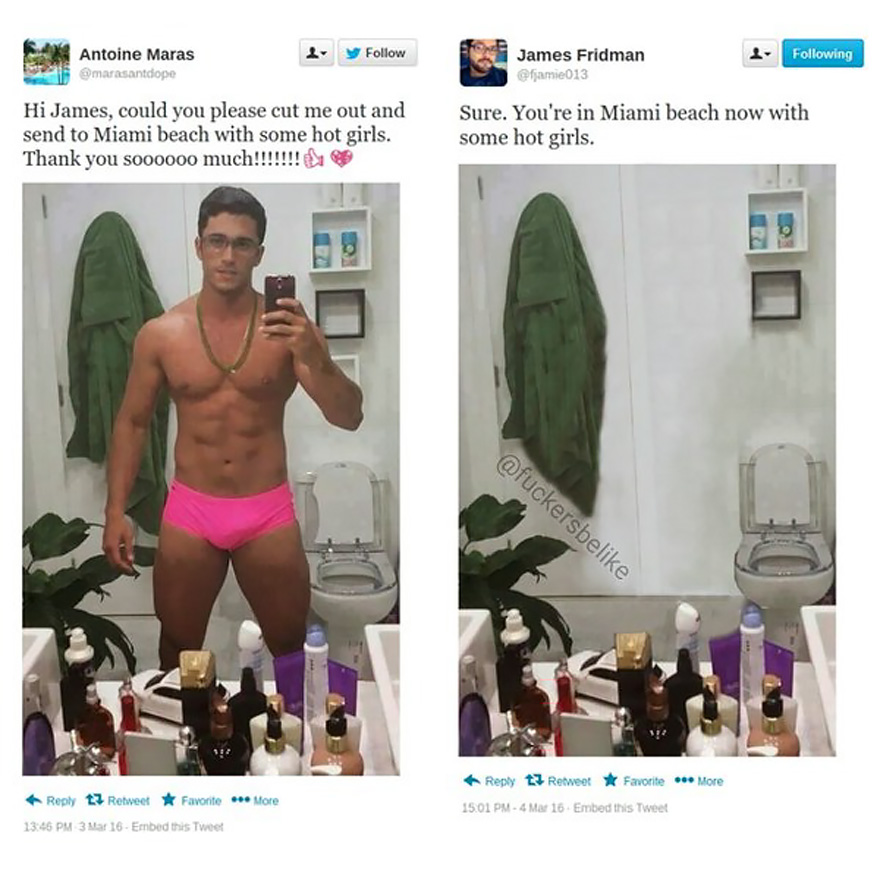 He actually fixed your toilet seat too. Thank him when you come back.
7. Or somethin'..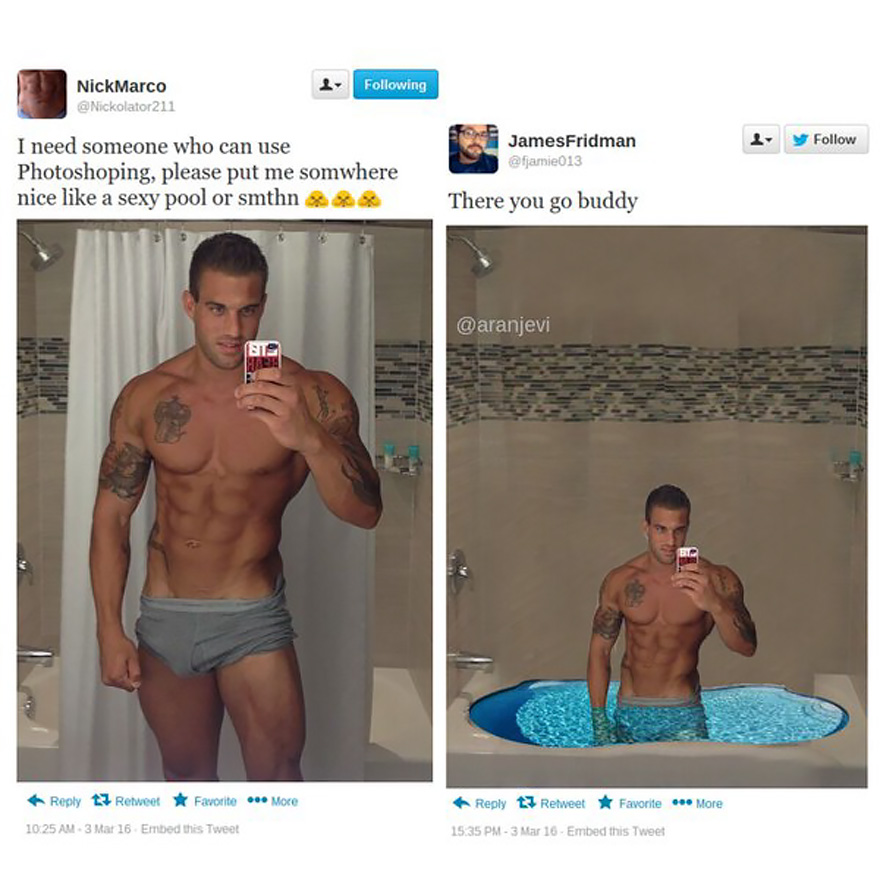 He doesn't need a sexy pool though.
8. Literally Correct
James did not use Photoshop on this.. Just common sense.
9. Profile Pic on the Way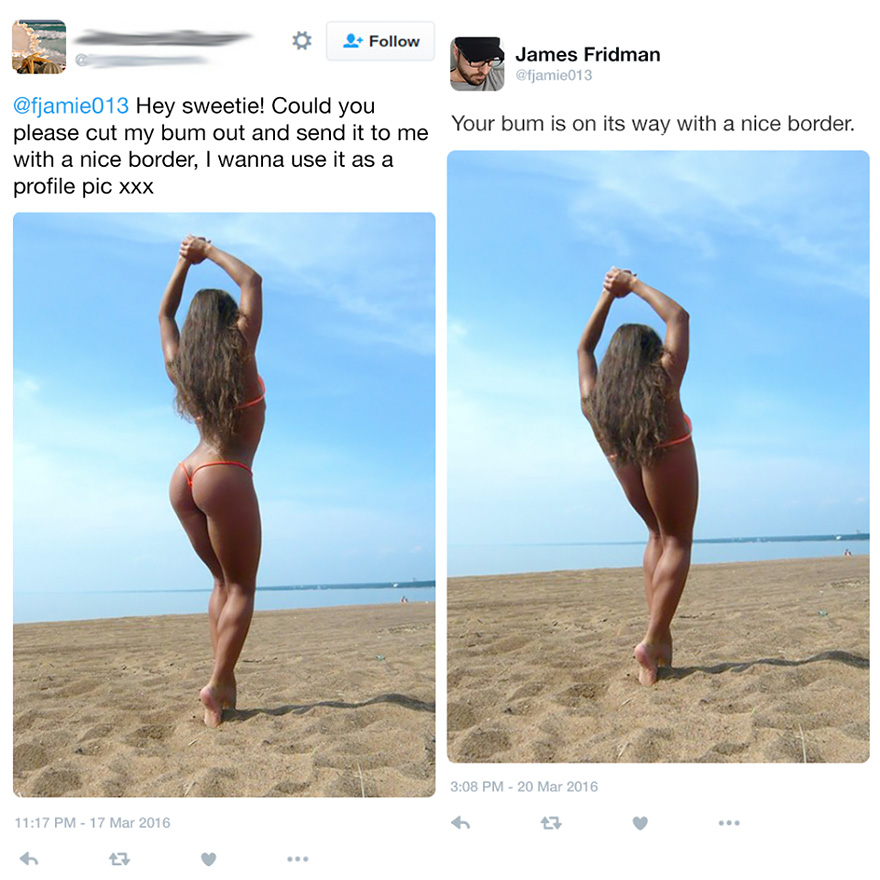 How about she just cropped the photo to spare herself from James' humiliating wit?
10. Bushy Enough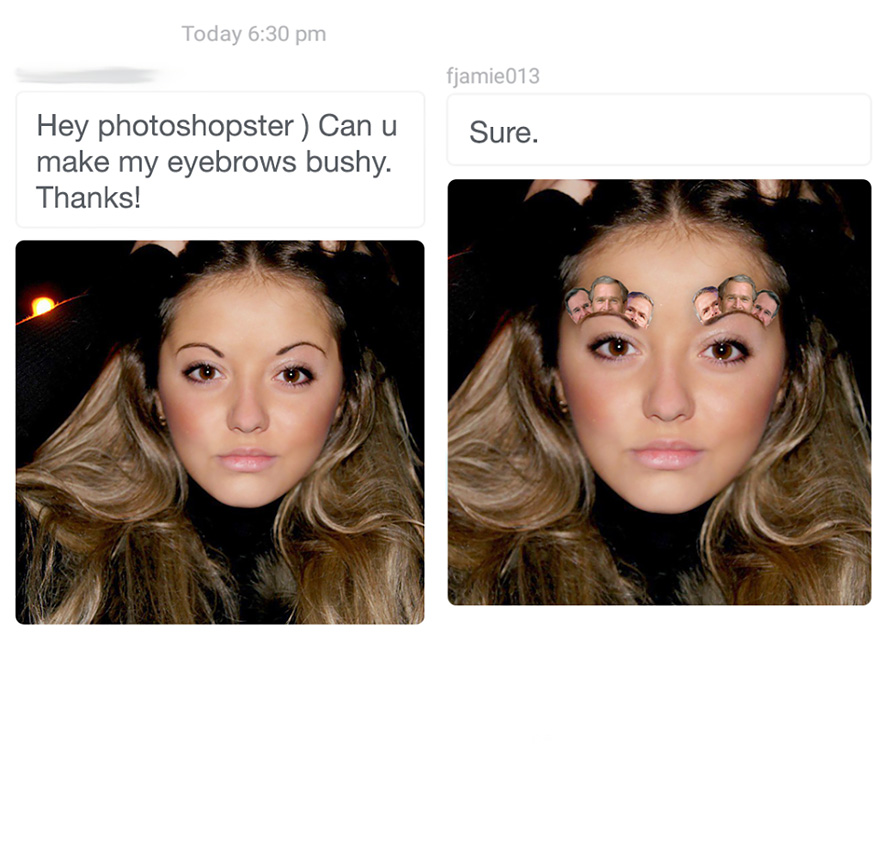 These bushy eyebrows can become a new make-up trend.
11. American Celebrity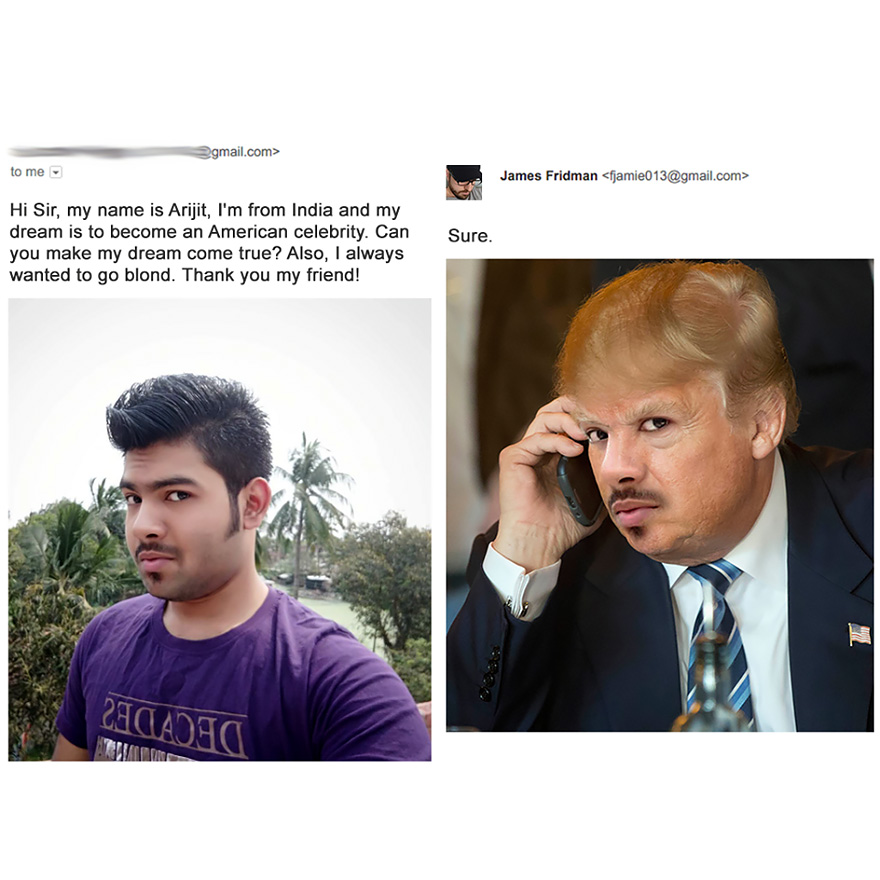 Most famous blond celebrity for this guy.
12. Better When Shaved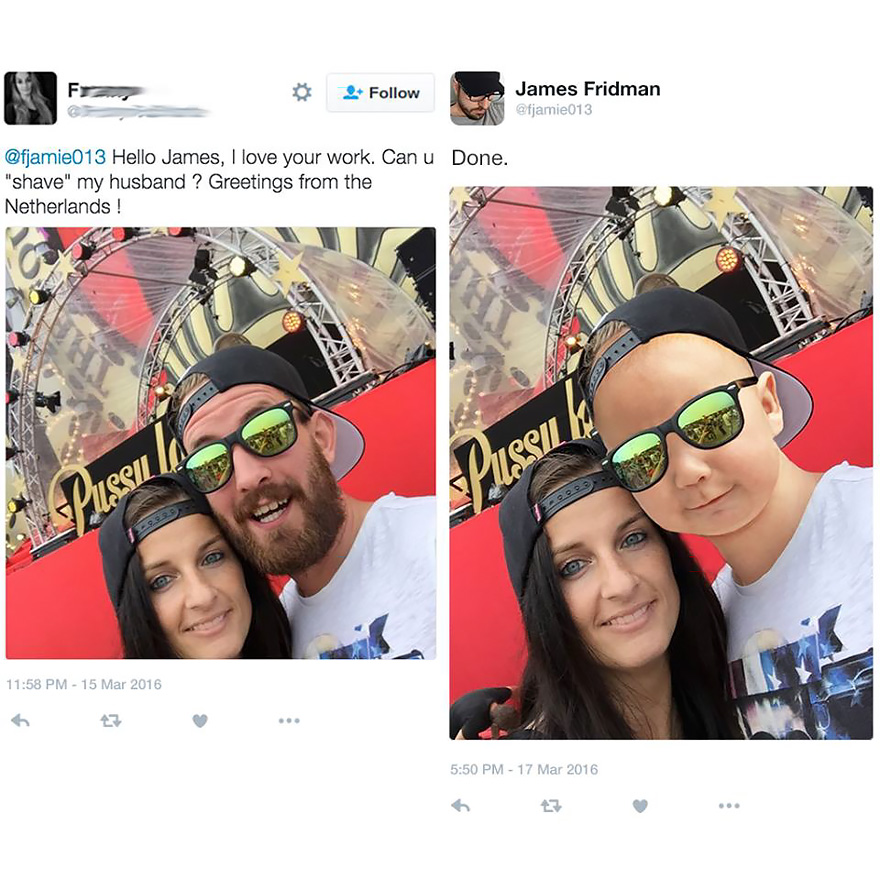 Her husband looks younger when shaved.. way way younger.
13. He Took Her Out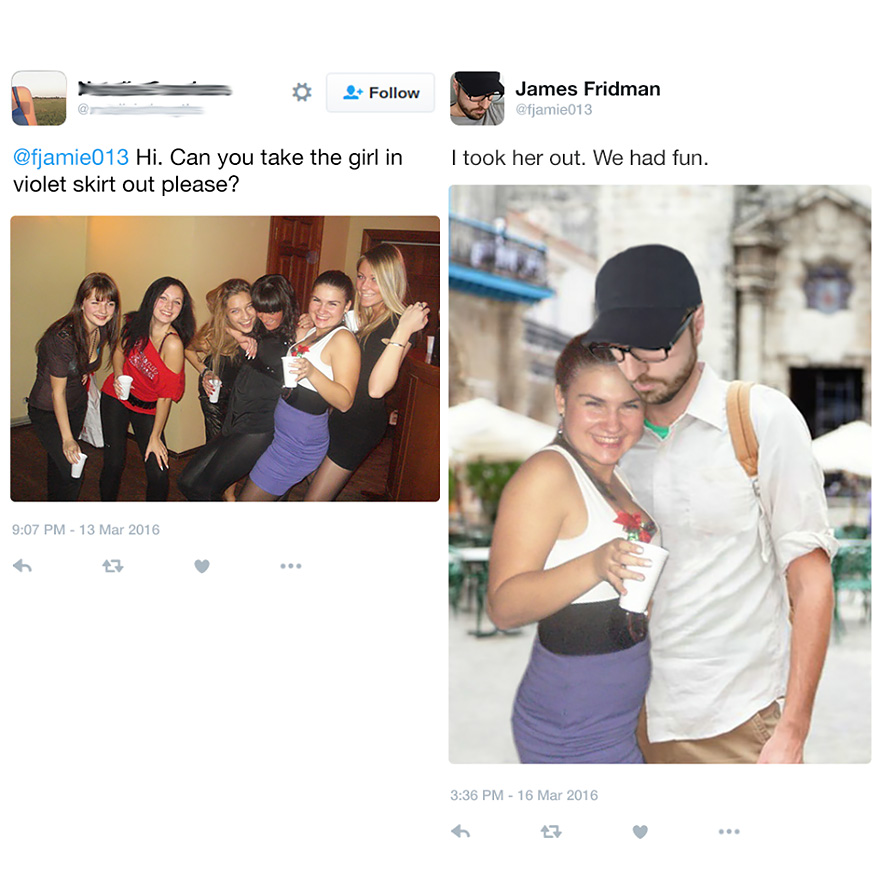 This is actually more than funny. It's heartwarming.
14. Real Kylie Look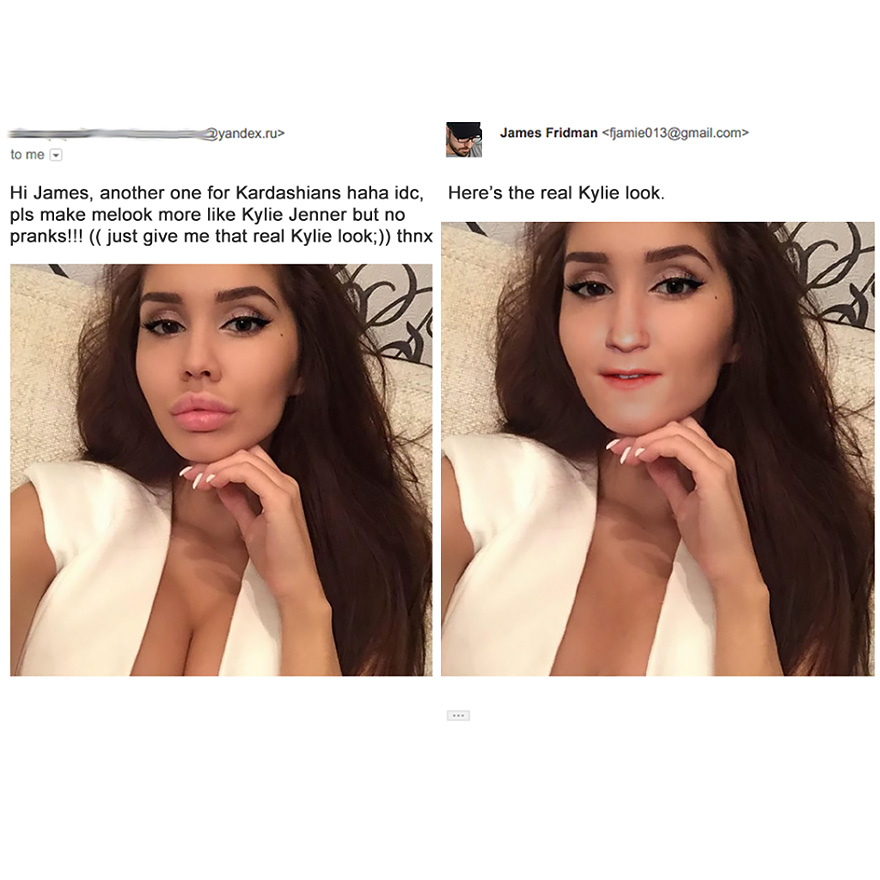 The first photo actually looked already like Kylie. The second one also seemed accurate.
15. Best Things to Jump Away From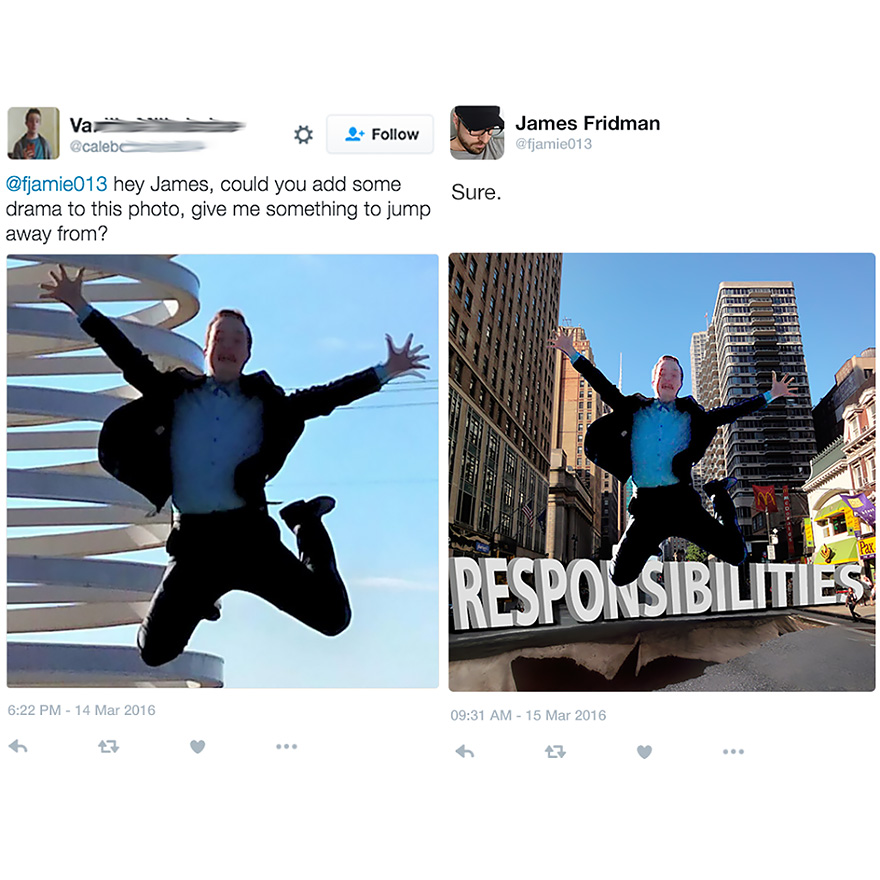 This can be a good meme.
16. Jewpeter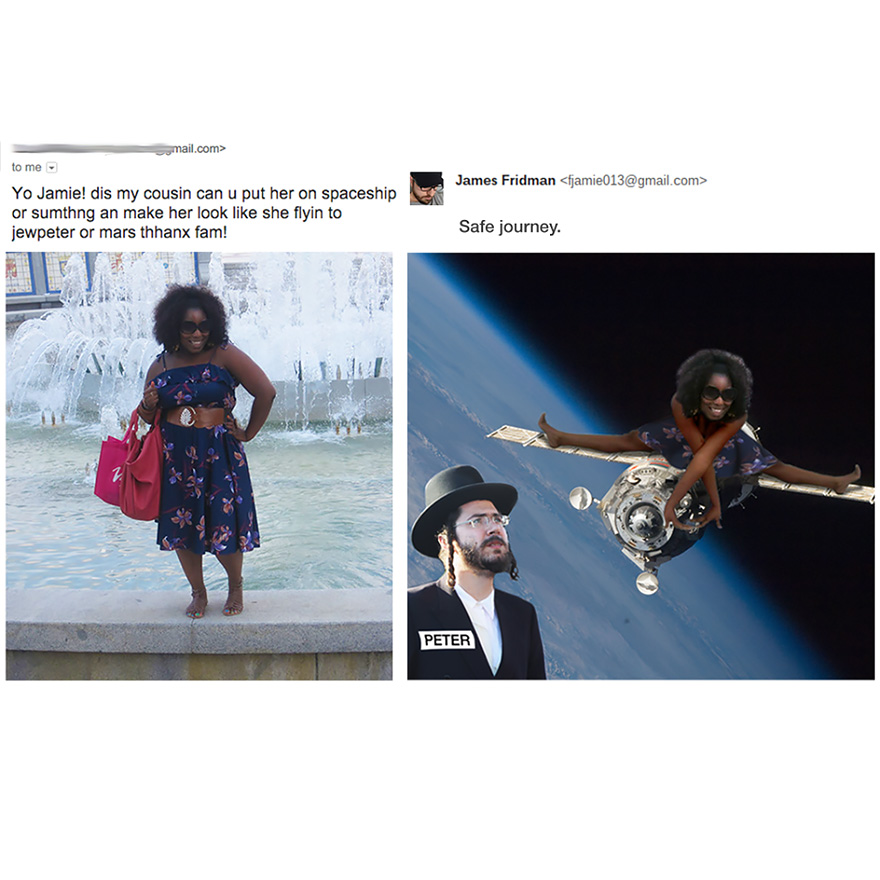 James made all his cousin's wishes precisely come true.
17. Abs on Shirt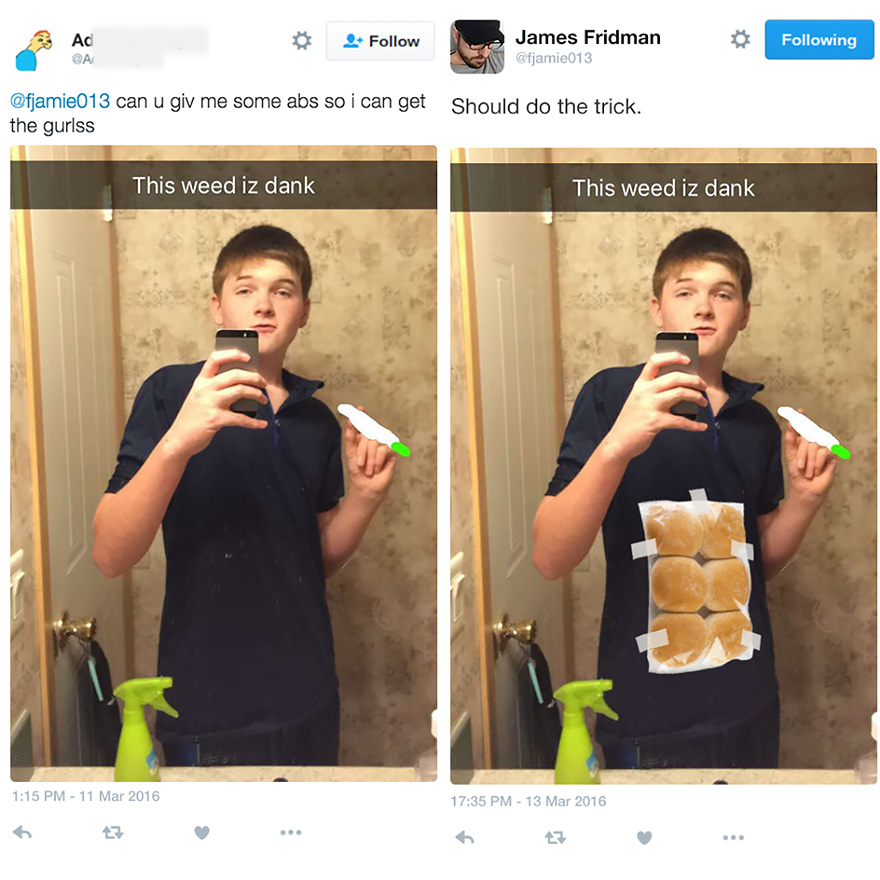 He must have sent a shirtless photo though.
18. So Much Bugger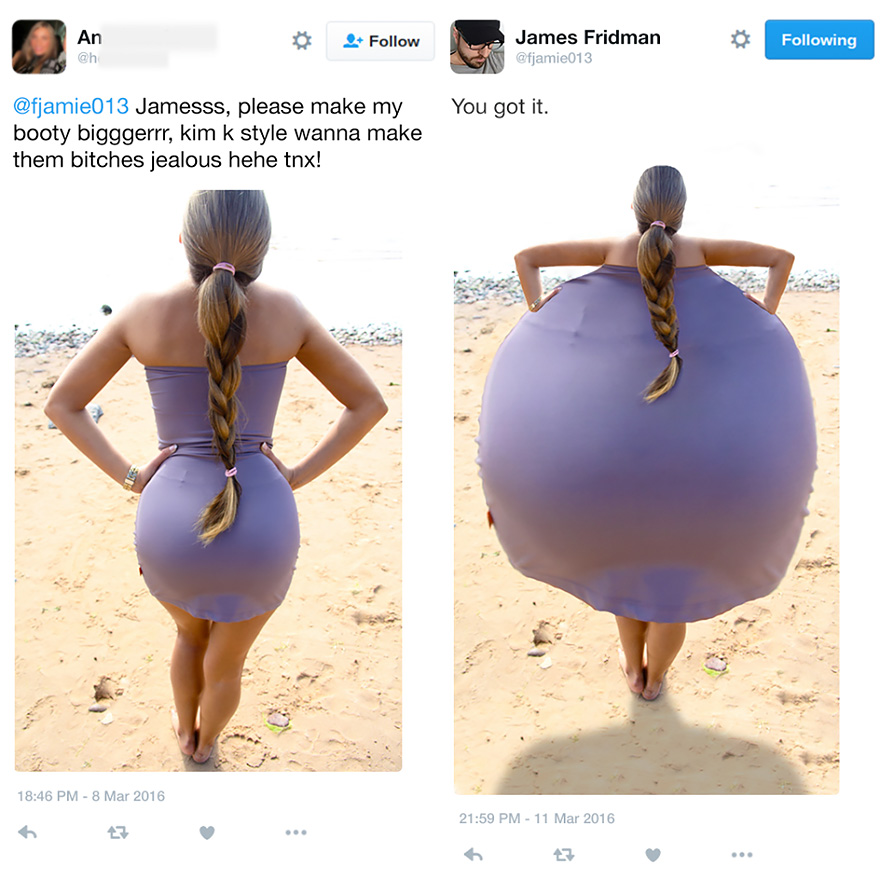 This is how you make it big when it already is.
19. Welcome to America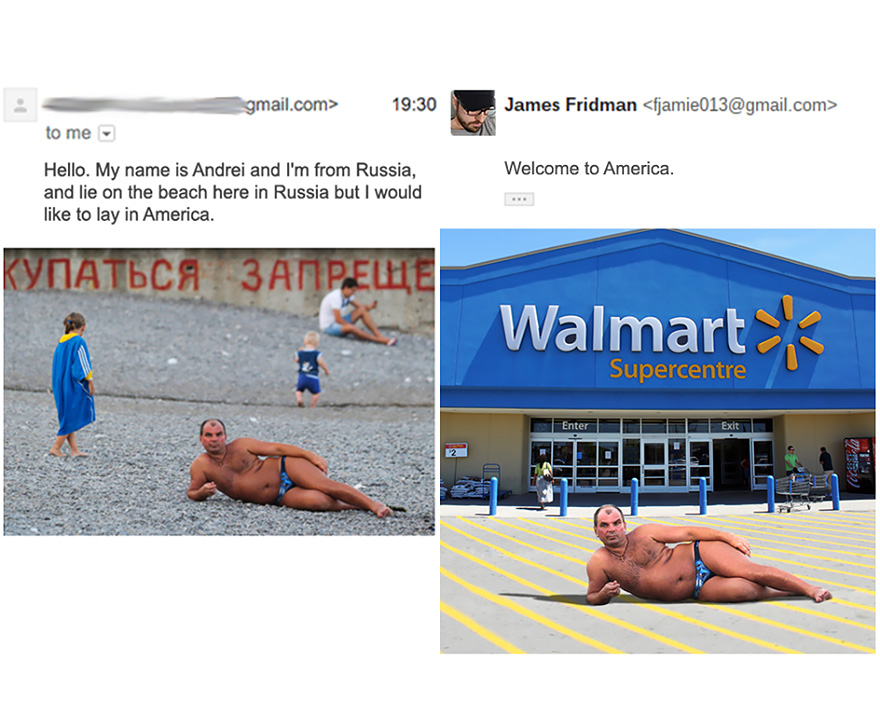 This is how you lay in America.. except this is way cleaner than how it is supposed to be.
20. Ugly Creature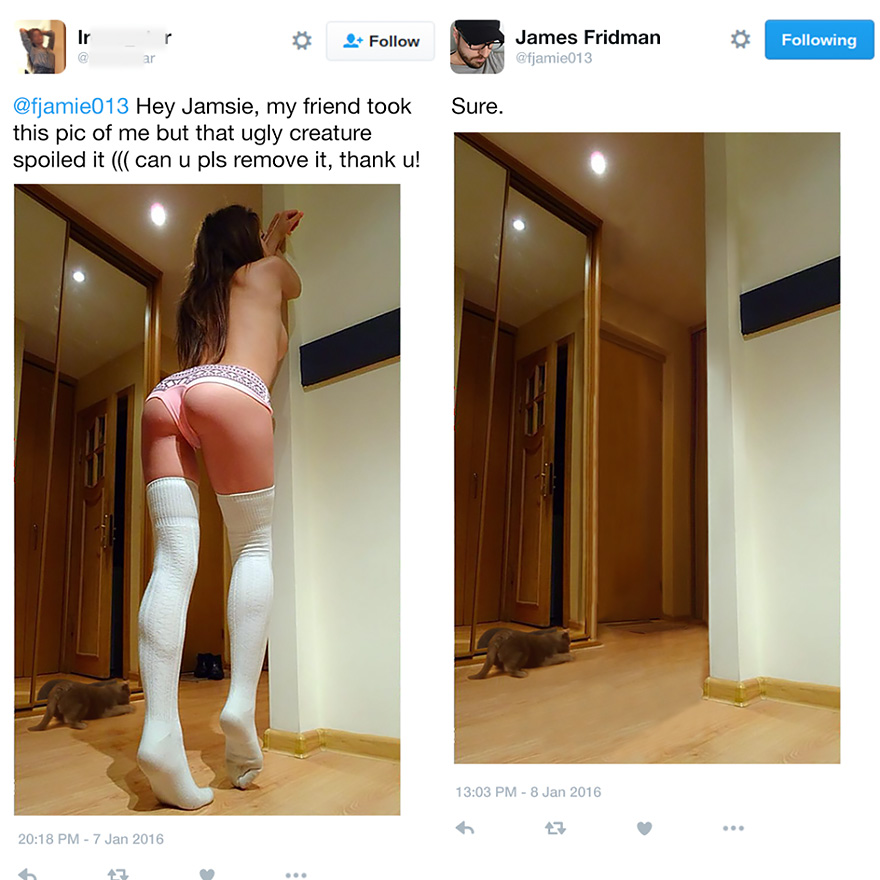 Oops. James never thought of the cat as an ugly creature but the other way around.
21. Say No More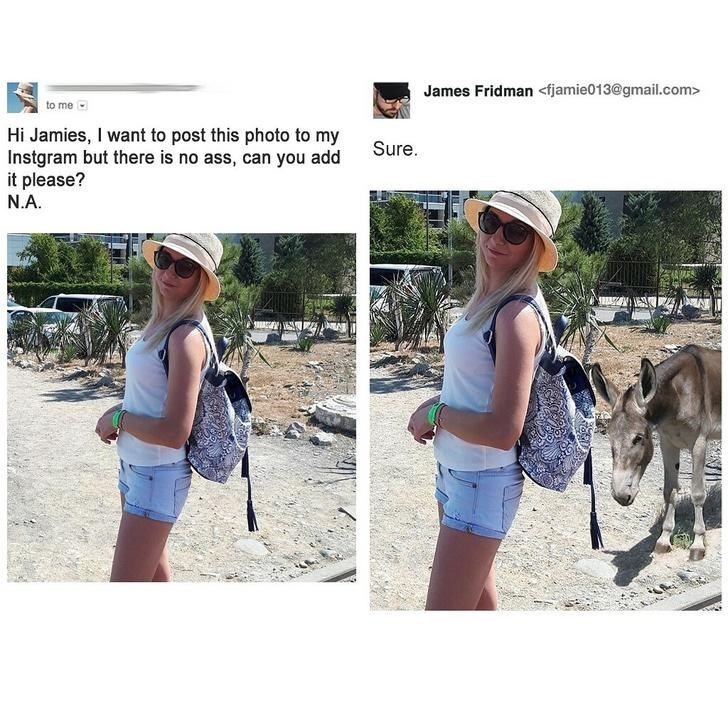 That's a big ass right there.
22. Every Woman is a Wife Material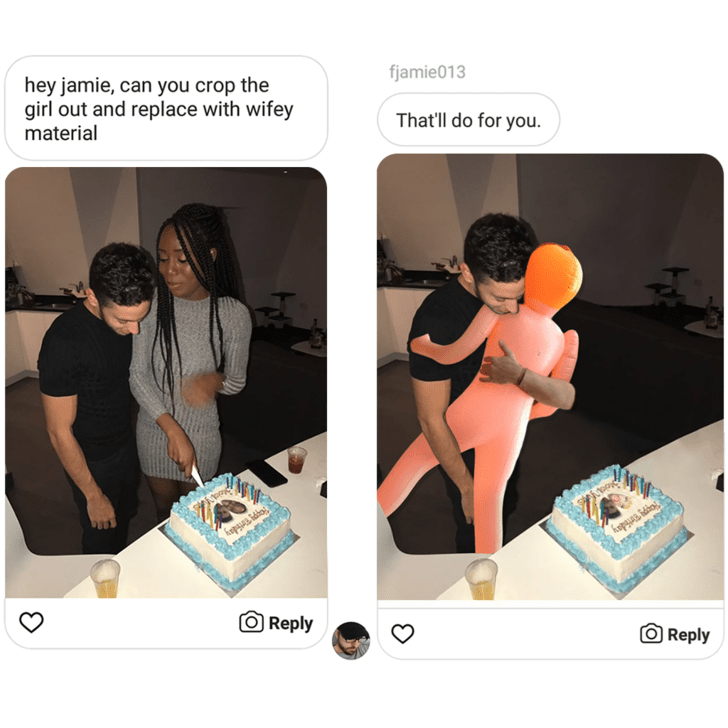 James sure knows that no woman deserves to be his wife. A doll will do.
23. Friend
I thought it was heartwarming before I saw the shirt.
24. Tall enough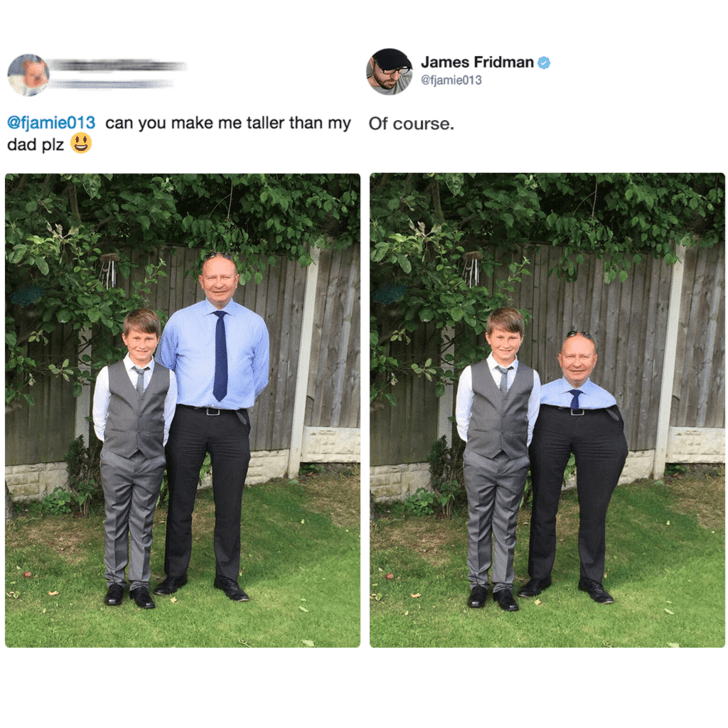 Dad's got you son.
25. A World Without Trash Cans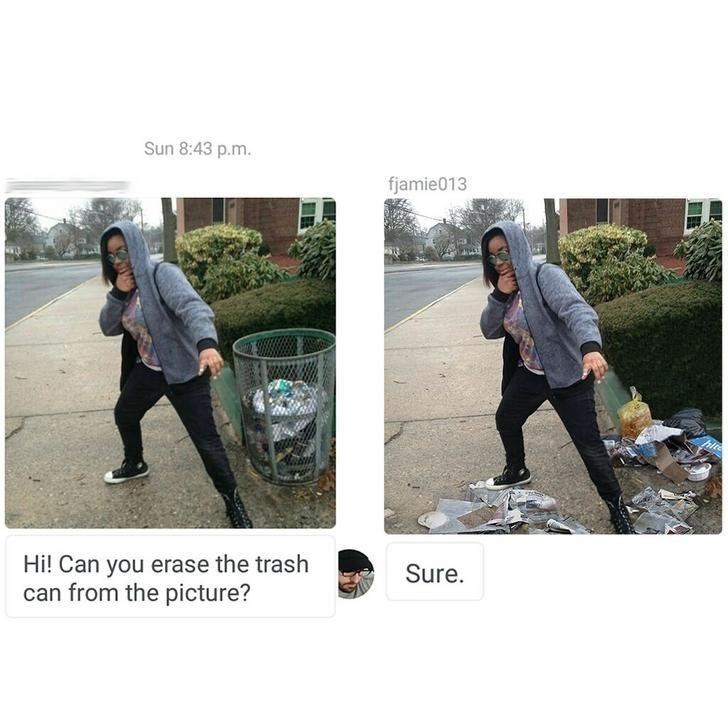 Trash cans are essential, remember that.
26. There is Always a Reason Why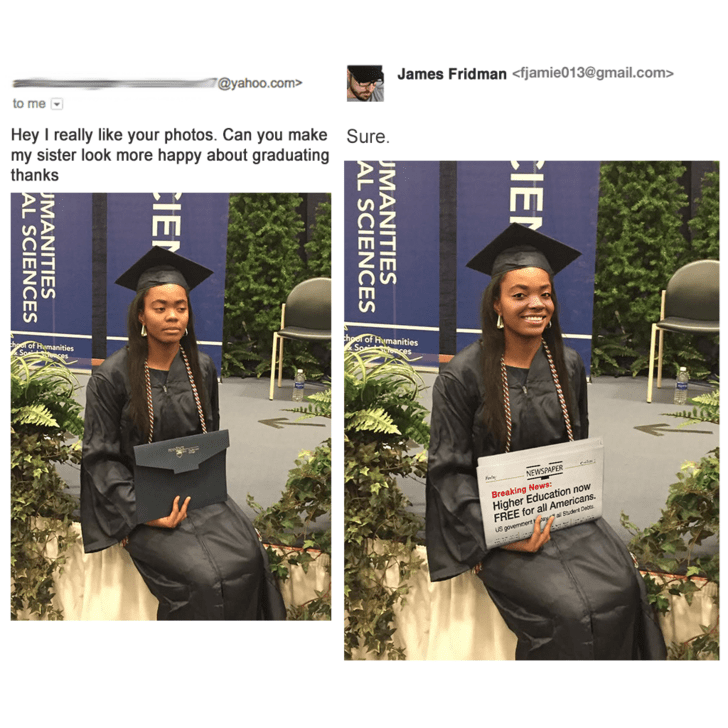 James sure wants happiness and sadness reasonable.
27. Perfect Match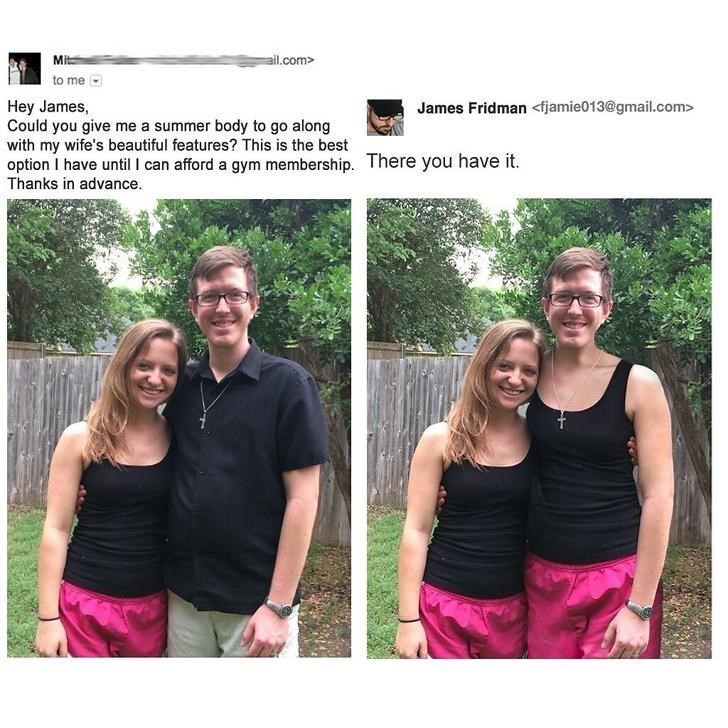 No amount of work out can make them perfectly matched as this.
28. In Proportion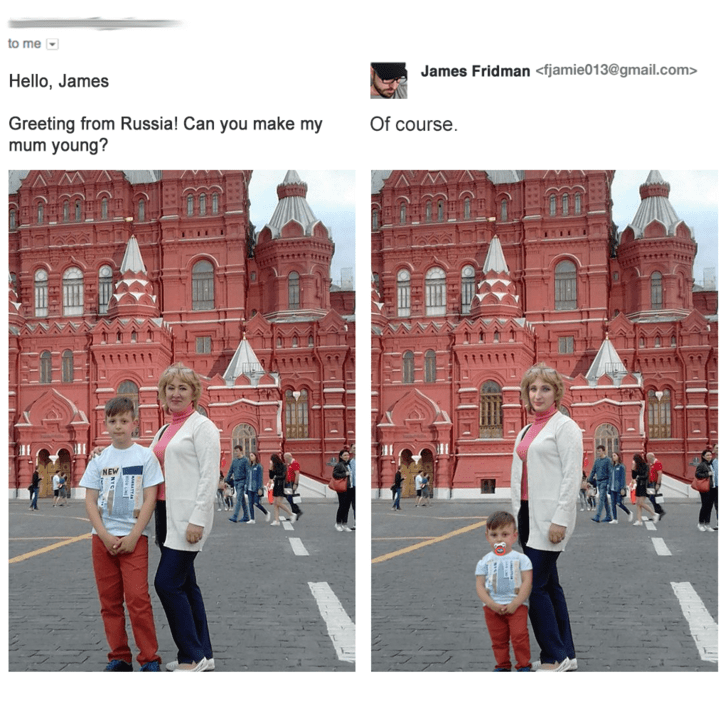 Can't agree more to this.
29. You are Not Alone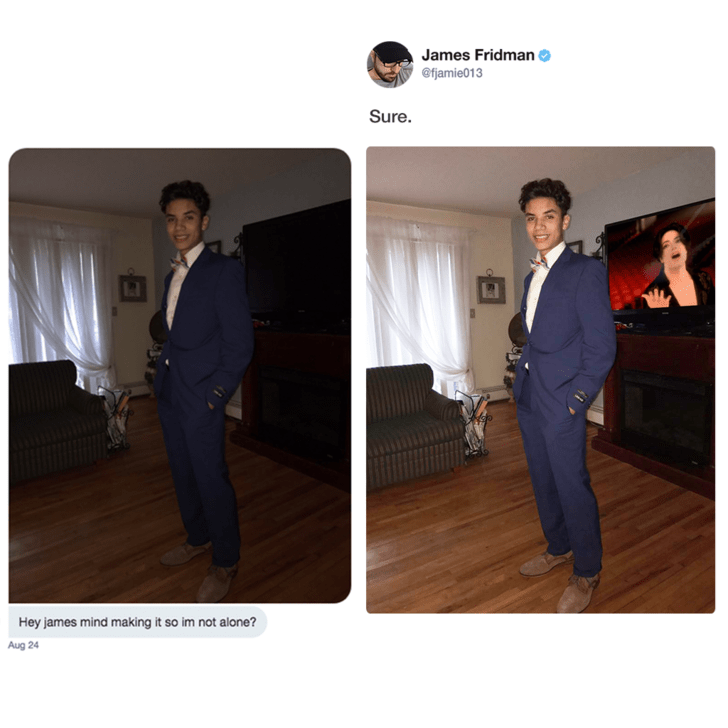 MJ's here for you…
30. Photoshop Makes No One Look More Beautiful Than They Really Are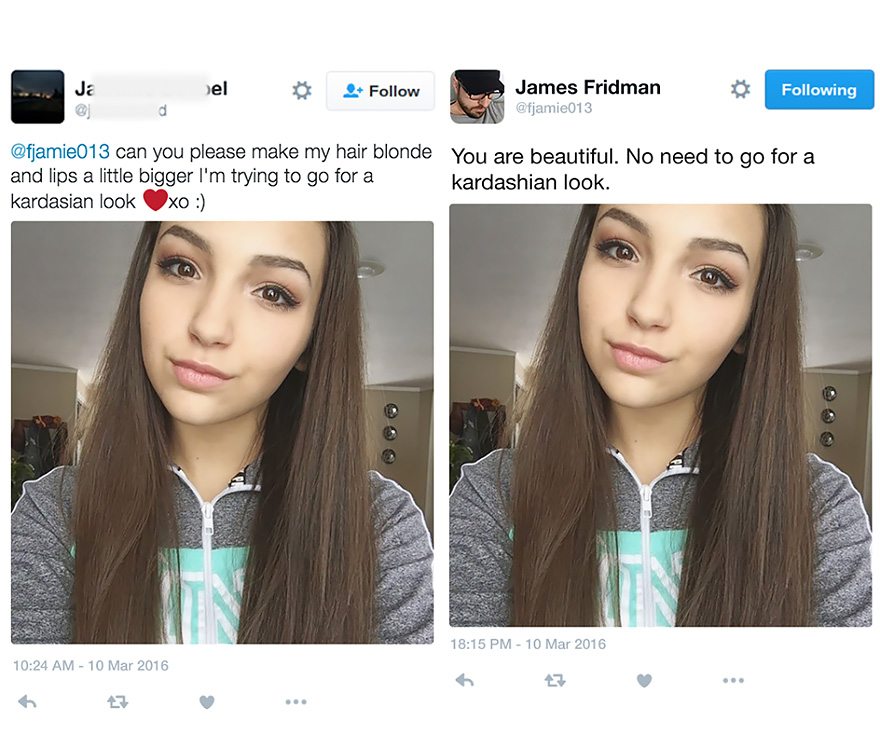 A great reminder from the Photoshop wizard from every woman out there.