I love cakes—I just can't get enough of them. And I can't resist a beautiful, cute, adorable baby shower cake. A baby shower is never complete without a proper cake!
The being said, even if you know that the mother has a baby shower cake ready, feel free to bring one as well. There is no better way to welcome the new baby than with a diaper cake. And you know the mother will appreciate the extra diapers. They'll come in handy once the baby arrives.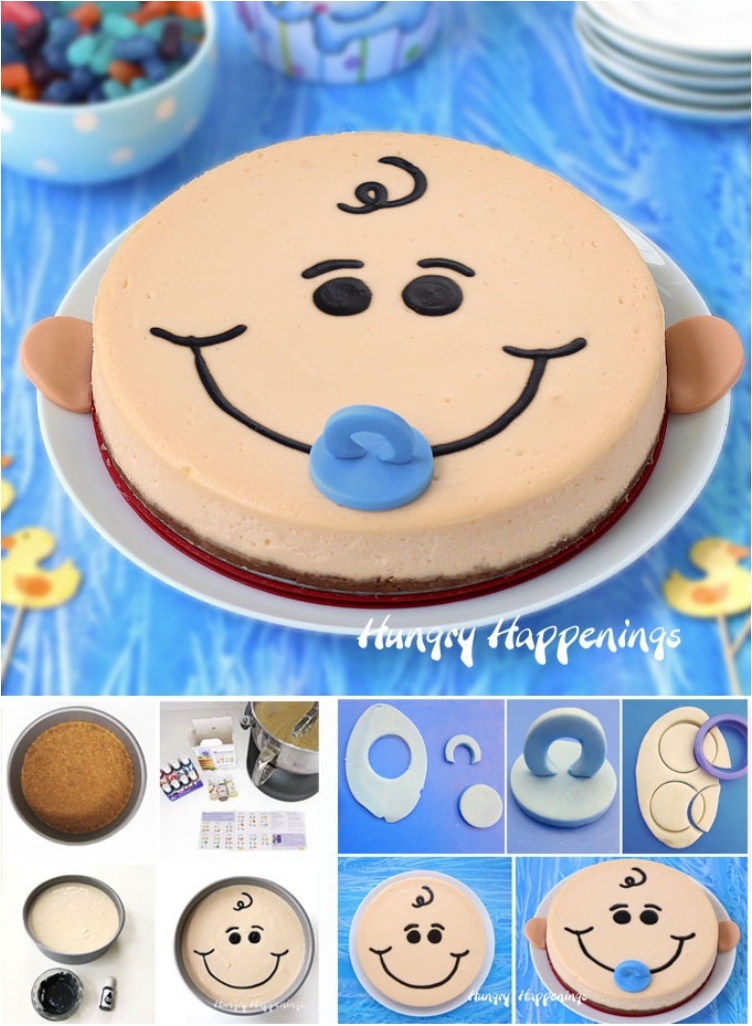 Let's start things off with a funny, adorable baby. Just look at that face. Doesn't all that cuteness just melt your heart?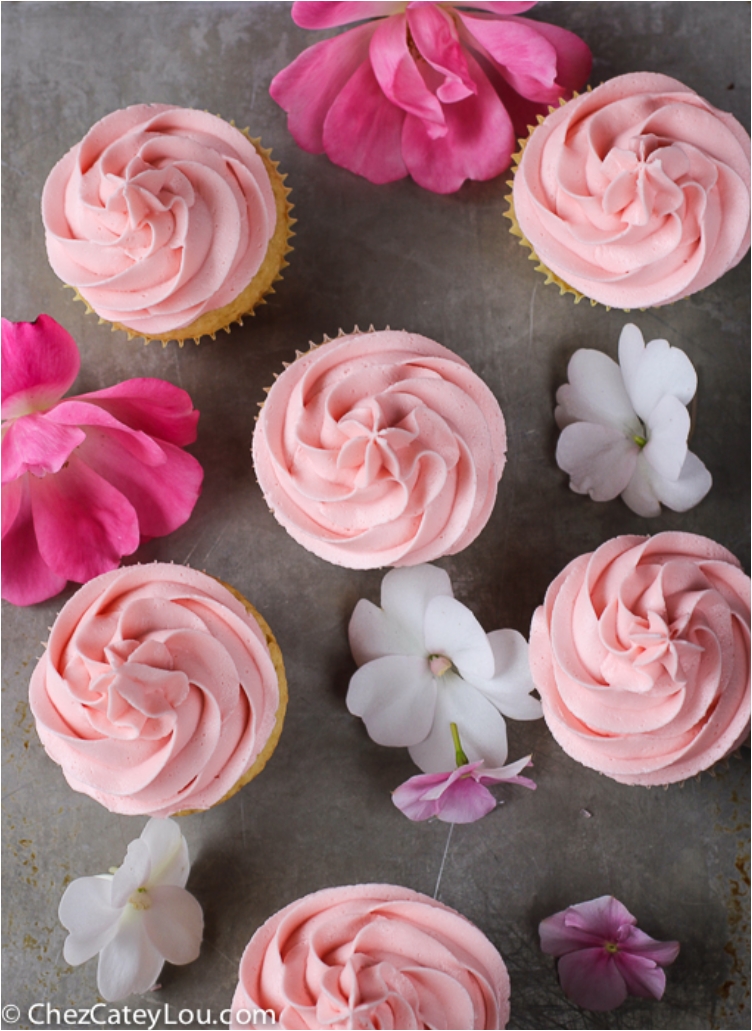 Hey, don't worry. If it's a boy, you can still make these cupcakes. You'll just need a different buttercream color. Blue, for example, or green.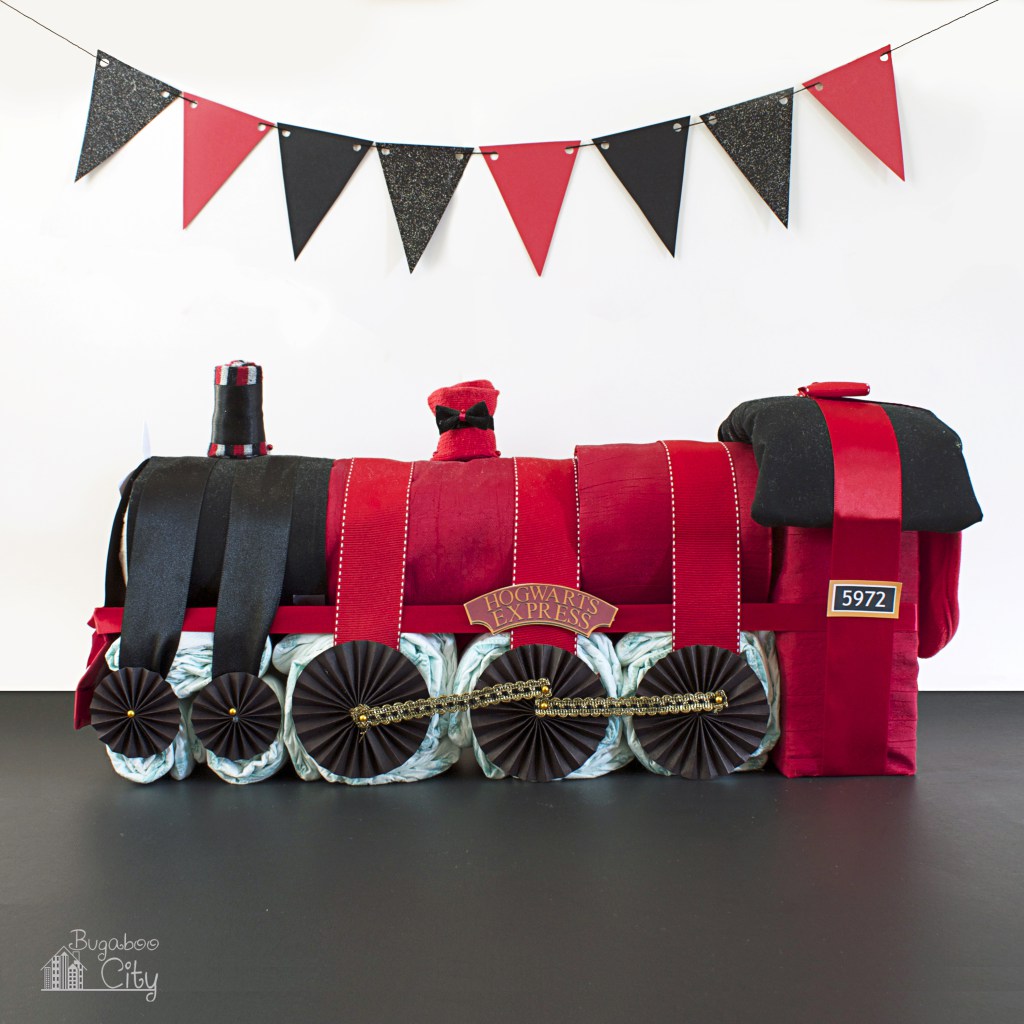 Harry Potter and the Hogwarts will be part of our celebrations and cakes for a long time. Chances are, the baby won't see Harry Potter for a while, but the mother certainly had a chance to see it. And if she likes it, she'll love the diaper cake.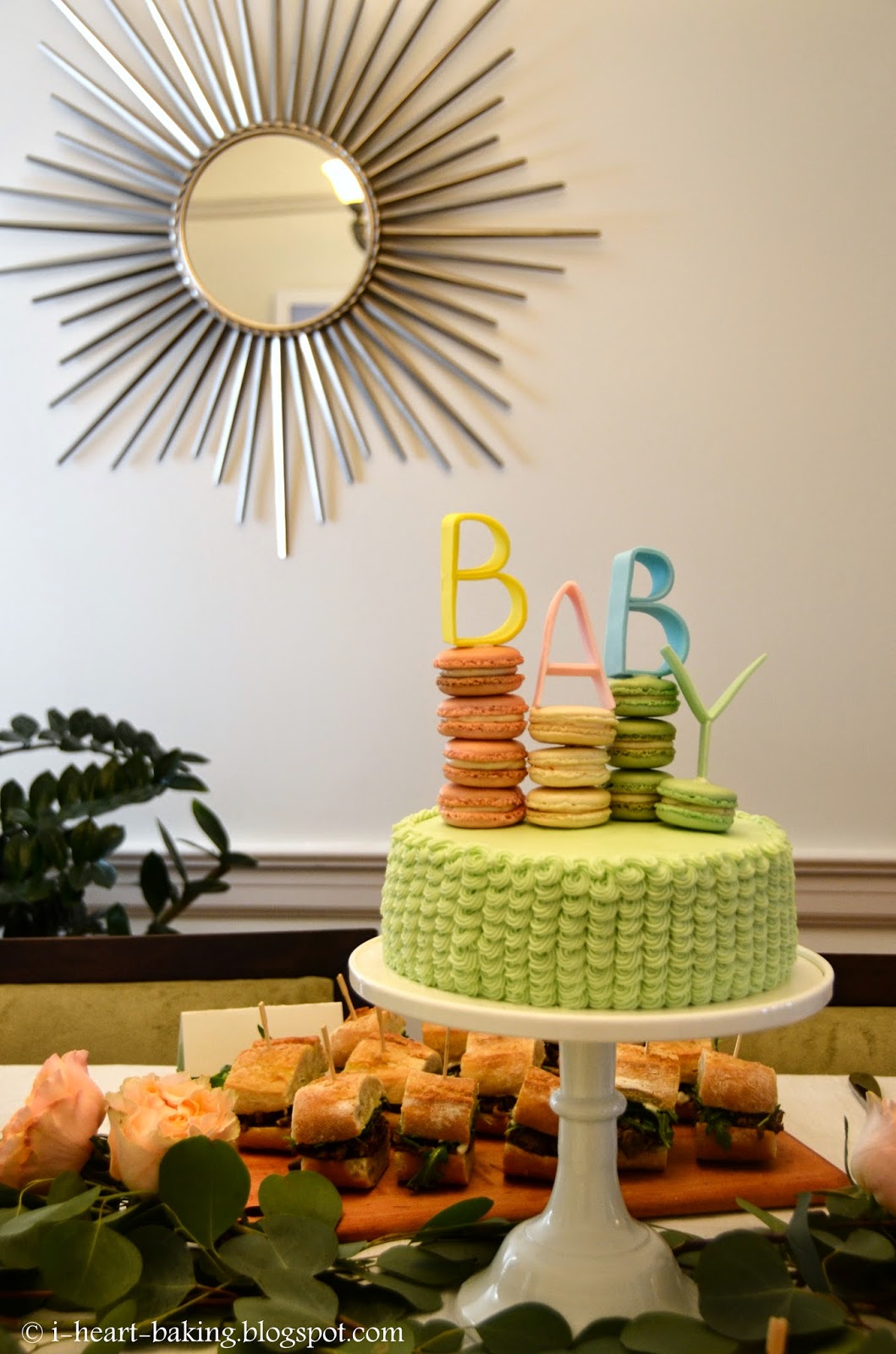 We move into another popular area—macarons. Those little French delights are the favorite cookie of many people. And you cannot have a baby shower cake without some cookies. Even if it's a diaper cake, you have to have some cookies and sweets. Right?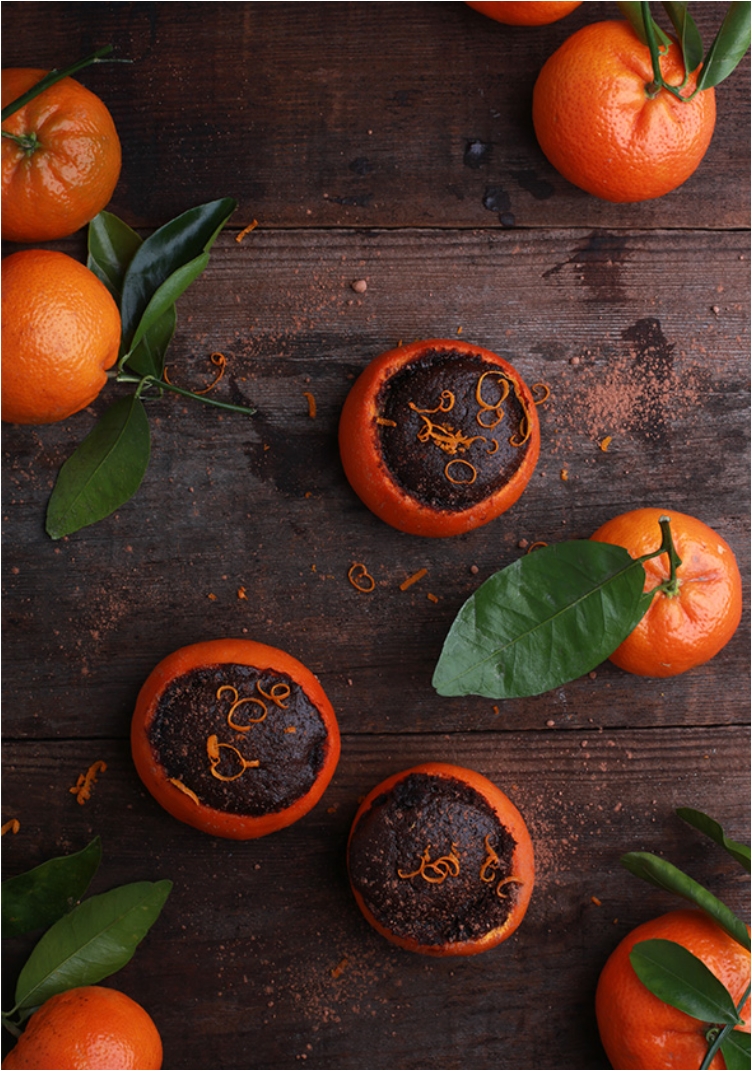 Okay, so there are no diapers here. But hey, a stressed mother needs some chocolate to calm her nerves, and everyone at the party will enjoy the chocolate and sweet treats. You don't have to bring diapers every time you go to a baby shower party.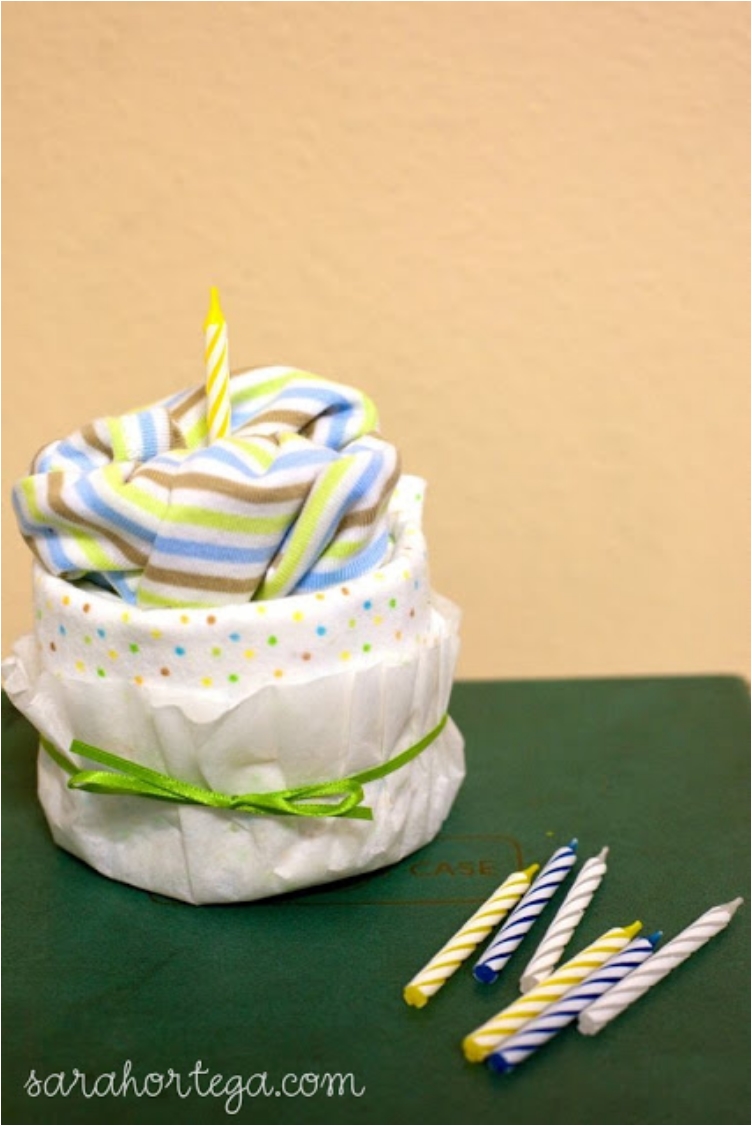 Moving to another item that future mothers will love to have: onesies. Same as with diapers, you can never have enough onesies. I think you can make several of these cupcakes, right? Give your friend a helping hand.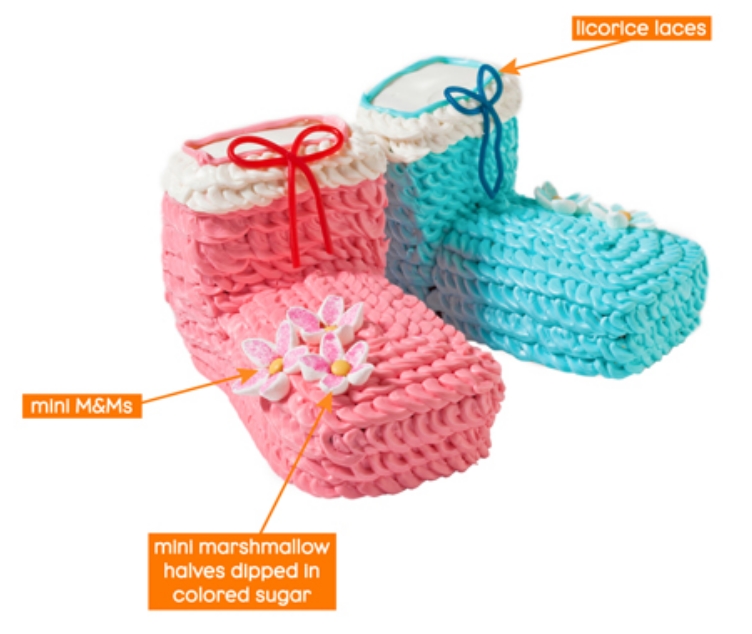 One thing I've learned over the years is that baby showers are extremely cute and adorable. All the gifts are so very cute. It's like everyone competes on the cuteness level. And I can tell you one thing: these booties will certainly put you in the top five—maybe even get you the top spot!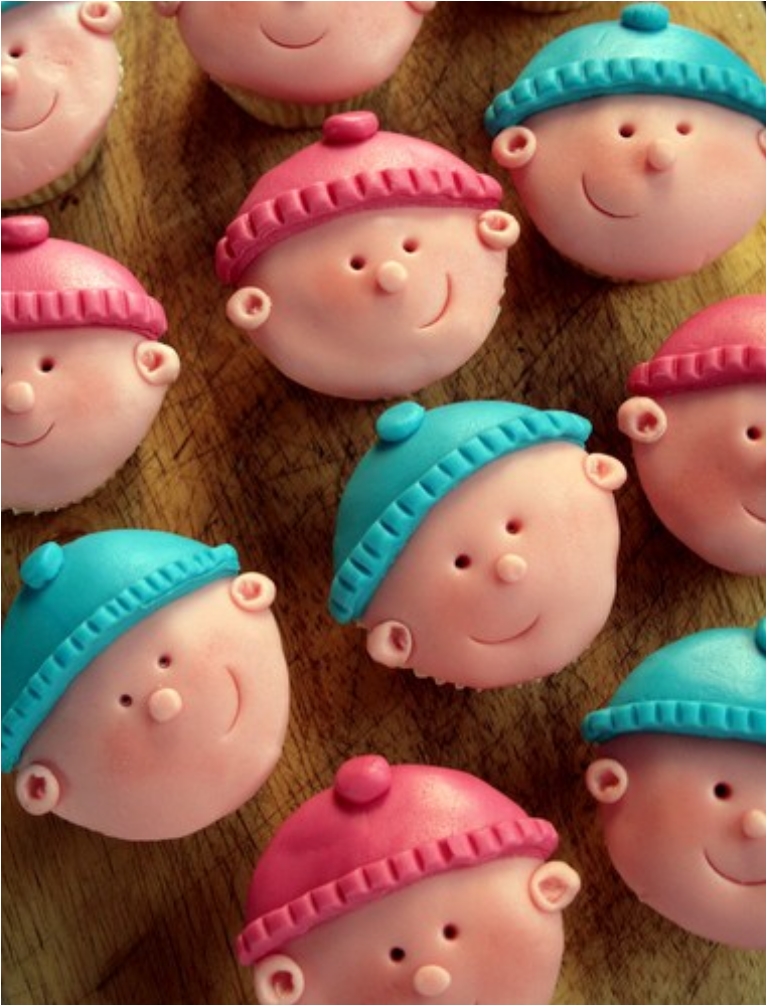 We had a big baby face at the beginning. These faces, on the other hand, are smaller, and a bit easier to make. Make sure to pack enough pink and blue cupcakes if you don't know the gender of the baby yet.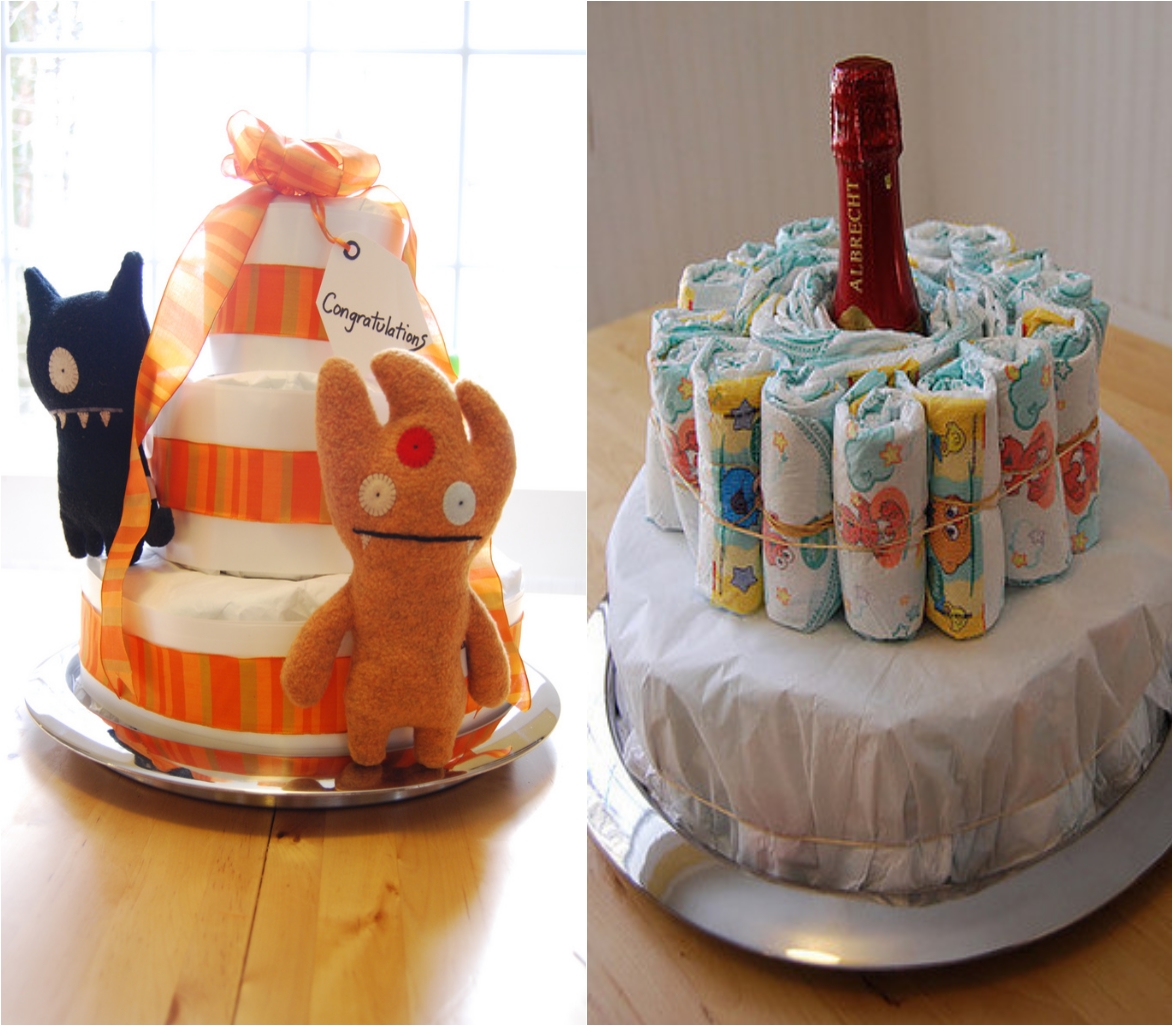 Future mothers will love the diapers, but I am sure they will also appreciate the surprise. Wrap it with colorful paper and add some stuffed animals. There you have it: the perfect diaper cake for the baby shower.
10. Baby Shower Tiramisu Cake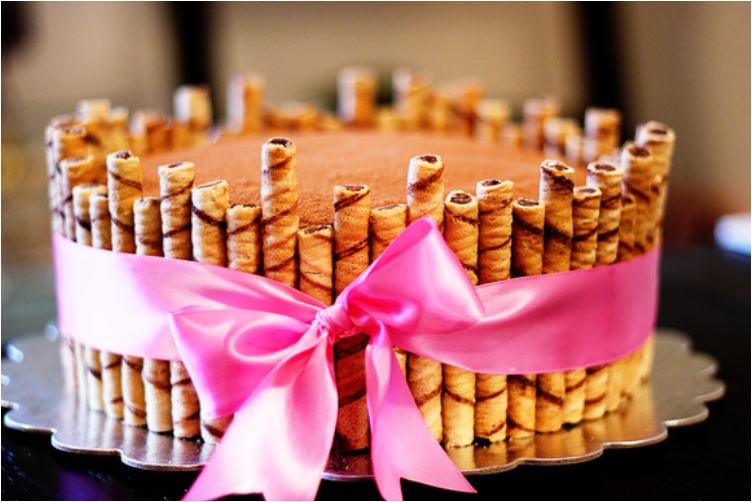 As I've mentioned a number of times, you don't have to bring diapers. You can take the full cake route. And the last time I checked, tiramisu is one of the tastiest cakes in the world.
The more tiers and layers you add, the better, as more tiers mean more diapers. It's a great way to help future mothers with the financial costs in the first few months.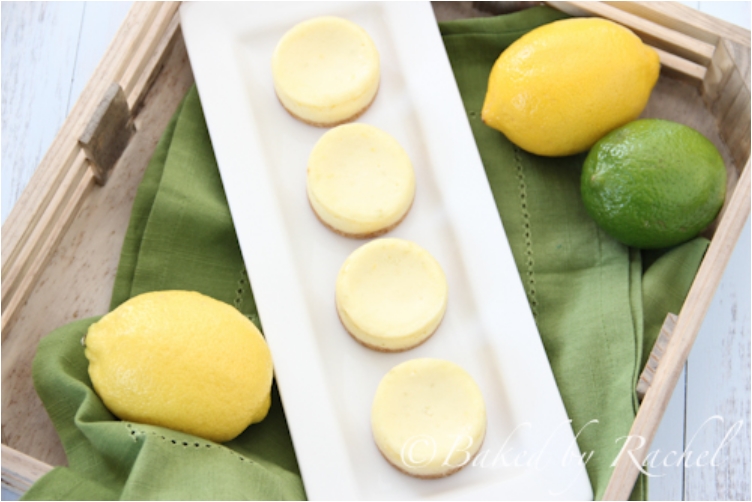 If you want to be that cool and unique friend who brings small cookies to the party, these lemon-lime cookies are great choice. Tasty, sweet, and unique, the lemon-lime cheesecakes might be the star of the show. And they are very easy and simple to make.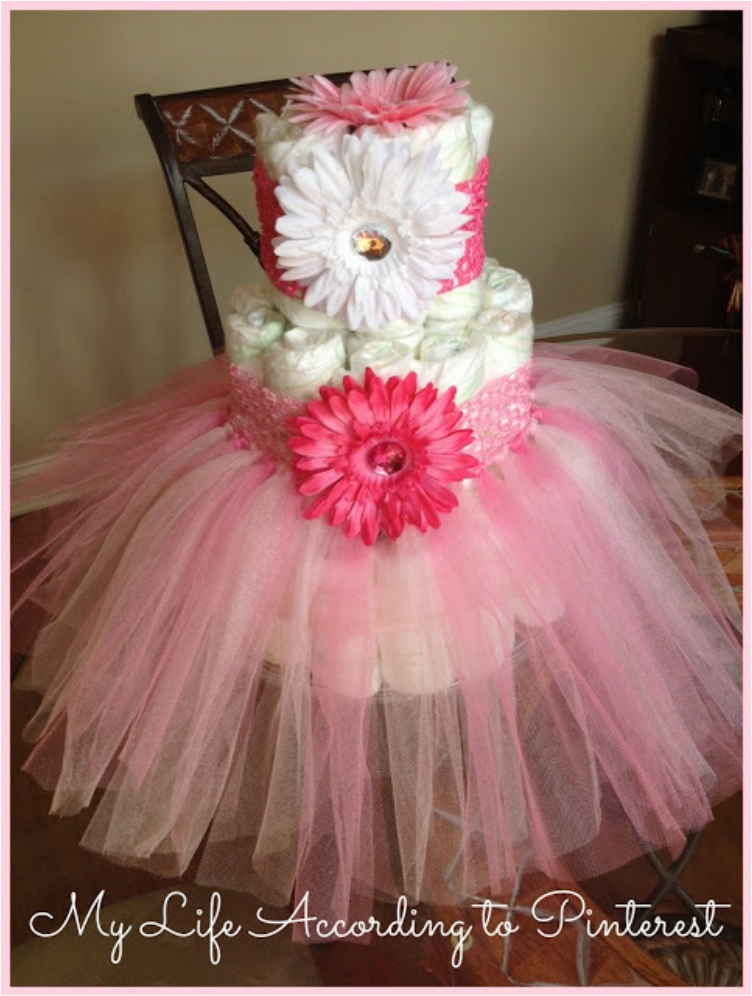 I saw a similar cake at one baby shower, and I must tell you, everyone was like "OMG, it's so beautiful." It's like a little princess. And, of course, this one is only suitable for baby girls. No matter what you think of gender equality, it's just not fitting to bring a princess diaper cake to a baby boy's shower.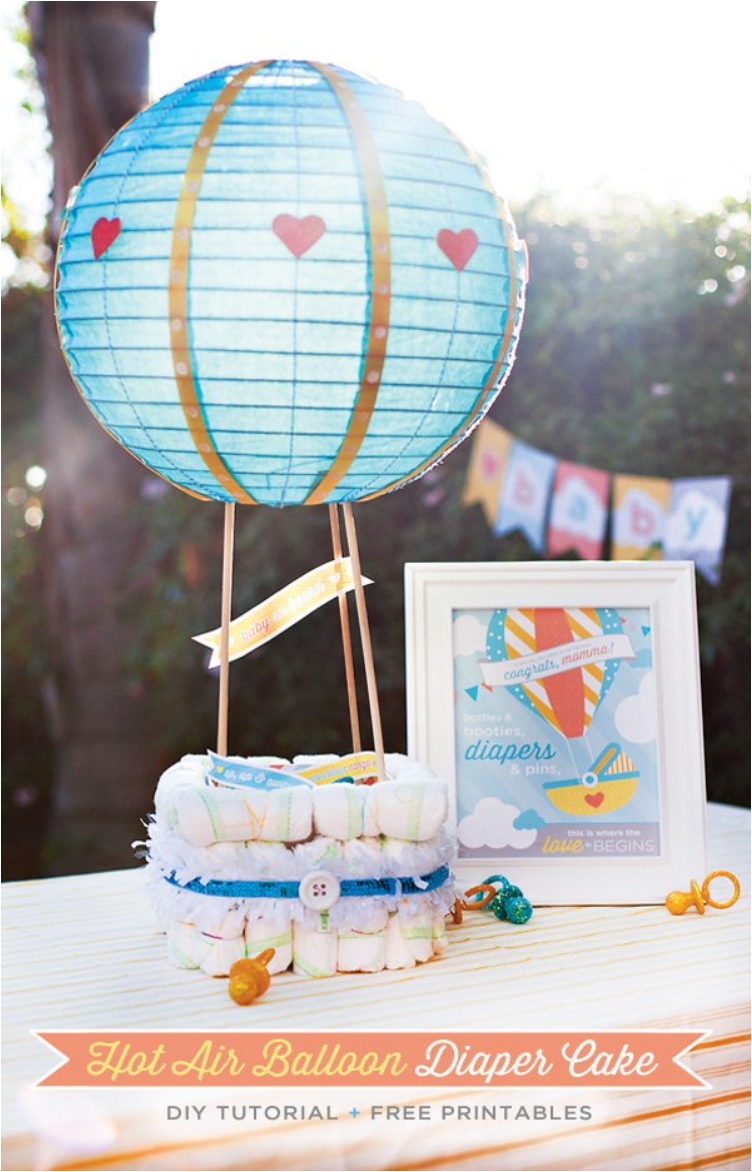 One of the goals for baby shower diaper cakes is to make them as big as possible so you can include a lot of diapers. And what is bigger than a hot air balloon? You can effectively get 20 diapers in this one.
This is just another recipe for a sweet delight you can share at the shower. I dare you to be unique and different! Don't bring diapers—bring some candies and cookies for people at the party. We need more of these.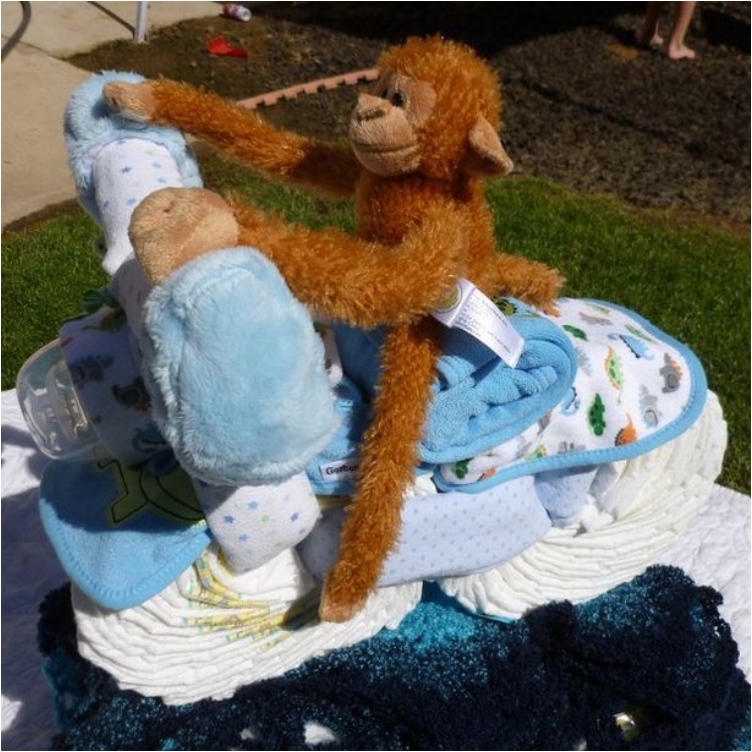 I mentioned earlier that the goal is to bring the cutest and most adorable gift. Well, I think we have our winner—at least when a baby boy is concerned. We had that tutu diaper cake for baby girls. And now, we have the baby boy winner. You just cannot beat a monkey riding a motorcycle!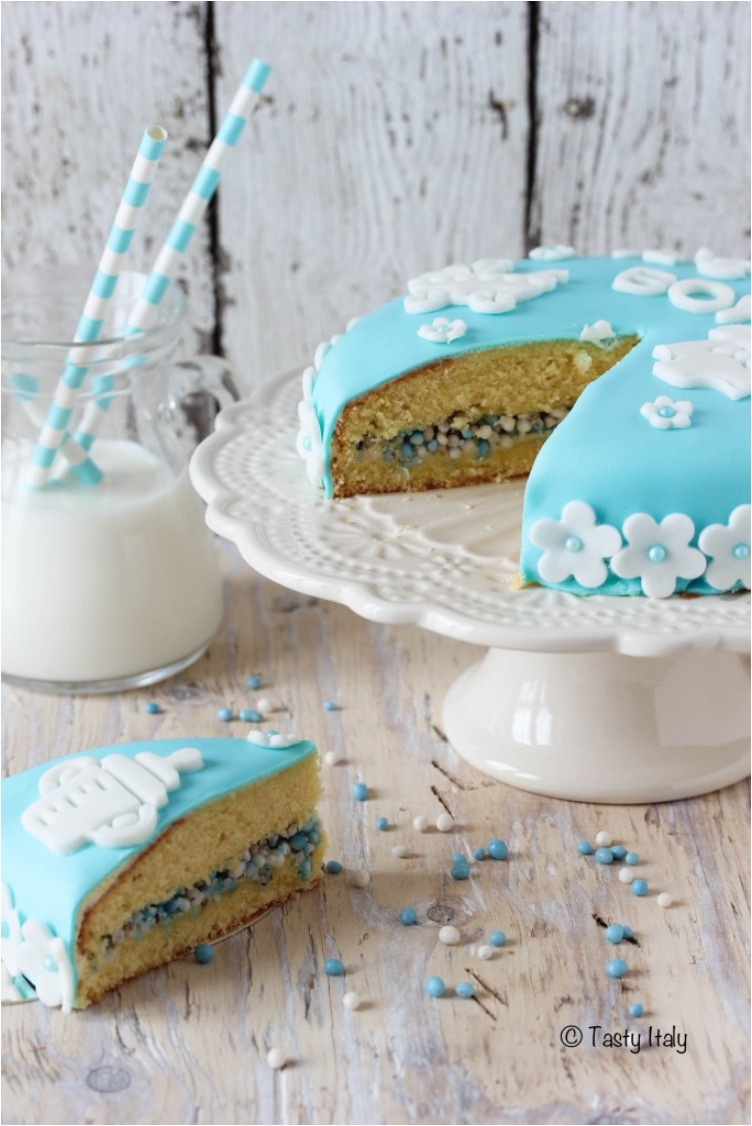 This recipe comes straight from the Netherlands, where they have a special, custom-made cake for newborn babies. And while this version has a few tweaks from the original, it is essentially still a traditional cake. Who knew traditional cakes could look so good and taste so sweet?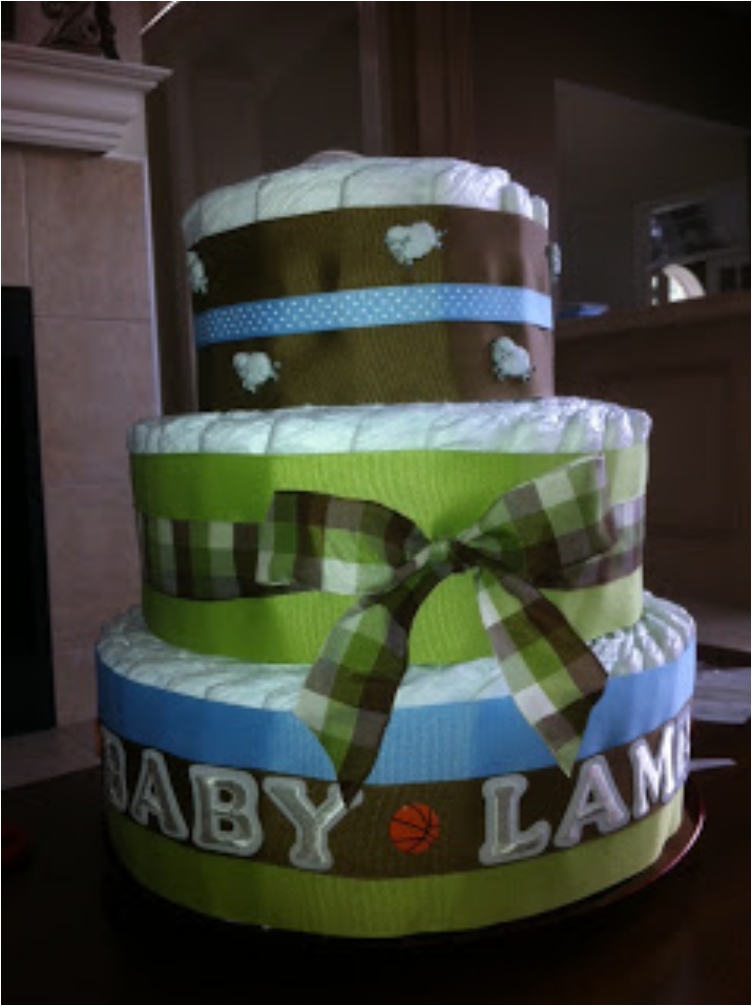 Sometimes, all you have to do is stick to the simple things. And do the thing that most people expect of you. And that is to bring diapers. With a three-tiered cake, you can pack an enormous amount of diapers inside. And then you can decorate accordingly.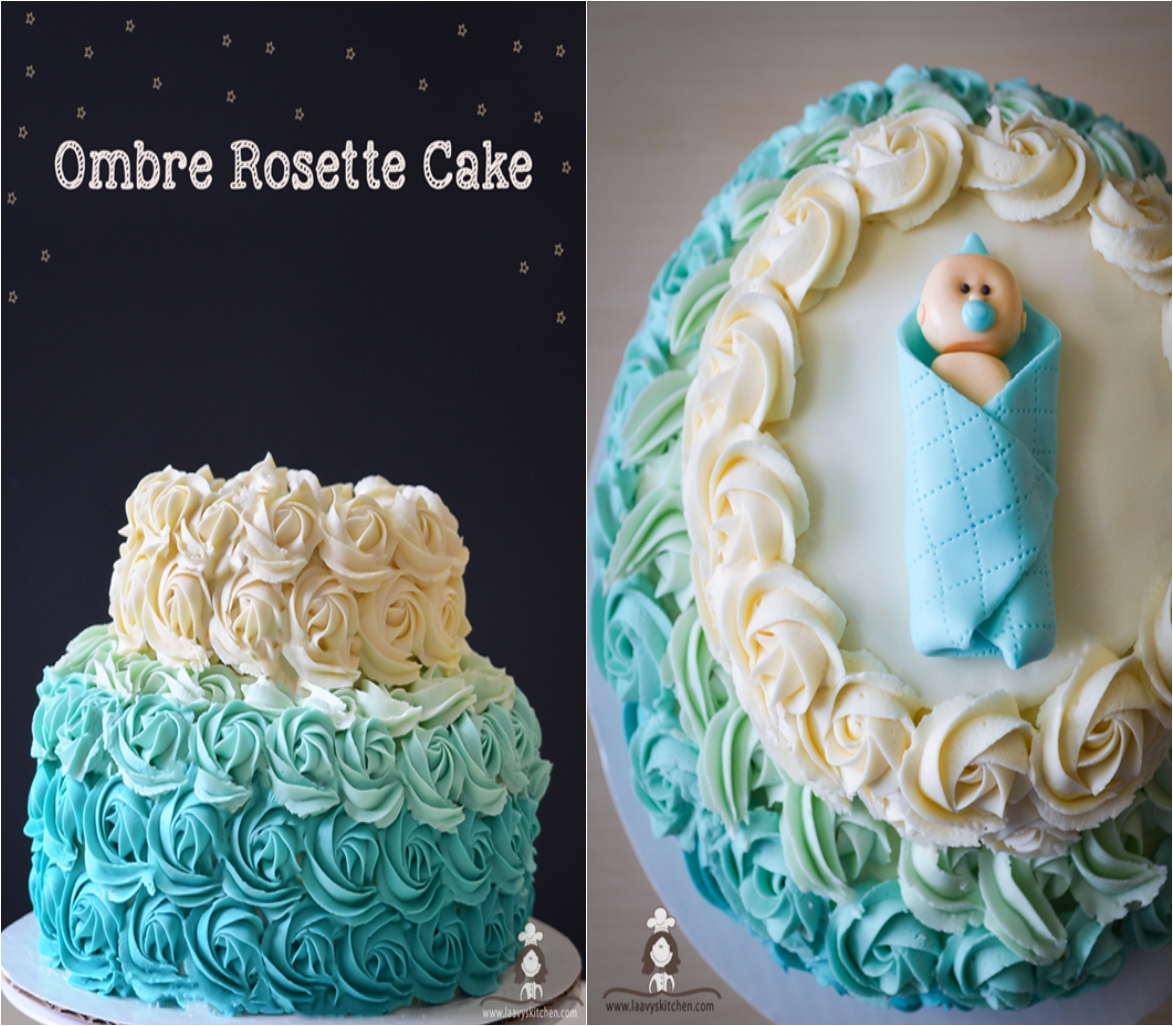 We just can't get enough of those ombre styles. Right? For several years, ombre was just a hairstyle trend. But nowadays, it seems like ombre is making its way into our everyday life. I can't say that I don't like ombre, but there comes the time when you wonder where it will end. But for those who love ombre, I'm sure this cake will be great.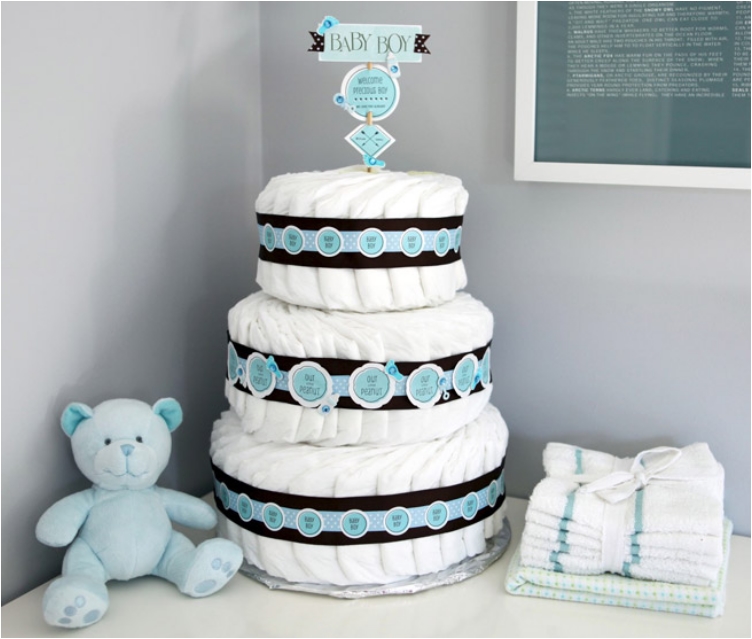 As noted, sometimes you just go back to basics. Cakes like this one are suitable for friends with whom you are not so close, but you still want to bring a diaper cake, since it's the custom. So, stay true to the customs and traditions. And the teddy bear certainly makes the gift that much more appealing.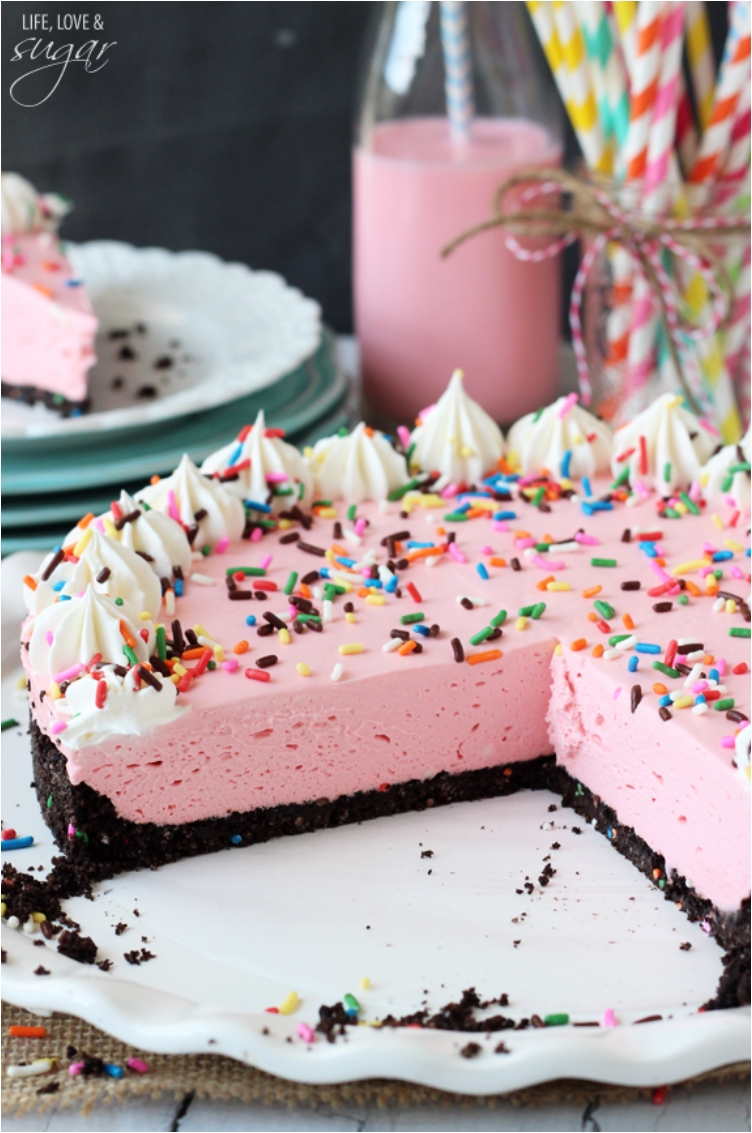 Easy, simple, and sweet. What more can you ask from a cake? This milkshake cake will definitely bring your friends together at the table.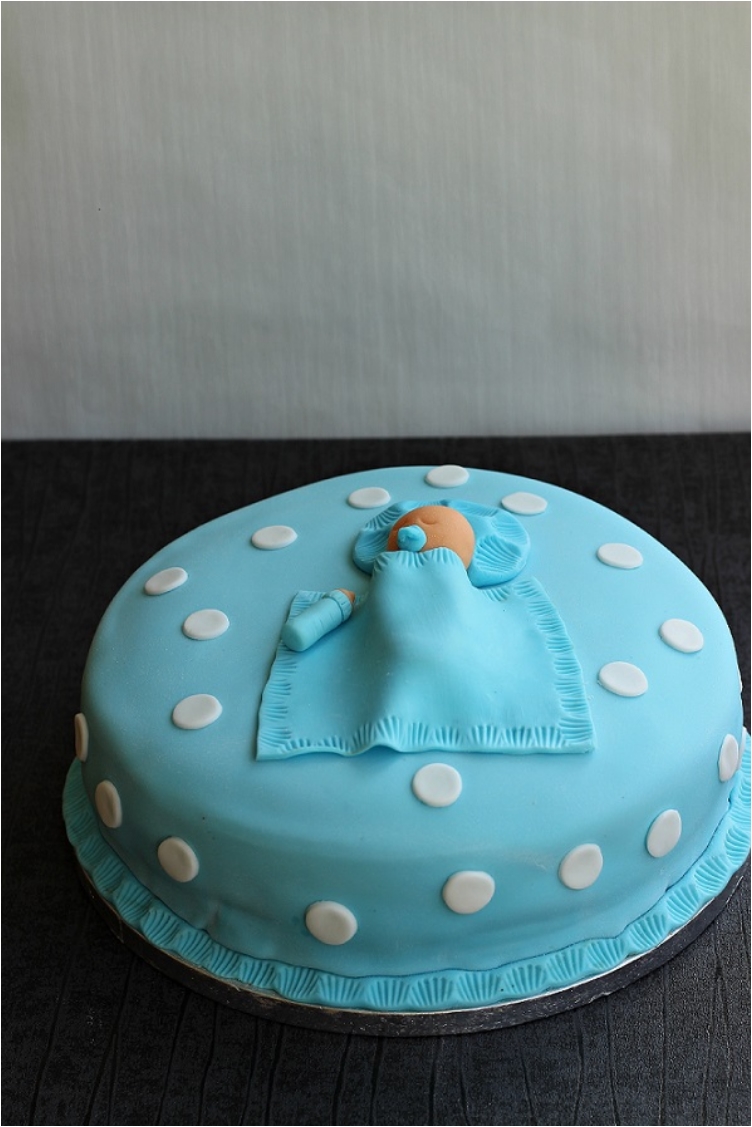 We finish off with another simple, perfect cake. The baby is sleeping—a sight every mother will want to see after childbirth. That means she can have some time to rest as well!
So, that being said, if you have any other ideas for baby shower cakes, feel free to share with the rest of us.