Humour and dads don't usually go well together, as well as technology. But when dads hold their phones, they can make simple conversations hilarious! Thanks to their effort to sound funny that they actually turn out awful, which makes the entire scenario funny.
Here is a compilation of bad ass conversations with dads which are so embarrassing they will actually make you laugh out  loud.
1. When your trying to be a good child but your dad's trying to be a good father as well.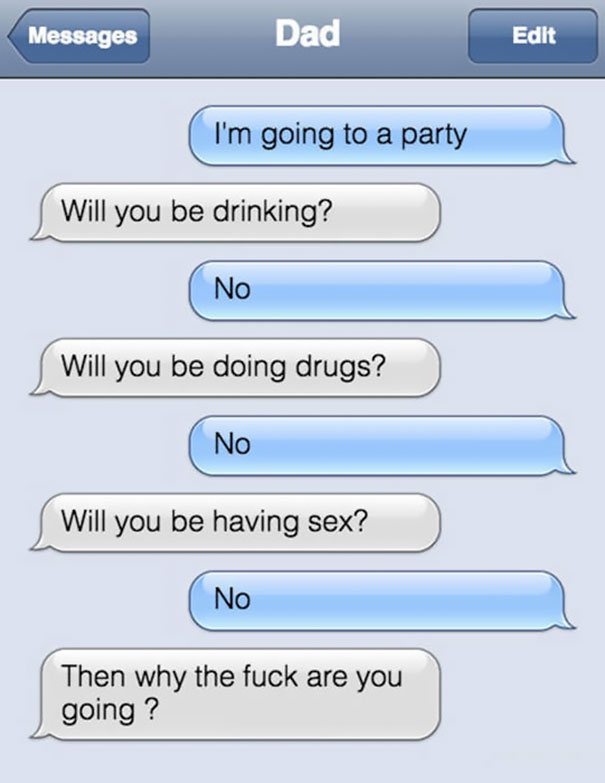 2. Who gave him that protection in the first place?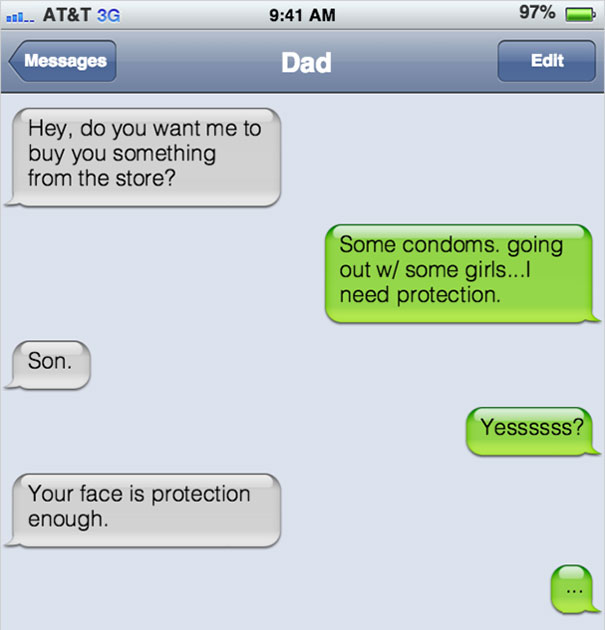 3. Just be honest, kid.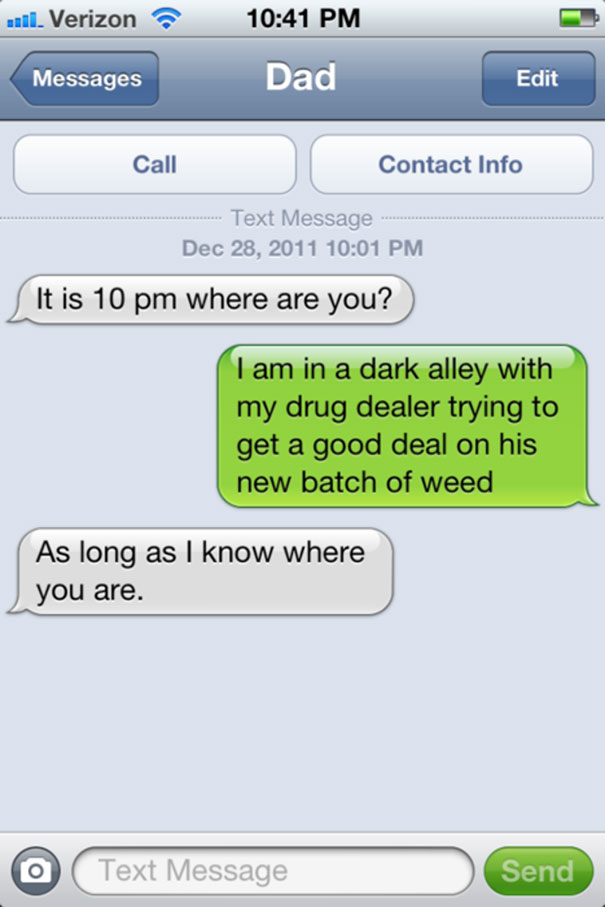 4. This father and son tandem know better than a Morse code.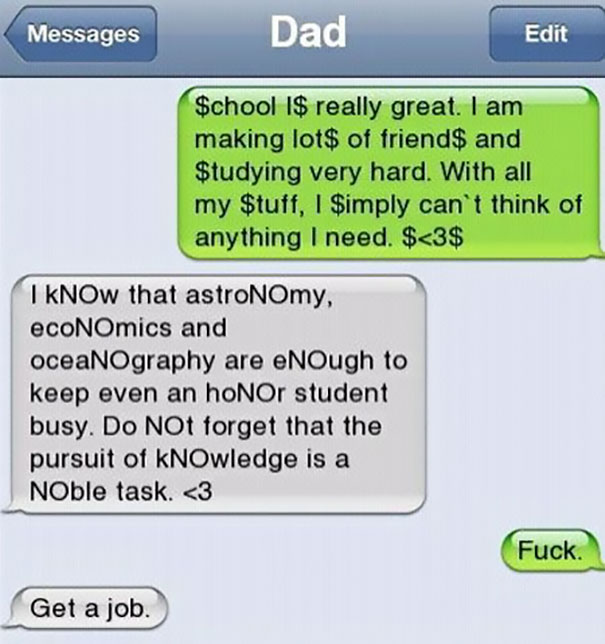 5. So this is how you tell your Dad a bad news.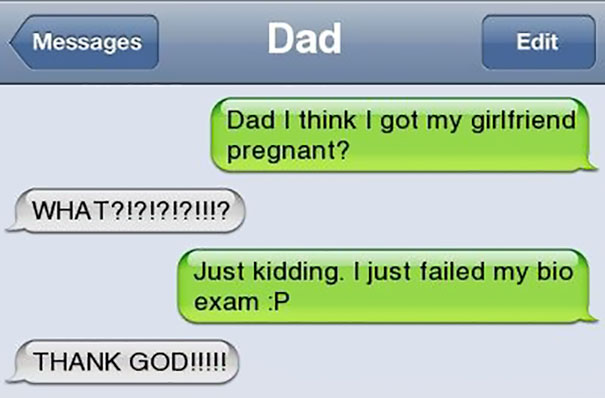 6. The classic "Daddy changes POV" kind of joke.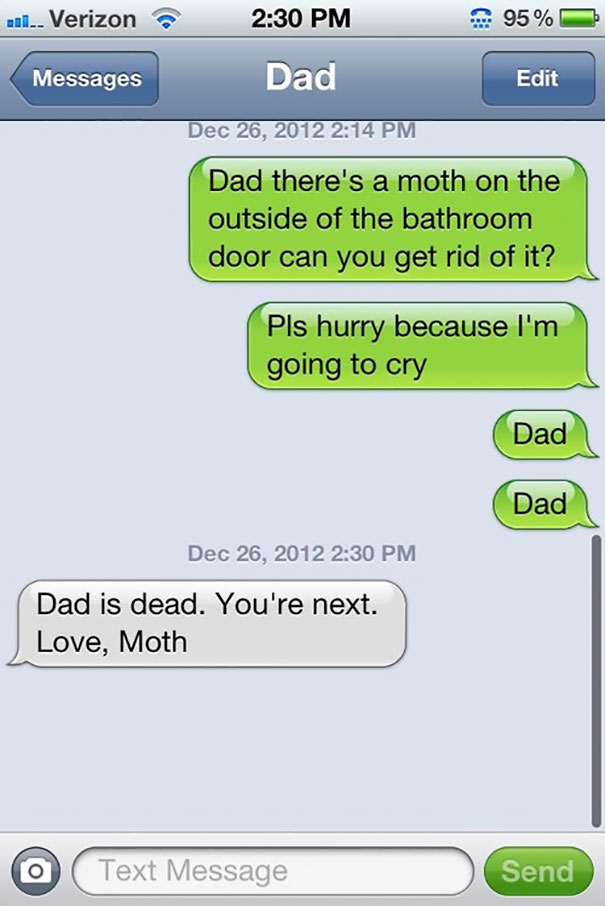 7. A bad police officer but a good dad.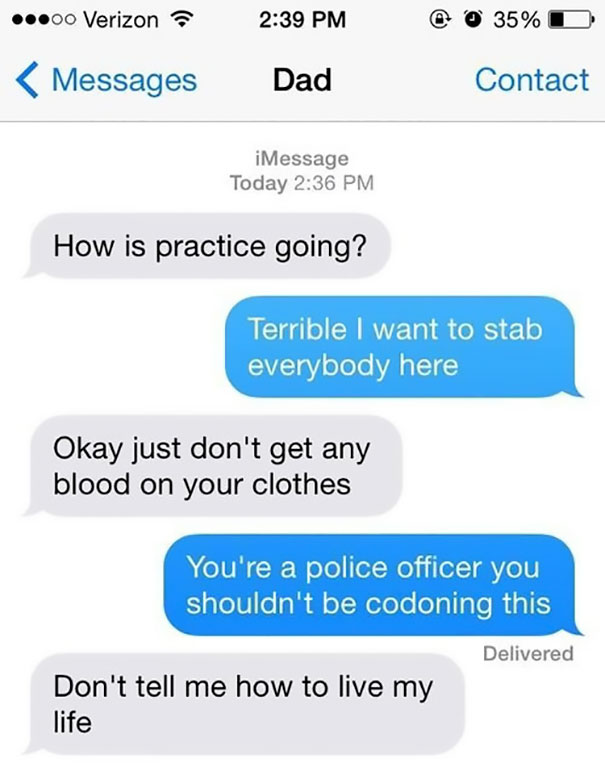 8. Get suspended and you'll make your father proud.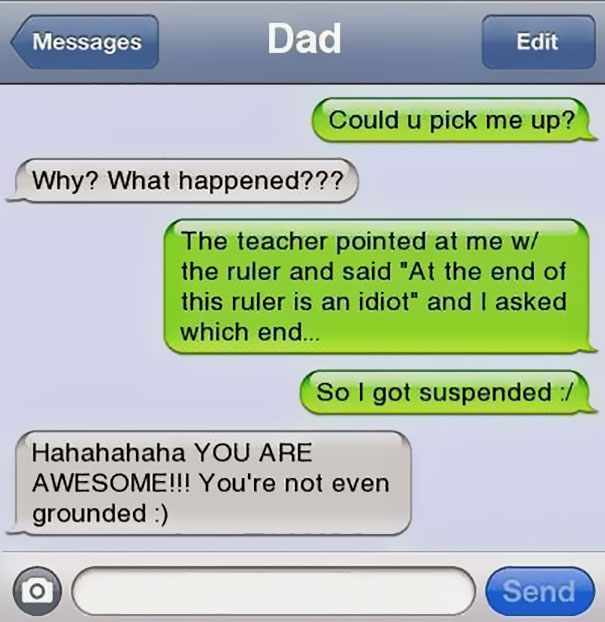 9. Only honest answers to honest questions.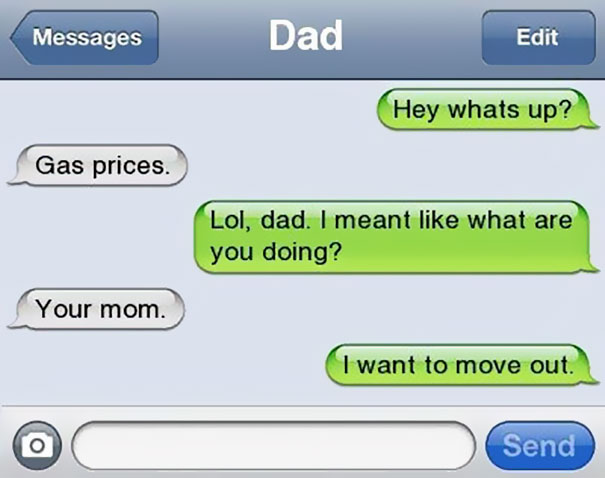 10. This daughter knows how to end an argument well.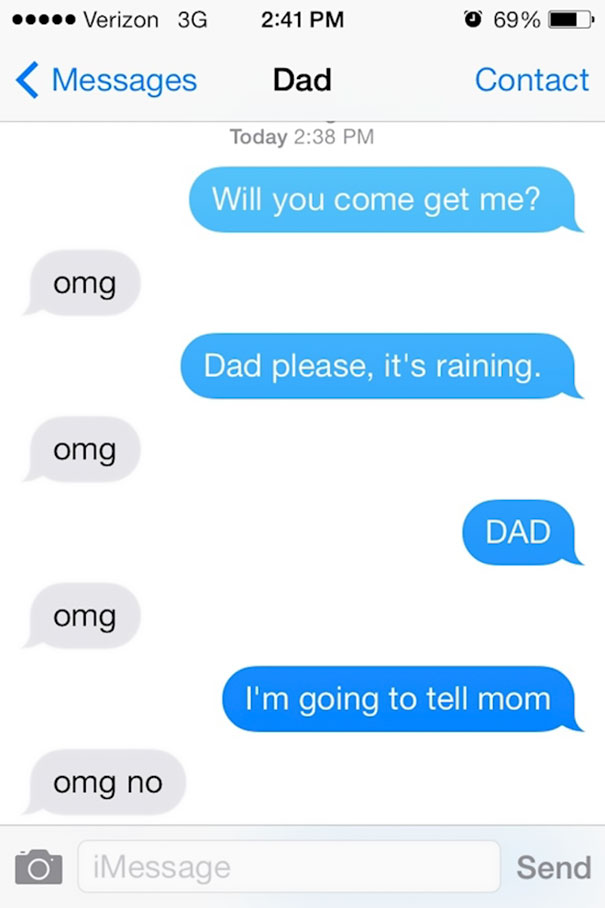 11. This is why children should not listen to adult conversations.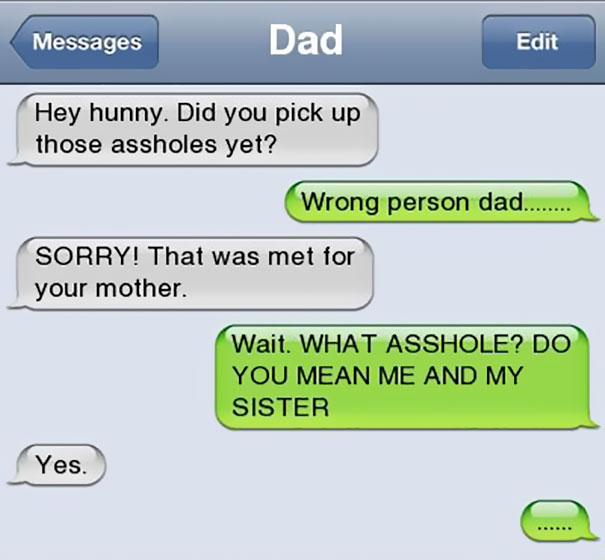 12. Dad knows girls well.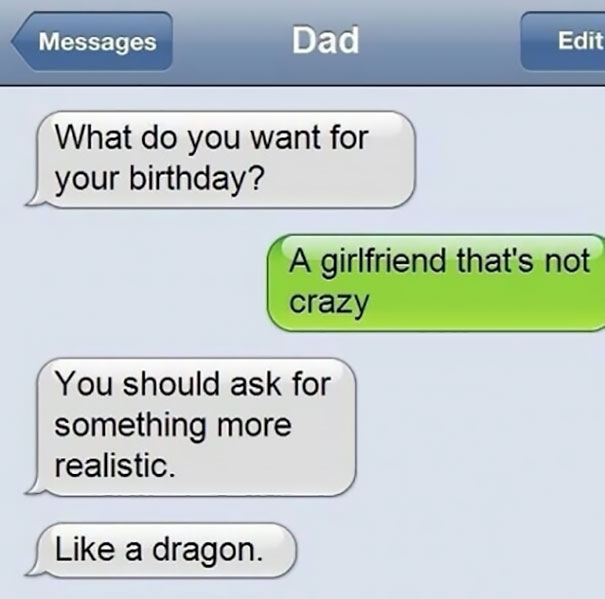 13. Shouldn't it be Darth-Father?
14. Coolest dad on Earth right there!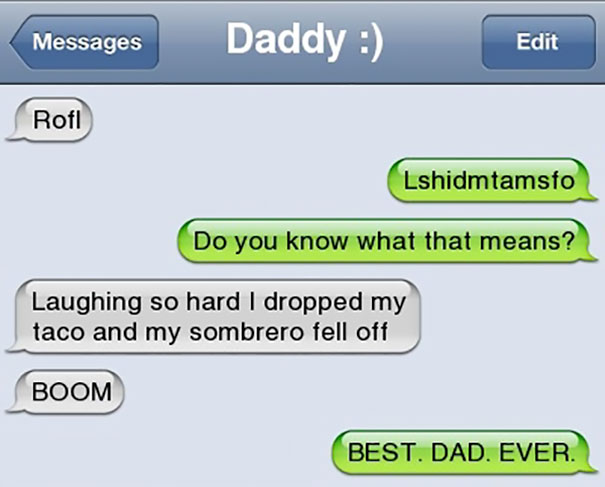 15. "I wanted you to know first."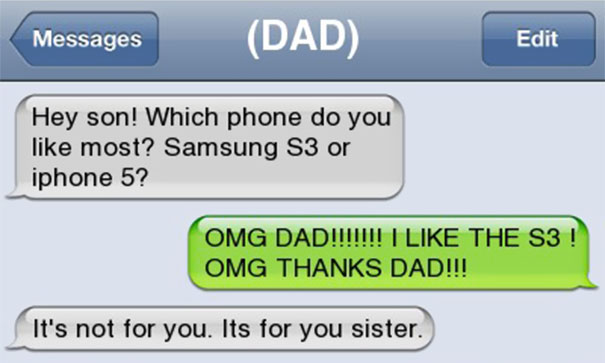 16. Classic.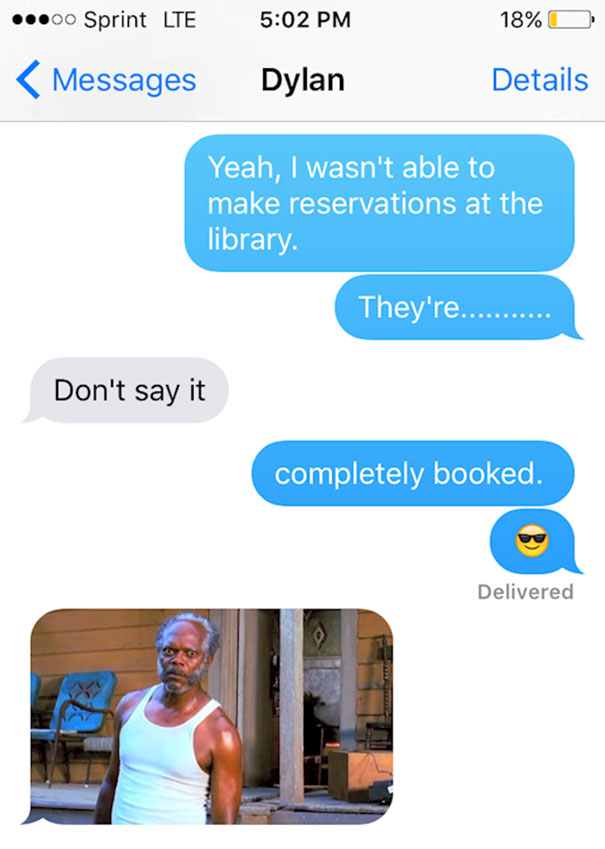 17. When you're dad listens to everything you say.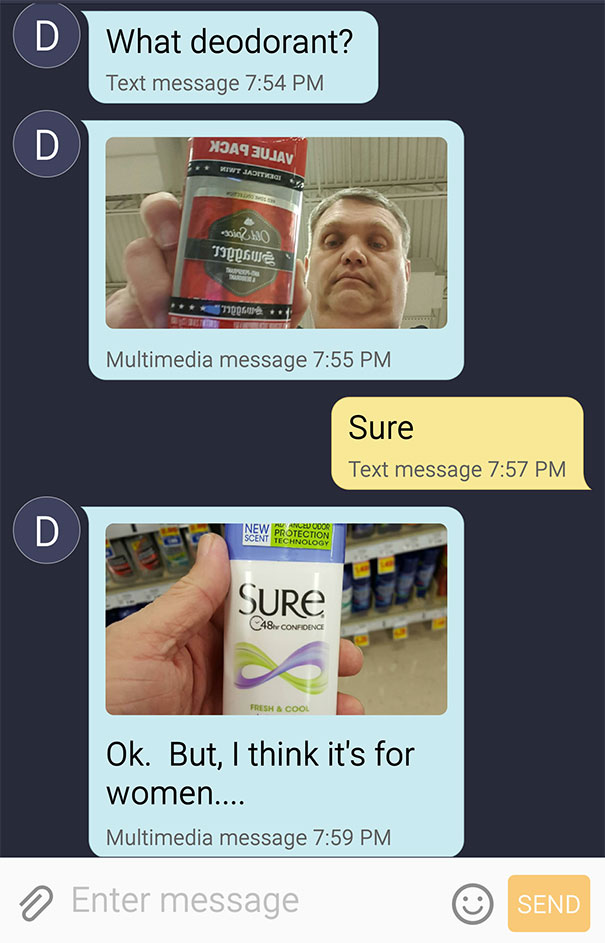 18. A moment of silence for this century-old joke.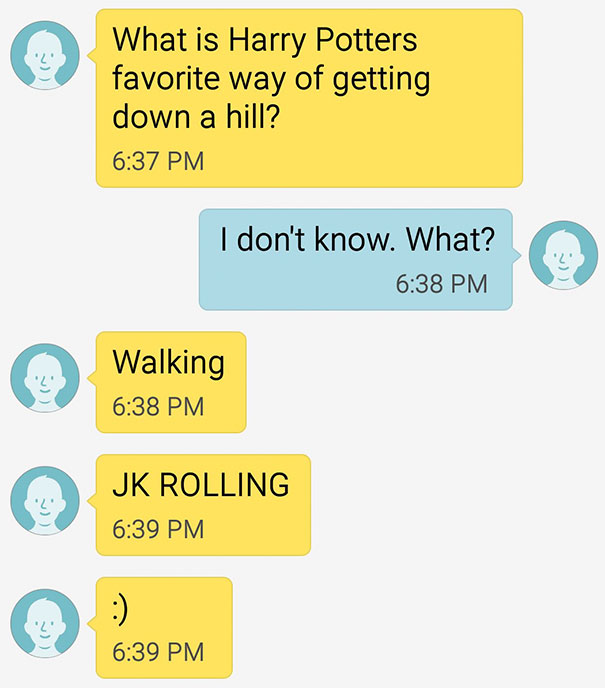 20. Surely did.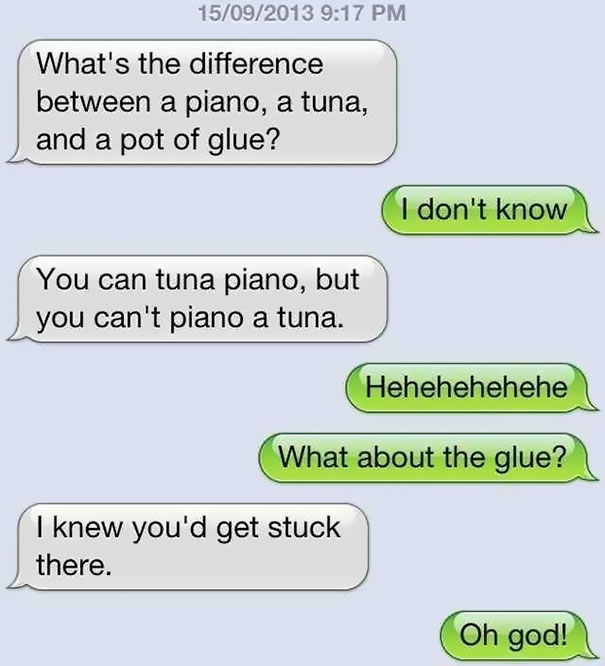 21. Just so he can use the SMS templates for once.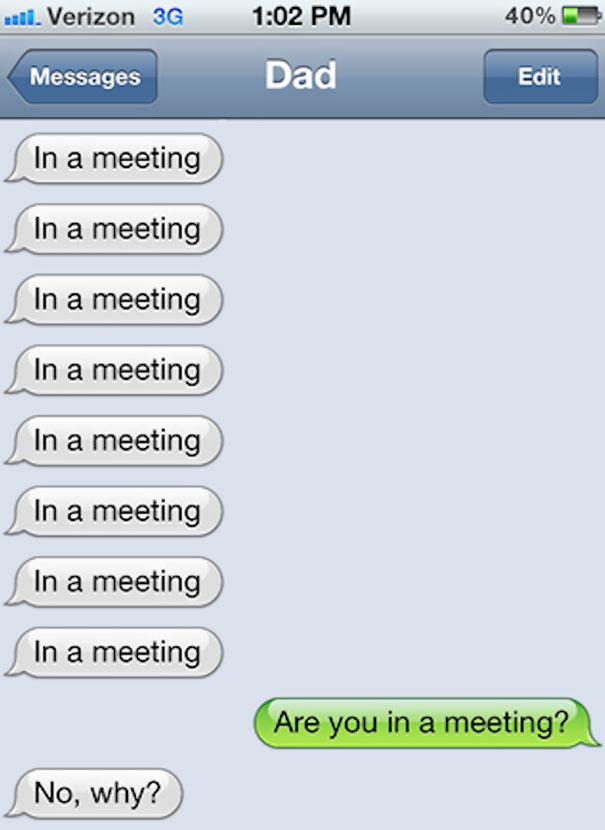 22. Nice angles too.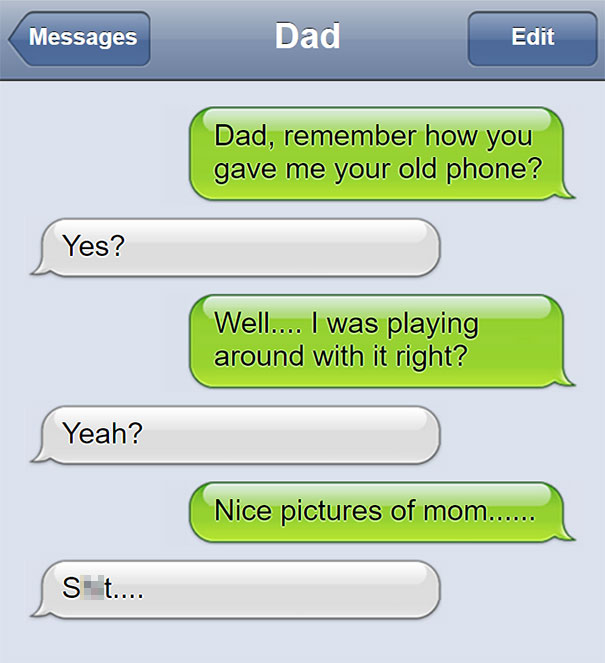 23. Mothers slay.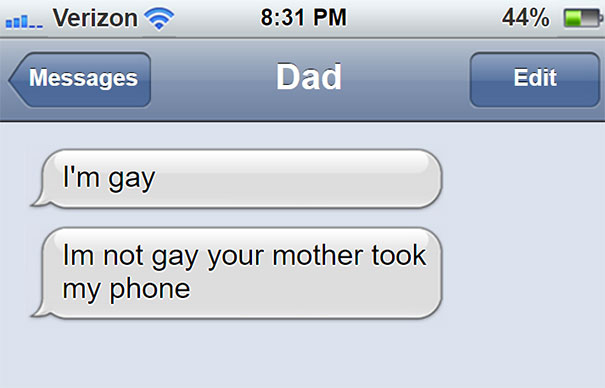 24. When typographical errors actually make sense.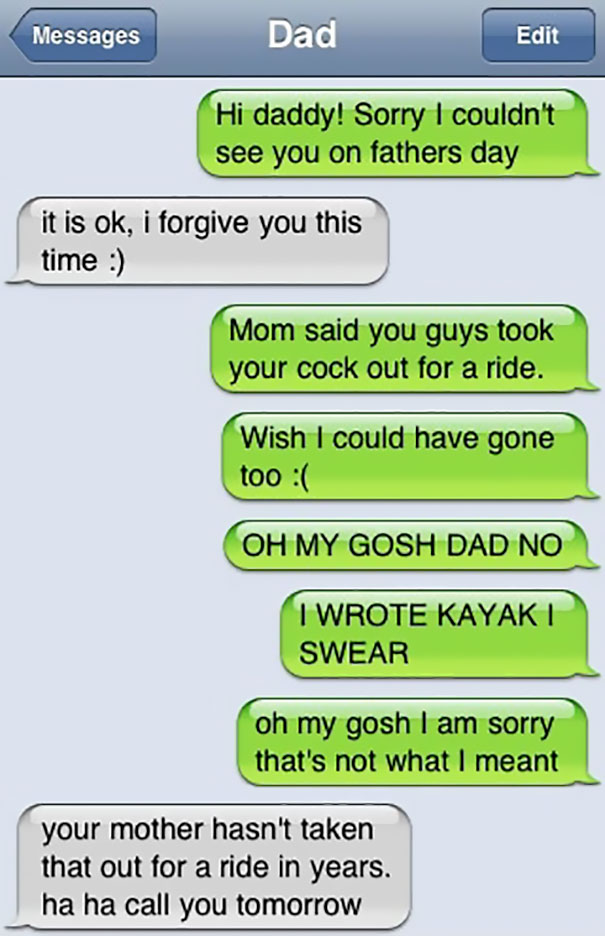 25. Another typo error that made so much sense.
26. New trends doesn't make him less of a dad.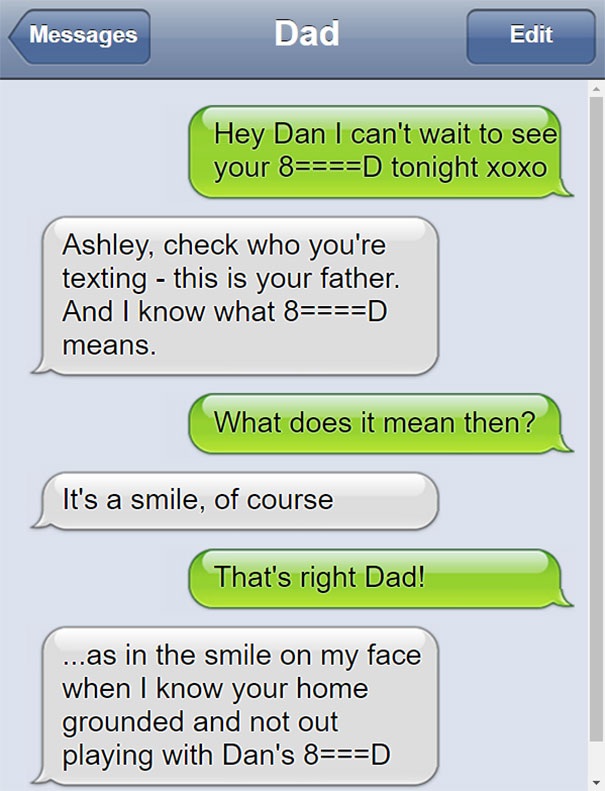 27. He was clearly disappointed.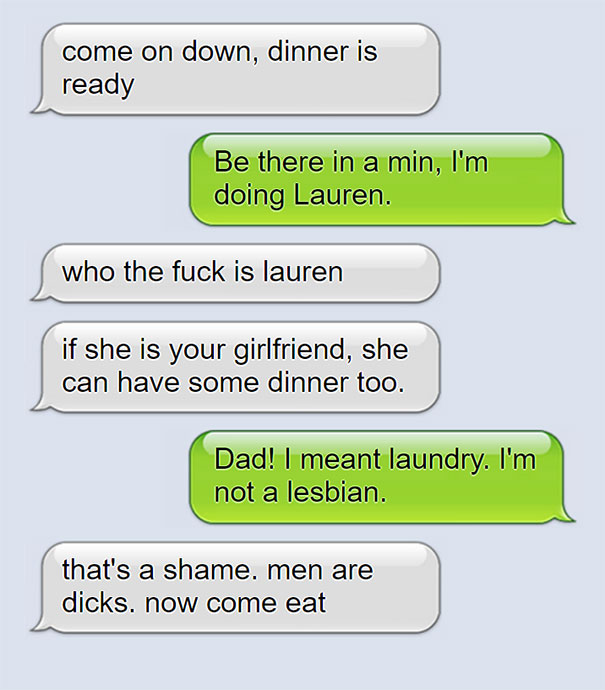 28. I think this child regretted wishing him a Happy Father's Day.
29. More of a happy pill provider.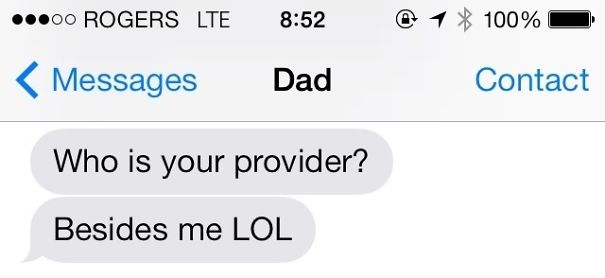 30. Had much of Ellen DeGeneres over the weekend.
31. That's what's we call moral support.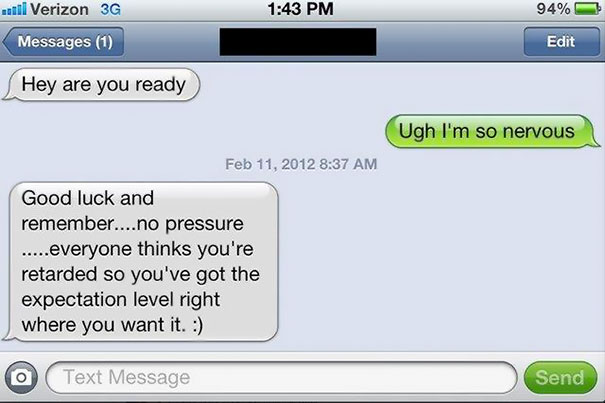 32. Dad jokes can be annoying at times… like all the times.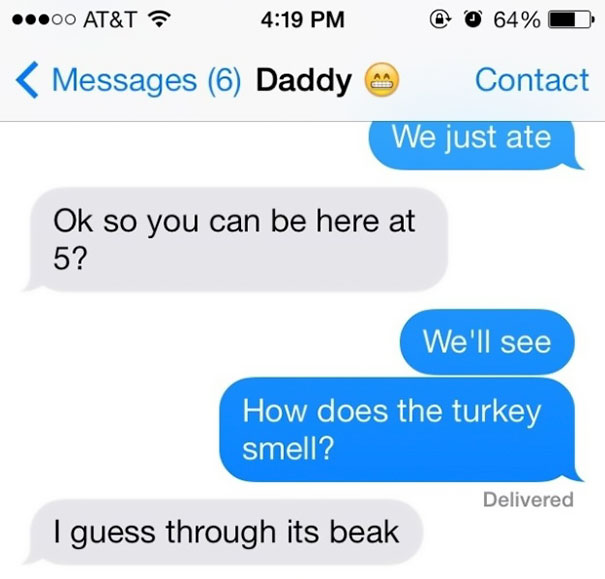 33. When your dad makes you want to ask if you're adopted.
34. That's a good name to carry, dad.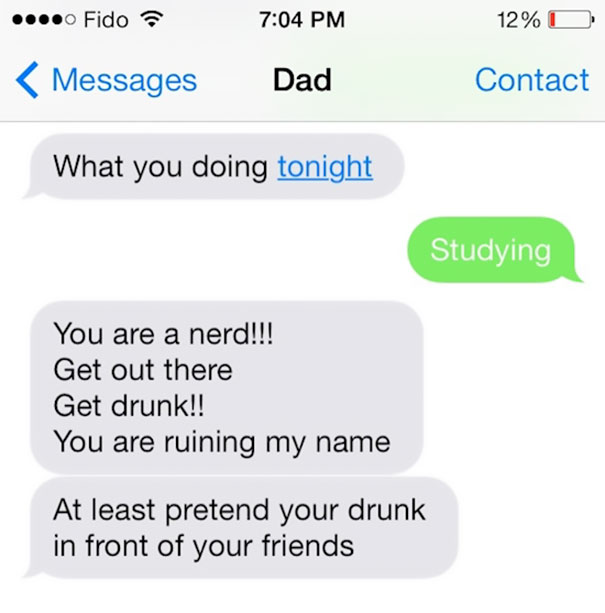 35. Ending it with this mind-puzzling message… At least that's what fathers think.