The popularity of argan oil has exploded in the past several years, and it's all thanks to its benefits. Since the miracle oil was made public, people all over the world have been going crazy for it. Argan oil is cold-pressed from the fruit of the Moroccan argan tree. Inside the fruit, you'll find a little nut, which is what the oil is made from.
The New York Times has called argan oil "liquid gold," with proven benefits for skin, hair, and health. The amazing smell of argan oil is another reason why it's so massively popular.
The region where the oil is produced is protected by UNESCO, and the oil is considered to be one of the purest in the world. What makes the oil so special is its nutritional value. Argan oil is packed with vitamin A, C, and E, as well as many omega-6 fatty acids, linoleic acid, and antioxidants. When applied externally, the oil boosts cell production, and the result is healthier skin and hair. If you look at the shelf of high-end beauty products, you'll find argan oil to be an ingredient in most of them.
Benefits of Argan Oil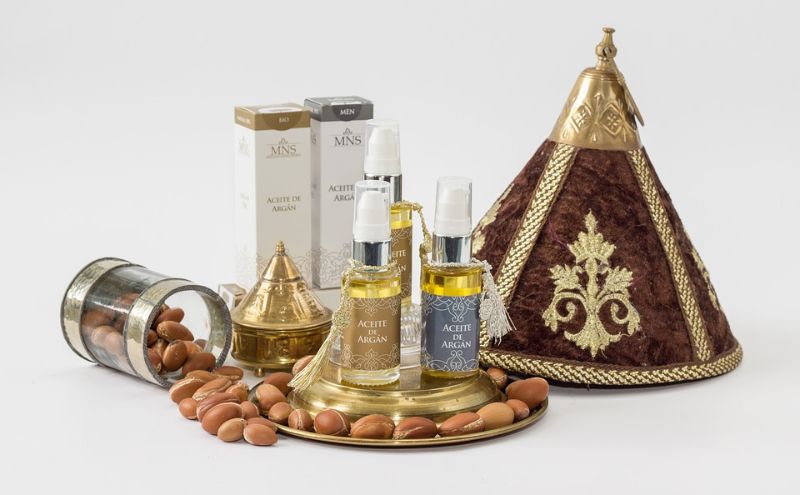 Let's talk a bit more about what makes argan oil so great. What are the benefits of argan oil? Well, this miracle oil offers a wide palette of benefits. It's no surprise people want to get their hands on it. As mentioned previously, it's packed with the good stuff, and it's nature's protective, nourishing superfood for your health and skin.
1. Hydration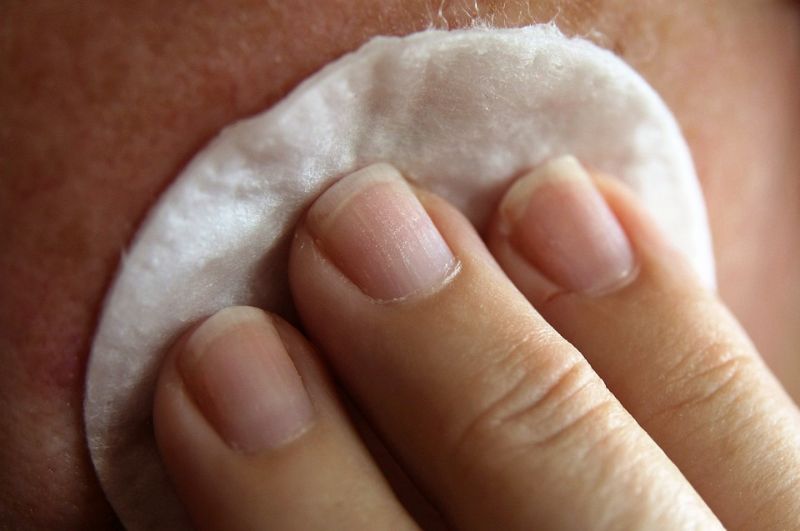 Most oils are good for hydration. However, what makes argan oil special is that it can hydrate even the driest skin. The oil is a great moisturizer and has anti-inflammatory properties, which makes it great for red and reactive skin. Even the most sensitive skin will positively react to argan oil.
2. Unclogs pores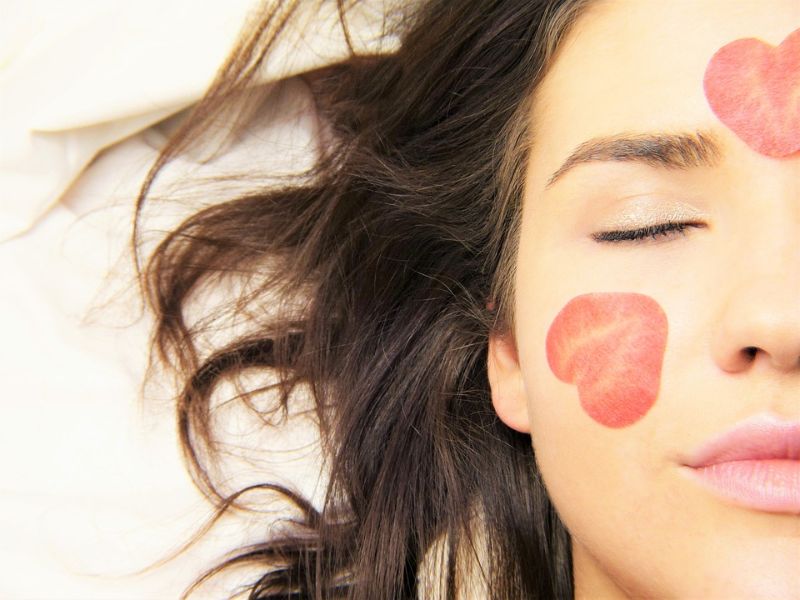 Because argan oil balances the natural production of your skin, it won't clog your pores. Unlike some other oils, argan oil basically unclogs your pores, making it a great treatment for acne and breakouts. And thanks to the antioxidants inside, the oil is great for reducing inflammation and healing your skin.
3. Protects against UV rays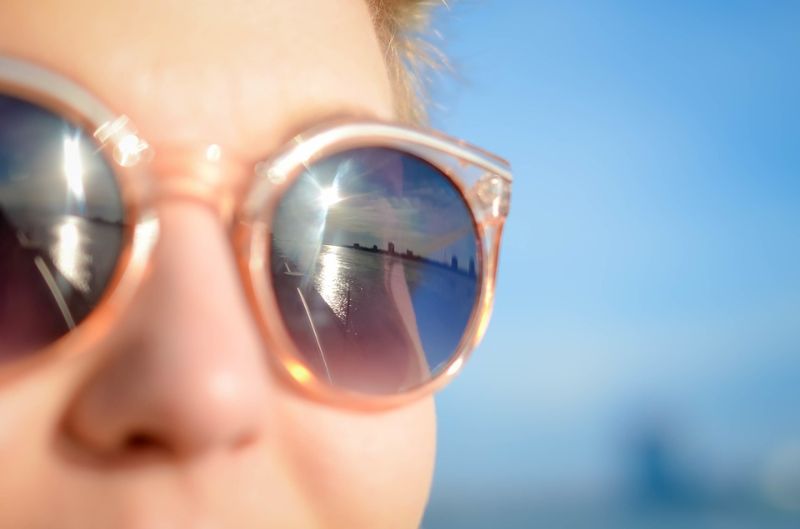 We all enjoy being out in the sun. It's nice to get a dose of that sunshine and vitamin D. However, a lot of exposure to UV radiation can be more harmful than beneficial for our skin and health. There are a number of negative effects caused by long exposure to the sun.
The good news is that argan oil can protect your skin against the harmful UV rays, negating those side effects and significantly reducing the ageing process. Argan oil also promotes cell regeneration.
4. Boosts heart health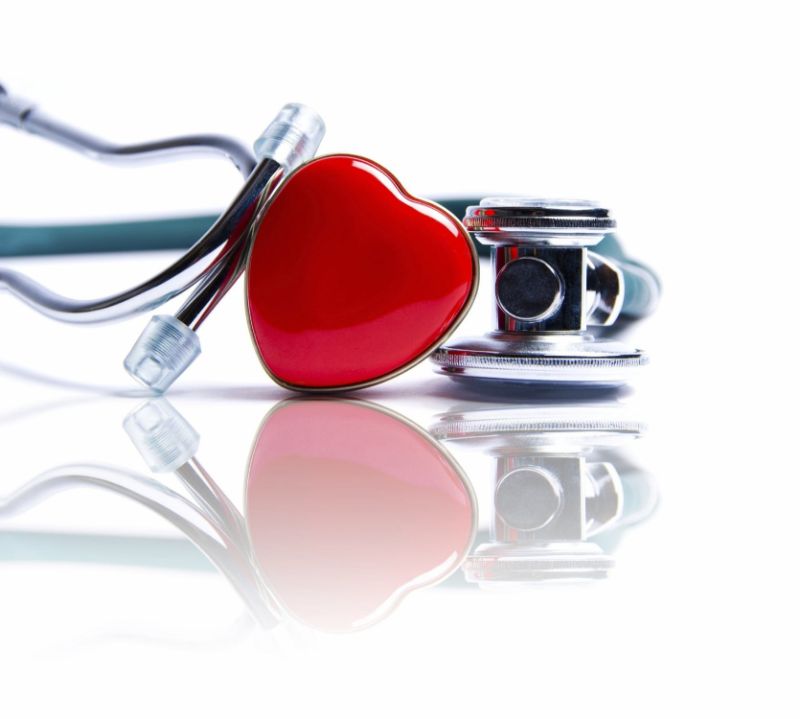 If you didn't know, argan oil can also be used for cooking. We are always looking for the next healthy cooking oil, and argan is one of those oils that you should definitely consider. The health benefits of the oil are that you balance your cholesterol levels, which improves the health of your heart. By using argan oil for cooking, you can prevent heart attack, stroke, atherosclerosis and similar heart diseases and conditions caused by high bad cholesterol levels.
5. Helps in the battle against cancer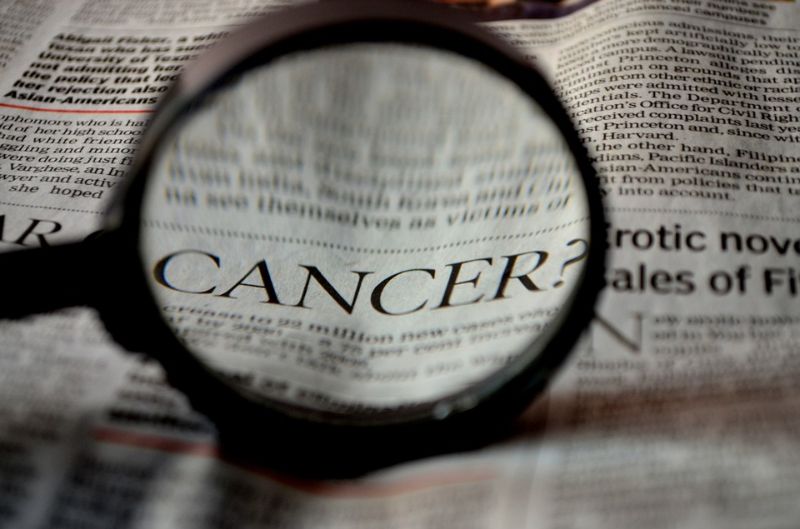 There is no one ingredient that will prevent or cure cancer. It's a joint battle. In the battle against cancer, argan oil helps by providing a sufficient amount of antioxidants and triterpenoids, compounds that directly influence the levels of free radicals in your body. We all know that free radicals are some of the most harmful compounds in the body, causing cancer and all sorts of chronic diseases. Free radicals cause healthy cells to mutate, and antioxidants help balance the field. Studies have shown that argan oil can be good for preventing prostate cancer.
6. Improves digestion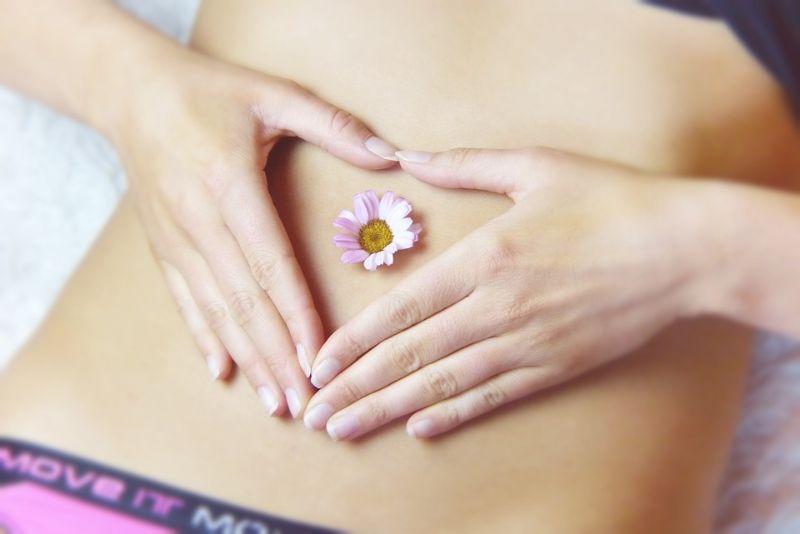 Sometimes, you might eat the best and healthiest foods, but your body is not absorbing them properly. In some of those cases, the cause for discomfort is disorder in the stomach or even poorly functioning gastric and digestive systems. Argan oil contains organic compounds that increase the levels of pepsin in the stomach, boost gastric juices, and improve overall digestion.
7. Liver health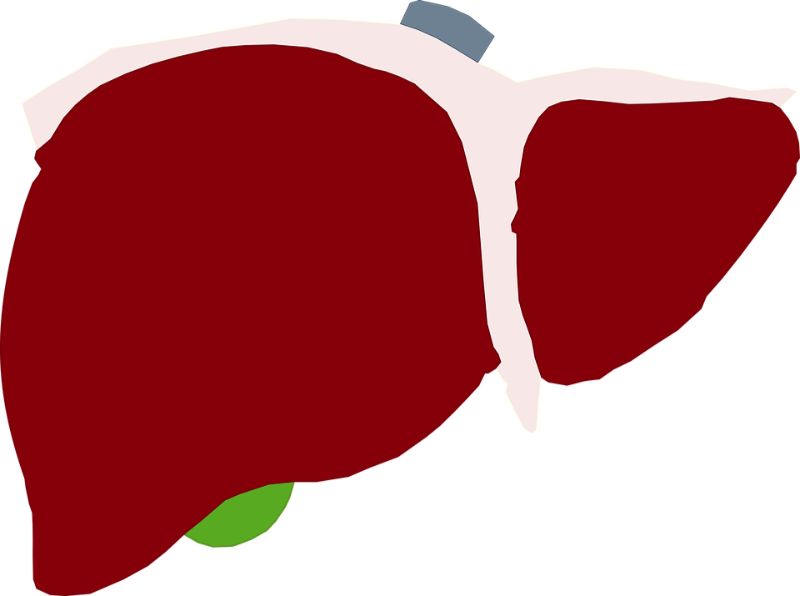 Many organs in your body benefit from cooking with argan oil, and the liver is one of those organs. It's one of the most delicate and important organs in the body. Because of all the work, it has to do flushing toxins from the poor decisions we make, the liver can use a boost. One of the many benefits and properties of argan oil is that it supports liver health.
8. Haircare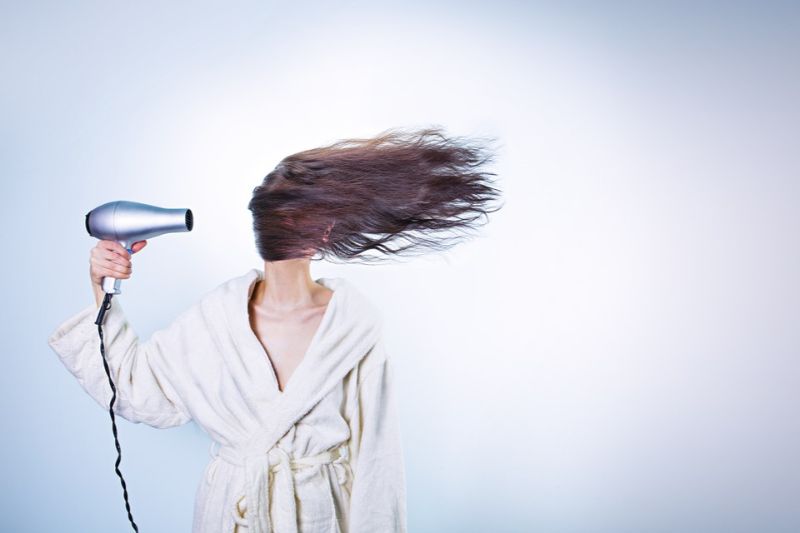 We will talk later on about all the ways you can use argan oil for your hair. But for now, let's just mention that one of the many benefits of argan oil is that it improves your hair health due to its high concentration of vitamin E. The vitamin will rejuvenate your hair, protect your hair follicles, and enhance your hair's shine and appearance.
9. Improves nail quality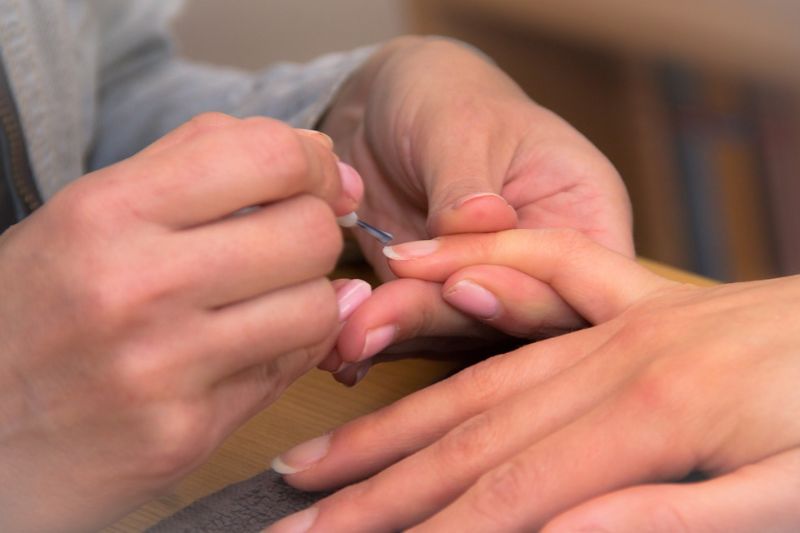 Healthy nails are attractive, while unhealthy nails look ugly and can ruin your appearance. In addition to being unattractive, unhealthy nails are also breeding grounds for bacterial and fungal infections. The oil has antibacterial benefits that will protect your nail beds from many infections. The oil will also improve the overall appearance and colour of the nails.
11. Speed up wound healing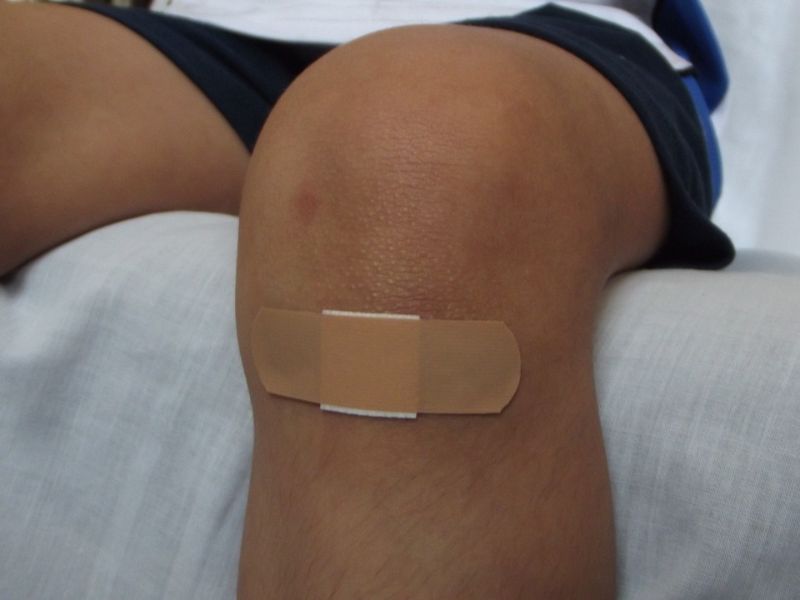 Wounds on your skin will heal instantly with just a little touch of this magical oil. Argan oil will not only speed up healing but also prevent further infections.
The many other health benefits
We talked previously about how this "liquid gold" helps with cholesterol and heart health. But there are many other health benefits as well. Some studies have shown that argan oil can improve circulation, control your blood sugar levels, reduce your body's resistance to insulin, help treat diabetes, ease pain from arthritis, and strengthen the body's immune system.
Argan Oil for Hair
Argan oil is extremely beneficial for your hair due to its richness in vitamin E. You can use it both as a shampoo and as a conditioner. Vitamin E promotes healthy hair growth, boosts cells, and encourages regrowth. You can also use it to fight dandruff and dry scalp, as well as soften your hair.
The oil brings both immediate and long-term benefits to your beautiful and shiny hair. The best part is there are no irritating ingredients and compounds in the oil. It's an all-natural treatment.
With that in mind, let's see all the ways you can use it.
1. A great shampoo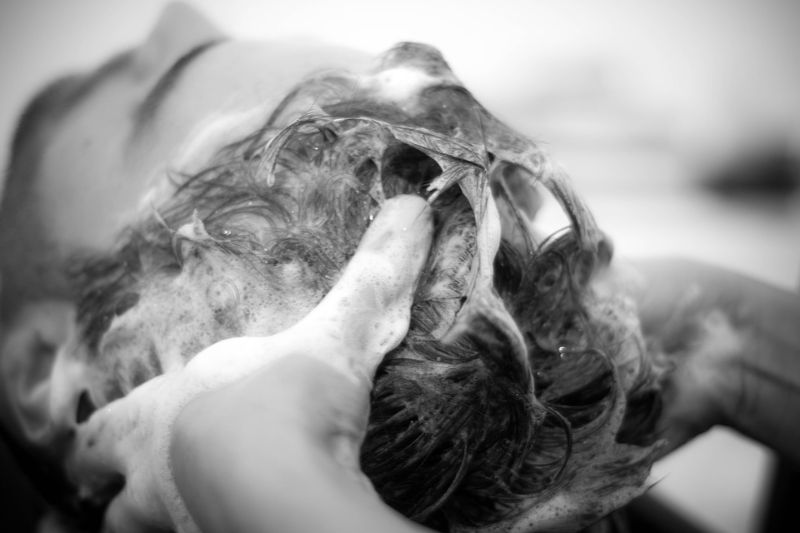 Due to its ability to restore the softness of your hair, argan oil is often an ingredient in shampoos. It will restore the strength and shine of your hair. If you suffer from dry and brittle hair damaged by chemicals, argan oil is your solution.
To use it as a shampoo, apply it directly on your hair, just as you would a normal shampoo. Don't worry about using the correct amount, as the product is all-natural. Keep it part of your normal routine—no need to add any extra steps.
2. As a leave-in conditioner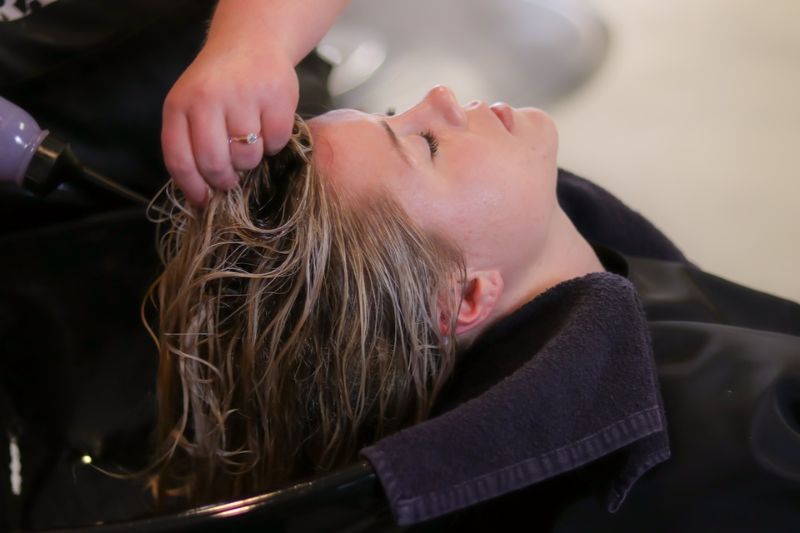 The same reasons that apply to its use in the shampoo also apply to its use in a conditioner. The oil will intensify the benefits of your shampoo, and it's an ideal conditioning agent to make your hair soft and sleek. The extra shine is the cherry on the cake.
Many leave-in conditioners can be greasy or make your hair clumpy. The exact opposite happens when using argan oil. After washing your hair, it will be easier to style. And the best part is there is no residue left behind. A few drops of the oil are more than enough. Rub it thoroughly between your palms, and then comb your hands through damp or towel-dry hair. Massage into the scalp to promote healthy hair growth and prevent split ends.
3. Anti-dandruff treatment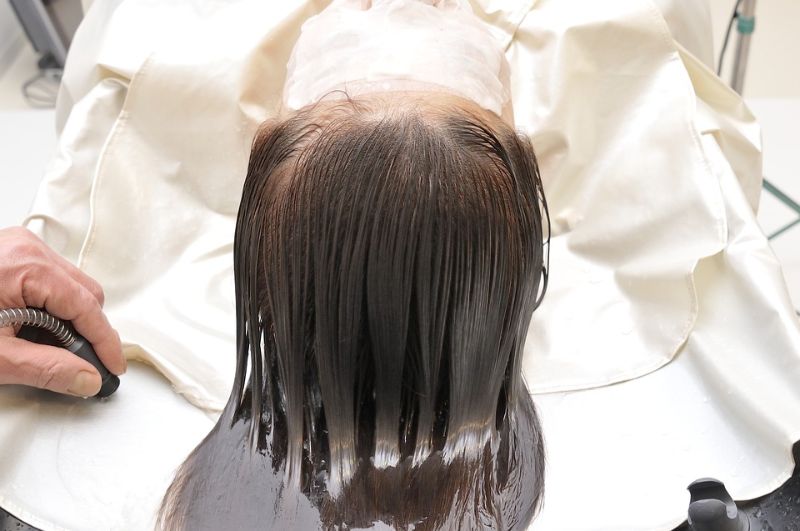 Because it's a great moisturizer, the "liquid gold" can also help in the battle against dandruff and dry scalp. Antioxidants and vitamin E help in this battle. But you also get fatty acids that are beneficial for your hair, as they reduce inflammation.
If you suffer from dry scalp, the biggest mistake you can make is to use a shampoo with drying chemical agents. And most anti-dandruff shampoos contain hefty doses of chemical ingredients that dry out the scalp and hair even more.
Instead, try this treatment. Warm five or six drops of oil between your palms. Apply on your scalp and massage it in. Put on a shower cap and allow the oil to soak into your hair for a few hours (ideally, leave it overnight). After a few hours (or in the morning), wash your hair. Repeat the treatment two times per week to eliminate dandruff.
4. The best styling agent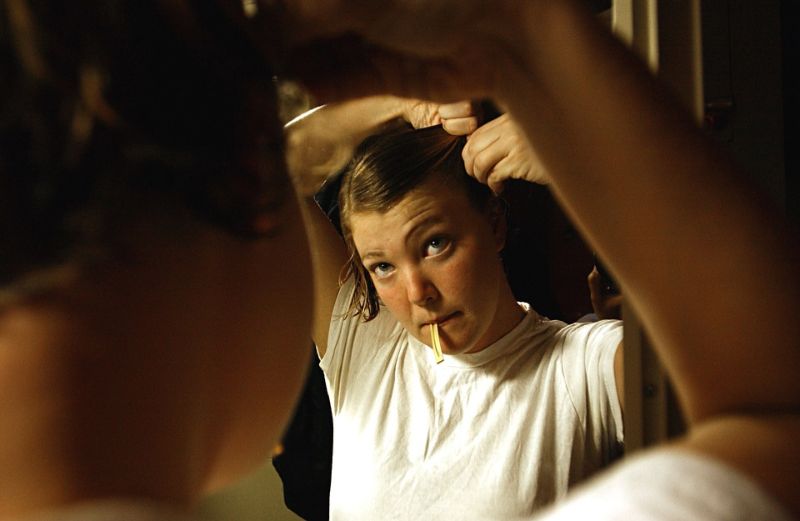 When you need to style your hair in a hurry, argan oil can help you. And using it constantly will improve the softness and strength of your hair long-term. The oil doesn't cause any long-term damage, which is the opposite of many styling agents.
The application is similar to the leave-in conditioner. The sole difference is your hair doesn't have to be wet. Just rub a few drops of the oil between your palms and then comb through dry hair. Make sure you distribute it evenly. Just be careful not to use too much oil, as you want your hair to absorb it easily.
5. Protect against flat irons and blow dryers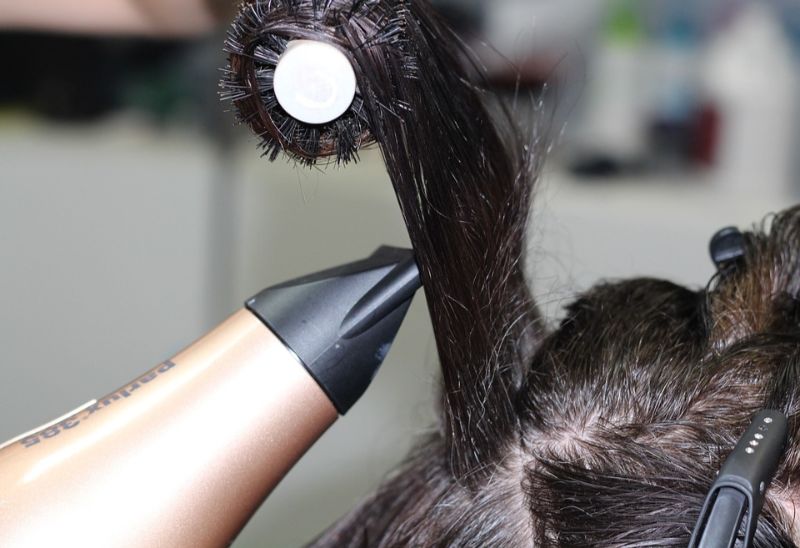 In addition to being a great styling agent, argan oil is also great for protecting your hair against damage from flat irons and blow dryers. There are no chemicals in the oil, so you can use it to nourish and repair the damage.
Just add a few drops of argan oil to your hair before using any styling tools like flat irons and blow dryers. It will reduce the damage these devices do to your hair.
6. Prevent and protect hair loss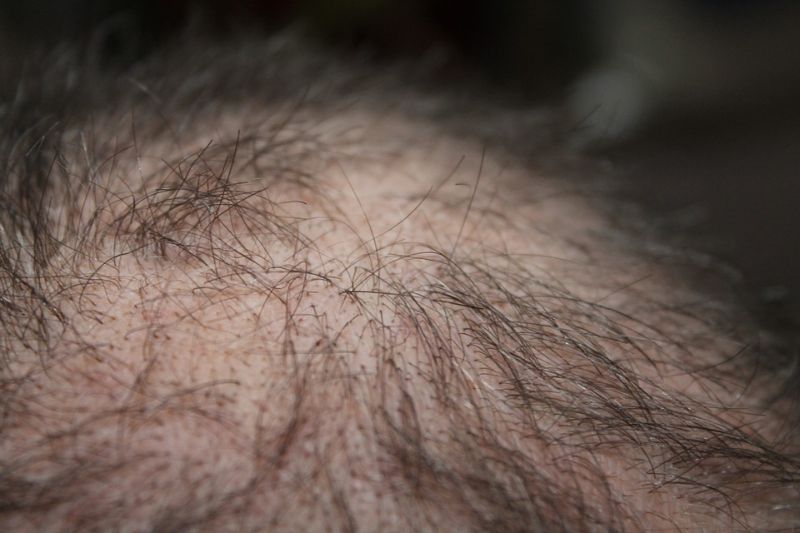 Hair loss is a common condition nowadays. Many people, both men and women, suffer from it. And the reason is usually stress. Now, while argan oil can't prevent stress, it can reduce the harmful damage it does to your hair.
When you notice you're losing your hair, you probably deny the situation is occurring. But accepting the condition is the only way to prevent and handle it. As mentioned previously, argan oil promotes healthy hair growth. If you use it before your hair even starts falling out, it will prevent hair loss as well.
For this treatment, massage the oil on your scalp in a circular motion. Always start at the front, and then work your way back across the head and down each side. Massage for 15 minutes to stimulate blood flow to the hair follicles. Repeat three times per day.
7. Argan oil as a hair mask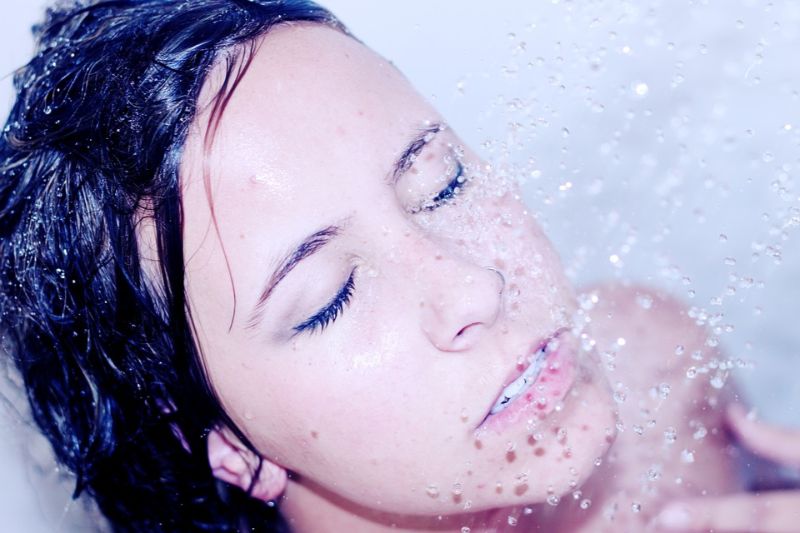 We mentioned previously that it's best to leave argan oil on your hair overnight. Well, that's basically a hair mask. Leaving the oil on overnight is the best way to reap the benefits and get all of the nutrients from the oil.
You can try the treatment the night before a special event, and your hair will look extra silky and smooth. Massage the oil into your hair, and then wrap it in a towel or shower cap. This prevents it from staining your pillow. Wash the oil off in the morning with your regular shampoo.
8. Argan oil for your face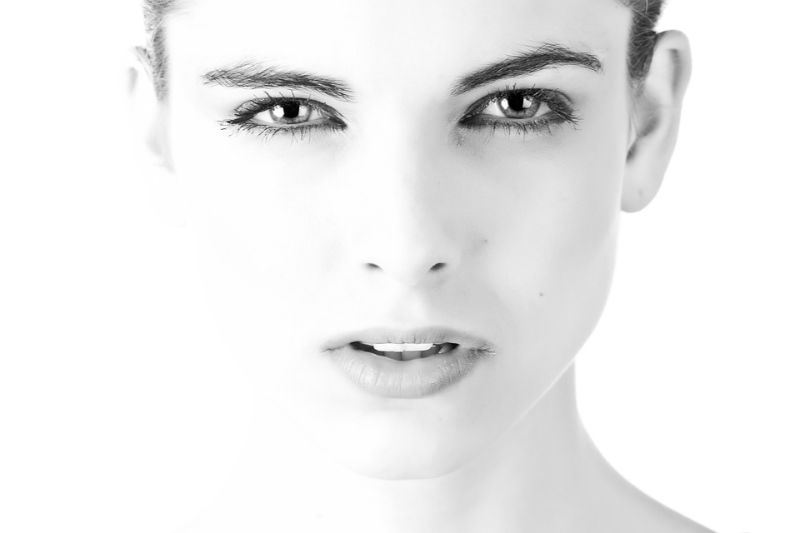 In addition to being beneficial for your hair, argan oil is good for your skin and face. You can apply it on your entire body, but most of the conditions are face-related (acne, for example). And the best part is since it's made from all-natural ingredients, the oil is good for any skin type.
For example, if you have dry skin, you'll benefit from the hydrating and moisturizing benefits of argan oil. And you'll reduce flakiness and itching. Even if you have oily skin, the oil is safe for usage. It's non-greasy, and it won't clog your pores. If you have sensitive skin, you can be 100% sure that argan oil won't irritate your delicate skin.
And by balancing the oil production, argan reduces the difference between dry and oily areas on your face. Here is how to use it.
9. As a moisturizer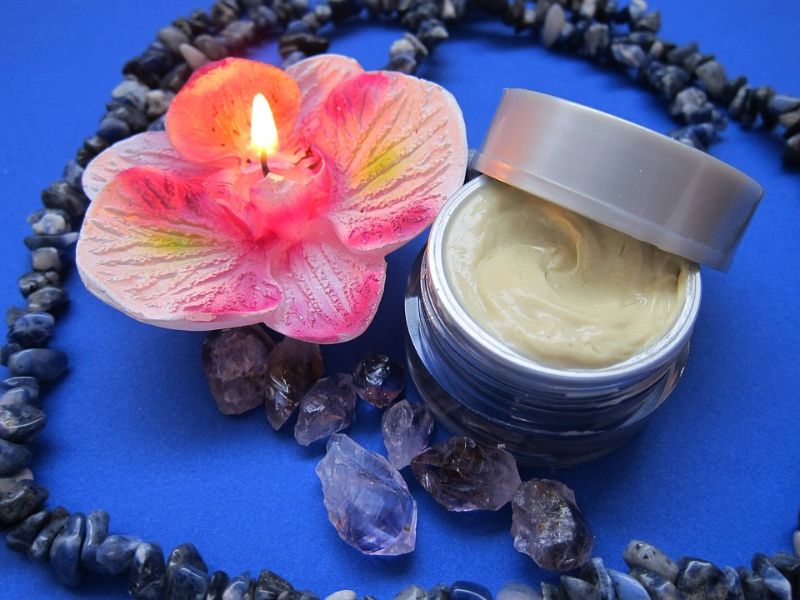 The best way to moisturize your skin is to apply the oil at night. Your skin will quickly absorb the oil, and there will be no residue left behind. Cleanse your skin with a natural cleanser, and then pour a single drop of argan oil on your palm. Warm the oil between your palms, and then apply in a circular motion to your face.
During the winter, you can increase the dosage to two drops, as the climate is dryer. Use it sparingly, not on a daily basis.
10. As a skin toner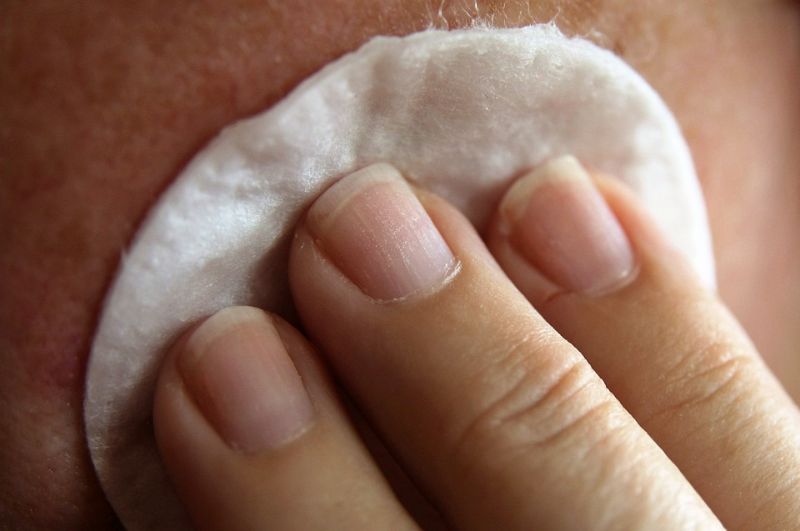 Toning your skin is one of the most important, yet underrated, aspects and steps in the skincare routine. If you want an all-over glow, add a few drops of argan oil to your 8-ounce bottle of toner. You can even make a chemical-free toner at home.
For the latter, pour one cup of boiling water over a green tea bag. Steep for 10 minutes, and then remove the tea bag. Allow the mixture to come to room temperature and add two drops of essential oil. Finish off with 2-4 drops of argan oil and seal it in a jar. Use in the morning and at night after cleansing and before moisturizing.
11. Treat acne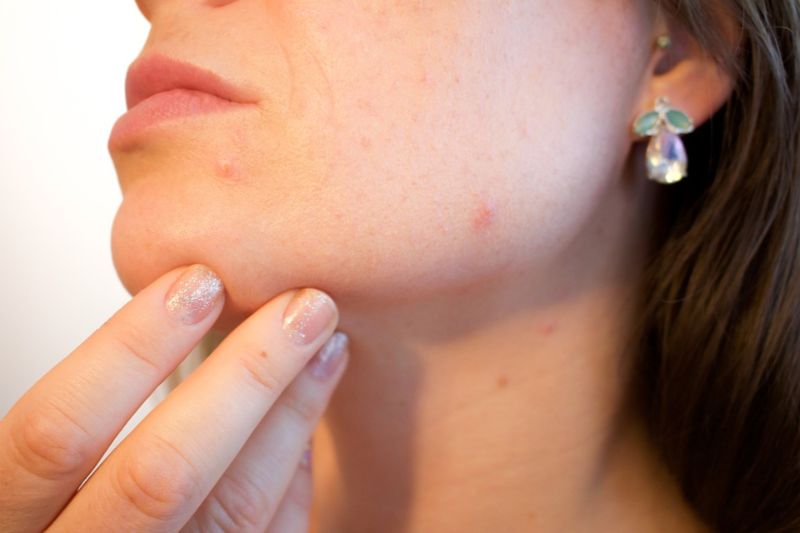 As mentioned previously, argan oil is one of the best chemical-free remedies for acne. If you're suffering from acne, you can be sure argan oil will reduce the sebum levels in your oily skin. And even if acne arises in your 30s or 40s, you can enjoy the benefits of the oil (getting rid of acne is difficult and more challenging when you're older).
Chemicals creams are expensive and do even more harm than good in the long run. Therefore, try a natural product. Just place a drop of argan oil in the palm of your hand and dab it on the problematic area. As an alternative, use argan oil as a moisturizer, and you'll prevent and treat acne.
You can combine the oil with tea tree oil for an even better and more potent solution for your acne problem.
12. As an exfoliating agent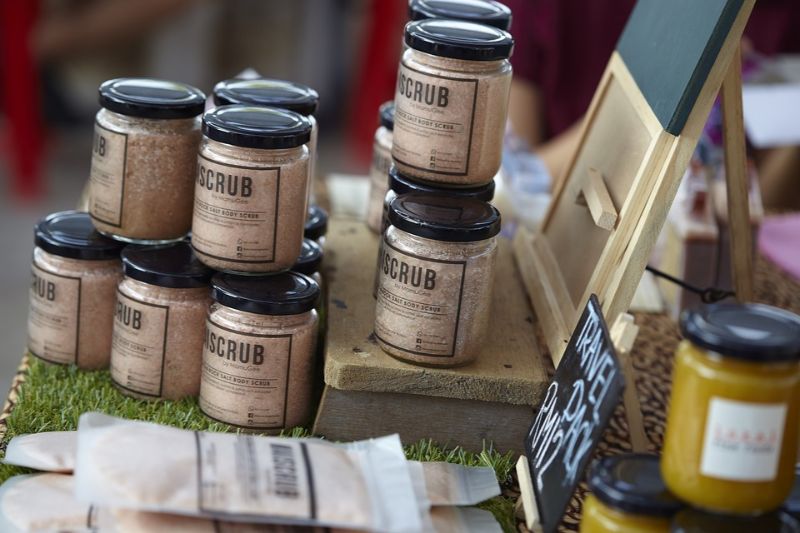 Great news: you can make a DIY exfoliator! It's less expensive than going to the store and buying over-the-counter chemical products. In addition to exfoliating your skin, argan oil also has anti-ageing properties.
For your DIY exfoliating agent, mix 1 tablespoon of brown sugar and a few drops of argan oil. Put the mixture in your hand and then rub it on your face in a circular motion for five minutes. Pay attention to the areas that are dry and prone to acne. Rinse with warm water, and then pat dry.
Repeat the treatment once per week to remove dead skin cells and reduce the appearance of fine lines and wrinkles. Your skin will look fresher and younger. You can even use the same exfoliator for your dry elbows and dry heels.
13. For razor bumps and burns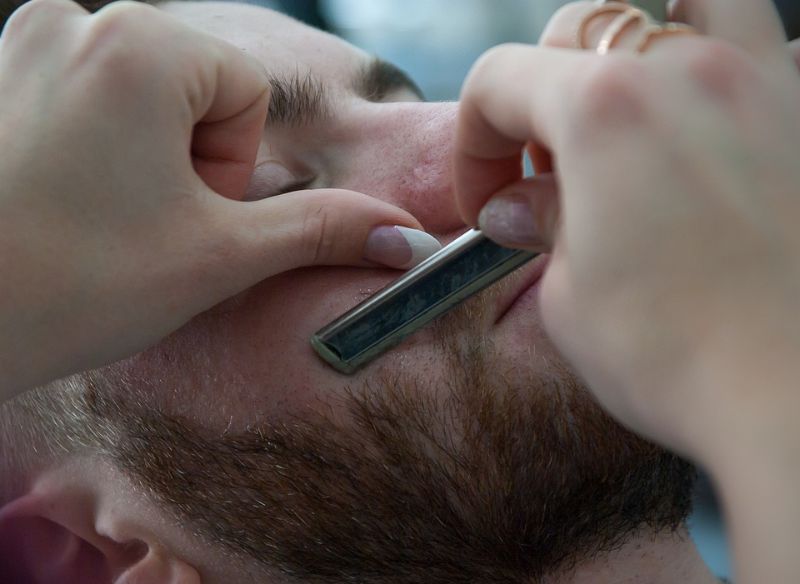 For all the men out there, argan oil can be great to soothe and heal the face after shaving. Women could use the oil for their legs and bikini line after shaving or waxing.
For this treatment, warm a drop of the oil in your hands and massage the affected area. Because of the healing properties of argan oil, the bumps and burns will be gone in a matter of minutes.
14. Lip conditioner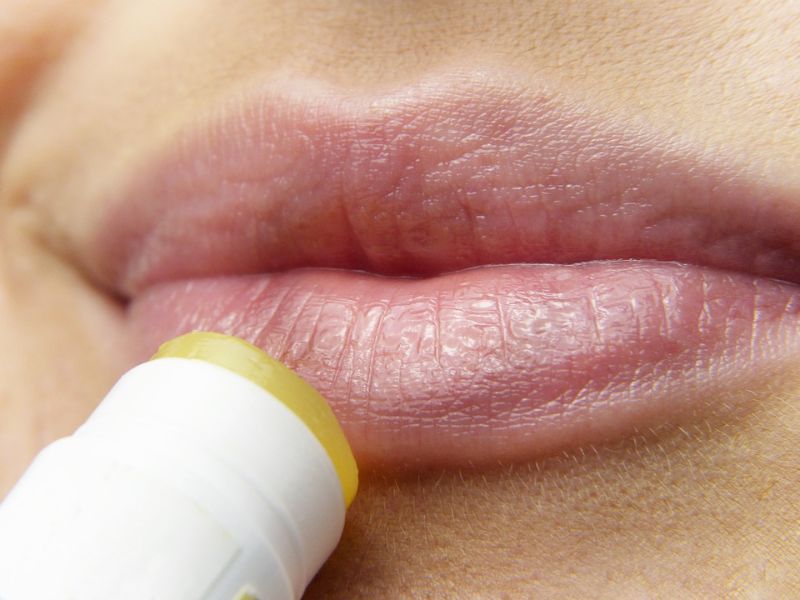 Most of the facial treatments were for your skin. But you can use argan oil on your lips as well. For a lip treatment or a lipstick substitute, rub 1 drop in your hands and apply on your lips. Wipe away any excess oil. Your lips will be soft, smooth, and conditioned. Even more, the treatment helps with cracked lips. During the winter months, argan oil is the best thing you can use for skin and lip treatment.
How to Use Argan Oil?
Now that we know all the benefits and uses on skin and hair, let's talk a bit more about how to use argan oil. And we also need to discuss possible side effects and dosage.
How much argan oil?
If you consume argan oil internally, the proper dosage is 1-2 tablespoons per day. The best way to get your dosage is one tablespoon in the morning and once at night.
When you cook with argan oil, try to cook at the lowest heat possible, since heat can reduce some of its benefits. It's much better to consume it with food or add it to salad dressings.
As for external usage, the dosage varies depending on the purpose of the treatment.
Can I ingest argan oil?
As mentioned previously, yes, argan oil can be consumed. The oil can be used for both culinary usage and cosmetic usage. Because it's rich in vitamin A, E, and C, as well as omega-6 fatty acids and antioxidants, argan oil is quite popular. And you reap the benefits whether you ingest it or use it topically. It all depends on the treatment.
The daily consumption of fat should be 30% of your diet, and argan oil will help you get that dosage with healthy omega-3 and omega-6 fatty acids. The oil comes from mono and polyunsaturated fatty acids, widely considered the healthiest version of fats.
What is the shelf life of the oil?
Nothing lasts forever, and the same applies to argan oil as well. The shelf life of the oil is between three and six months, depending on the type of oil you buy. Therefore, we highly recommend you use it during the first six months.
Keep the product away from direct sunlight and make sure to keep it tightly sealed. Always purchase smaller bottles so that you use them before the shelf life expires. This way, you get the nutrients of the oil without losing any benefits.
How to buy pure argan oil
The cream of the crop is pure argan oil. But you have to be careful. Many manufacturers might try to sell you pure organ oil even though it's not 100% of the real thing. A half diluted mystery is definitely not something you want to buy. Now, other argan oils are good as well, but you need to be careful about what's inside the product you're buying. With that in mind, pay attention to the following things:
There should not be many ingredients in the oil. If there is a long list of chemicals on the ingredients list, it's not 100% argan oil. The scientific name of the oil is Argania Spinosa Kernel Oil (just for your information).
You can't find cheap argan oil. The process of making this oil is difficult, time-consuming, and labour-consuming. Therefore, you need to pay a hefty price to get all the benefits. If you find a brand that's selling a 2-ounce bottle for as low as $15, look elsewhere.
The texture should be smooth and silky. Argan oil is so smooth that it disappears into your skin immediately after application. If it feels sticky, watered down, or slimy, it's just not 100% pure oil.
Finally, it should smell right. Every bottle of argan oil smells amazing—it makes you want to eat it. If the oil smells like nothing or has a very light smell, look elsewhere. It's either fake or completely diluted.
Are there any side effects?
Argan oil is an all-natural alternative to beauty products. As such, the oil poses no risk for side effects. However, it should be noted that it's made from nuts, so if you have any nut allergies, be careful. There have been cases in which argan oil caused an allergic reaction. And while it's not technically a tree nut, you should always test the oil on the inside of your arm to make sure you're not allergic to it.
Argan oil vs. Coconut oil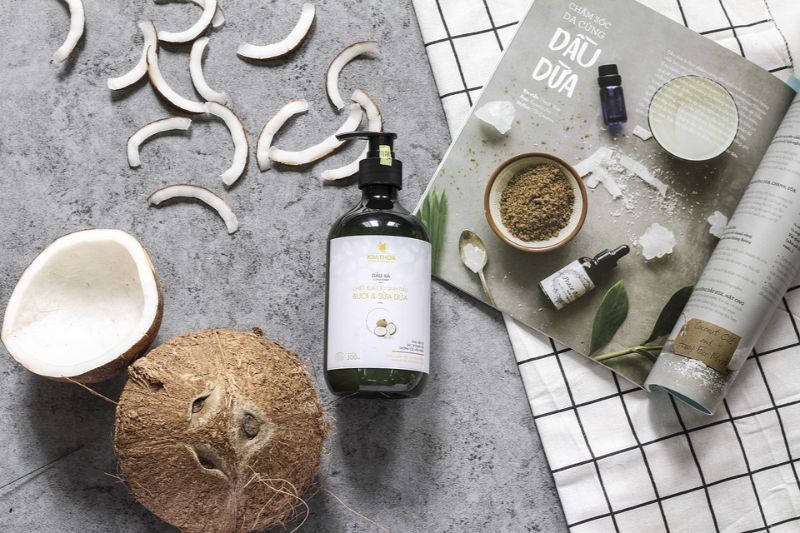 Argan oil is considered one of the best alternatives to coconut oil. But the reality is that both products are great at what they do. It's just that they're designed for different people.
For example, coconut oil is better used as a deep moisturizer for dry and cracked skin, whether on your scalp or body. Argan oil, on the other hand, has many more antioxidants, making it great for anti-ageing treatments and for people with problematic, sensitive, and acne-prone skin.