Using Apple Cider Vinegar as a face wash is inexpensive but surprisingly effective. It is a great skin toner and facial cleanser, and is even endorsed by celebrities like Scarlett Johansson!
The actress revealed in a magazine interview that she uses the formula as part of her regular skincare routine. Considering she could afford the most expensive skin care products on the market, it does position apple cider vinegar in a good light for using on the face to improve tone and cleanse.
So what actually is apple cider vinegar, how is it used as a skin cleaner, and why use it at all? Let's take a look!
Organic Apple Cider Vinegar
Pure organic apple cider vinegar is the product of fermented apple juice. The fermentation time eventually turns the sugars released from the juice into vinegar. Using organic apples keeps the formula natural. The production process does not involve any heating, filtering or pasteurization.
How can you tell apple cider vinegar is good? Cloudy strings around the base of the bottle. Within this compound are a number of beneficial minerals, pectin and enzymes. You should shake before use in order to mix up the elements and distribute them throughout.
Apples are a highly beneficial fruit and when the cider vinegar is produced, substances like malic acid form. This element has antibacterial qualities. It's even antifungal and antiviral. It is these dynamic properties that make apple cider vinegar skin treatments so effective.
Apple Cider Vinegar Face Wash – How To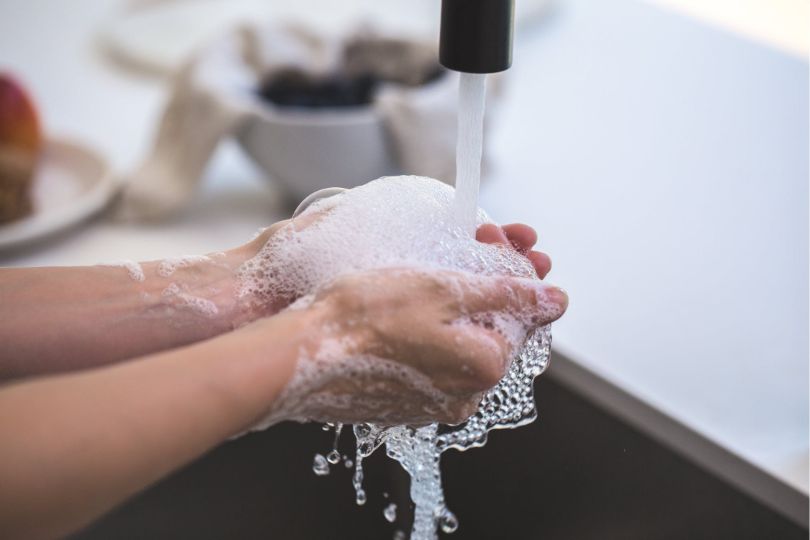 The first time you use an apple cider vinegar skin treatment, it is best to dilute it. It is very potent and can be painful when applying to open pores. That's especially the case for acne scars and pimples that have popped.
The face wash should begin by taking a small bowl and pouring a tablespoon of apple cider vinegar with three tablespoons of warm water. To begin with, the ratio should be three tablespoons of water to one of the vinegar.
This dosage may be increased as the user becomes used to the compound. Experienced users can even use one spoon of the vinegar to one warm water, especially as the skin becomes familiar with it.
If a user is known to have sensitive skin, the ratio should be 1:5. The dilution acts as a beneficial face cleanser by splashing the face with warm water and gently dabbing the apple cider vinegar solution over wet skin.
Apply a gentle upward stroke and cover the entire face and neck. Use a different and clean cotton wool ball for each cheek, and replace for the nose, and again as you dab the forehead.
Once the face wash is completed, leave the vinegar on for around 30 minutes before washing it off. A chemical-free and natural solution cream should be sparingly applied to skin afterwards.
Coconut or Jojoba oils are both goods in keeping the skin in a healthy looking state. And you can use apple cider vinegar on hair, too!
The Benefits to the Skin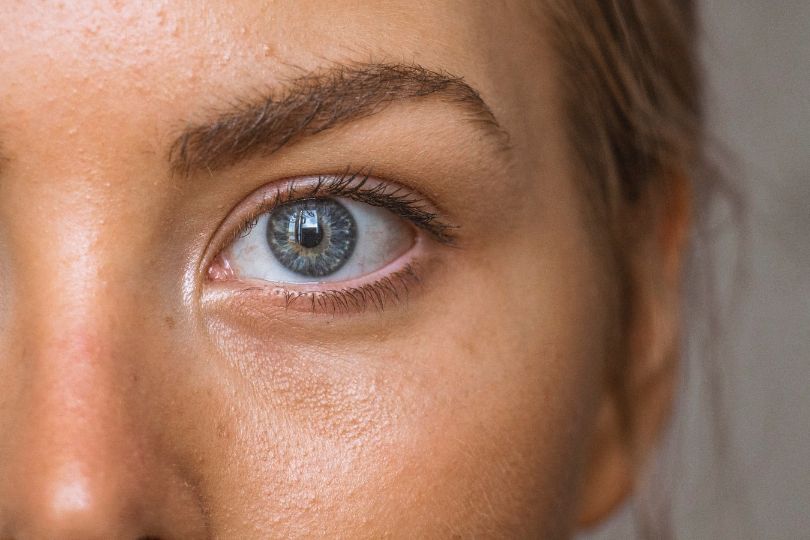 An apple cider vinegar skin solution is highly effective for removing excessive. The antibacterial and antifungal qualities prevent skin infections, which include acne.
It helps to regulate the production of sebum. This allows the skin to stop becoming too oily or overly dry if used on a regular basis. The solution may also help to remove dead skin cells, as it contains strong alpha hydroxyl acids.
Several of the leading brands of face wash lotions claim to have alpha hydroxyl acids in very high levels. However, the levels of this chemical compound are found in much greater quantities in apple cider vinegar. Moreover, the cost is substantially lower.
Apple Cider Vinegar Skin Warts and Age Spots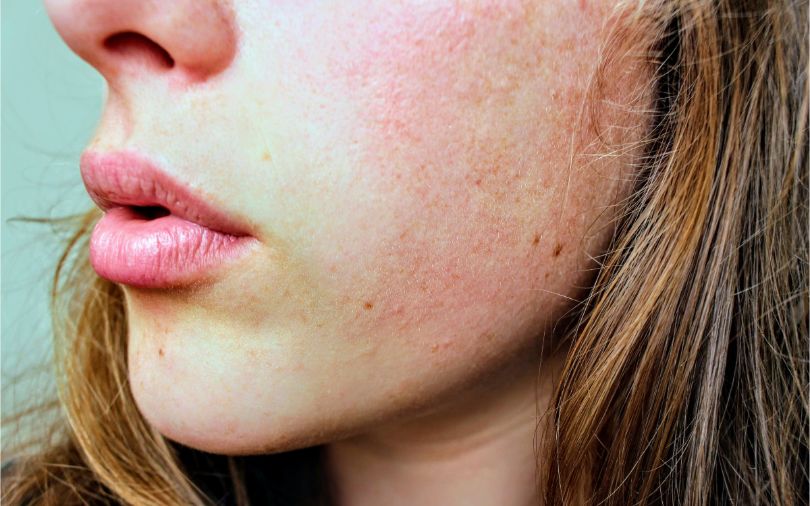 Apple cider vinegar is a great go-to solution for age spots and warts. For age spots, it is best to apply the solution undiluted and directly to the spot.
The even more powerful results, apply orange or onion juice to the mix. But beware: be prepared for the application to sting a little at first.
Warts are treated in an entirely different way. Soak a small part of cotton wool with the solution and tape it to the skin. The band-aid style application should be left on all day.
It is recommended that the band-aid is changed in the evening, before bedtime and worn overnight.
The process of wart removal should take around a week. However, the application should be worn continuously for two weeks. Even after it would appear warts have disappeared, they can still return.
It is likely warts may become black before falling off altogether. This is no cause for alarm. It's perfectly natural.
Can Apple Cider Vinegar Be Consumed Internally?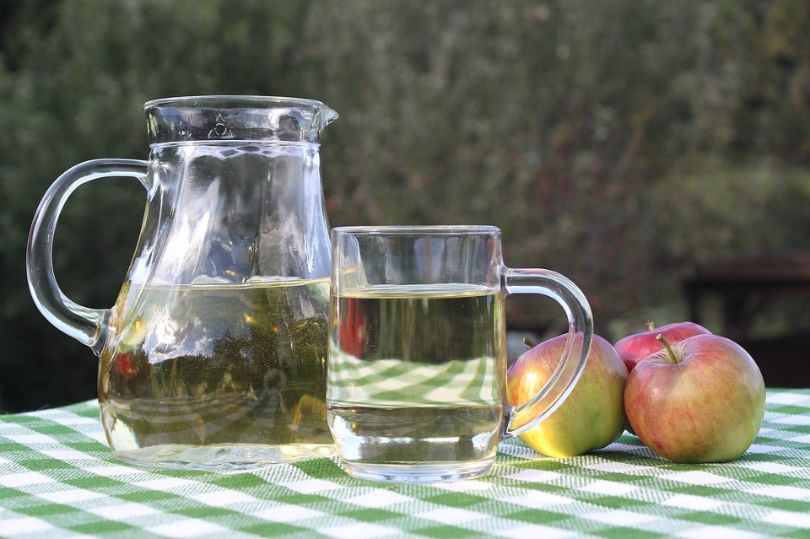 The short answer is yes. What is consumed internally has a far more powerful effect on the body than solution applies externally. The chief cause of bad skin is a poor diet and toxic state of the body in general.
That's why plenty of people use apple cider vinegar for detox. The liver needs to be in good shape and function dynamically to keep the skin looking good.
A liver helps to eliminate toxins from the skin. If a liver is not functioning well, it will fail to eliminate the toxins and the skin will look poorly, pitted and oily.
You can take apple cider vinegar twice a day. You should mix it with water before you drink it. This prevents any issues in the long term because the water neutralizes the acidity of the vinegar.
The best time to take it is first thing in the morning and again in the evening, one hour before bedtime.  It will take some time for the skin cells to regenerate.
So, one should not expect to see results in the first week. However, after a month or so, there are many reports from consumers that overall skin tone and complexion look greatly improved, whether you use it on your face, your body or even your feet.
Apple Cider Vinegar Skin Treatment: Yes or No?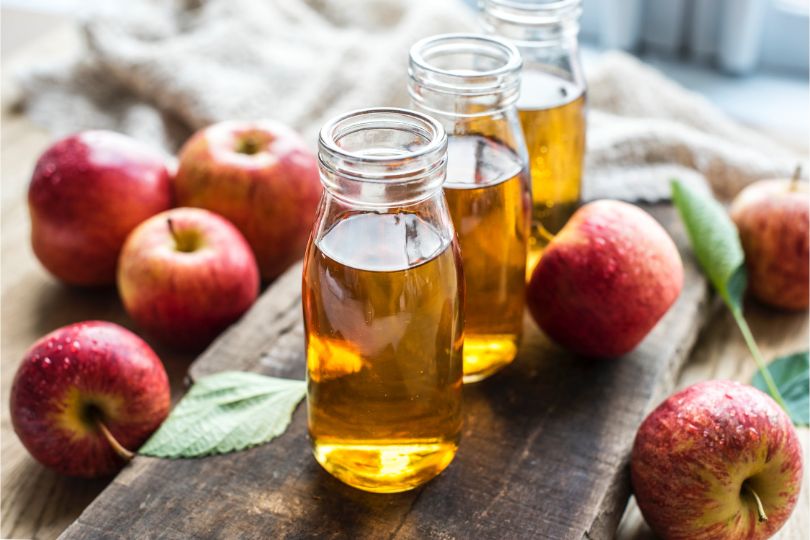 The benefits of apple cider vinegar to the skin should be a good reason to give this a try. There are other benefits too: controlling blood sugar, aiding in weight loss and improving bowel activity.
In summary, it's worth at least a month of experimentation to look good and feel better.
Here's what you should read next: 30 Quick and Fun Uses for Apple Cider Vinegar