Detox is one of the best-kept secrets in the world of weight loss, fitness, and healthy living. Professional athletes perform a detox on a regular basis. Even Beyoncé's lemon diet is a detox plan, in essence.
Today I want to talk with you about the apple cider vinegar detox diet. ACV is one of the best ingredients for a detox plan since it is rich in vitamins, minerals, and enzymes. The only thing you need to remember is that you want raw apple cider vinegar, not the processed, refined version.
I will talk about the benefits of ACV later, and we will also touch on topics such as how much ACV you need, what to do to improve the results, and, of course, a "magic" drink to make it all happen.
How Much Apple Cider Vinegar You Need Daily?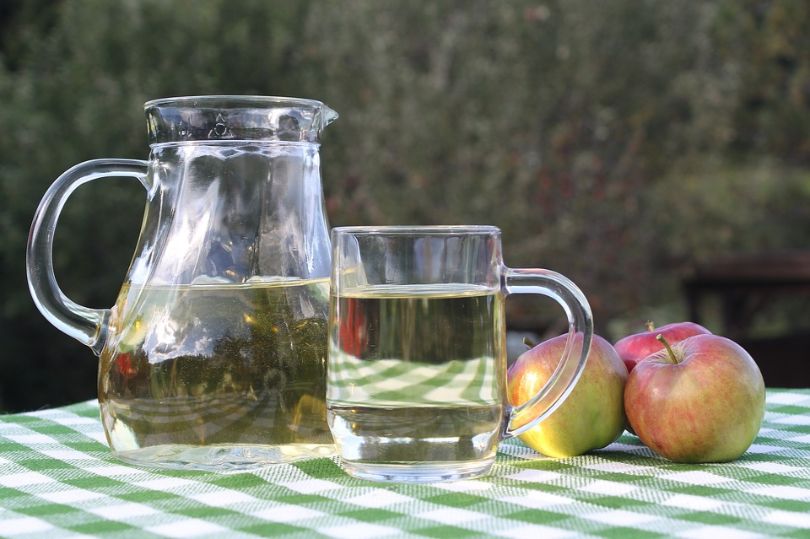 Consuming just a spoonful of apple cider vinegar on a daily basis is great for a detox. Just one tablespoon per day, be it in salads or anything else, will get you the health benefits you seek.
When performing a colon cleanse, on the other hand, experts recommend at least 3 teaspoons of ACV per day. If you can't stomach the bitter taste of apple cider vinegar, you can mix with its water and honey.
However, in order to help you perform the apple cider vinegar detox plan, I will give you a "magic" drink that tastes superb.
The "Magic" Drink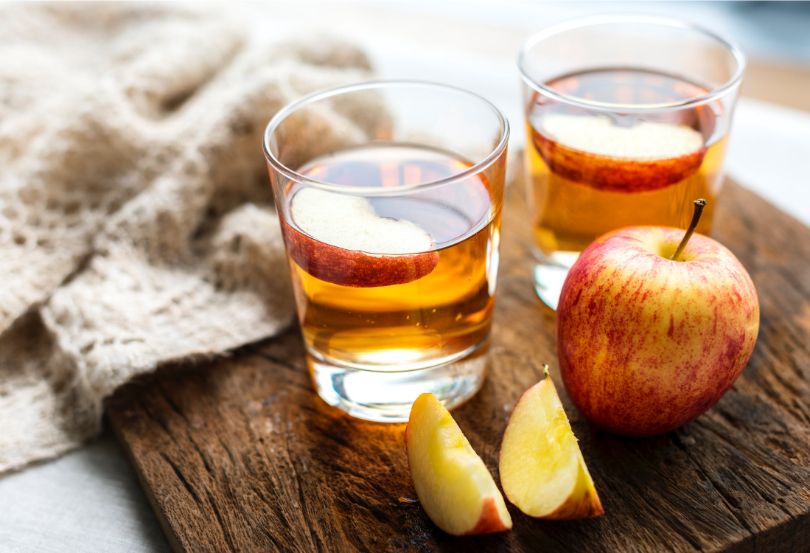 For this drink, you'll need the following ingredients:
4 tablespoons apple cider vinegar
12 ounces of water
1 teaspoon ground cinnamon
1 lemon, squeezed
1-3 apple slices
4 tablespoons raw honey
1 pinch cayenne pepper
Ice
How to make it:
Mix all ingredients in a medium-sized bottle.
Add the apple slices and some ice.
You will get two full glasses of the beverage. Drink one in the morning and one in the evening before going to bed.
Apple Cider Vinegar Benefits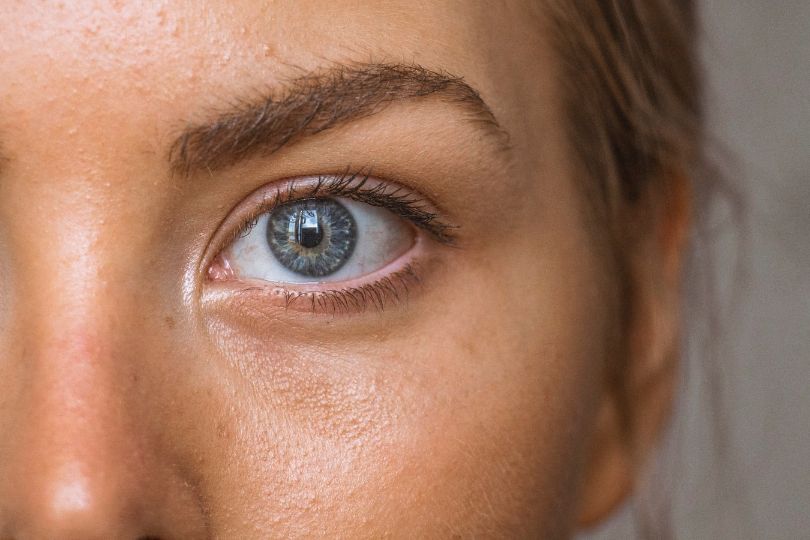 People often ask me why I love apple cider vinegar so much. And why I recommend it as much as possible to others. Well, there are multiple benefits of consuming apple cider vinegar.
I touched on this a bit at the beginning, but let's take a deeper look at all the benefits you get from consuming ACV.
Apple cider vinegar improves the digestive system. Your body is able to break down digestive enzymes easier, which in turn improves the absorption of nutritional enzymes. To put it simply, consuming ACV makes it easier for your body to absorb minerals and vitamins from the food you consume.
ACV aids in the cleansing of lymph nodes, breaking up mucus in the body and enabling better lymph circulation.
ACV is an acidic solution, which balances the pH value of your body. In essence, consuming apple cider vinegar manages the way your body smells. Think of it as a natural deodorant. You've probably noticed that some people don't smell good, no matter how often they shower or the perfume they use.
ACV kills harmful bacteria in your body, paving the way for good bacteria to perform better.
In terms of weight loss, apple cider vinegar helps in two ways. First and foremost, ACV lowers blood sugar levels and fights diabetes. In addition, ACV makes you feel full, eliminating cravings for junk food.
But most importantly, apple cider vinegar lowers cholesterol, which essentially reduces the risk of heart and cardiovascular diseases.
Apple Cider Vinegar Regular Drinks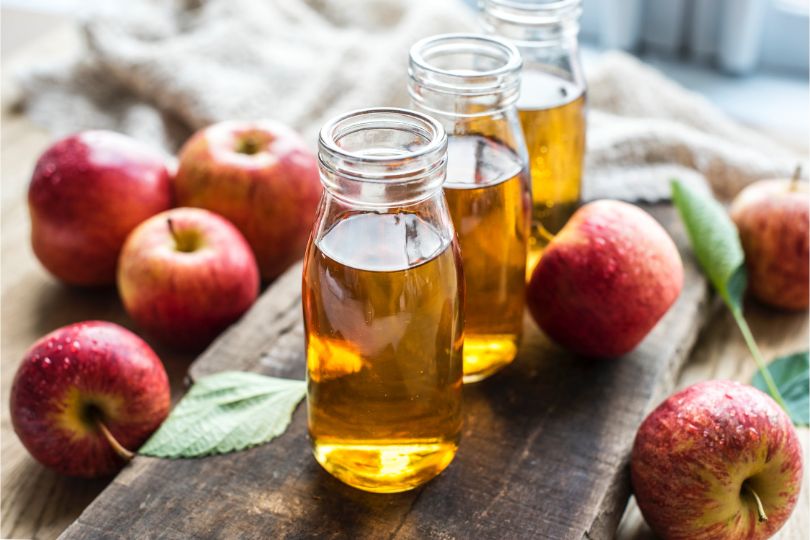 The "magic" drink I showed you before is not the only way to consume ACV. There are many other ways to improve the bitter taste of ACV. And while there is no real "magic" drink, at least not one that will solve all your problems, the drink I showed you earlier comes close.
But I also know that there are people who love to keep things simple, so I'll also show you a couple of simple apple cider vinegar drinks.
Lemonade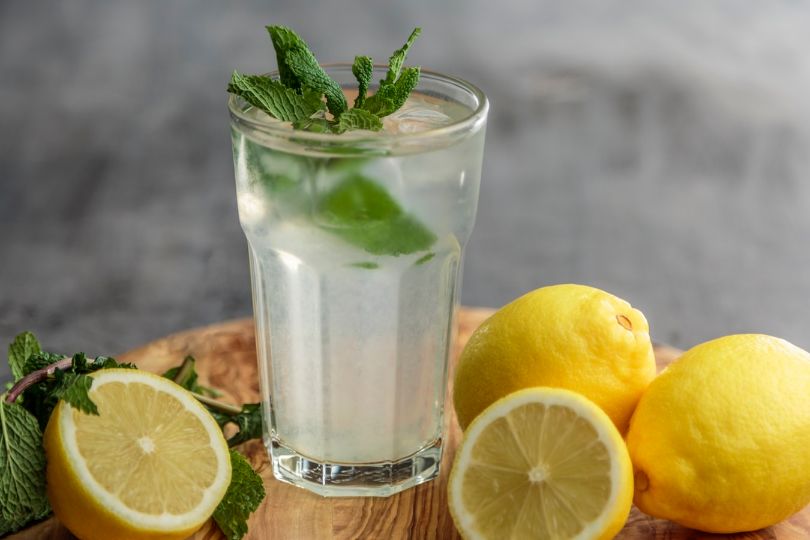 For example, you can make an apple cider vinegar detox lemonade by combining 2 tablespoons of ACV, 2 tablespoons of fresh lemon juice, and 1 cup of water. Drink this detox drink in the morning.
Make sure to consume it on an empty stomach, before you eat your breakfast. You will get an instant boost to your metabolism and you'll curb your appetite. You don't think of an unhealthy breakfast, that's for sure!
Grapefruit and ACV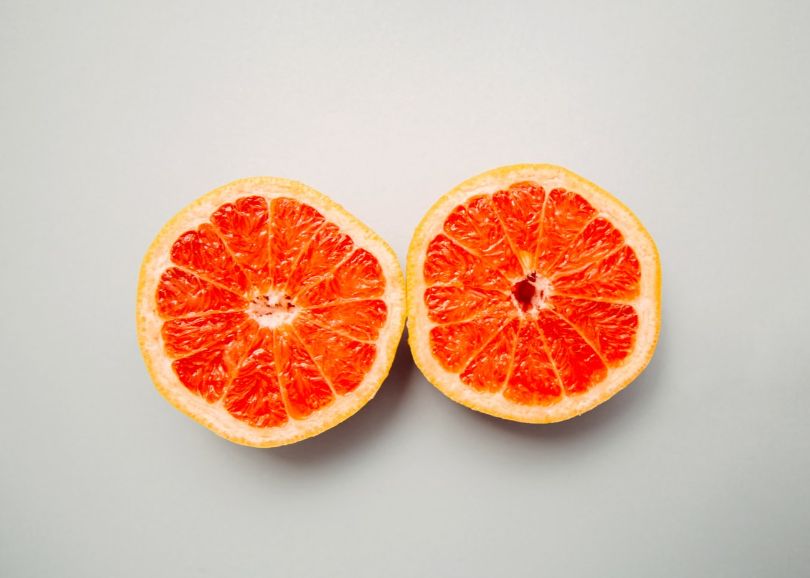 This drink is a bit more refreshing than others. You need 2 tablespoons of apple cider vinegar, 1 tablespoon of raw honey, and 1 cup of fresh grapefruit juice.
The grapefruit provides a sweet tanginess that matches the acidity of ACV perfectly. And even more importantly, this drink is packed with vitamin C to further improve and boost your immune system.
I would also recommend this beverage for reducing inflammation and losing belly fat.
Bloody Mary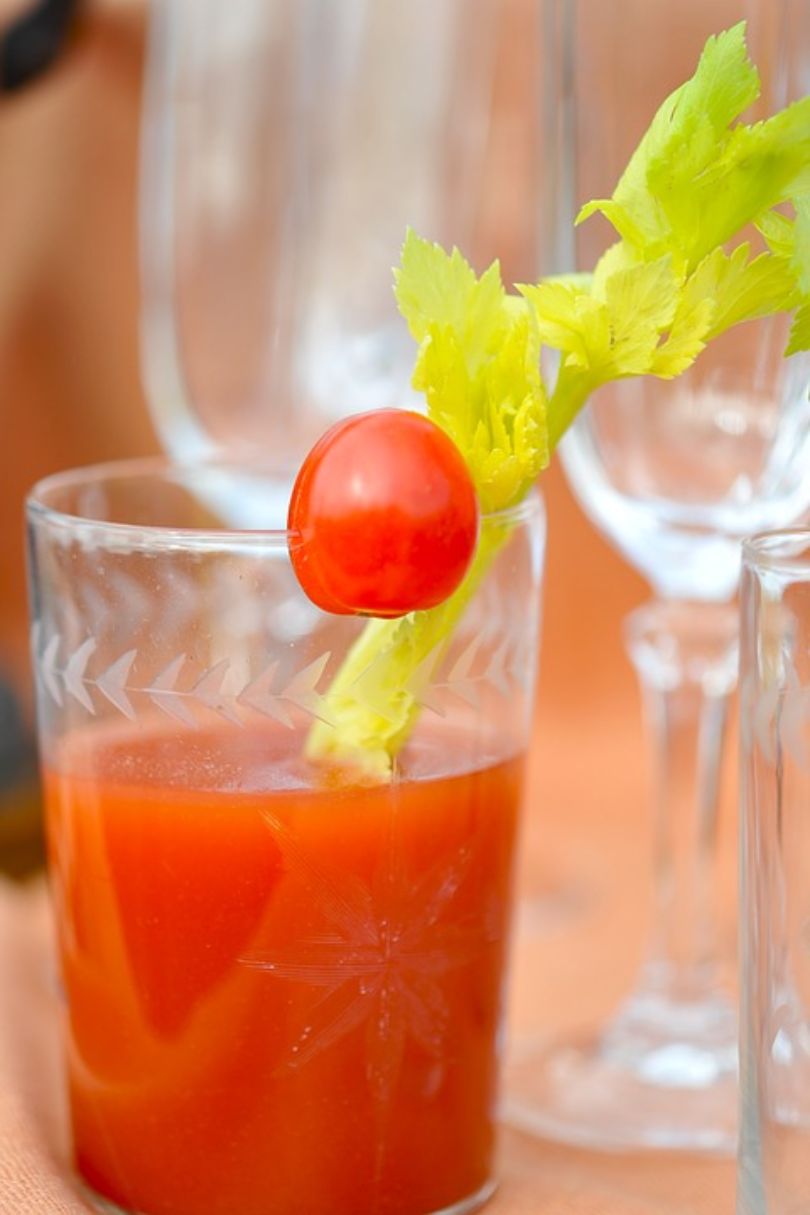 I'm sure you know about the Bloody Mary cocktail. Well, this is a healthy take on the classic tomato juice cocktail.
For this recipe, you need 1 cup of low sodium tomato juice, 1 tablespoon of horseradish, 1 teaspoon of lemon juice, 2 tablespoons of ACV, and 2 dashes of Tabasco sauce. I must warn you—it might be hot and spicy. But if you can stomach it, cheers!
Apple Smoothie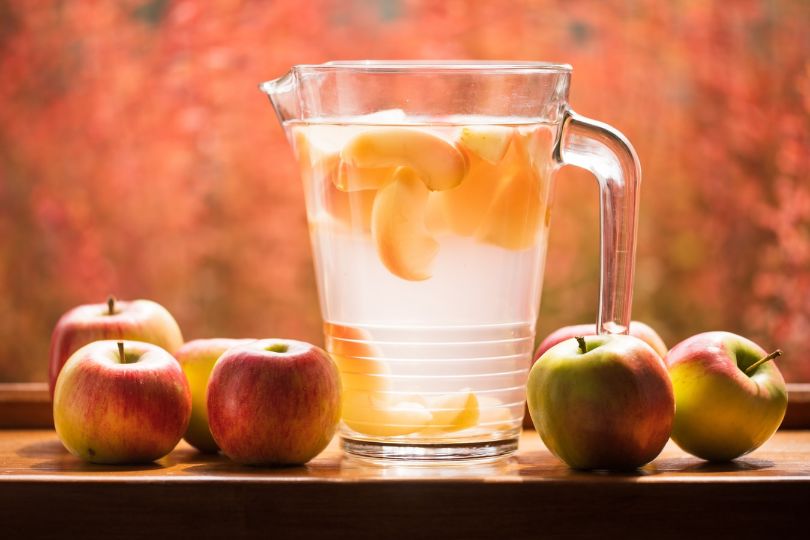 You might be wondering why I would want more apples with an apple cider vinegar. Well, for an even healthier take. And besides, this smoothie is something you can consume any time of day.
You need 1 apple, ½ cup of water, 1 teaspoon of cinnamon, 2 tablespoons of ACV, and 10 drops of vanilla stevia. Put all ingredients in a blender, and enjoy the drink.
Cranberry and Orange Mix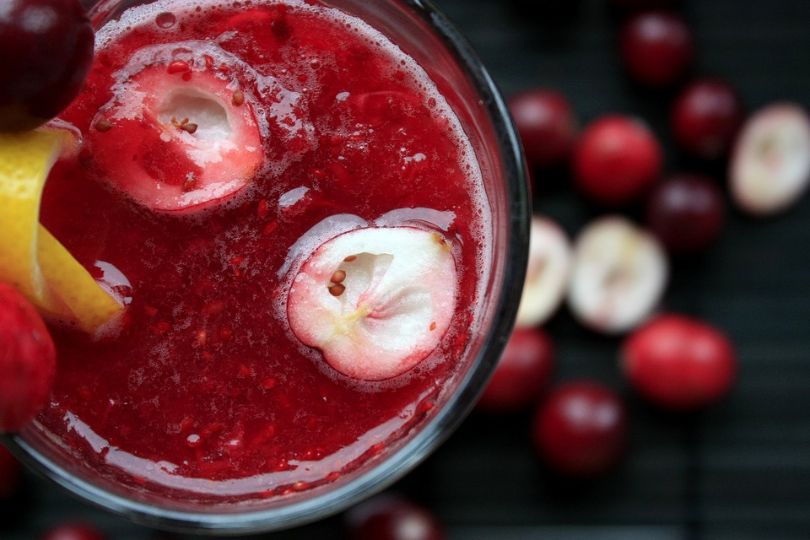 This is an antioxidant-rich beverage for which you need 2 tablespoons of ACV, a ¼ cup of cranberry juice, one orange (squeezed), and a ¾ cup of water. You can try this delightful juice at any time of the day, but I recommend drinking it in the afternoon as a snack.
Stir all the ingredients, and drink up.
Why Detox?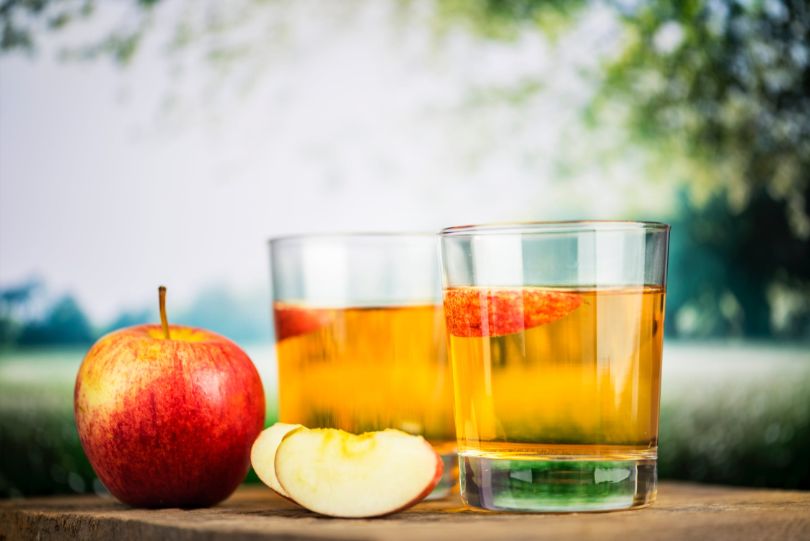 We are now at the most important question. Why should you even perform an apple cider vinegar detox? Well, the main advantage of detoxifying your body is to slow the ageing process.
All those toxins that have accumulated in your body make you age faster. And the results are noticeable on your skin. You see wrinkles and other signs of ageing. Performing an apple cider vinegar detox every once in a while will prevent that.
Now, your body has its own detox process. That includes the bowels, the skin, the kidneys, and the liver. But it is up to you to provide your body with the required ingredients to perform a full detox.
I would also like to note a few other things. In addition to performing a full detox plan, you should also exercise regularly. Sweating is another way to remove harmful toxins that have accumulated under your skin.
Regular showering is another way to purify your body. And last, but not least, make sure to stick to a healthy diet. That way, you prevent toxins from even entering your body.
Here are the other amazing benefits of ACV:
Apple Cider Vinegar Skin Home Remedies
Apple Cider Vinegar Dandruff Treatment