"You can't beat beets!" In fact, beets are considered to be one of the most nutritious of all foods. Firstly, they are chock full off essential nutrients. Beets contain Vitamin B, manganese, iron, copper, and potassium to name just a few. And because they are so chock full of nutrients, they hold a wide variety of health benefits. According to research beets can:
Improve blood pressure.

Reduce your risk of heart disease.

Improve your stamina.

Improve brain functioning.

Detoxify your liver.

Help to fight against chronic disease.

Help you beat irregularity and constipation.

Boost your libido.

Prevent and treat inflammation.
Unfortunately, while beets are one of the most nutritious of all foods, they are also one of the most underestimated. Most people don't eat as many beets as they should. But if you're interested in adding more beets to your diet, one of the best ways to do so is to turn it into juice. And the best part? You can follow a beetroot juice recipe with or without a juicer! Here are some of our favourite beetroot juice recipes:
Purple Punch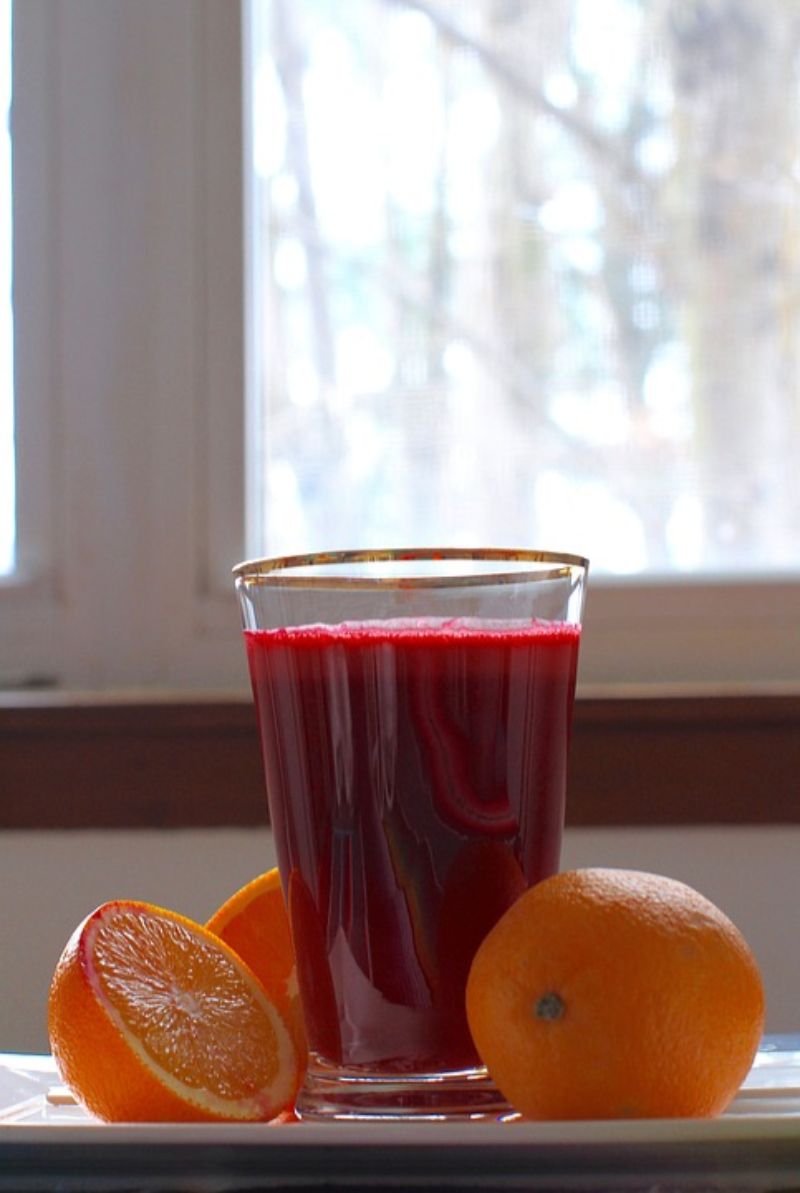 If you want to add more antioxidants in your day, the trick is to go purple. Purple fruits and veggies are full of antioxidants. And the best part is that they taste delicious when mixed together in a juice. The grapes, plums, and beets provide this drink with natural sugars to help keep it sweet. At the same time, they provide the fibre that will help to build your energy throughout the day. In addition, this amazing punch will provide you with all of the nutrients needed by your body.
What you need:
Two cups of purple grapes.

1 Large Beetroot.

2 Purple Plums.

Ice.
How to make it:
Peel the beets and run them through your juicer.

Peel the plum and cut out the heart. Add remaining plum to your juicer.

Add grapes to the juicer.
Enjoy the benefits of this beetroot juice recipe, along with:
Grapes – Purple grapes come loaded with antioxidants. They have also been known to aid in anti-ageing, boost brain power, and hold anti-inflammatory properties. Research also shows that they are good for the eyes, and even the knees! 
Plums – The health benefits of plums could take up an entire another article. But to start, they can help to improve cardiovascular health, fight cancer cells, and lower cholesterol levels. Plums can also improve blood circulation, aid in weight loss, and combat diabetes. Want more? They support your immune system, improve bone health, and fight signs of ageing. And really, the list of benefits goes on and on.
Beet-a-colada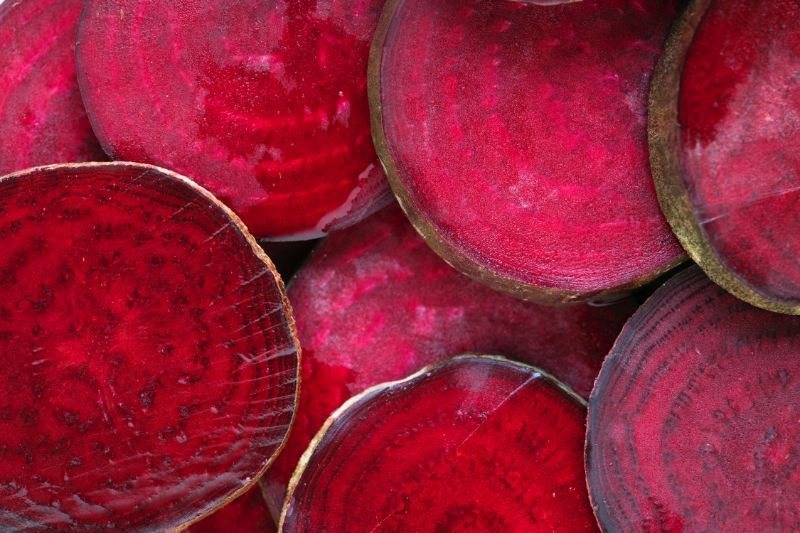 Okay, so you probably don't want to add alcohol to your healthy drink. But that doesn't mean you can't enjoy a non-alcoholic version. Why will you love our beet-a-colada? It's cold, exotic, and refreshing! It's also packed full of antioxidants, vitamins, and healthy fats.
What you need for this beetroot juice recipe:
4 oz of coconut meat (the white part of the coconut).

1 beetroot.

Ice.
How to make it:
Cut your pineapple into small pieces. Add them to your juicer.

Remove pineapple juice and add ice.

Run your beetroot and coconut through the juicer.

Add juices together and enjoy!
Enjoy the benefits of:
Coconut – If you are up with the latest health trends, you probably aren't a stranger to the benefits of coconut oil. Well, the benefits of coconuts are similar. Coconuts help to support immune health, provide energy, and improve digestion. They also help to protect from disease, improve heart health, and protect against infection. Coconuts are also beneficial for weight loss.
Pineapple – Not only is pineapple delicious, but it can also help to boost the immune system and aid indigestion. In addition, pineapple strengthens our bones, reduces inflammation, and aides against coughs and colds.
I-Need-A-Vitamin-Kick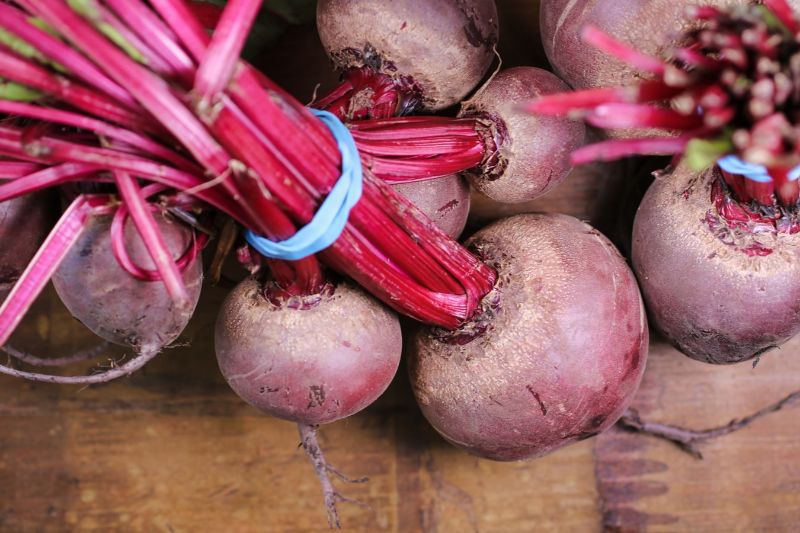 When you're in need of a dose of Vitamin A, this awesome beetroot juice recipe can be your new go-to! Vitamin A plays a huge role in keeping our eyes and skin healthy. Carrots are full of Vitamin A, so we added them to this delicious juice. As an addition, we decided to boost our Vitamin C levels with some tangy and delicious oranges. Whether you are looking for a drink to quench your thirst, give you a daily dose of fibre, or give you a kick of energy in the morning, this is the one to do it!
What you need for this beetroot juice recipe:
How to make it:
Add beets and carrots to your juicer.

Use a squeezer to extract the juice from your oranges.

Mix together.

Add ice.

Enjoy!
Enjoy the benefits of:
Oranges – An apple a day keeps the doctor away – but what about an orange? According to research, oranges can help with that too! In fact, they can reduce your risk of stroke and cancer. They can also help to lower your blood pressure and improve your heart health. In addition, they can lower blood glucose levels for diabetics.
Carrots – You probably aren't stranger to the term "eat your carrots if you want to grow big and strong!" Now let's get one thing straight – eating your carrots isn't going to turn you into the hulk. With that said, you can definitely benefit from adding them into your diet.  Carrots are full of antioxidants. In fact, that is where they derive their colour from. One of these anti-oxidants is beta carotene and has been shown to have numerous health benefits. Beta Carotene can help to improve immunity, protect skin and eye health, and fight against free radical damage. Carrots can also decrease your risk for heart disease and stroke, protect brain health, and fight against cancer.
Of course, this is not an extensive list of all the fantastic beetroot juice recipes out there – it's just some of our favourites. Feel free to get creative and add your own fruit and veggie combinations to create the perfect blend for your tastebuds!