During most of our childhood, we dreamt of living on tree houses as an exciting way to escape our parents' call for lunch.
But when we grew up, this developed into greater fantasies. We fancied of spending time with a significant other up on a tree house or relaxing on it in solitude.
Either way, this list of fairy tale-like tree houses around the world will rekindle our past daydreams. You might want to buy your plane tickets and fly to these countries after scrolling through each fascinating photo.
1. Three Storey Tree House in Canada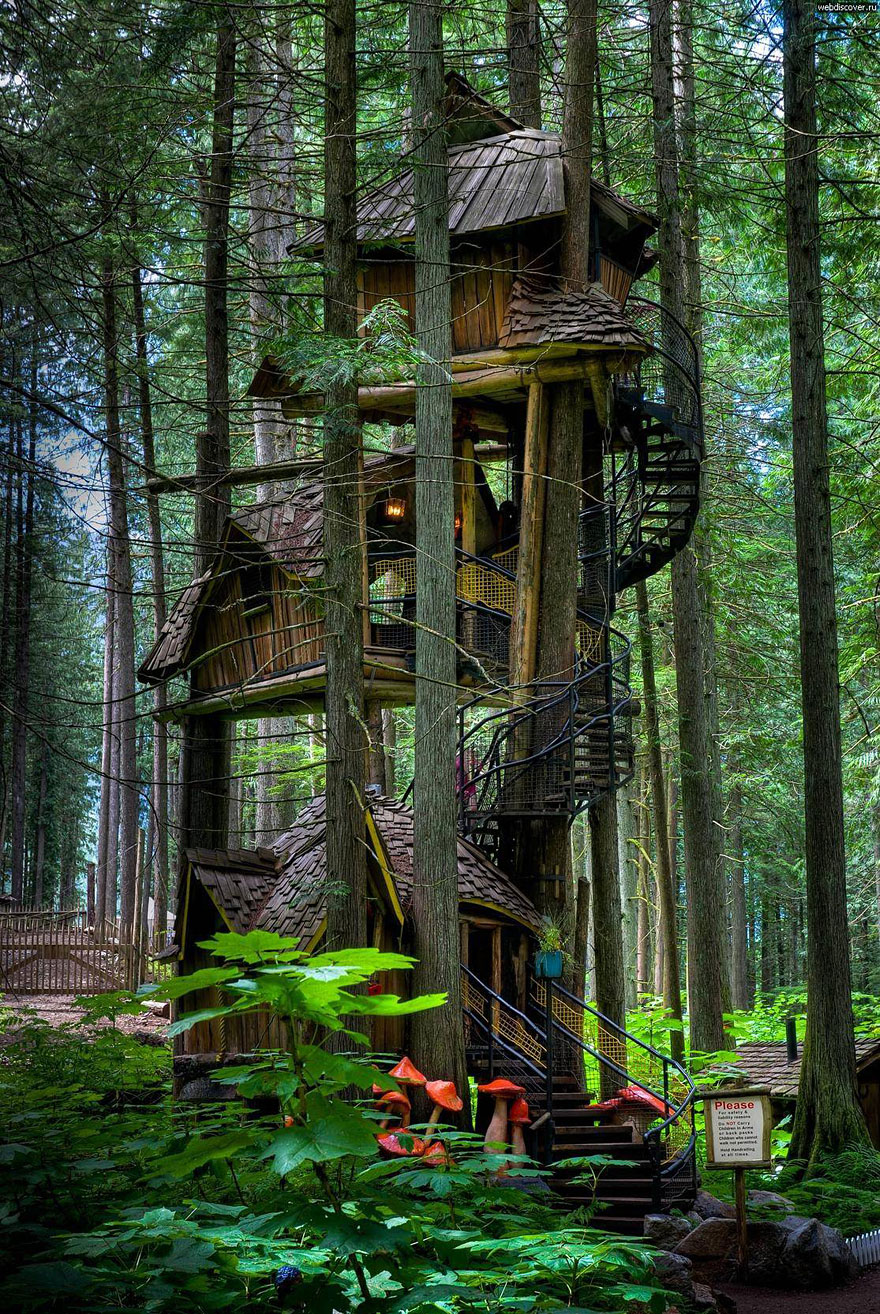 This three-storey house up on a tree in British Columbia, Canada is the tallest one in the country. Its vintage and dwarf house design is everyone's dream of getting into.
2. The Hemloft Tree House in Whistler, Canada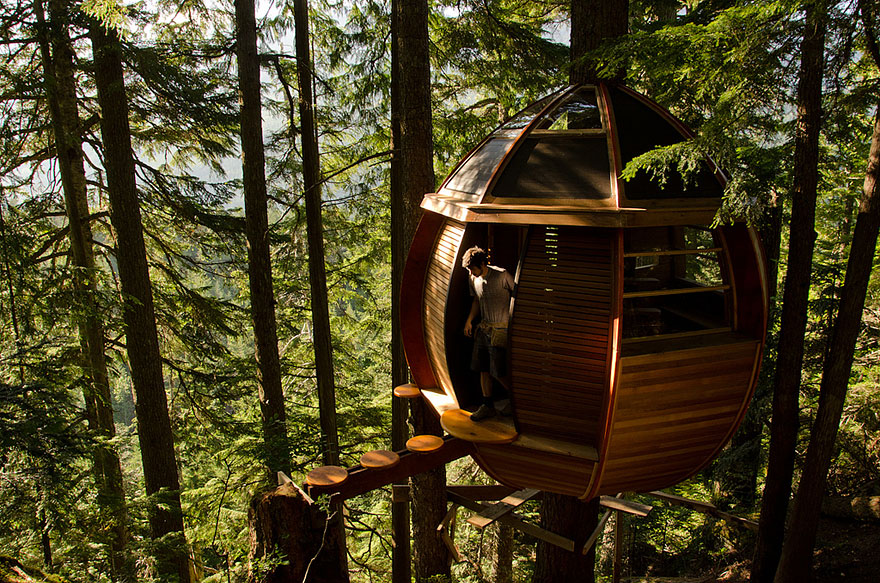 Software developer Joel Allen decided to become a carpenter and fulfill his dream of building "something cool" at the age of 26. His tree house design is only a personal project, never expecting that it will be featured in international design magazines.
3. Minister's Tree House in Tennessee, USA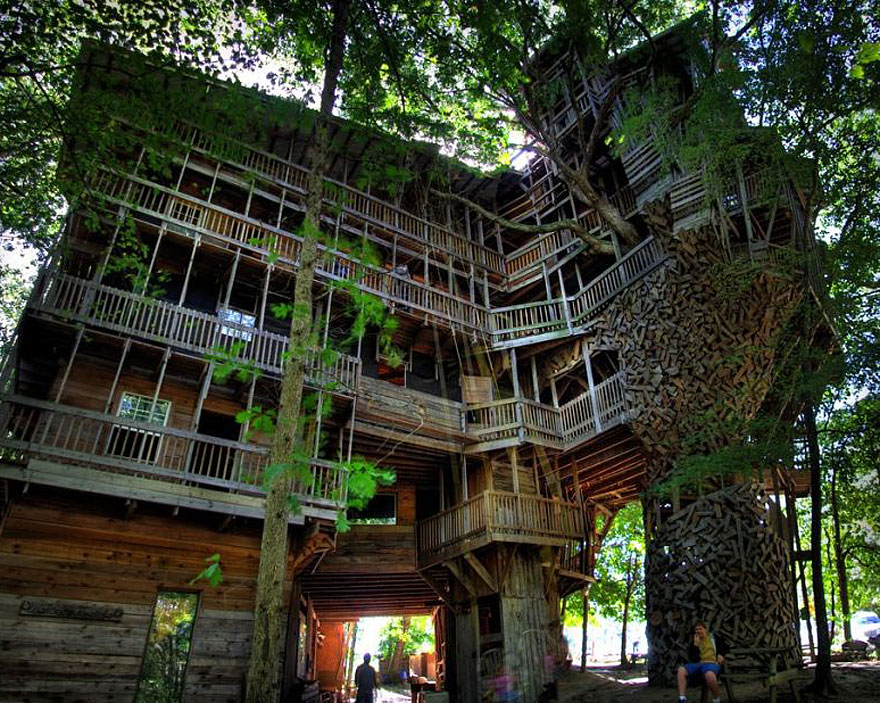 This extravagant tree house in Crossville is 100 feet tall. It is so far the tallest in the world and it was solely built out of reclaimed wood by landscaper Horace Burgess.
4. Eco-Friendly Finca Bellavista Treehouse in Costa Rica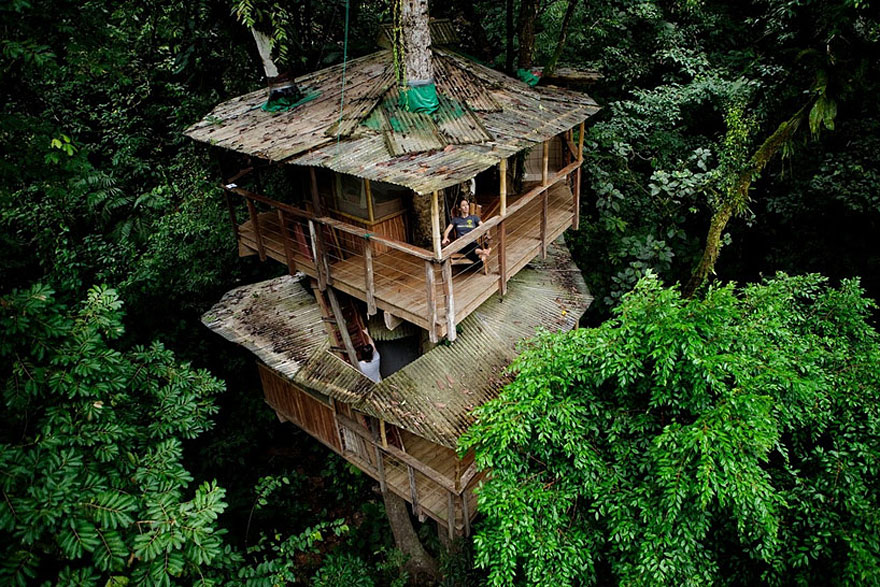 Finca Bellavista tree house community in Costa Rica includes this amazing two-storey house on a tree. At present, this self-sustainable and eco-friendly community takes up more than 600 acres. Its parts are brilliantly connected by suspension bridges.
5. Nasu Tea Tree House in Japan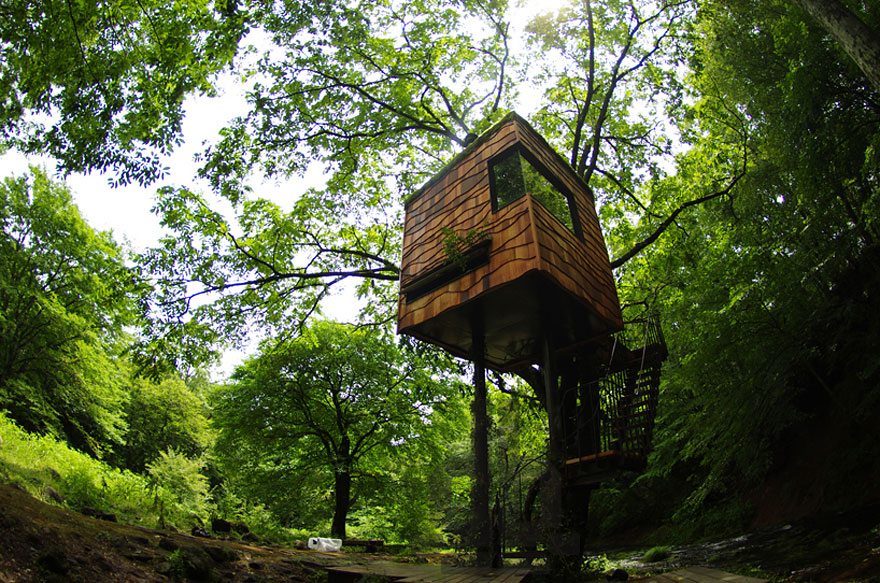 Japanese designer Takashi Kobayashi crafted this house to "break down the feeling of separation that exists between humans and nature."
6. Mirror Tree House in Sweden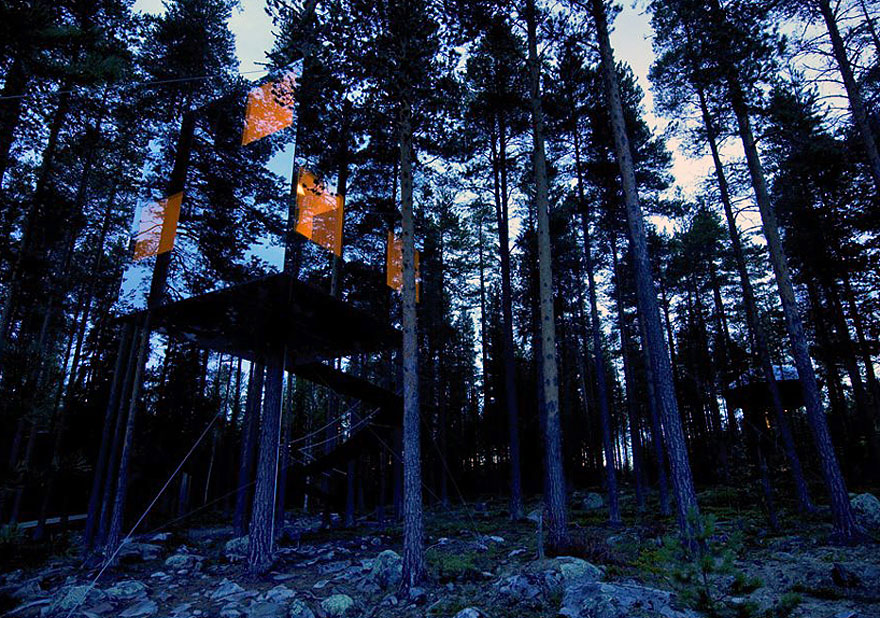 This house on trees in the North of Sweden is almost invisible with its entirely mirrored walls. Tham and Videgard designed it as part of the Tree Hotel project. It may look cool, but birds find this invisible. You know what comes next then.
7. Tree House in Muskoka, Ontario, Canada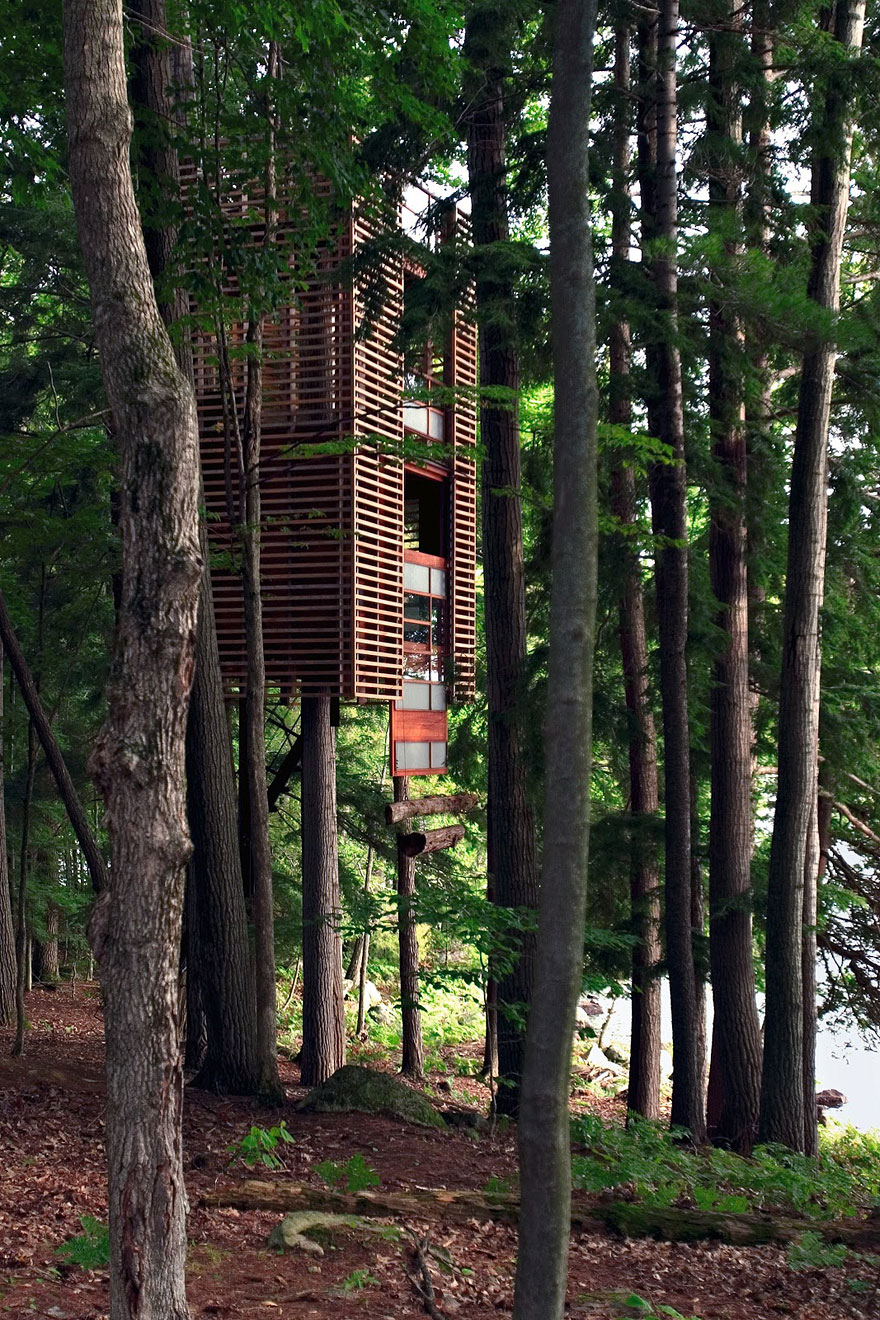 Canadian designer Lukasz Kos, formed this "4Treehouse" build around four trees over Lake Muskoka in Ontario. It looks like a giant stilted Japanese lantern floating in the air.
8. Yellow Tree House Restaurant in New Zealand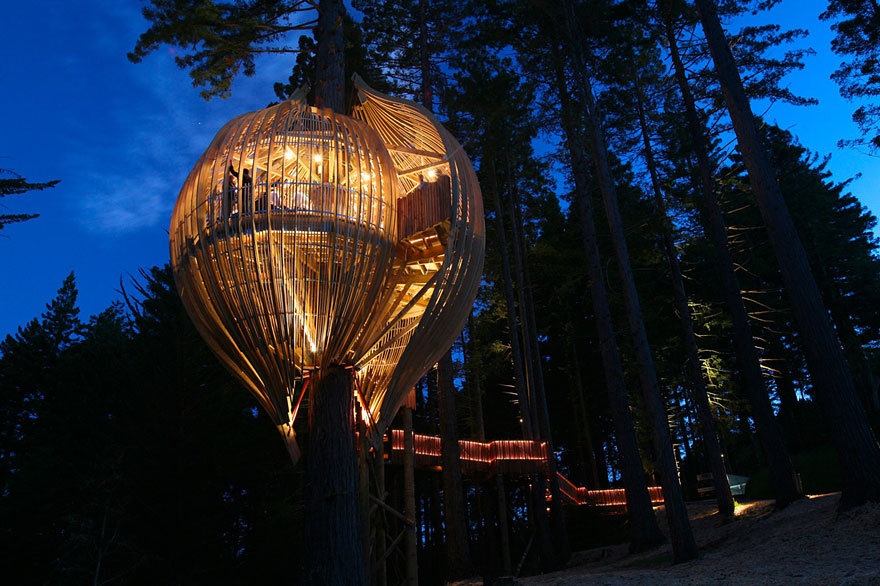 Magical experience! This tree house which looks like it was amazingly wrapped around a tree in Auckland will give you a great dining experience. It can actually house up to 18 guests at a time.
9. Treehouse in Seattle, USA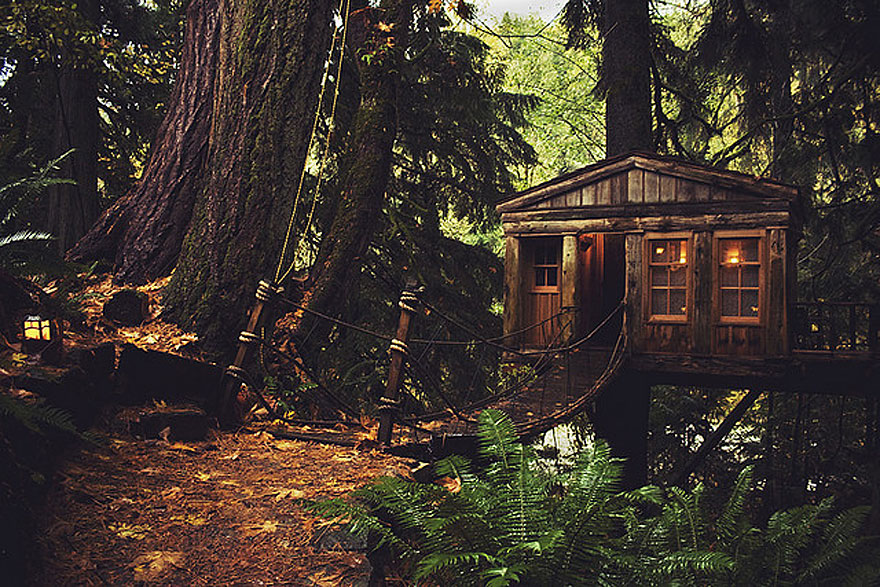 Adding to its fairy tale effect, this enchanting tree house in Seattle is connected to a hanging bridge.
10. The Bird's Nest Tree House in Sweden
The Swedish bird's nest is also part of the Tree Hotel project which aims to confuse the birds, or so I think. Despite of looking purely like a massive nest on the outside, it has a modern and high standard interior design.
11. UFO Tree House in Sweden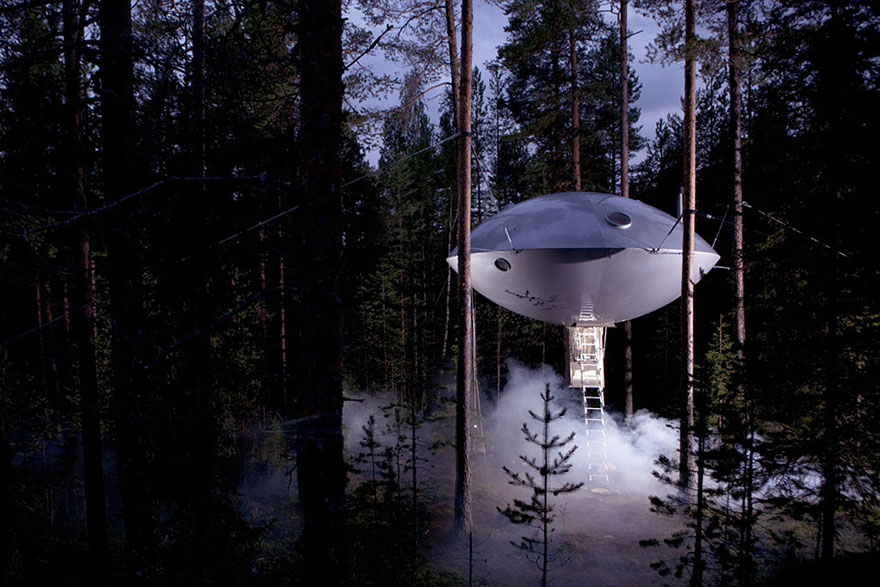 After creating the bird's next tree house, the Swedish Tree Hotel went on an entirely different direction. It designed a UFO-like tree house that looks like it just landed on Earth.
12.  Free Spirit Sphere Treehouses in Canada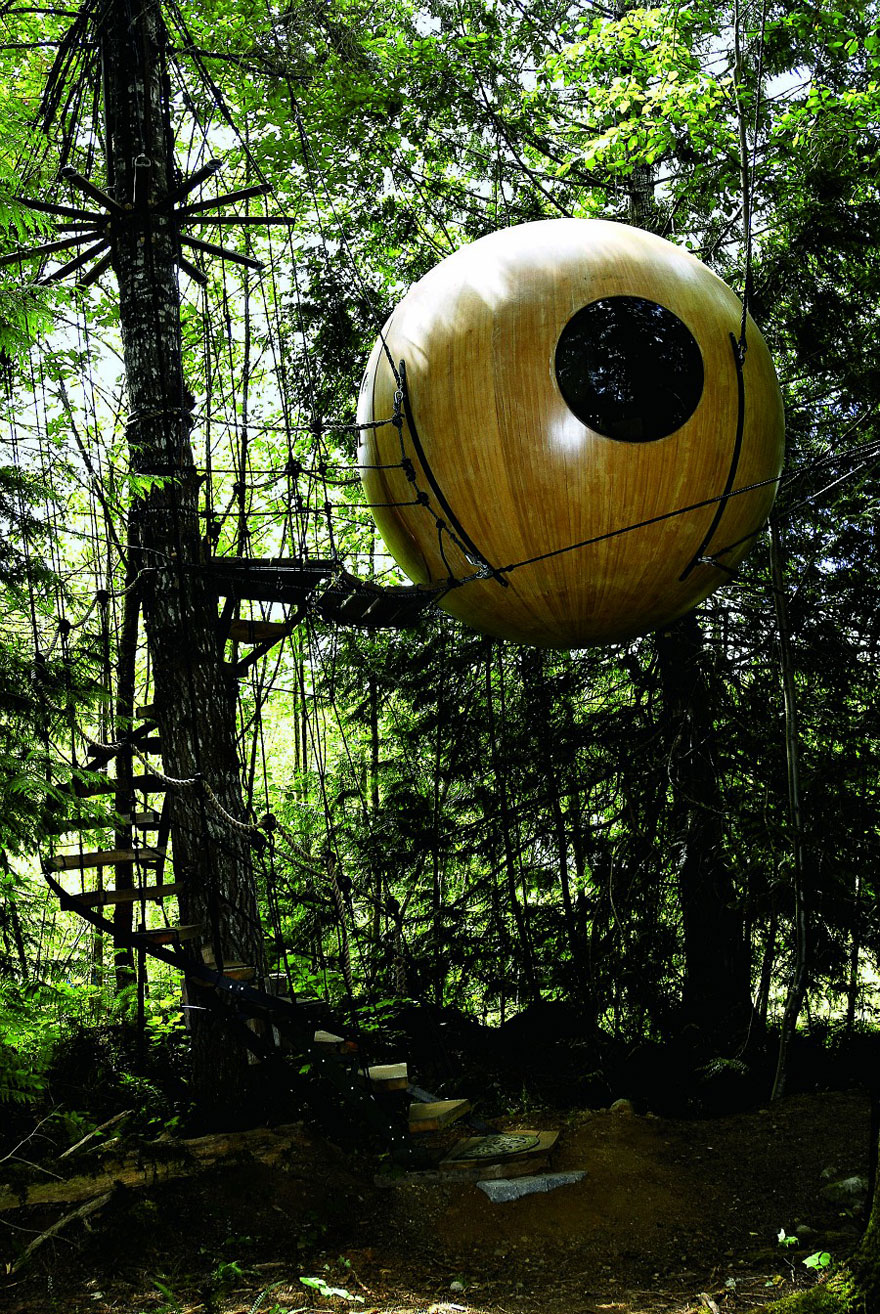 There are a number of these in the area that looks like suspended spheres. These handcrafted rooms are hanging through webs of thick ropes, adding up to their majestic design.
13. 02 Tree House in USA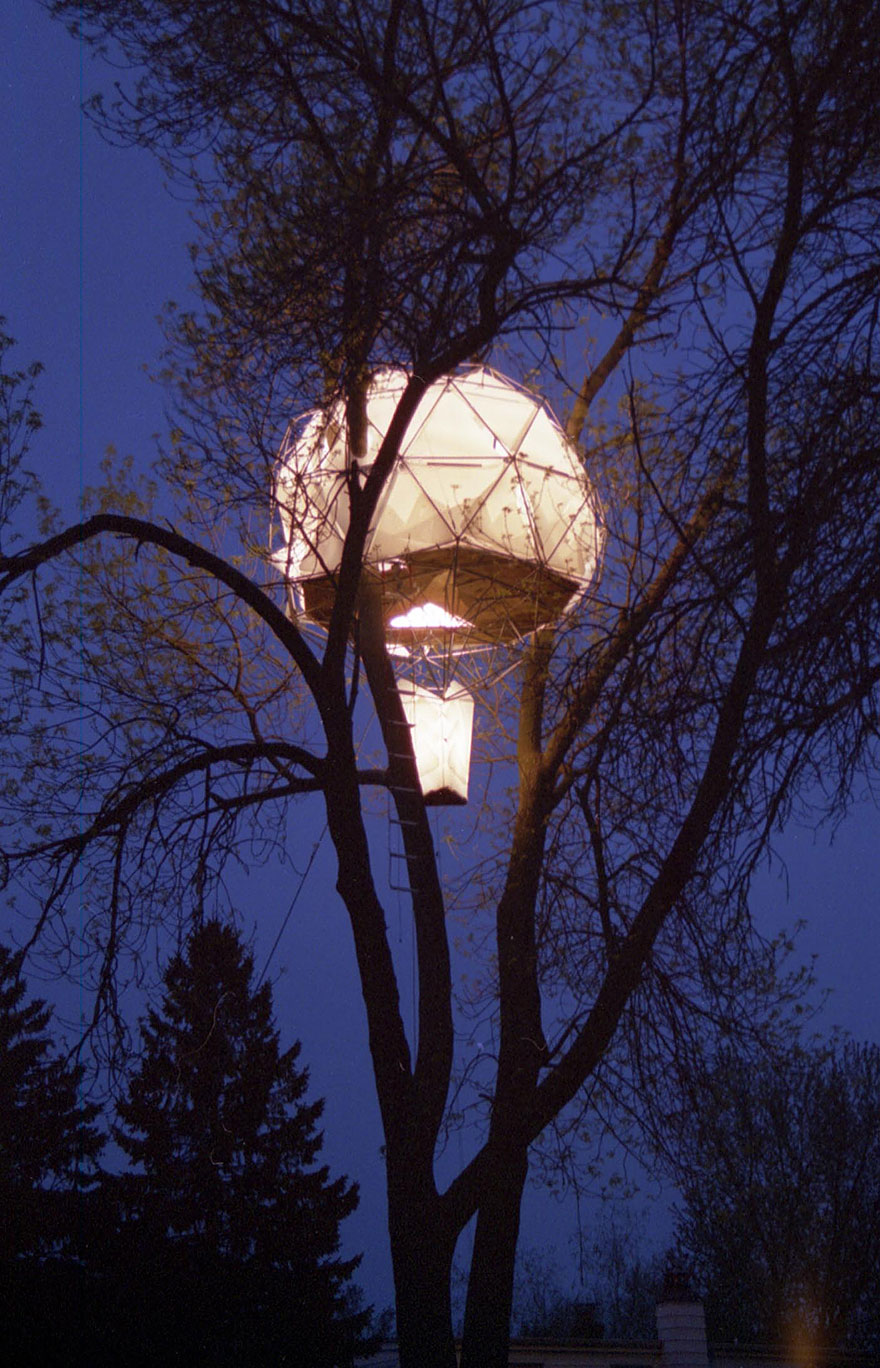 This O2 House project tries to "inspire humanity to reconsider how we can more harmlessly co-exist with nature." It aims to build worldwide tree house communities using the latest construction techniques.
14. Plane Tree House in Costa Rica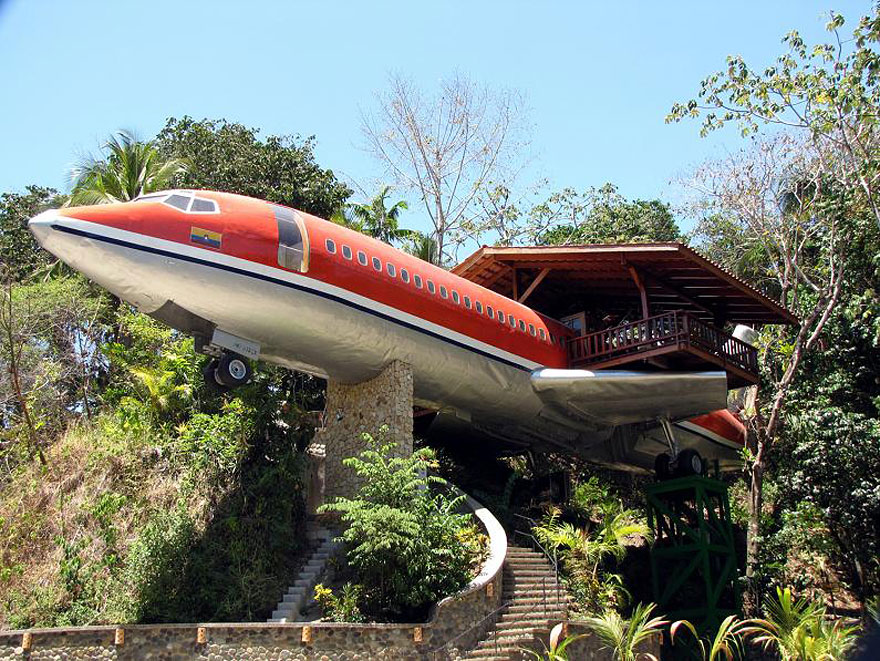 This was originally a vintage Boeing 727 aircraft sold to Joanne Ussary for $2,000. She paid $4,000 to move it and $24,000 for its renovation. It is now the Executive Suite 727 which has an indoor jacuzzi and more!
15. Tree House Tetsu in Yamanashi, Japan

Japanese Architect Terunobu Fujimori designed this tree house with a magical fantasy in mind.