Just Him and an Abandoned Building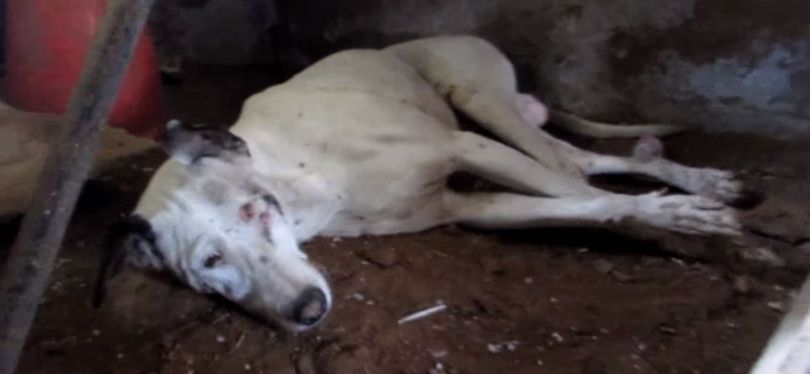 Dogs, though a lot were adopted for domestication, can live independently. In some countries, stray dogs walk all around the place, looking for food and transferring from one potential shelter to another.
Despite this characteristic canine has, there are still times when they get sick and needed help. Just like our little warrior here, Alby.
Alby seemed to be a cheerful and happy creature that goes around a community in India and plays with people all the time. Unfortunately, there came a time when the happy dog faced a significant challenge in his life, suffer an injury to the spine.
There are also a lot of people who get seriously ill. What makes their cases better is, they have families and friends to take care of them and get them the medical attention they needed.
For poor Alby, it's just him and an abandoned building he chose to lay down in and die. If you were him what would you do?
The dog was in so much pain, and he knows nothing to make him feel better. He could barely walk. By merely looking at how lean he is, anyone can tell that he took his last meal long ago.
This terrible feeling led Alby to wait there until he drifts off to the wilderness… But a sound of hope made him open his eyes.
Heard Alby's Silent Cries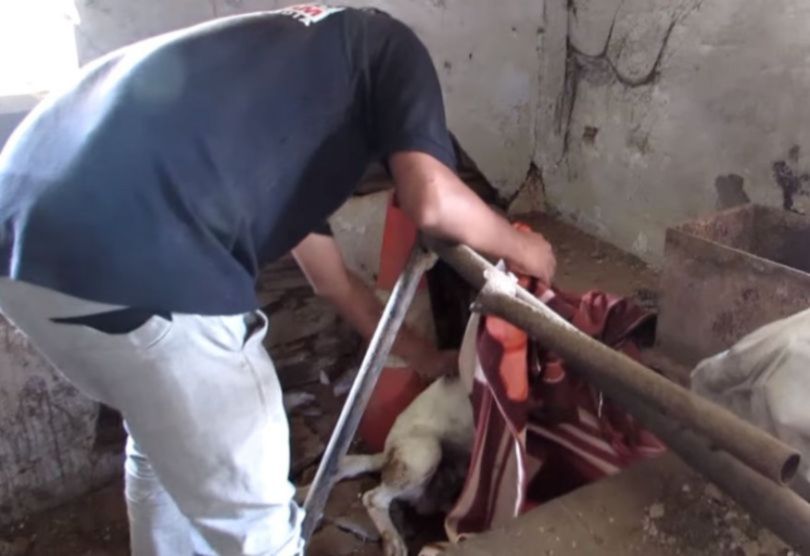 Gratefully, animal rescue group Animal Aid in Rajasthan, India heard Alby's silent cries! They were able to locate him inside an abandoned building and recognised his need for salvation and medical care.
At first, Alby was scared. No one could blame him because he lived without people's assistance all his life. Also, the dying dog has no idea what these people will do to him.
As one of the rescuers started getting close to earn his trust and come with them, Alby pulled himself to a wall and cowered in fear. Still wanting to do their best and help Alby, the rescuer slowly put a towel over the frightened pooch to pick him up.
After the vets have examined him, it turned out that Alby is suffering from a spinal injury. The animal shelter provided him with enough treatment, and slowly, he started recovering.
Had His Hopes Once More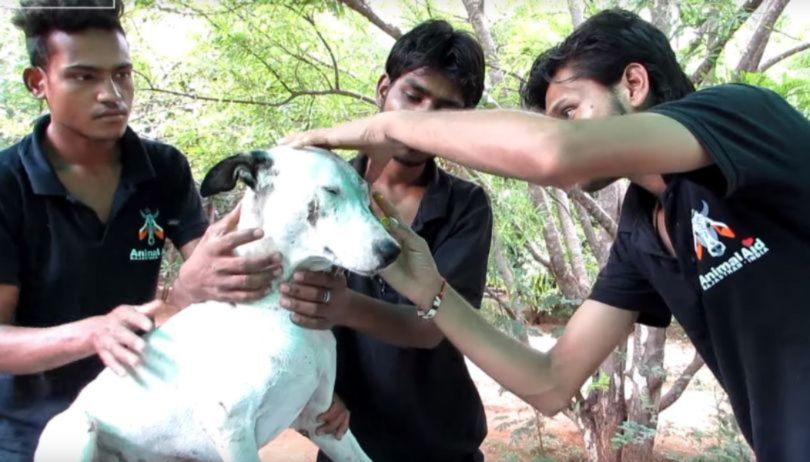 The dog who once thought he'll die alone in an abandoned building had his hopes once more. After ten days of successfully earning his trust and giving him properDrifting O nutrition, started doing better.
After a month… Here he is!
Look how joyful and gorgeous he became after good-hearted people revived him back to his feet.
Watch Alby's inspiring video of recovery below: