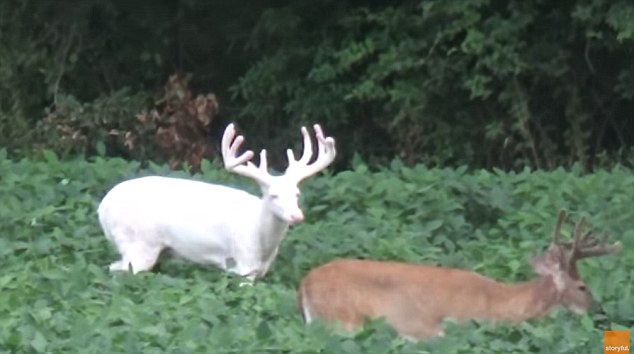 Rare Albino Whitetail Stag Spotted by a Hunter in Illinois
Wes Jackson was scouting for the upcoming hunting season in southern Illinois when a rare creature caught his attention. There the creature was, right in front of his eyes, a rare albino whitetail stag.
This beautiful male deer in pure white is too beautiful to be hunted. The albino stag was seen to be accompanied by a non-albino deer when Jackon found them on Tuesday.
This male stag's companion seemed to be mindful of the hunter's presence. Clearly on alert whilst the white deer was enjoying his leaves.
This is not the first time white stags showed up in Illinois. Last year, a white deer got struck and killed in the same state.
Fortunately, Wes Jackson let this beautiful stag to enjoy his activity.
Watch "Incredibly Rare Sighting of Albino Whitetail Deer in White County, Illinois" below. Courtesy: Storyful Rights Management | Wes Jackson
White Deer Struck and Killed in Illinois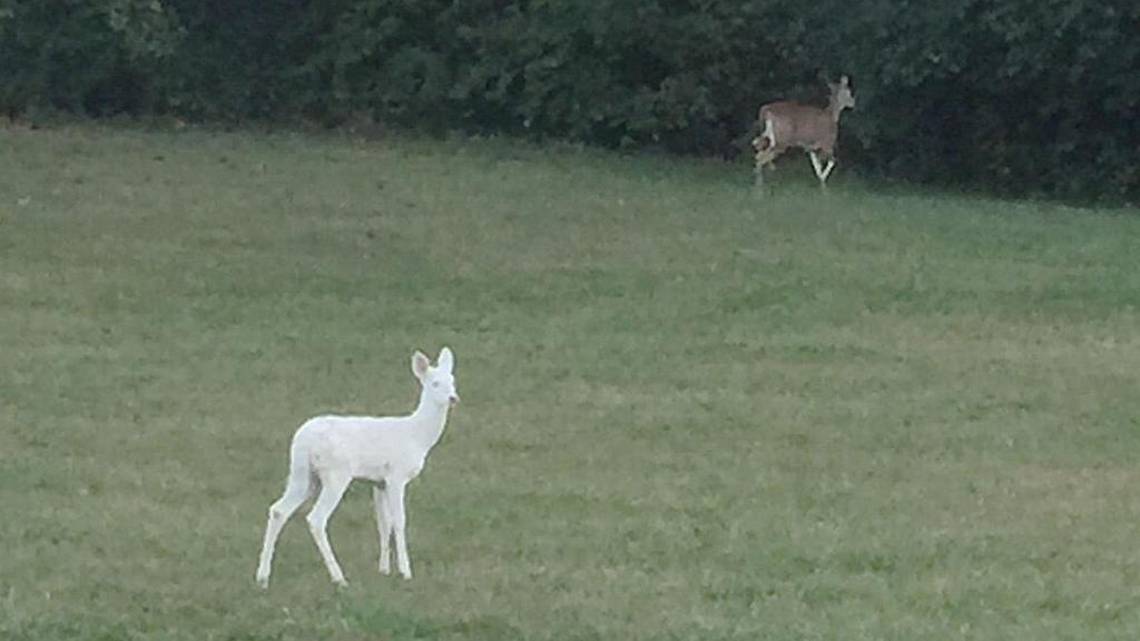 Bourbonnais, Ill. — Not one but two white deer have captured plenty of attention this fall at both ends of the state. But sad news came in mid-November when it was reported that the white deer in the northern part of the state had been killed.
Bob Massey, a wildlife biologist for the Illinois Department of Natural Resources, said the deer appeared to a be an albino. On the Daily-Journal report, a car hit and killed this deer, one of Illinois' rare white deer, on Tuesday near the Kankakee River State Park.
Albino deer are illegal to hunt and harvest in Illinois.  The rare albino deer will likely be preserved and displayed at the state park.
There are perhaps three or four white deer in Illinois; one has been seen in the Waterloo area as said by the wildlife biologist Bob Massey.
Kankakee River State Park Superintendent Stacey Johnson said the rare white deer will be preserved for display at the park's visitor centre. The pure white, white-tailed deer "is a genetic anomaly," he said.
"When this first came up, there were postings for a couple others around the state. So three or four white deer among 300,000 to 400,000 deer (in Illinois) is pretty rare."
A photo published by the Daily-Journal showed the white deer in a grassy area near Rock Creek, with a regular-coloured deer that was believed to be its mother.
Let's hope these hunters will leave these animals alone! To hunters, let them live the life they deserve!