This Thicc Cat Was Too Cool to Be Homeless
This is Bruno, a 7-year old, thicc and a 25-pound cat who was looking for a new home at the Wright-Way Rescue Adoption Center in Morton Grove, Illinois. He is a polydactyl, meaning he has a few extra toes. He also has a strange habit of standing on his hind legs, Wright Way Rescue said on Facebook.
Bruno claimed there's a lot of him to love. He is perfectly healthy other than being overweight. Though he's on his diet, he manages to walk, play and doing tricks to lose some weight.
Bruno is great for people who love irony because he is the highest-maintenance little potato boi, hailing from a species that is designed to be low maintenance. According to a Facebook post from his temporary home, the Wright Way Rescue in Morton Grove, Illinois, Bruno is a "laid back, lazy boy."
But his supposed "laid-back" attitude contradicts almost everything else about him, as outlined in the post which was supposedly written by the cat himself. Via Vice.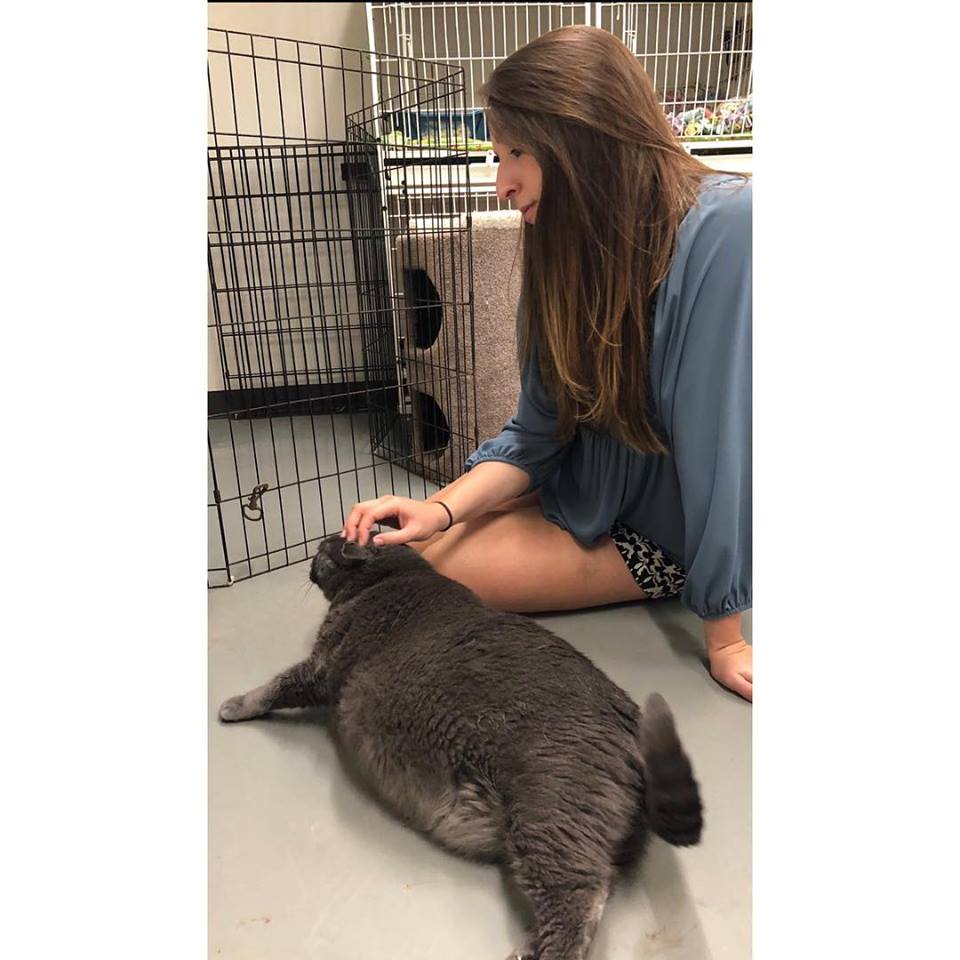 Bruno Has Found His Forever Home
Good news, or bad news if you wanted Bruno to be yours, but anyway, this thicc cat has finally found his forever home! According to Buzzfeed News, Bruno was adopted Tuesday by Lauren Paris, a 29-year-old in Chicago, and her boyfriend, Jason Bartlett.
"When I saw a photo of Bruno that had been shared on Facebook I just…freaked," Paris told BuzzFeed News in an email. "It was this wild combination of an excited laugh/cry," she said. "And I felt this insane drive — I knew I would do whatever it took to be his forever home."
The Wright Way Animal Rescue Shelter has reported that there were 161 total adoption applications came in for Bruno. Woah, that's a lot of adoption applications for the thicc cat!
Check out below some adorable photos of Bruno with his new family!
"It was love at first sight."
According to Paris, her friend, Kathleen Gibson, who works for Second City wrote the song. "She sent it to me in a matter of hours, I quickly learned it, and voila," she said.
"It caught the shelter's attention — and thank god!"
"They arranged a visit for us with Bruno, and it was love at first sight," she said. "No, I did not cry when we said goodbye (yes I did)."
UPDATE: Yesterday I was inspired to submit an adoption application for Bruno the cat at Wright Way Rescue – who's since gone viral! They have APPROVED our official application, and confirmed receiving the additional materials submitted via FB message: letters of intent, recommendation, and videos of us and our home (I'm a little extra, just like Bruno). So nice of them to take the time to do so, during this exciting and overwhelming time for the shelter!Second City's own Kathleen Gibson was inspired by Bruno (who wasn't) to write us this song. We're very serious about this adoption and really hope we're selected to meet Bruno next week, but as Kathleen said: "either way we created something beautiful today for an Internet cat we've never met so everyone wins". #BodyPawsitive #RealCatsHaveCurves

Gepostet von Lauren Paris am Freitag, 17. August 2018
Make sure to follow Bruno on his Instagram account for more cuteness content! I'm so happy that this high-maintenance cat has found the home he was looking for!