If you haven't decorated your home for Christmas yet, it's time to think about what you are going to do. I love decorating. Ever since I was a child, Christmas decorations were one of my favorites. And when it comes to decorations, I love both store-bought and DIY decorations.
For Christmas, I know most of you will buy a ton of decorations from the store. But if you want to truly make your home unique and add some flair, DIY projects are the way to go. I'll show you some ideas that will help you transform your home into a Christmas-themed wonder.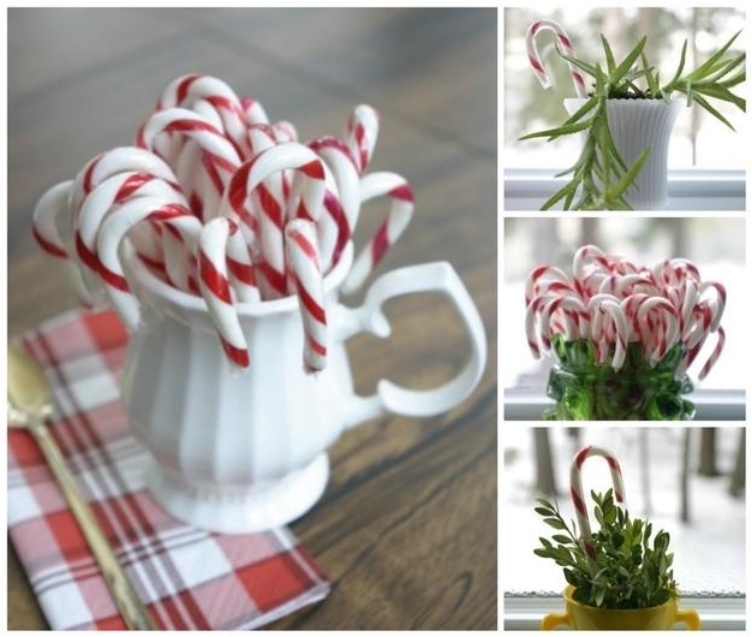 We start off with candy. Everyone loves candy for Christmas, and this candy cane bloom will certainly make your guests happy.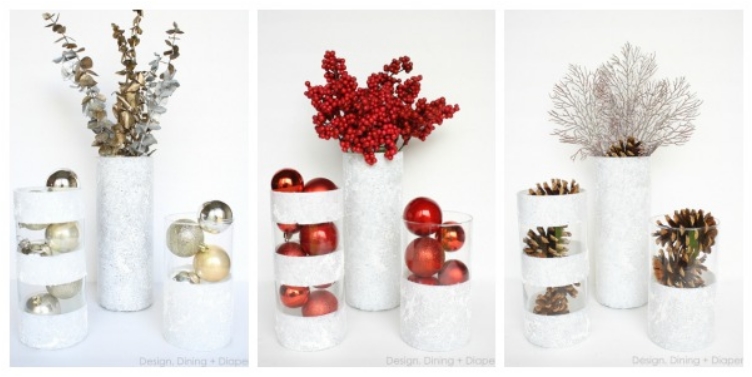 This is another decoration that will cost you almost nothing and look special in your home. Just buy the vases and fill them with decorations. That's it. The frosted vases add a certain wintry and Christmas-y feeling to the decoration.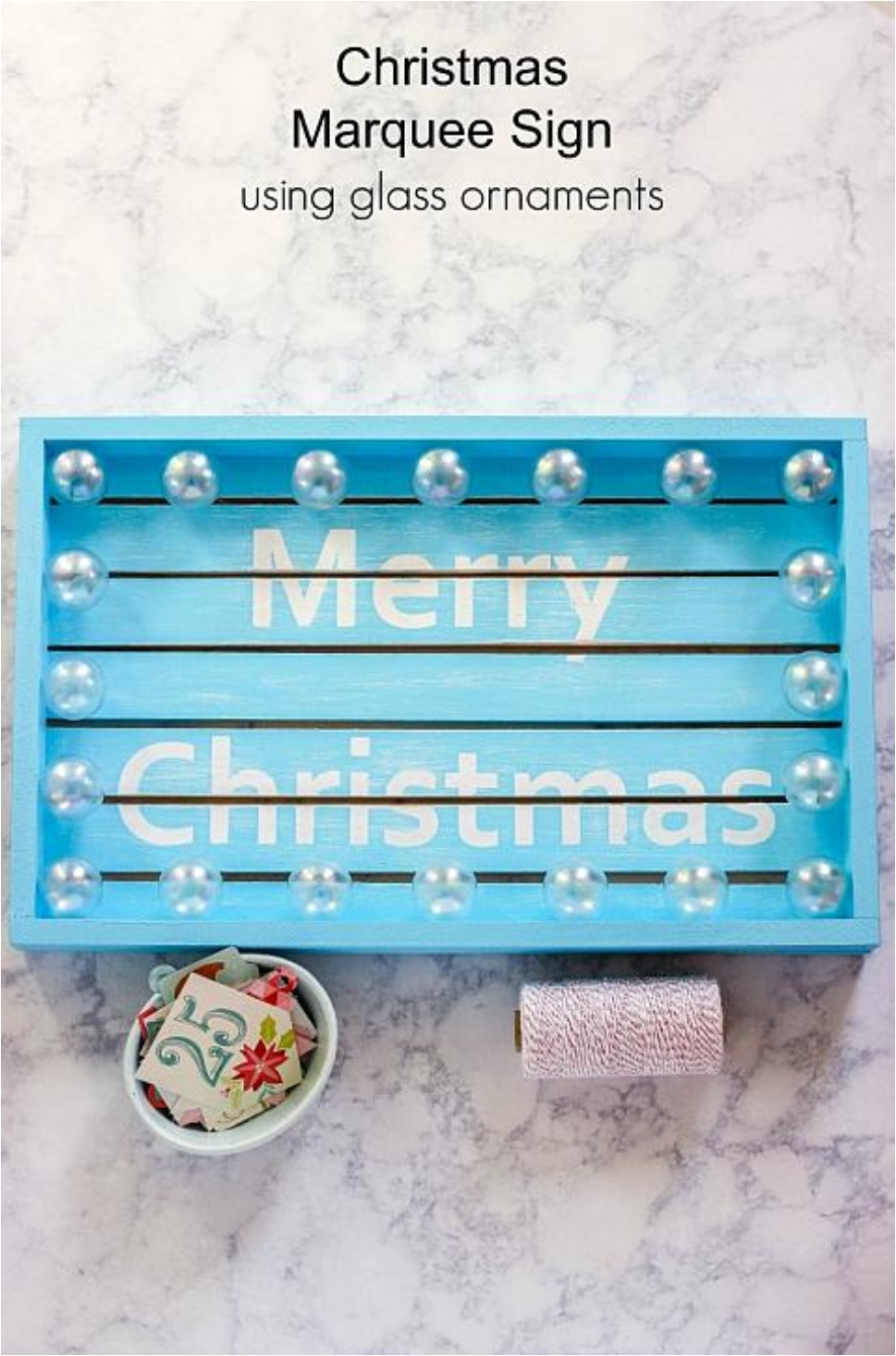 You can place the sign outside or inside your home. It doesn't matter; it's stunningly beautiful and unique either way. If you want to take it to the next level, add some lights around the glass ornaments.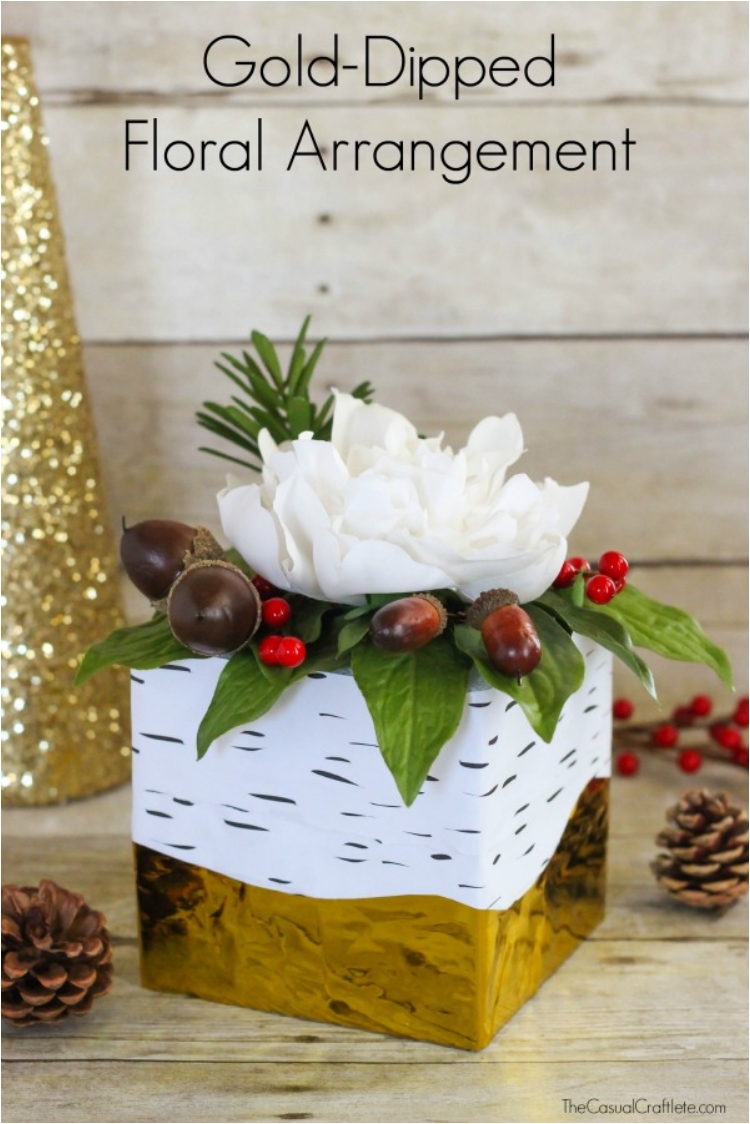 The thing about this arrangement is that it looks luxurious and glamorous. And in reality, it costs next to nothing. That's the power of DIY projects: they can make everything look more beautiful and expensive. You just have to let your creative mind do the work.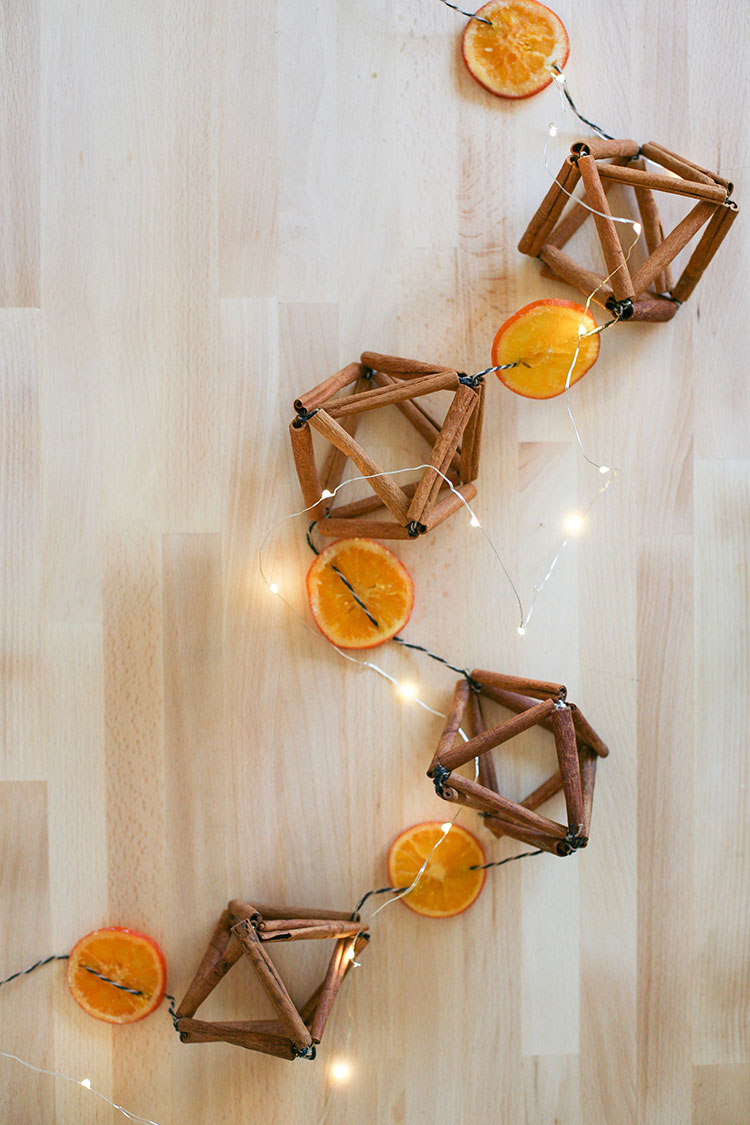 Not only does this ornament look good, it also smells good! And then you have the lights as well for illumination. It's just awesome.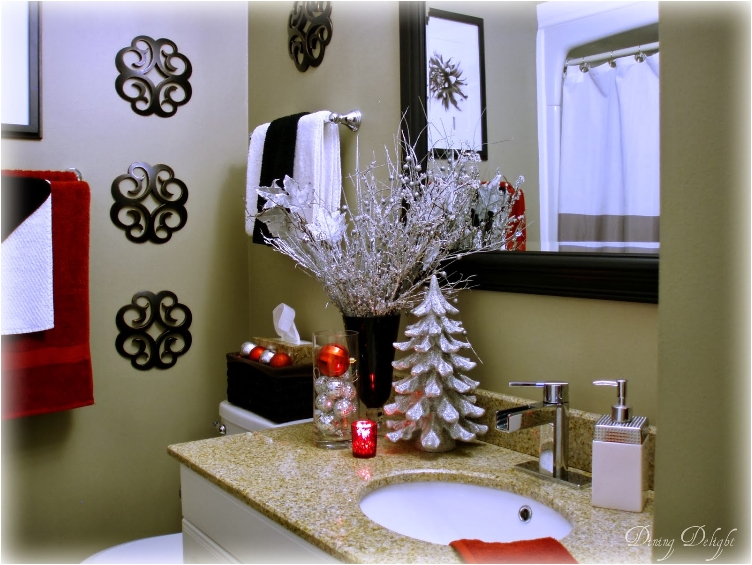 People often forget about the bathroom when decorating for Christmas. I don't know why; maybe people just can't think of how to decorate that room. In any case, this is a simple idea you can execute.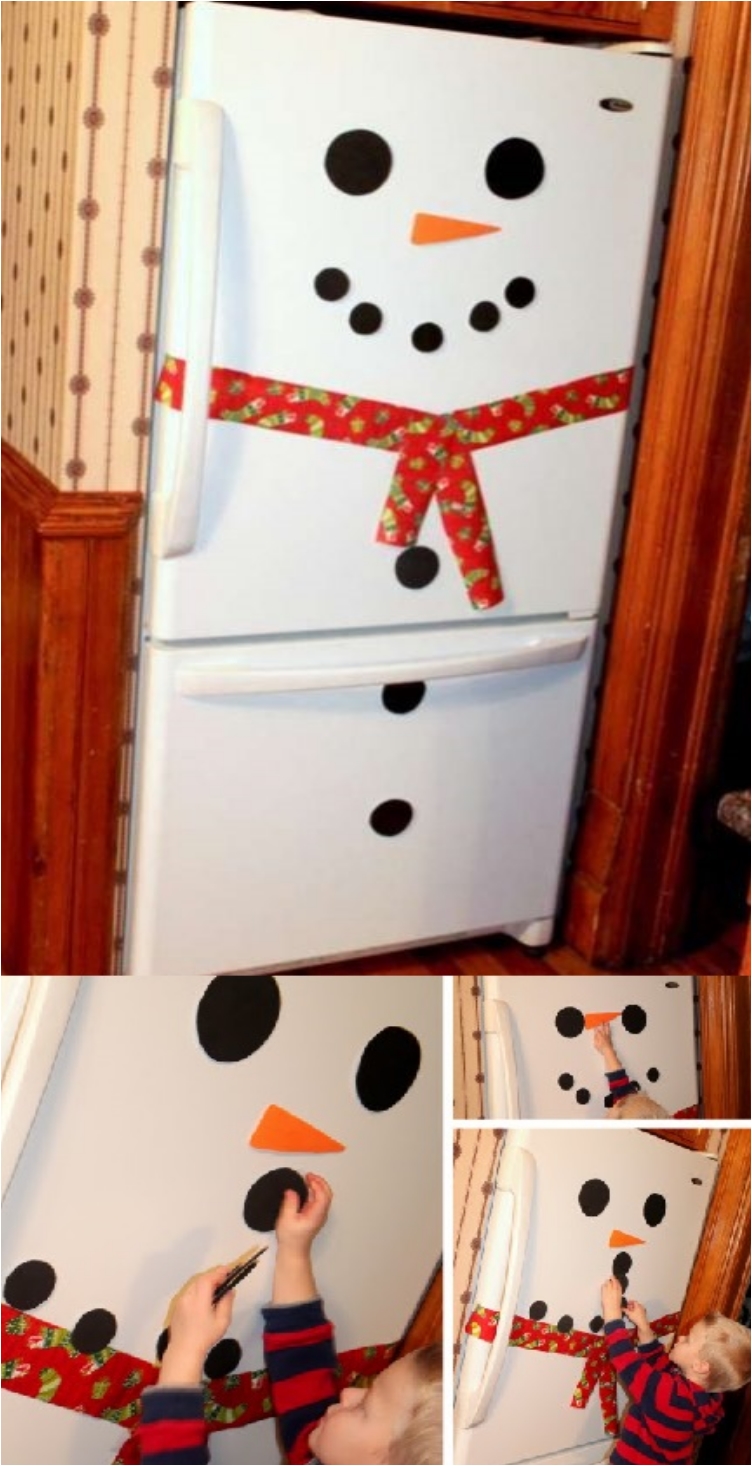 Give your fridge a new life for Christmas and dress it up like a snowman. I know many people have magnets on their fridge, but you can put them away for few days during Christmas.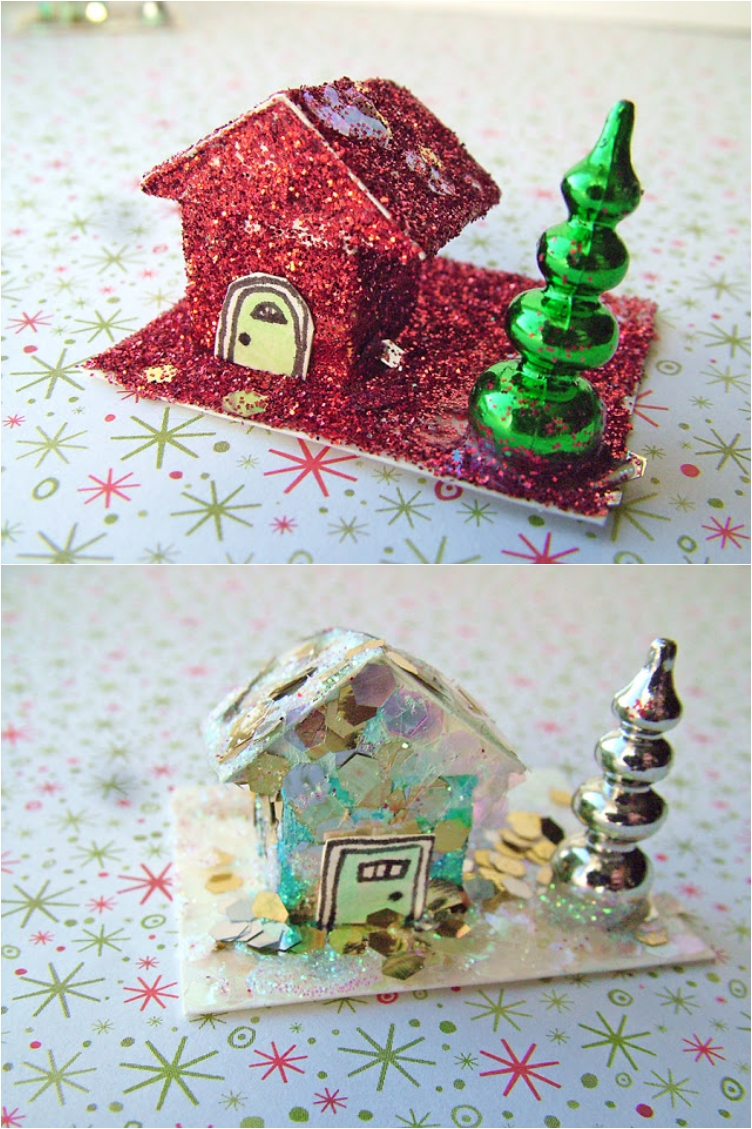 These houses are extremely easy to make. And they definitely bring some flair and glamour to your home. The best part is that because they're simple and easy to make, you can ask your children to help you out. We all know that children love glitter. Just remember to warn them to not to fool around and make your home messy with glitter!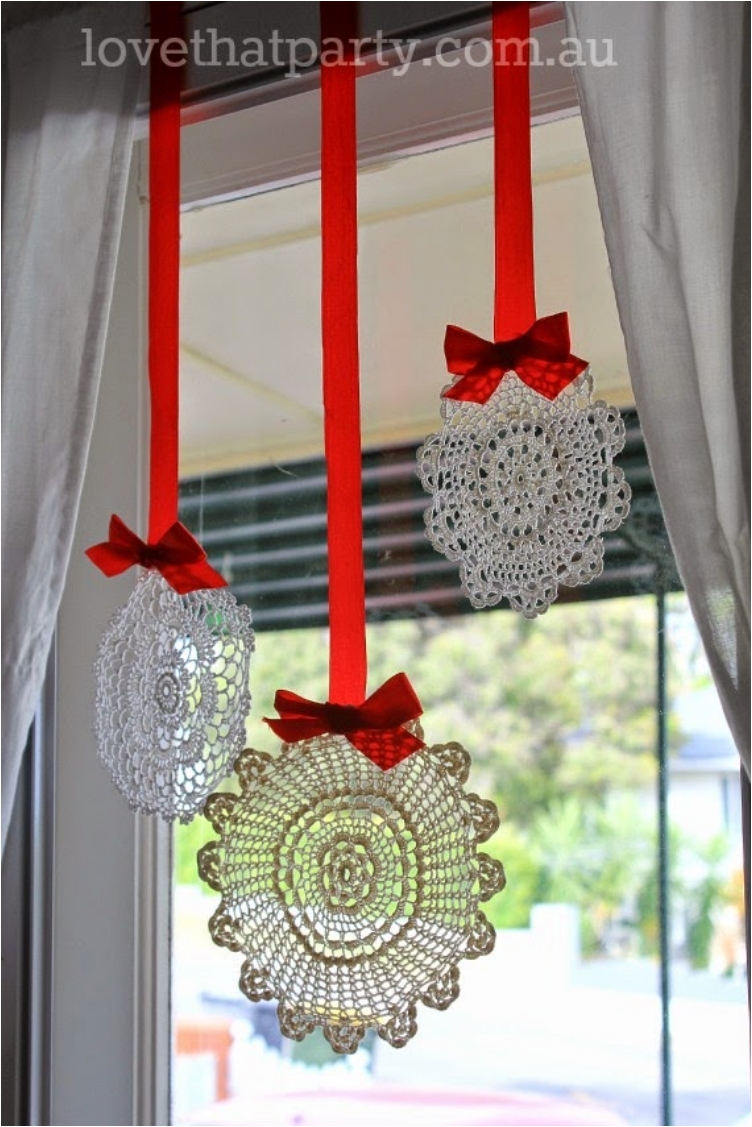 Sometimes, we get snow for Christmas. Other times, we don't. But we can always make some snowflakes. They require little to no effort, and your home will look Christmas-y.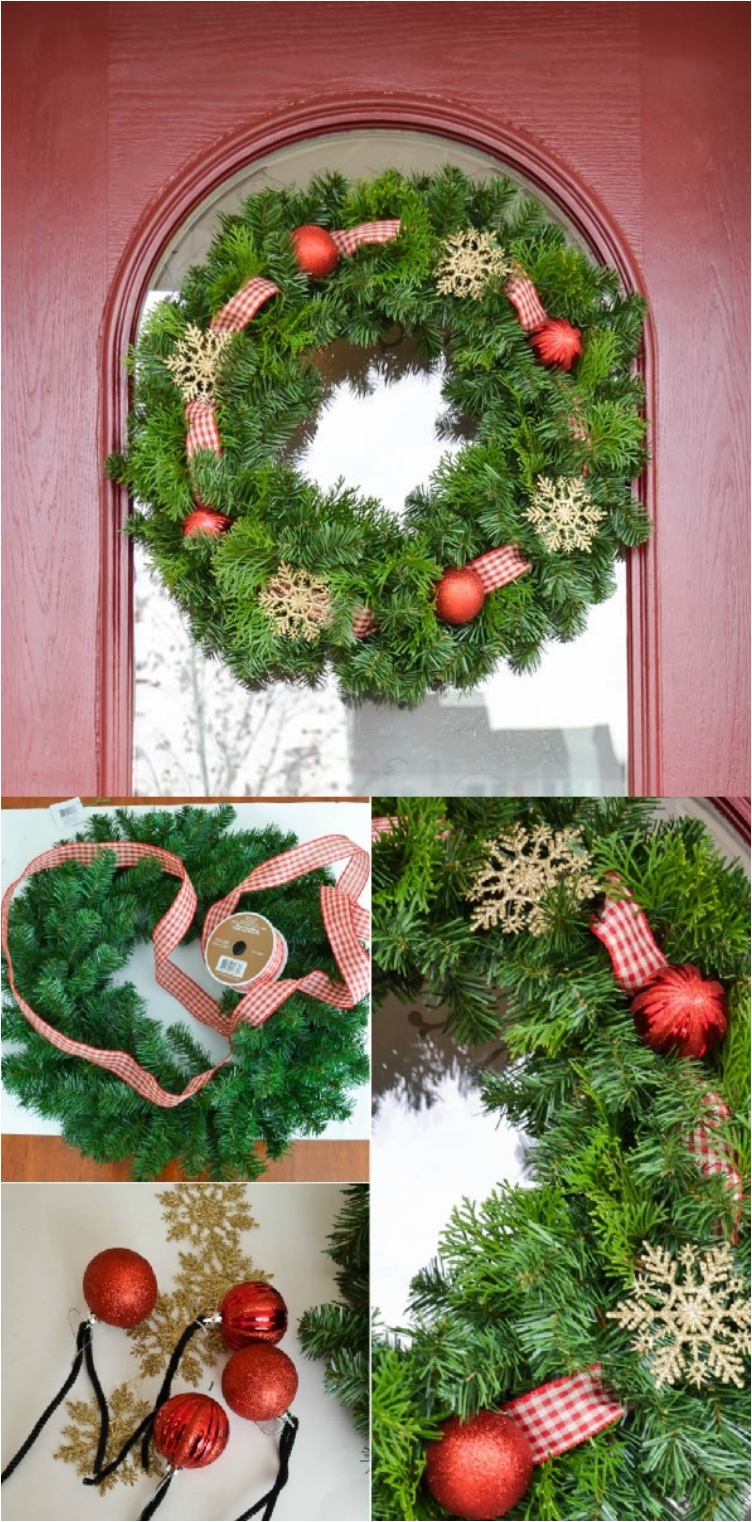 You just have to have a wreath for Christmas. It's up to you to decide whether you want to buy one or make one. If you opt to make one, this is a simple and easy guide to follow. I guarantee it will take you less than 15 minutes.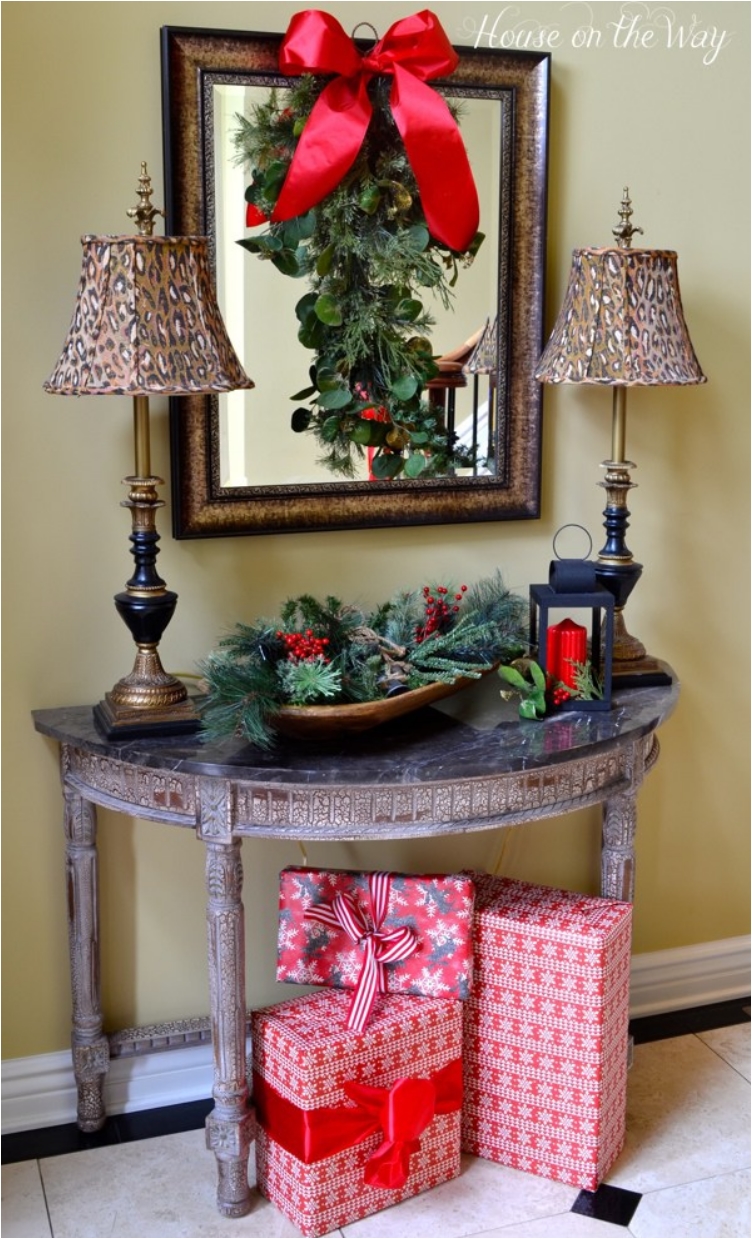 Speaking of decorating ideas, while your front door needs a wreath, your entryway could use another type of decoration. You can throw some gifts in there to add to the holiday theme.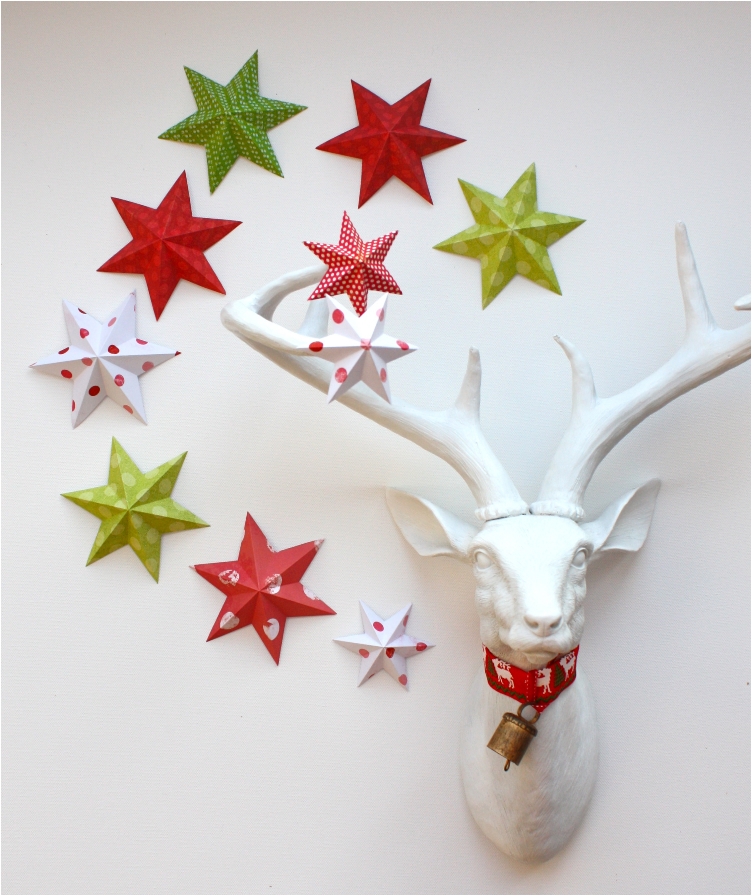 I love this decoration idea for one simple reason: it is so versatile. You can place the stars anywhere you like. I recommend hanging them on an empty white wall in your home. That way, you'll brighten the wall with some decorations, and you won't have to worry about clashing colors.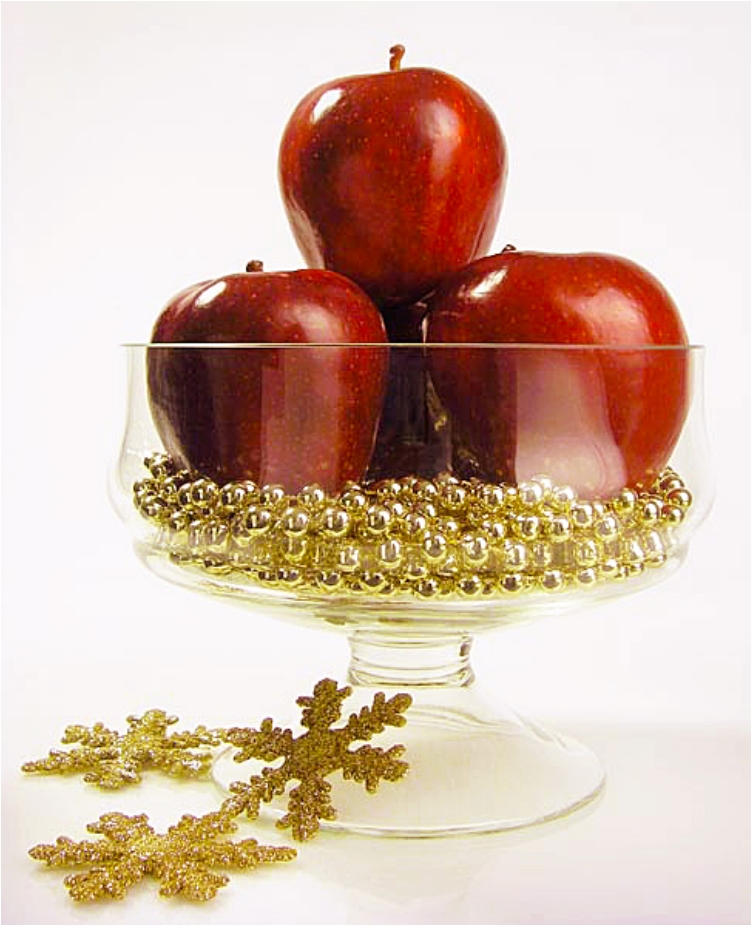 Apples are always a nice idea. You probably know the "what about them apples" quote. It is one of the most iconic quotes, and it just shows that you can't go wrong with apples. And since apples are an autumn/winter fruit, your decorations will be seasonal as well.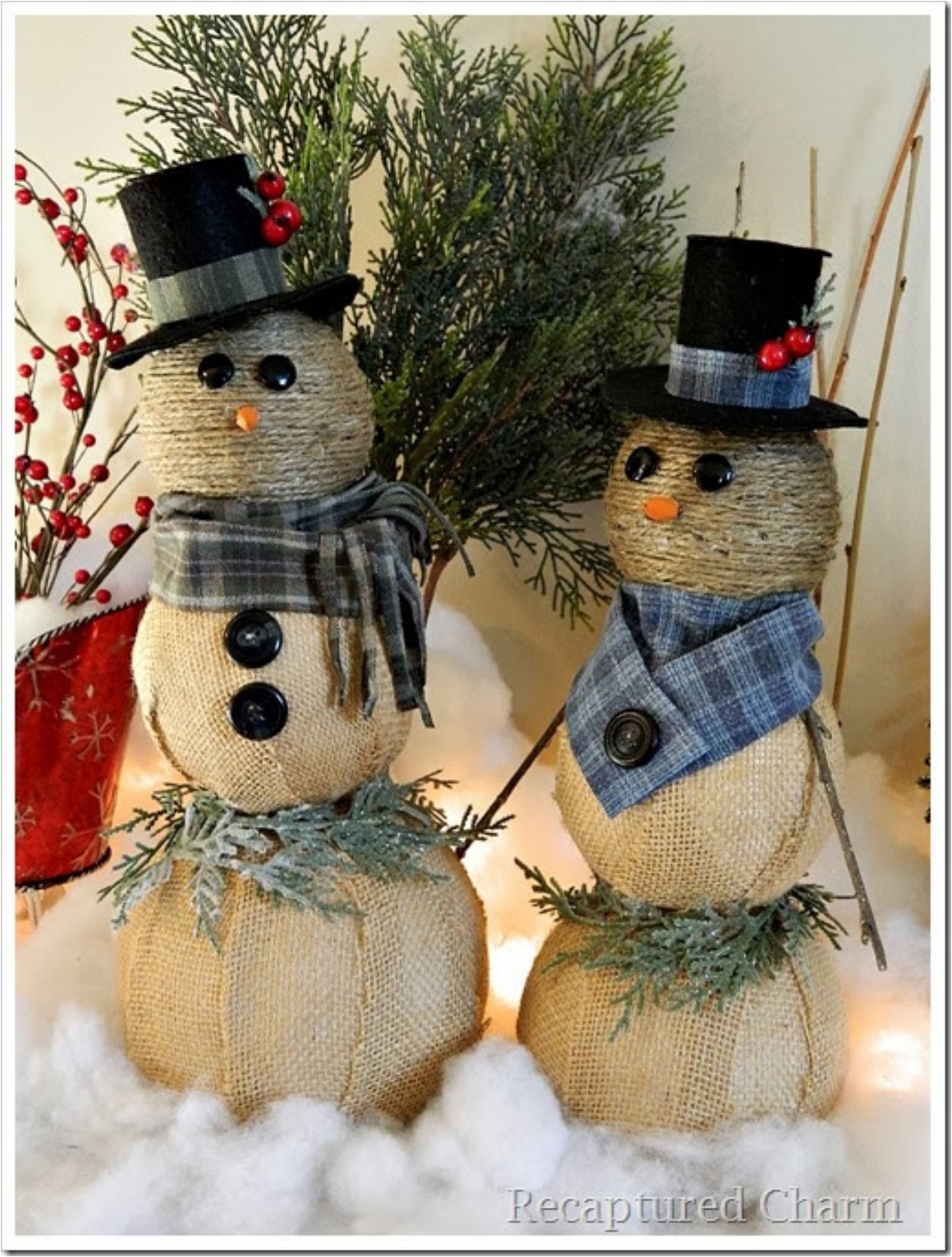 As with snowflakes, without snow, there's no snowman. But you can always make one. There are a many ways you can make a snowman in your home, and I love this one because it makes the snowman livelier.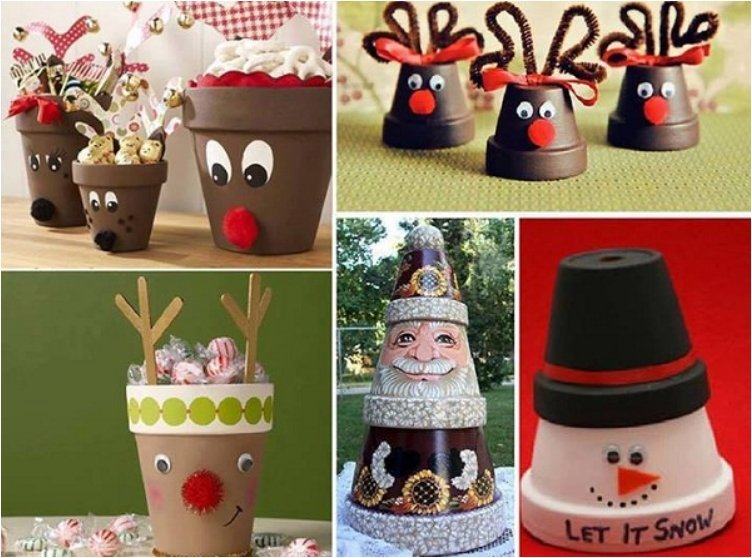 So many decorations, so many ways to do them. You can use flower pot decorations as your finishing touch. If you don't have reindeer decorations yet, decorate your pots as reindeer. Or if you want more snow, decorate the pots as snowmen and snowflakes.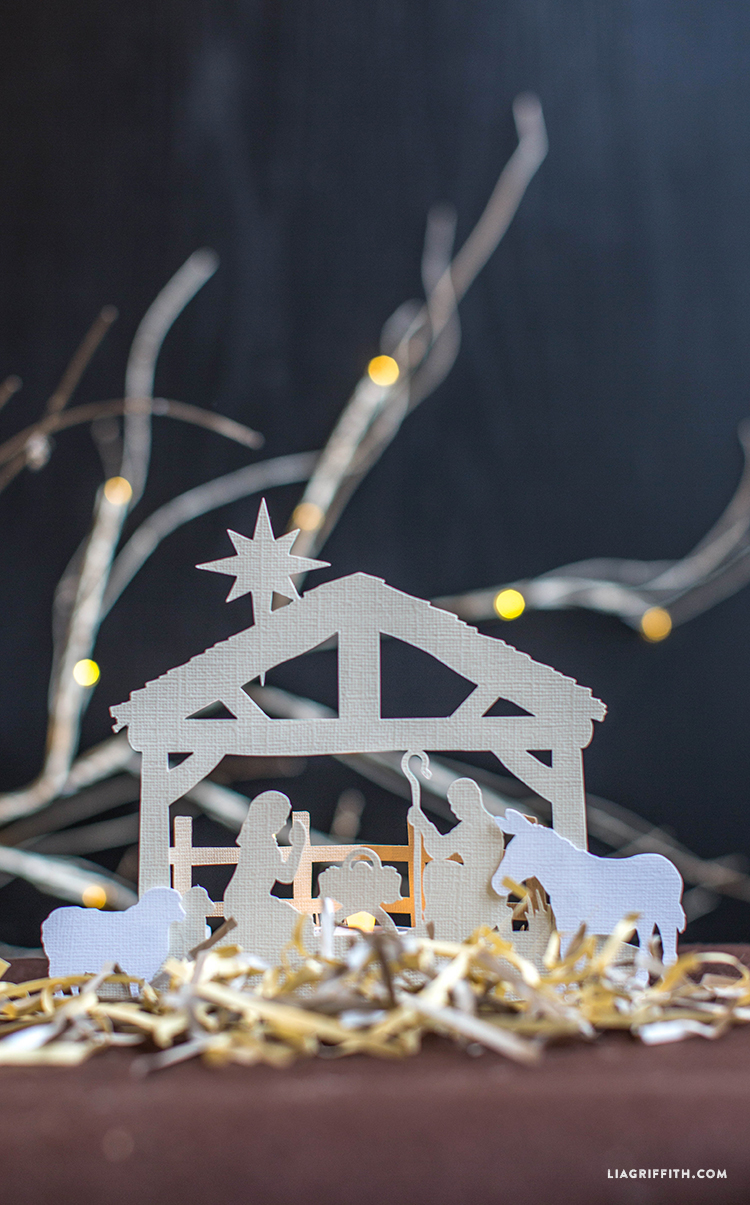 One of the most iconic scenes can made with just some paper cutouts. For those of you who want a religious decoration, the nativity scene could serve you well.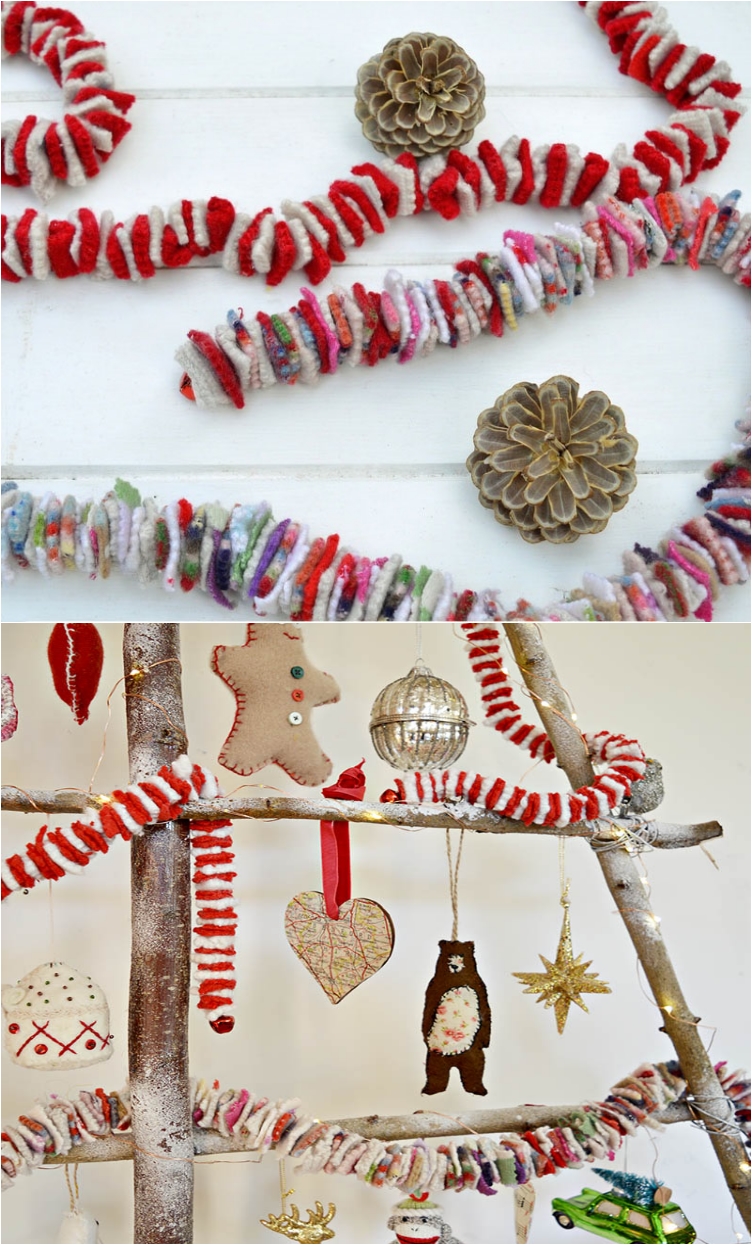 We had a simple orange and cinnamon garland earlier. This one, on the other hand, is more colorful and vivid. It all comes down to what your preferences are. If you are more into simplicity and minimalism, you go the orange and cinnamon way. If you are more into colors, you go this funky garland way.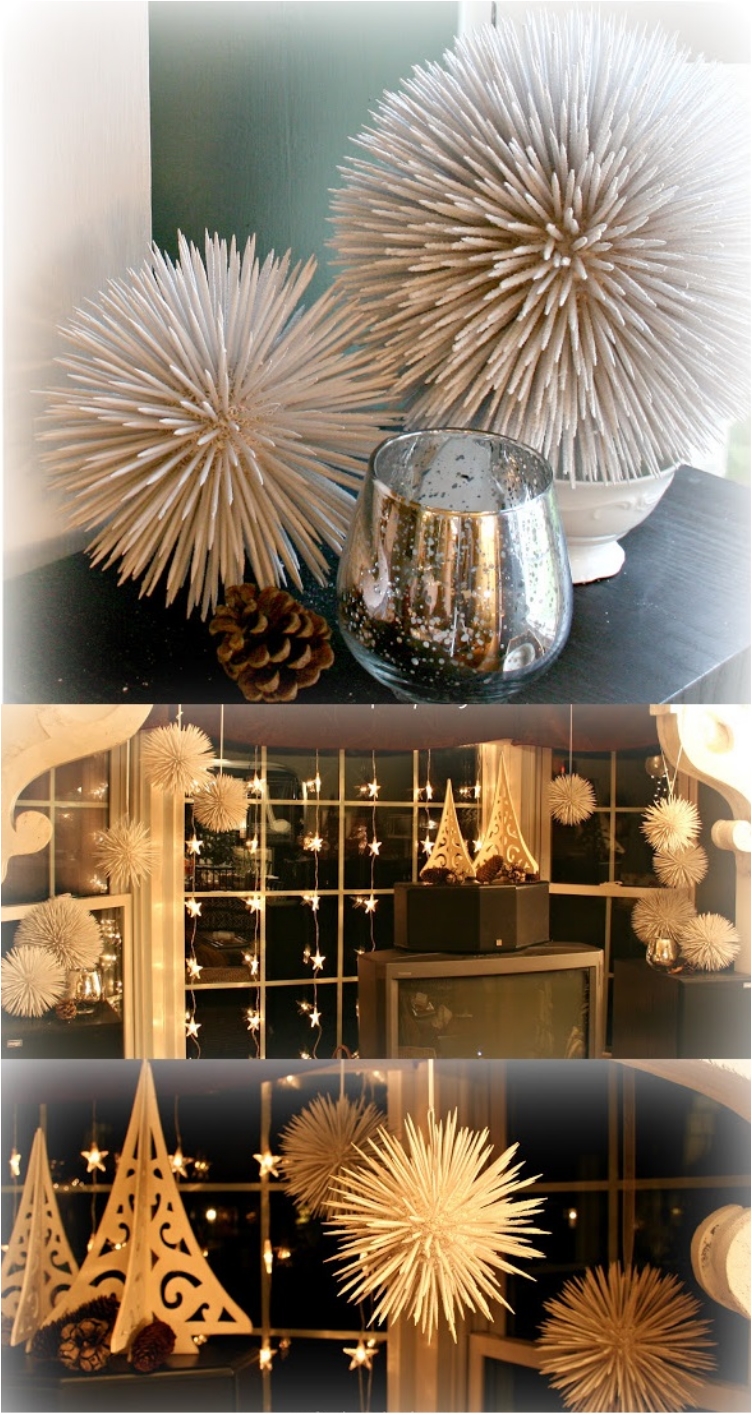 Now don't these snowballs look amazing? You can easily transform your home to look like a scene from a Christmas movie with some snowballs, snowflakes and lights.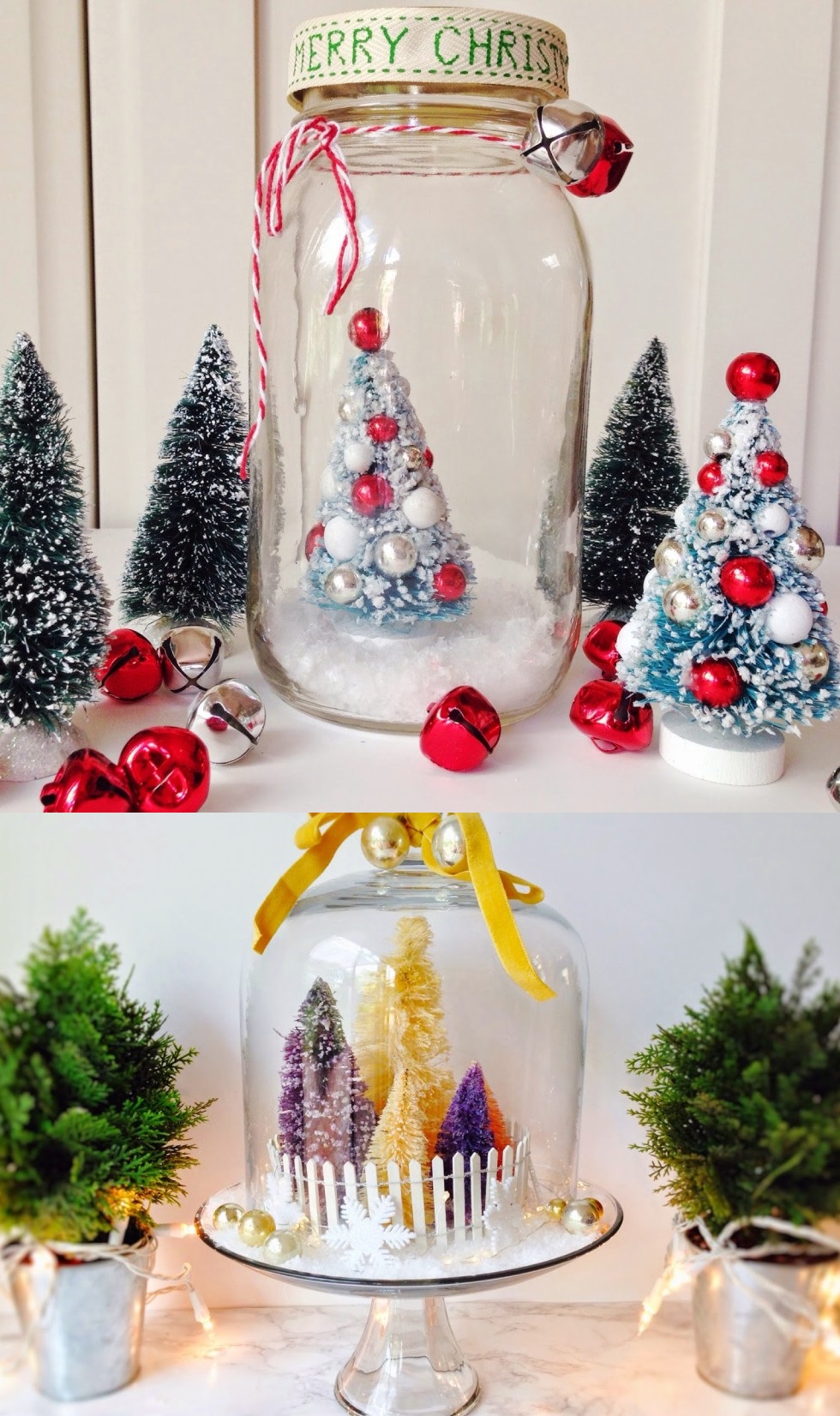 This is one of the many decorations you can easily make for your home or as a gift. I know most of the decorations here are for your home, but these holiday trees are just perfect for a Christmas gift.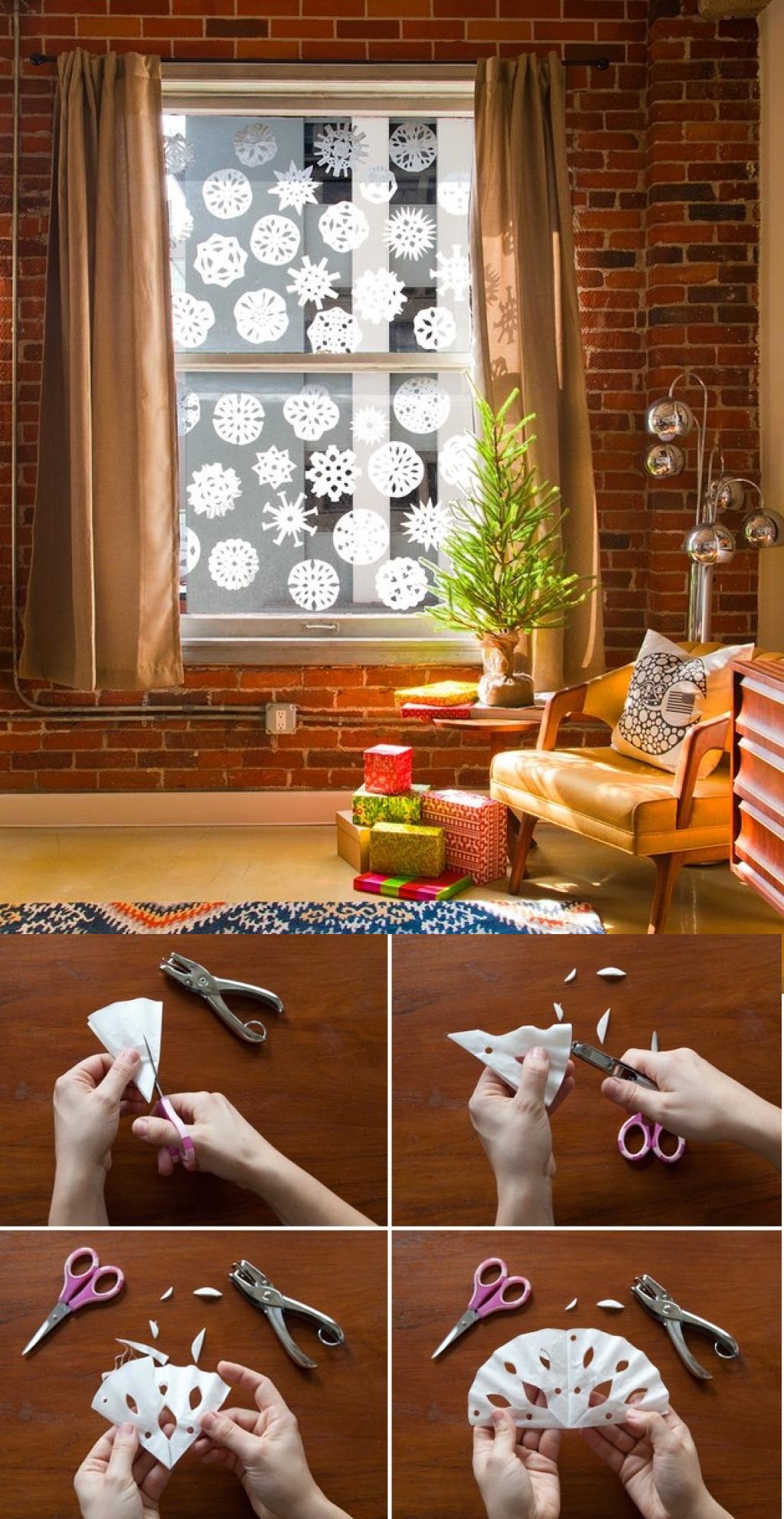 We had large doily snowflakes earlier on. These, on the other hand, are made from coffee filters, and are therefore smaller. But that doesn't mean you should ignore them. In fact, I suggest you make both, and place them accordingly in your home.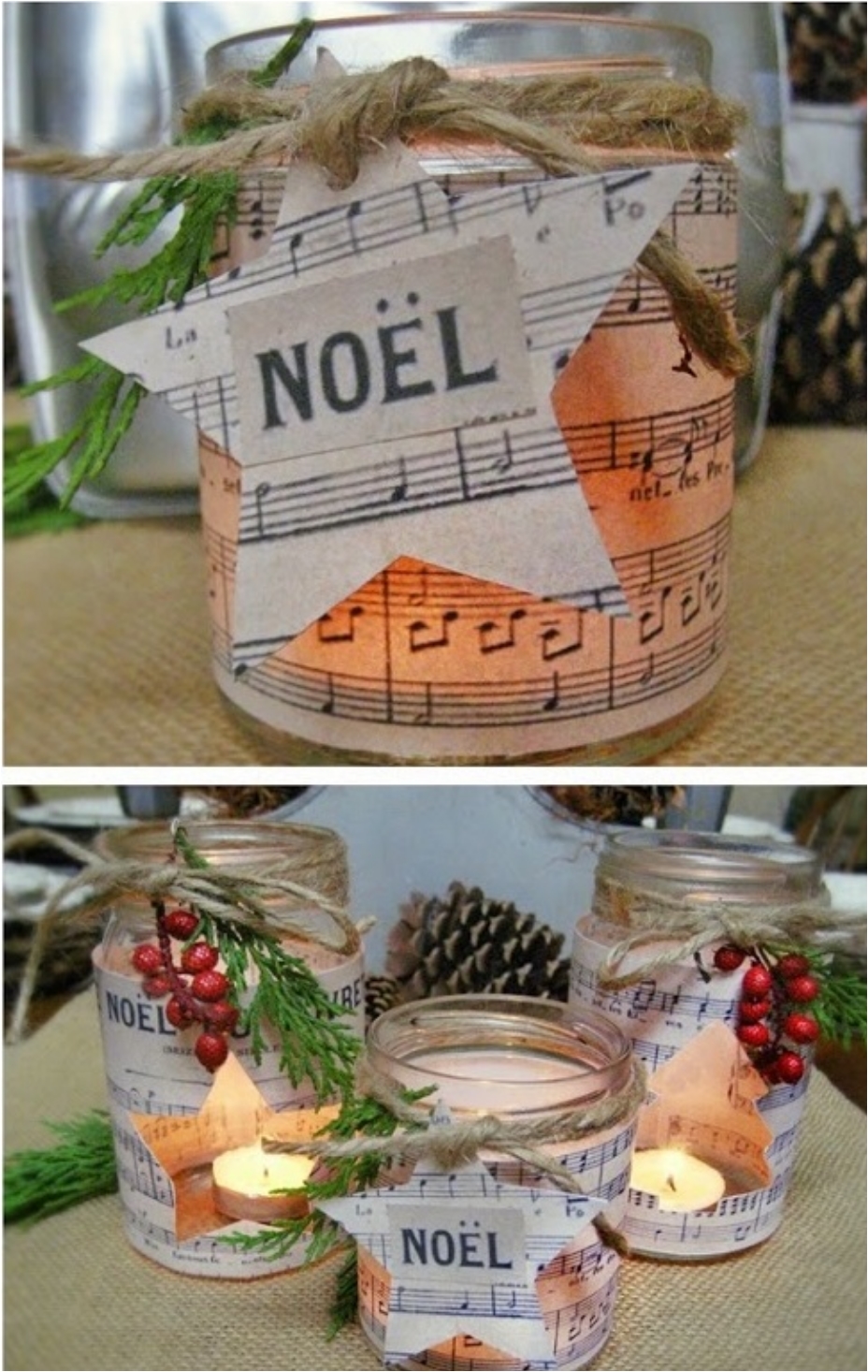 I bet you thought we wouldn't have any Christmas candles. Well, that can't happen! I know candles are generally Christmas gifts, but that doesn't mean you can't give one to yourself. And with some sheet music wrapped around them, they look that much more beautiful.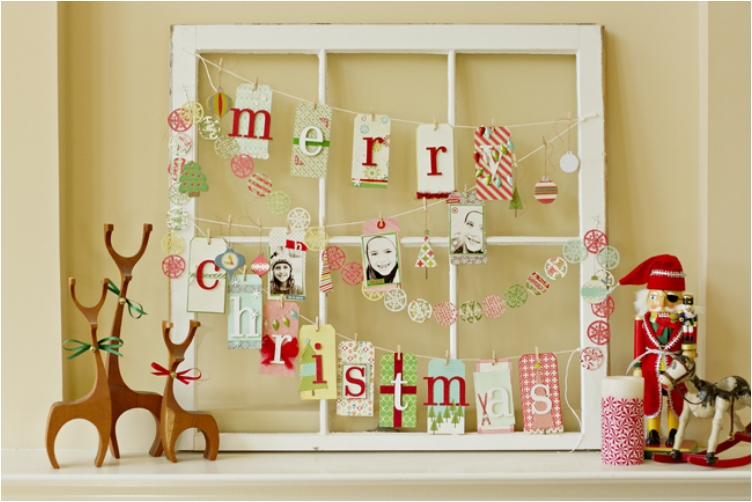 Just think of all the things that remind you of Christmas. And then add them to your Christmas window. This decoration is extremely versatile in that you can add anything you like. Reindeer, Santa, letters, pictures, trees—anything you can think of.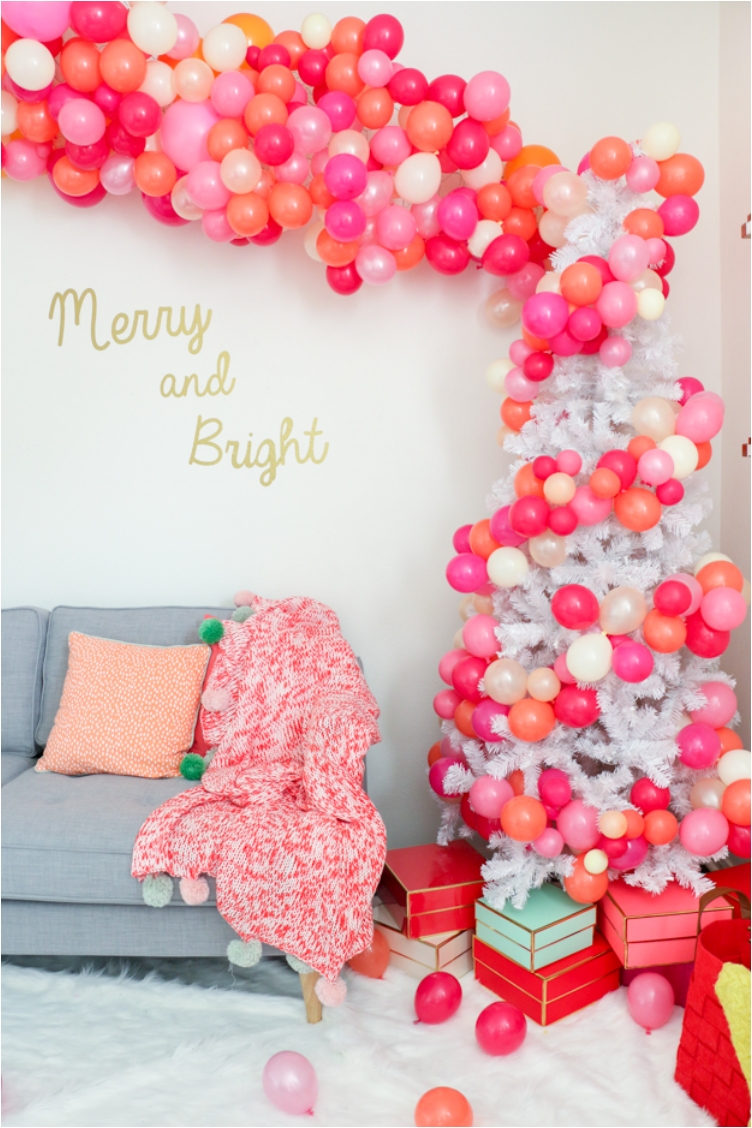 Balloons make everything better. If you've ever been to an opening party, you know there are balloons involved. And while you're not hosting an opening party, you are still hosting a party. So, opening party or Christmas party, you have to have balloons.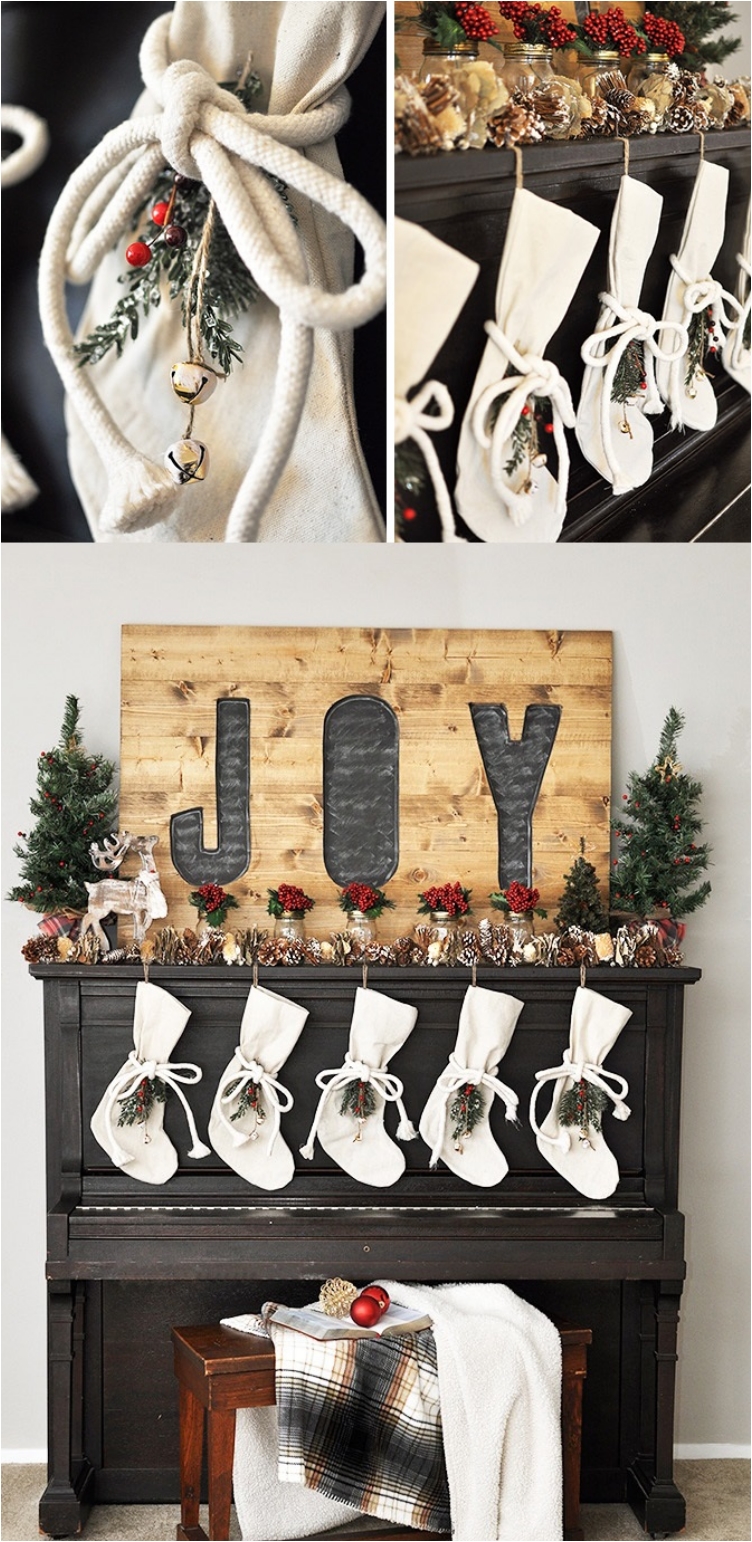 Christmas stockings are the quintessential Christmas decoration. After all, Santa needs some place where he can leave his gifts. Make your stockings as big as possible, so that Santa can put bigger gifts inside!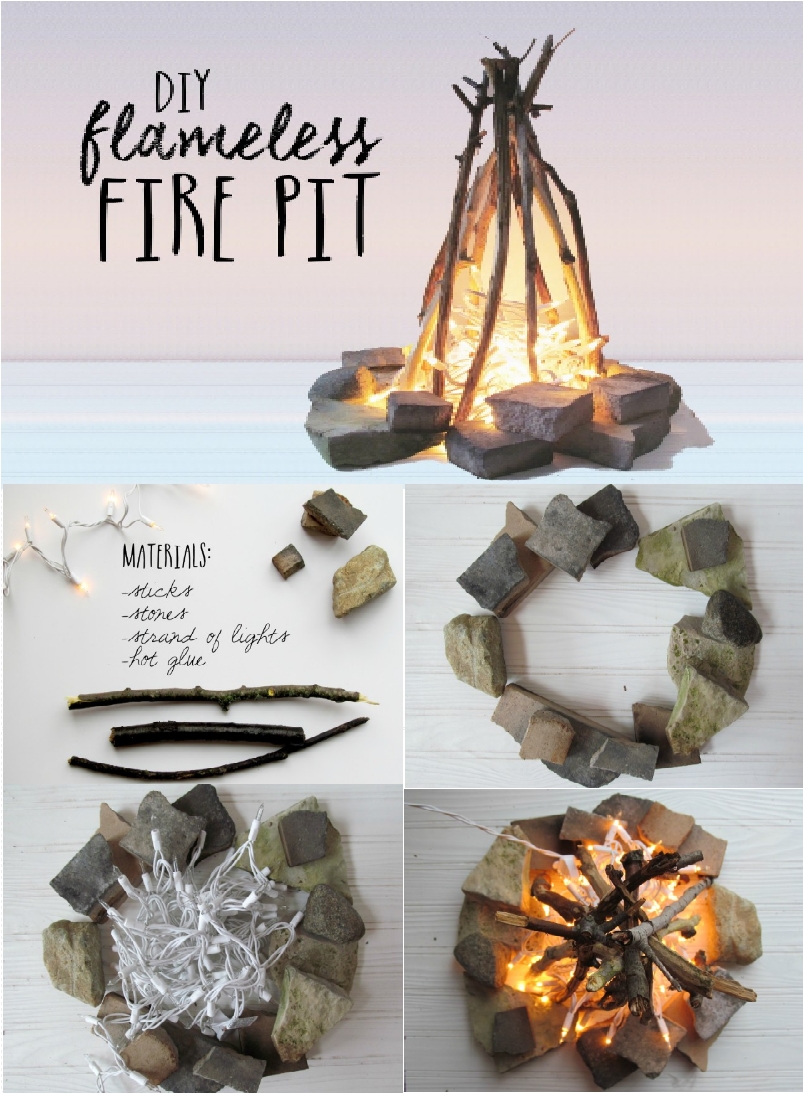 Fire pits are so cozy and comfortable. Mostly, people associate fire pits with outdoor parties. But fire pits are even more beautiful when placed inside the home. And since this one is flameless, you don't need to worry about the risk of fire.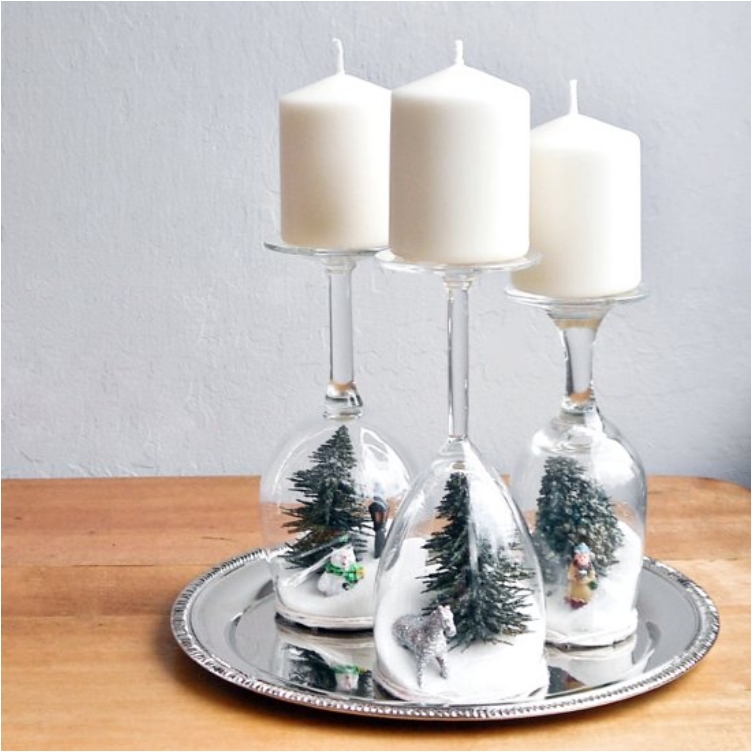 Well, we can go into 3D decorations now, right? Dioramas are usually designed for museum exhibits. But that doesn't mean they don't belong in your home for Christmas. And besides, you have no idea how easy it is to make this Christmas diorama!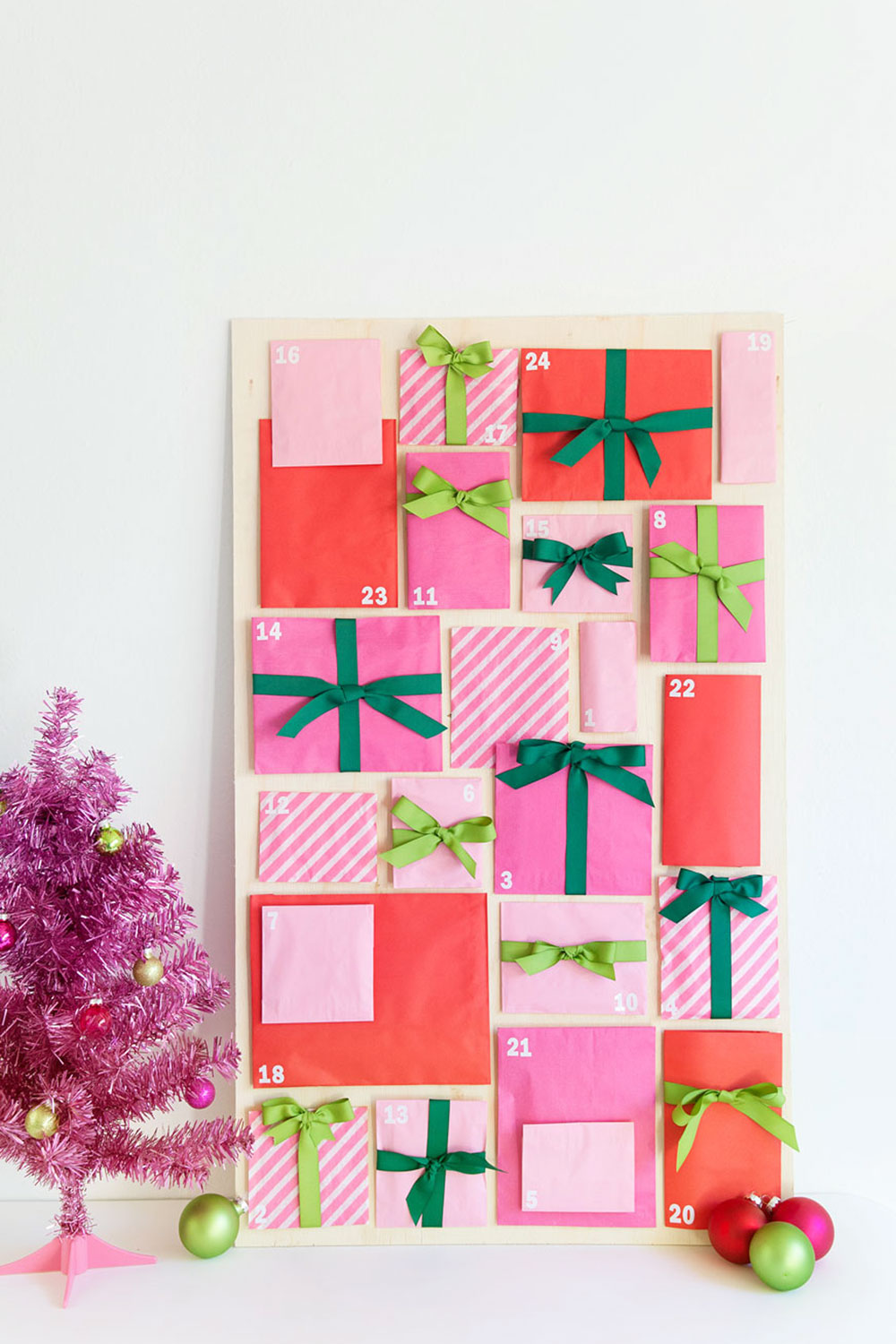 I know it's a bit late to make your December calendar, but you can make your January calendar now (Christmas decorations usually stay around through mid-January). Or you can remember this idea and use it next year. I'll leave it up to you.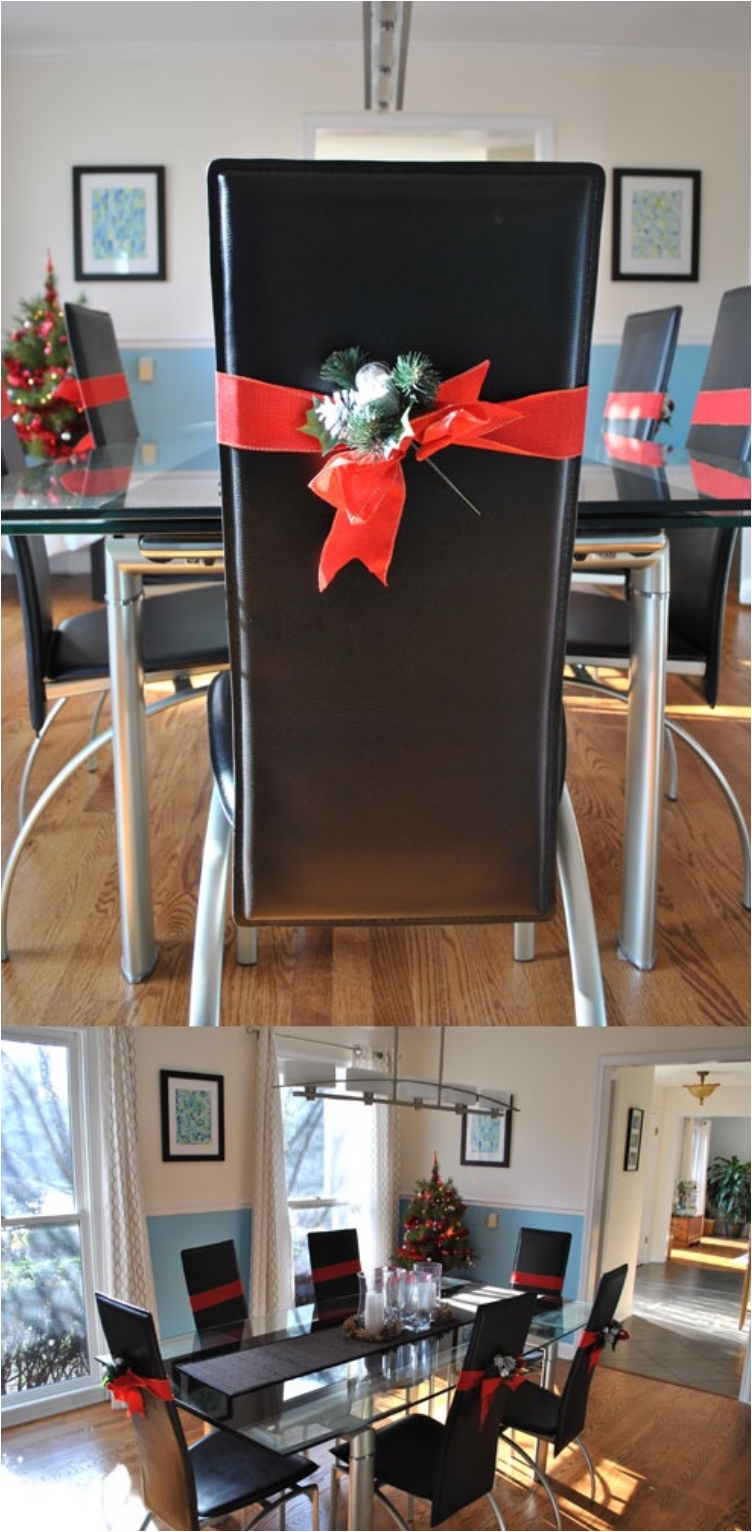 When you don't want to spend much time decorating your home for Christmas, a simple ribbon will do the trick. Just wrap the dining room chairs with red ribbon, and your home gets a completely new look. See, it's not hard.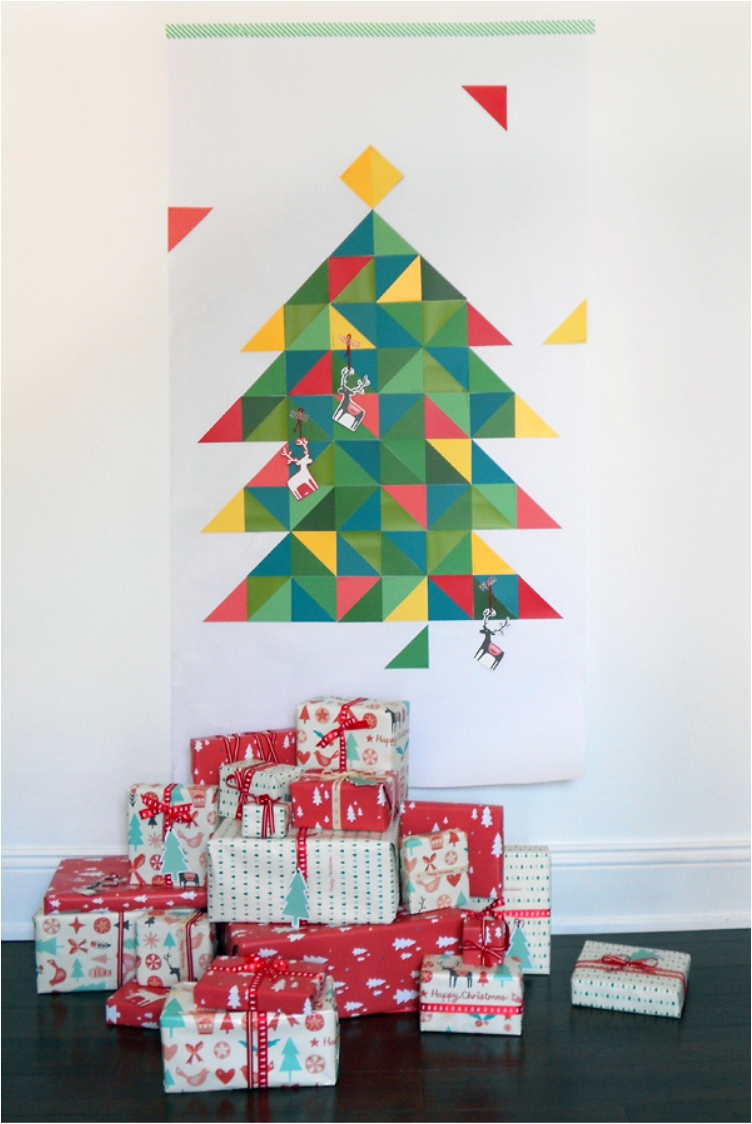 It's only natural that we finish off the list with a Christmas tree!
I hope you found some useful ideas for decorating your home. Feel free to share some of your ideas with the rest of us.