If you are reading this article, there is a chance that getting a tattoo has been sitting on your wish list. But with the stereotype that's been surrounding body ink at present, people think tattoos only belong to the arms and chests of bikers and Russian convicts.
Break that norm with this compilation of micro-ink cute designs and find one that truly represents you. This is a new era of tattooing where simple, stylish and elegant designs are inked to not only embellish your body but express your inner identity.
Check out these 50 mini tattoo ideas to spark your long lost desire of getting inked.
1. The Sleeping Cat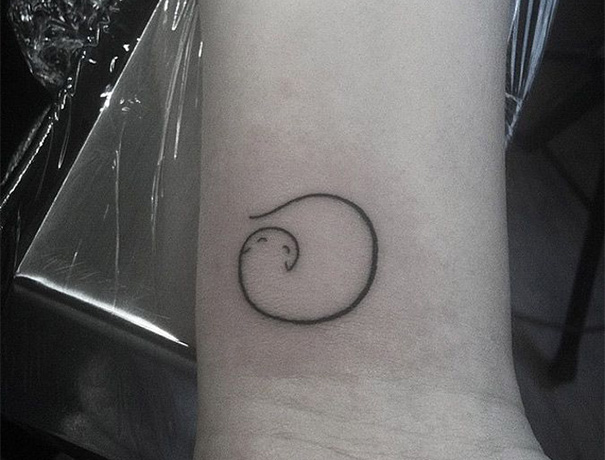 Cute relaxing feline.
2. Minimalist Flower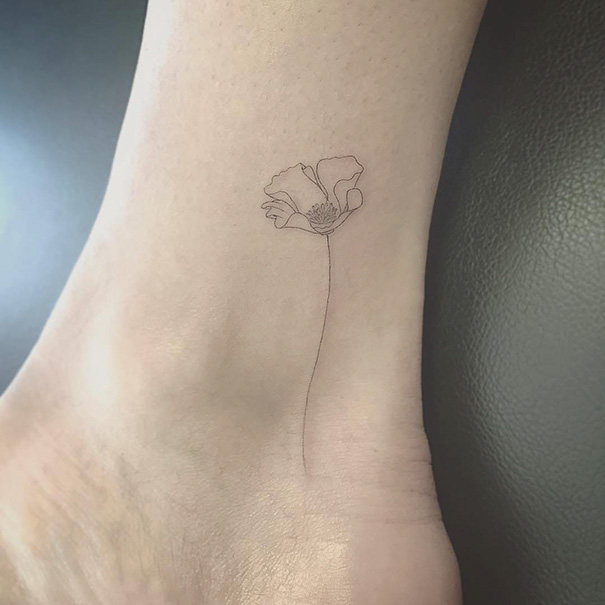 This is so thin and adorable.
3. The Fallen Branch
Surviving the fall.
4. Beautiful Origami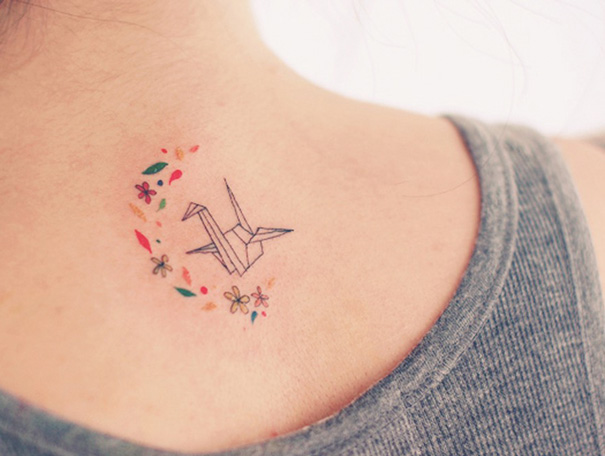 Conquering life with flying colors.
5. Baby Elephant Flying a Kite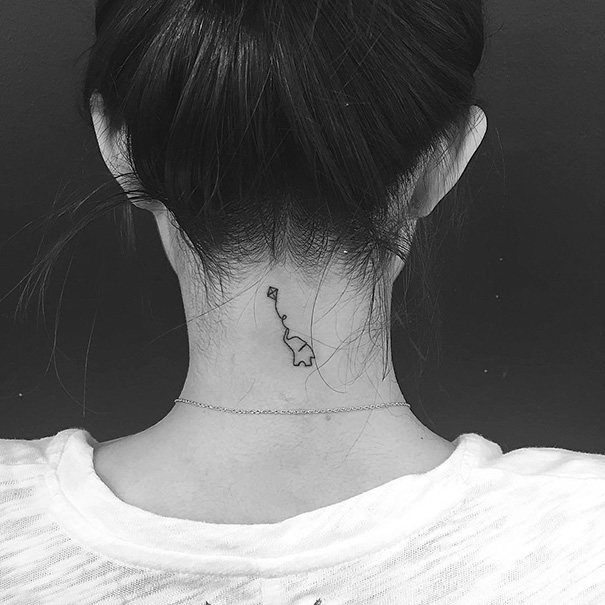 This suits every dreamer.
6. Pine Tree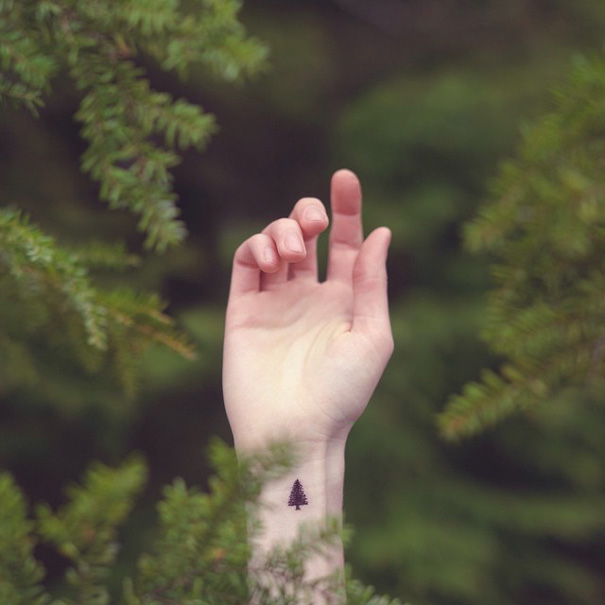 Forest within you.
7. Sending a Letter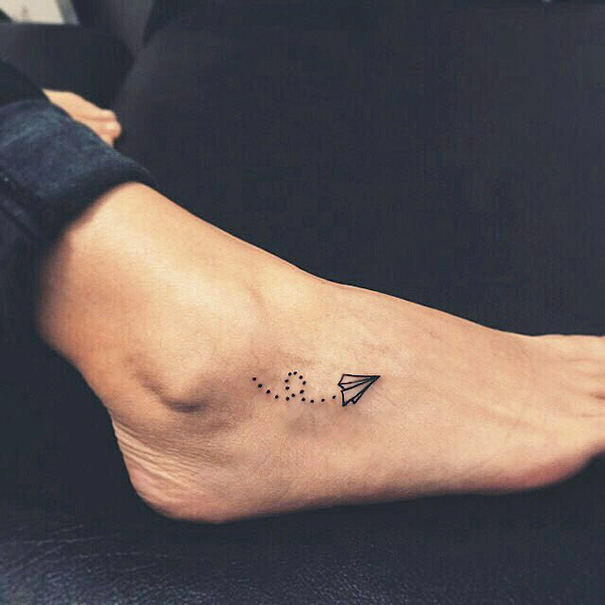 This plane origami to send all the message you want to give.
8. Little Dinos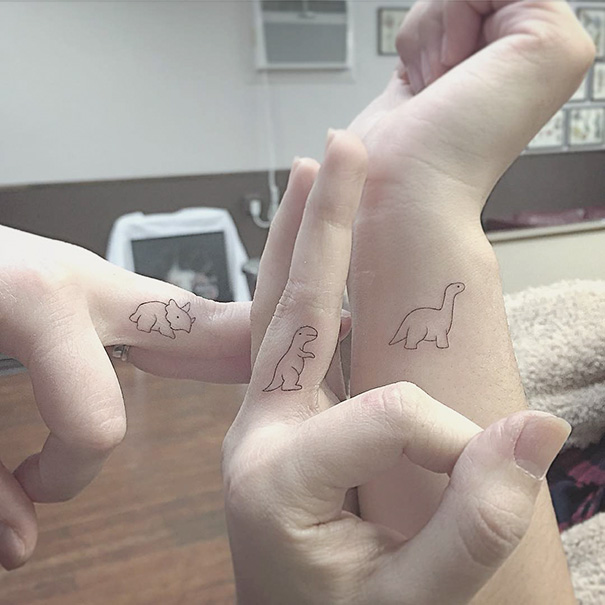 These look like dinosaurs from "The Land Before Time" movie series.
9. Boat to Bring You Places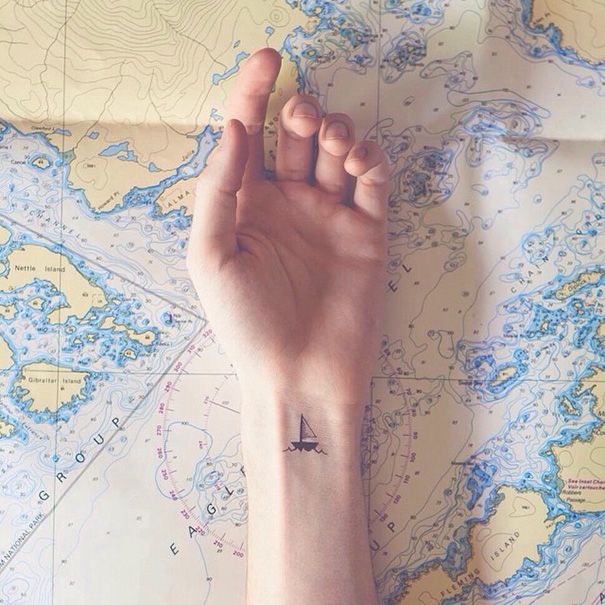 This design is perfect for all wanderers.
10. Reviving Nature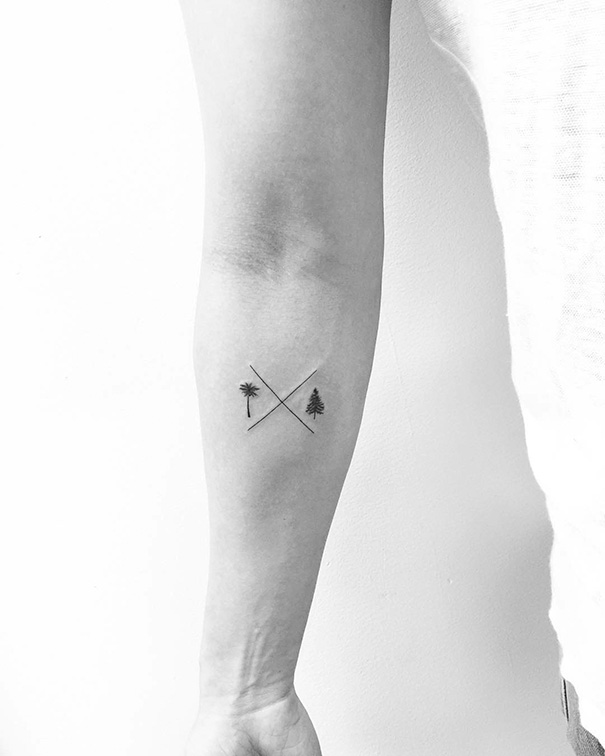 11. Baby Unicorn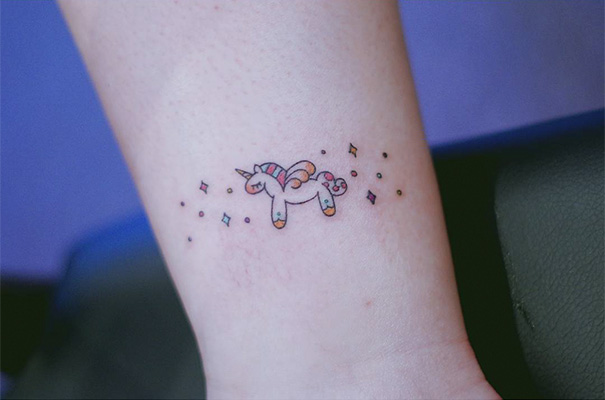 Colorful unicorn to brighten the day of anyone who takes a look.
12. Pet Cat Portrait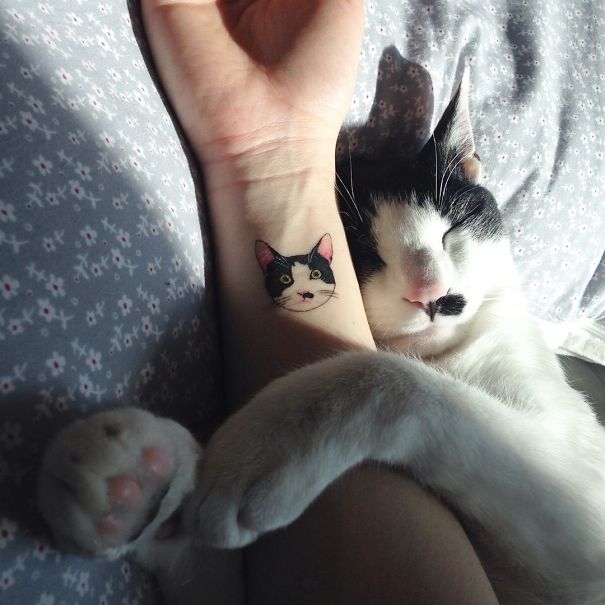 This is the best way to commemorate your silly but sweet cat.
13. Feline Lines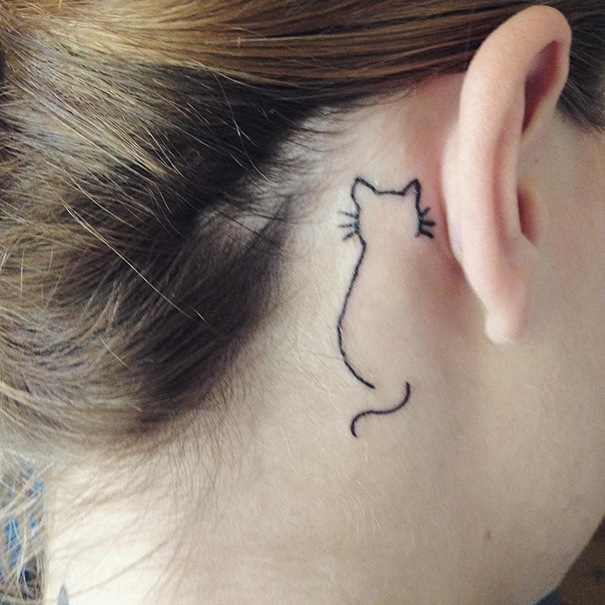 For all people who can't get enough of their kitties.
14. Sea Wave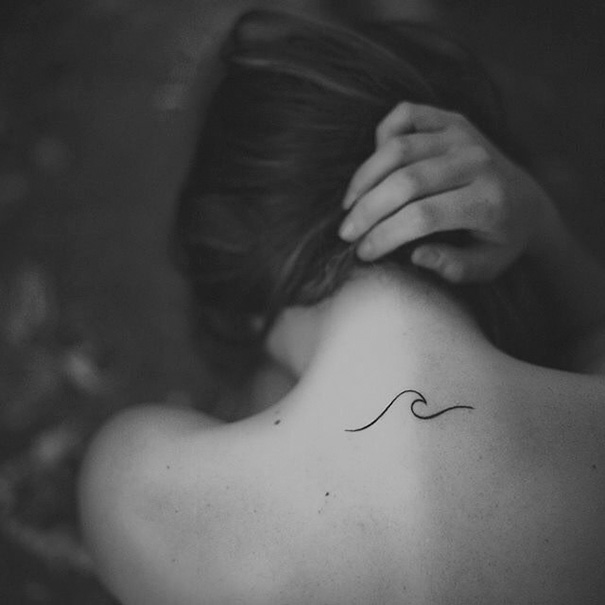 For the people who conquered huge waves in their lives and are ready to battle more to come.
15. The Pinky Promise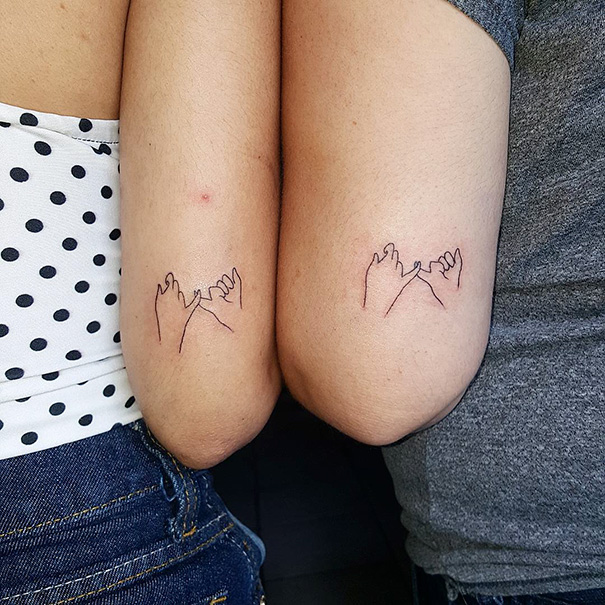 Cute couple tattoo you will forever bear.
16. Minimalist Pine Tree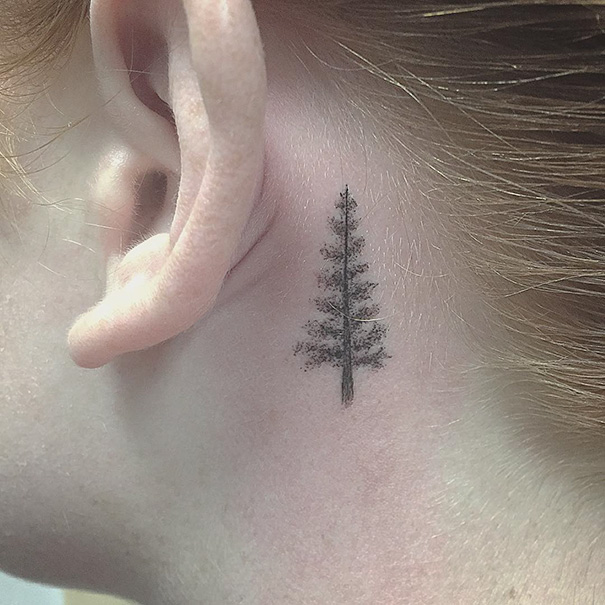 Portion of the forest within you.
17. Feline String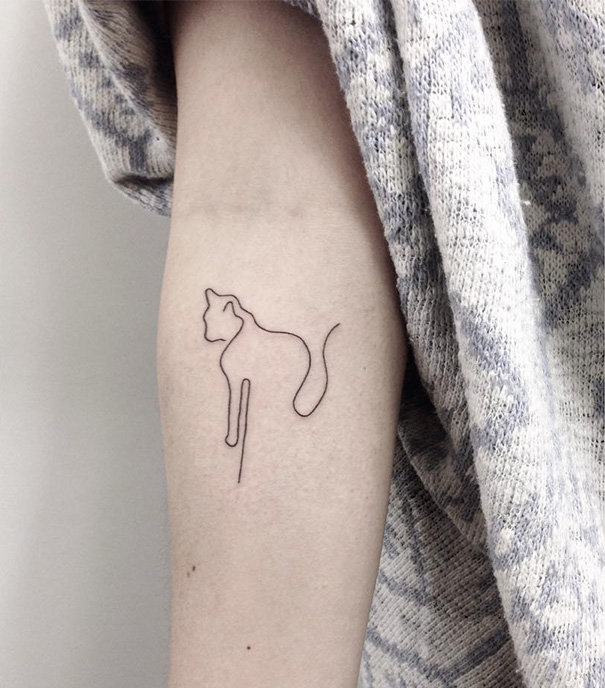 Too cute for all pet lovers.
18. Birds by the Branch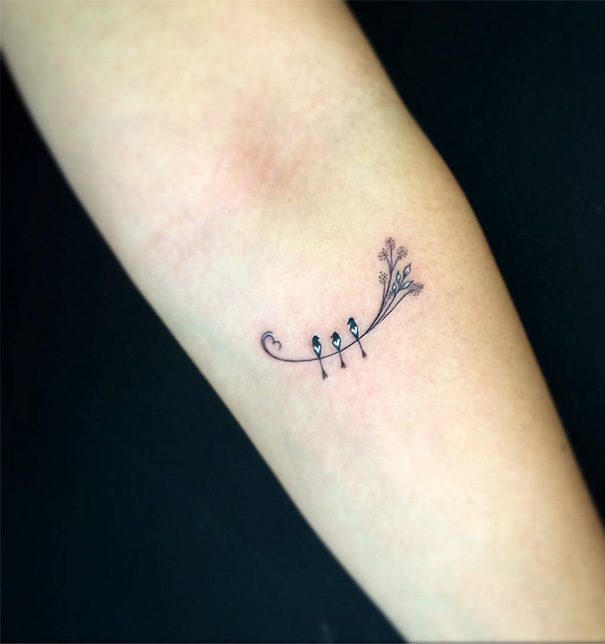 To relax yourself anytime.
19. White Ink Infinity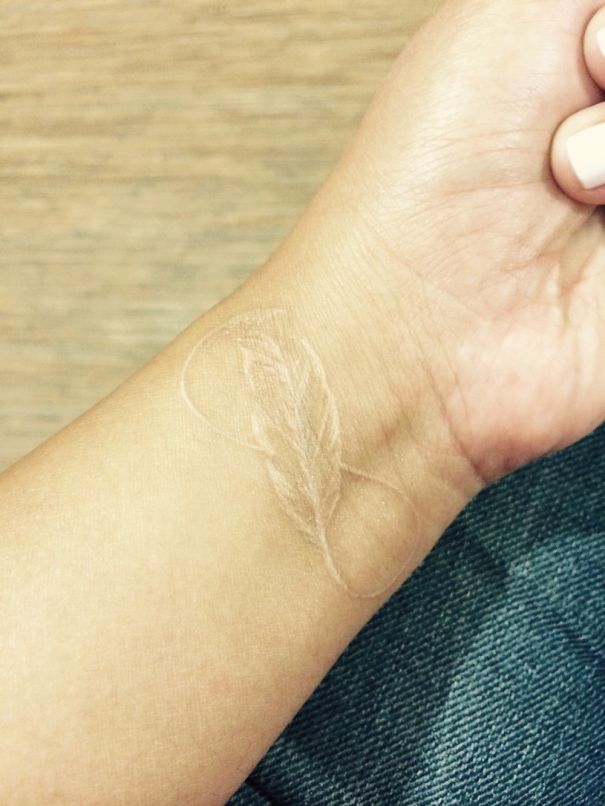 For the things that are simple but infinite.
20. Colorful Birds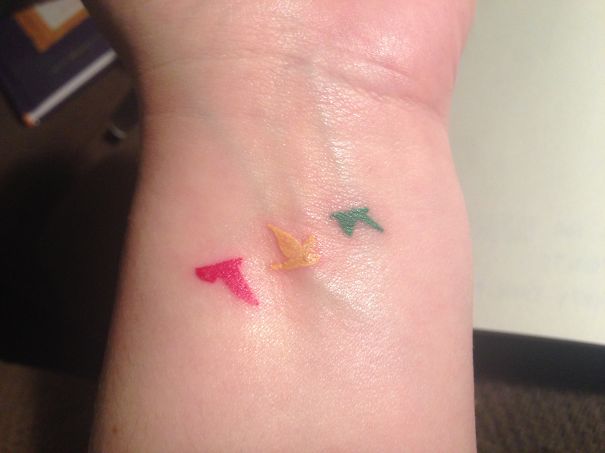 To remind you that the world is full of color.
21. Free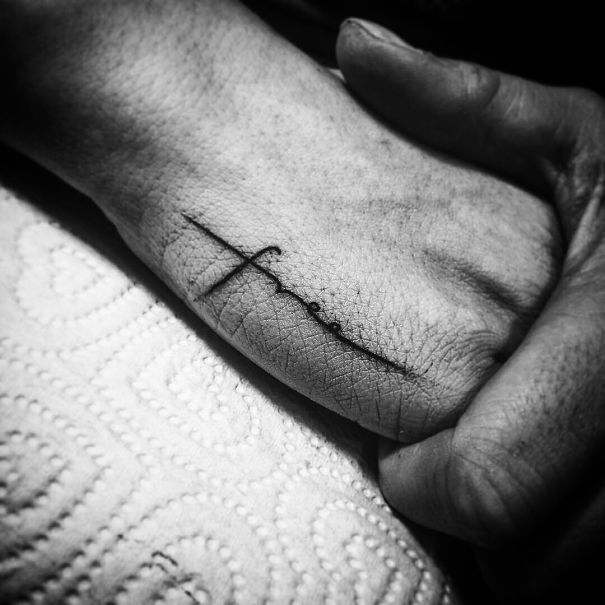 Let go of whatever is holding you back with this tattoo.
22. Dotted Ribbon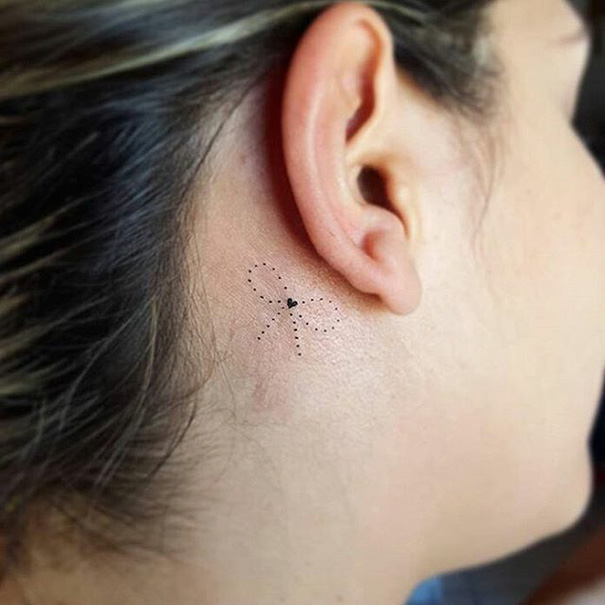 Minimally elegant.
23. Arrow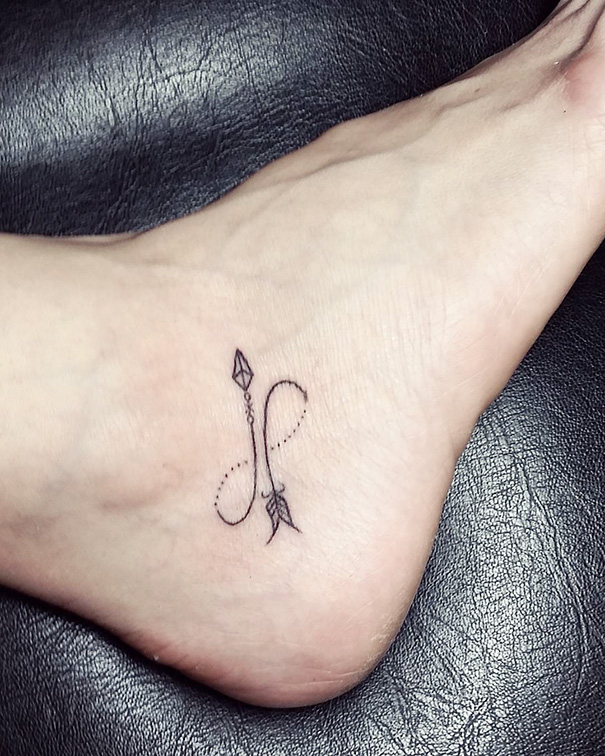 To whatever direction life brings you to.
24. Bicycle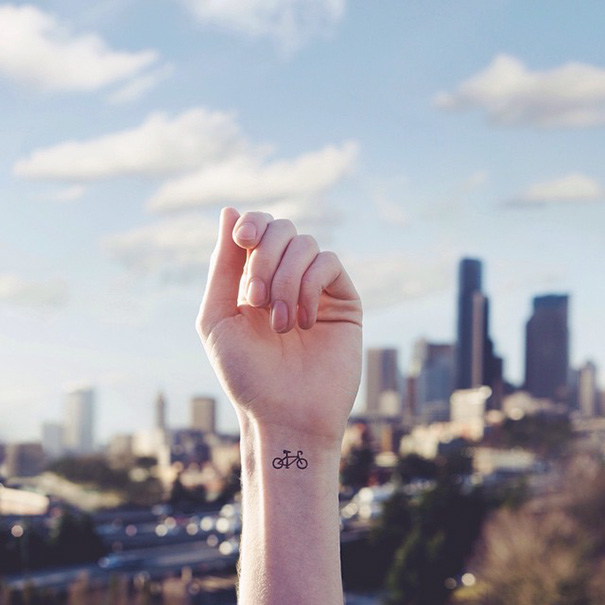 Two wheels to bring you somewhere you've never been.
25. Artsy Flower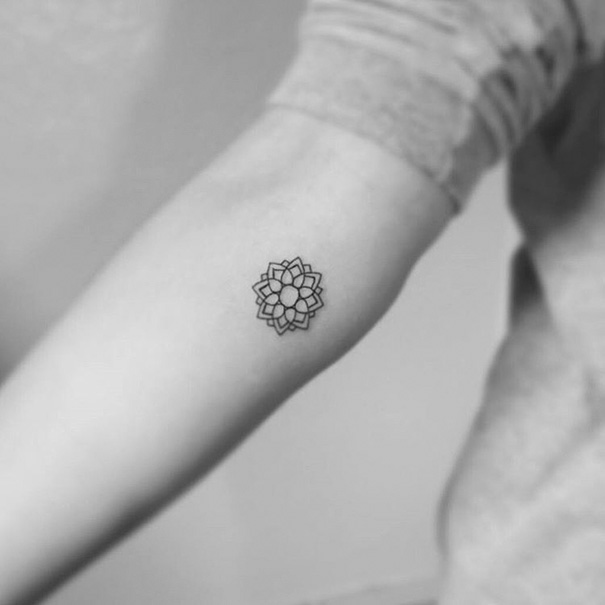 Bloom where you are planted.
26. Beach Wave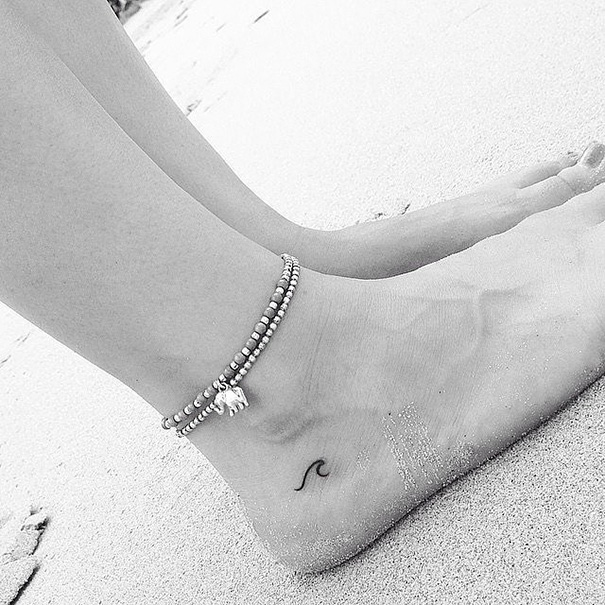 Best for surfers and beach lovers.
27. Hour Glass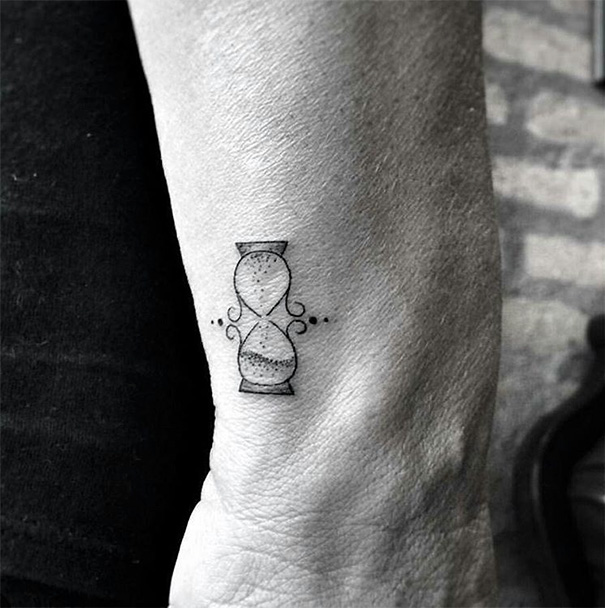 28. Cute Tulip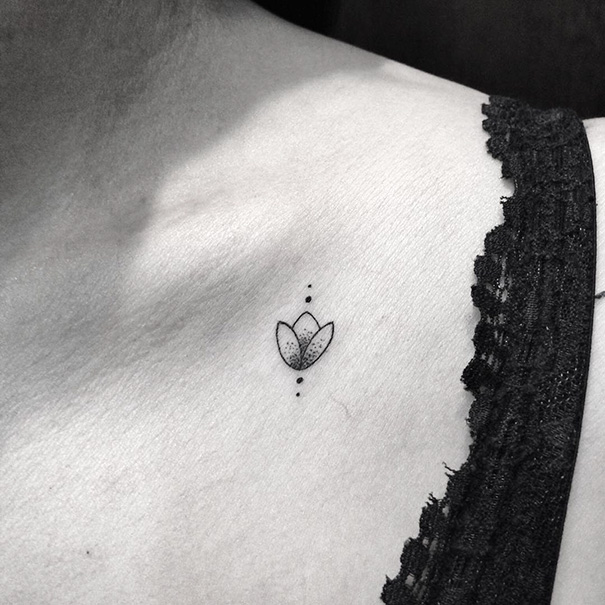 Flowers are never overrated.
29. Snowflake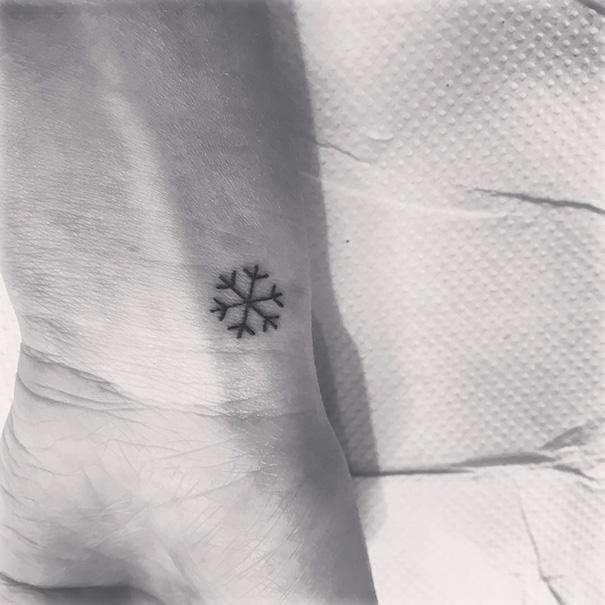 Through the cold winter snow.
30. Pair in the Universe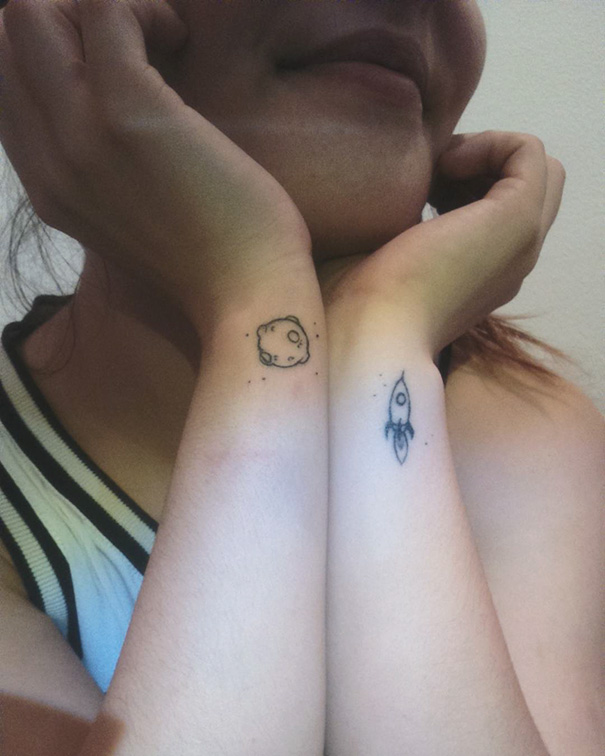 Reaching your destination.
31. Northern Mountains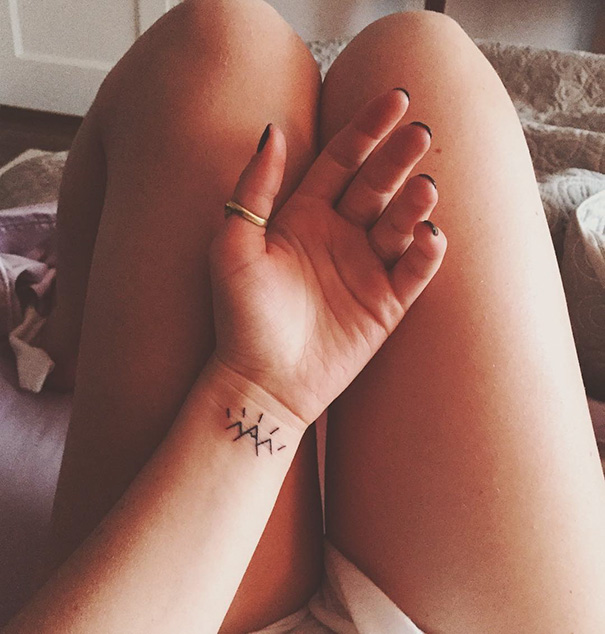 No mountain is high enough to climb.
32. Queen of Hearts and King of Spades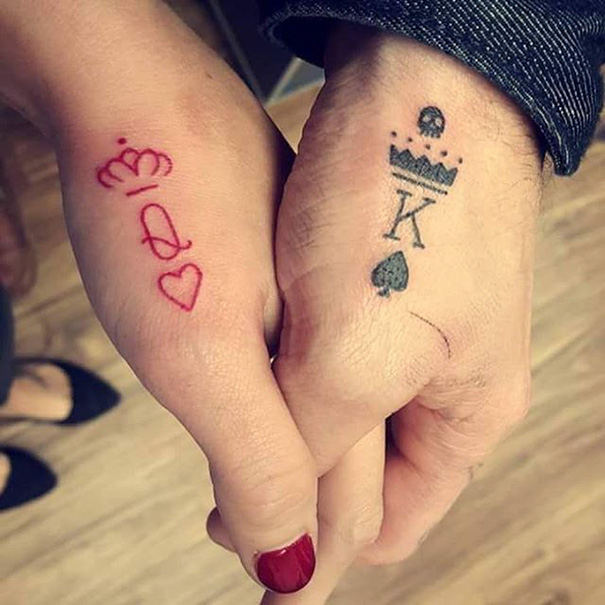 Royal couple.
33. Owl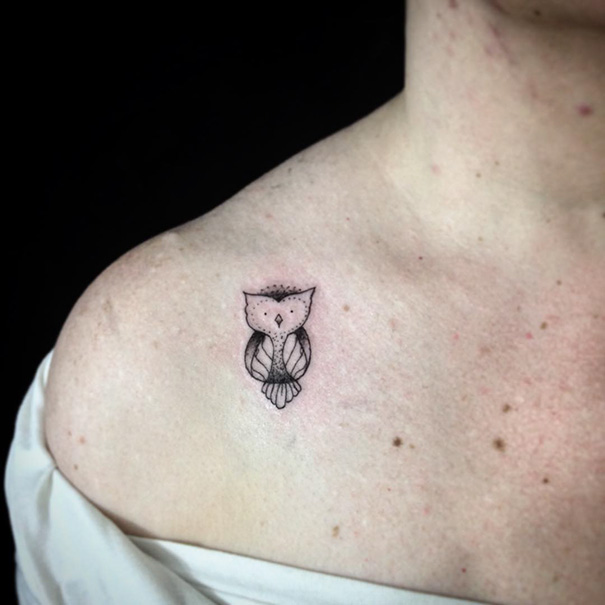 To look after you.
34. Staccato Dots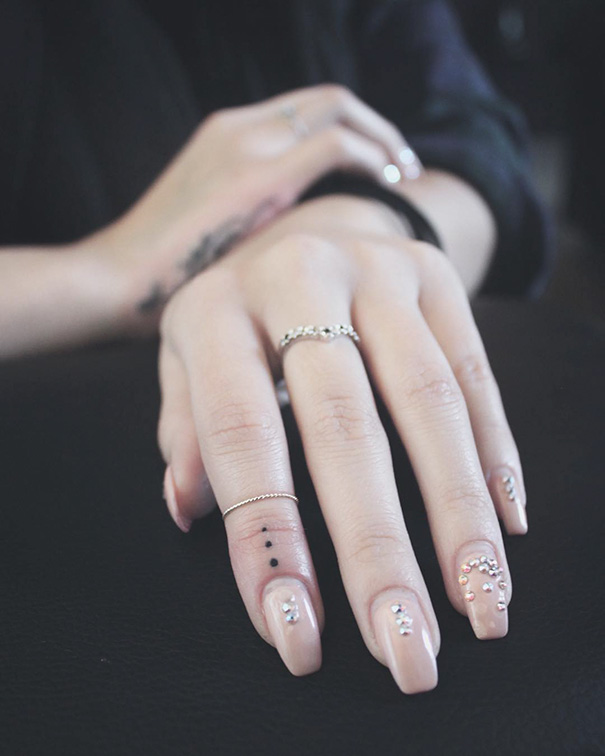 35. Origami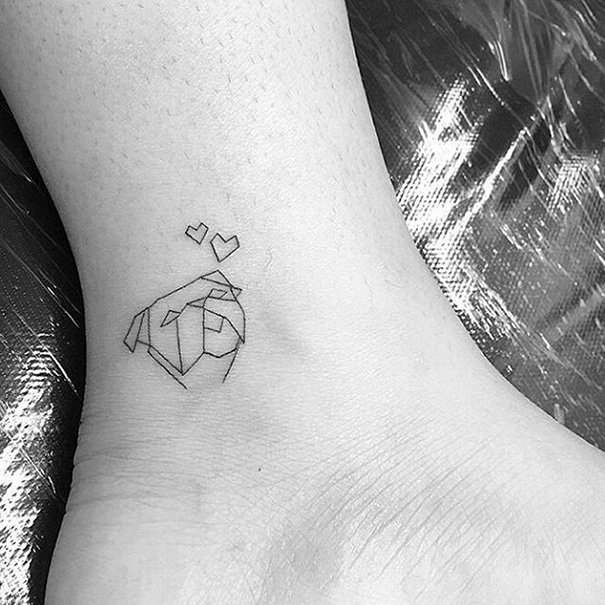 Lovely origami.
36. Arrow Heart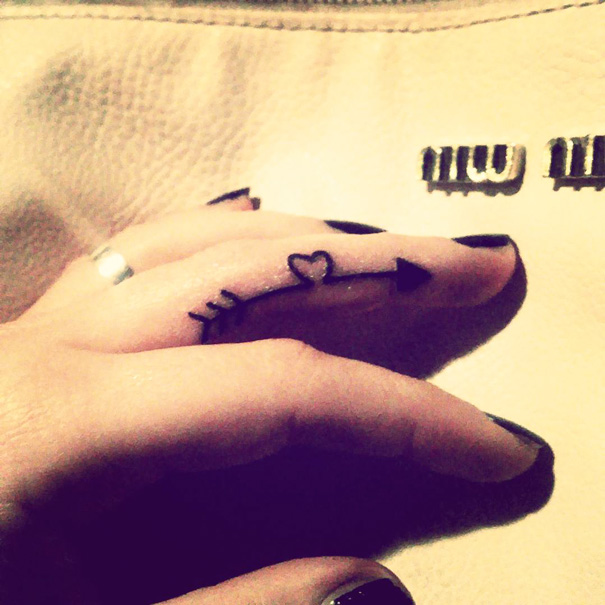 Your heart is pointing you to the right direction.
37. Diamond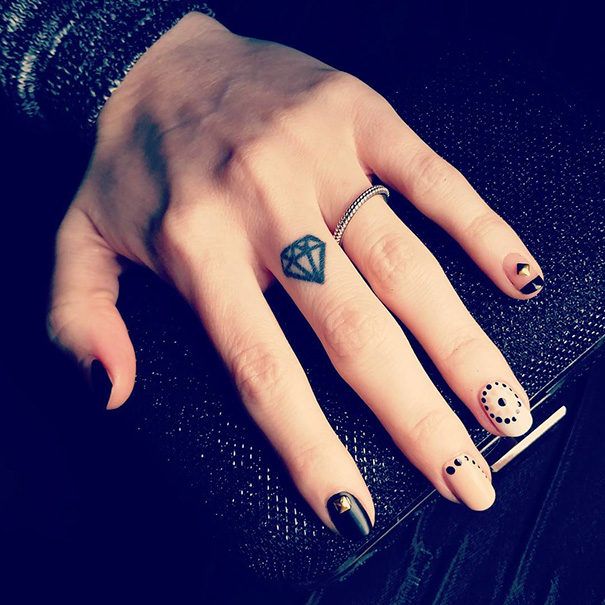 Girls are as precious as diamonds.
38. Tattoo Ring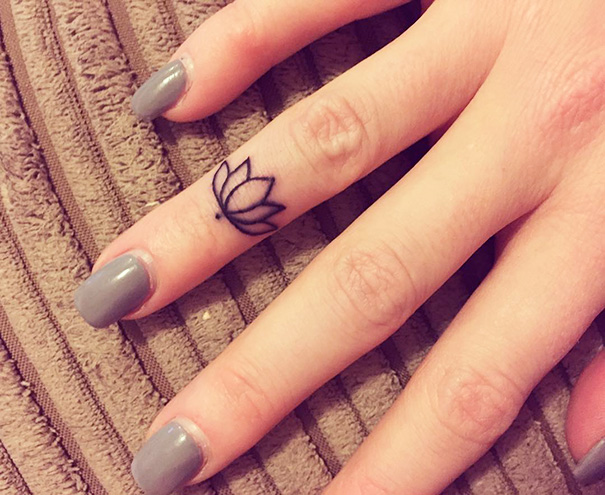 38. Couple Tattoo Ring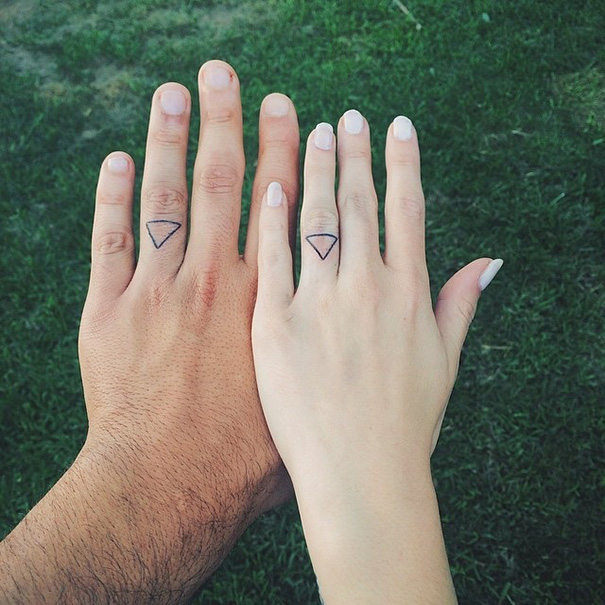 39. String Bracelet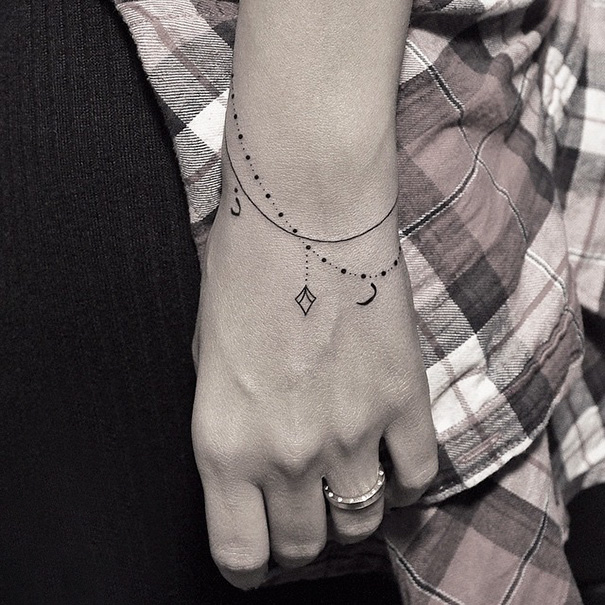 Jewelry that cannot be washed off.
40. Hidden Message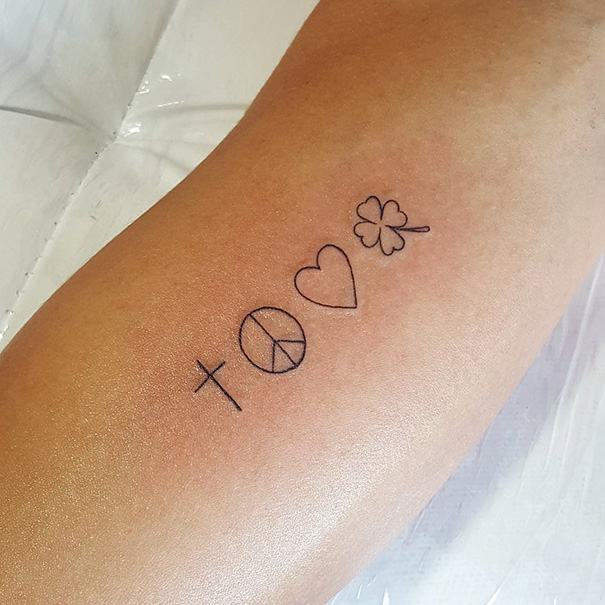 Faith, peace, love and hope.
41. Adrenaline
For people who are always active.
42. Potterhead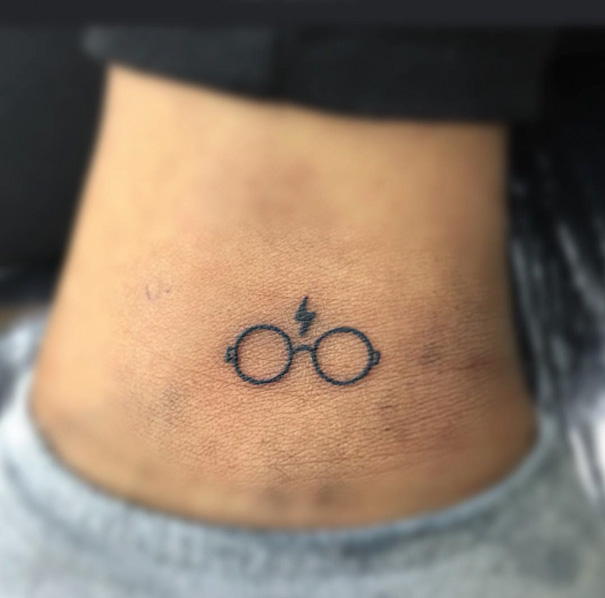 Long live Harry Potter Magic.
43. Sliced Pineapple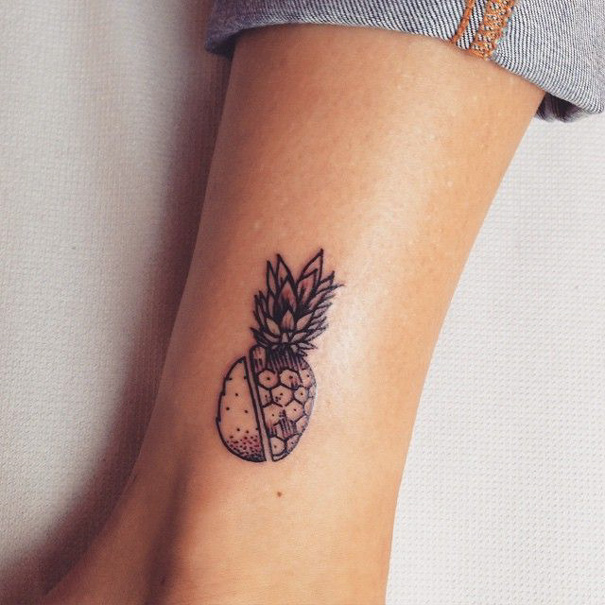 Tropical fruit.
44. The Semi-Colon Project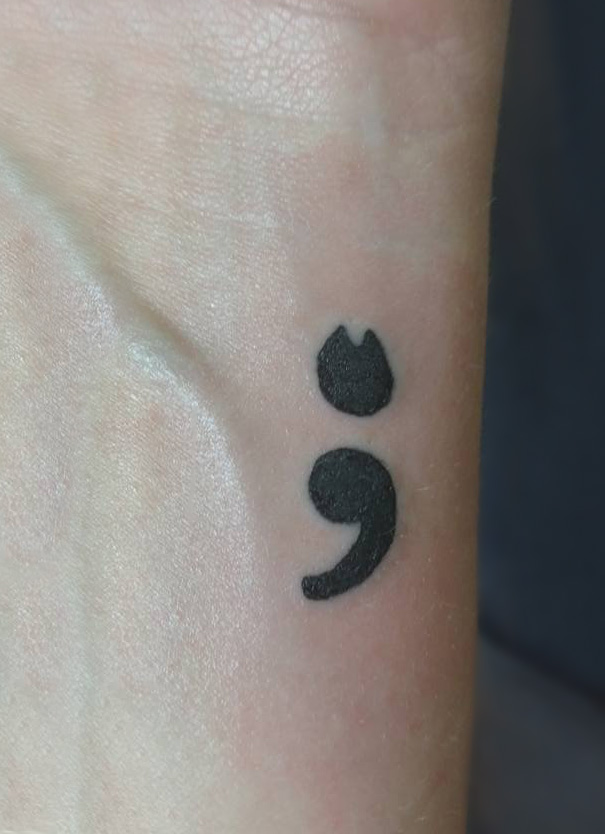 Supporting the mental health advocacy.
45. The Owl and Tree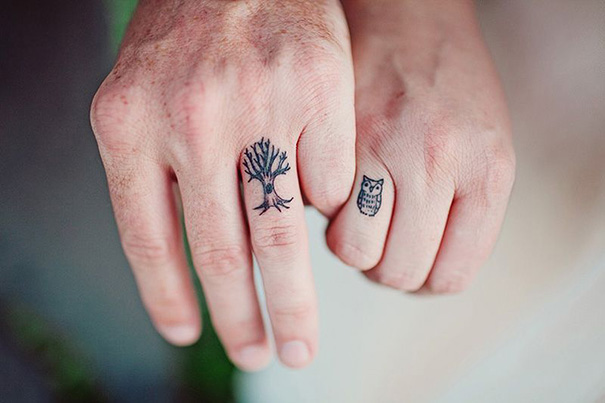 With someone who feels like home.
46. Tattoo Bracelet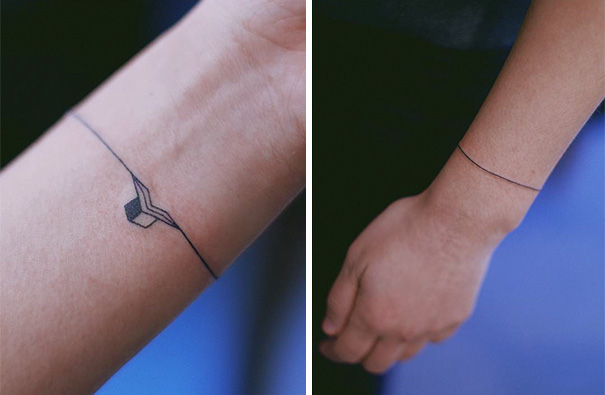 Thin string coolness.
47.  Blowing Dandelion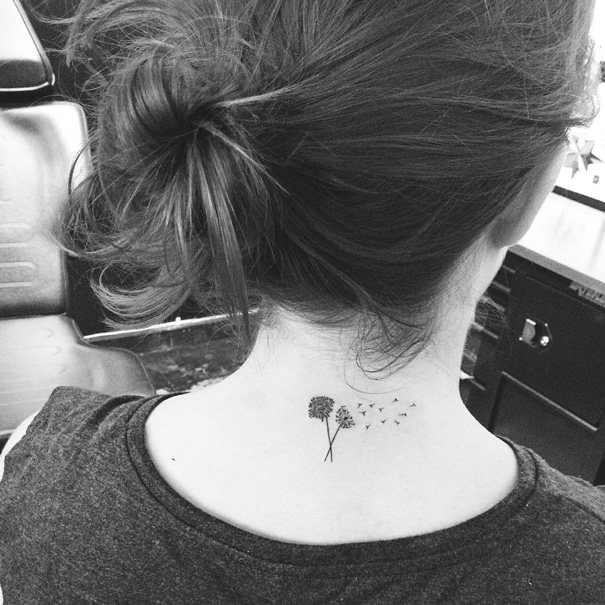 For every wish to come true.
48. Pinned Needle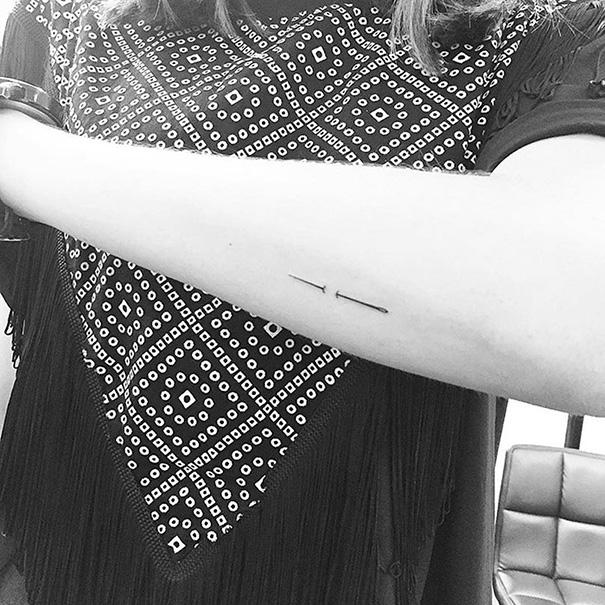 No pain can hurt you enough.
49. Iceberg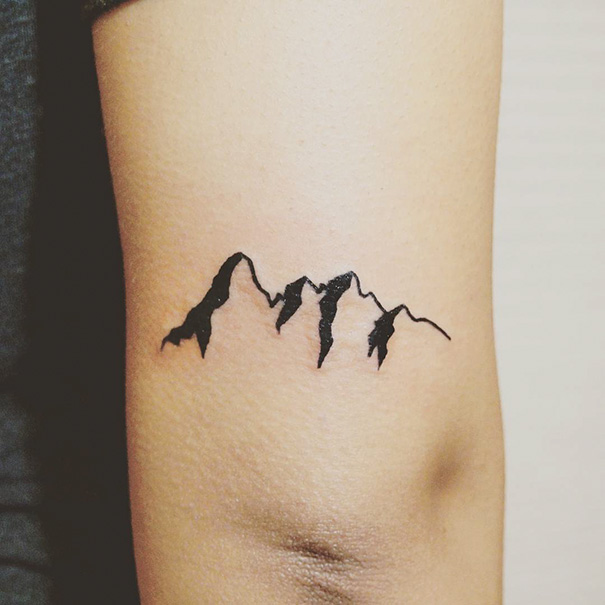 For people who can't be drowned.
50. Alien Invation
51. Scorpio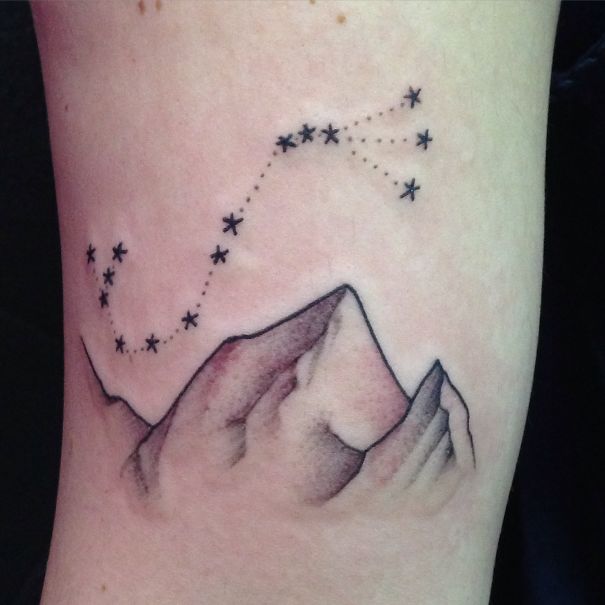 Constellation above the iceberg.
52. Cookie Treat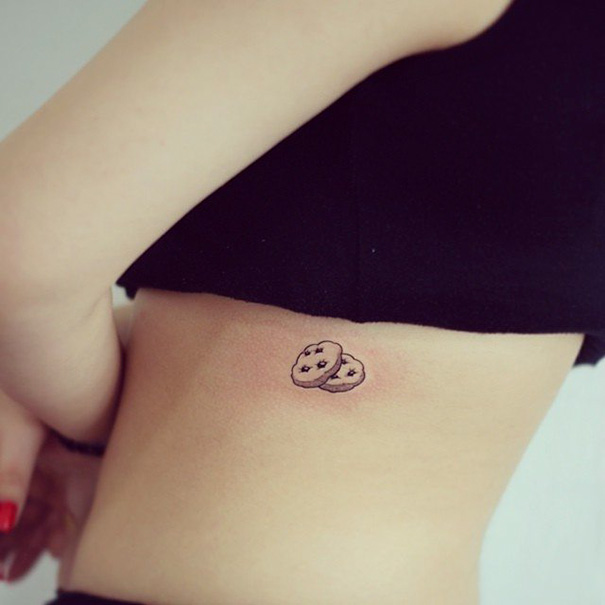 To keep up with life.
53. Mini Avocado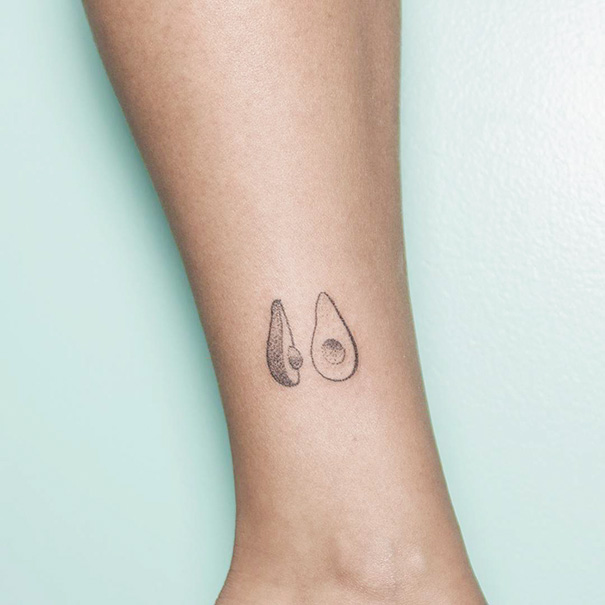 54. Swimmer's Battle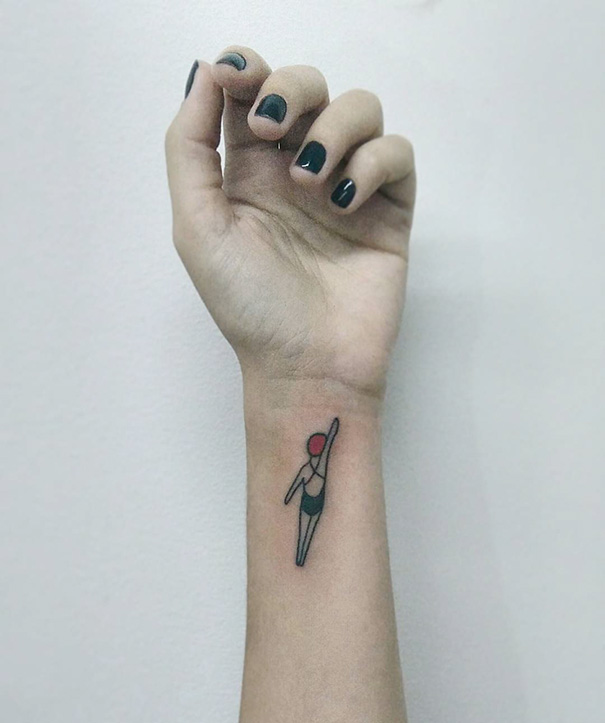 For every competitive heart.
55. Honey Bee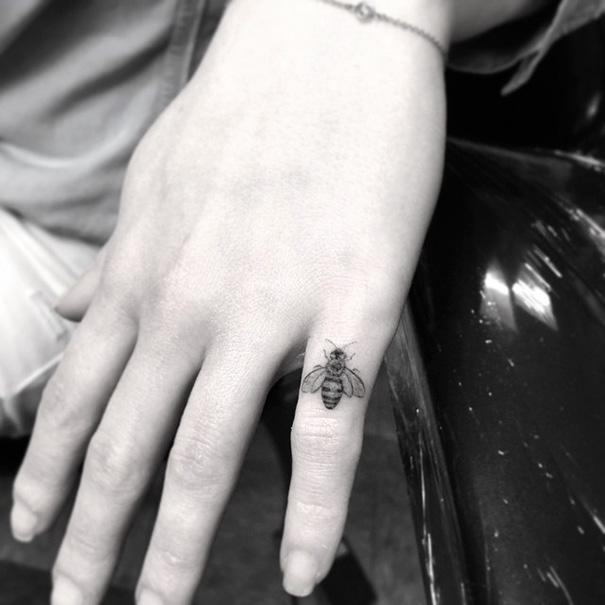 To provide sweetness in your life.