Our name is our identity. This is how new people know us, how old friends remember us and how institutions acknowledge us. Despite of this, there were some parents who (for some unknown reason) decided to give the most hilarious names to their children.
Some of these were coincidences due to unfortunate surnames, but many were intentionally made funny for another reason not known to man.
Here are 50+ of the funniest names ever given to make you wonder what these parents were even thinking.
#1 Poo Saiyuud Diwong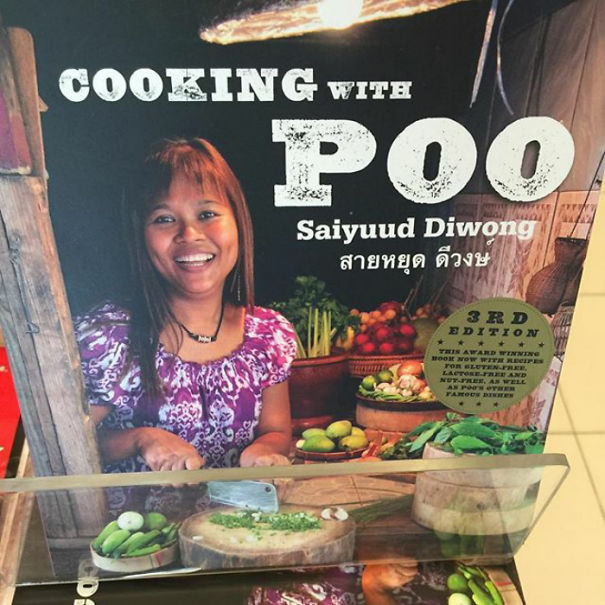 It's ironic that she's in the food industry.
#2 Paul Twocock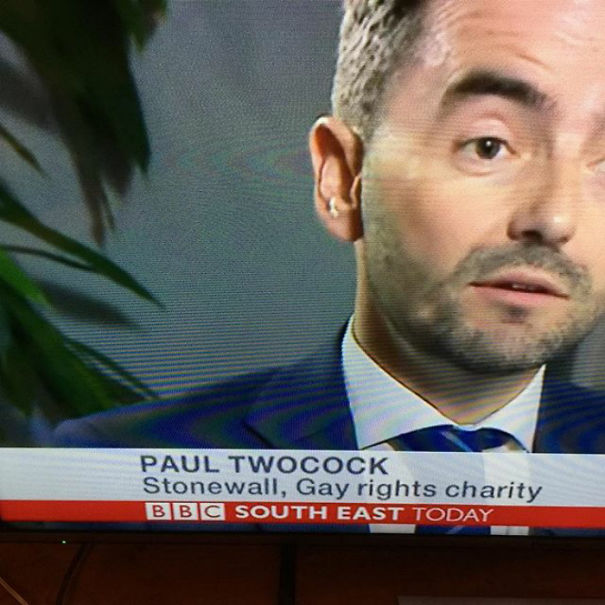 The irony of this again, he is representing the a gay rights group.
#3 Dick Champion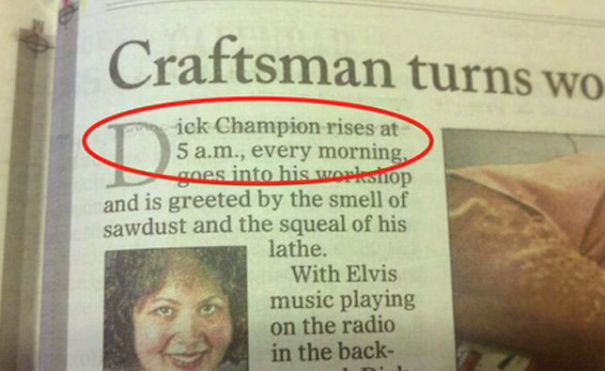 This man's a champion of his first name.
#4 Batman Bin Suparman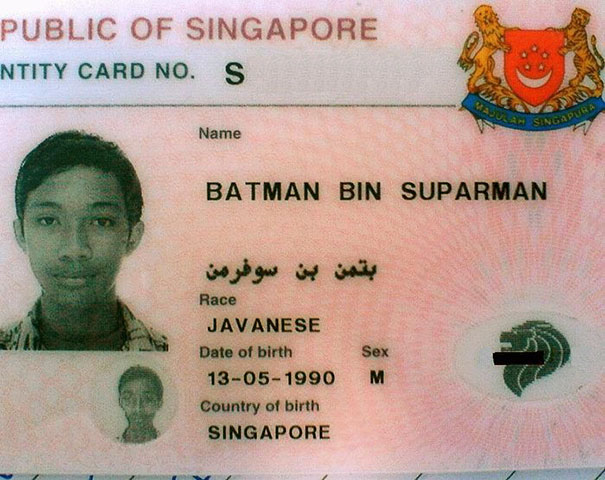 "Dawn of Justice"
#5 Dick Assman
It's a double kill for Dick Assman.
#6 Dick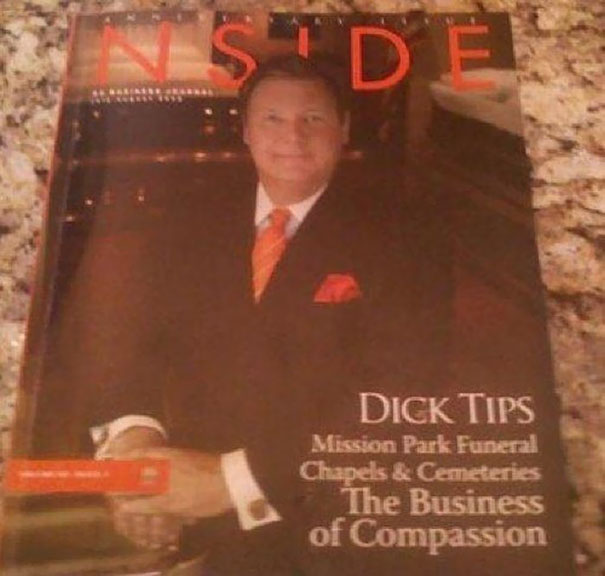 There seems to be a whole colony of them dicks.
#7 Mister Love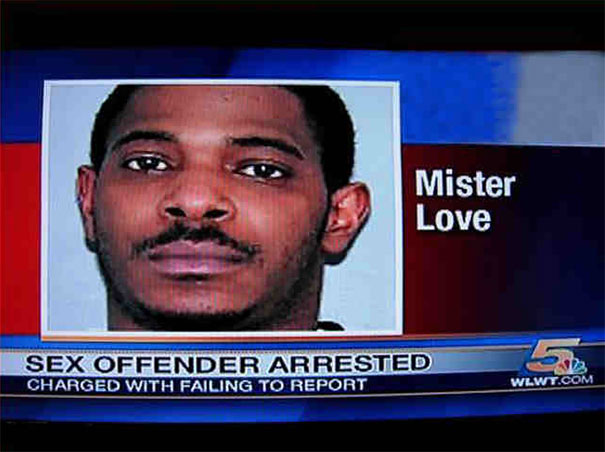 How can a "Mister Love" even be a sex offender?
#8 Robert Fagot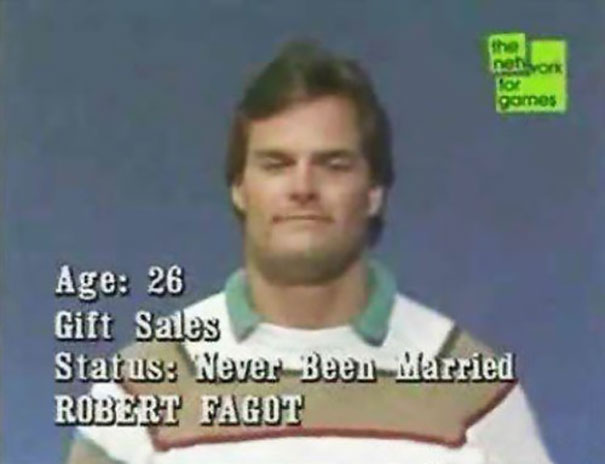 I think this is why he has never been married. No woman wants to acquire such a surname.
#9 Dickie Head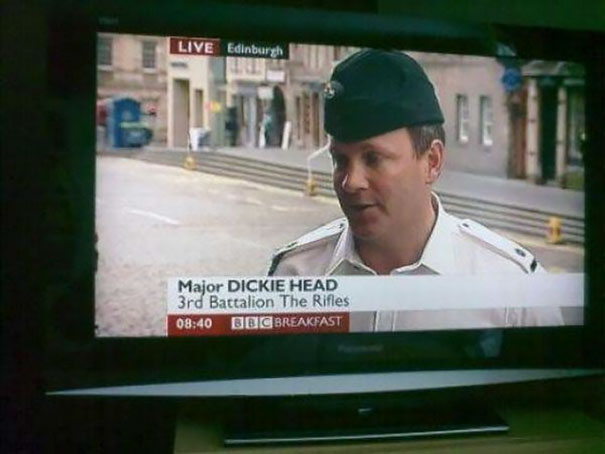 How much does his parents hate him?
#10 Mike Weiner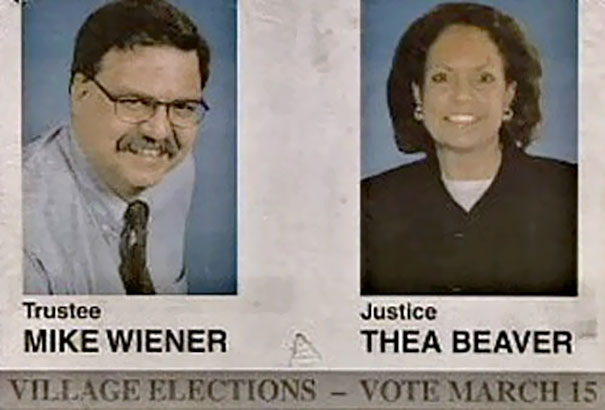 How much votes can he get? Come on, guys.
#11 B.J. Cobbledick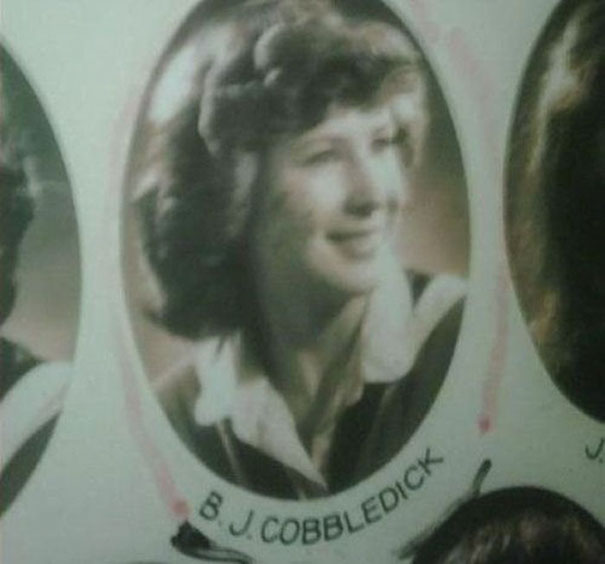 This name must be a torture for a woman.
#12 Donald Duck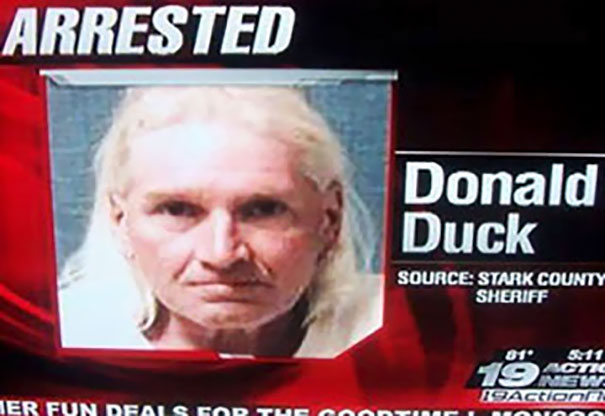 His parents must love Walt Disney so much.
#13 Tokyo Sexwale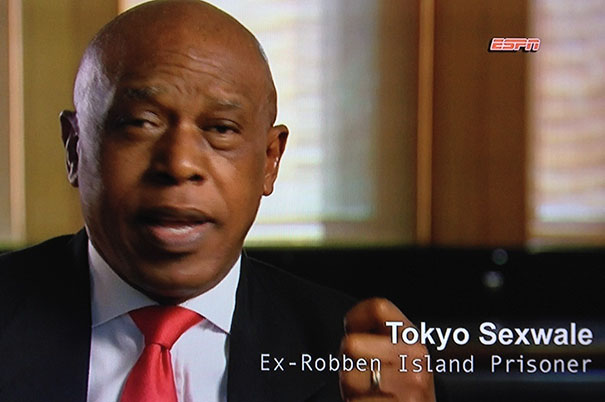 I won't give an interview if this was my name.
#14 Dick Seeman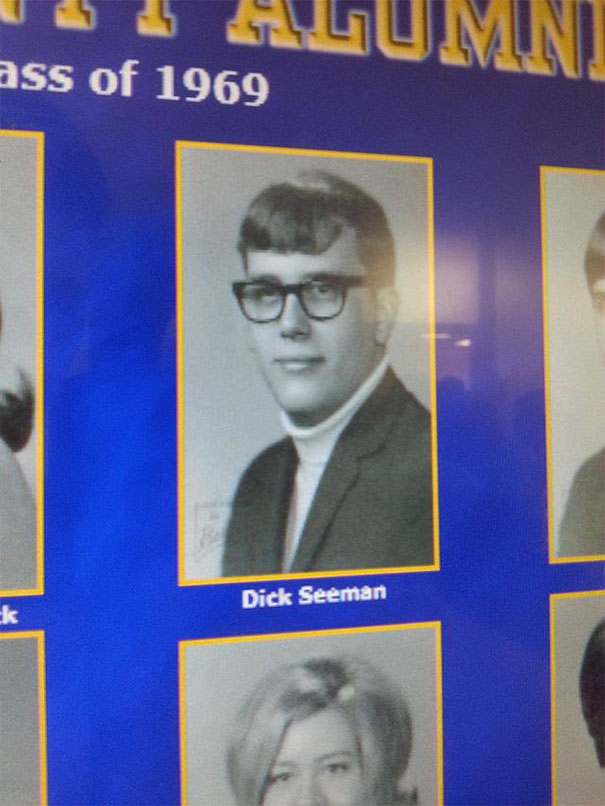 He must be thinking of his name when this photo was taken.
#15 Moe Lester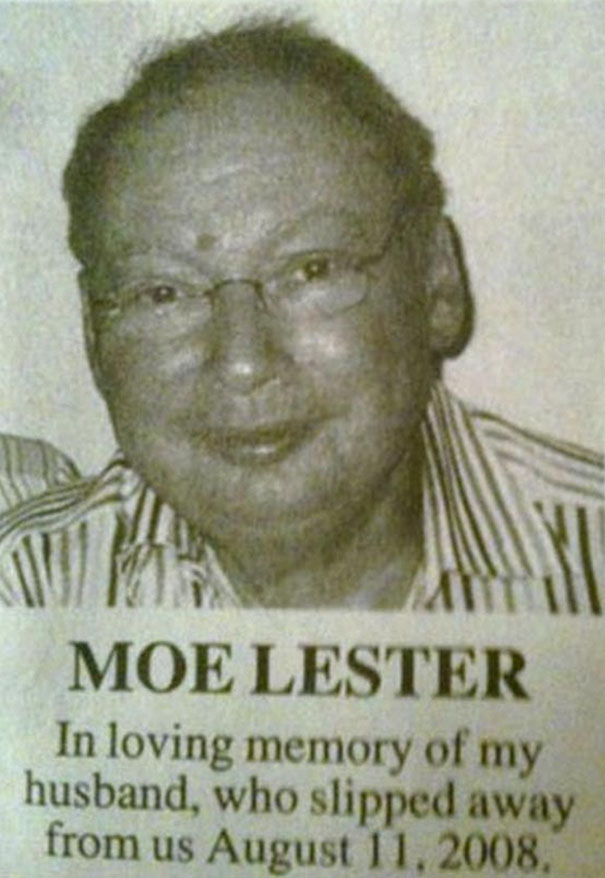 Women must be so scared.
#16 Lord Vol Demort Estioco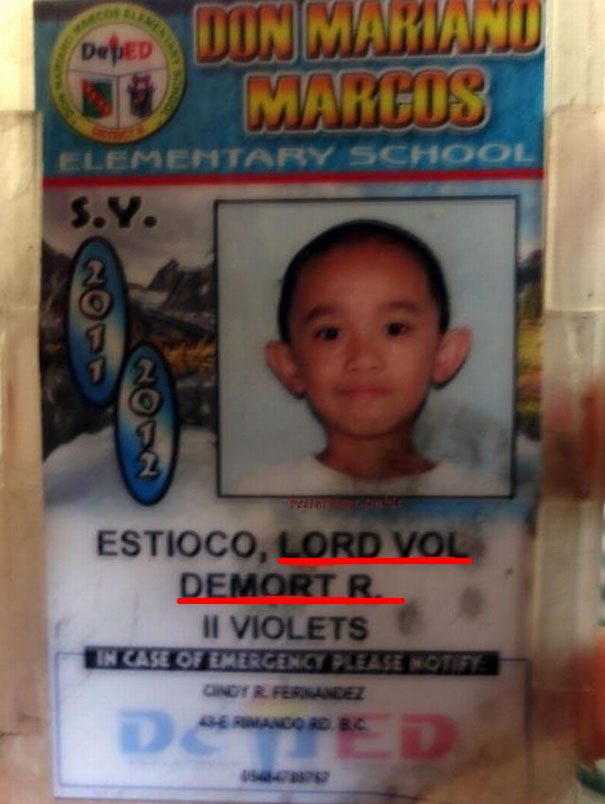 Too much Happy Potter fandom is not good, especially for parents.
#17 Jack Daniels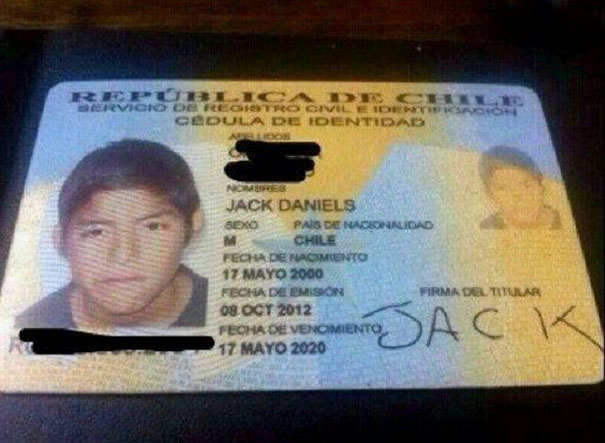 When he grow up and prefers to buy liqour, Jack Daniels will buy a Jack Daniels.
#18 Dick Long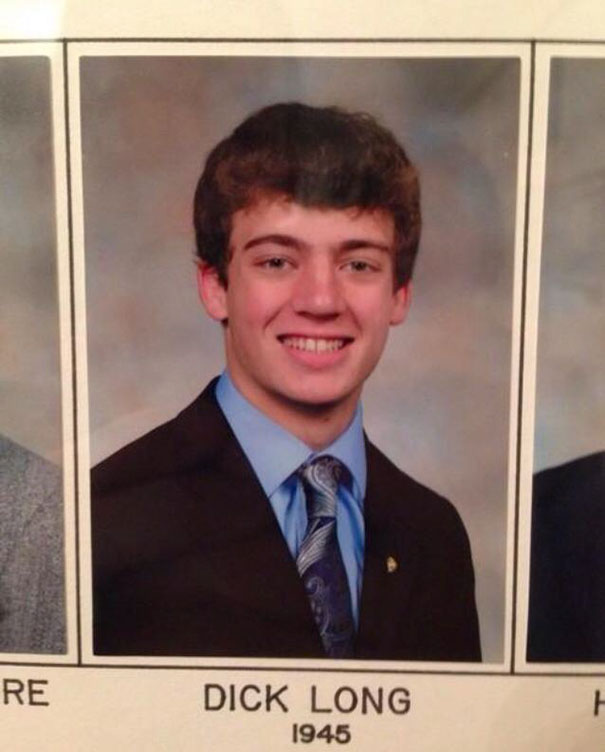 Classic.
#19. Dick Kock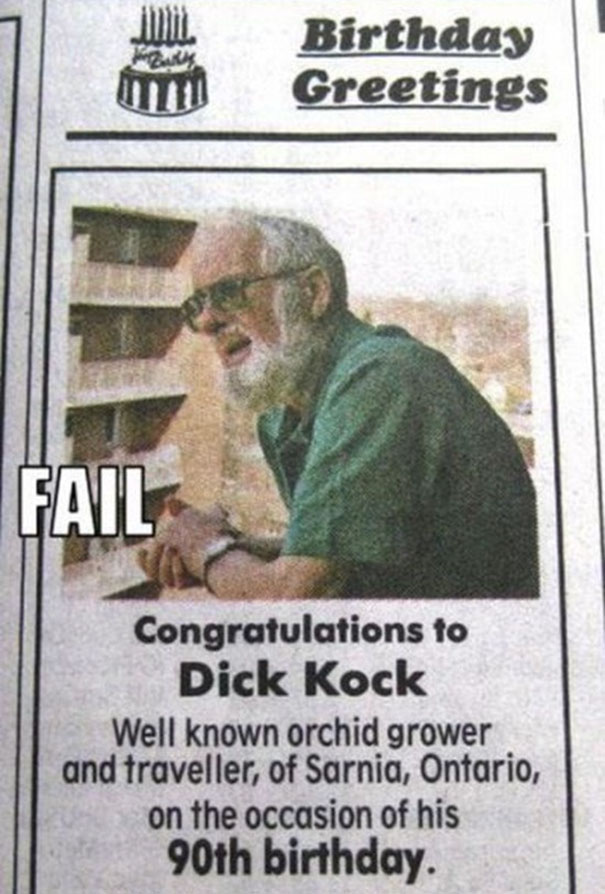 So Dick Kock is well-known.
#20 Dick Paradise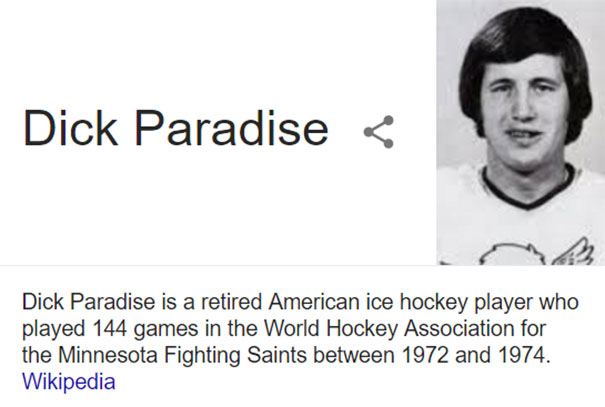 He's a great hockey player though.
#21 Lord Brain
His name explains why he is an expert in neurology.
#22 Mr. Butt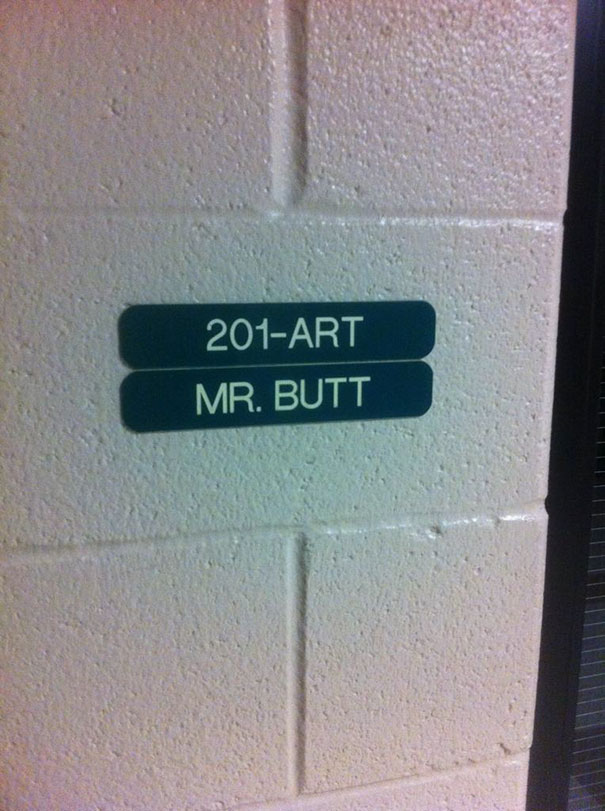 #23 F. You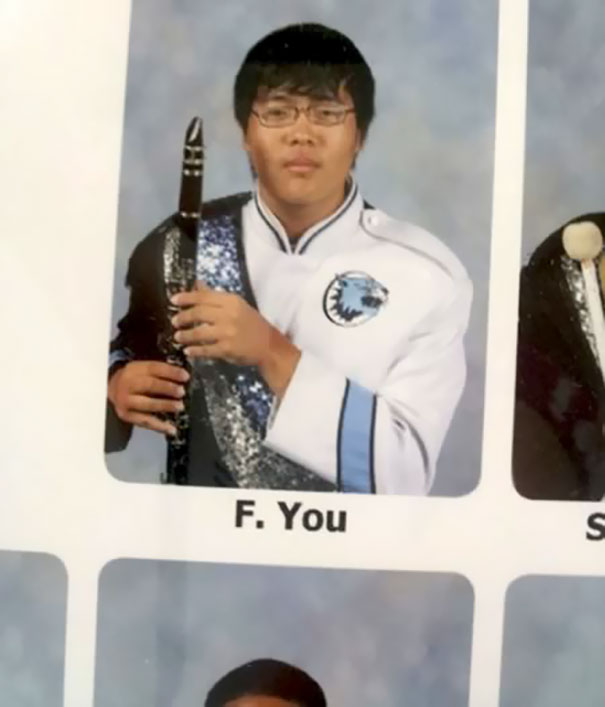 Plot twist: Fabulous You.
#24 Mahboobeh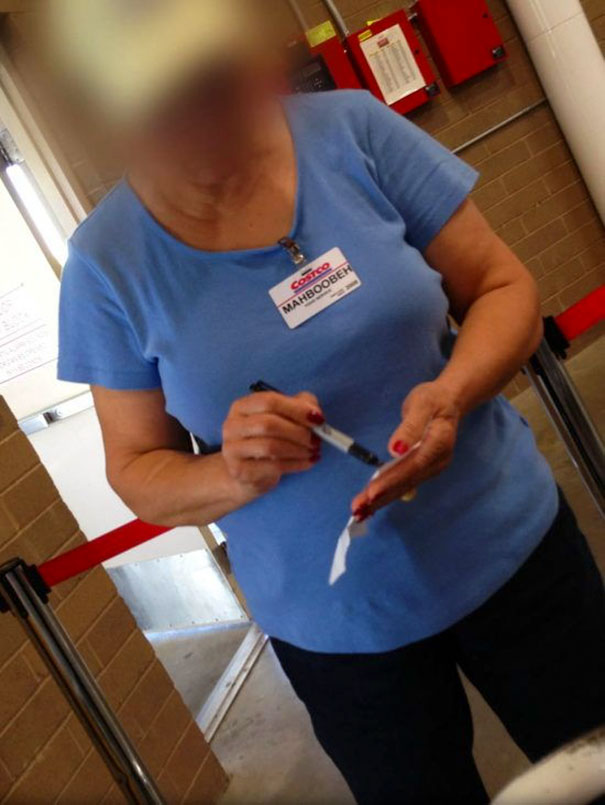 What's the mother even thinking?
#25 Tyrannosaurus Rex Mullens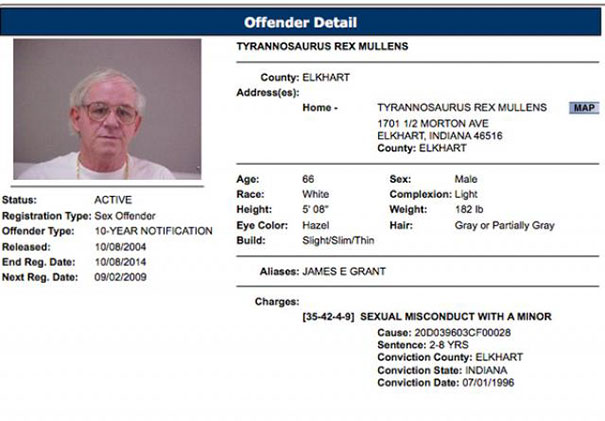 This man's extinct.
#26 Flavour Balls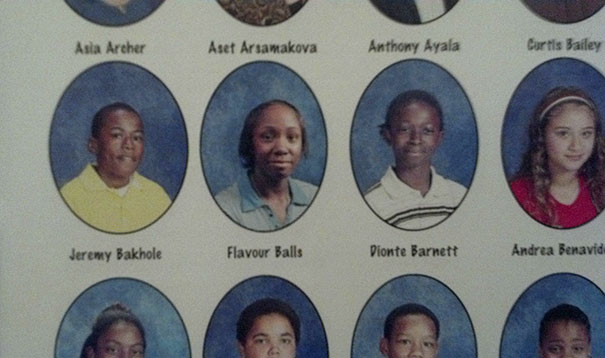 How many flavours?
#27 Mr. Perv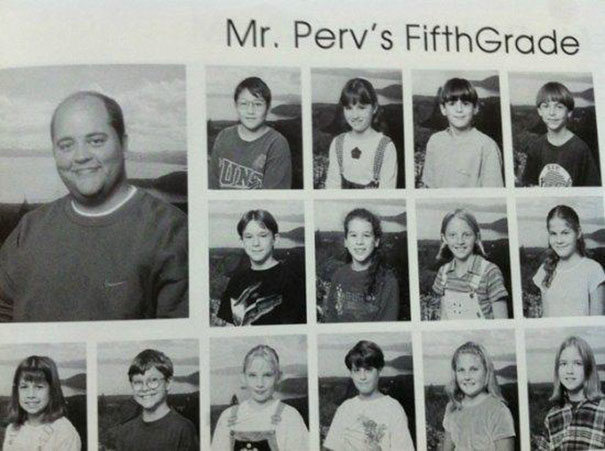 Is he even allowed to teach 5th grade students?
#28 Christian Guy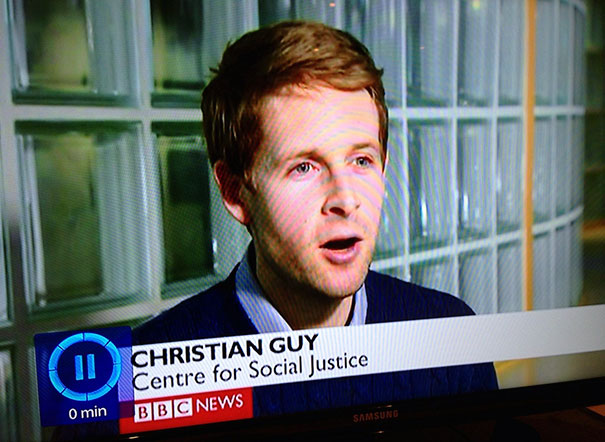 This man is so blessed.
#29 Dr. Shit Fun Chew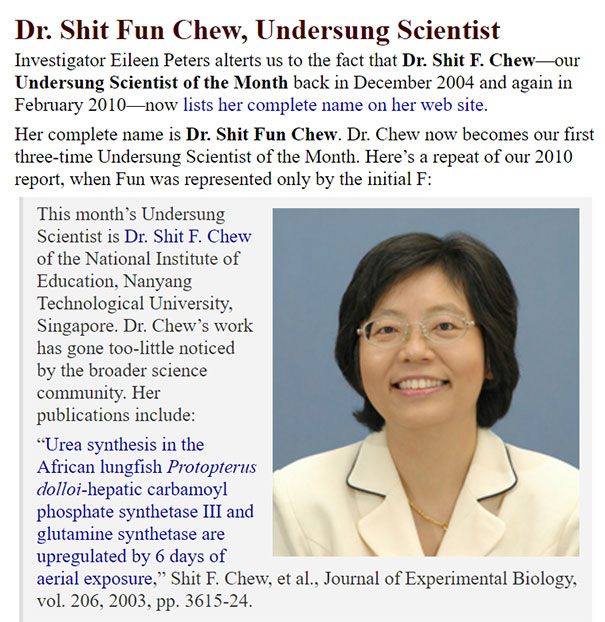 She is brave enough to now post her full name online. Being on this list is the consequence though.
#30 Dick Smalley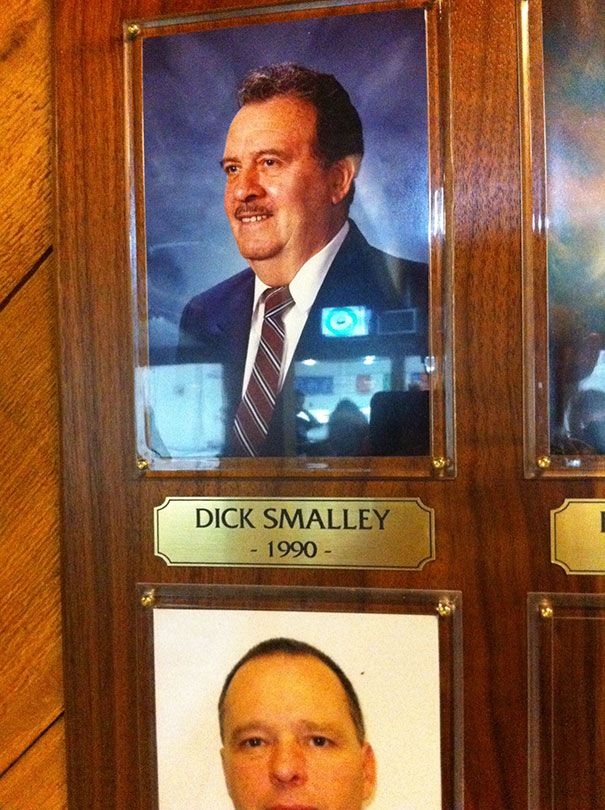 Weak smile.
#31 Mac Donald Berger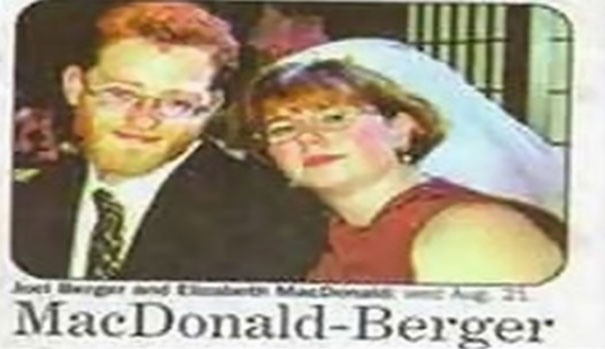 His name is drooling.
#32 P. Ennis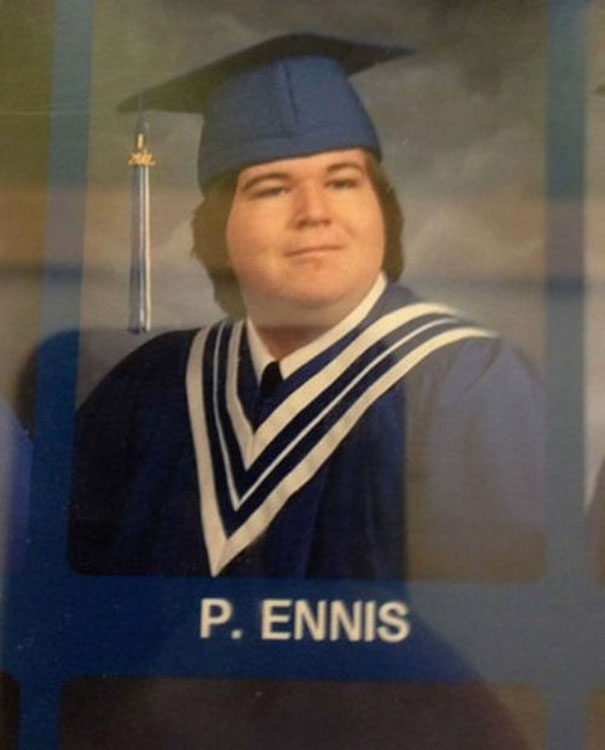 He should never use his acronym.
#33 Gay Neighbors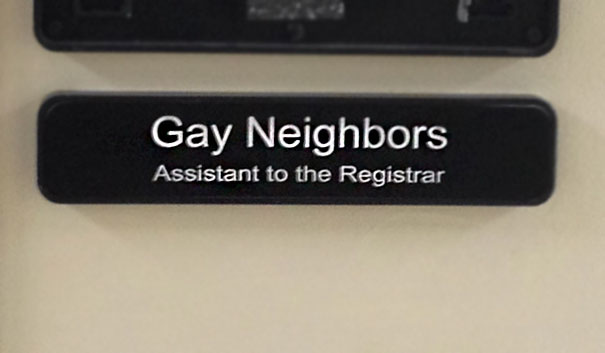 Is this a single person or a whole community?
#34 Hitler Mussolini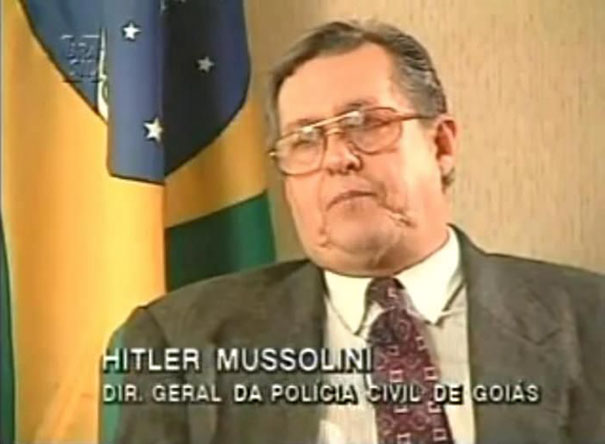 It's ironic since he seems to be an enforcer of the law.
#35 Gay Saylor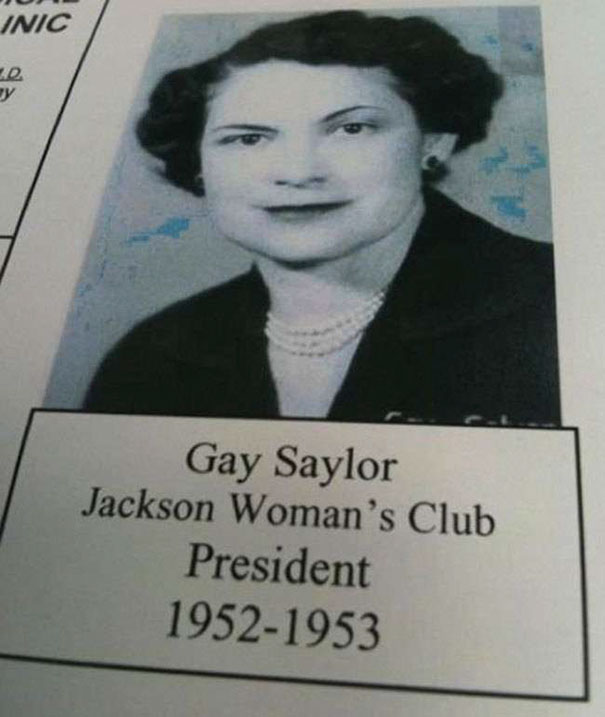 Gay Saylor is a woman's club president though.
#36 Mrs. Rape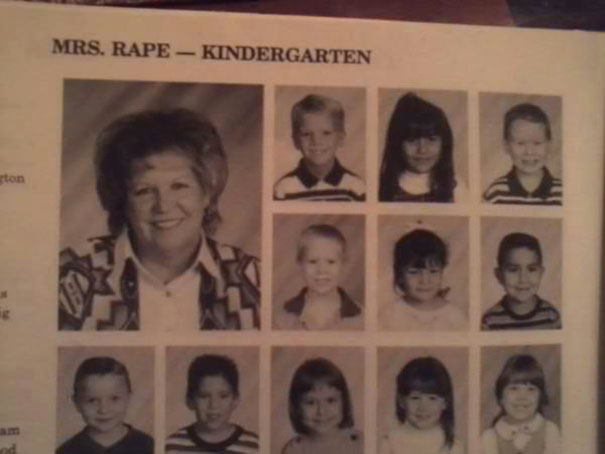 Why are Mrs. Rape and Mr. Perv allowed to teach kids?
#37 B.J. Hardick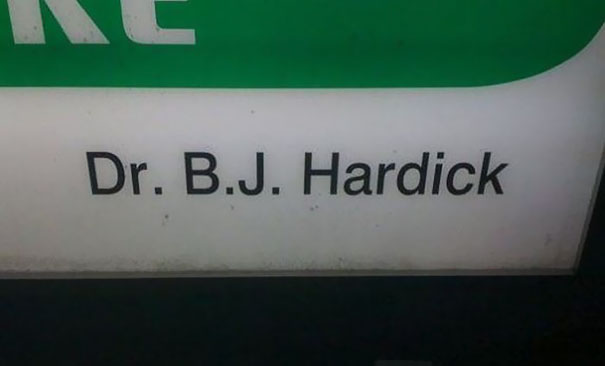 #38 Lex McBurney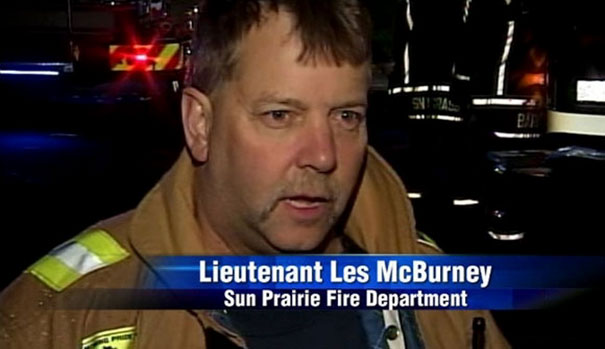 This explains why he's best as a firefighter.
#39 Ana L.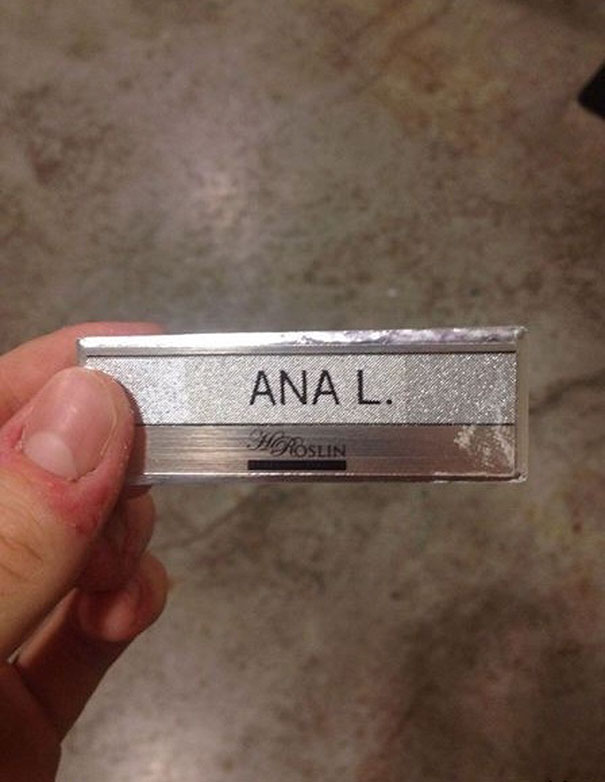 Acronyms can ruin lives.
#40 Mrs. Weiner and Mrs. Butt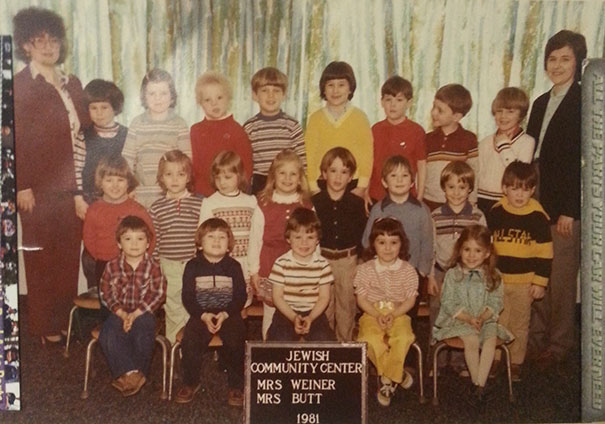 Once upon a time in 1981…
#41 Dick Raper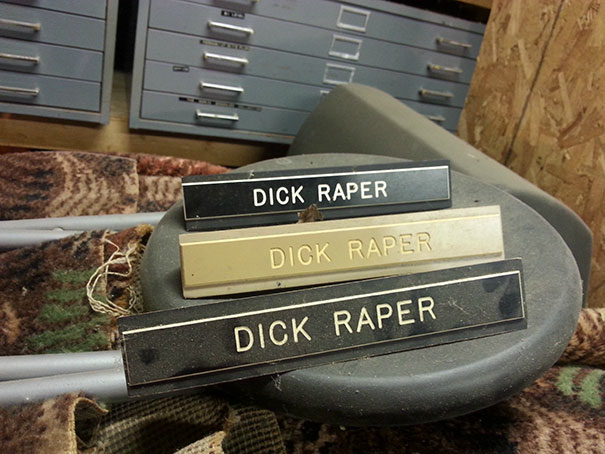 His parents are rude.
#42 Crystal Methven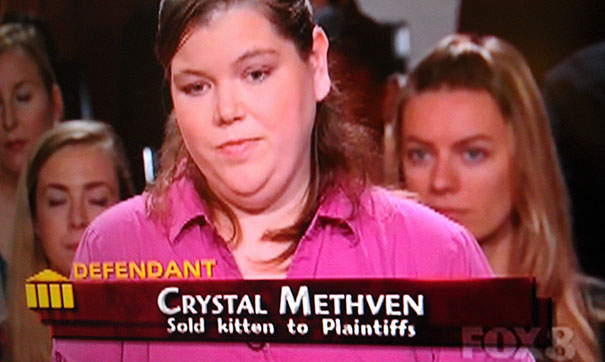 Is she really just selling kittens?
#45 Krystal Ball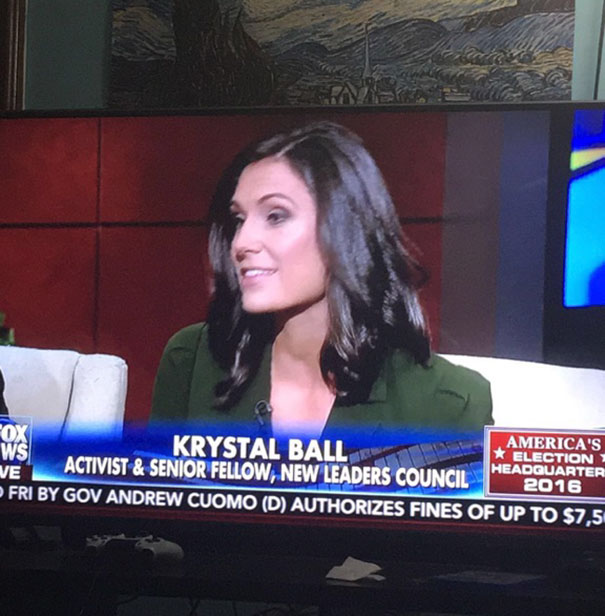 Krystal Ball is an activist.
#46 General Arse Biscuites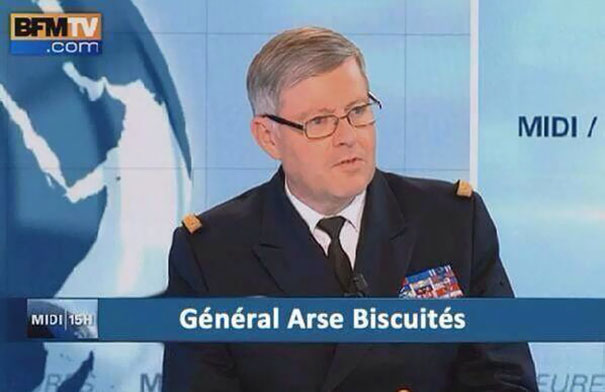 Can be an arse, but can also be sweet as biscuits.
#47 Dick Black
Oops.
#48 Chris P. Bacon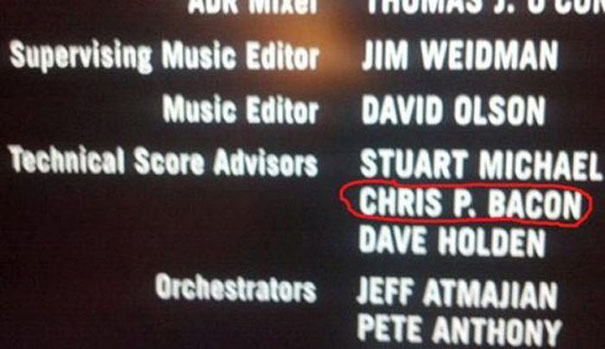 I thought this film credits was a menu at first.
#49 Saad Maan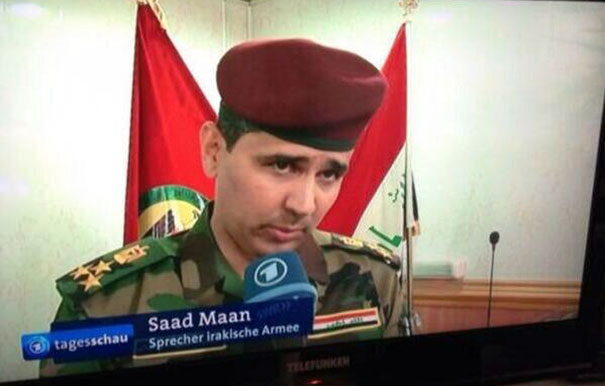 He is one saaaad maaaan.
#50 B.J. Worthy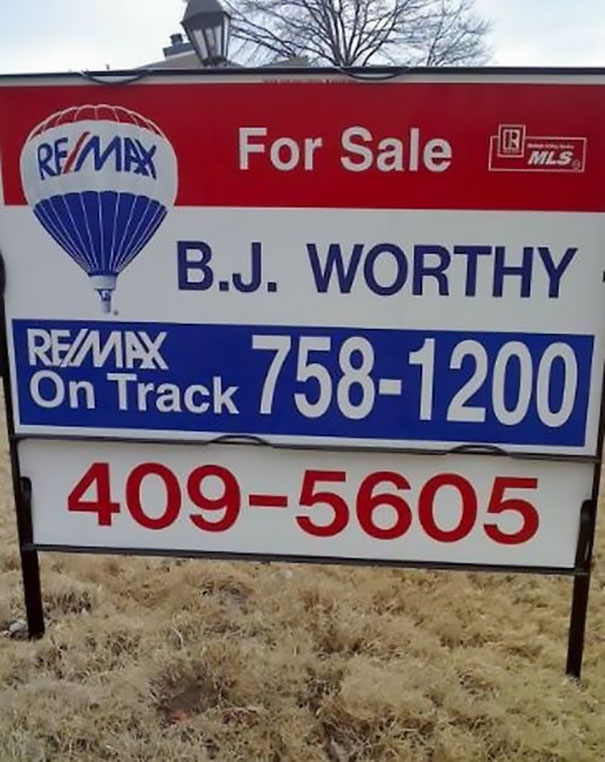 Of all the things you should be worthy of..
#51 Whet Faartz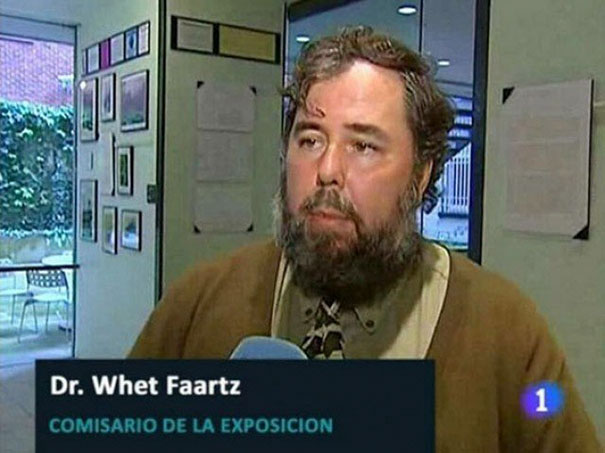 Good thing he became a doctor.
#52 Mike Litoris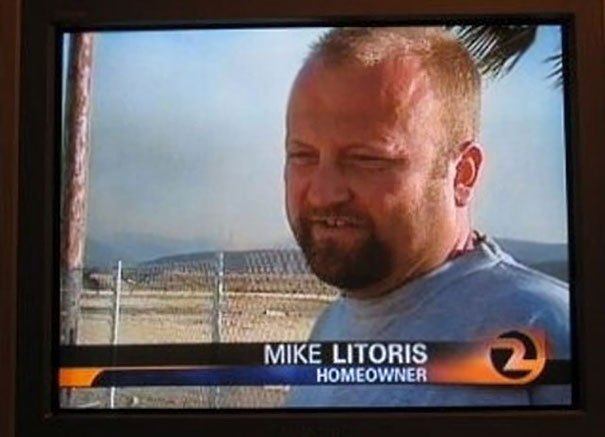 This must be sad for Mike.
#53 Dick Swett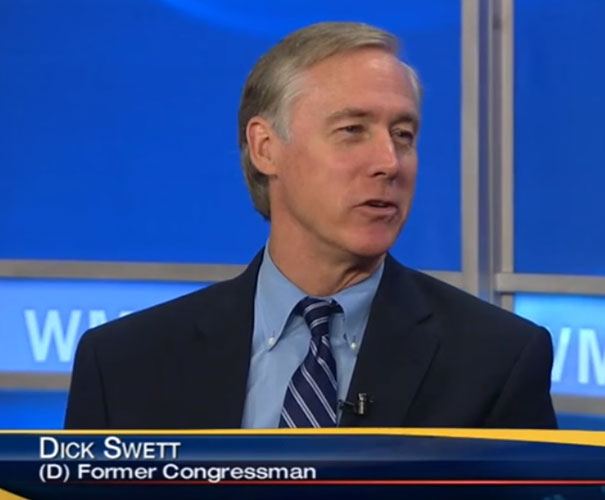 #54 Sirius Bonner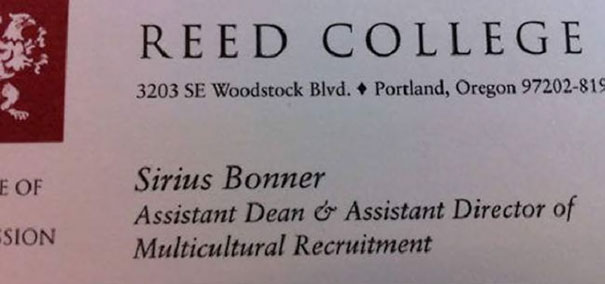 He must be so serious on having one.
#55 Willie Stroker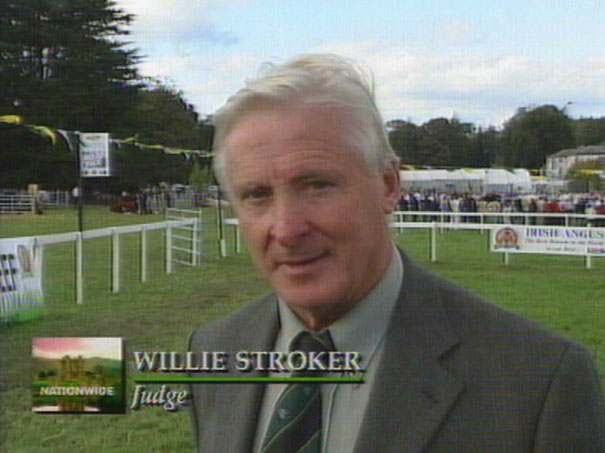 #56 Sam Sung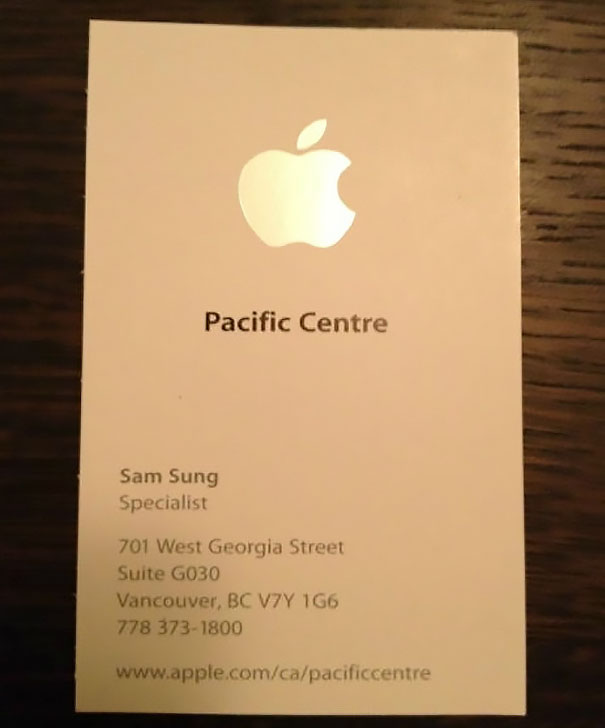 Samsung was betrayed.