There is no better food choice than vegetables if you want to lead a healthy life. The problem is people sometimes are repulsive towards vegetables. Luckily, there is a way to get your daily need of veggies and that is a smoothie.
Smoothies are the fastest and freshest way to get your veggies, and spinach is among the best vegetable choices for a smoothie. People tend to ignore spinach, but the leafy green is one of the most beneficial ingredients in a smoothie. Adding spinach to your diet helps you cleanse your skin, prevent illnesses and lose weight.
You can toss your spinach with any two or three other ingredients and get a delicious and healthy breakfast. The best part about spinach is that the leafy green has fairly neutral taste, making it ideal for any smoothie combination.
Spinach nutritional value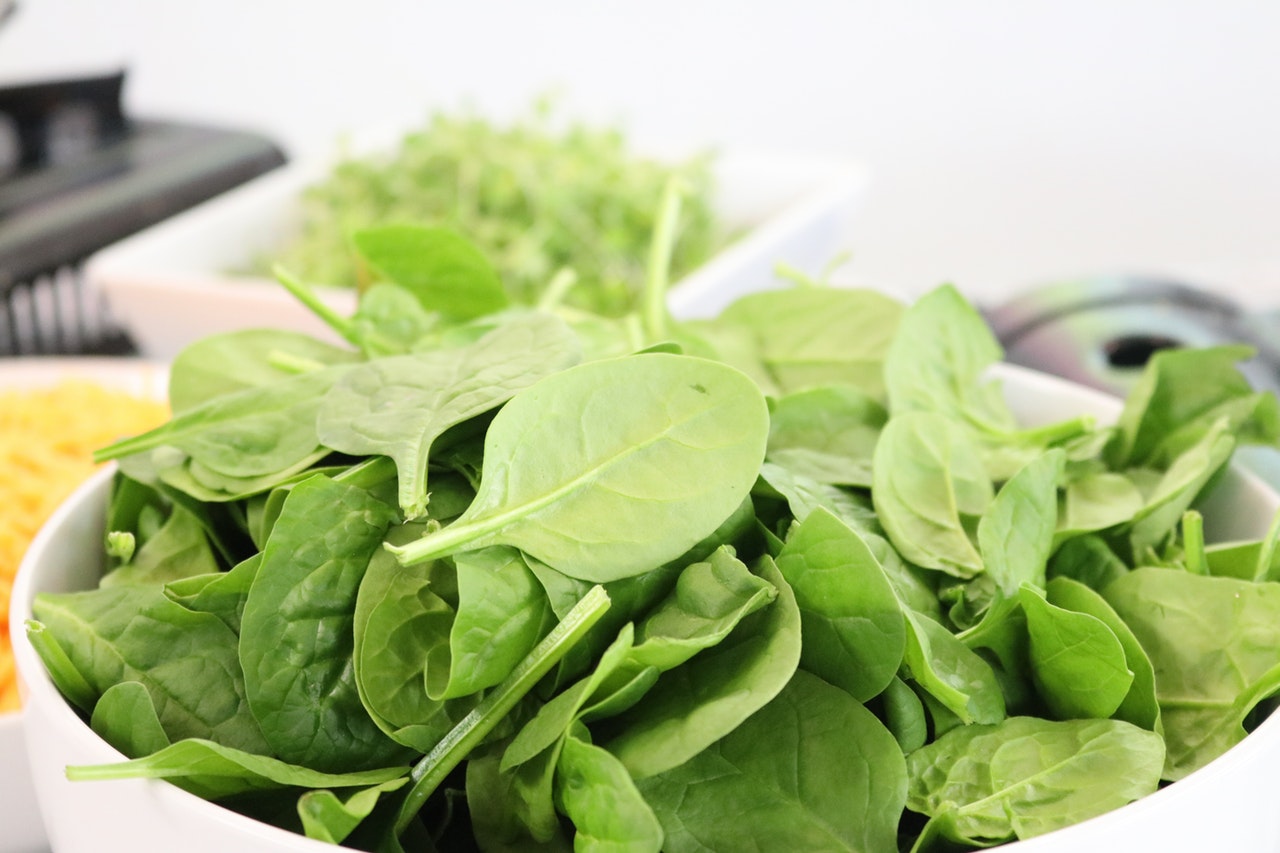 One of the reasons people love spinach is because the leafy green is low in saturated fat and cholesterol, all while being great source for iron, calcium, zinc, magnesium, vitamin A, C, E and K and dietary fiber. There are handful of other beneficial minerals and vitamins in spinach.
The best thing is that the leafy green is low in calories. A serving of 30 grams contains just seven calories. And in that serving of 30 grams, you get 29.7mg of calcium, 0.8mg of iron, 23.7mg of magnesium, 14.7mg of phosphorus, 167mg of potassium, 0.2mg of zinc, 0.3mg of manganese, and abundance of vitamin C and vitamin K, as well as folate. Additionally, spinach is also a good source of protein, as it contains almost 1g of protein in just one serving. The healthy dose of antioxidants makes spinach the ideal ingredient for your morning smoothie.
1. Power Smoothie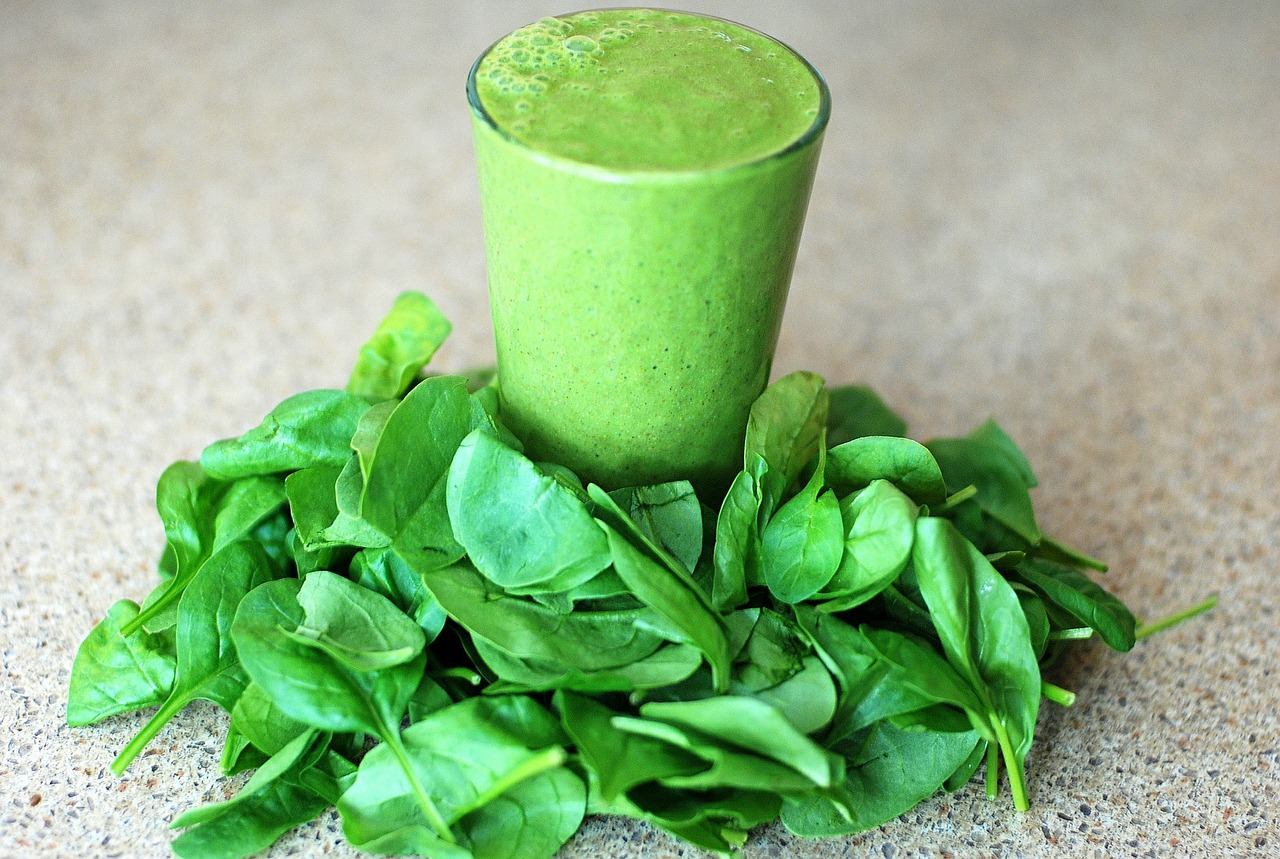 This is the smoothie you want for energy to last through the day. You need 3 cups of spinach leaves for this smoothie, and the recipe includes a handful of whole grains and blueberries. If you are faced with a tough day and you need tons of energy, the power smoothie will kick start your metabolism.
The ingredient list looks something like this:
3 cups of spinach leaves
half a cup of frozen blueberries
a quarter cup of whole grain oats
1 cup of orange juice, one banana
half a cup of Greek yoghurt
As with every other smoothie, simply toss the ingredients in your blender and start mixing.
2. Smoothie for healthy skin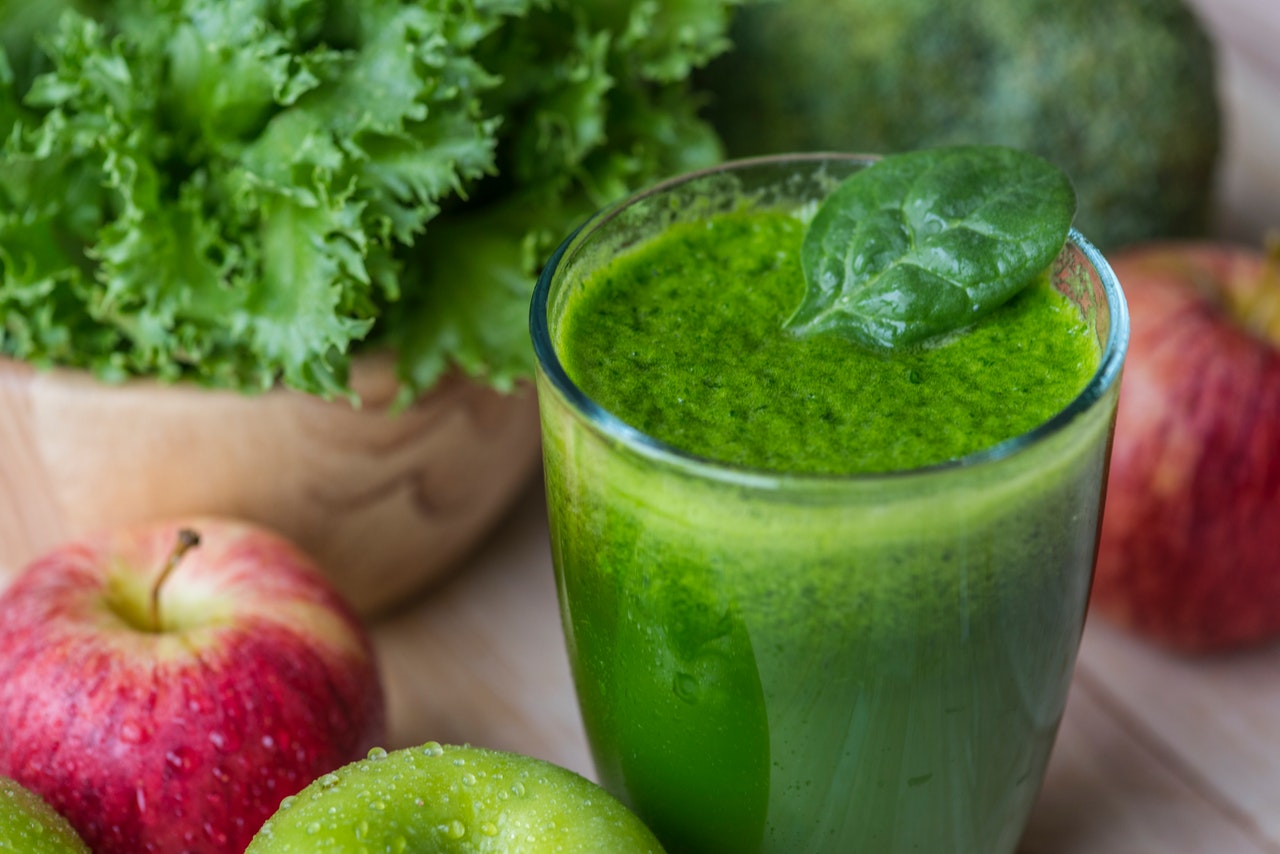 As we mentioned, spinach can help you get a look from a beauty salon. A spinach smoothie is aperfect treatment for your skin, and if you consume it regularly, the result will be healthy and clear skin. This recipe provides you with healthy fats, vitamin C and carotenoids, all ingredients that help your skin look lavishing.
For the ingredient list, you need:
2 cups of spinach
1 cup of chopped mango
1 cup of chopped pineapple
half a cup of sliced avocado
2 sliced ripe bananas.
Add just half a cup of coconut water to make it more liquidly.
3. Post-workout Protein Smoothie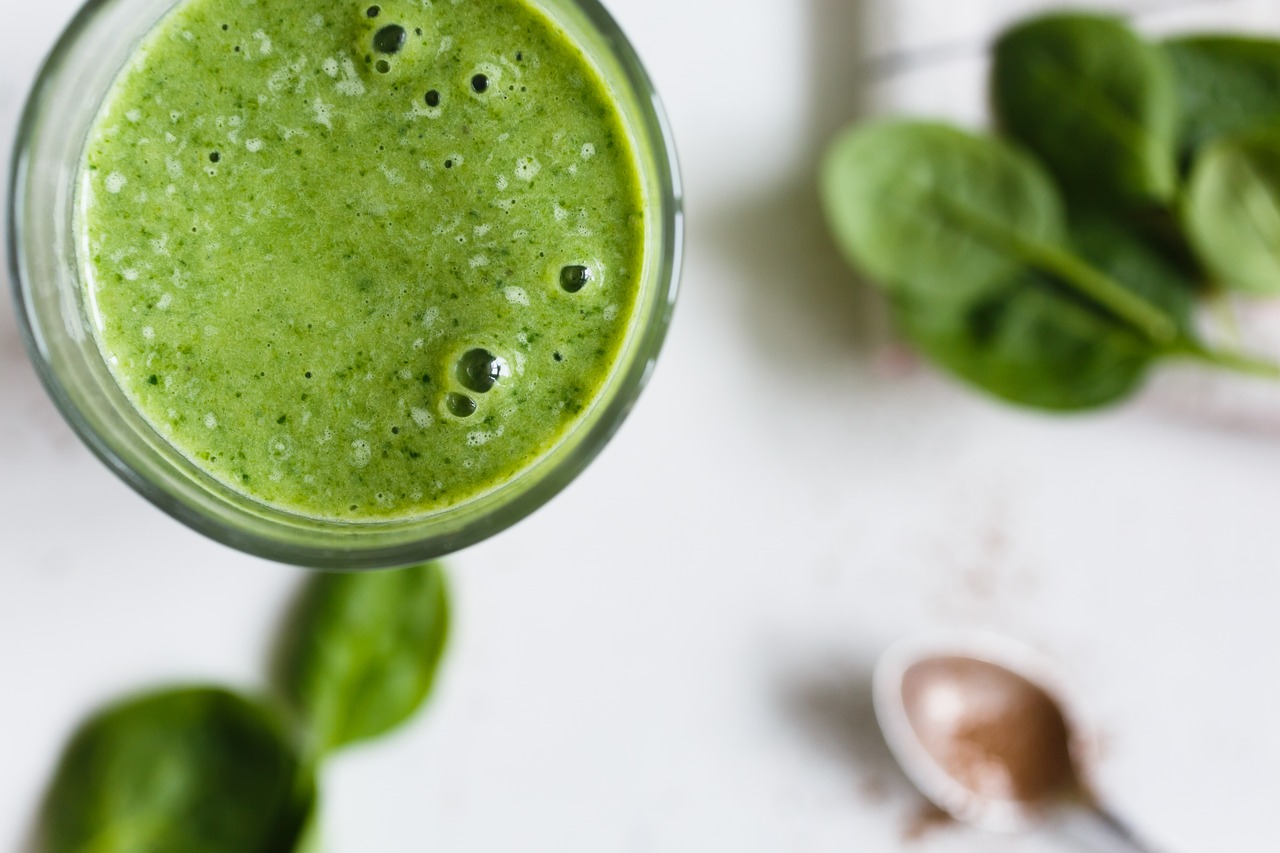 After you finish your workout you need energy and proteins to help you build muscles and rejuvenate your body. This recipe will help you, as it provides a healthy dose of vitamin C and calcium. You can also drink it in the morning for an energy boost.
The smoothie contains just:
1 cup of spinach along with one cup of kale
half a cup of cubed honeydew
half a cup nonfat Greek yoghurt
one to two tablespoons of water for a smoother look.
4. Coconut and Lime Smoothie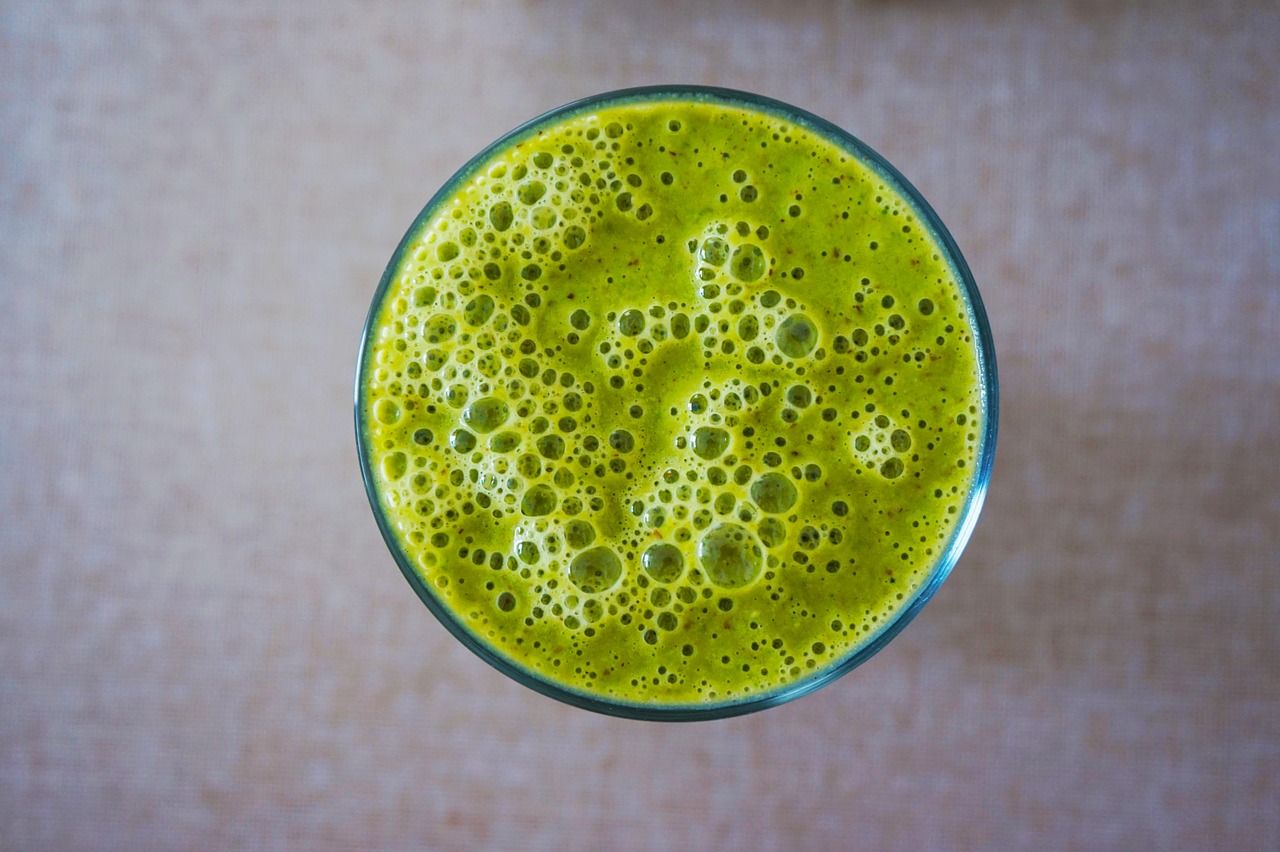 Another green smoothie that will help you cleanse your body and skin as it provides you with the necessary ingredients for hydration. The best time to consume this smoothie is before you go to bed, as it will hydrate and rejuvenate your body as you are sleeping. This green smoothie will also help you detox the liver.
The ingredients include
2 cups of spinach
half a cup of coconut water
half a cup of coconut milk
half a frozen banana
1 juiced lime.
5. Peach and Banana Smoothie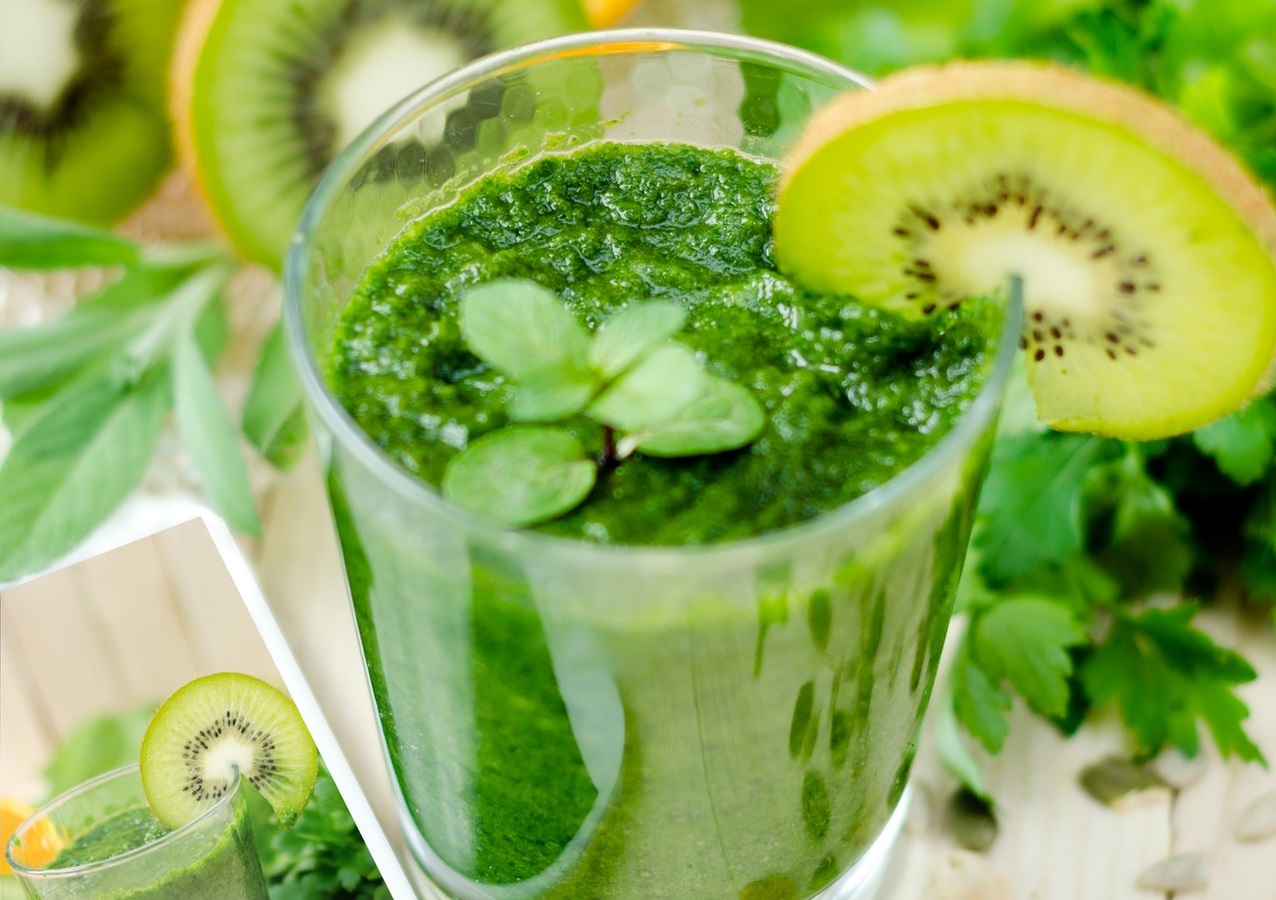 If you want more fruity feeling for your breakfast, this smoothie is the way to go. You will get some sugars to kick start your day, but those sugars are healthy, not refined. Peaches add some juice to the smoothie and give it liquid outlook. And since both peaches and bananas are sweat fruits, they overpower the taste of spinach.
The ingredients include
2 cups of spinach,
2 peaches
1 ripe banana
juice from one orange.
If you like, you can also add almond milk or plain yogurt.
READ THIS NEXT: 22 Yummy Weight-Loss Smoothies That Burn Fat With Hyper Speed